Recover lost sales by implementing these strategies to your online store
By Amirul Mokhtar · 11th November, 2016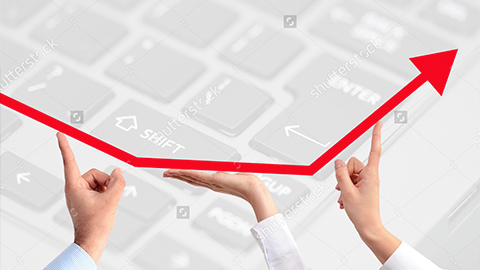 I'm a big fan of convenience. I do 80% of my shopping online and I always try to avoid any queuing up of any sort. When I'm shopping online, I like to perform thorough price comparison and reviews before finally choosing to make my purchase. So this can take quite some time. A lot of the times in the middle of shopping, I get sidetracked by work, customer inquiries, and notifications on Facebook. Sometimes I even have to drop everything and run errands. This is actually a common situation and doesn't just happen to me. A lot of online shoppers get sidetracked. Even to a point where they abandoned their cart after filling up all their details. In fact 74.6% of online retail orders are dropped. That is a lot of lost sales. So how to recover those lost sales? In this post I will share some strategies and techniques you can implement to your online store, that will remind those shoppers and win them back.
Getting the data and optimizing your site
Knowing how many percent of your customers are dropping and where they are dropping is the first step. You can use Google Analytics or Hotjar to capture these data about your visitors. Both analytics tools allow you to create a funnel and they will track the traffic through the funnel. After you have figured out where potential customers are dropping, you can optimize that part of your site. An example would be getting a lot of drop offs once they enter the page that shows the shipping charges. According to Kissmetric, the number one reason for cart abandonment is unexpected shipping costs. So in this case, you would want to rethink your shipping strategies.
Facebook Retargeting
There are so many more Facebook tactics and strategies you can implement other than just your business page. Using Facebook ads to drive visitors back to your online store is one of them. When you have an online store, you can install Facebook Pixel that will tag every visitor when they visit your site. This allows you to create build a custom audience that consist of those who visited your website or visited a certain page. Read this post to learn how to set up Facebook Pixel and retargeting campaigns: 5 Facebook hacks that will help increase your ecommerce store sales
Collect customer data through shopping cart system
Facebook retargeting ads are great for getting in front of those visitors while they are on Facebook. But their news feed can get a bit noisy and crowded so there is a chance that they will just ignore your ads. This is why your business needs a website with a shopping cart system. A shopping cart system allows buyers to experience a smooth and fast checkout process. To businesses, this system is great because not only it helps to automate the sales process, but it also collects valuable information. In the situation earlier where potential customers are dropping off when they find out the shipping charges, their information such as email, number, and address has already been collected prior the shipping cost page.
Reach out personally to abandoned checkouts
You have their information and now you can reach out to them personally. Unlike Facebook ads, this allows you to get right up in their personal space, without any other distractions. Send them an SMS if you managed to gather their phone number. Let them know that they have not finished their checkout and remind them what they ordered. If your small business rely a lot on building relationships with potential customers, then you can get really personal and call them up. You can even offer them a personal discount code if they come back to complete the purchase. This will really make them feel special and eventually become a loyal customer.
More efficient abandoned checkout recovery
Merchants using EasyStore can make this recovery process a lot more efficient and increase the conversion rate with more personalized abandoned checkout reminder emails. With the abandoned checkout tool, information during checkout is collected. A personalized email template is also prepared. This email template includes the product that they have added to cart. With just one click, you can send out this email to the potential buyer that dropped out during checkout.
Conclusion
Just because shoppers did not complete the checkout or abandoned their cart, doesn't mean that they are not interested to purchase. If they weren't interested, they would of never visited your site in the first place. Just like when I'm shopping online, sometimes I just get sidetracked and will not remember to return. Use these strategies to recover those lost sales and increase your conversion rate.
Start selling with EasyStore
Sell and manage your business all in one place