EasyStore Is Part of MyMall To Help Entrepreneurs Boost Revenues
By Kholil Jofri · 24th August, 2022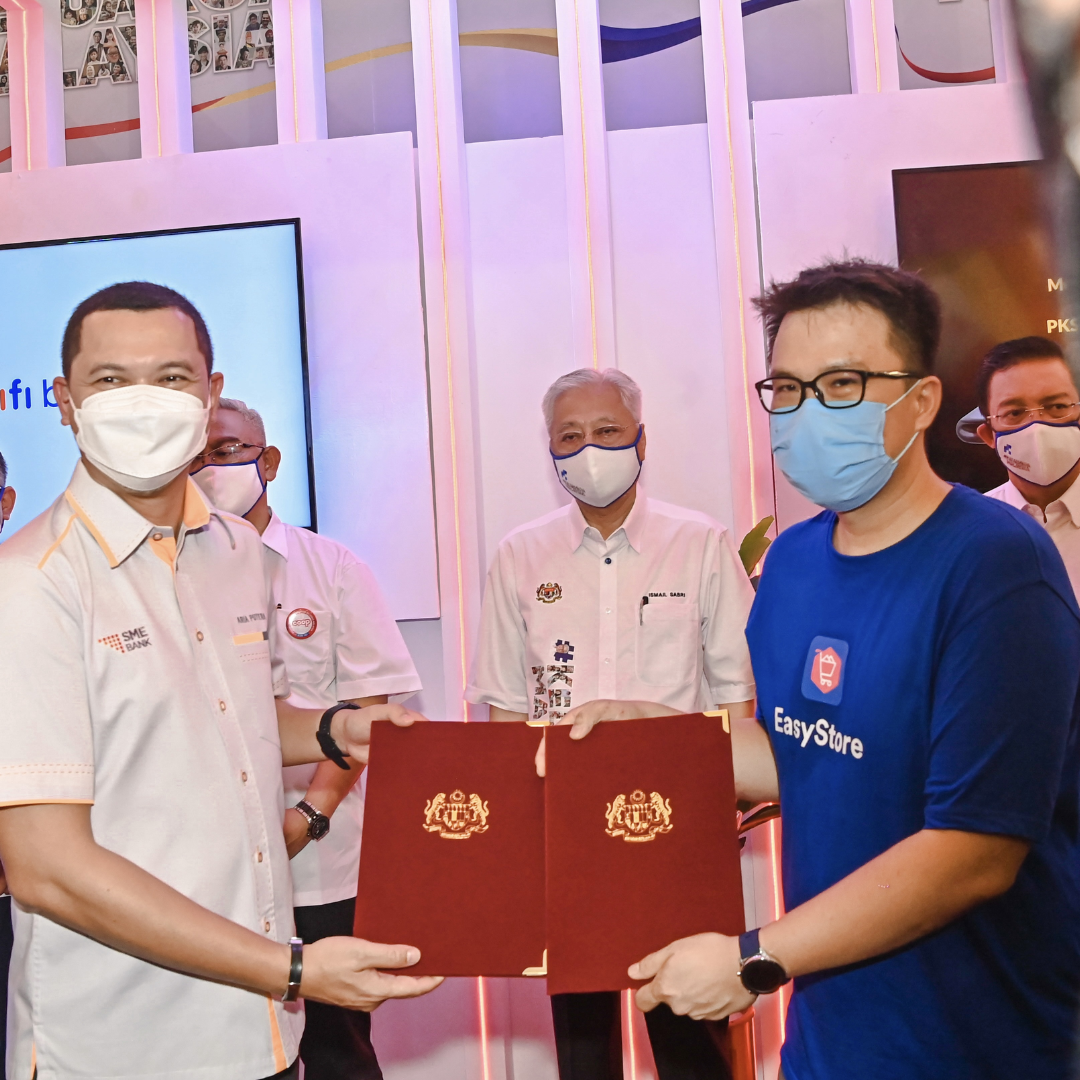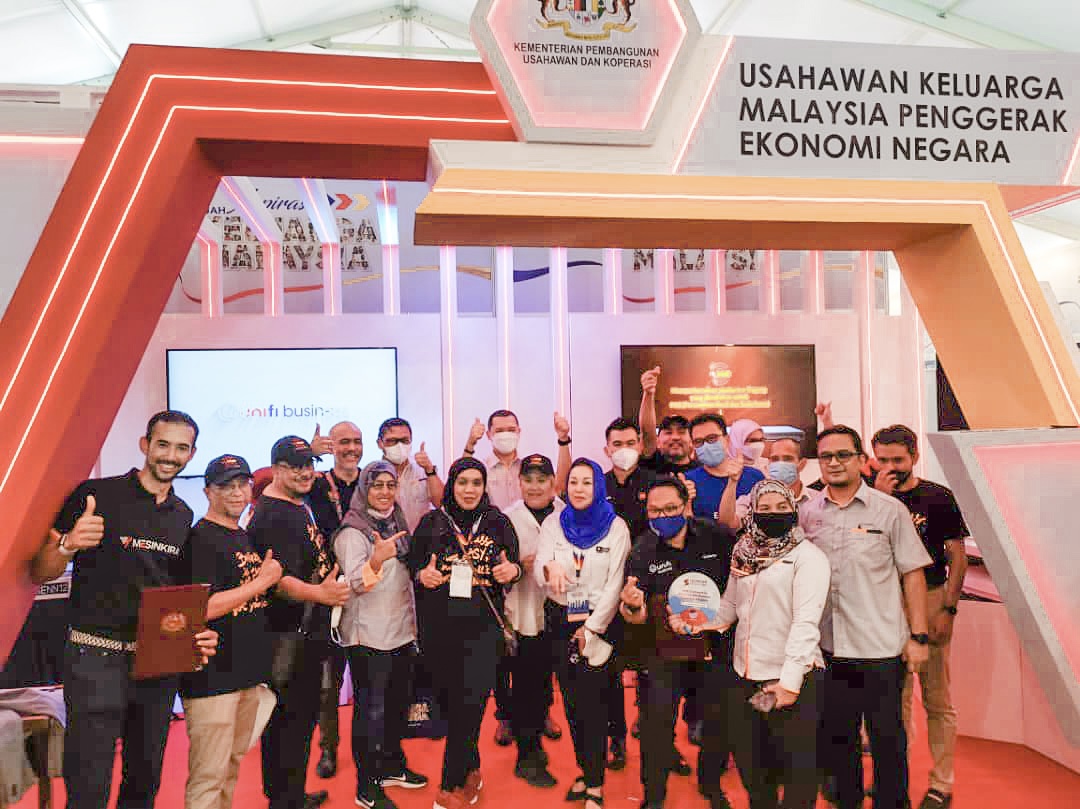 In effort to help small and medium enterprises, SMEs, and local entrepreneurs in Malaysia, MyMall was introduced by the Ministry of Entrepreneur Development and Cooperatives, (MEDAC).
It will act as an entrepreneurial ecosystem development platform that includes four main verticals; e-commerce, training, financing and marketing.
YAB Prime Minister Datuk Seri Ismail Sabri Bin Yaakob witnessed the exchange of a memorandum between strategic partners and MyMall at the Malaysian Family Aspirations Tour Selangor located at the Ministry of Entrepreneur Development and Cooperatives' (MEDAC) booth at Carnival site, Shah Alam Stadium Compound, Selangor Darul Ehsan.
EasyStore was honored to be part of this effort as one of the strategic partners to help more entrepreneurs in Malaysia to provide an opportunity for SME entrepreneurs to build and grow their businesses.
MyMall digital platform aims to boost the number of local entrepreneurs by 20%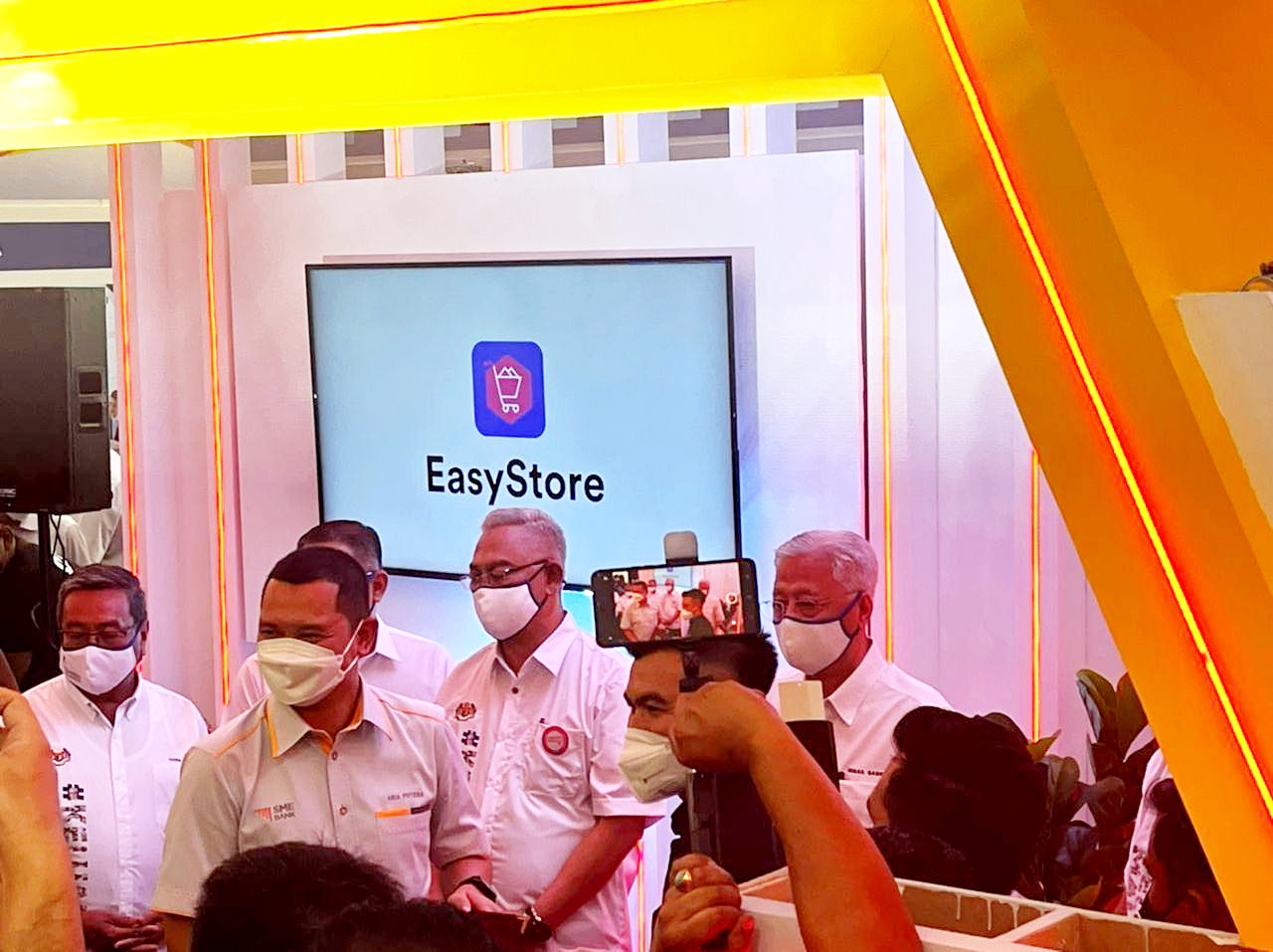 The merging of four existing e-commerce platforms under the ministry via the creation of the MyMall digital platform aims to increase the number of entrepreneurs by 20%.
The four platforms are ODELA by SME Bank; Pybli by Perbadanan Nasional Bhd (Pernas); Angsana Virtual Mall by UDA Holdings Berhad (UDA) and WarongKu, owned by Idea Creative Technology Sdn Bhd (ICTSB).
Entrepreneur Development and Cooperatives Ministry (MEDAC) minister Tan Sri Noh Omar said there were 4,000 local entrepreneurs currently, including micro, small and medium industries, as well as traders registered under his ministry and using one of the four e-commerce platforms.
The merger will create a wider market for local entrepreneurs and offer more choices to consumers.
MyMall offers benefits worth RM100 million to entrepreneurs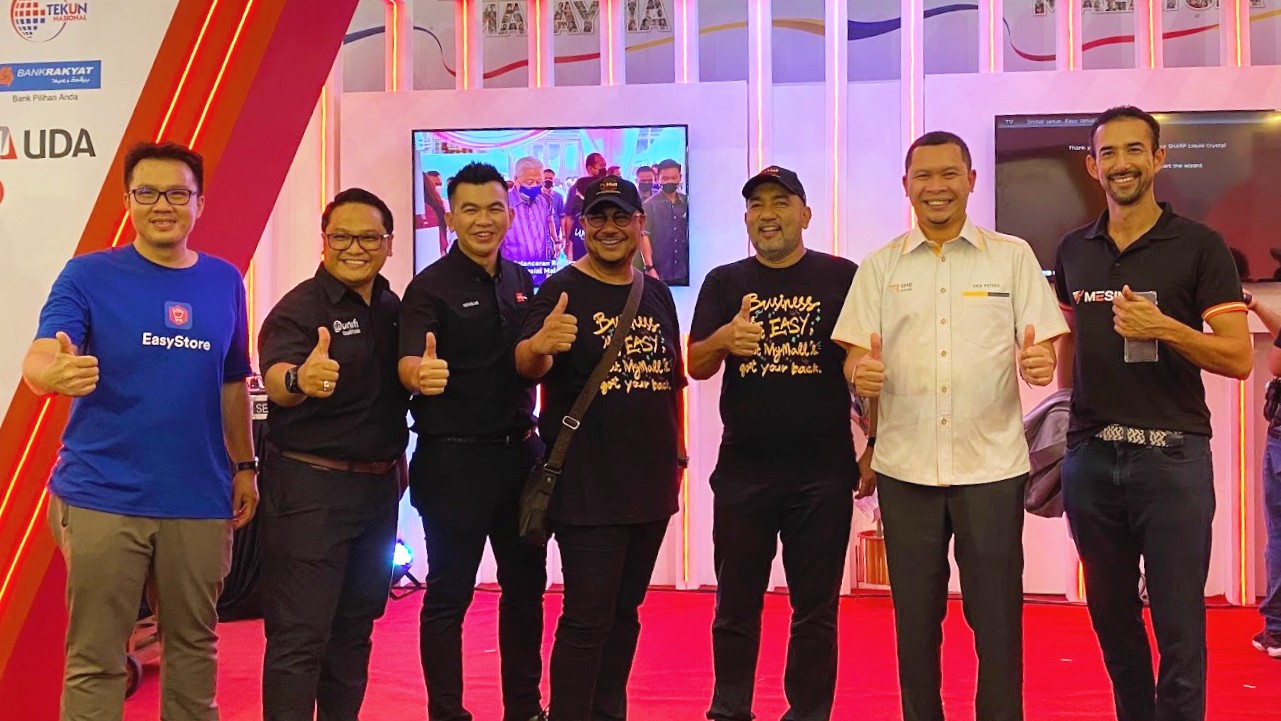 The MoU between Unifi Business, REV Media Group, EasyStore Commerce Sdn Bhd, and ModulEight Technologies Sdn Bhd (MesinKira) offers several additional benefits to local entrepreneurs under MyMall.
This collaboration between MyMall and strategic partners will provide added value worth more than RM100 million to the entrepreneurial community, especially the Micro, Small and Medium Enterprises (SMEs) located outside the city.
Here are the benefits that will be offered to entrepreneurs:
This incentive is expected to benefit 10,000 SMEs by 2023 and will continue to encourage collaboration between the government and the private sector in the development of entrepreneurs.
How EasyStore Will Help Entrepreneurs Through MyMall
Free online store
Online Store is a website that allows people to buy and sell physical goods, services, and digital products over the internet through an ecommerce website, a business can process orders, accept payments, manage shipping and logistics, and provide customer service.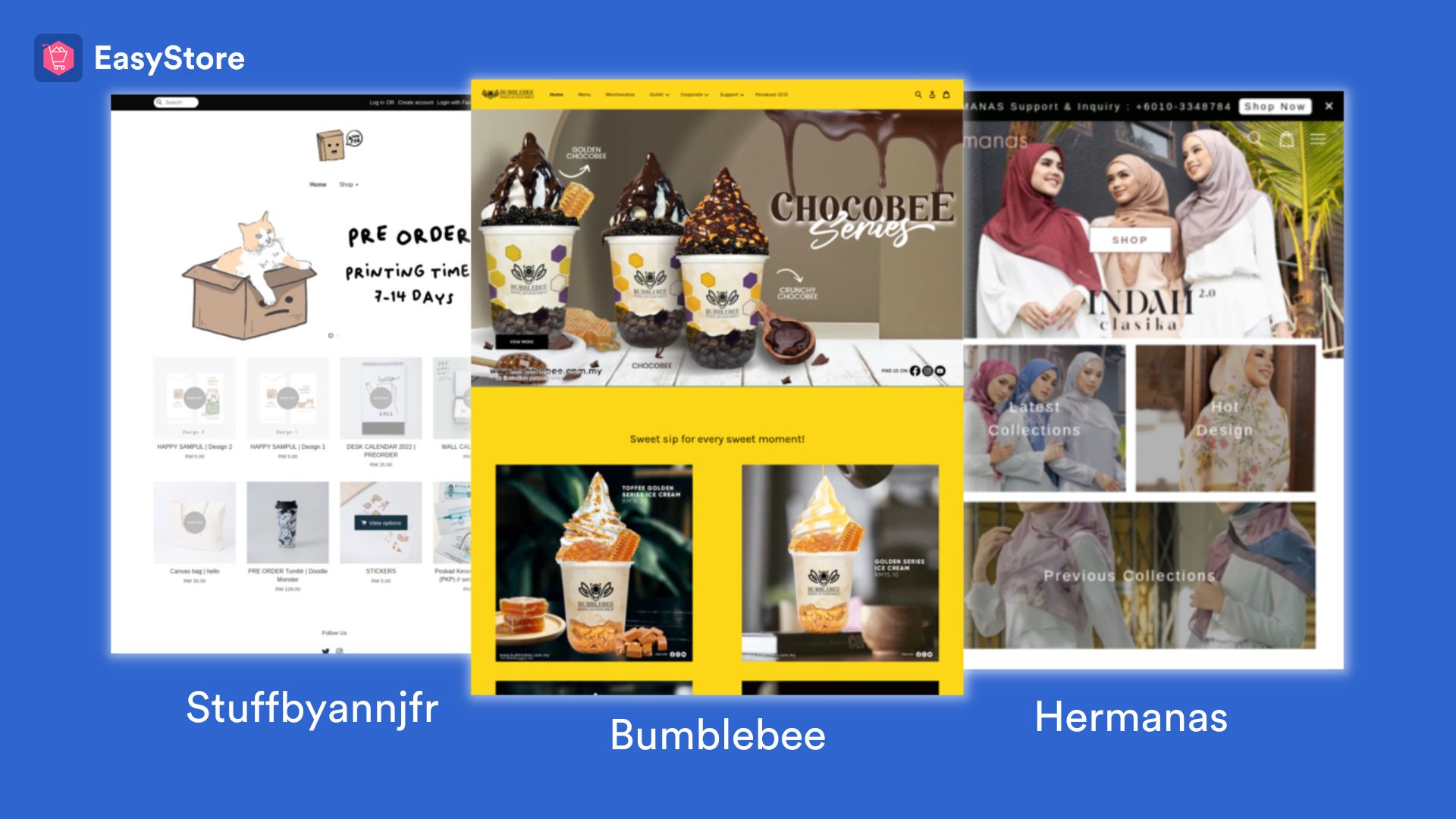 With an online store, businesses will be able to:
Be found on Google
Credibility and trust
24/7 Sales
Online payment (secure & automated)
Creating an online store with EasyStore is free and made for those who are not IT savvy. Entrepreneurs or business owners do not require IT knowledge such as coding, HTML, or javascript to create their own online store.
Found out more here regarding our online store.
Sync to marketplace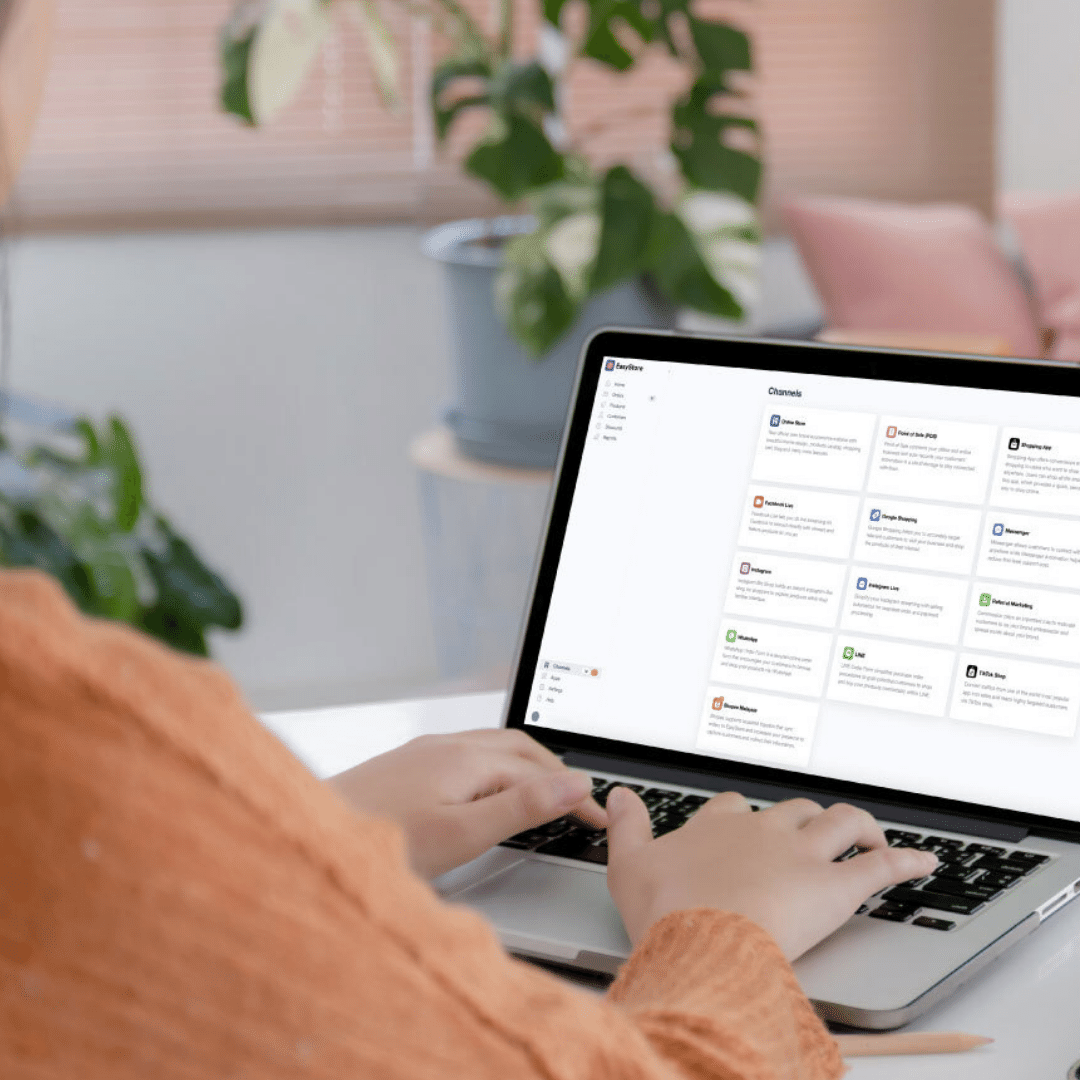 Multiple sales channel platform allows businesses to reach out to potential customers and promote their products and services on numerous platforms.
With EasyStore, you can sell to multiple marketplace such as Lazada, Shopee & MyMall and manage everything with a single platform, EasyStore.
How EasyStore will help your business :
Real-time sync orders across all sales channels
One-click product catalogue clone
Encourage repeat purchases and more
With this, businesses will be able to be on every platform where their customers make a purchase. This will eventually help to boost their revenue and grow their business.
Conclusion
As one of the leading ecommerce providers in Malaysia, EasyStore welcomes this initiative and always strives to be the best aid to local entrepreneurs in order to bring their business to a better-desired level.
We hope that the entrepreneurial ecosystem in Malaysia can be further strengthened to achieve the goals of Malaysia's Digital Economy Blueprint, to ensure that local entrepreneurs are not left behind in the digitization wave.
Start selling with EasyStore
Sell and manage your business all in one place
Connect with our team
Let's begin your unified commerce journey. Complete the form to chat, book a meeting, or connect with our team.