4 Reasons Why You Should Have Your Own Online Store
By Max · 1st March, 2021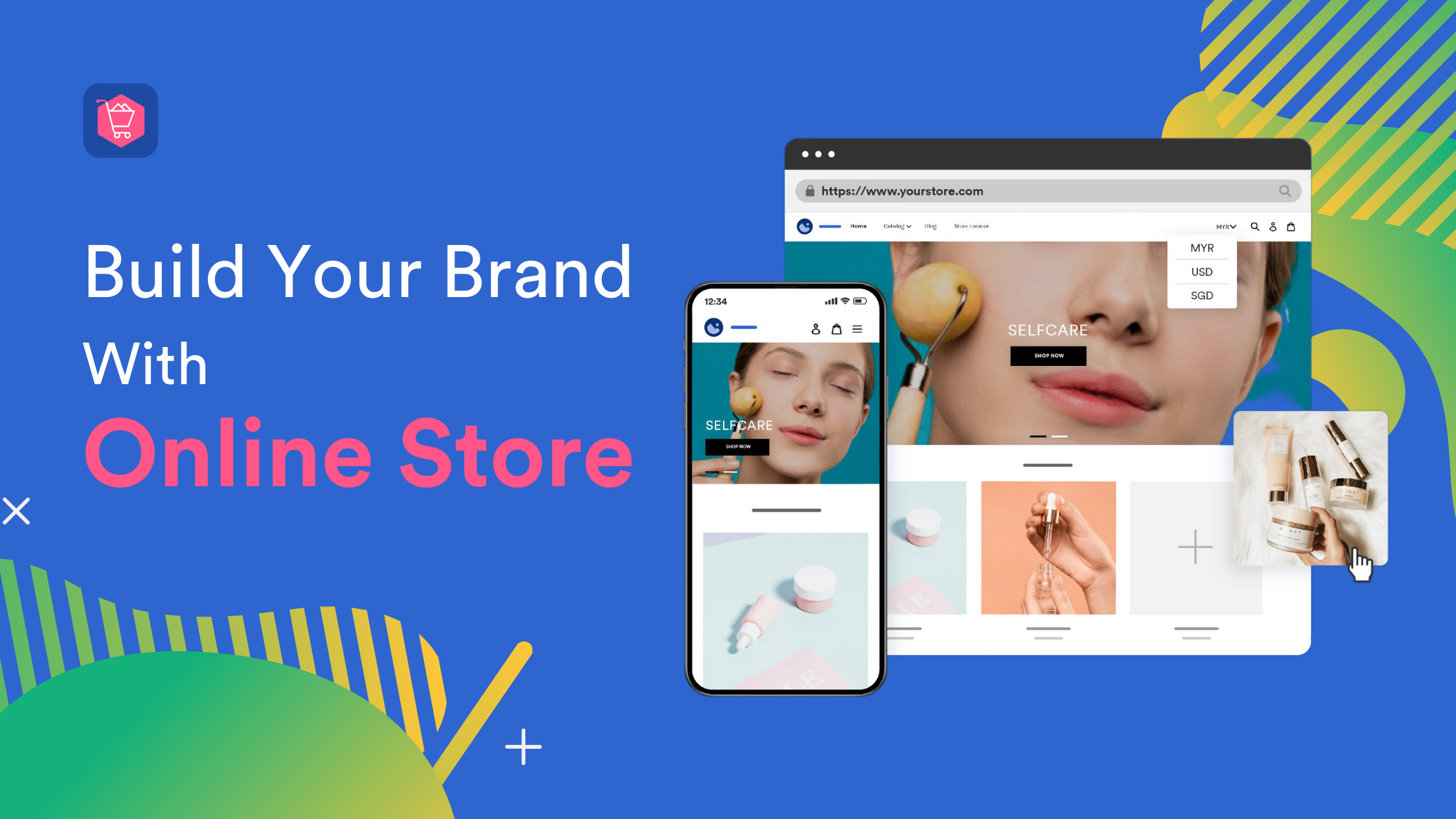 We have seen an obvious change in the consumer's shopping behavior throughout the year 2020. There is a tremendous increase in the adoption of shopping online during the pandemic.
For this reason alone, businesses are taking initiatives to bring their business online to reach their customers and expose their brands and products to as much audience as possible.
The word "Branding" can go a long way for a business to thrive. From exposing your brands to the audience to having your own brand followers that would advocate your brand.
In EasyStore, we believe good branding starts from your own online store. All that represent your brand can be done by having your own online store.
But is that the only reason why you should have your own online store? Of course no.
By having your own online store, you can...
1. Save tons of cost
Compared with having a traditional retail store, you don't have to spend on rentals, utilities, or even salaries to hire staff. These large, upfront investments are usually required when you start with your own physical store. On the other hand, having your own online store does not incur such costs in most cases. And if you are using EasyStore as a platform to build your brand, you can start with only RM 59/month.
2. Reach more potential customers
We all know that going online removes the blockage of travel. You can practically reach someone around the globe within seconds. This means that you can easily reach more potential customers by bringing your business online. In fact, not only can you sell to shoppers internationally, but you can also retain your existing customers by providing an easier shopping experience.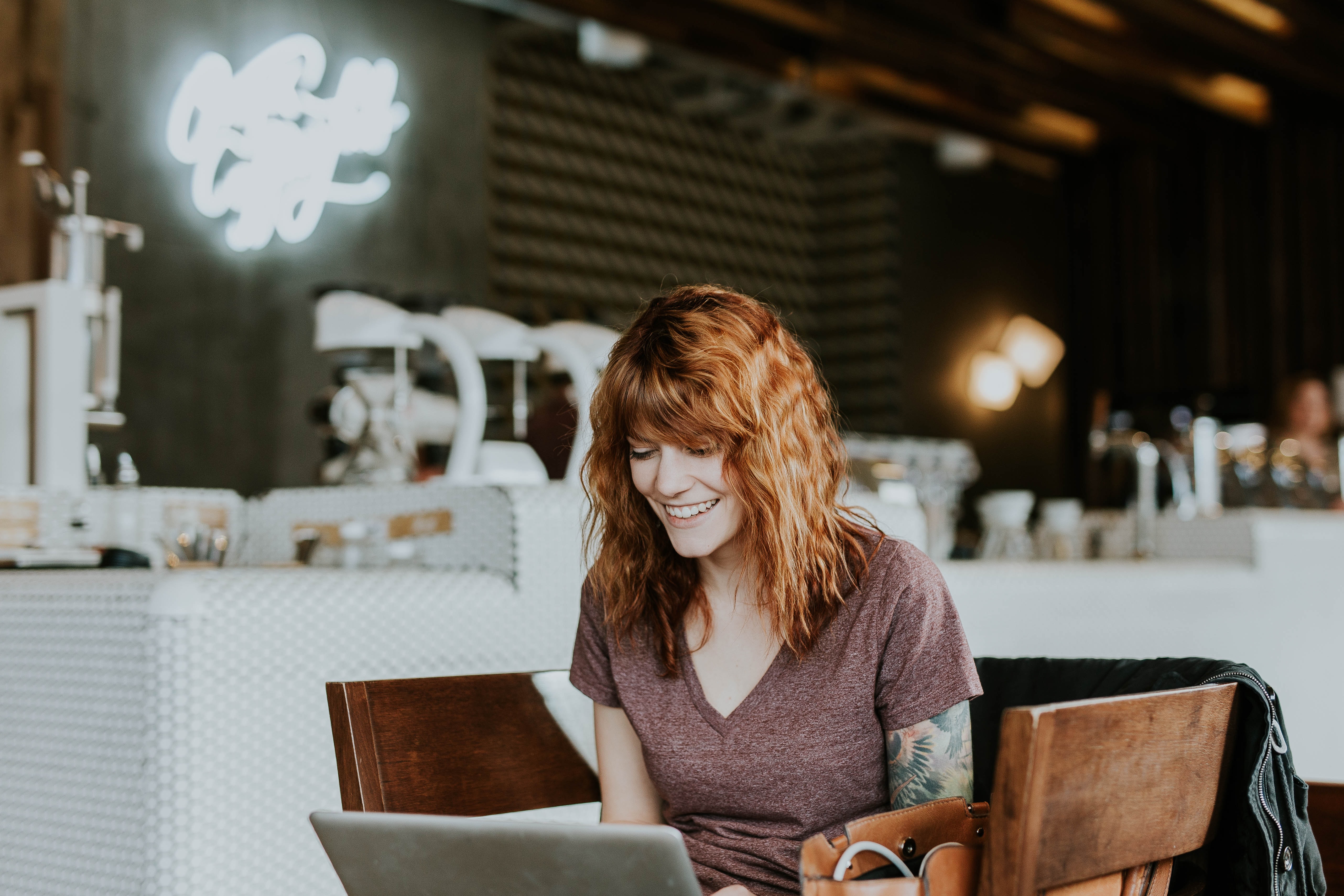 3. Avoid price war
There are many channels to sell online. Let's take marketplaces, for instance, you are prone to lowering your product price to get more customers to buy from you. You are constantly engaged in a price war with your competitors. However, you will not face the same problem when having your own online store because you are selling directly to the customers that landed on your ecommerce website, and there is no way for them to find another price for the same product on the same page.
4. Access to all customers insights
We might have the misconception that selling online reduces the interactions with your customers and hence is hard to build relationships with them. But that's not true. Selling in your online store can actually help you to have more engagement with your customers at different touchpoints. It is easier to collect, measure, and act on customer's information. You can build an entire customer's experience based on the details you gathered.

Here's what you will expect from an online store
1. Manage Easily
Right, setting up your own online store should a piece of cake, and the same goes for managing it. Without any coding needed, your online store backend should entail an easy-to-use and clean dashboard. A simple setup guide to help you go through the setup process.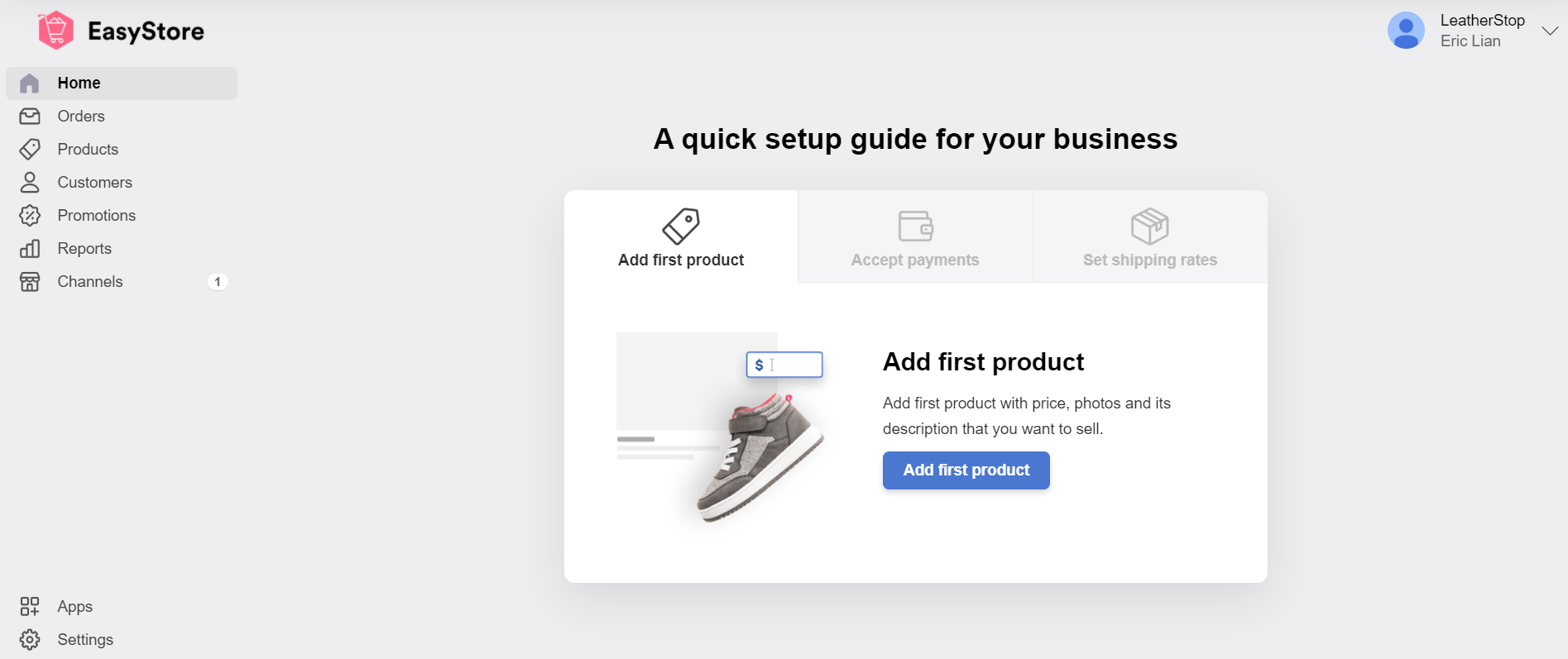 When you start easy, it's half of the work done. Now, a clean dashboard is not the only thing you should look for when you want to manage your online store. You should also get a mobile app to help you manage your online store anywhere you go.
2. Sales And Marketing Freedom
Building your online store is where you should use freely promote your brand to your audience to increase your overall conversions. With tools like:
i) Marketing blog
You can include blogs as additional page content in your online store to educate your customers or share more information about your products or brand. Allowing your customers to share your content will greatly help in bringing more traffics to your online store.
ii) SEO tools
The search engine is one of the most important ways for you to increase your Google ranking. An online store should be SEO-friendly. Where every content that you insert can and will be grabbed by Google to reach more potential customer pool.
iii) Abandoned cart recovery
We obviously hate losing sales. Sale recovery should be done whenever we want to re-engage with the customers that have the intention to buy but somehow did not complete the purchase from you. Imagine if this process can be automated, how cool is that!
iv) Promotional tools
Providing more value than just products. You should be able to freely adjust any promotion as you wish. With promotional tools like discounts, vouchers, free gifts, purchase with purchase, and reward credit, get your customers to increase their order volume from you and create repeat purchases.
3. Create Brand
As mentioned, an online store is one of the best ways to build your brand from the ground up. The appearance of your storefront plays a very important role in leaving a good impression on your visitors and customers. By choosing from over 40 free pre-designed templates, you should be able to customize the entire design to fit your brand identity.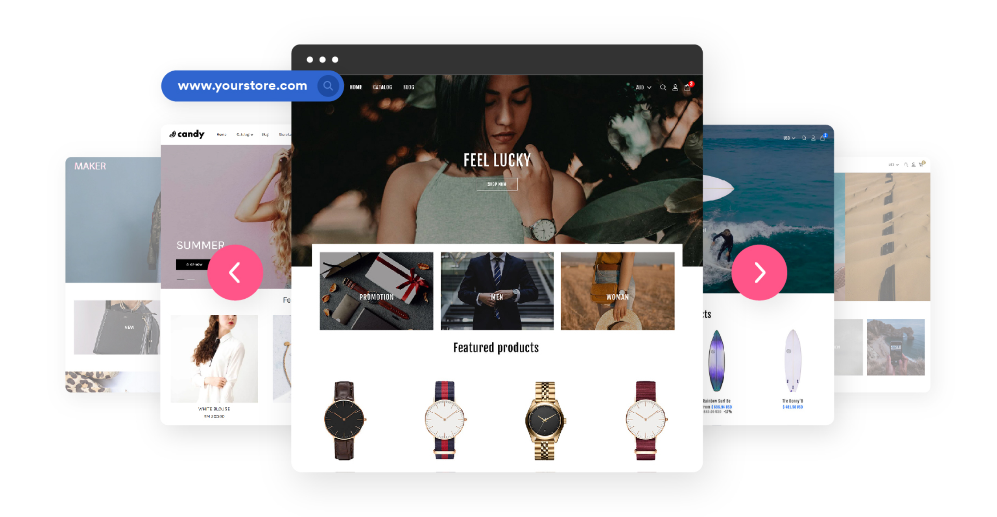 Besides, you should also get your own custom domain name for your online business. Your customers can easily reach you with your own personalized link
4. Smooth Purchase Flow
Generally, an online store should provide a smooth purchase experience to your customers. The experience should include a complete checkout flow where your customers can place order easily. Choose from over 40 integrated payment gateways and find your customers' most preferred payment method to accept payment. Besides, you can also set up your shipping method to ship your customers' orders to them.
Start Building Your Online Store
Starting your online store is as simple as 1, 2, 3. All you need to do is just...
Step 1: Register with your business name with EasyStore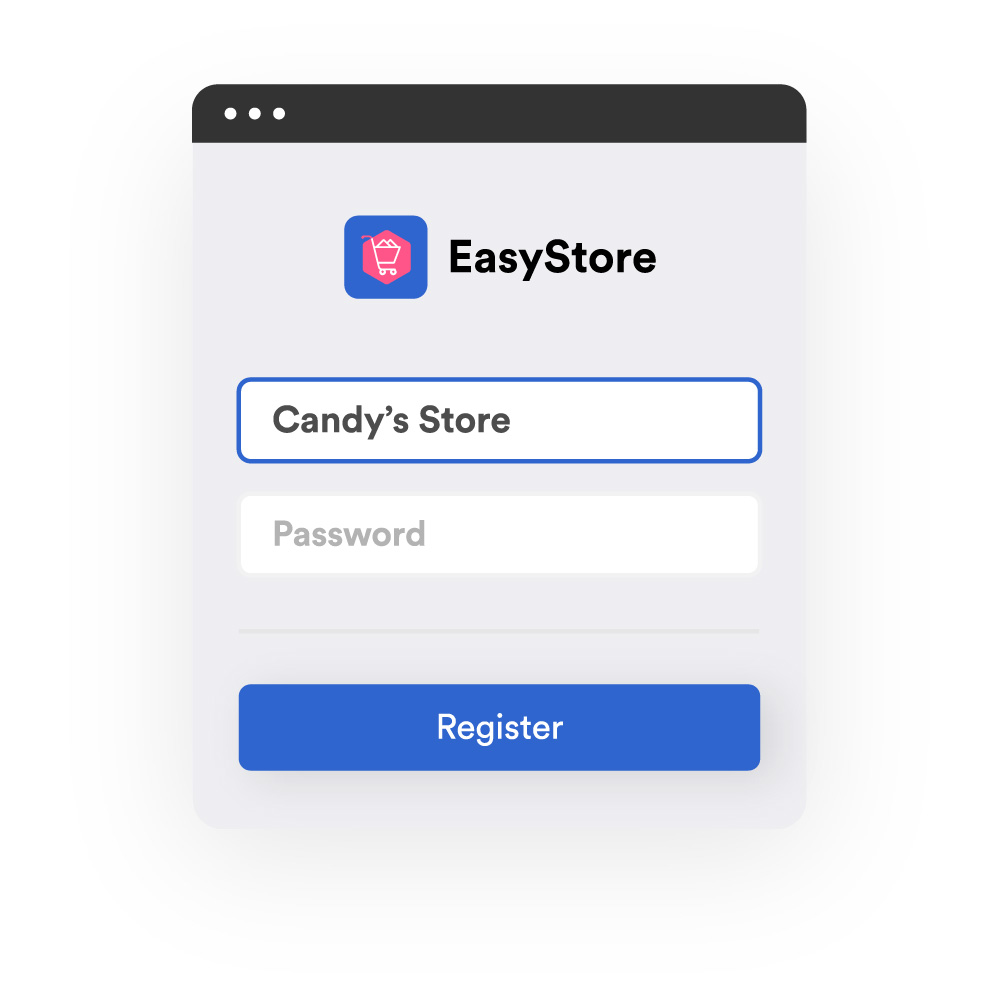 Step 2: Follow our guide to quickly set up your online store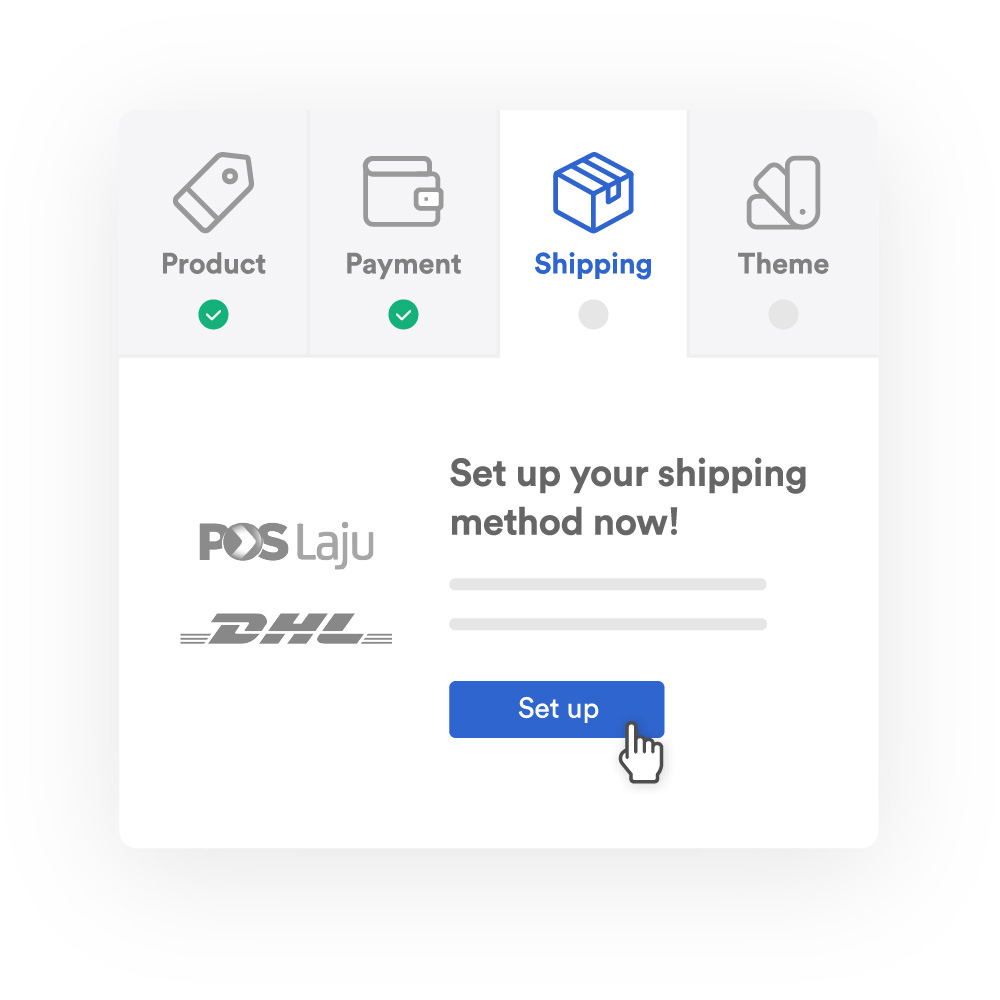 Step 3: Launch and start selling!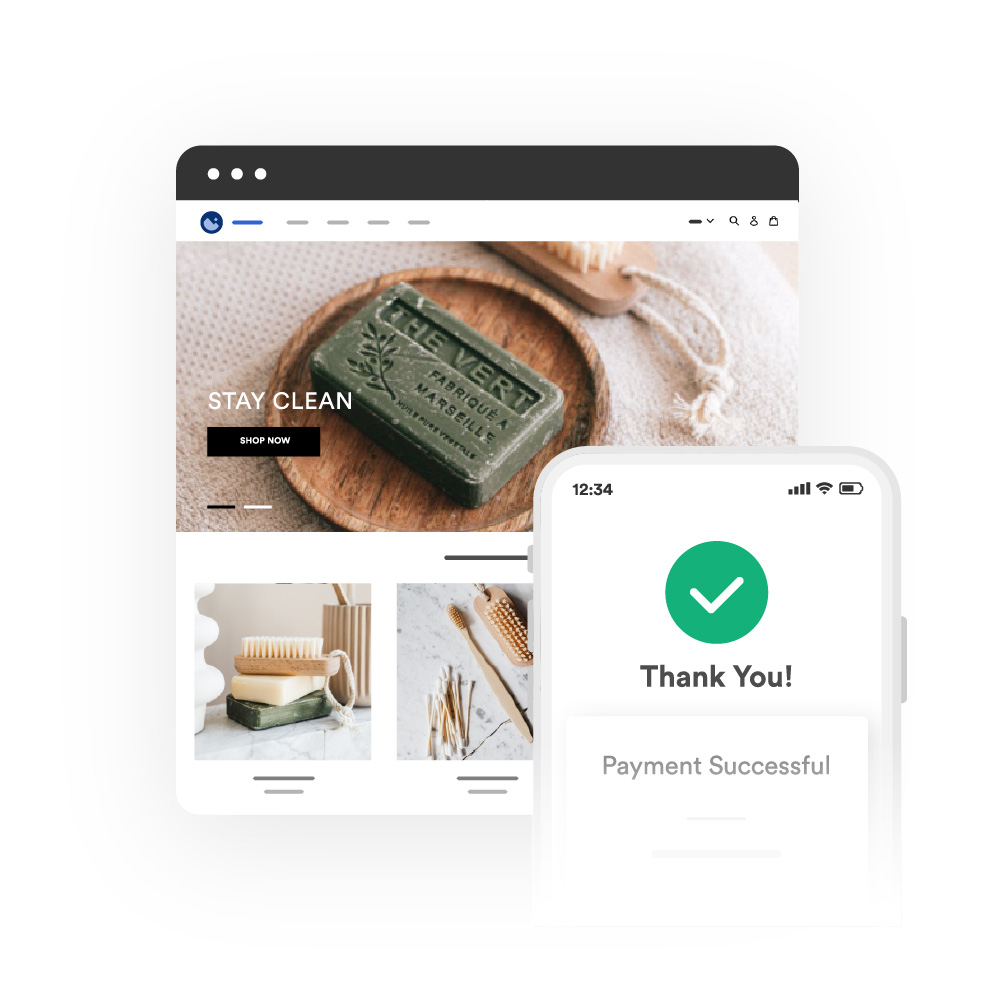 To sum up
We can take all day talking about how an online store can benefit your business. The possibilities of winning your customers over online are so vast, selling on one channel is not enough anymore. Let's see what others are using to sell with their own brand. Explore here.
Get started now with a free account!
Connect with our team
Let's begin your unified commerce journey. Complete the form to chat, book a meeting, or connect with our team.