In-Depth Guide To Sell On Instagram Bio Shop
By Yavini Lucille · 6th June, 2021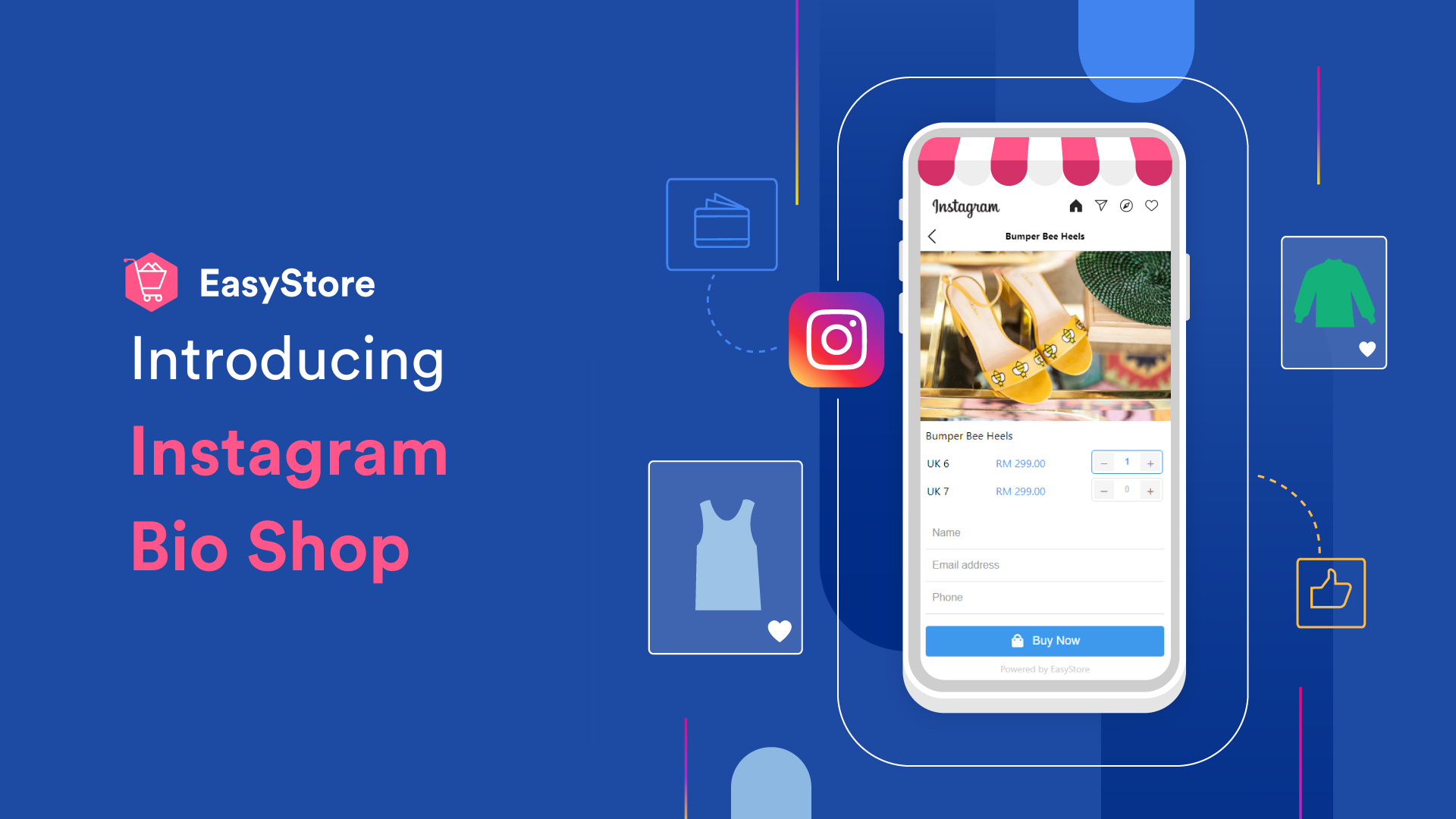 Shopping has been made easy so that we can shop from the comfort of our homes — anytime, anywhere, on online stores like Shopee, Lazada, and Lelong. Social media platforms such as Instagram is also a handy platform to display your wares for customers to have a good shopping experience.
I believe that at some point, you have spent up to 30 minutes or more, in a day, on Instagram. The same goes for the Millions of Instagram users in and across Malaysia. Therefore, the potential of getting your products in the eyes of millions of customers exists on Instagram.
Why do you need Instagram Bio Shop for your Ecommerce?
1. Instant Instagram-Shop-like maker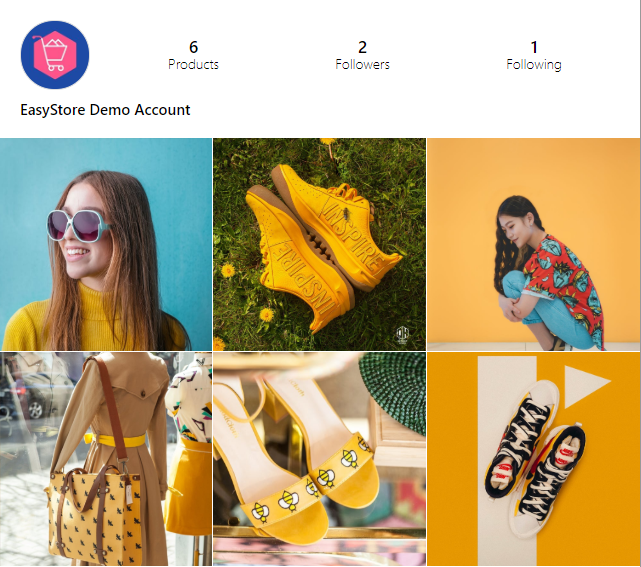 As mentioned above, Malaysia is still outside of the eligible countries to turn on Instagram Shopping, unlike Korea, Japan, and Singapore. However, are you willing to wait indefinitely for Instagram Shop to be available to Malaysian while missing out on a vast number of potential customers on Instagram?
Wait no more now. No need to spend an extra cost. No need to be their managed client. Switch to our Instagram Storefront today. There's no apparent difference between the Instagram Shop and our newly launched Instagram Storefront.
Give your customers a sense of comfort while shopping on Instagram. They do not have to switch and spend time to get familiar with another interface when they can just place an order directly on the platform.
2. Same but different: Built-in shoppable post
I believe you have seen the Instagram shoppable post in the app. EasyStore Instagram Storefront has launched a similar function for the visitors to make shopping more seamless within the same Instagram interface.
How does it benefit you? Remove the friction and make the shoppers find it easy to browse through your product catalogue, check each product price, and even get more product information.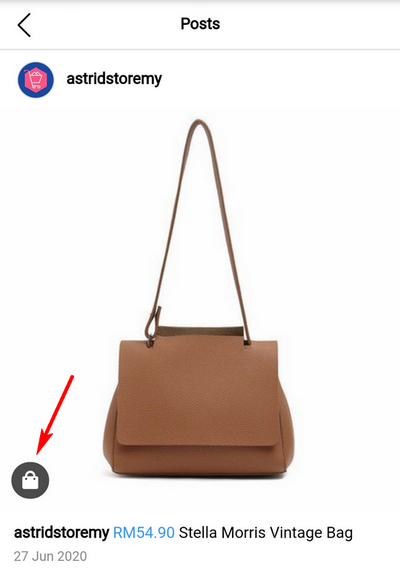 Plus, if the customers are ready to make the purchase, they can visit the product post and directly place orders with the Buy Now button. It will land them to your store to complete the checkout for the selected products.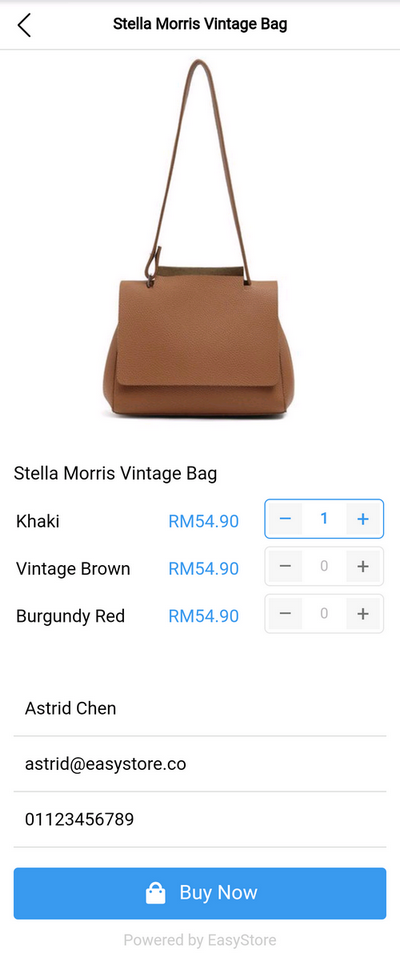 3. One accessible link
"I want my Instagram followers to know the existence of my Instagram Storefront? What I do to achieve that?"
The solution is easy! Simply copy and paste the link of your Instagram Storefront on your Instagram Business account.
The Instagram Storefront link in your Instagram bio enables any shopper to visit your Instagram Storefront.
It doesn't matter where you are, your Instagram Storefront link is shareable on social media. If you're going to target younger age customers, insert this Instagram Storefront link at your Facebook Page, Twitter account, WhatsApp/Telegram/LINE conversation, and more. Your customer age can be changed.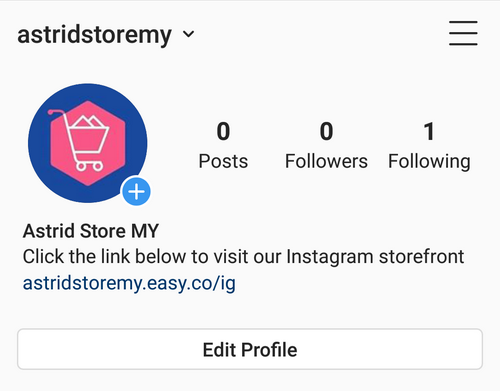 4. (New) Editable profile
It's important to maintain brand consistency to deliver your identity to the public either online or offline. Now you can show your brand image, name and also description in Instagram Bio Shop!
*Note: Kindly be informed that there is a 250 characters limit for Bio.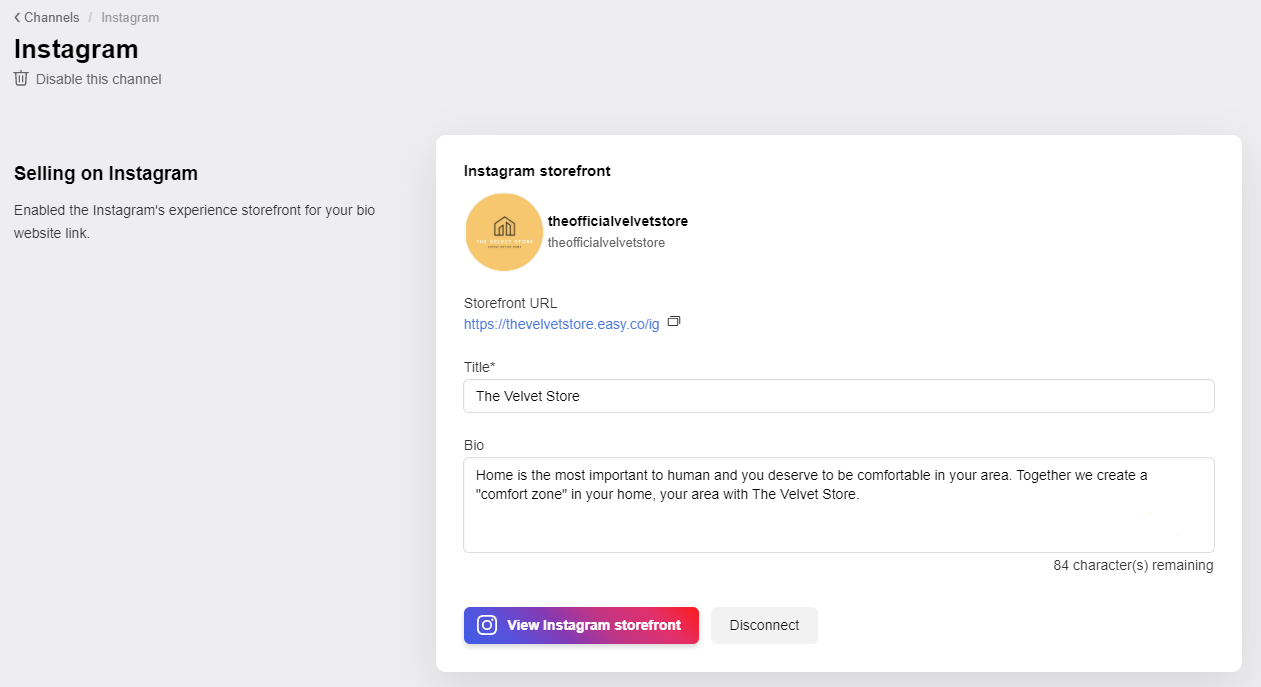 5. (New) Create multiple links in IG bio
Use this Instagram bio shop to all your social channels & update centrally, from your dashboard, anytime. You can now add up to 10 links that can send your visitors directly to the particular pages from Instagram Bio Shop. Just add, edit the name & links and it's done!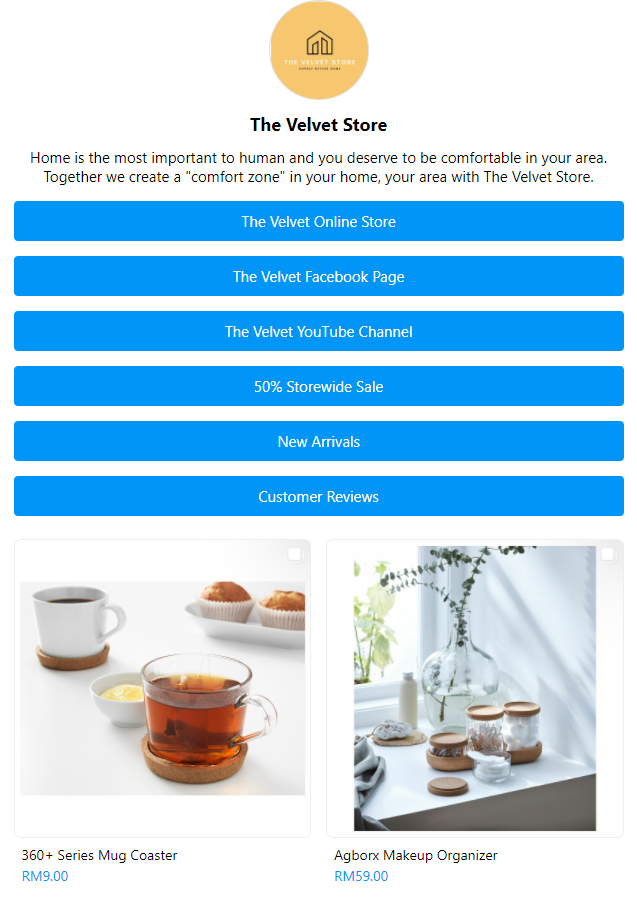 Not sure what we're talking about? Don't fret, read on, we've got you covered.
How does Instagram Bio Shop work in EasyStore?
1. Connect and log in to your Instagram account
To create an Instagram Storefront, you would need to go to your go to your EasyStore Admin > Channels > Instagram > click Enable Instagram.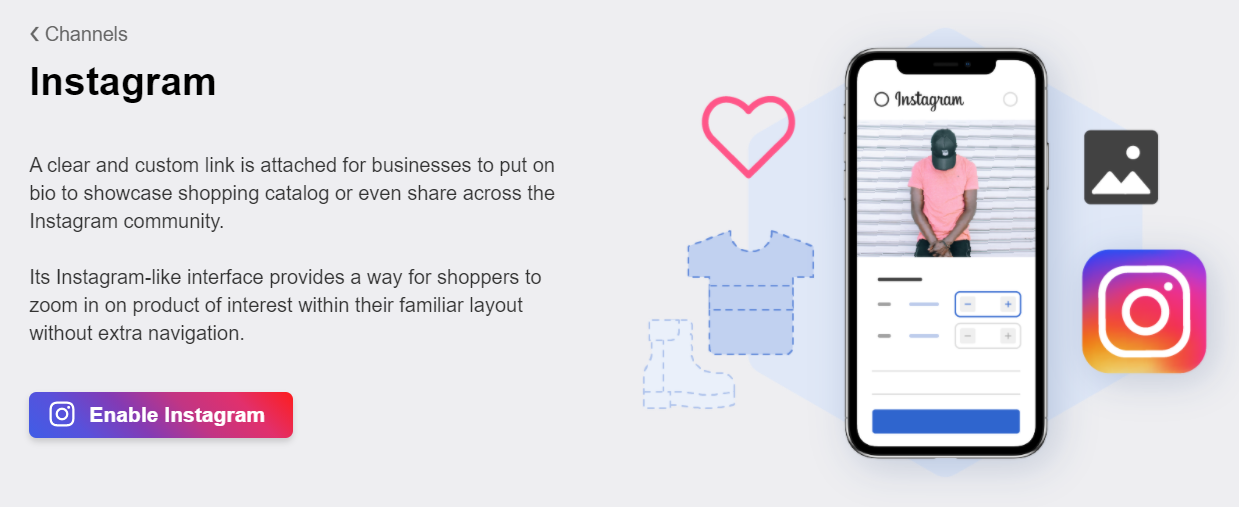 2. Authorize the media access
After you log in Instagram with your accurate information, you will be required to click on Authorize to continue creating your Instagram Storefront. Go for the Authorize button if you agree to the media, as shown in the image below to be accessed by EasyStore.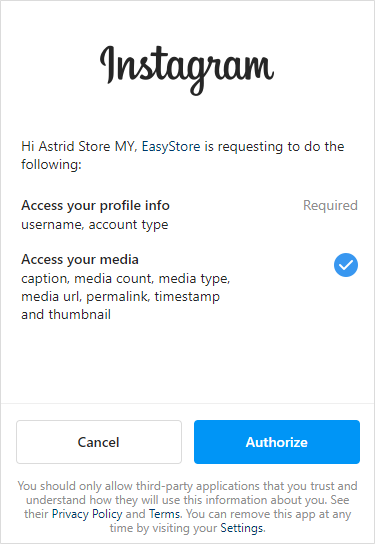 3. Your Instagram Bio Shop is created!
After following the steps above, check out the link of your Bio Shop at the same place (EasyStore Admin > Instagram). Choose the product collection to be featured on your Instagram Bio Shop at the newly appeared column 'Instagram featured collection.'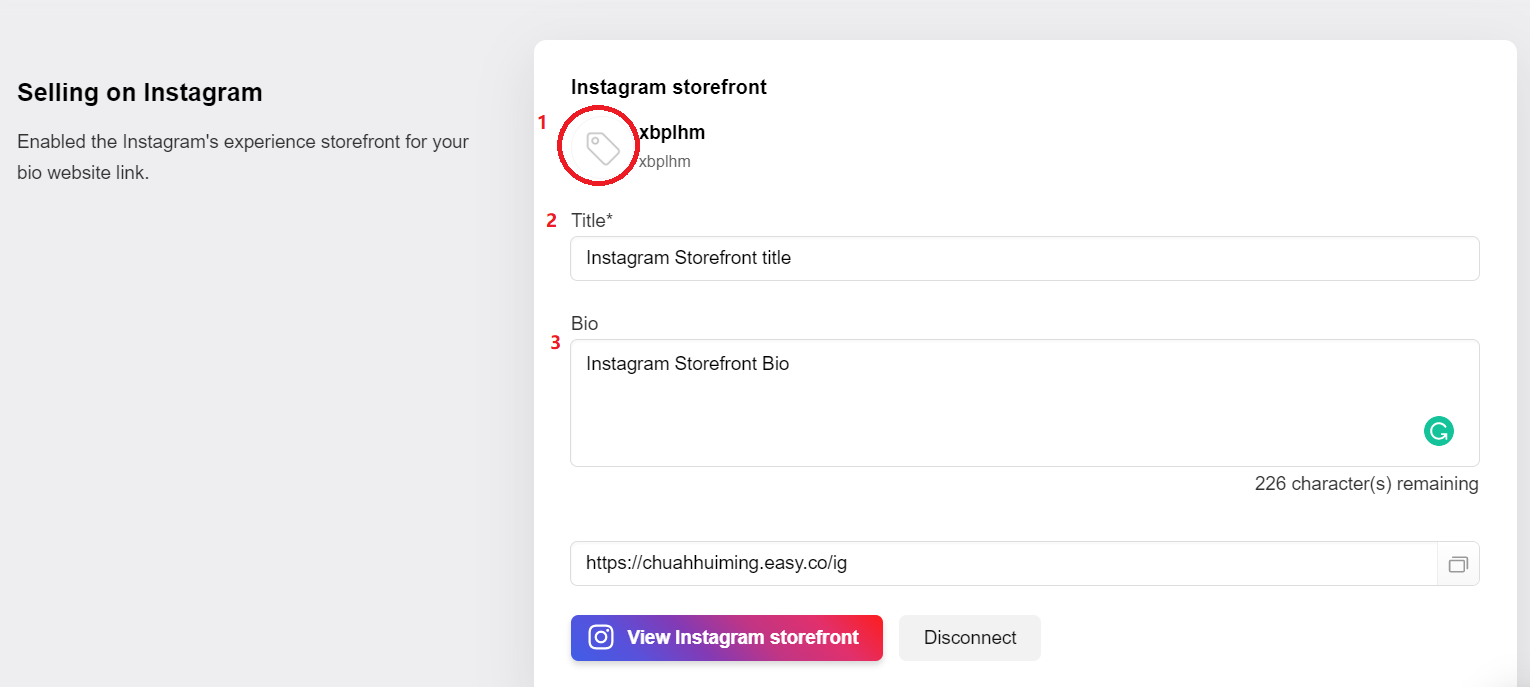 4. Copy-paste it at your bio
Now, the Instagram Storefront is shoppable for your followers from the link at the bio of the Instagram Business account or Instagram Personal account. They do not have to switch and spend time getting familiar with another interface without waiting to place an order!
Related: How to set up Instagram Storefront? Here we prepared a step-by-step guide.
In Short
With more than 10 million active accounts on Instagram, it's a huge opportunity to build and engage with your audience. Remember, people won't simply buy from you just because your products are affordable or have pretty packaging.
As consumer behaviour is reshaping and changing, the seller has no excuse not to embrace digital commerce in various ways. Most importantly, EasyStore will always be there along your growth journey and provide all the support you need with more powerful new features!
Start selling with EasyStore
Sell and manage your business all in one place
Connect with our team
Let's begin your unified commerce journey. Complete the form to chat, book a meeting, or connect with our team.