Unlock Crossborder Ecommerce: Insights on Selling To Singapore
By Nadia Amir · 24th June, 2023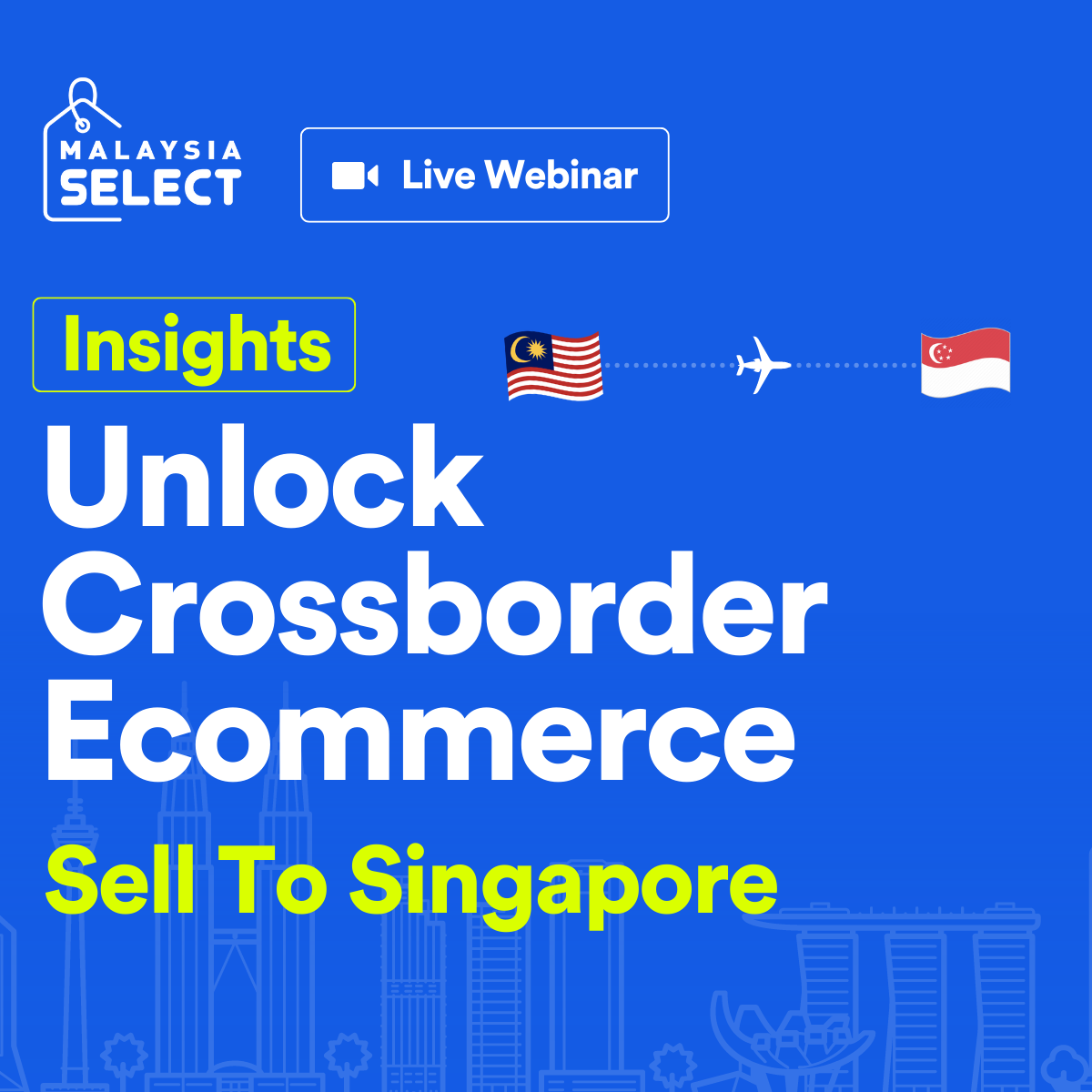 In the fast-paced world of ecommerce, expanding your business globally is no longer a luxury but a necessity. Singapore, known for its vibrant economy and tech-savvy population, presents a lucrative market for crossborder sellers. To shed light on this topic, EasyStore recently hosted a highly informative webinar alongside NinjaVan and Meta to help local SMEs expand their businesses to Singapore.Read on for key insights shared during the webinar, covering tools, features and solutions that you need to expand crossborder, insights on Singapore's online consumer behavior, end-to-end logistics for shipping from Malaysia to Singapore and how to engage with international customers through Meta's integrated call-to-message solutions on EasyStore.
The Tools & Features You Need For Crossborder Success
EasyStore kicked off the webinar highlighting several key EasyStore features and tools that businesses need to start crossborder selling.
These include;
Having a scalable online store that comes with multi-currency capabilities

Enabling businesses to display prices in Singapore Dollars (SGD)

Facilitating seamless transactions online which is important as Singaporeans prefer to make e-payments whilst Buy Now Pay Later is seeing a rise in popularity.
EasyStore offers integration with popular payment gateways that are widely used in Singapore, ensuring a smooth and secure payment process for customers.Furthermore, a noteworthy statistic reveals that a significant 78% of Singaporean online shoppers opt to make purchases from international websites, with 45% of them specifically seeking items that are not readily accessible within the local market. This presents a promising opportunity for small and medium-sized enterprises (SMEs) based in Malaysia, as the geographical proximity between the two countries allows for easier access to Singapore routes, resulting in faster delivery times compared to our counterparts in Southeast Asia.
With EasyStore's seamless integration with Ninja Van, businesses can conveniently ship their packages directly from their local warehouse to their Singaporean customers, ensuring a smooth and efficient process with an impressive average delivery time of no more than 5 days! On top of that, EasyStore merchants can start shipping with Ninja Van at no minimum parcel when they sign up for a Ninja Pro Account.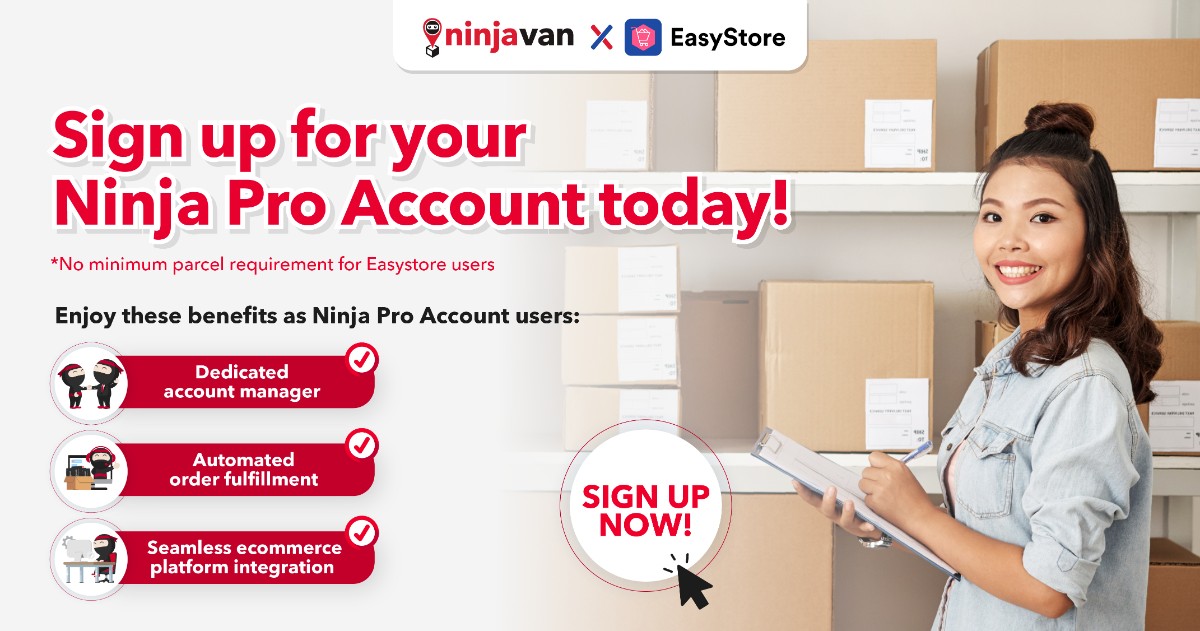 Singapore's Online Consumer Behavior
Understanding the behavior of online consumers is crucial when entering a new market. Singaporeans are known for their tech-savviness and high adoption of digital platforms.
During the webinar, it was emphasized that Singaporeans value convenience, reliability, and personalized experiences when shopping online.
Mobile Commerce: Mobile commerce is prevalent in Singapore, with a significant percentage of purchases being made through smartphones.

Extensive Pre-purchase Research: In addition, Singaporean consumers tend to research extensively before making a purchase, relying on online reviews, product comparisons, and social media recommendations.

Social Commerce: 79% of Singaporeans are active social media users, mainly on Facebook, Instagram and TikTok. Engaging with these consumers on their preferred platforms could encourage them to spend between 20% to 40% more on your brand.

Live Commerce: Another trend that is gaining popularity is live commerce, where we have seen an increase in shopping via Facebook live since 2021. Alongside Facebook for Live Commerce, interest has grown immensely for TikTok in 2022- in both content consumption and purchases via TikTok Shop & TikTok Live.
Hence, EasyStore strongly advocates for businesses to embrace selling on multiple sales channels. Establishing a robust social media presence and effectively engaging with a global audience can significantly enhance the conversion of your online community into loyal customers.
It's important to recognize that the process of product discovery is not linear; customers make purchasing decisions through interconnected touchpoints. While social media serves as a platform for product discovery and research, the actual transactions and payments for crossborder sales predominantly occur on online stores.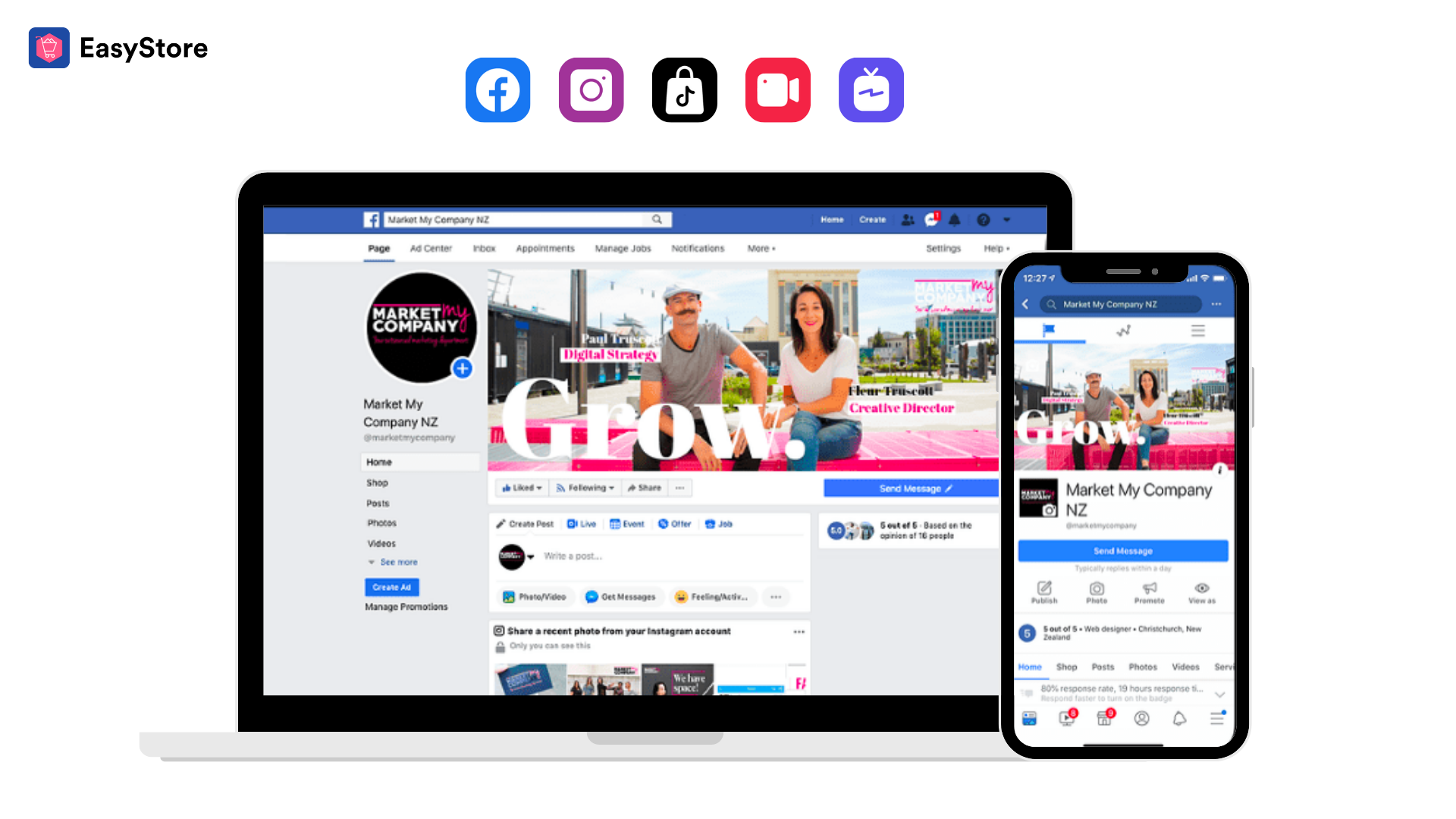 EasyStore's unified commerce platform offers a comprehensive solution that seamlessly integrates with various sales channels, including social media platforms and online marketplaces. By leveraging these integrations, businesses can effortlessly synchronize their product listings across multiple social channels and seamlessly redirect customers to a well-established international online store. This integration creates a cohesive and enjoyable crossborder shopping experience for customers, providing them with the convenience of exploring and purchasing products through their preferred social platforms, while ensuring a secure and reliable transaction process on the online store.
Engaging With Your International Customers Through Messaging
When engaging in crossborder commerce, the risk factor for customers purchasing from overseas is higher compared to local purchases. As a result, customers may require more time to make a decision when considering a purchase from your business.
Therefore, in order to establish a stronger level of trust with international customers, it is crucial to be accessible through messaging platforms. This can include popular apps such as Messenger, Instagram, or WhatsApp, which are the preferred communication channels for consumers in Singapore. By promptly and efficiently responding to customer inquiries and messages, you can foster a greater sense of trust in your business, thereby increasing the likelihood of customers choosing to make a purchase from you.
Messaging has transitioned from being a customer delight to becoming a standard expectation. Therefore, when targeting international customers, businesses have the opportunity to engage potential customers by running ads that direct them to messaging platforms. This enables businesses to meet the evolving expectations of customers by providing a convenient means of communication through platforms like Messenger, Chats, or WhatsApp. By clicking on an ad, customers can initiate a conversation, establishing a strong initial point of contact and facilitating a smooth and effortless experience that has the potential to drive sales and cultivate long-term relationships.
EasyStore's unified commerce platform offers integrations with various messaging apps like WhatsApp, Messenger, Telegram, and others, which can be utilized for three primary functions: chat commerce, promotional activities, and customer service enabling you to reach out to your local or international customers easily.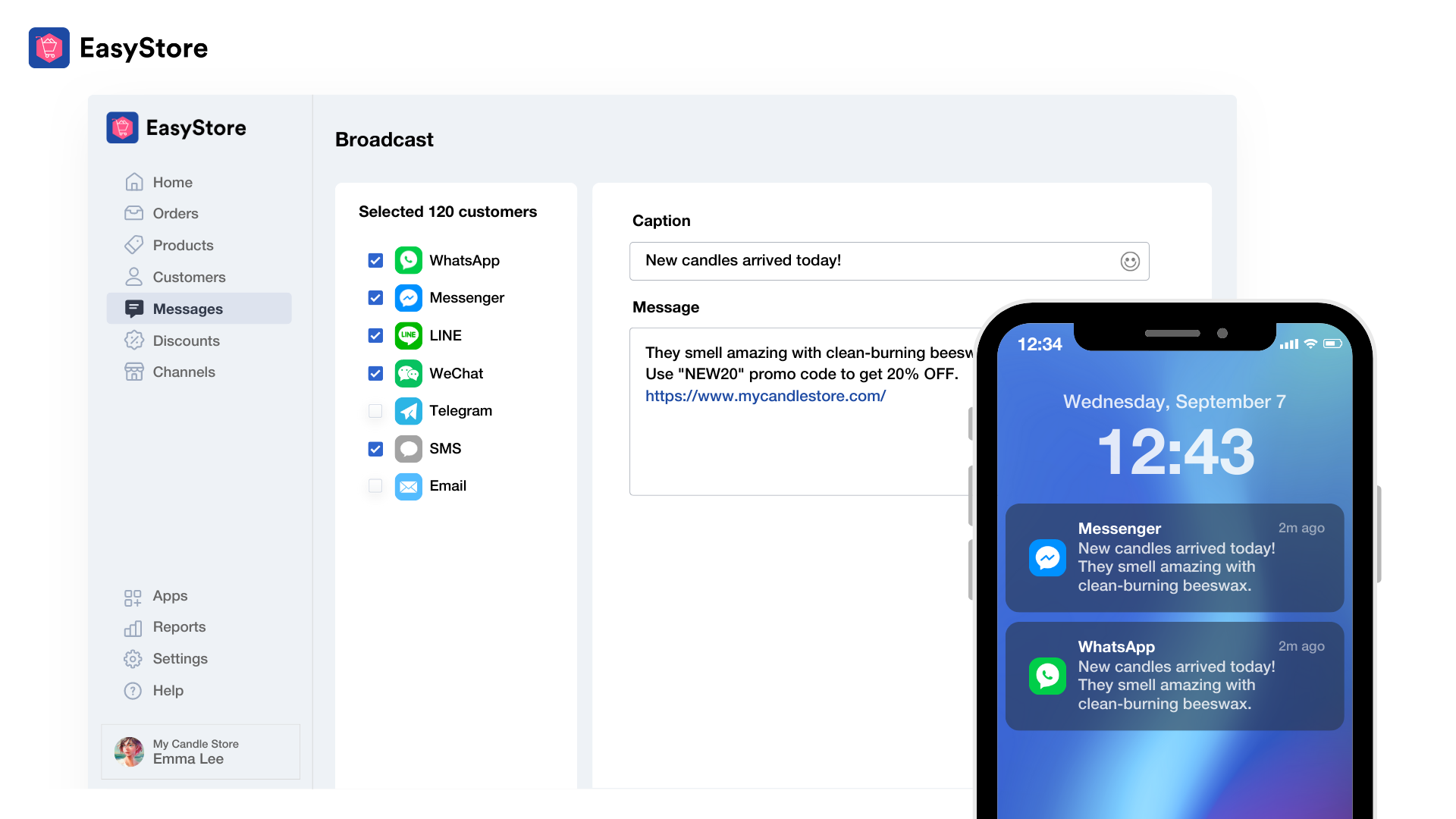 Chat Commerce: Allows your customers to make a direct purchase from within the app itself via an order form

Unified Message Inbox: Unify all your customer DMs and enquiries from Messenger, LINE, Telegram and more from one place, eliminating the need to switch between messaging platforms

Message Broadcast: Broadcast your promotions to all your contacts on any messaging platform at one go.

Integration with Meta: EasyStore's platform integration with Facebook, allows you to directly create ad campaigns, sync to Facebook shop, automatically collect Facebook Live orders, track Facebook pixel, automate Facebook Messenger auto-responder and more- making it a one-stop solution for businesses.
Read our guide on how to set up a crossborder strategy with EasyStore and Meta.
EasyStore's "Unlock Crossborder Ecommerce: Sell To Singapore" webinar provided invaluable insights into the Singaporean market and the strategies required to succeed in crossborder selling. By understanding Singapore's online consumer behavior, businesses can tailor their marketing and customer experience strategies accordingly.
EasyStore's unified commerce platform offers a comprehensive suite of tools to streamline the crossborder selling process. Partnering with logistics providers like Ninja Van ensures smooth order fulfillment and delivery. Lastly, leveraging Meta's call-to-message solutions facilitates effective communication with Singaporean customers. By implementing these strategies, businesses can unlock the tremendous potential of the Singaporean market.
Want to learn more on crossborder strategies and how to sell internationally?
Check out our events page for upcoming events, seminars and webinars or contact us today to know more on our crossborder solutions.
Start selling with EasyStore
Sell and manage your business all in one place
Connect with our team
Let's begin your unified commerce journey. Complete the form to chat, book a meeting, or connect with our team.