The Gateway to Online Opportunities at SIBS 2022
By Vincent Leong · 13th October, 2022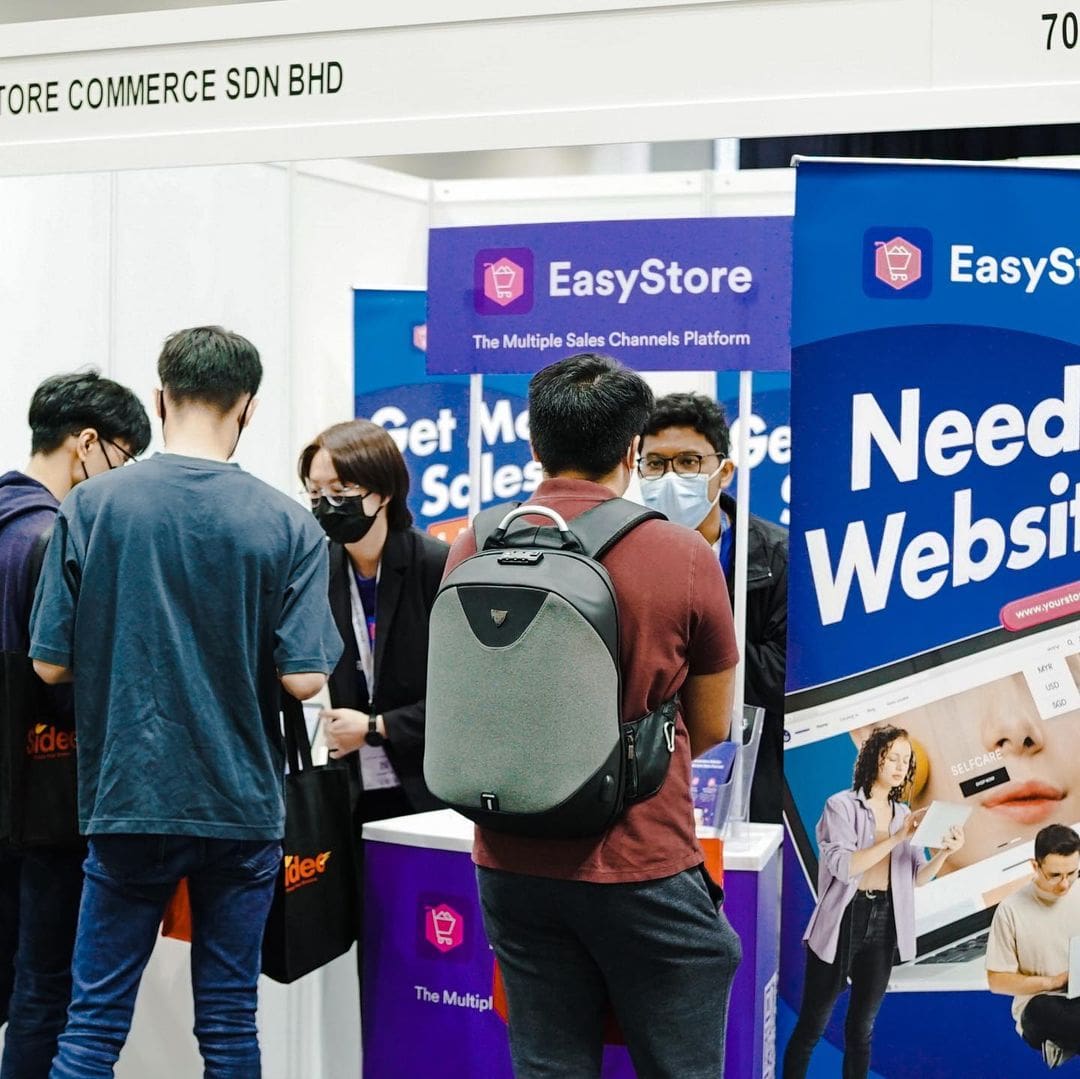 The Selangor International Business Summit 2022 (SIBS) is the 6th edition of the state government-backed conference and exhibition series since its inception in 2016. Under the theme, Selangor the Gateway to ASEAN, the event brings together global brands and congregating industry players that are working closely with EasyStore from around the world.
Meeting 500 businesses at SIBS
Throughout the 4 days of exhibition, we have spoken and offered personal business consultation to almost 500 visitors from a variety of industries who came to visit us at our booth.
Spoken with 500+ visitors granted us the insight that most businesses weren't fully empowered with the technology to run their business effectively, regardless of the industry or the type of sellers (Brands, Existing marketplace sellers, Physical Stores or Wholesalers)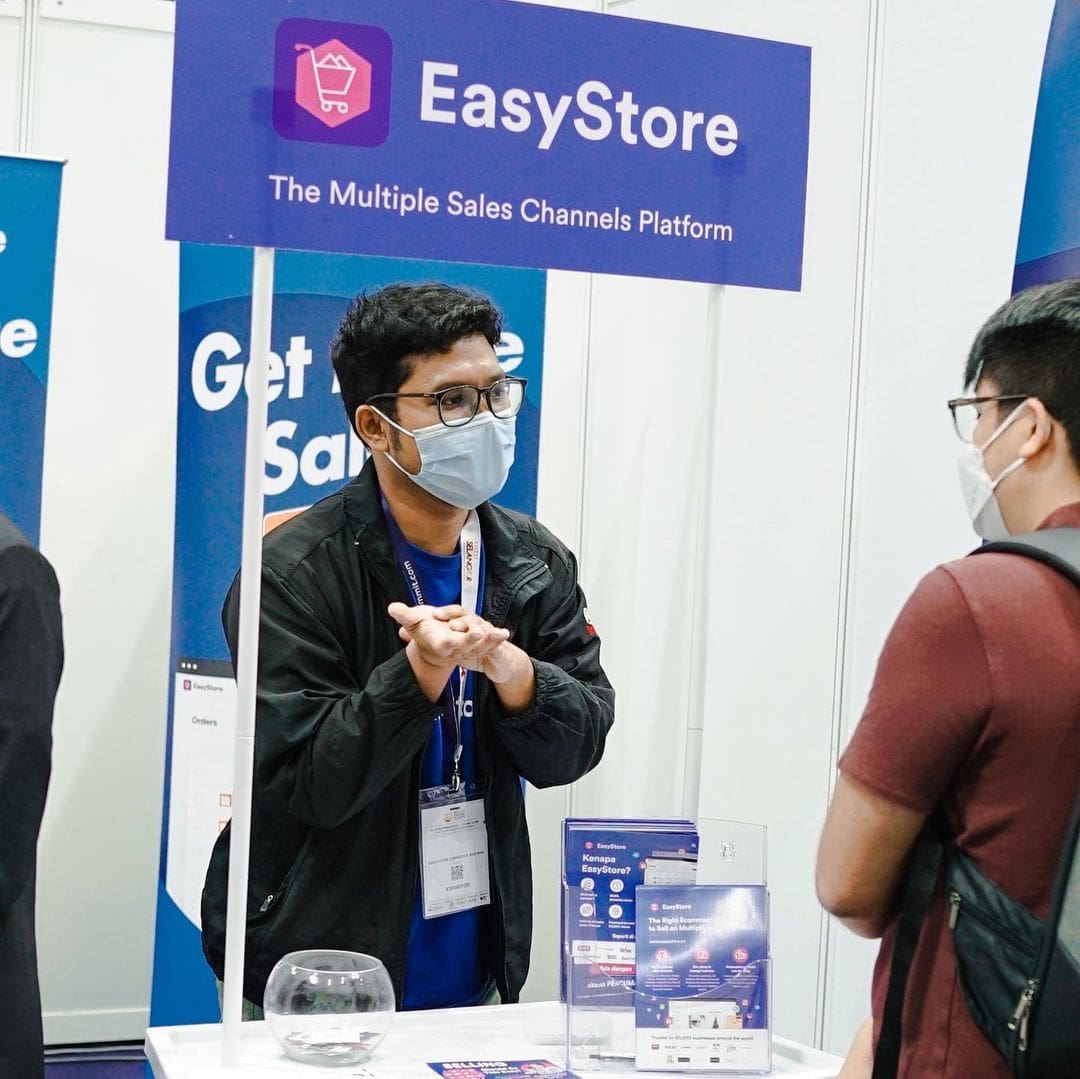 Common problems shared by most sellers
Lost sales from excessive PMs!
Accepting orders from customer PM, PM location, PM shipping fee, PM banking details- back and forth will prone to high drop out.
Furthermore, shopping activities often happen after working hours, does that mean your sales team should stand by 24 hours to reply your customers?
So what is the average % customer will drop out during the process - up to 50% they said!
What did we proposed*
Creating an online store helps to automate everything above!
From browsing the list of products to placing an order → auto calculate shipping fee and accept payment automatically, you don't even have to physically be there and order will start to come in on it's own.
And there are so many other benefits in having an online store
Get free online store solution →
Repetitive work can kill your team efficiency!
Stop paying your employees to do the same thing over and over again!
As a brand, it's very common that we establish our brand presence everywhere. At the same time, we sell everywhere too, right?
When you are selling on Shopee, you might also sell to Lazada, Facebook, Instagram or even TikTok. So if you have new a product launch, you'll upload the same product again and again depending on how many places you are selling to.
1 or 2 products are okay, but imagine having hundreds, or even a thousand listings.
What did we proposed*
EasyStore helps to centralize your product listing across platforms!
Upload products from 1 platform can be synced across multiple platforms, be it to Shopee, Lazada, Facebook, Instagram or TikTok shop in just 1 click.
Discover more on multiple sales channels selling strategy →
Inventories that are over the place
How do you allocate your inventories effectively when you have only limited stock on hand?
Sales are uncertain across platforms. You could have sudden sales spike on one platform, let's say if Shopee is out of stock, you need to manually transfer or adjust the stock number.
What's worse?
Inventory checking, stock counting on a data-complex excel sheet!
What did we proposed*
EasyStore helps to combine your inventory across platforms into 1 master inventory!
By combining your inventories, you don't need to manage all inventory, just manage your inventory as 1.
How does it work?
As an example, if your customer placed an order on Shopee, inventory across other platforms will be deducted in real-time.
Hence, you get to reduce the time to check on inventory across platforms, as the total stock number will display on EasyStore dashboard for easy management.
Besides, you'll get alerts when your inventory is getting low and you are able to do better forecasting on when to replenish your stock to prevent out-of-stock situations.
Effective inventory management for multiple sales channels →
Your first step towards a healthier business
Not so long ago, businesses kept records on paper - either in the form of ledgers or typed into documents. The processes themselves were entirely manual.
Now, digitalization means using digital data to simplify how you work. The purpose of a digital transformation journey aims to add value to your business - both now and in the future.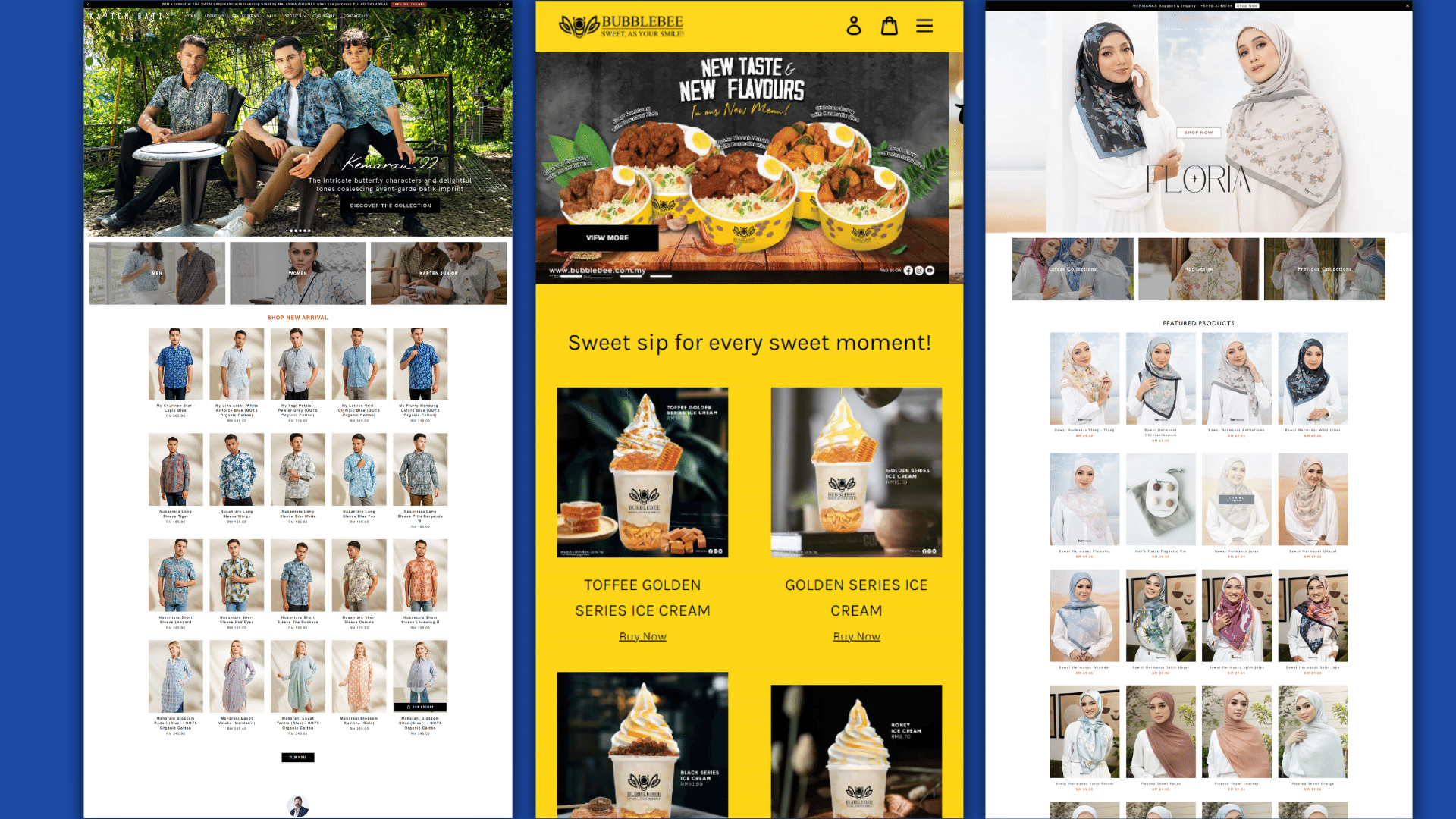 Creating your online store fast and easy and integrate your business to popular sales channels into one place is the best way to run a healthy and efficient business.
EasyStore is also complete with;
Conclusion
Through this event, we were able to meet with many businesses and offer our solution to digitize effectively so that they can reap the benefits of online business and change their business approach so as not to fall behind with the times.
Want to meet us in person? Stay tuned to what we have to offer next and don't hesitate to meet and share us about your interesting business journey.
And see you in the next one! https://www.easystore.co/en-my/academy
Start selling with EasyStore
Sell and manage your business all in one place
Connect with our team
Let's begin your unified commerce journey. Complete the form to chat, book a meeting, or connect with our team.