Rebult Keyboards: Where Every 1 in 2 Buyers Become Repeat Customers Internationally
By Kelie Wong · 25th June, 2023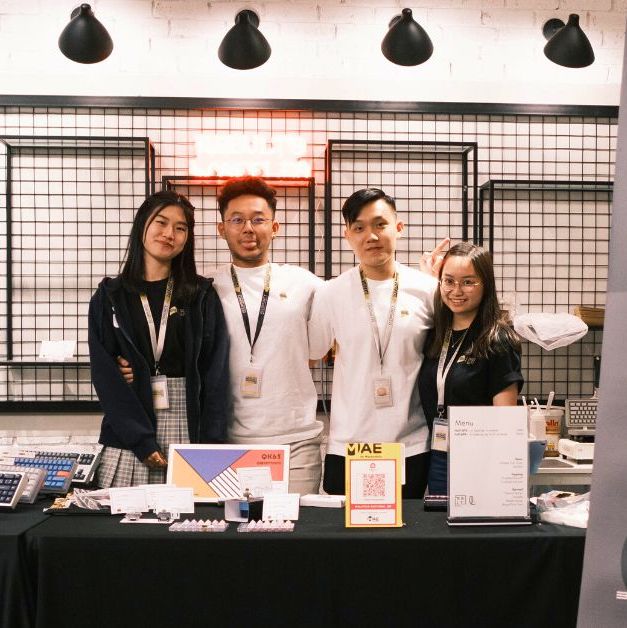 In the midst of the 2020 pandemic, co-founders Tan Kai Hong (Hong) and Tee Kean Meng (Jimmy), who were university students at that time, found themselves with extra time on their hands due to remote learning.
Little did they know that their hobby would evolve into one of the go-to destinations for custom mechanical keyboards and parts, offering a curated selection of high-quality products that cater to keyboard enthusiasts globally - Rebult Keyboards.
With EasyStore,
They now serve customers worldwide, handling up to Top 10 Currencies.
They have become one of the world's preferred keyboard Group-Buy Hub!
Every 1 in 2 buyers becomes their repeat customers internationally!
In The Early Stages Of Their Business….
Rebult Keyboards operated its business primarily on Shopee, utilising it as the main channel for sales and transactions.
However, as their customer base grew across borders, the complexities of international orders became apparent. Managing fees, shipping logistics, and customs procedures for customers located around the globe proved to be a significant hurdle.
Realising the need to provide a seamless experience for their customers and streamline their operations, they embarked on a search for a unified commerce platform that could cater to their specific needs, ultimately leading them to discover EasyStore.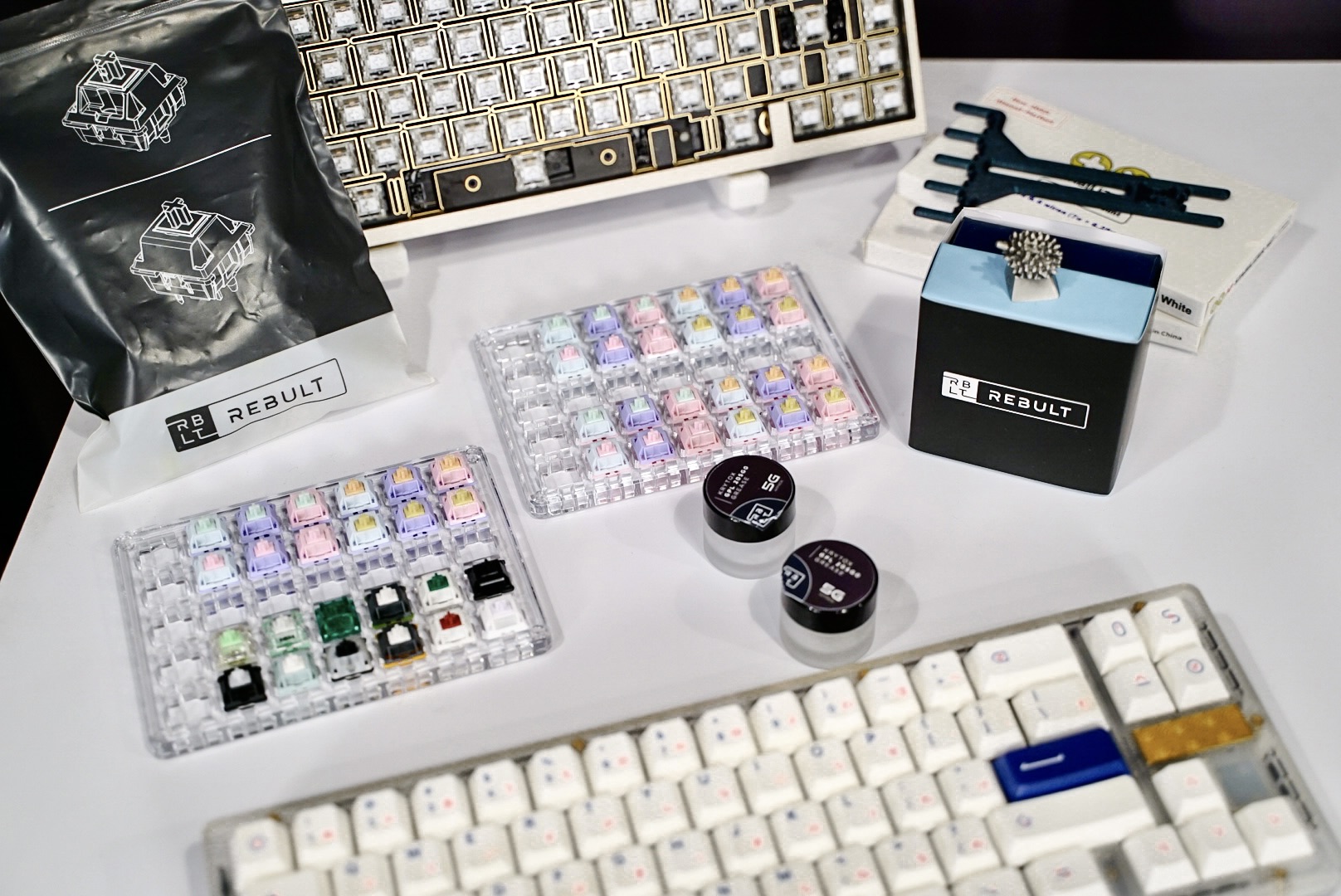 Rebult Keyboards Redefines E-Commerce Success with EasyStore
Rebult Keyboards leveraged the following features and capabilities offered by EasyStore:
Single Backend Office for Multiple Sales Channel: By integrating sales across various marketplaces, including Google Search App, Facebook, Instagram, Shopee, and Lazada, Rebult Keyboards expanded their reach, manage order across all sales channel and maximised their sales potential.
2x Repeat Sales with Unified Membership Program: With EasyStore's customisable membership system, Rebult Keyboards implemented a unique program that rewarded customer loyalty through discounts and a point system, fostering a strong sense of community among their customers.
Real Time Inventory Management: With real-time tracking, automated notifications, and inventory sync across multiple sales channels, they could ensure seamless stock management, high order fulfilment and customer satisfaction.
Automated Logistics and Shipping: Rebult Keyboards successfully established different shipping zones, offered a wide range of payment options, and effectively customised taxes and shipping fees to cater to the specific needs of their global customer base.
The Results?
Rebult Keyboards has experienced remarkable growth and achieved significant milestones, including doubling their average basket size, achieving a four-fold increase in revenue within just one year, and expanding their customer base by an impressive 128%.

They have formed valuable partnerships with renowned artisans such as Wuque Studio, Owlab, and Qwertykeys.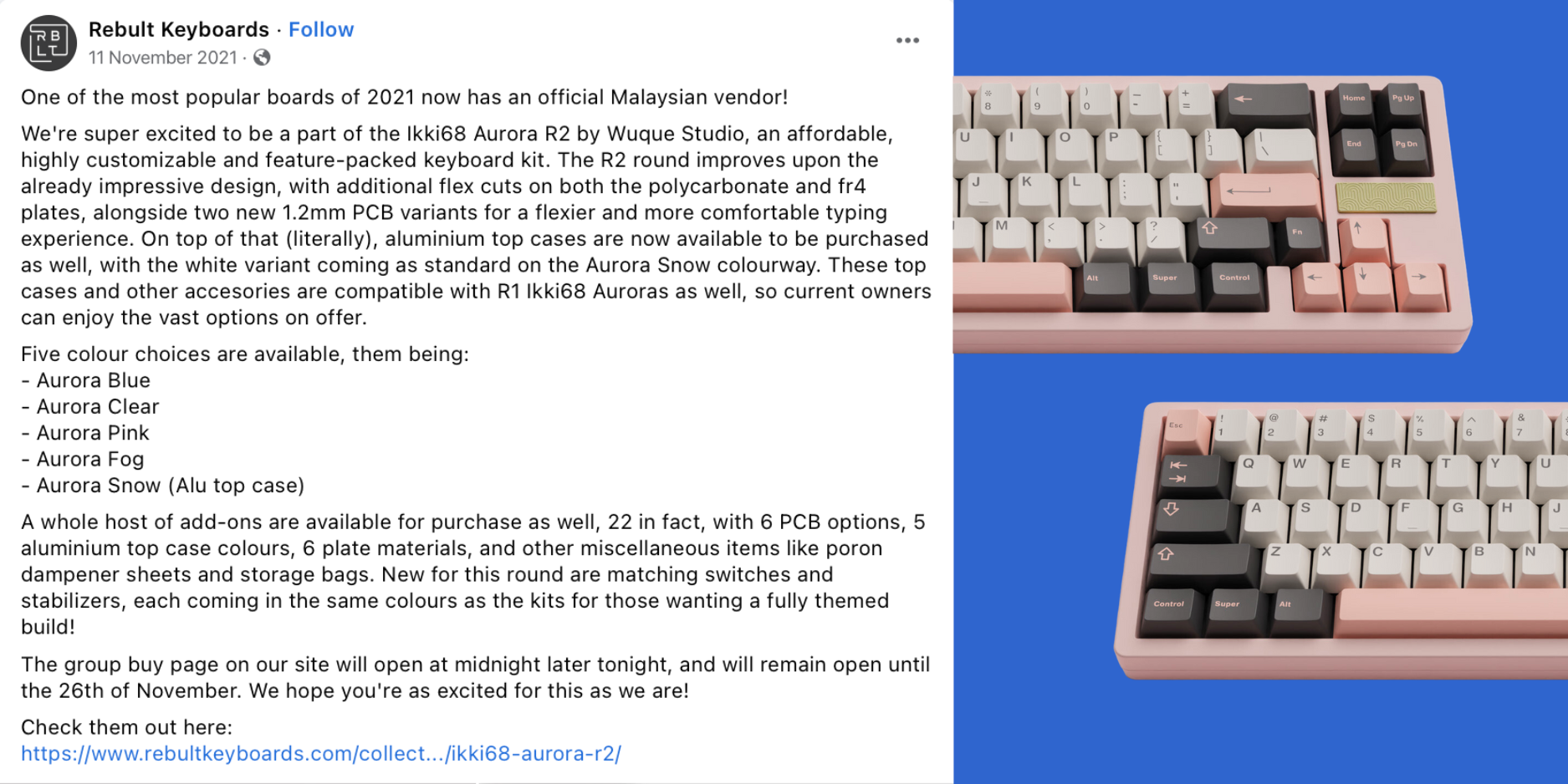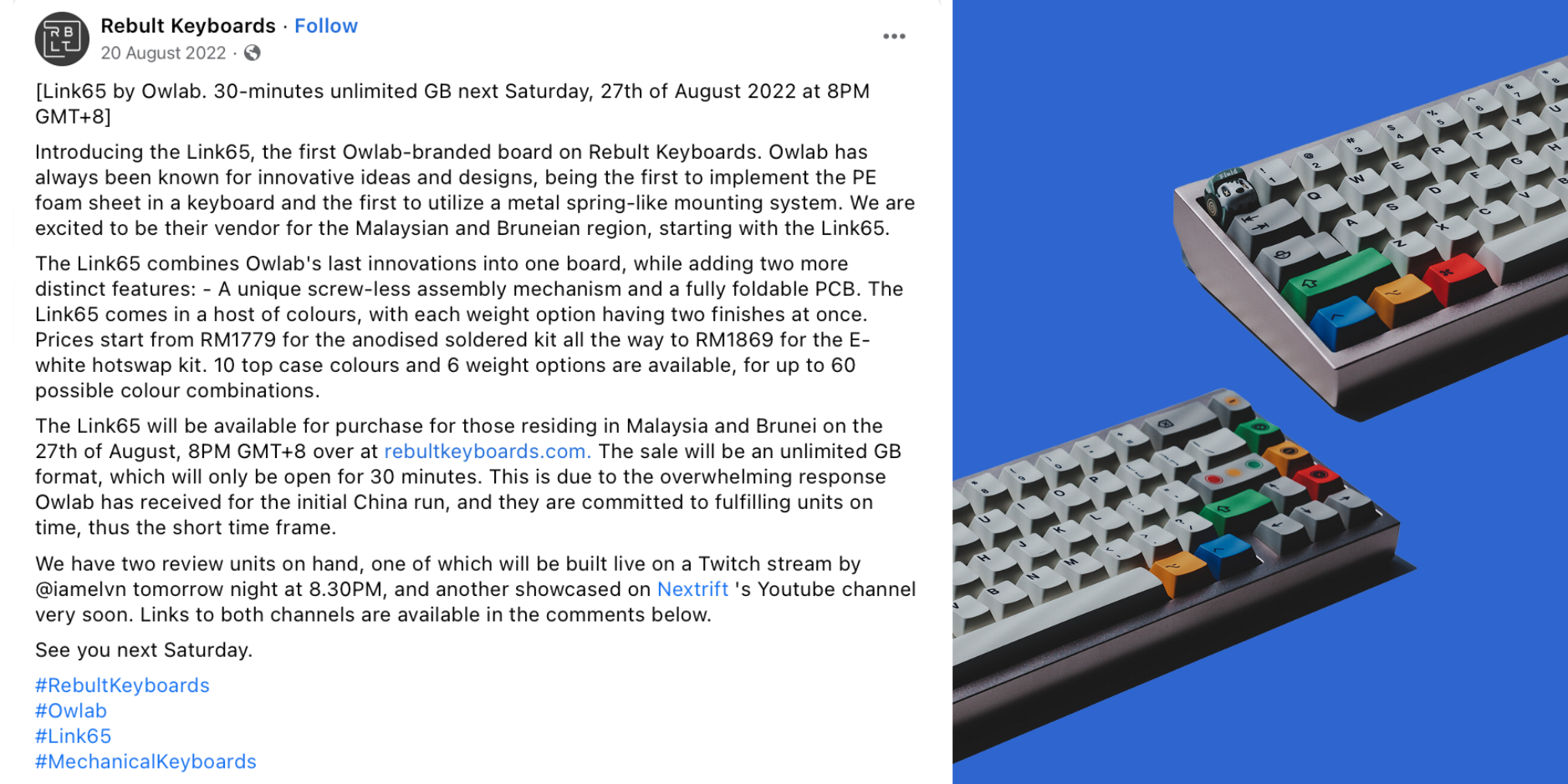 They also collaborated with notable organizations like Royal Selangor for Durian Artisan Pewter Keycaps.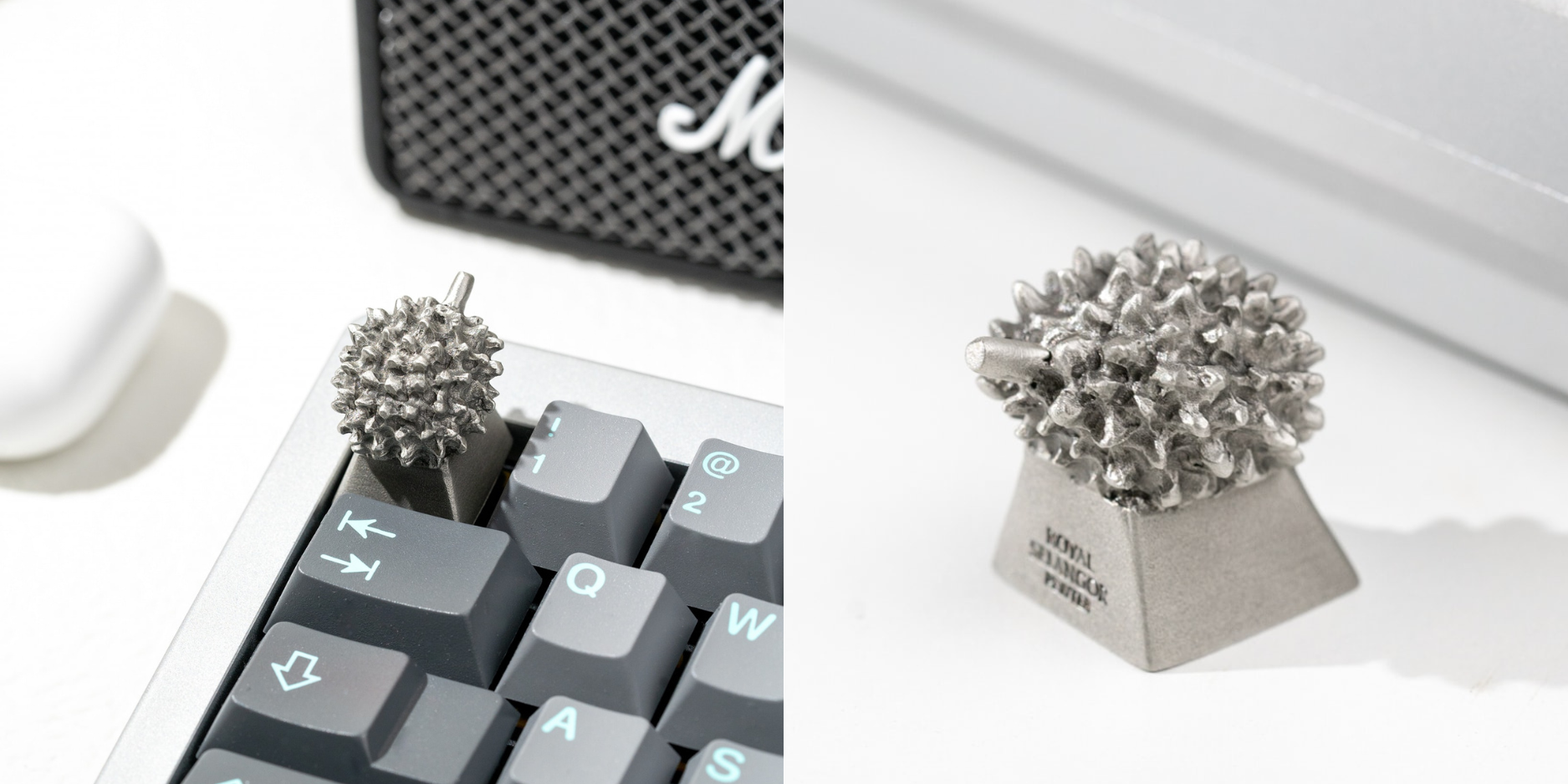 Furthermore, their successful crowdfunding initiatives, such as the WWF Penyu and Harimau campaign, have not only raised an impressive amount of $4800 USD but have also showcased their commitment to supporting meaningful causes.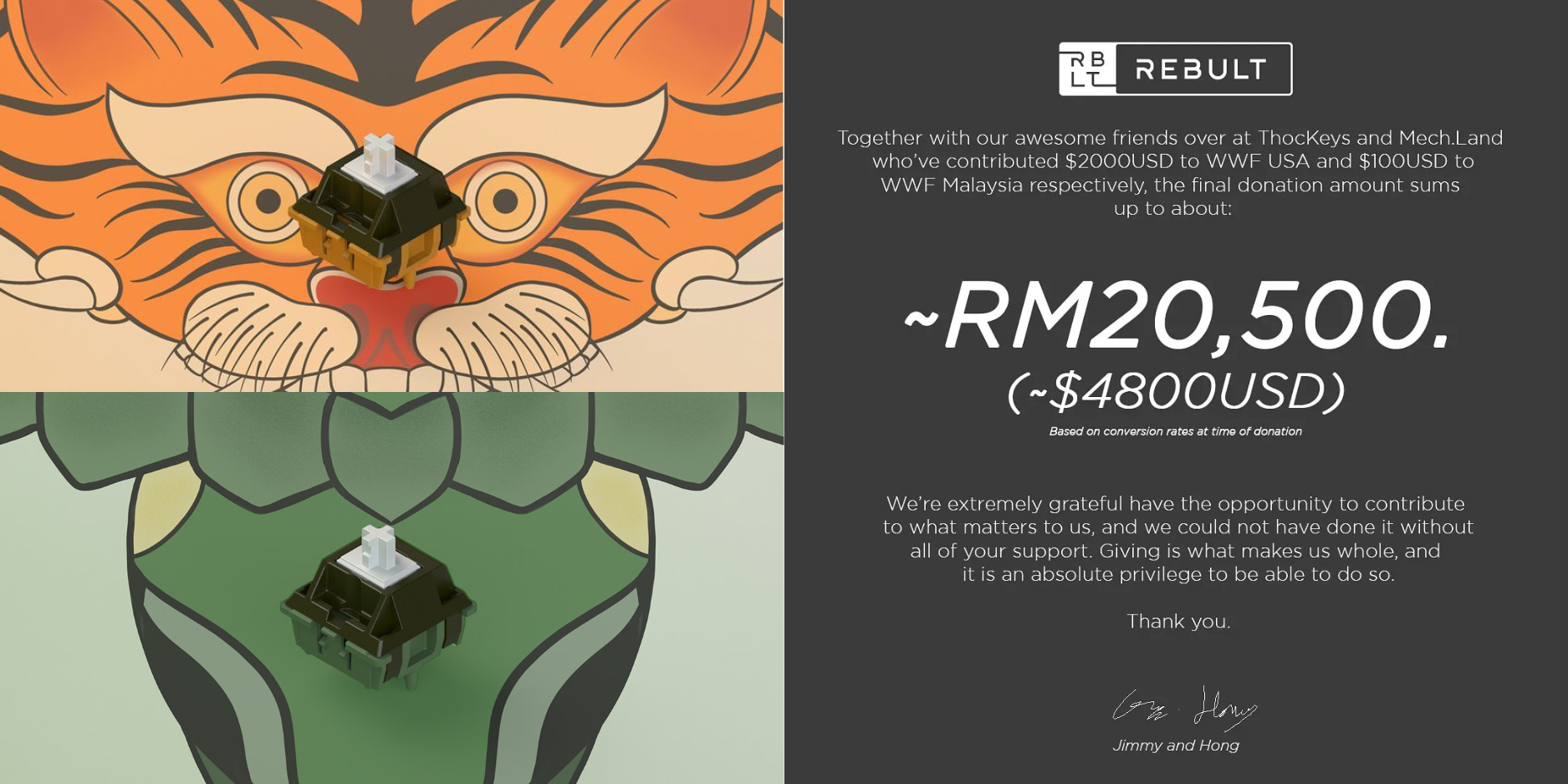 What sets Rebult Keyboards apart is their dedication to creating a strong sense of community among their keyboard enthusiasts. By establishing a dedicated Discord channel, they have provided a platform for enthusiasts to connect, share experiences, and stay updated on the latest group buy information.
Today,
Rebult Keyboards proudly stands as one of Malaysia's largest vendors for custom mechanical keyboards and parts, serving customers globally.
Their unwavering commitment to customer satisfaction, focus on product quality, and the seamless e-commerce experience powered by EasyStore have been instrumental in their remarkable success.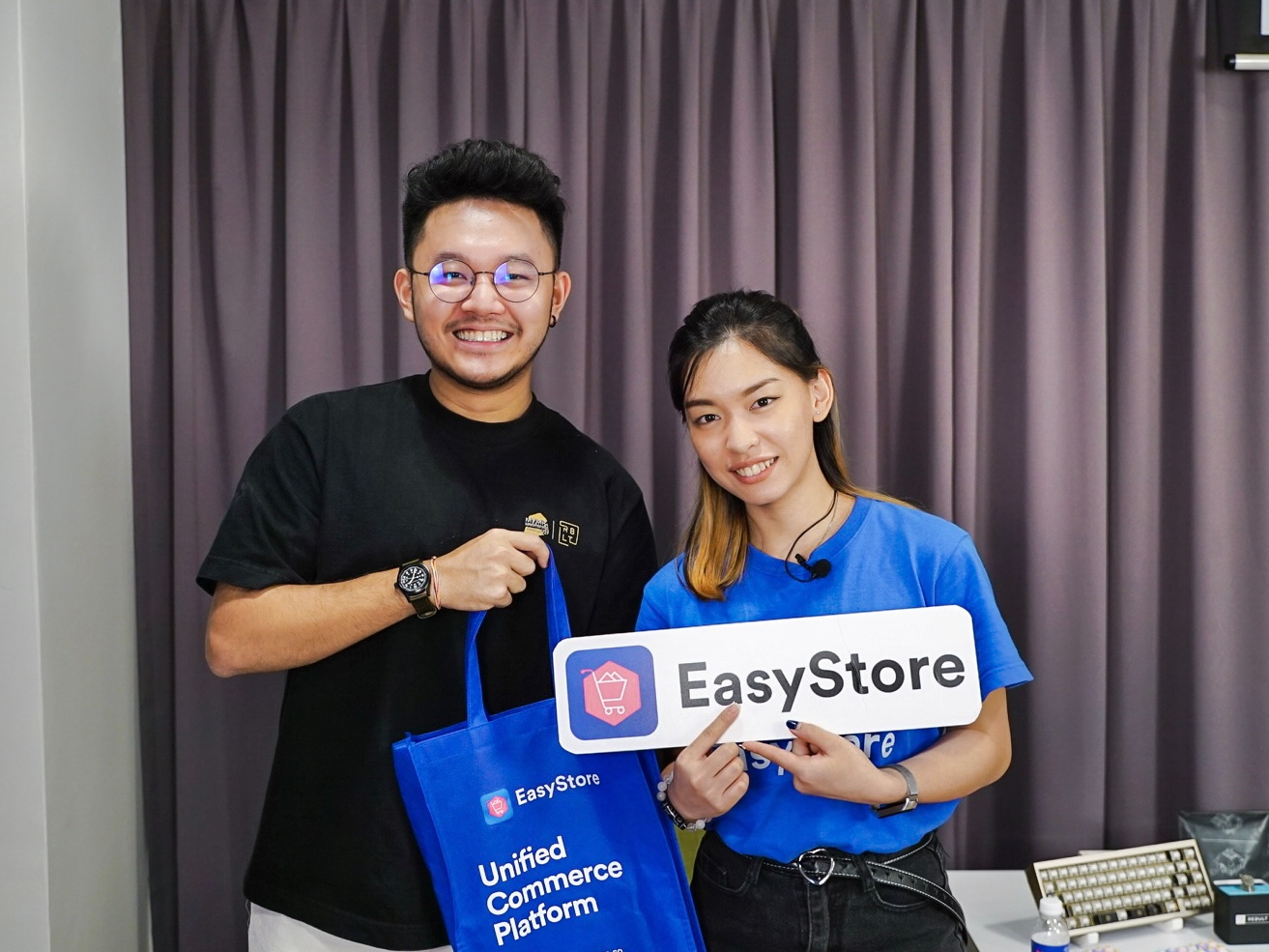 Ready To Type Your Own Success Story?
Ready to expand your business beyond the local market? Reach out to us today!
Start selling with EasyStore
Sell and manage your business all in one place
Connect with our team
Let's begin your unified commerce journey. Complete the form to chat, book a meeting, or connect with our team.