[Malaysia Select] Your Opportunity To Expand Into Taiwan in 2023
By Nadia Amir · 27th July, 2023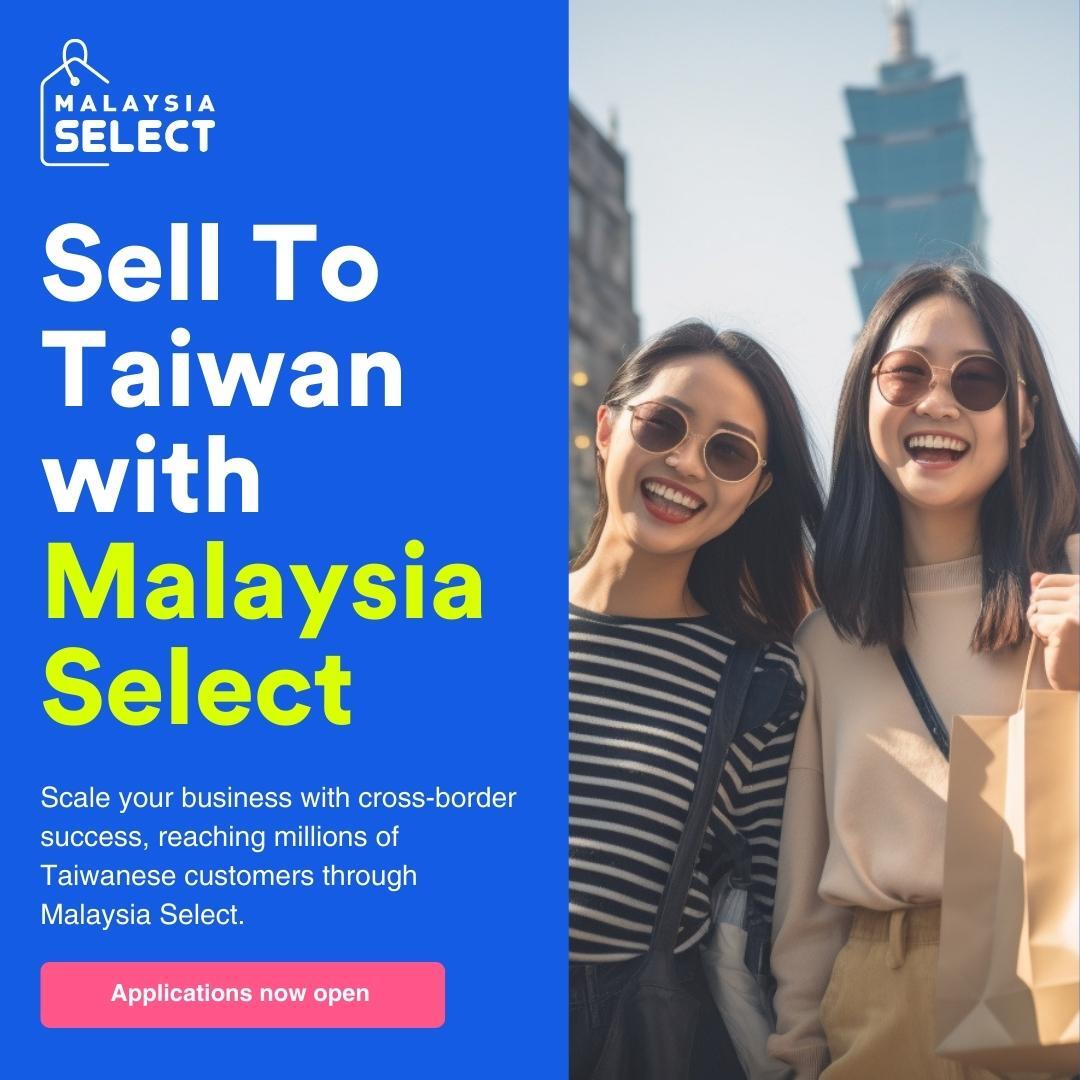 With the rapid growth of digitalization and online shopping by consumers globalIy, more and more global shoppers are looking for products from other countries. EasyStore aims to empower Malaysian businesses to seize global opportunities and market growth through international trade. To facilitate this, Malaysia Select, a cross-border selling campaign from Malaysia to Taiwan, is happening once again this year! The primary goal of this initiative is to equip local businesses with the essential tools to break through international barriers and expand their exports to Taiwan.
Scheduled to kick off from 1st September to 31st October 2023, this 2-month selling campaign promises a steady flow of traffic from both Taiwan and Malaysia for Malaysian businesses who participate in this campaign. They will have the opportunity to showcase their promotional banners and products on Malaysia Select's homepage, effectively directing shoppers to their respective websites. With the support of our partners, we aim to attract thousands of Taiwan shoppers daily, providing merchants with unparalleled exposure to the best of Malaysian brands.
Why wait when you can join Malaysia Select for FREE?
This groundbreaking campaign offers everything you need to broaden your market reach to Taiwan. Enjoy the privilege of featuring your brand in front of a staggering 23.5 million shoppers across Malaysia and Taiwan. Furthermore, rest assured that our consistent promotional efforts will generate substantial daily traffic to Malaysia Select's homepage. As part of this initiative, you will also benefit from exclusive bonuses and deals from our supporting partners, from special rates on payment, discounted shipping fees and rebates for your marketing and advertising efforts, optimizing your selling potential!
Best of all, it's absolutely FREE to join! No commission, transaction, seller or sign up fee imposed. 100% of the sales is yours!
Don't miss out on this incredible opportunity to expand your business and tap into the growing Taiwan market. Join Malaysia Select now and witness your business soar to new heights.
To participate in this campaign, you only need a few essentials:
1. Open to all EasyStore merchants with an online store on Standard plan and above
Don't have one yet? No worries, sign up on our Yearly Business Plan and get an additional year for FREE! Grab this promo now. Ends 31st August 2023.
2. Ability to accept both MYR and TWD
If you're unsure whether your online store can receive both currencies, simply check with your respective payment gateway for more information or get in touch with us to get special rates and waived fees from Razer Merchant Services payment gateway to get started on accepting Taiwan payments through their local payment methods!
3. Ensure your products can be shipped to Taiwan
Make sure your products are not prohibited to ship or sent to Taiwan. You can check out the list of prohibited goods here.
4. A home-grown Malaysia brand registered with SSM
We're specifically looking for businesses that were born and registered in Malaysia.
Selling overseas is easier than you think, and we're here to guide you every step of the way! We'll be hosting a "Sell To Taiwan" masterclass led by industry experts, who will share valuable insights, steps and methods for successful selling to Taiwan. Keep an eye out during the masterclass for special offers from our partners that could significantly benefit your business. Sign up for the masterclass here now.
Curious if your products will be a hit in Taiwan?
Discover the top 8 most demanded Malaysian exports in Taiwan. If your products align with what we're seeking, join us on this exciting journey! Together, let's showcase the very best of Malaysia to Taiwan!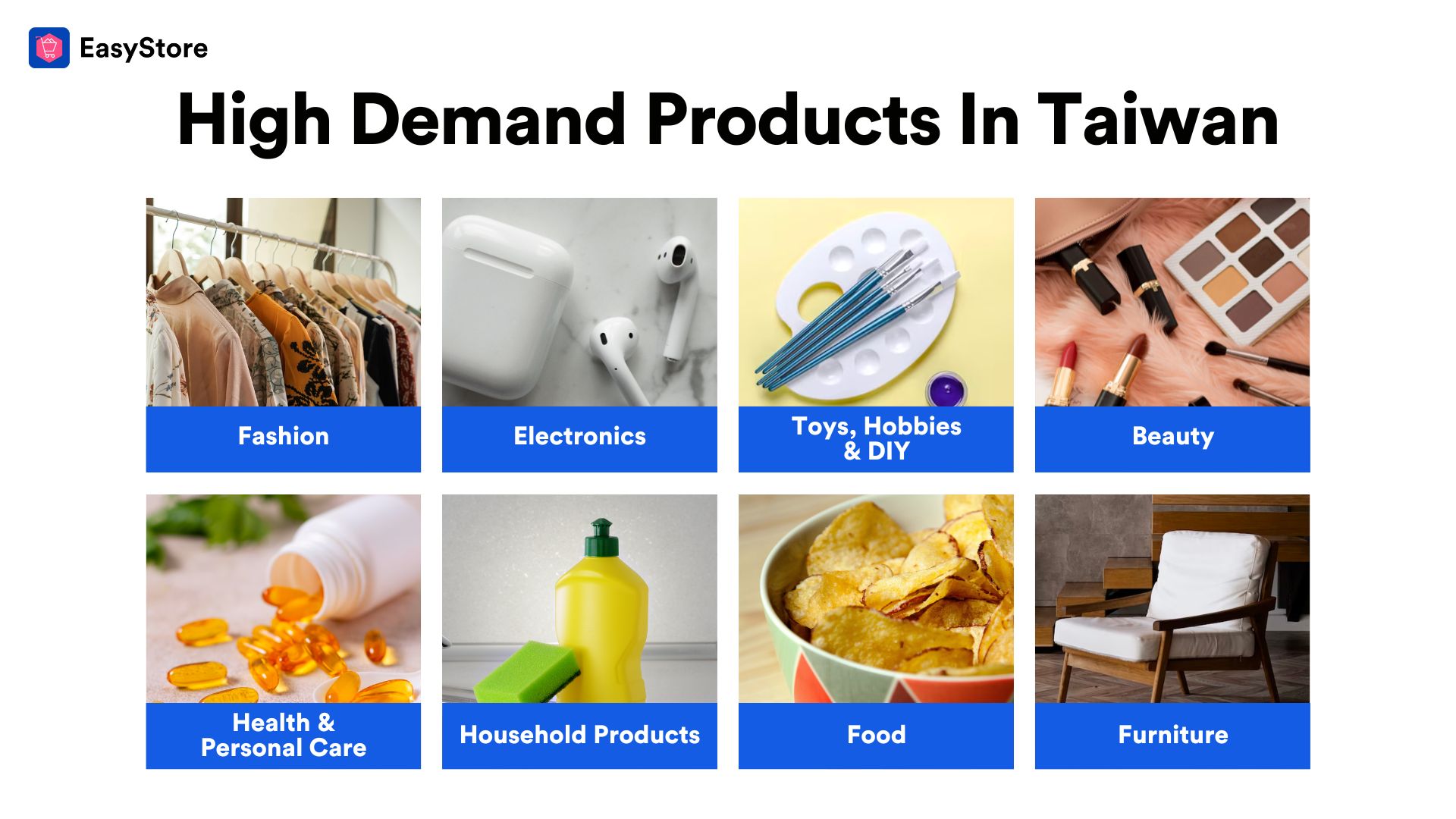 How to Join Malaysia Select?
Step 1: Submit your application at www.malaysiaselect.asia/register
Once your application is approved, get your promotions ready with awesome offers such as crazy deals up to 80% off, bundle promotions, discount vouchers on products or shipping. Make sure it's attention-grabbing for your Taiwanese customers!
Step 2: Design your promotion banner.
Create a captivating promotion banner sized at 800 x 800 pixels that will be displayed on Malaysia Select's homepage, enticing shoppers to click on it.
Step 3: Craft a Promotion link/url.
Choose any link that directs shoppers to your product or collections page on your online store.
Step 4: Customize the promotions.
We've added a new feature to give you a competitive edge in displaying your promotions. Choose up to 3 promotional selections like "Buy 1, Get 1 Free", "Shocking Sales", "Free Shipping" to attract more buyers as long as it's aligned with your offer.
Sneak Peek of Malaysia Select Website
Although the campaign begins on 1st September and lasts until 31st October, we'll give you a sneak peek of the website before the event.
Mobile View:
Desktop View: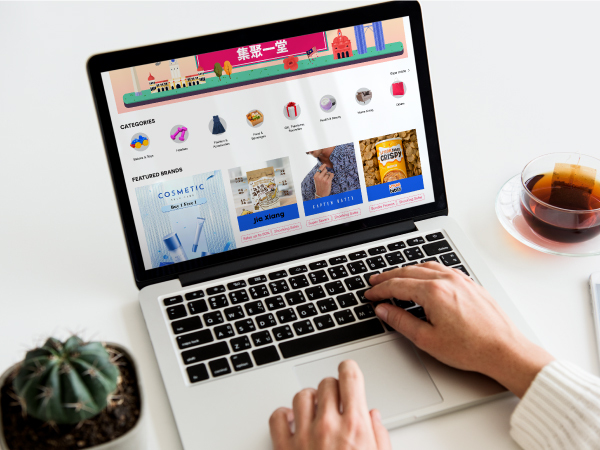 Tips to Create an Irresistible Promotion
Highlight the Benefits: Inform shoppers about the benefits they'll enjoy, such as guaranteed low prices or excellent product quality.
Informative Visuals: Display the promotion and product visuals to catch shoppers' attention, and you may evenshow the product price for added impact.
Attention-Grabbing Design: Make your banner stand out with unique images, bold headlines, and contrasting colors.
Speak Their Language: As a majority of shoppers are Chinese-speaking, consider using Traditional Chinese on your banner to attract more traffic.
Exclusive Guide for EasyStore Users: Creating Your Promotion Link
1. Upload your products that you wish to sell to Taiwan on your EasyStore account.
2. Include dual language or preferably Traditional Chinese in the product description.Hot tip: Utilize a website translator like weglot.com (free plan available).
3. Create a collections page specifically for Taiwan customers with a straightforward and exciting title. Example "Taiwan Exclusives".
4.Create a collections page that houses all promotional products in EasyStore Admin Panel > product > collection.
5. Click on "add collection," add a title image and description for the promotion, and find the collection URL at the bottom of the page.
6. Add promotional items to the created collection.
7. Update both the promotion banner and collections page link on your Malaysia Select account to direct shoppers to the designated page when they click on your promotion banner.
Why wait?
Register now and get your brand featured on Malaysia Select. Don't miss out on this extraordinary opportunity to boost your sales and expand your market reach to Taiwan!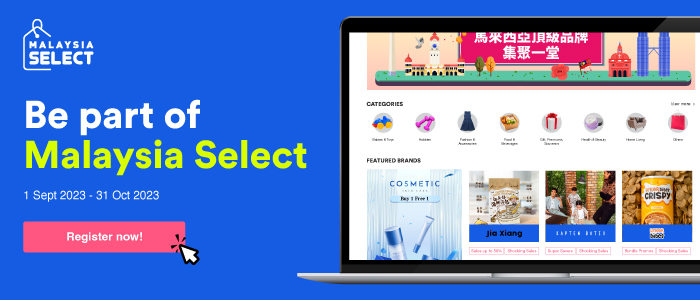 Start selling with EasyStore
Sell and manage your business all in one place
Connect with our team
Let's begin your unified commerce journey. Complete the form to chat, book a meeting, or connect with our team.