How To Integrate TikTok Shop With Your Ecommerce Website?
By Kelie Wong · 15th June, 2023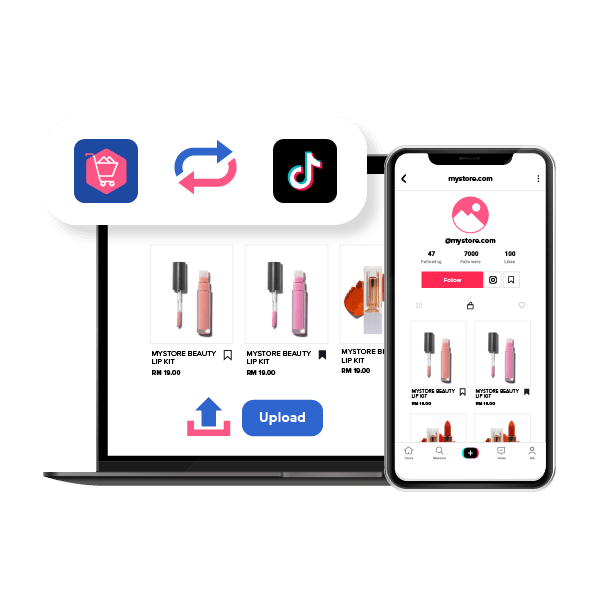 The ever-changing world of e-commerce requires businesses to adapt and leverage new platforms to reach their target audience.
One such platform is TikTok, a popular social media app that has become a powerful tool for brands to connect with customers. TikTok Shop, in particular, allows businesses to showcase and sell products directly within the app.
In this blog post, we will explore the process of integrating TikTok Shop with your e-commerce website and discuss the benefits it can bring to your business.
Step 1: Prepare your E-commerce website
To integrate your TikTok Shop with your own brand website and connect it to TikTok, you need a hosting solution that can integrate with TikTok. EasyStore is a great option for this purpose, offering the following features:
✅ Fully hosted website with a shopping cart feature.
✅ Drag-and-drop builder with over 40 customizable templates.
✅ Centralized order management.
✅ Inventory synchronization and automatic stock count.
✅ Customer database management.
✅ Importing and cloning product listings.
If you're keen to set up your online store with EasyStore, check out this guide here.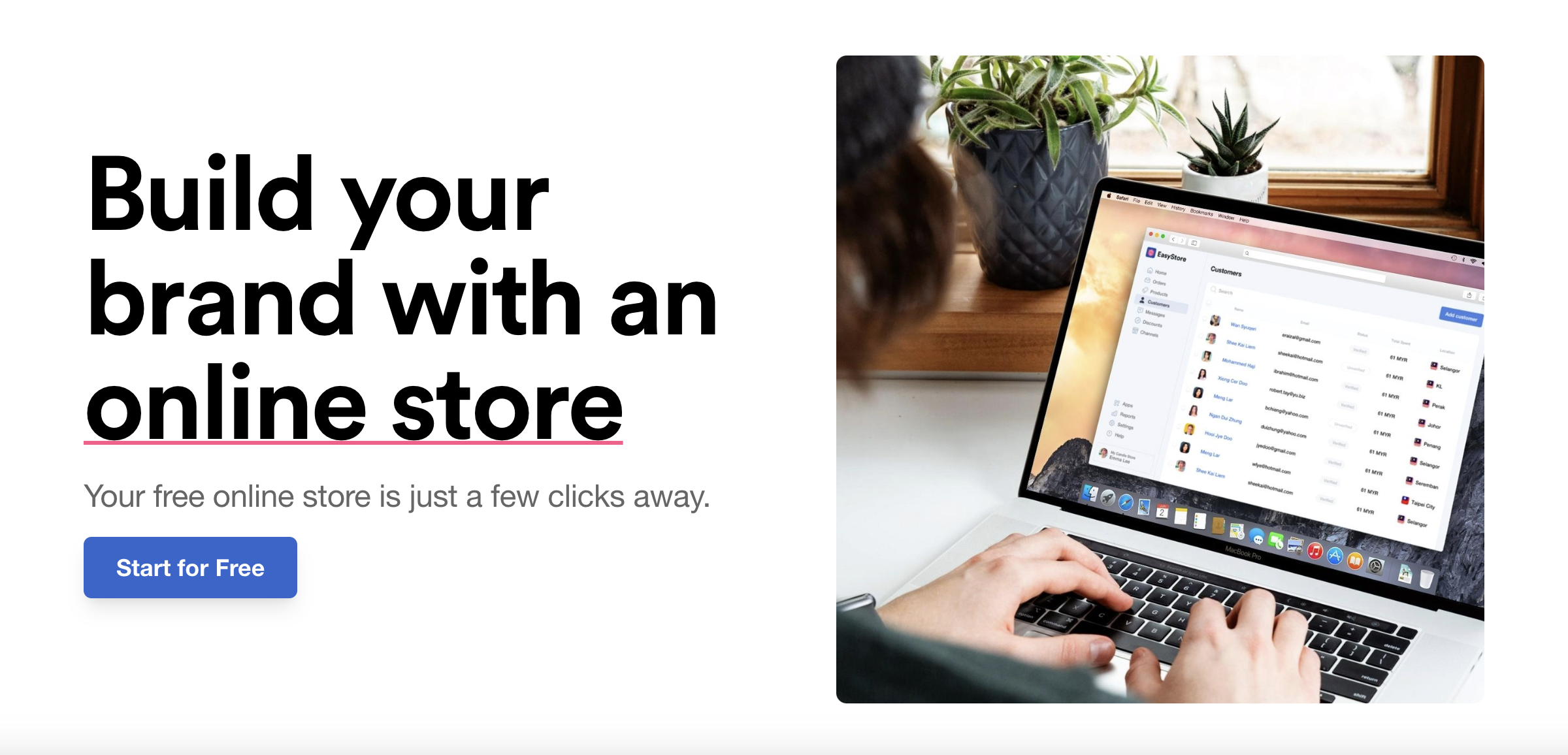 Step 2: Connect your TikTok Seller account
Connecting your TikTok Seller account with EasyStore is a simple process. Just enable the TikTok sales channel and follow the setup guide to authorize your account.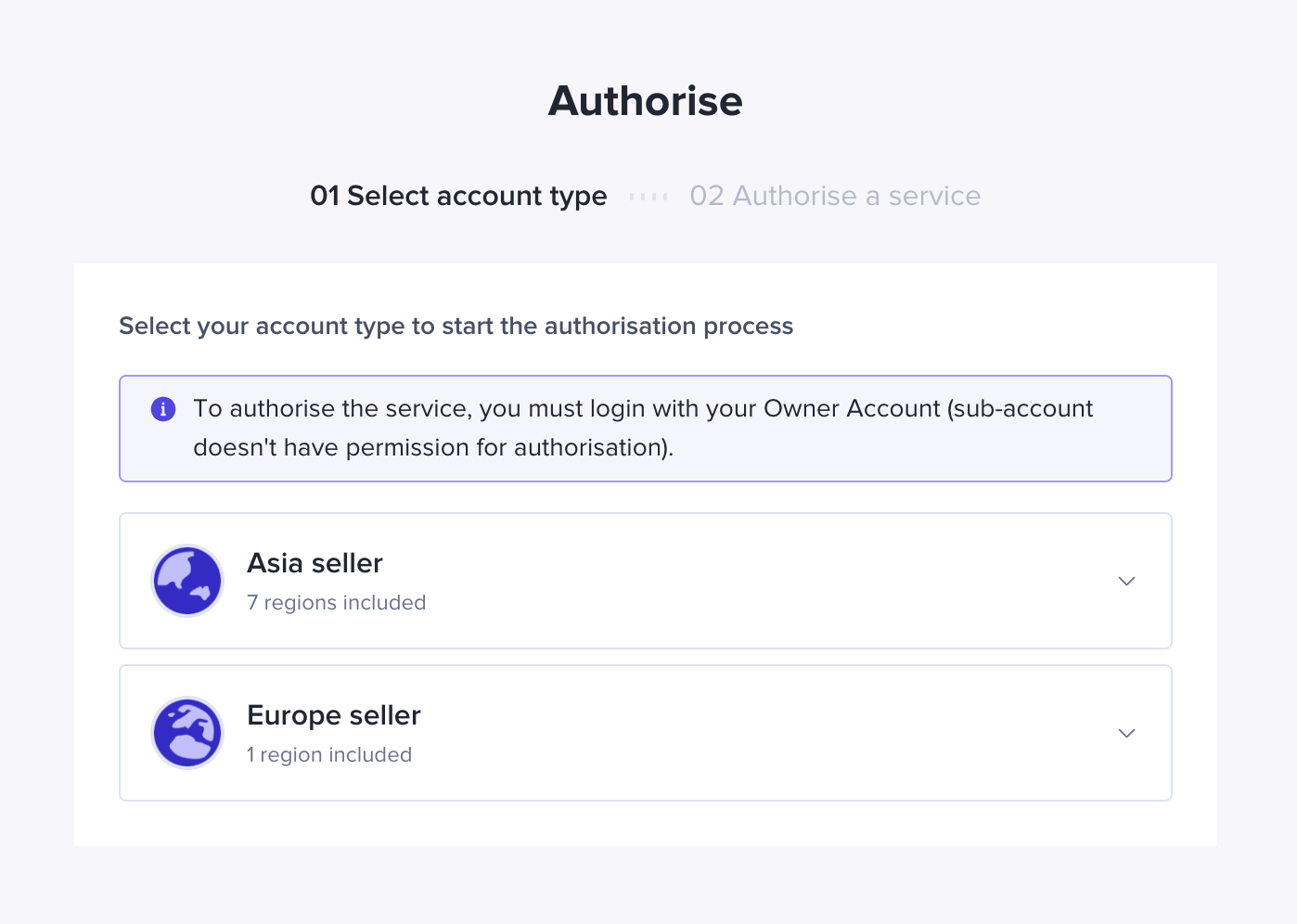 Step 3: Sync products from your website to your TikTok Shop
If you are starting new on TikTok Shop:
You can easily export your website's inventory to your TikTok Shop. This ensures that any purchases made on TikTok will be reflected in your online shop's inventory.
For example, this is how it would appear on EasyStore's Back Office.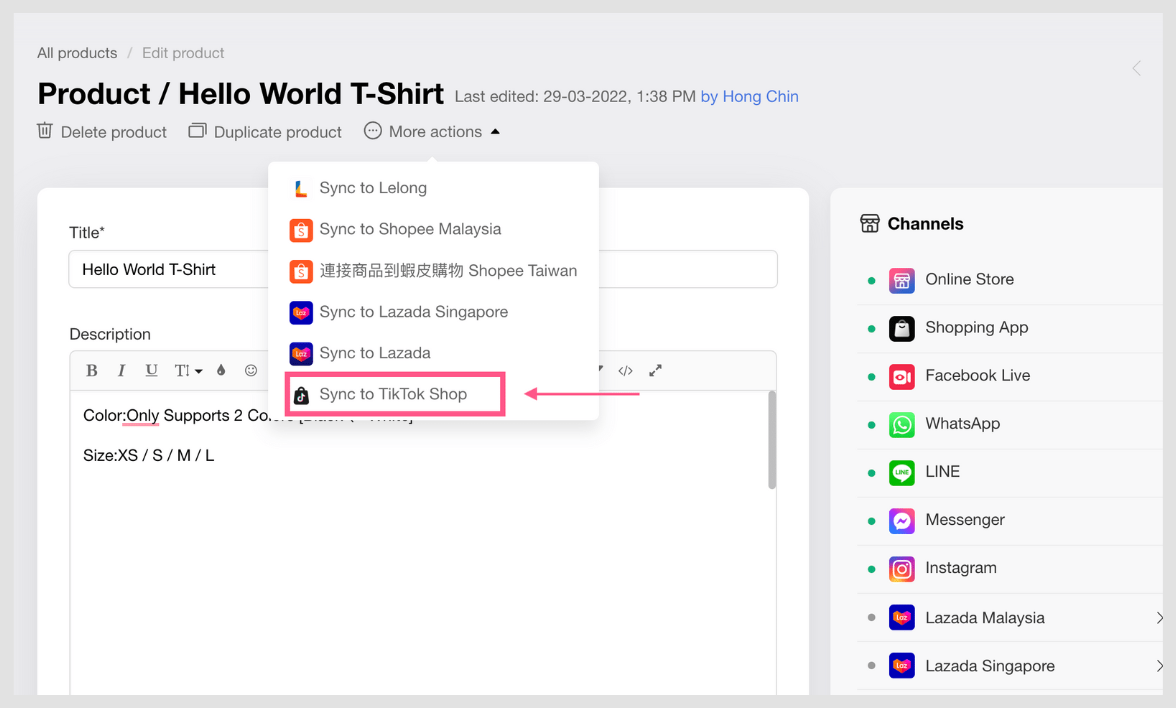 If you already have existing products set up on TikTok Shop:
You can effortlessly import your inventory from TikTok Shop to your online store. This allows you to keep track of which products are set up in the TikTok store directly from your website.
For example, this is how it would appear on EasyStore's Back Office.

Step 4: Set up pixel
Set up a pixel to track the performance of your ads, allowing you to optimize your marketing efforts effectively.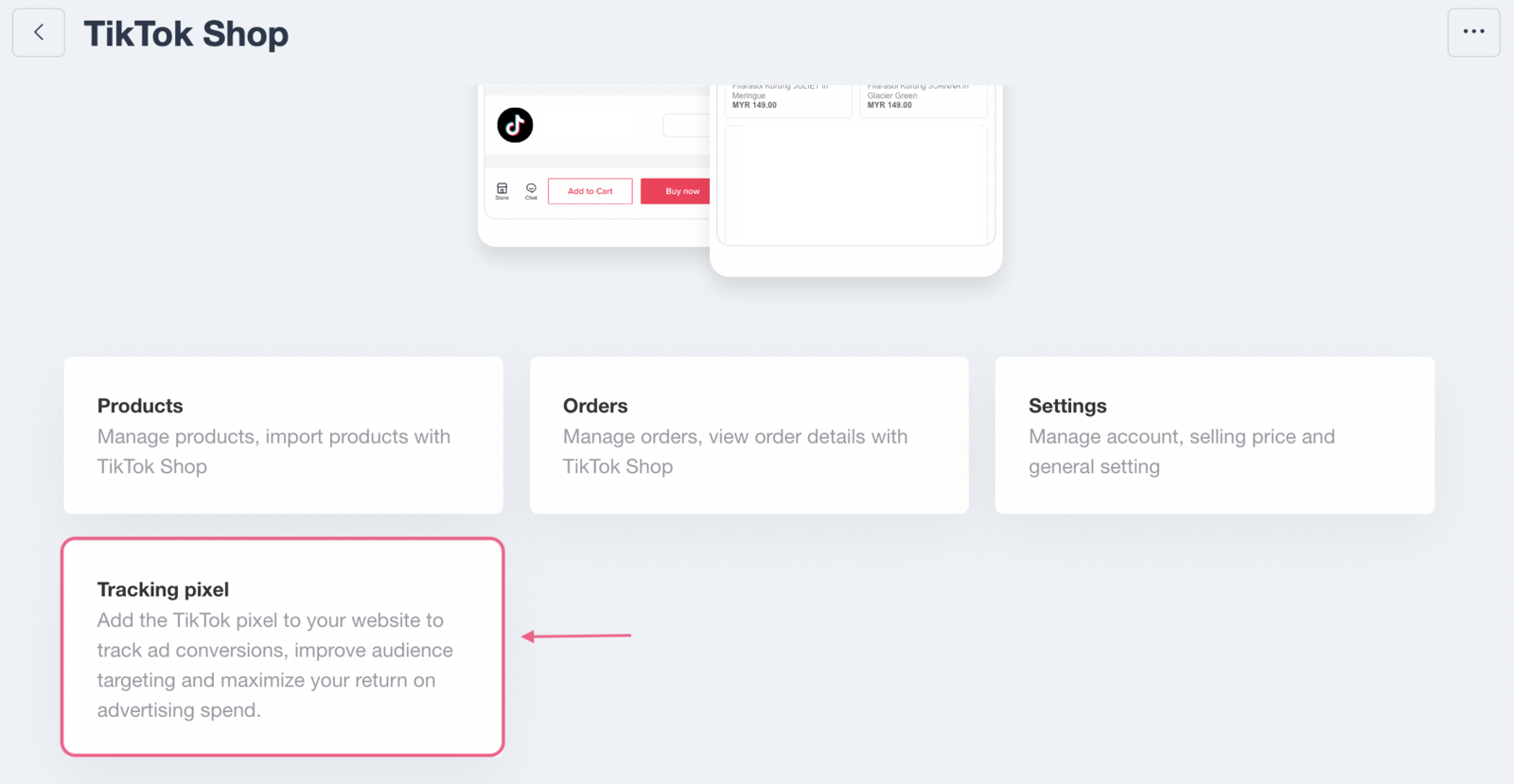 Step 5: Promote your TikTok Shop
Now that your TikTok Shop is integrated with your e-commerce website, it's time to promote it and drive traffic to increase sales.
Utilize TikTok's marketing tools, such as TikTok Ads, to reach a wider audience.
Create engaging and creative TikTok videos that showcase your products and resonate with the TikTok community.
Collaborating with influencers and utilizing popular hashtags can also boost the visibility of your TikTok Shop.
Read about the "5 Must-Knows Before Starting Your TikTok Shop"!
Step 6: Stay updated with TikTok Shop features and trends
TikTok Shop is a dynamic platform, and new features and trends may emerge over time. Stay updated with the latest developments and make adjustments to your TikTok Shop strategy accordingly.
EasyStore keeps an eye on new advertising options, features, and engagement trends to make sure that you can stay ahead of the competition and maximize the potential of TikTok Shop for your e-commerce business.
Managing Your TikTok Shop and Website Orders In One Platform
Tired of constantly switching between TikTok Seller Center and other platforms to check for purchase updates? EasyStore's Unified Back Office can be your solution!
Imagine having a unified platform where you can seamlessly monitor and manage all your sales channels, including TikTok Shop, with just a glance. Effortlessly check stock availability and gain powerful insights into your customers' purchasing behavior, allowing you to make data-driven decisions to drive your business forward.
Learn more about our solutions here.
Start selling with EasyStore
Sell and manage your business all in one place
Connect with our team
Let's begin your unified commerce journey. Complete the form to chat, book a meeting, or connect with our team.