How EasyStore Empowers Entrepreneurs From the B40 and Asnaf Community
By Amirul Mokhtar · 5th August, 2022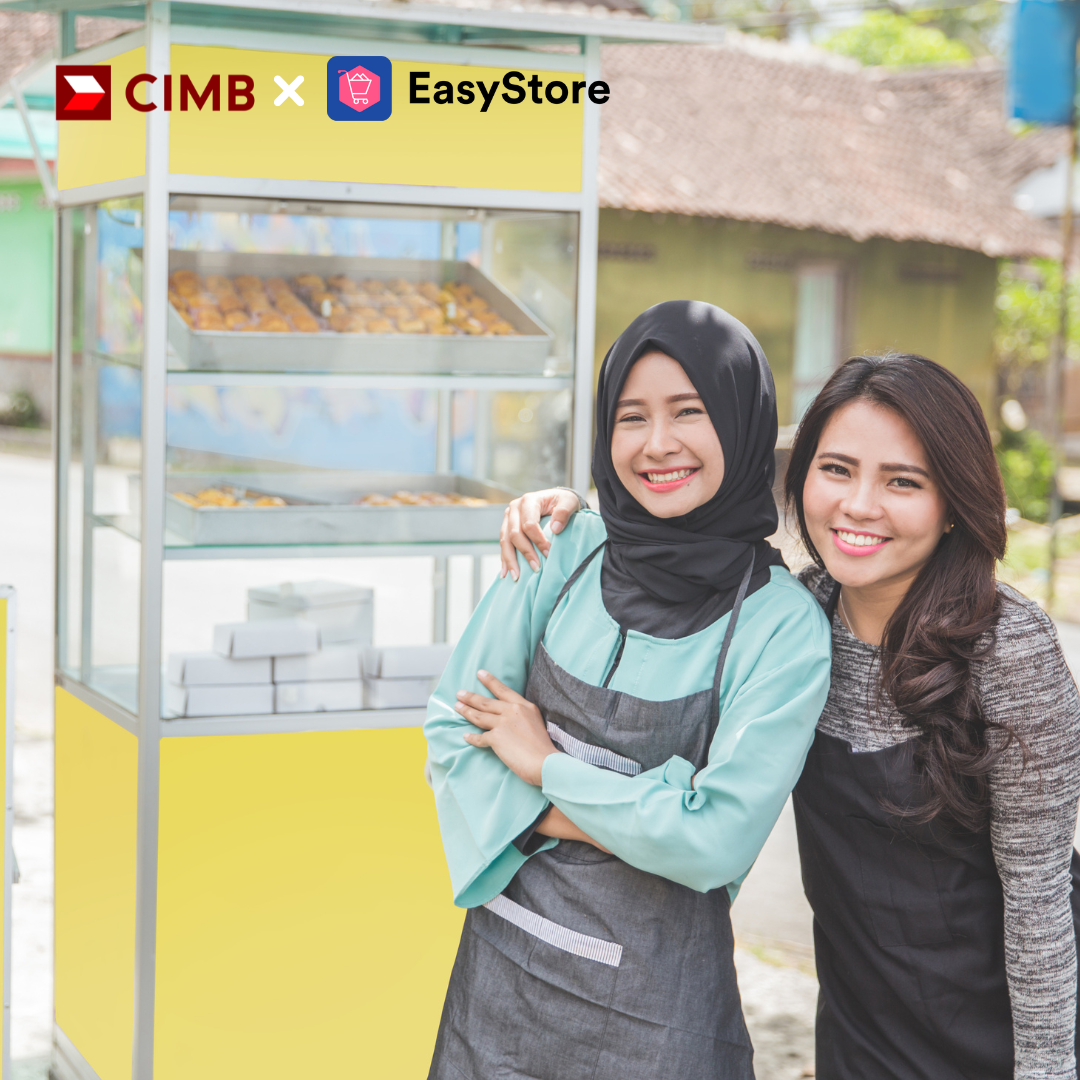 To help the small businesses from the B40 and Asnaf Community, CIMB introduced the MicroBizReady initiative with EasyStore alongside as the ecommerce solutions partner.
The objective of this program is to help these SMEs scale up their business with training in digitalization, business strategy and finance.
Since the launch in 2020, over 200 participants have benefited from this program, comprising of general business owners, women entrepreneurs, Asnaf, and the differently-abled communities.
Next, a new cohort of over 50 entrepreneurs from the Asnaf community will undergo similar training which will provide them with sound business knowledge and a solid grasp of digital tools to power their businesses for growth.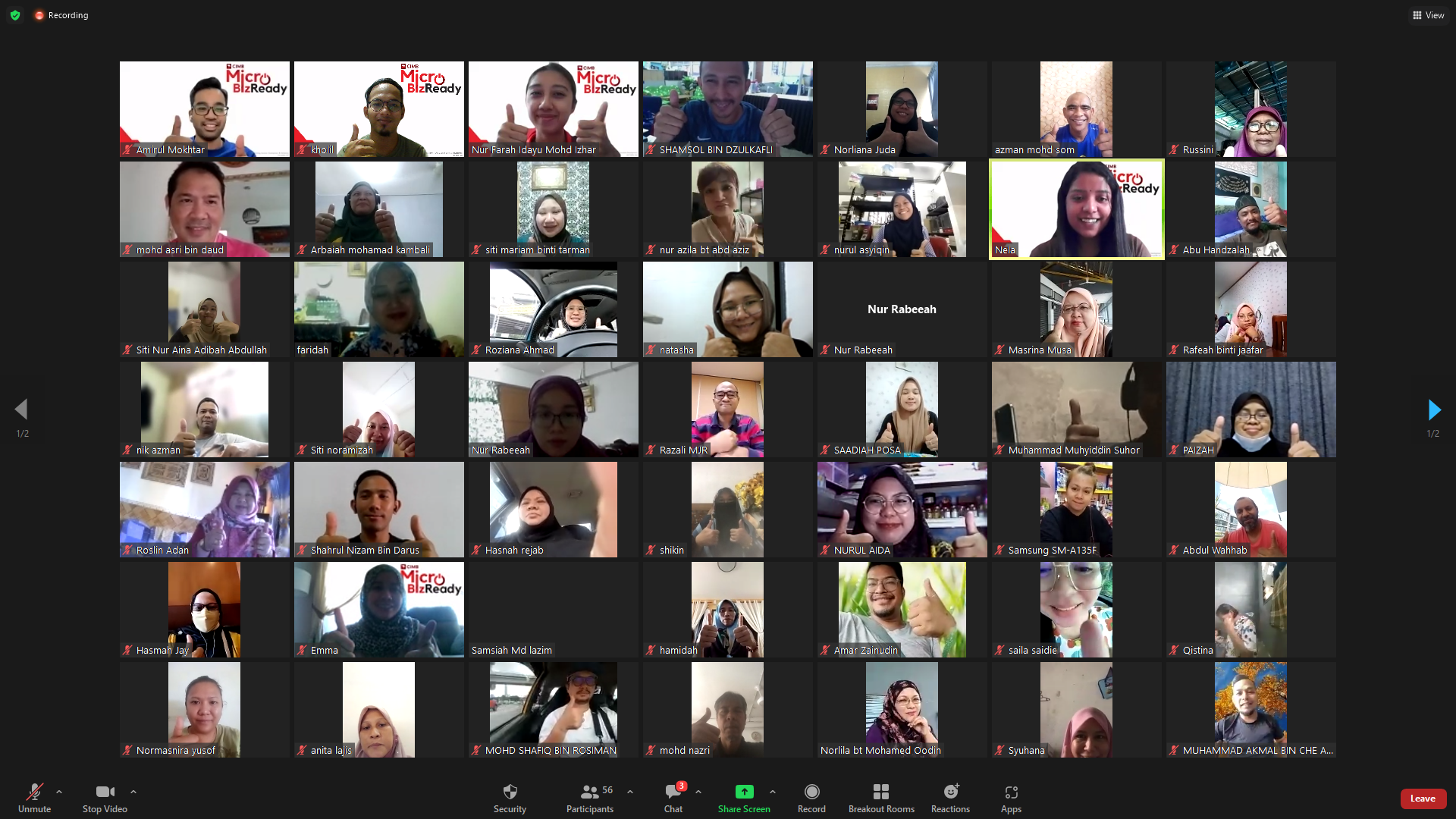 Taking the first step towards digital transformation
When it comes to technology or introducing any new changes to our current way of doing things, there will always be some kind of resistance.
These budding entrepreneurs didn't have a problem getting their businesses up and running. They were just not yet leveraging technology for their business.
That is why in the MicroBizReady program, we start by discussing challenges that these small business owners are already facing and how overcoming them can help them grow their businesses. Getting their business online
Almost all participants in this program don't have an online presence for their business. They either have a small restaurant, or roadside stall, doing direct selling or just selling through word of mouth and referrals.
Study shows, that the top 3 sources of brand & product discovery are online. This includes social media, search engines, and online retail sites.
To thrive in this modern consumer world, businesses must be available via online channels.
Benefits of being online
Expanded reach not limited to shop location
Higher chance of being "found" through multiple online channels
More convenient which leads to a better customer experience
In this program, the participants are equipped with the how-tos and tools to help bring their business online.
They are also able to easily build their own online store by just using their phones.
If I knew it was this easy to build a website for my business, I would've done it a while back. - Hasmah, MicroBizReady Participant
With an online store powered by EasyStore, these business owners are able to expand their business and reach a wider audience.
Capture and process orders more efficiently
Another challenge for these business owners is that they are also spending a majority of their time on manual and repetitive work; going back and forth with customers on WhatsApp, manually checking who has made an order and who has yet to make payment.
This prevents them from doing activities that can help them grow, such as building a presence on social media or expanding to new sales channels.
With their online store, all information about what they sell is available for potential customers to see and they can capture orders 24/7 without needing to go back and forth on WhatsApp.
Customer's order information is also auto-recorded in the order management in their EasyStore for them to check and process the orders.
By incorporating EasyStore into their business operations, they are able to save up more time so that they can focus on growing the business.
Conclusion
Small businesses are the key contributors to the growth of our economy, especially post-pandemic, as the economic recovery gains momentum.
At EasyStore, we are committed to continually empowering and upskilling micro & SMEs by providing them with opportunities to scale their businesses to achieve long-term sustainable growth. Regardless of their current situation.
By working with CIMB and Taylor's University, together we can help more small businesses future-proof their business.
Start selling with EasyStore
Sell and manage your business all in one place
Connect with our team
Let's begin your unified commerce journey. Complete the form to chat, book a meeting, or connect with our team.