Exabytes and EasyStore Boost 5,000 Resilient Indonesian MSMEs
By EasyStore Press · 14th August, 2023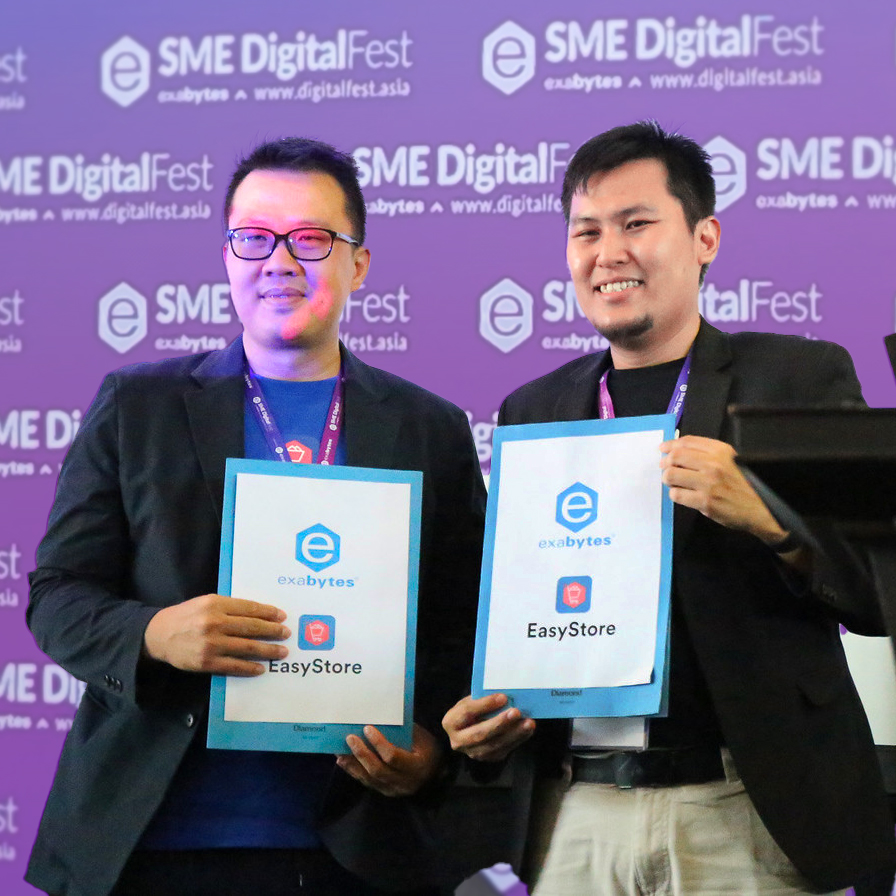 Jakarta, August 2023 - In a landmark partnership to support the digital growth of Indonesian MSMEs, Exabytes Indonesia and EasyStore have signed a Memorandum of Understanding (MoU). The signing ceremony was officially opened by Dr. Sandiaga Salahuddin Uno, the Minister of Tourism & Creative Economy, who expressed high appreciation for the collaboration between Exabytes Indonesia and EasyStore.
Alan Kok, EasyStore's Chief Commercial Officer, and Indra Hartawan, Exabytes Indonesia Country Manager, signed the MoU. Witnessed by Mr. Rulli Nuryanto, S.E, M.Si, the Expert Staff of the Minister of Macroeconomics of the Republic of Indonesia, the collaboration aims to assist MSMEs in managing online and offline sales through a unified platform.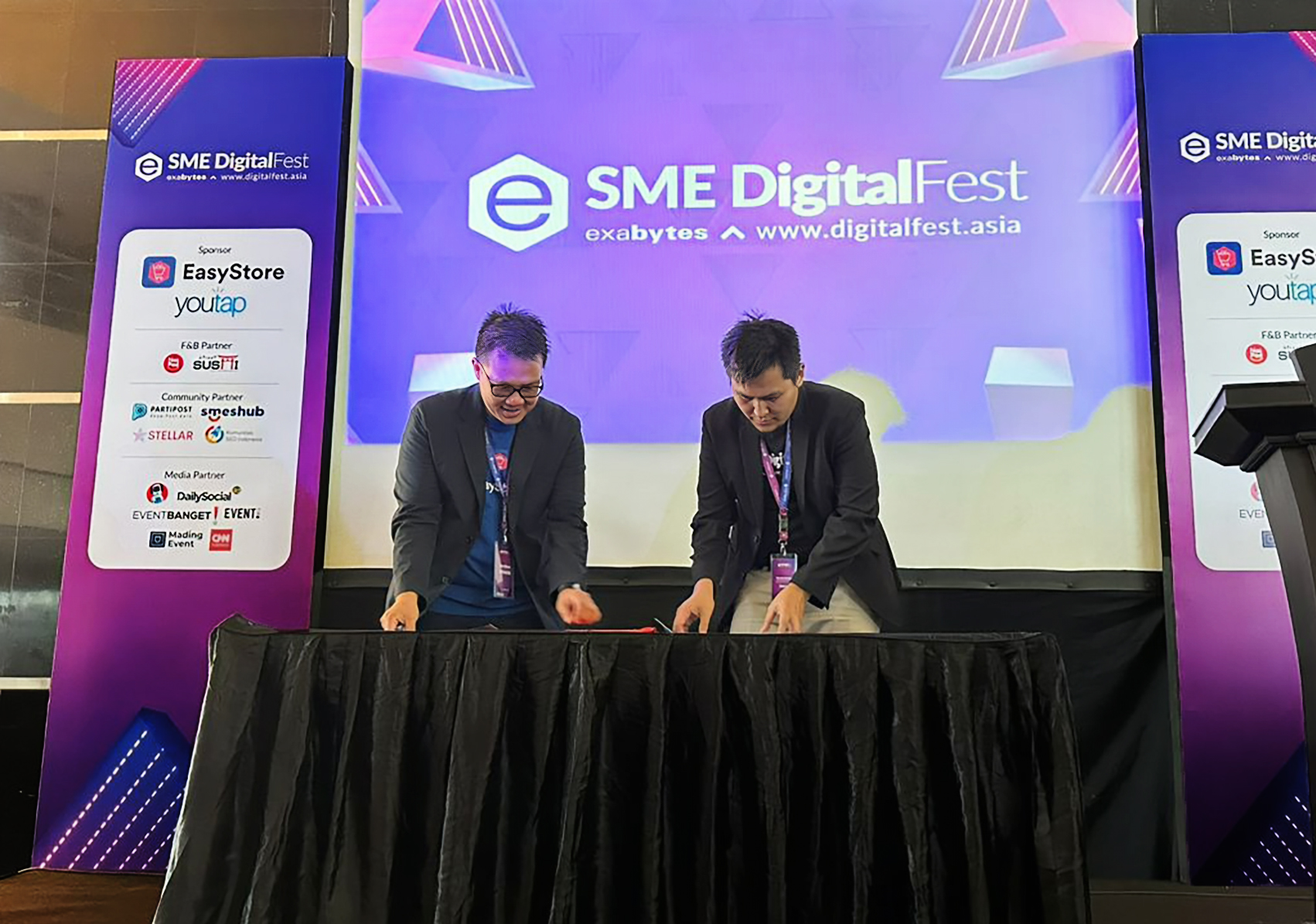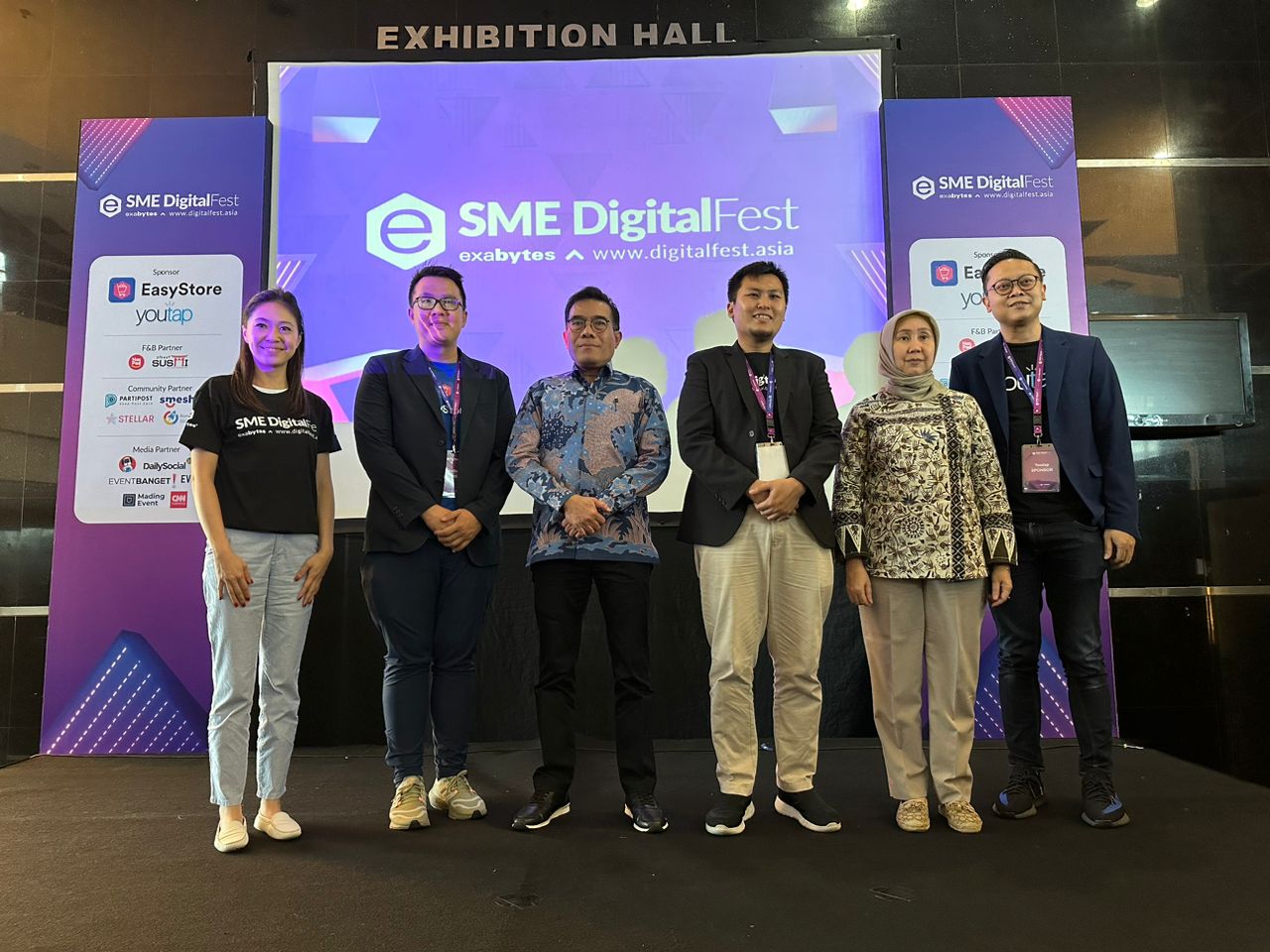 Together, Exabytes Indonesia and EasyStore are committed to strengthening 5,000 more digitally resilient MSMEs by offering an all-in-one unified commerce solution. This innovative approach enables MSMEs to sell across various channels simultaneously, including ecommerce websites, marketplaces, social media, and POS (point-of-sale) for physical shops, bazaars, and more. As the most efficient and economical technology to minimize both software requirements and manual labor, this solution is tailored to suit the needs of the contemporary digital era. Their initiatives also include organizing a coaching clinic series to educate and equip MSMEs with the essential technology, knowledge, and skills.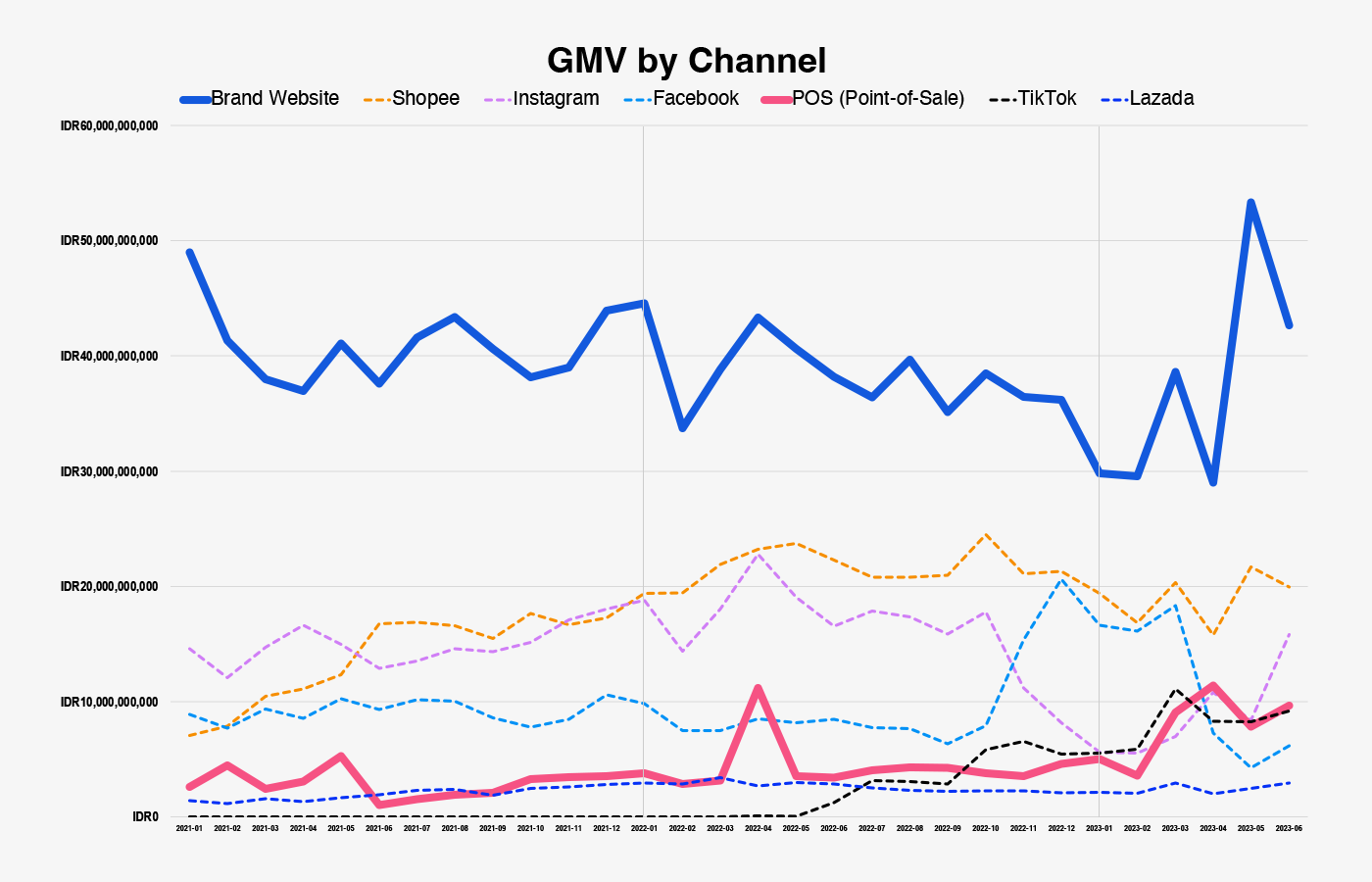 In a recent data analysis, we have observed promising growth trends for EasyStore's merchants' Brand Website and Point-of-Sale (POS) channels, reflecting a steady and healthy increase in Gross Merchandise Value (GMV) starting from early 2023. This consistent growth underscores burgeoning confidence in the digital retail framework and emphasizes EasyStore's pivotal role in bridging both online and offline sales. On the other hand, the GMV across various other e-commerce channels has exhibited more uncertainty, reflecting the dynamic nature of the online marketplace. These trends accentuate the importance of EasyStore's unified platform in assisting MSMEs in navigating the complexities of multi-channel sales, and underline the timeliness and relevance of the collaboration with Exabytes Indonesia.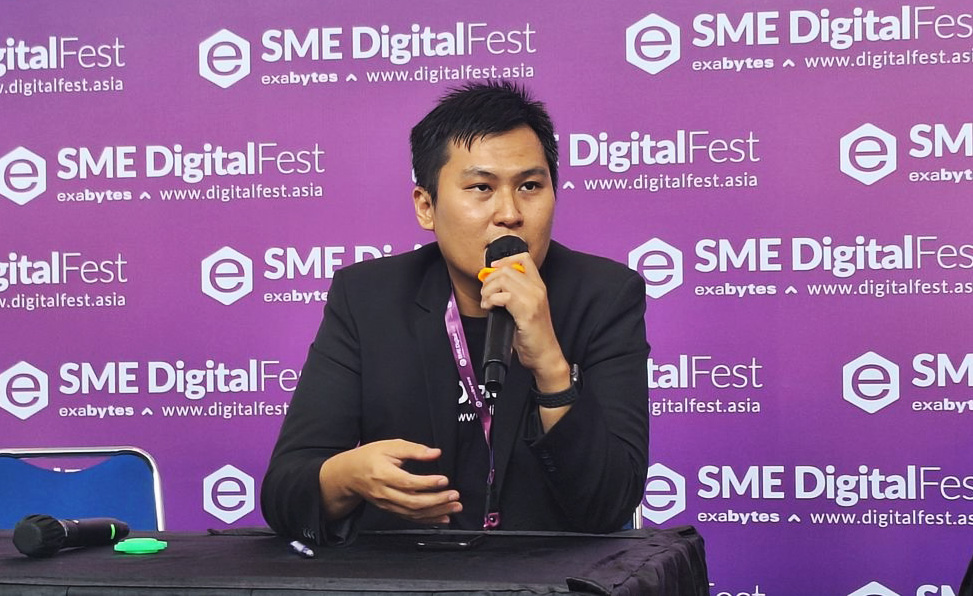 "We are focusing on 5,000 MSMEs that currently operate solely through offline channels, have limited digital insight, or are facing challenges in their digital transformation," said Indra Hartawan, Exabytes Indonesia Country Manager. "We are eager to connect with and uplift 5,000 Indonesian MSMEs, guiding them to a new level of success with EasyStore's intuitive and cutting-edge solution," added Yienyee Soh, EasyStore's Chief Relationship Officer.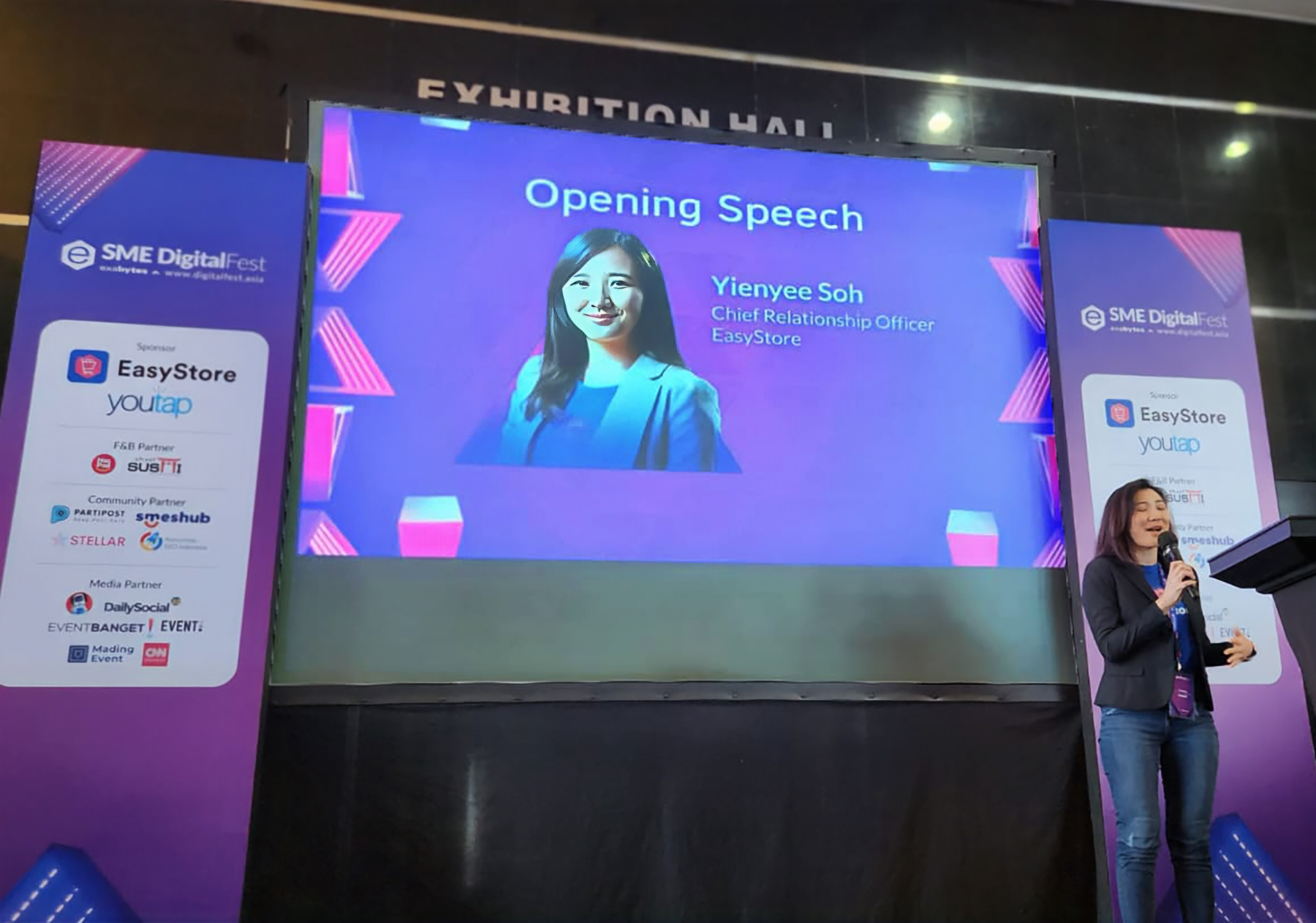 Following the official opening, the "SME DigitalFest 2023" was held on 11 & 12 August 2023 in Jakarta, themed "Building Resilient SMEs in the Digital Age." Unlike previous years, this year's event took the form of conferences and bazaars spread over two days, with participants engaging with 15 quality speakers and shopping at 15 MSME booths. The event also featured remarks from Ir. Dini Hanggandari, M.Si - Director of Metal, Machinery, Electronics, and Transport Equipment Small and Medium Industries at the Directorate General of Small and Medium Industries and Miscellaneous.
The two-day festivity was marked by lively entertainment and insightful talks from prominent business figures such as Nino Fernandez and Jehian Panangian Sijabat. This successful gathering reflects the concerted efforts of Exabytes Indonesia and EasyStore to advance the digital economy of Indonesia.
Start selling with EasyStore
Sell and manage your business all in one place
Connect with our team
Let's begin your unified commerce journey. Complete the form to chat, book a meeting, or connect with our team.