EasyStore Partners With Delyva to Streamline Delivery Process for SMEs
By Amirul Mokhtar · 15th August, 2022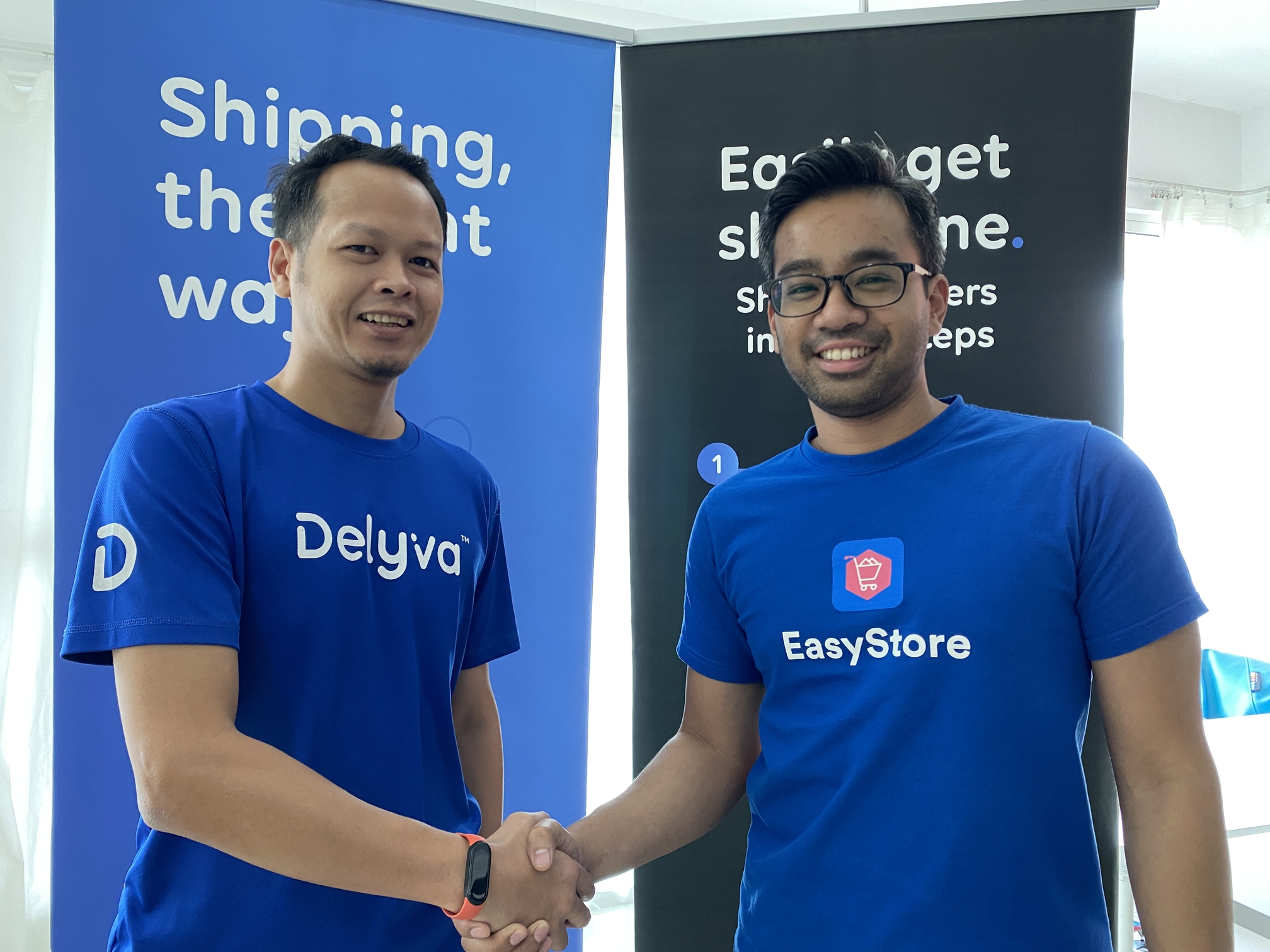 Delyva, a one-stop delivery solutions provider, is now available to use with EasyStore.
This allows businesses to easily display delivery rates at website checkout and process orders for delivery without having to log into separate systems.
In addition, businesses can access over 20 delivery services such as J&T, Pos Laju, Lalamove, GrabExpress, Bungkusit and more, with just a few clicks.
"We see many merchants who are still doing things manually, like going back and forth with customers via WhatsApp. This takes up a lot of their time and prevents them from doing activities that can grow their business. Together with EasyStore, we can help make their business more efficient." said Hanif Wahid, CEO of Delyva.
Bringing businesses online
To thrive in this modern consumer world, businesses must be available via online channels.
It is a normal thing now for consumers to discover products via social media and search on Google for information.
With EasyStore, SMEs are able to build their online store, without worrying about the technical stuff. (Learn how to create your own online store)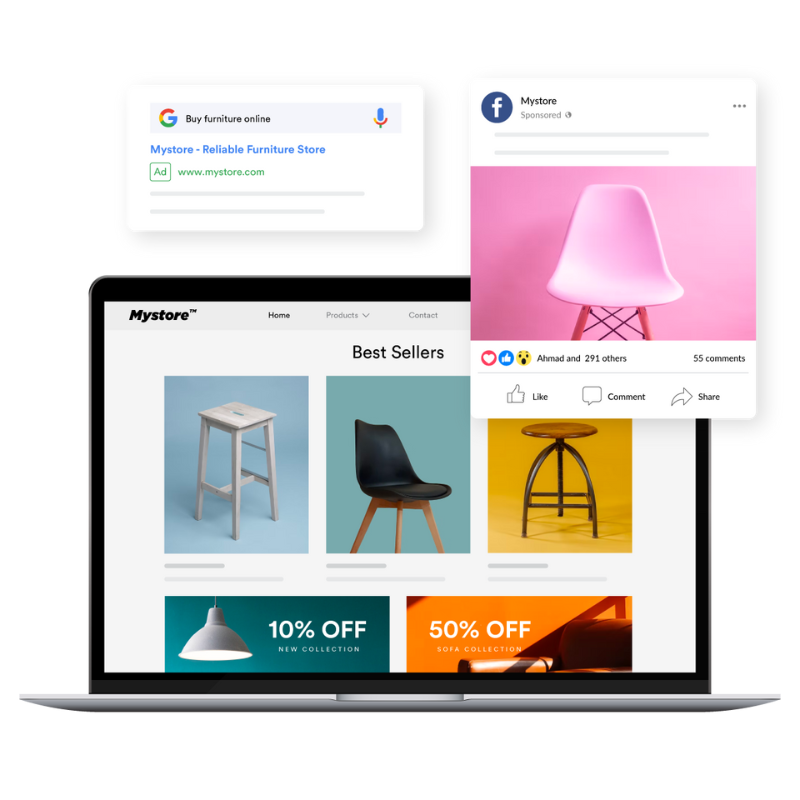 Having an online store expands reach outside of their business location, higher chance of being "found" online via search engine, and more convenient for customers.
Automating from order to doorstep
An online store can help capture orders without having an actual person attend to the customer. This means merchants can capture orders 24/7.
Orders are recorded in the order management feature in EasyStore, with all the order details provided by the customer during checkout.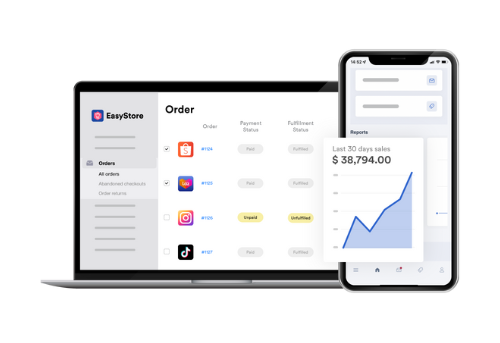 With Delyva integration, merchants can process for delivery and print airway bill without having to leave their EasyStore admin panel.
20+ Delivery providers
Delyva offers access to over 20 delivery service providers through its platform. The EasyStore x Delyva integration lets merchants to display shipping rates from multiple delivery services to their customers during checkout.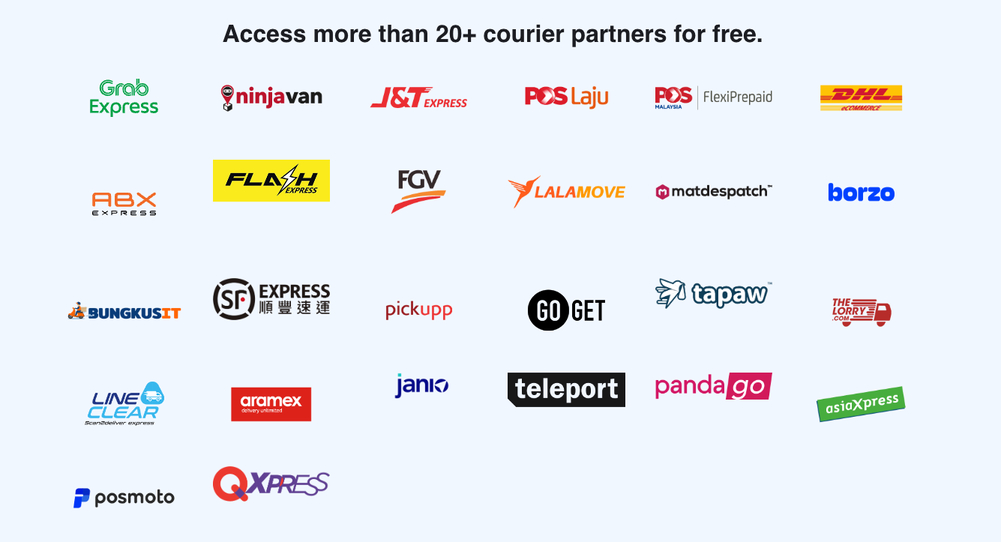 Customers can see delivery rates by service provider and customer delivery location without having to set complex shipping rules.
Customers will also get notified automatically on delivery progress and can track rider location.
Moving forward
The commerce landscape has quickly adapted to new customer requirements. Post-pandemic, modern consumers value convenience and speed even more.
EasyStore, together with Delyva as the expert in quick-commerce delivery and post-purchase experience, we are able to provide the necessary tools needed for Malaysian MSMEs to cater for modern consumers.
Start selling with EasyStore
Sell and manage your business all in one place
Connect with our team
Let's begin your unified commerce journey. Complete the form to chat, book a meeting, or connect with our team.