EasyStore Latest Updates: September 2022
By Mei Xin · 2nd October, 2022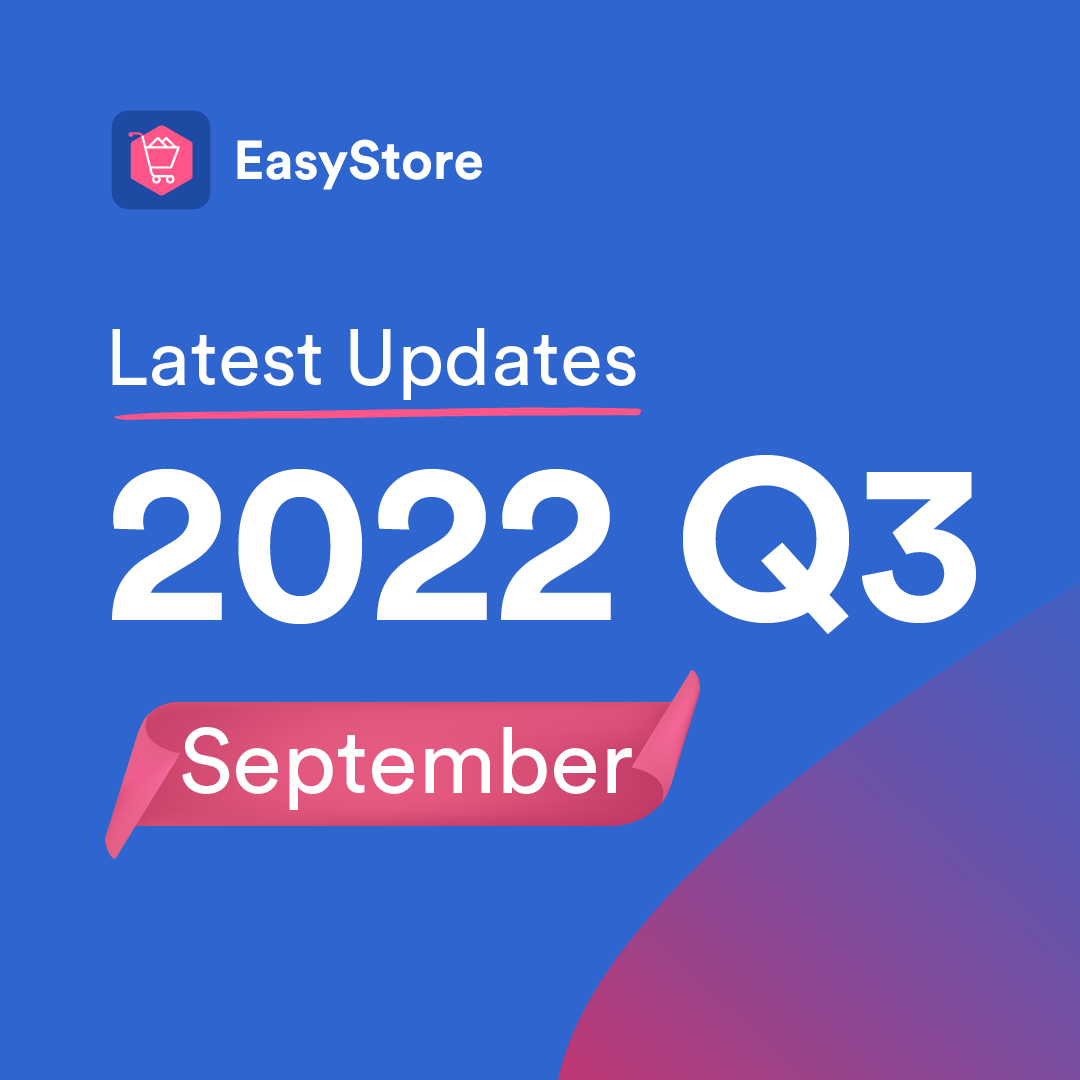 Counting down the last 3 months to the end of this fruitful 2022, let's keep up with the customer expectations in the rise of ecommerce.
Our mission at EasyStore is to help your business stay at the cutting edge of ecommerce. That's why we frequently update our feature and integration to give you the latest tools in running your business online effectively.
So, here are some of our favourite enhancements from September.
New logistics integration - Pos Malaysia
Do you want to ship where your customers are?
Pos Laju delivers superior convenience and accessibility to connect all of Malaysia and beyond, with the most extensive delivery network coverage that reaches virtually every geographic area in Malaysia and a presence in over 1,000 strategic places across the country.
By using EasyStore, you can easily display delivery rates at website checkout and process orders for delivery without having to log into separate systems.
Why wait? Expand your domestic market with Pos Malaysia.
New channel to sell - Zalora
Is it effective to have all of your eggs (goods) in one basket (marketplace)? It's exciting to announce that Zalora is now available in EasyStore.
Zalora is giving a good time to the sellers, selling in the Southeast Asian market. In 2018, Zalora observed the highest number on mobile engagements, grabbing 38% of mobile online buyers.
With EasyStore, you are able to manage and fulfill your orders from multiple sales channels in one place and also integrate your inventory in our dashboard to avoid overselling.
You snooze, you lose! Start expanding to Zalora today. https://www.easystore.co/en-my/apps/zalora-malaysia
Speedy checkout with POS system
We are aware that a growing number of online sellers would prefer to expand their reach by selling offline at physical stores, bazaars and pop-up shops.
Therefore, we are adding more useful tools to help sellers drive more sales and speed up the checkout process during peak hours.
1. Serve multiple customers with multiple carts
For a small retail team or serving a high volume of customers, you are probably feeling dizzy when serving a few customers at the same time during peak hours.
So, wouldn't it be great if you are able to save carts to speed up your store's checkout? Let's say the customer you're checking out forgets their wallet or needs to go grab another item. Rather than wait for them to come back and keep the line held up, you can just save their cart in the records, and check out the next person in line.
With this, your store staff is able to serve multiple customers at once and keep track of the items they're interested in without relying on memory. That makes for a smoother and more efficient checkout experience for both store staff and shoppers.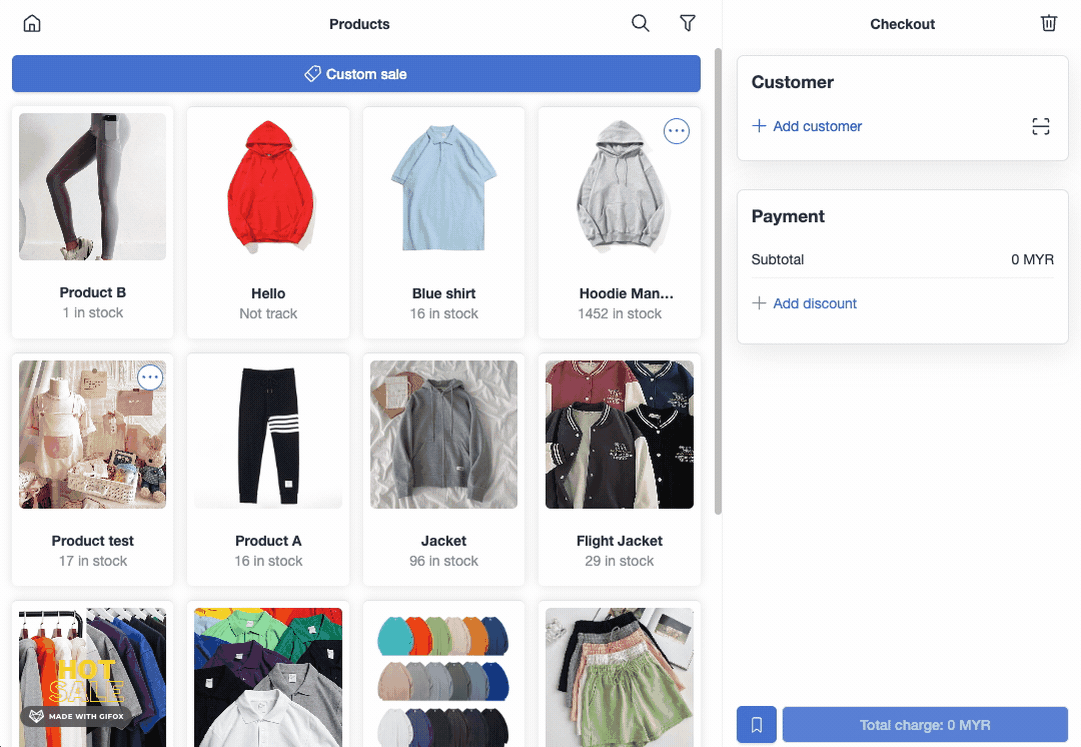 2. Identify your customers in seconds
Collecting customer data is an essential part of meeting consumer expectations in regard to personalized communications and suggestions.
Roughly 63% of customers say that they expect personalization from the companies they work with when it comes to marketing and product suggestions, order confirmations, and any sort of communication between themselves and your business.
EasyStore now allows sellers to scan the customer's barcode in seconds to quickly identify the customer. This makes you collect customer information and collect points for the customers for future rewards.
Announce new products or offer with in-app notifications
The best way to announce a product launch and promotion are to communicate in a contextual way, with the right message, at the right time, and on the right platform.
Not sure how? We've got you covered.
Our broadcast center can now allow sellers to broadcast messages to customers via Shopping App. This makes effectively communicates the value of your product and gets customers excited to try it – it's all about building anticipation.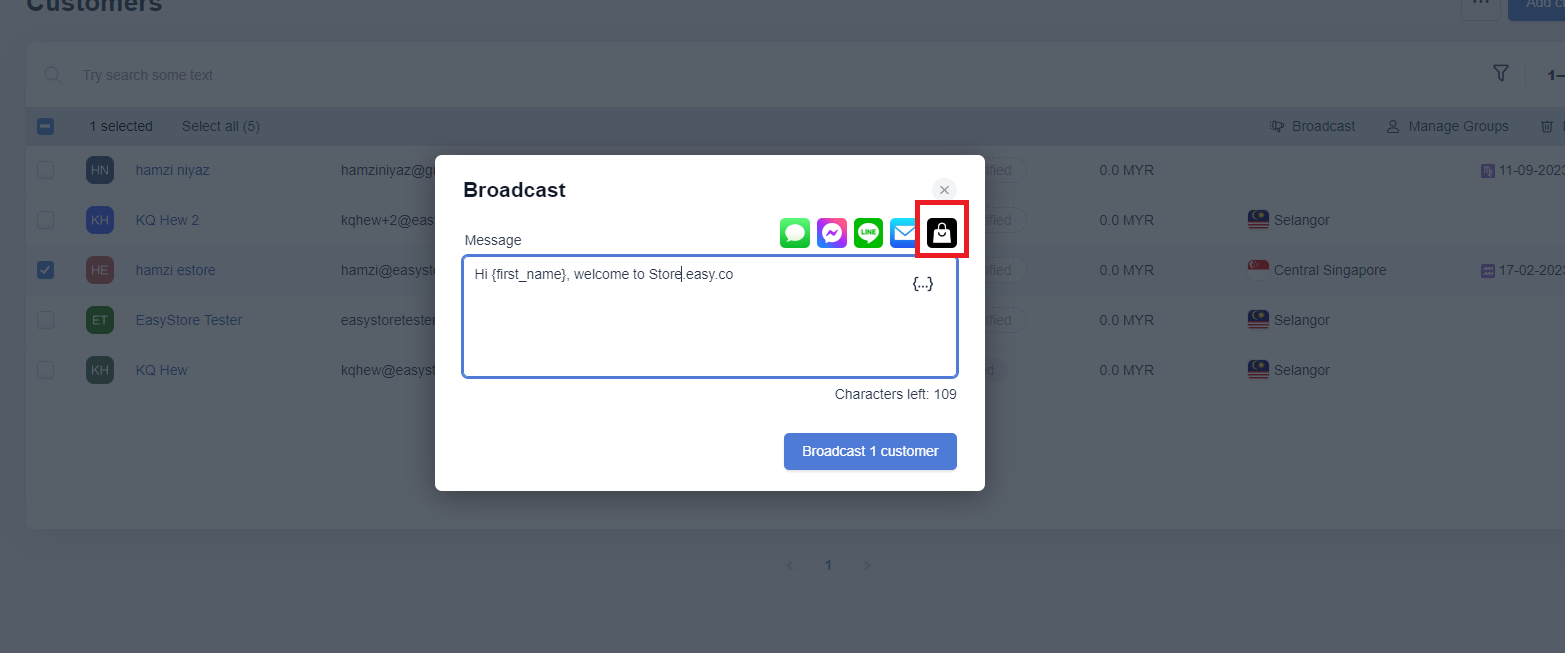 Make pickup planning more predictable with pickup date filter
Pickup is a flexible and convenient option for your local customers, especially if you're selling food, florists, grocery and etc online. Enabling customers to select the date and time when they want to pick up their order can improve customer experience where they won't have to wait for you when arriving at the pickup location.
However, most scheduled pickup orders are placed many days in advance to make time for the preparation. However, this will also raise a problem where sellers often overlooked the pickup date because the order was placed a few days ago.
With the latest enhancement, you get to filter your orders by pickup date to avoid missing a pickup customer.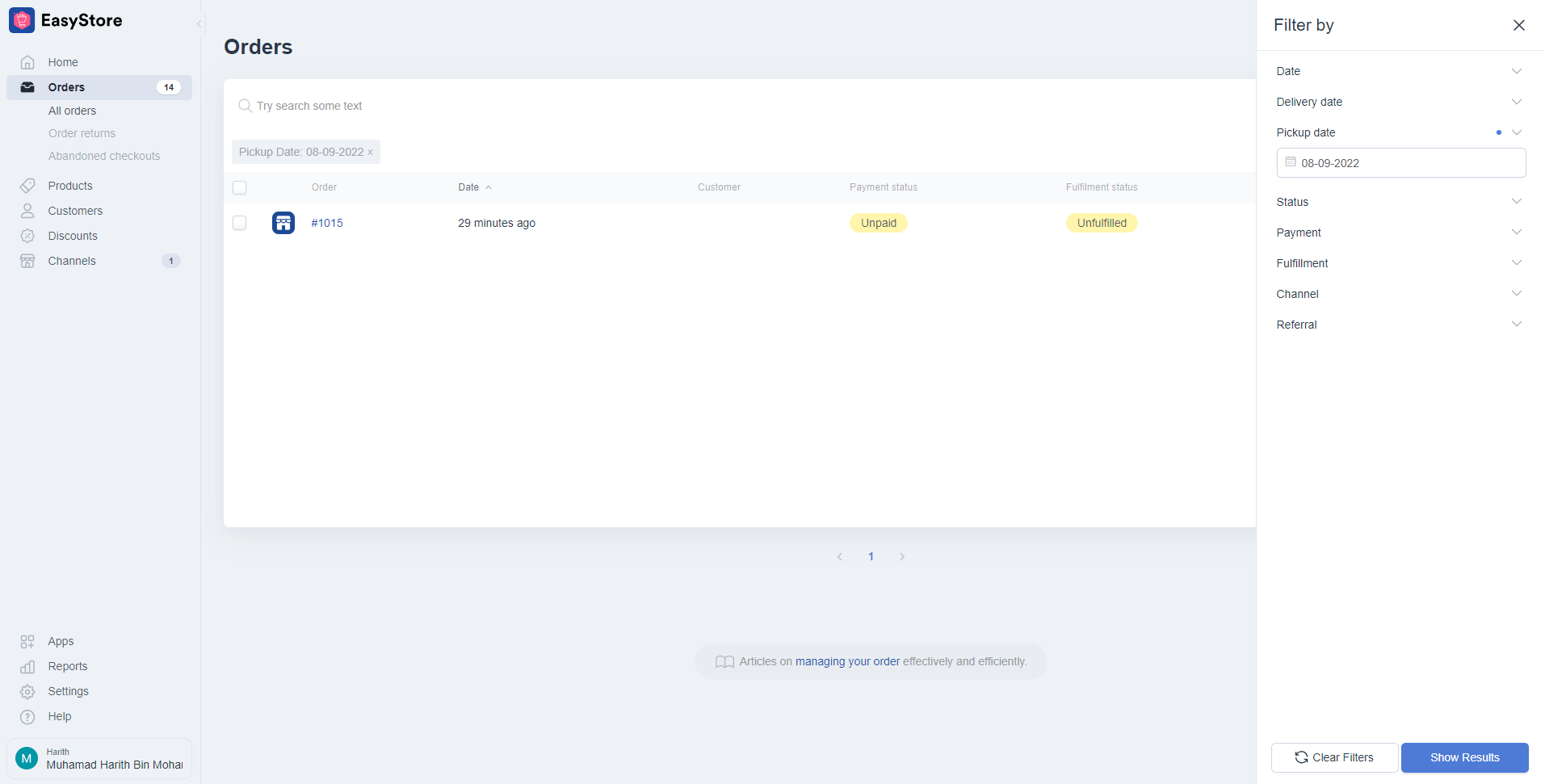 And, other enhancements…
The fulfillment for TikTok Shop can now support dropoff, pickup and shipped by seller options.

Immediately print the packing slip and air waybill after fulfillment.
We hope you enjoy the latest updates from EasyStore. We're excited to keep growing with you and we look forward to sharing more with you soon! Stay tuned!
Start selling with EasyStore
Sell and manage your business all in one place
Connect with our team
Let's begin your unified commerce journey. Complete the form to chat, book a meeting, or connect with our team.