How This Baju Melayu Brand Grew To 6-Figure Monthly Sales
By Amirul Mokhtar · 31st October, 2022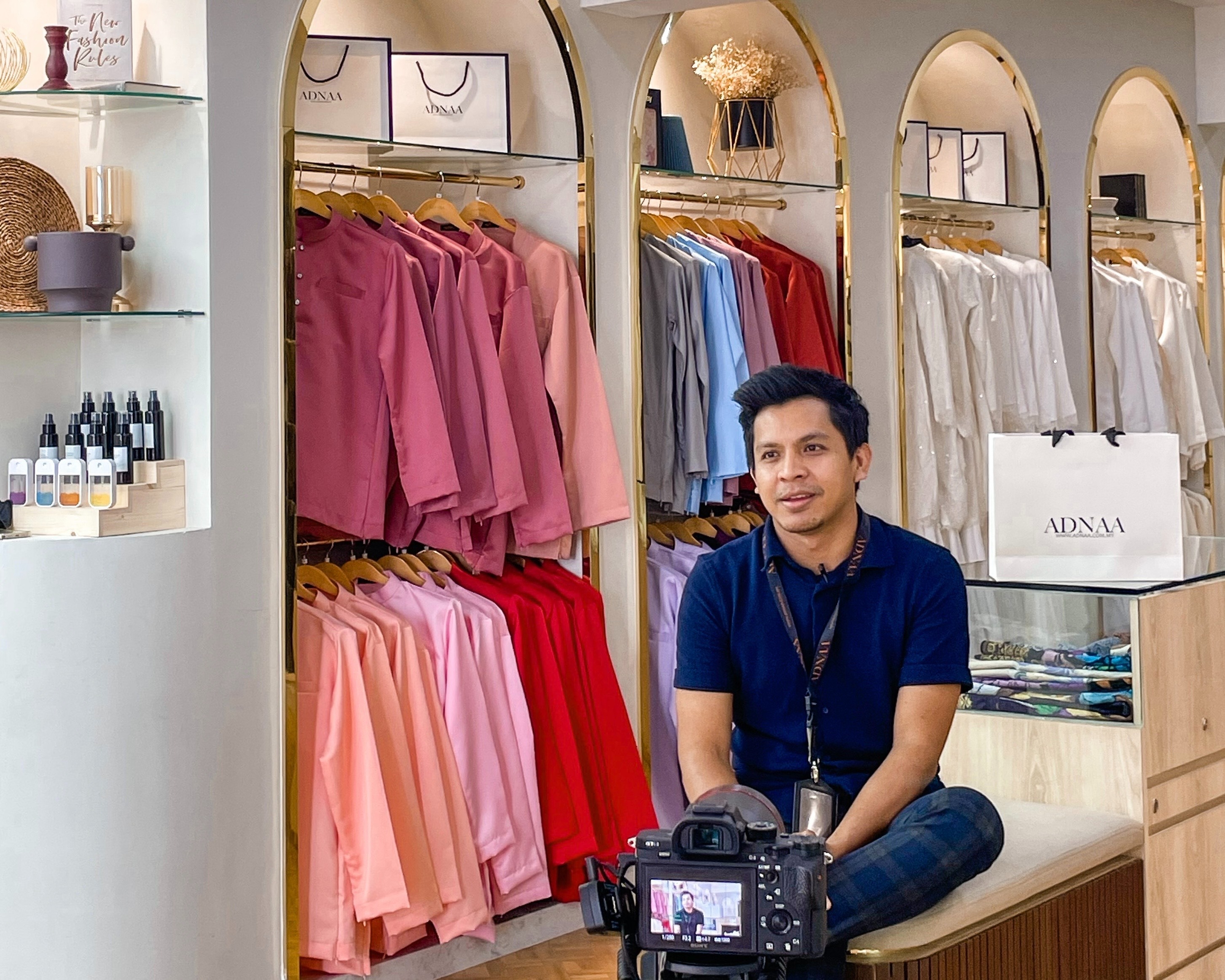 ADNAA is a local clothing brand specializing in traditional wear, mainly Baju Melayu and will also be expanding into women's and kid's traditional wear.
Founded in 2016, they now have physical shops in Kuala Lumpur and Terengganu.
Getting sales was not easy as their shop location is not in high traffic commercial centers or shopping malls.
So they rely on generating awareness via Facebook and Instagram ads.
But this created new challenges which prevented them from growing.
Challenges
After running ad campaigns, they started getting a lot of messages on Instagram and WhatsApp. It can even get up to 300 messages per day.
Processed orders manually
Their staff would spend most of their time just going back and fourth messaging with potential customers. Most of the time they end up not buying.
The order process through messaging was also very messy. With all the messages, they had difficulty going back and finding who wants to order and who has paid or not paid.
This resulted in missed or wrong orders and having to double check bank transfer payments which took even more time. Time spent on this prevented them from doing activities to grow their revenue.
Not able to handle multiple platforms
Also, to capture different audiences, they started selling on multiple platforms such as Instagram, Facebook, Shopee and their physical stores.
But this required additional employees to handle uploading their product list to different platforms and managing the orders coming in from those platforms.
Inventory issues
It also created inventory issues as they had to keep track of the stock count across multiple selling channels.
They had to add another process to make sure inventory is always updated across multiple sales channels and this required additional resources.
This bottleneck in their sales process and operations prevented them from scaling up their business no matter how much they increase on marketing spend.
The Solution
Finding a solution to these challenges was what enabled them to grow to 6-figure monthly sales.
More efficient order process
First was to streamline the order capturing process so that they can cater for more inquiries and close more leads.
For this they launched their own brand ecommerce website using EasyStore.
With their ad campaigns, they drove traffic to the website where potential customers can browse through their catalog which reduced the number of inquiries coming through WhatsApp and Instagram.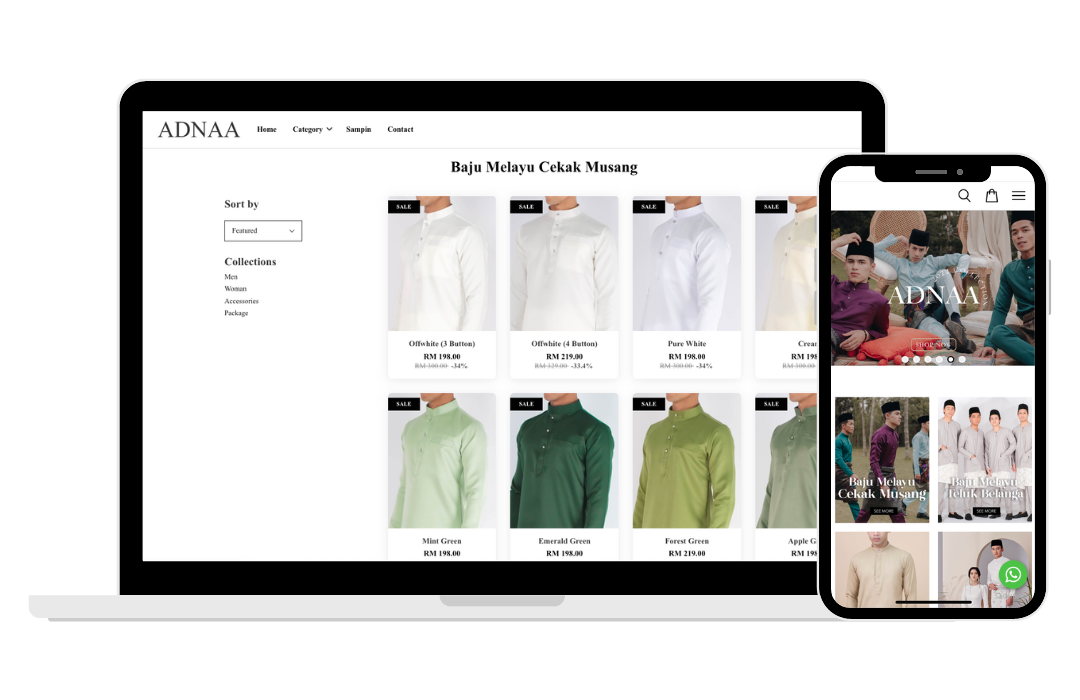 Payment can be made directly via the website and they do not need to verify payments as that is done automatically by the payment gateway.
Orders are automatically recorded in a central order management in EasyStore which speeds up their order processing.
Unified back office management
By using EasyStore, they were also able to manage multiple sales channels through a single unified system.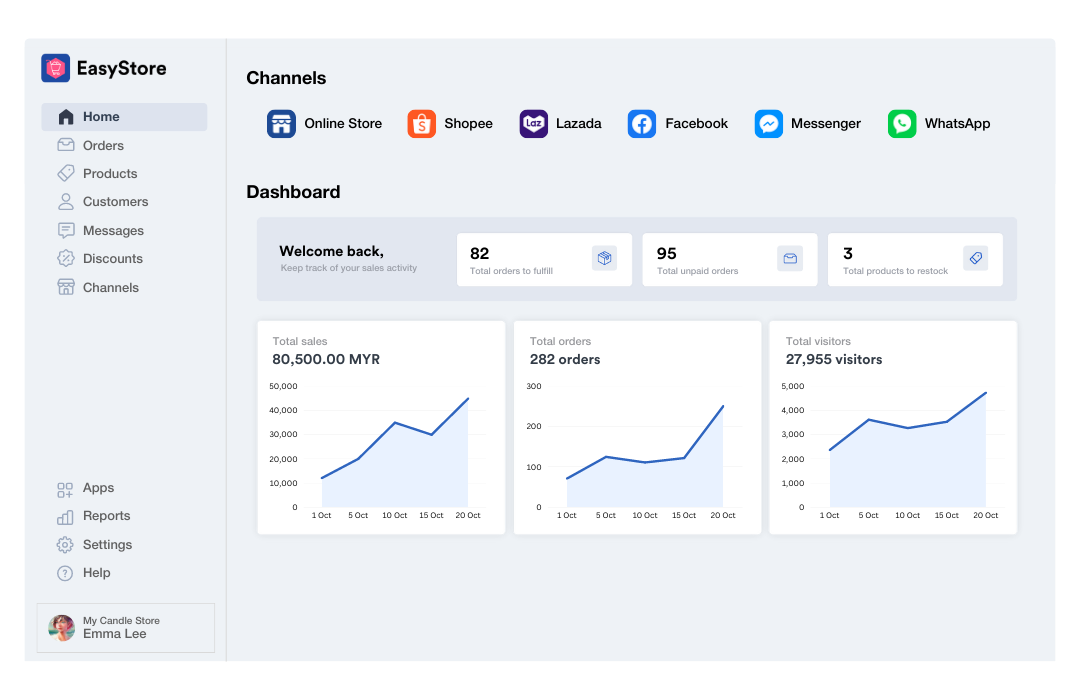 Orders made from emarketplace, Instagram shop, in-store and more all are recorded automatically in a single order management system.
They could also manage product listing and inventory without logging in to the different platforms.
The Results
✅ 180% increase in revenue
✅ Reduced errors in operations
✅ Increased customer loyalty
By making their order process and operations more efficient using EasyStore, they were able to remove the bottleneck and scale up their business to 6-figure monthly sales.
Not only that, but they were able to provide a better shopping experience to their customers which resulted in more loyal customers.
For example, customers discover them online, they can book a fitting session at their retail store and make the purchase.
After the first purchase, the customers can repurchase the products anytime via their online sales channels.
"It is important for us to track all the data in one system, and EasyStore does it for us. We are able to provide a more personalized experience to customers regardless they make the purchase in-store or online." - Azlan Adas, General Manager of ADNAA
Overall, ADNAA has reached a new level of success after using EasyStore when it comes to multi-channel selling, data collection, inventory management which resulted in a boost in their revenue up to 180% within a short period.
Want to grow your business like ADNAA? Start implementing EasyStore today!
Start selling with EasyStore
Sell and manage your business all in one place