25 Free Tools to Help Kick Start Your New Online Business
By Amirul Mokhtar · 3rd May, 2016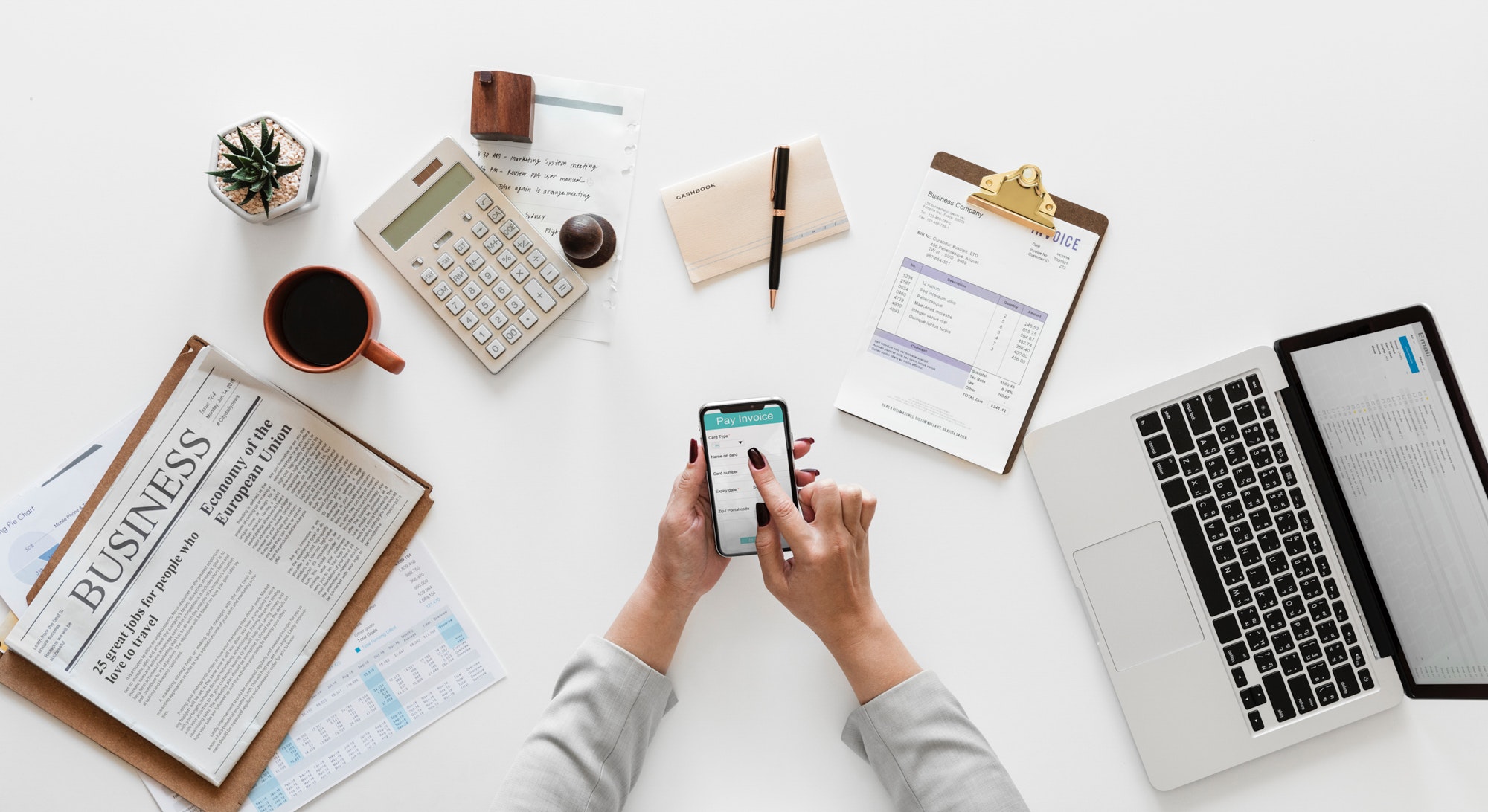 You have an idea (or at least a thought) for your new online business. That's a huge step, but thinking of the concept is the simple part. The process of getting your online business off the ground is hard work, and you will need all the help you can get. To help you, we compiled a list of 25 easy-to-use tools to get your online business up and running.
1. Business Name
Finding the right business name is essential. People will remember your business by its name, so make sure you take time to think about it.
NameBounce Business Name Generator – NameBounce is an easy-to-use business name generator. After you enter your keywords, it will show you business name ideas that already have the matching domain name available.
Business Name Generator - Generate professional, cool, or hip business names around your keywords.
Domain Name Availability Checker - Once you have chosen the perfect business name, you'll need to see if a domain name is available. You can check domain availability using the two business name generators above, or you can check for availability using Exabytes.
Slogan Generators - Make your business even more memorable with catchy slogans.
slogangenerator.co/make-a-slogan
2. Logo
Hipster Logo Generator - The name says it all. If your business is hip, current, and stylish, then you'll want to look into this logo generator.
Logaster - This is a logo creation wizard where you can craft a unique logo. It's free to use the wizard to design your logo and download a low-resolution of it. However, you will need to pay to download a high-resolution logo.
3. Productivity
When you're first starting your business, you will probably need time to get it up and running. Here are some tools to help manage your tasks.
Trello - Create a to-do list, organize your work, and track progress easily with Trello boards. You can even add team members and assign them with tasks.
Google Drive - A file storage and synchronization service by Google. It allows you to store files in the cloud, share files, and edit documents. You can access your data from any device, so you don't have to carry your pen drive or hard disk around
Dropbox - Similar to Google Drive, Dropbox keeps your data safe, synced, and easy to share. You will never lose a file again. Dropbox has a very user-friendly interface, and it makes sharing files easy. You can also integrate Dropbox with many popular apps.
Evernote - Other than a pen and a notebook, you will probably need a more digital way of writing down ideas or notes. That is where Evernote comes in. You can save notes, photos, articles, and more. You can also sync to other devices, so you will always have access.
4. Social Media
You worked way too hard to come up with the perfect business name, and just claiming a domain name is not enough. You'll also need to claim your social media profiles.
Facebook - Create a Facebook page for your business. Almost everyone is on Facebook, and most likely, your target audience is on Facebook too. Having a Facebook page allows you to reach out to them.
Instagram - Connect with your audience through visuals. Instagram is a great platform to build your brand.
Twitter - You can use Twitter to see what your target audience is discussing. Twitter is all about trends, so it is a great way to stay up-to-date with your audience.
LinkedIn - A great platform to build your network, or even find customers if you work in the B2B space.
5. Design
If you are part of a one- or two-person team, you will need to be a jack of all trades, which means you do everything yourself. You might even become a makeshift designer. If you're like me and have absolutely no design skills, then these tools will help.
PowerPoint - PowerPoint has come a long way and is now more than just a presentation tool. You can crop, brighten, sharpen, and even remove the background from your photos. The best part is that you probably already have it on your computer and are very familiar with how it works.
Design Wizard- It's simply perfect for social media marketers, party planners, and business owners. Standout features of the tool include a custom color palette, free font library and resize feature. Right now, there are over 1 million images in the library and tens of thousands of high-quality videos.
Freebbble - At Freebbble, you can find 1000+ design freebies, including icons, logos, vectors, and even stock photos.
Stock photos – By using the sites below, you can get royalty-free, high-resolution, stock images for your business.
Icons - Make your content more visually appealing with icons
6. Communication
Communication is essential when doing business. You will need to communicate with your team members, your suppliers, your partners, and your customers. Here are several tools that make communication easier:
Skype - This is a great communication tool for small businesses. You can create special groups for your team, have a video conference, or even provide customer service.
Gmail - You will need email for many things. You can create a free email account using Gmail. Google also provides a variety of business tools for small businesses, so it's great to have a Gmail account ready. You will also be using emails a lot to communicate with potential partners or clients.
7. Bonus Tools
EasyStore provides integration with many more tools to help you run and grow your online business. Click here to see the apps available in EasyStore. Try them out for free!
{% sign_up_form_2 %}
Start selling with EasyStore
Sell and manage your business all in one place