Tips to Reach More Customers with Facebook and Instagram in 2022
By Mei Xin · 22nd September, 2021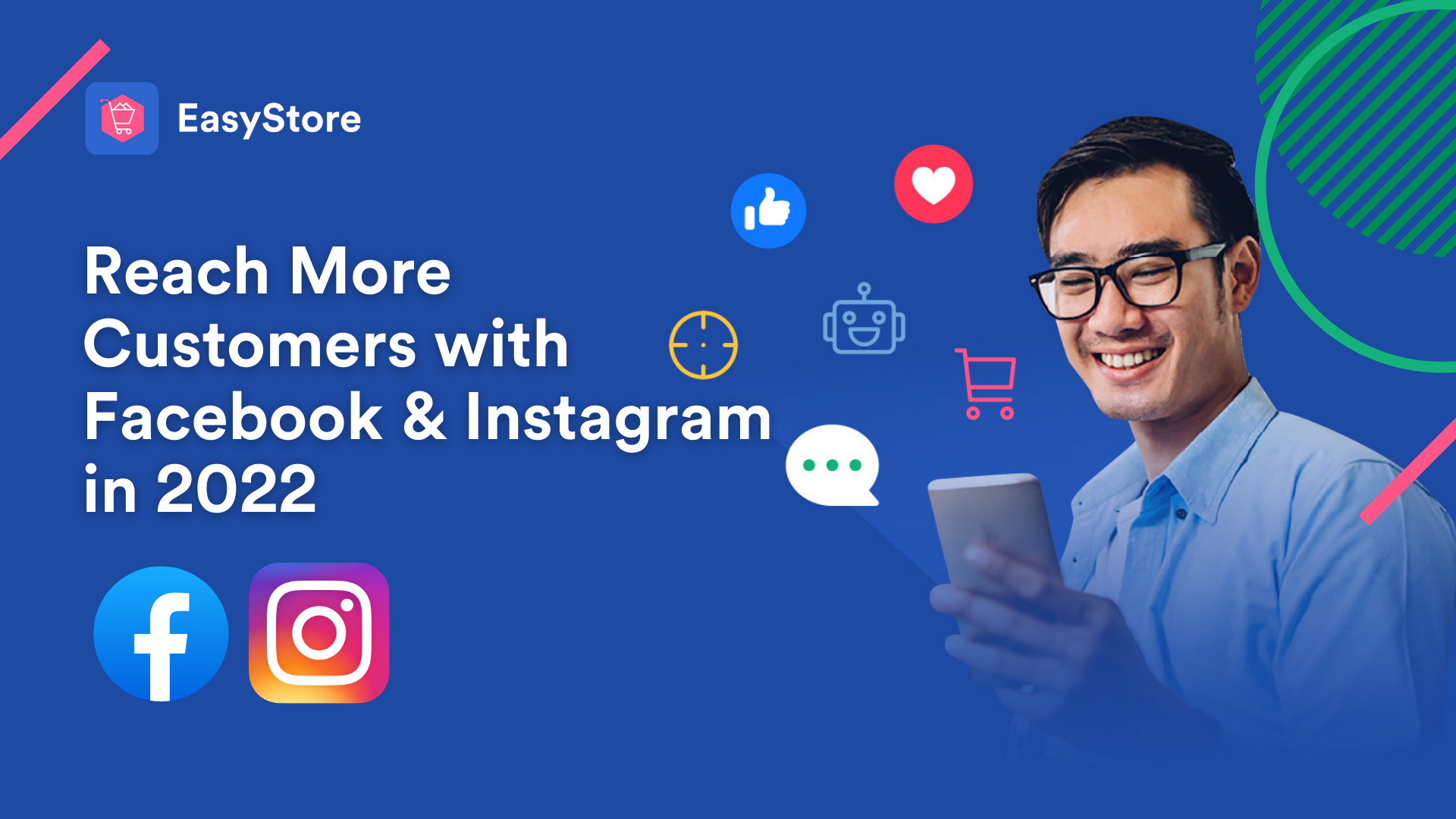 Do you believe that social media has opened a door for brands to reach customers where they are already interacting? Yes, I believe that the tools of social media have provided us with the opportunity to reach more customers, and that's the reason why brands should utilize them.
Today, brands are building a presence on several social media platforms to reach as many people as possible. By using the tools of social media, you take a personal approach to selling your products without spamming your audience. While still using popular platforms, you leverage the relationship over the sales — which translates to meaningful interactions and hopefully more sales for you.
In this blog, I'll cover why selling on social media is important and how you can utilize social media such as Facebook and Instagram to feature your product to reach more customers.
Here's everything you should know in this blog:

Why selling on social media is important for online businesses?
Facebook Live
Shoppable post on Facebook and Instagram
Instagram Story
Instagram Reels
Why selling on social media is important for online businesses?
Ability to reach new customers
By establishing a social media presence, you may reach out to over 2.5 billion users on Facebook and 1 billion users on Instagram. People nowadays are not only using social media to share updates and read the news, but they are also shopping too! However, this isn't necessarily a result of the pandemic. Over half (54%) of consumers said they would shop via social media before the pandemic. It shows that social media has been an integral part of many consumers' shopping habits for a while.
Over half (66%) of consumers felt that social media has a significant influence on their decision to consider a brand and 62% felt that social media presence influences their decision to purchase from a brand. It is important to ensure your profiles look good because almost three quarters (74%) of consumers visit the brand's social media pages before purchasing. As a brand, it is crucial to engaging, exciting content and providing a simple way for your customers to purchase from you.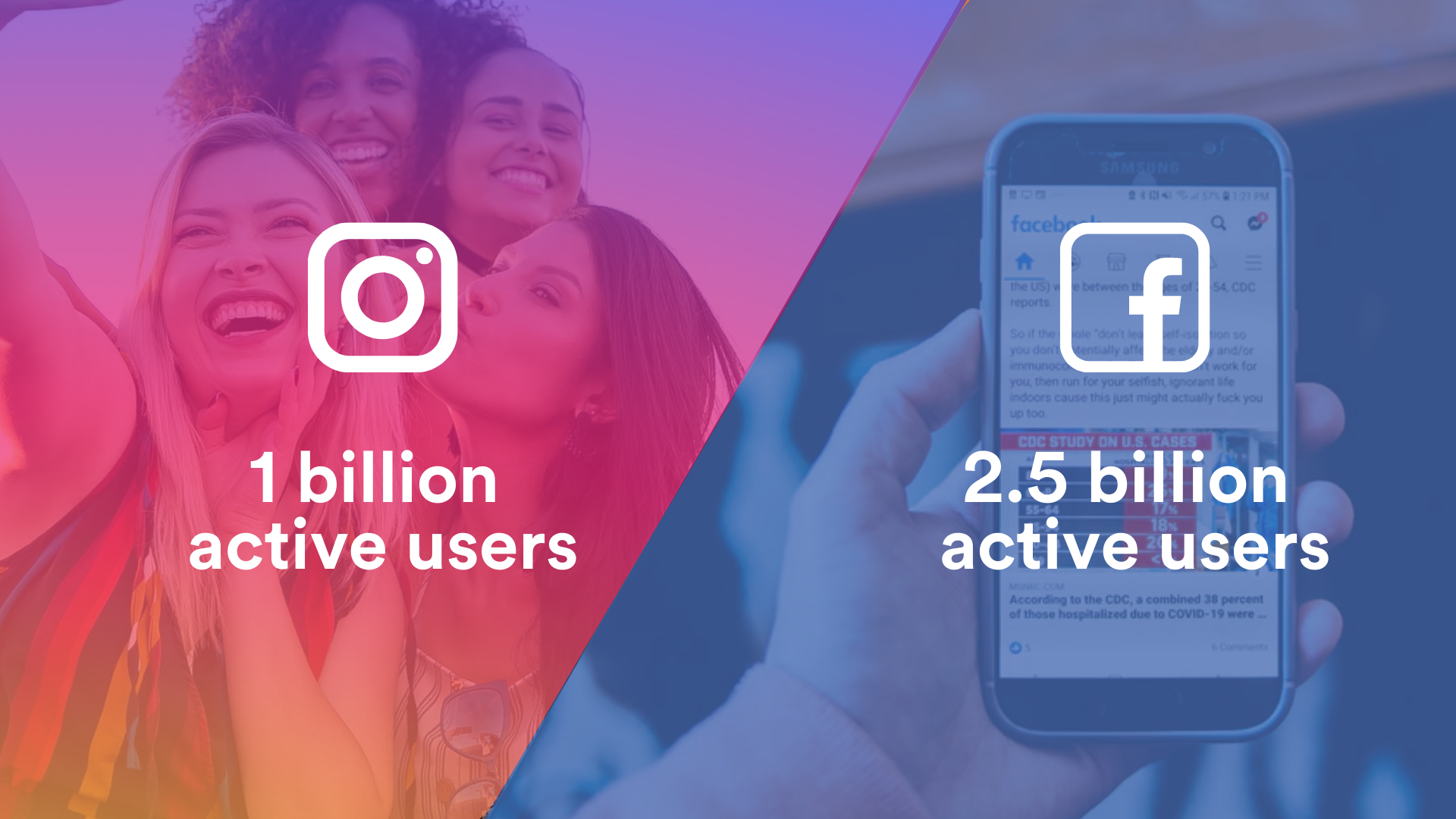 Competitors are already using social media to sell
With the rise of social media, competitors are likely already a few steps ahead of you. As a small and startup business, you may have limited resources, which makes social media even more advantageous. Social media is an effective tool that businesses can use to boost your chances of success. When implemented efficiently and with little time and patience, customers from social media will select you over the competition.
How you can utilize social media to feature your product?
Facebook Live
A live stream sales event allows you to engage with and reach potential customers, demonstrate a product, and make immediate sales by broadcasting it via popular social media platform features like Facebook Live. Regardless of the team size of your business (large or small teams, even solo entrepreneurs) will be able to run live streams events with the help of smart commerce integrators like EasyStore Facebook Live.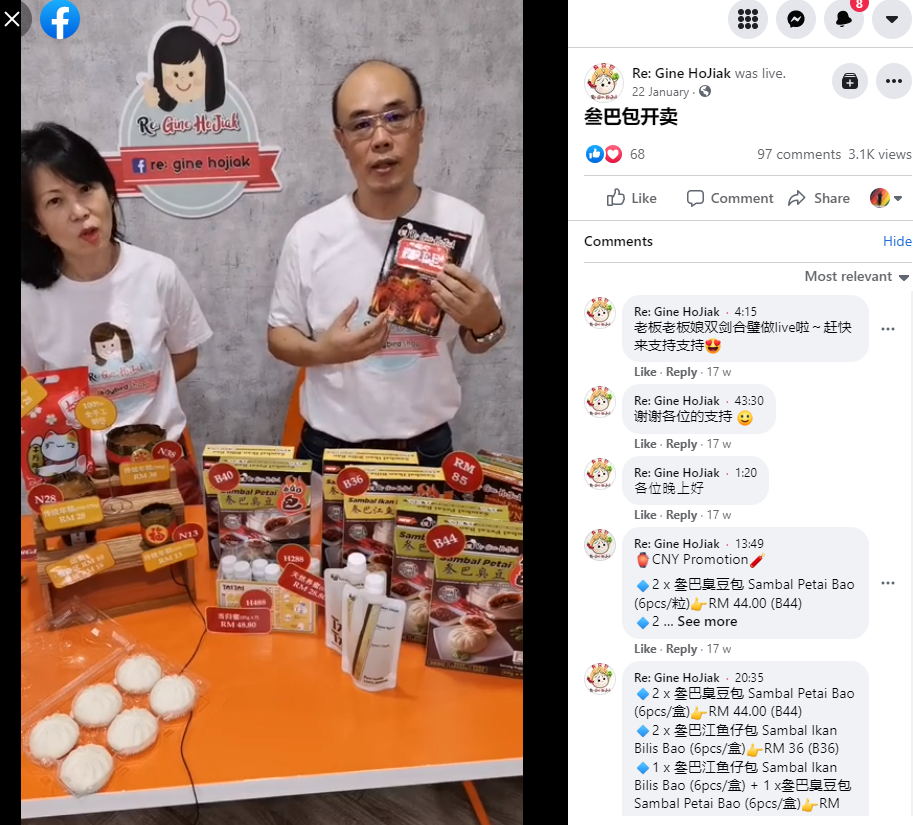 Photo source: Regine Hojiak
What will be the common scenarios you've likely found yourself in Facebook Live?
Demonstrate the promotional products one by one
Interact with your viewers
Note the orders from hundreds of comments at once
Three to five people to assist you in a Facebook Live
Double-check with the available inventory
Send the purchase link or website to your customers manually
Sound familiar? I know this scenario is good for you. What if you have more than 100 orders in a Facebook Live? Don't worry. We got you covered.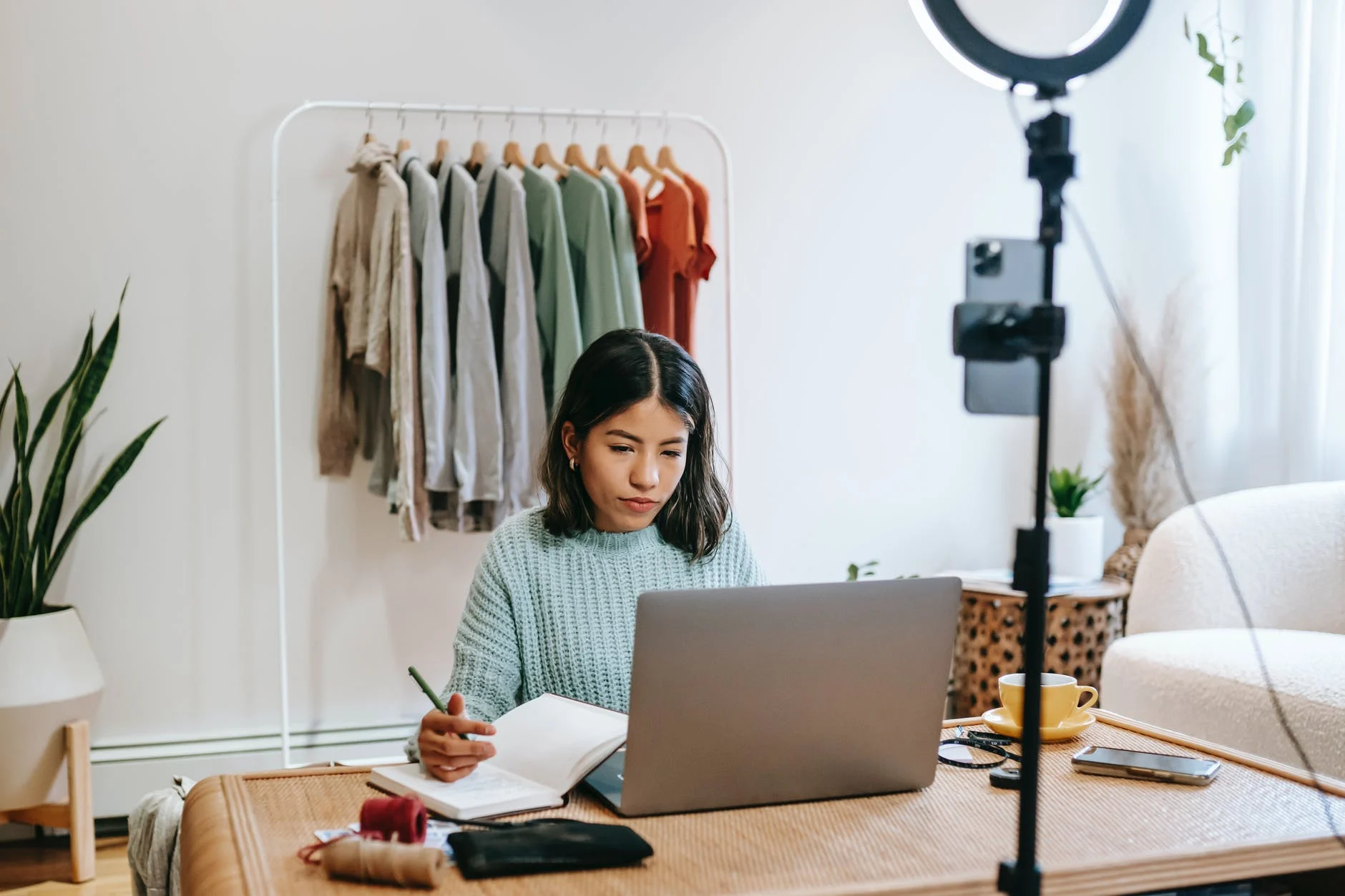 How EasyStore helps your Facebook Live?
1. Reduce labour cost
Everything can be managed by a seller. By using EasyStore Facebook Live, a seller can be fully focused on promoting the products and interacting with multitudes of live stream viewers, without worrying about noting orders over hundred viewers at the same time as everything will be done by the system.
2. Automate selling process
With EasyStore Facebook Live, we will automate the entire selling process and provide you with an easy way to sell. Once your customers comment (PM or +1), the checkout link will be sent to your customers automatically via Facebook messenger. Thus, you may not miss any orders by performing the demo, noting orders and comments, and interacting with multitudes of live stream viewers simultaneously.
Learn more on EasyStore Facebook Live.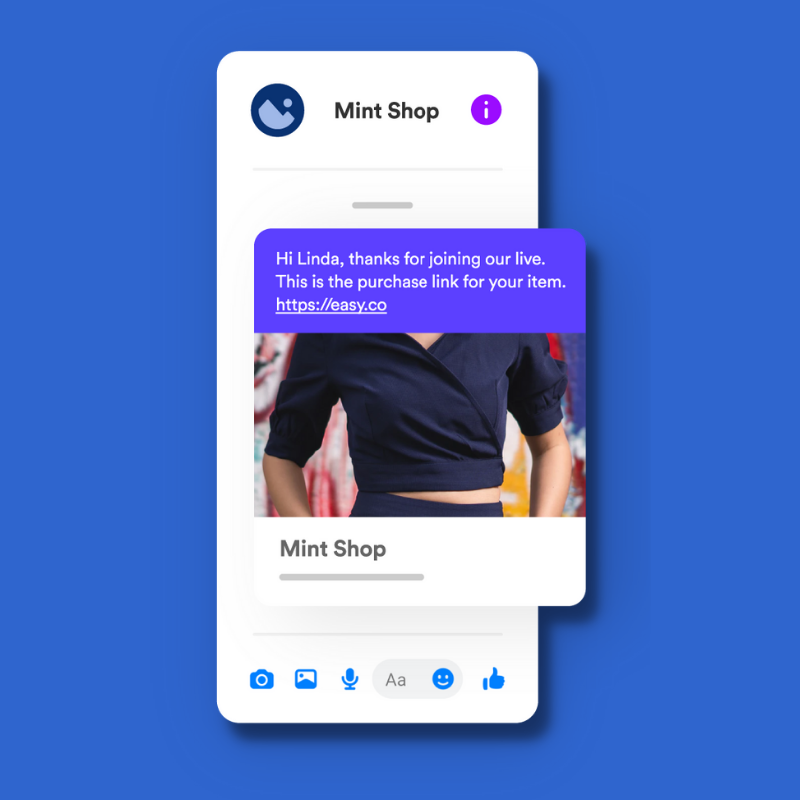 Here are some tips to reach more live viewers or customers:
Schedule and promote your broadcast
Start immediately after your broadcast is live
Write a thorough and engaging description
Encourage interaction with your live viewers
The more you can show in advance, the more viewers you'll attract. For example, why do we need to watch movie trailers? That is because they give us a preview of how exciting or entertaining the film will be.
Also, preparation allows you to be confident in your delivery while granting room for improvisation. Some of the best magic moments occur when you can use real human communication, the kind that's unplanned. Remember, even if you only have five live viewers, those could be the best followers or customers you have. Great communities are made one person at a time.
Shoppable post on Facebook and Instagram
A shoppable post is a simple version of your online store that lives on your Facebook page and Instagram. Shoppable post makes it easy for billions of users to find, browse, and buy your products in the apps they use daily to discover new experiences.
Look how many monthly active users are on some of the top social platforms:
Facebook — 2.5 billion
Instagram — 1 billion
YouTube — 2 billion
Twitter — 335 million
Social media allows you to reach massive audiences and once you target the right audience, they can easily buy your products thanks to built-in social commerce features like Facebook Shop and Instagram Shopping. The shopping experience is fast and seamless, so customers can quickly discover the right product on the built-in shoppable post and complete checkout on your online store.
Moreover, with EasyStore's integration, your products and inventory will stay in perfect sync with your online store, so you can run your business in one place while selling on many sales channels. You can get started your selling on Facebook Shop and Instagram Shopping in few steps via EasyStore today.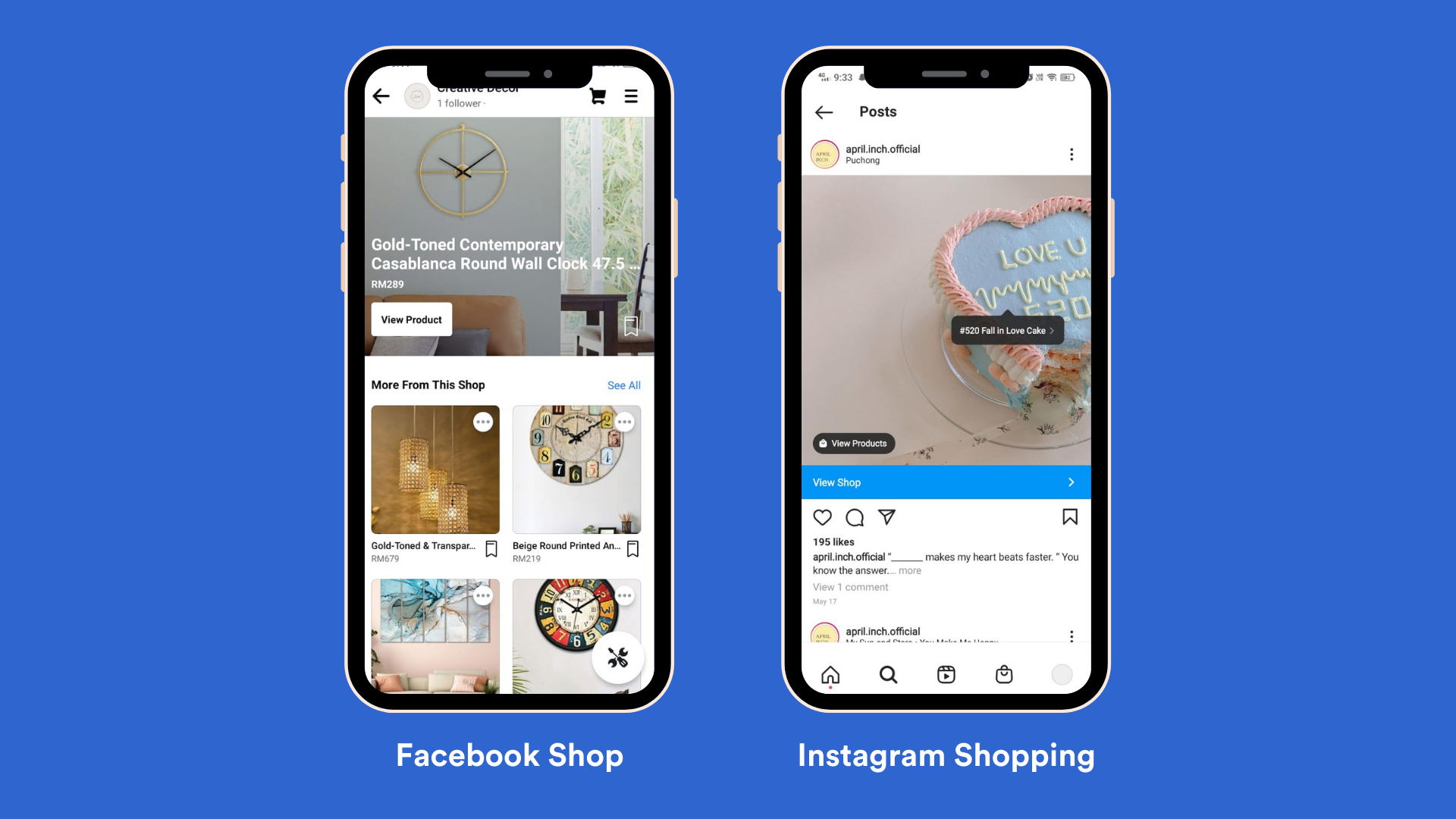 Instagram Story
Instagram reports there are more than 400 million daily users for stories. Instagram Story makes it easy for businesses to engage with users, humanize their brands, create leads, and generate customers on the platform. It can also drive traffic to your website and products by:
1. Customizing links in Instagram bio - Instagram Bio Shop (exclusive on EasyStore)
Your Instagram bio was once the only place to add a clickable link to your Instagram. Beyond just telling your audience to check the link in your bio, consider mentioning your own account, or using an arrow to point to your avatar in the top left of your Instagram Story, both of the options that can lead to your bio.
Furthermore, we are aware that putting multiple links in your bio is restricted, however, Instagram Bio Shop on EasyStore can create the perfect bio link for your Instagram account. There is not only possible to shop with an Instagram interface, you can also create multiple links that you want to share with your followers. Learn more about Instagram Bio Shop here.
2. Customizing links in Instagram Story
You are able to add links to your Instagram Story posts, driving users to your online store, blog, product pages or wherever you choose. You can also leverage shopping in Instagram Story to create clickable posts that drive your audience to make the purchase on your online store.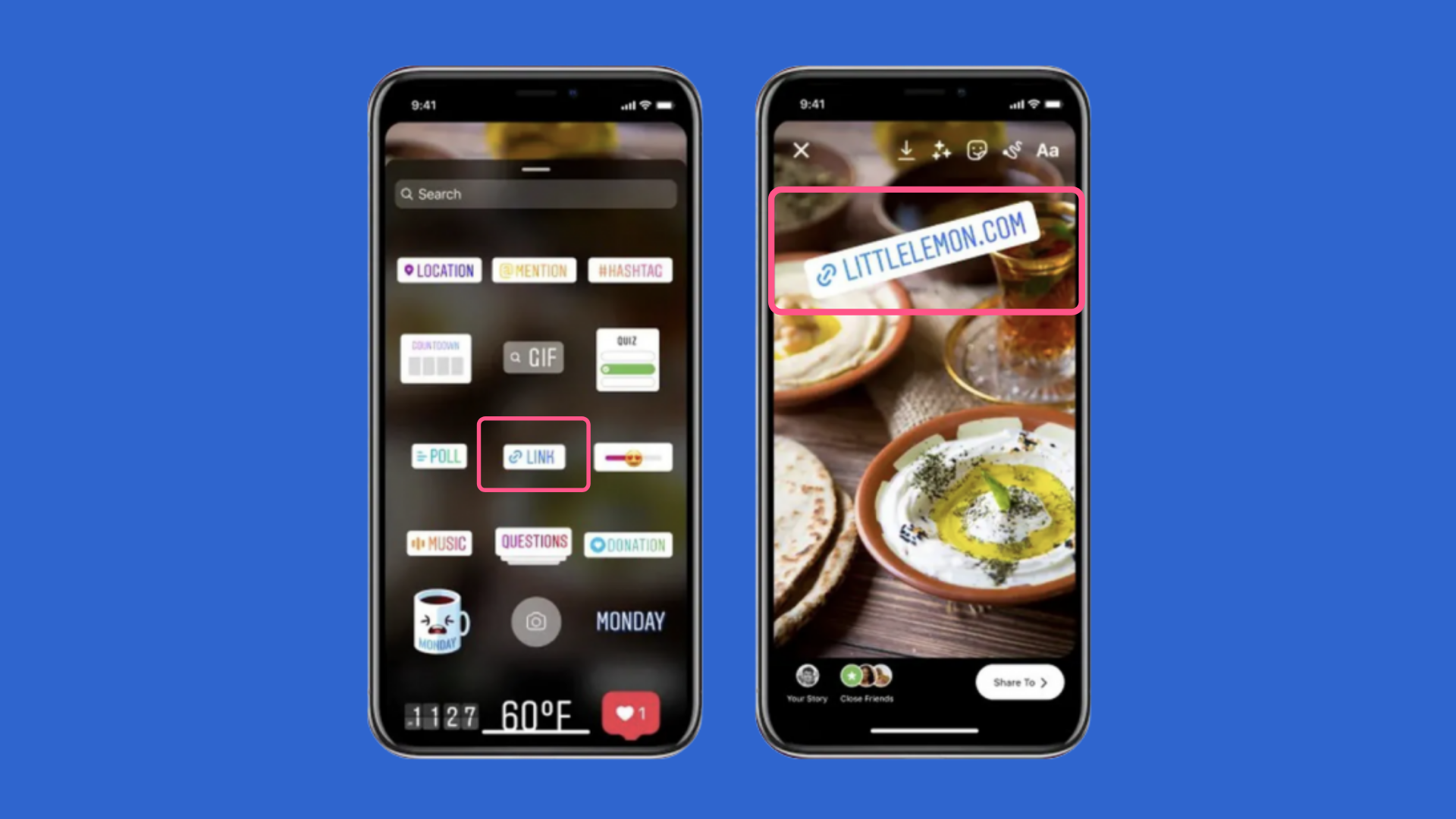 Instagram Reels
Video content is far more engaging than written content, just like the saying "one minute of video is worth 1.8 million words". Instagram Reels are short-form videos that can live on your profile indefinitely. They can be presented as a series with each video standing alone in the feed. Once posted to your Instagram feed, they can be shown on the Explore page, where they can be seen by thousands of potential new followers.
Online businesses can use Instagram Reels to:
Show product how-tos
Inspire viewers
Show behind-the-scene content
Launch product teasers
Create user-generated content
For Instagram Reels, although is a short video but you can tag your products and feature your products to your Instagram Shopping that leads users to view the particular products.
How to connect your Instagram Shopping with EasyStore?
Connect EasyStore Account to Facebook Page
Connect Facebook Page with Instagram account
Connect with Instagram Shopping
Follow the step-by-step guide to get started with your Instagram Shopping in a few steps.
Let users discover, shop, and purchase your products directly from your Instagram Reels.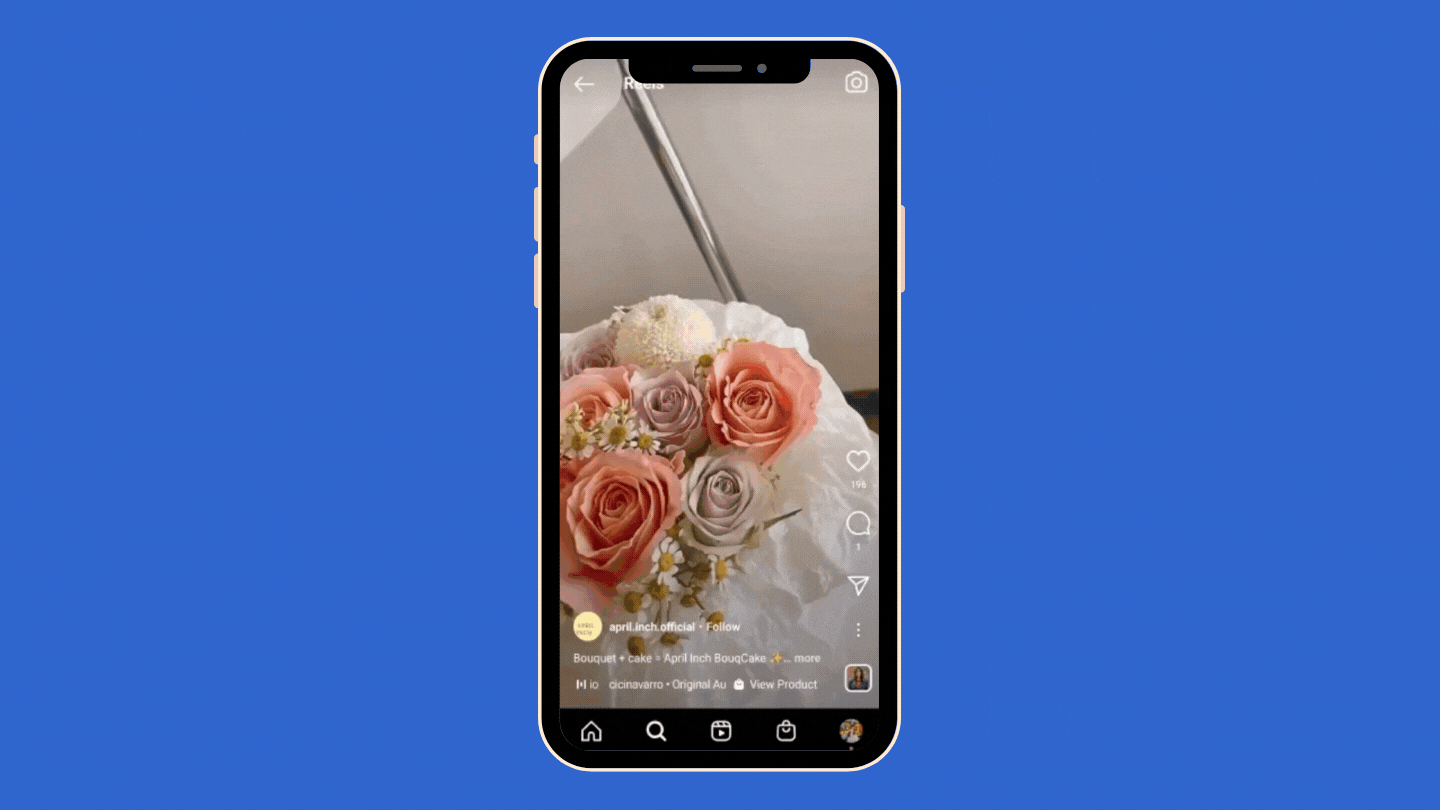 Photo source: April Inch
To Sum Up
The future of retail is in selling where your customers are. The future belongs to businesses that engage across multiple sales channels such as the online store, social media, messaging platform, marketplace, etc. to retain more than twice as many customers as those without effective cross-channel strategies.
Eventually, it is all about getting your products online. You can give users the ability to shop directly from social media and leave them with a memorable experience. This increases the likelihood of turning your existing customers to repeat customers.
Ready to get started? Check out our sales channels for Facebook and Instagram.
Start selling with EasyStore
Sell and manage your business all in one place
Connect with our team
Let's begin your unified commerce journey. Complete the form to chat, book a meeting, or connect with our team.