Six Actionable Ways to Earn Customer Trust in 2021
By Yavini Lucille · 17th September, 2021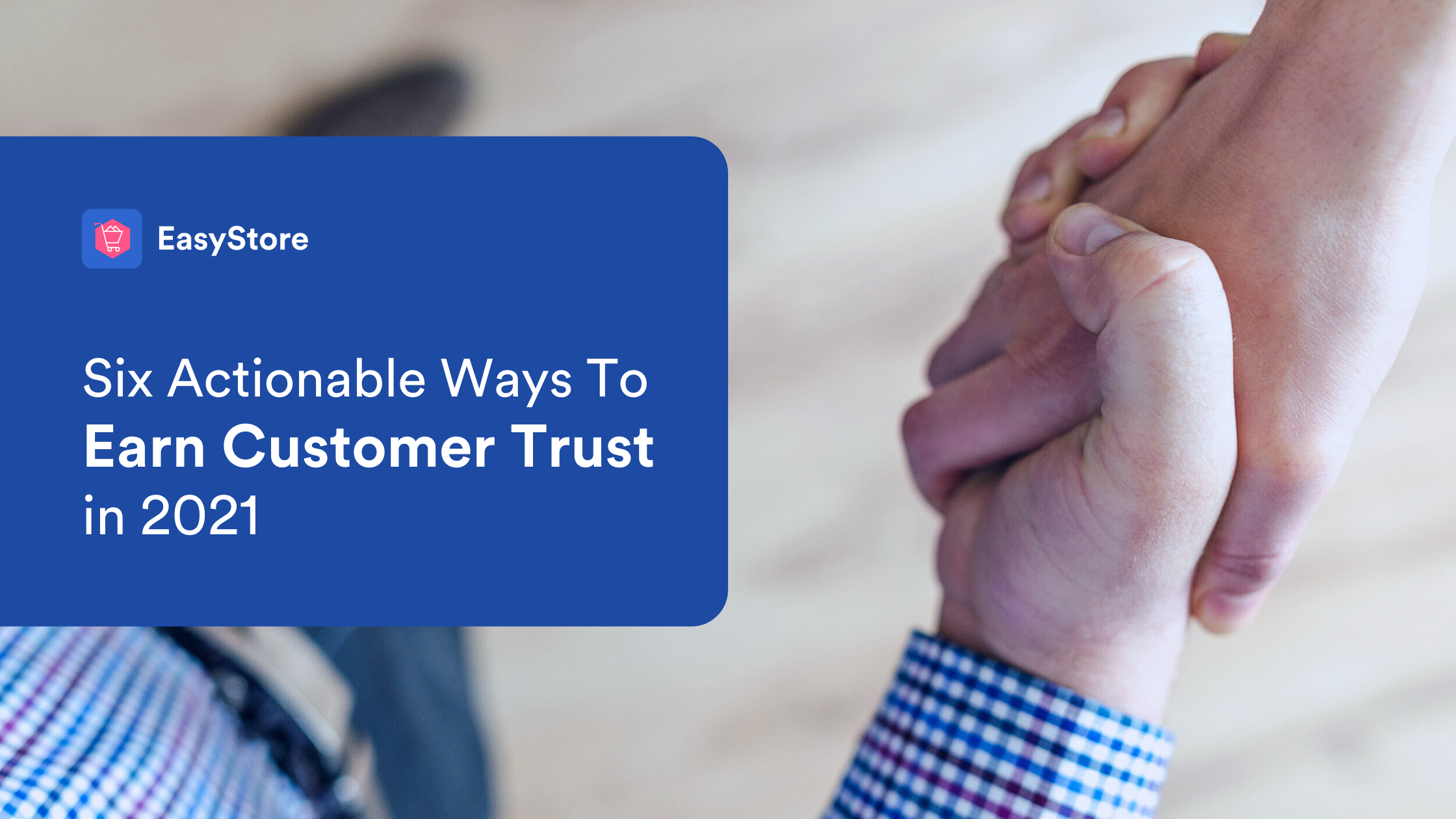 Believe none of us would buy from the business that ourselves do no trust. Imagine visiting a new online store for the very first time. What you can see and know is the information on that online store. So ask yourself: How are you going to trust this new store?
Customer trust is especially important during the COVID-19 pandemic, as consumers are extremely conscious of their budgets.
According to Freshdesk, 83% of the customers will trust a business that's recommended by their friends and family. It means that your existing customers are key people who help your business grow. In other words, your customers can help you generate more leads at ZERO cost.
But, customer trust isn't build overnight. It takes time, and more often than how we think and plan. It needs a little push in the right direction. Let's jump into how you can earn customer trust as a beginner!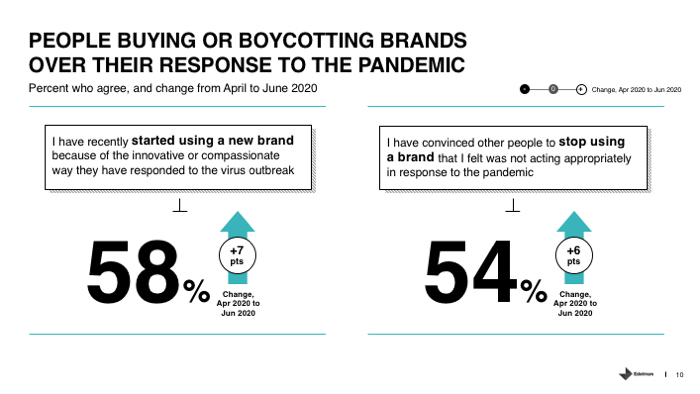 Why is Customer Trust Important for Brand Loyalty
Customer trust happens when customers give a company or a brand repeat business over time. When consumers buy from brands, they put their trust in them. One survey showed that 81 percent of consumers said that they need to be able to trust the brand in order to buy from them. And they gradually become your loyal customers. However, have you ever think how will the customer trust impact your business?
Loyal customers yield higher conversion rates

Repeat customers tend to spend more money on your brand than new customers. They were also found to spend 67% more than new customers. This is likely because they tend to make repeat purchase due to the trust built throughout the shopping experience.
Build long lasting relationships with customers

It's safe to say that when brands build trust, consumers reward them. In the long term, the brands will earn customers' attention as well because they have growing concerns about the customer experience that brands promise.
Customer loyalty helps you plan ahead

When you have loyal customers, you can make better business decisions based on their buying behavior and effectively allocate resources for your marketing efforts and finances.
Essential ways to earn customer trust for long-term loyalty
1. Showcase the human side of your business
Before you can earn customer trust, you should first understand what aspects of your brand are worthy of your customers' loyalty. People always like to engage with other people, and not brands. When they know the person behind the business it adds authenticity and credibility to your brand.
For your customers to trust your brand, you'll have to share information regarding yourself and your business. For instance, an About Us page of your website could be a great way to introduce your brand and deliver meaningful stories to every visitor (it will be available there 24/7!). This will help customers see the humanity of your brand, making them more comfortable to buy from you.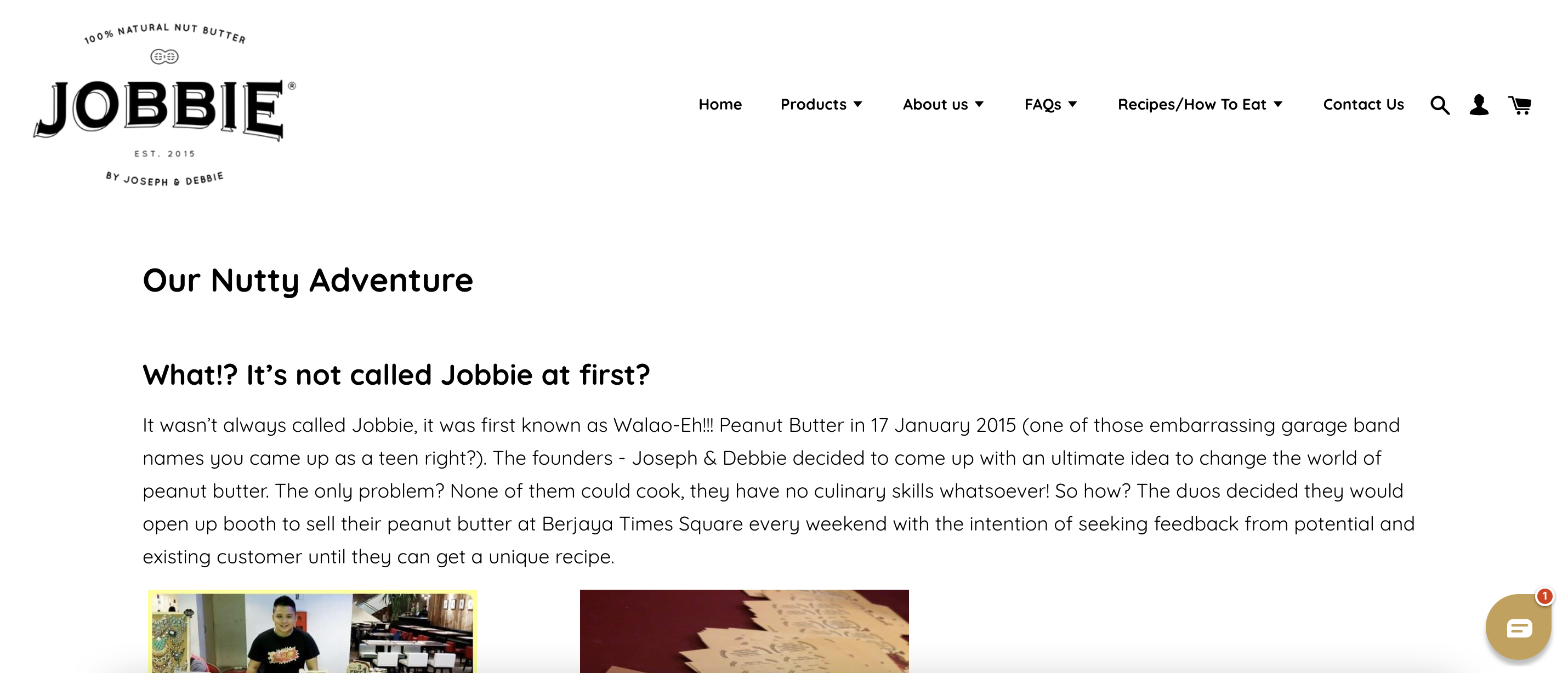 About us page in Jobbie.
We all know how powerful it can be when customers talk about your brand on social media such as Facebook, Instagram, Twitter, etc. As a matter of fact, it helps cultivate a strong social presence for your business when they post positive reviews about your brands. That's why you need EasyStore Instagram Feed where you can show all the Instagram posts on your website.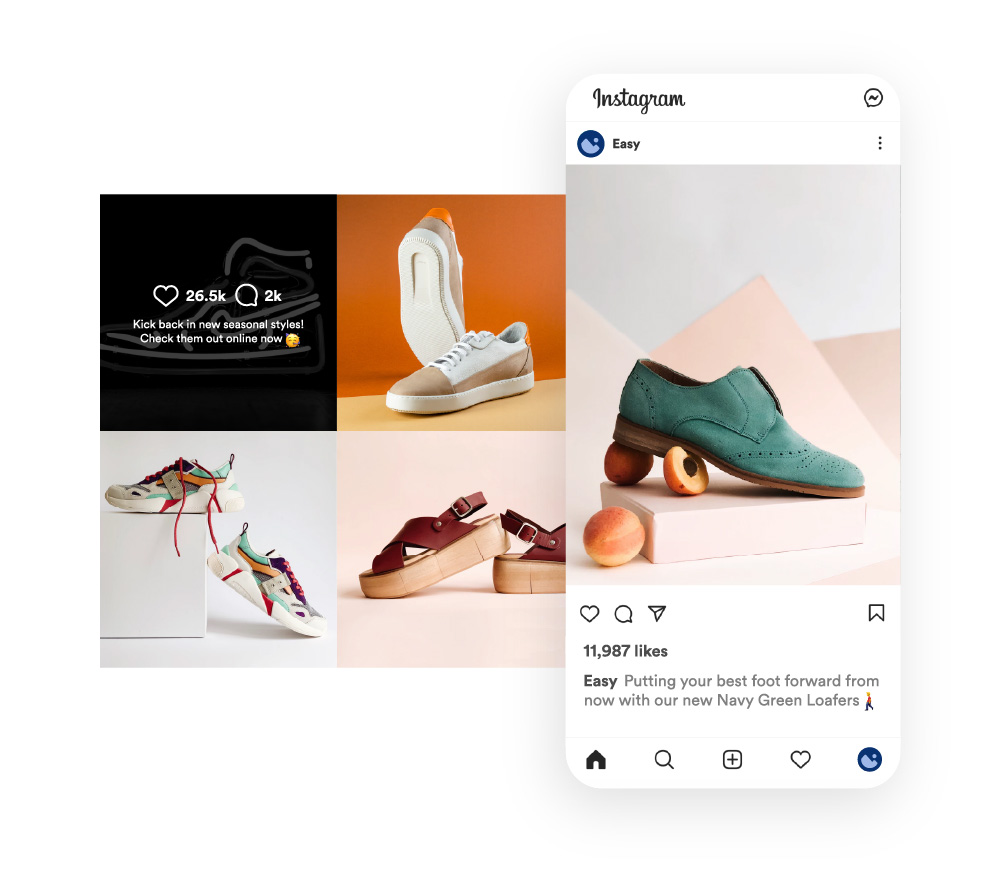 2. Be available for customer service
Customers who are unsure about your products or services may contact with you through email, WhatsApp, Telegram, Messenger, Instagram, etc. Imagine you're the shopper who wants to buy the cake online and would like to know if the store provides same-day delivery or offers any free card messages.
Let's have a quick question. Who might you trust more: A business that reacts in 30 seconds your inquiry with relevant solution or a business that takes whole day to reply your inquiry with a short sentence?
One study stated 89% of customers move on to a competitor after facing poor customer service experience from a brand. Try to answer their inquiries as fast and thoroughly possible using real-time chatbot. Giving customers quick responses through optimized practices is essential to win their trust. You may include various communication channels on your website like email, Facebook, Instagram, WhatsApp, WeChat, Telegram, or even phone call. You can have the live chat software in EasyStore too, by installing Novochat (direct contact to WhatsApp, LINE, Messenger) on your online store.

Read more about how Novochat works in EasyStore here.
3. Show customers that their security is your priority
In a survey stated that 61% of shoppers didn't finish their purchase because trust logos were missing.
It's an important start to ensure that your website conveys trustworthiness and they feel your business care about their security. It's always normal that customers get worried about online shopping using credit card details. We need to keep in mind that hackers are waiting to grab your personal information and send themselves a nice new gift, too.
So, what can you do? One of the best ways to generate trust is to add trust badges that would protects user information. You can start building trust with customers by getting your website the SSL certificate. For your information, all EasyStore merchants are given free SSL certificate. All you need to do is to activate it for your website at EasyStore admin panel. Learn more to activate SSL certificate in EasyStore.
Not only that, you can give your customers the choice of multiple payment options on your store. As a matter of fact, only legally registered businesses will be able to apply for most of the payment gateways such as iPay88, senangPay, eGHL, etc. That's why you will need to register your online business with SSM (Suruhanjaya Syarikat Malaysia) or the company registration service provider in your country.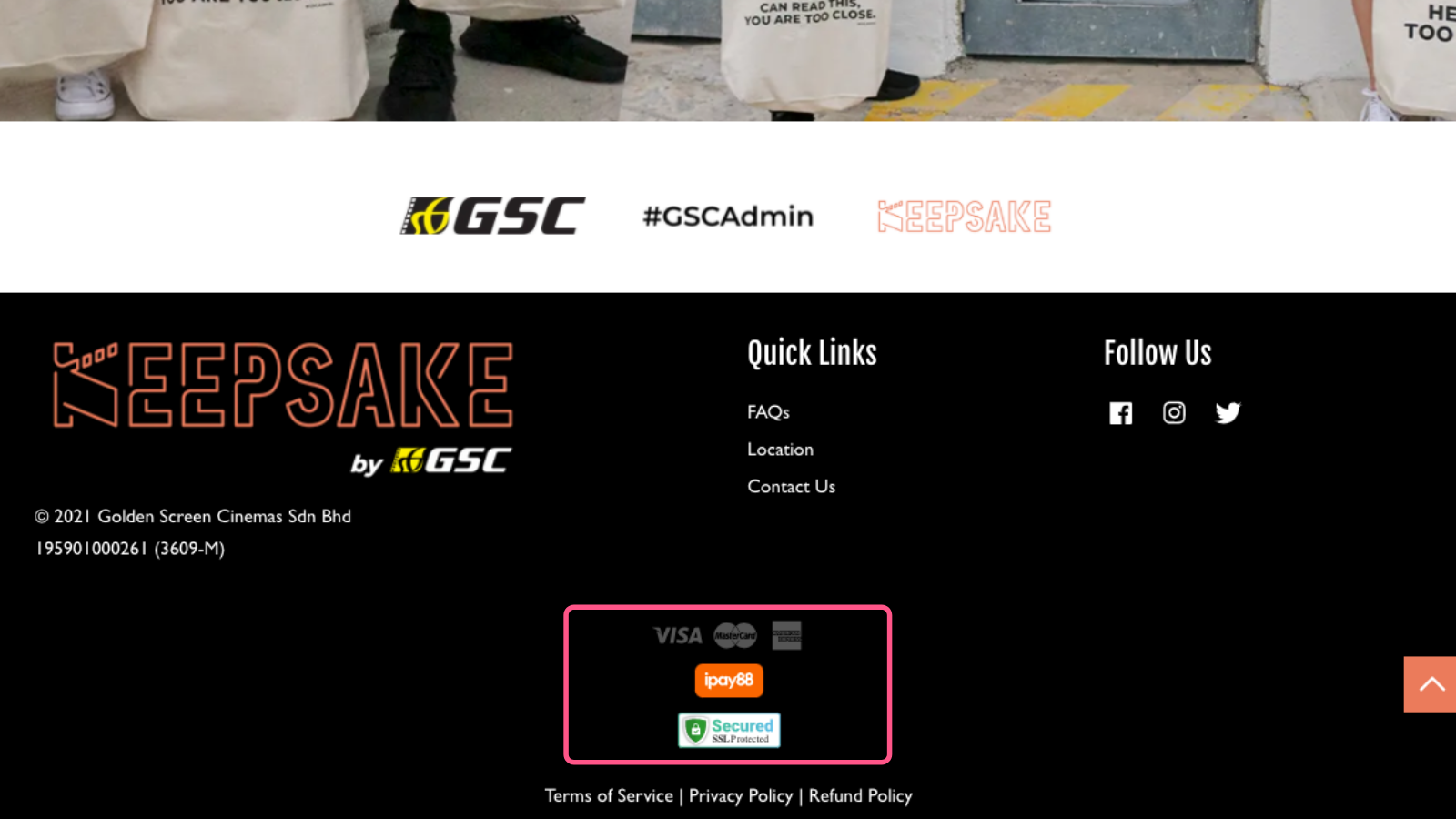 This is how Keepsake by GSC shows their trusted badges on their website.
4. Build relationships through content
Let the content of your website be the communication channel to tell new visitors who you are without being pushy. Start blogging by creating regular content that adds value to those who read it on your website or even who search it via Google.
Blogging able to offer a chance for your potential customers to know you, like you, and even trust you. One of the best ways is to share best practices to use your products or services with visual aids such as videos, images, GIFs, etc. This content helps shoppers feel like you are a trustworthy and authentic shop which convincing them to make a purchase with you!
Another content you should try: an FAQ page. Create an FAQ page helps address their buying concern towards your online business. Answering the questions that the customers might want to ask is a reply that can achieve a great deal in building a close relationship with your potential customers. They become familiar with your brand putting them in a more comfortable zone to make a purchase from you.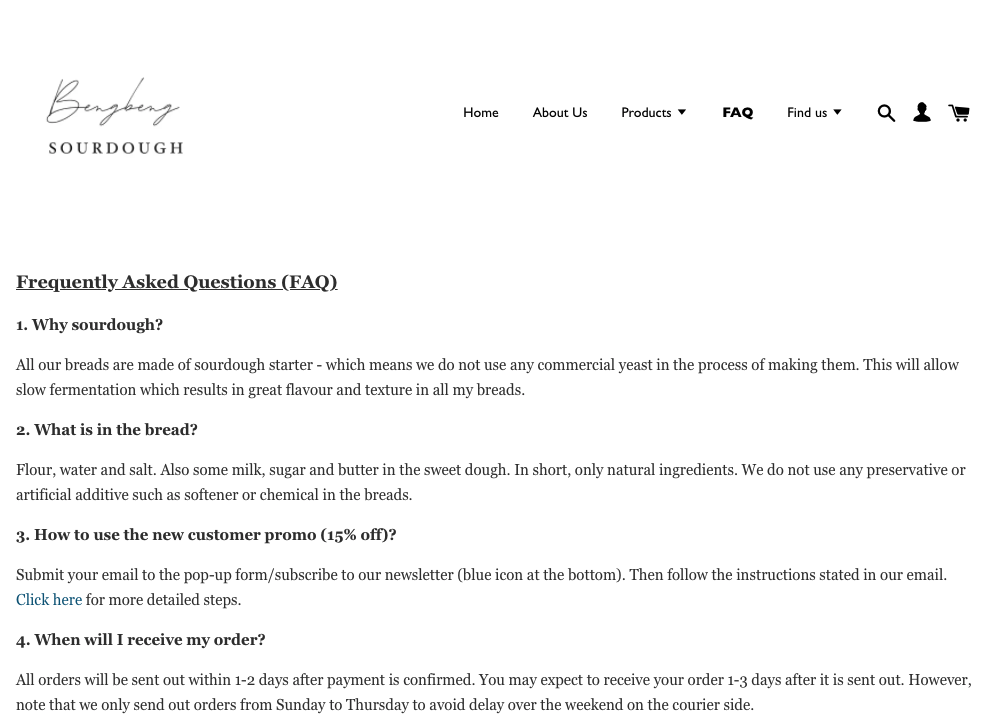 Beng Beng Sourdough created FAQ page on their website for the online shoppers.
5. Be transparent about the product information
To gain your customer trust in your brand, you need to be deserving of their trust first. Nothing should be hide from your customers as they honest and transparent is all they want from your brand.
When the customers know about what they are about to buy, it is more likely that they end up making a purchase. So it's vital to reduce uncertainties for the shoppers by providing full detailed product information on your online store.
We all know that speed is a very important tool for making great sales especially in the present age. Along these lines, utilize EasyStore Product Templates Tab on your site to apply same content of description to all products. It will definitely help minimise human mistakes and save 70% time instead of pasting product description one by one.
But you still can improve your product description by adding images or videos. 88% of customers said that detailed product pages influence their purchasing decision. Sure, visual aids can add value to your store. But, detailed product information builds customer trust.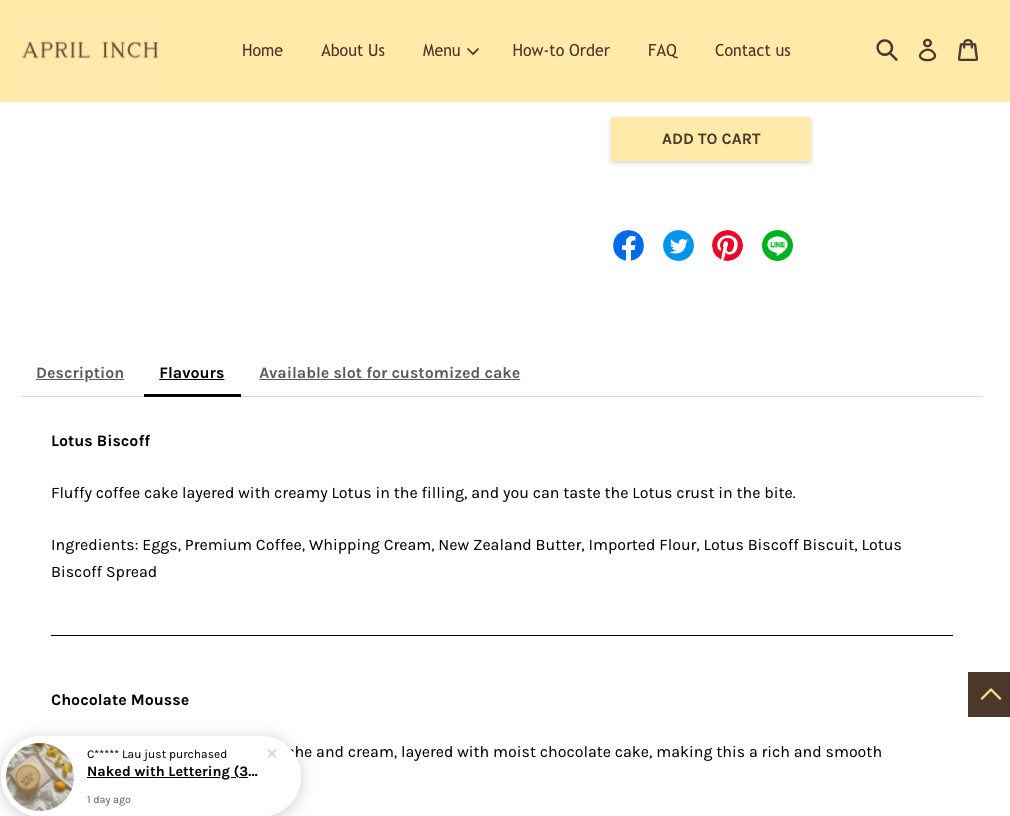 This is how April Inch shares their cakes flavours on every product page.
6. Develop a loyalty program to reward your customers
One way to earn customer trust is to develop a loyalty program. In fact, 50% of existing customers are more likely to try new products than new customers.
The reasoning behind this is clear. Your customers will not switch to your competitors easily when your offer rewards for their repeat purchases. They are more likely to make the second purchase from your brand, which can grab many exclusive deals such as vouchers, discounts, membership day specials, etc.
With EasyStore promotion tools, you can set up a promo code for your customers and send an automated email with OnVoard. For instance, it will send a 20% off promo code to your most loyal customer groups. Another tool you should try: Easy Pop Up. It can notify your special offers to online shoppers whenever they visit your website.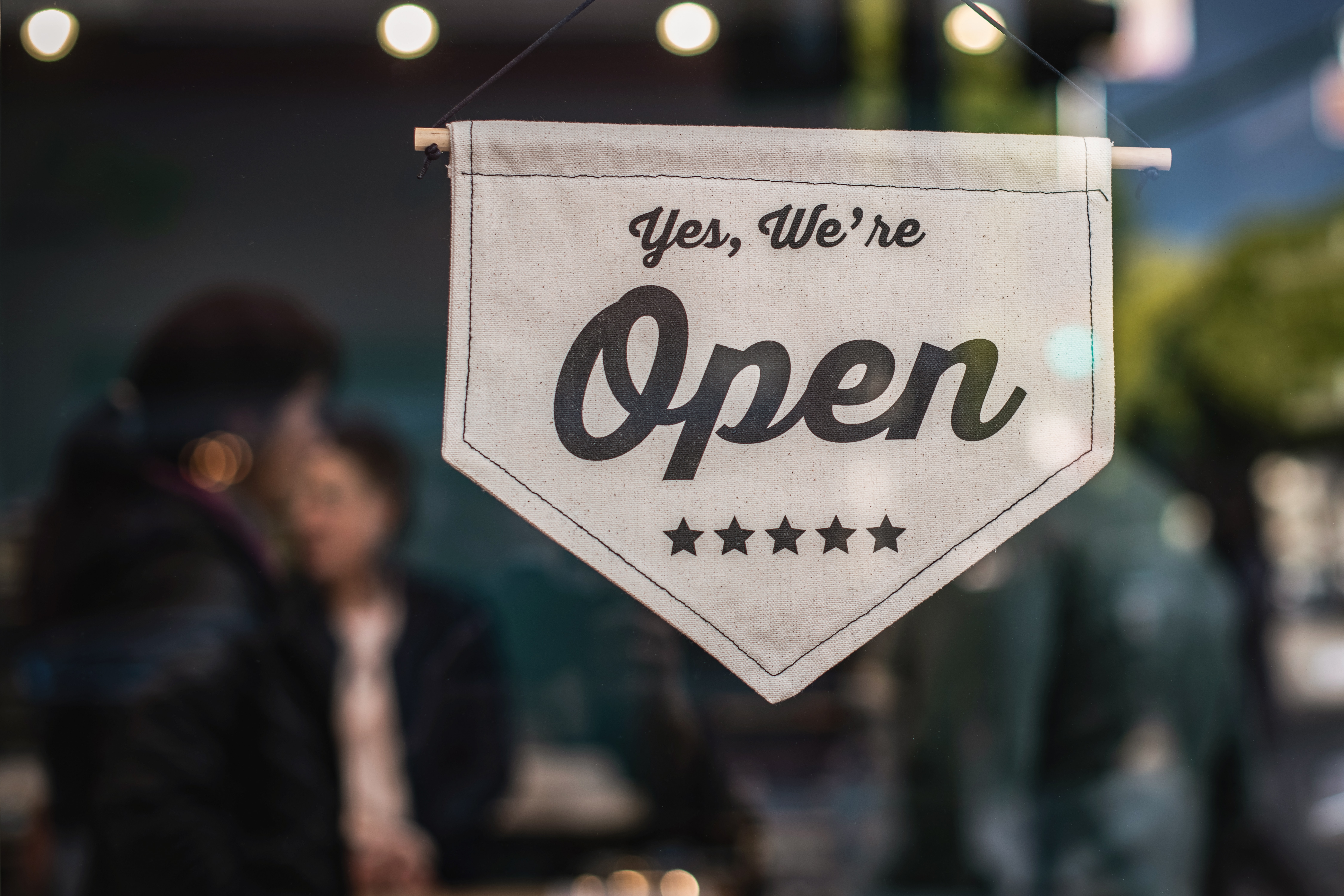 Trust comes before sales
Trust is the glue that bonds a customer to a brand. There are no shortcuts or secrets to fostering customer trust. Loyalty and retention can't just be bought—they have to be earned.
As with any relationship, it takes time and effort to establish trust, and an ongoing investment to keep the relationship afloat. Following these logical tips is your fast-track to securing a strong loyal fandom and boosting your sales in the process.
Mulai jualan dengan EasyStore
Jual dan kelola bisnis Anda di satu tempat