Pos Malaysia Courier Services Now Integrated With EasyStore
By Mei Xin · 4th October, 2022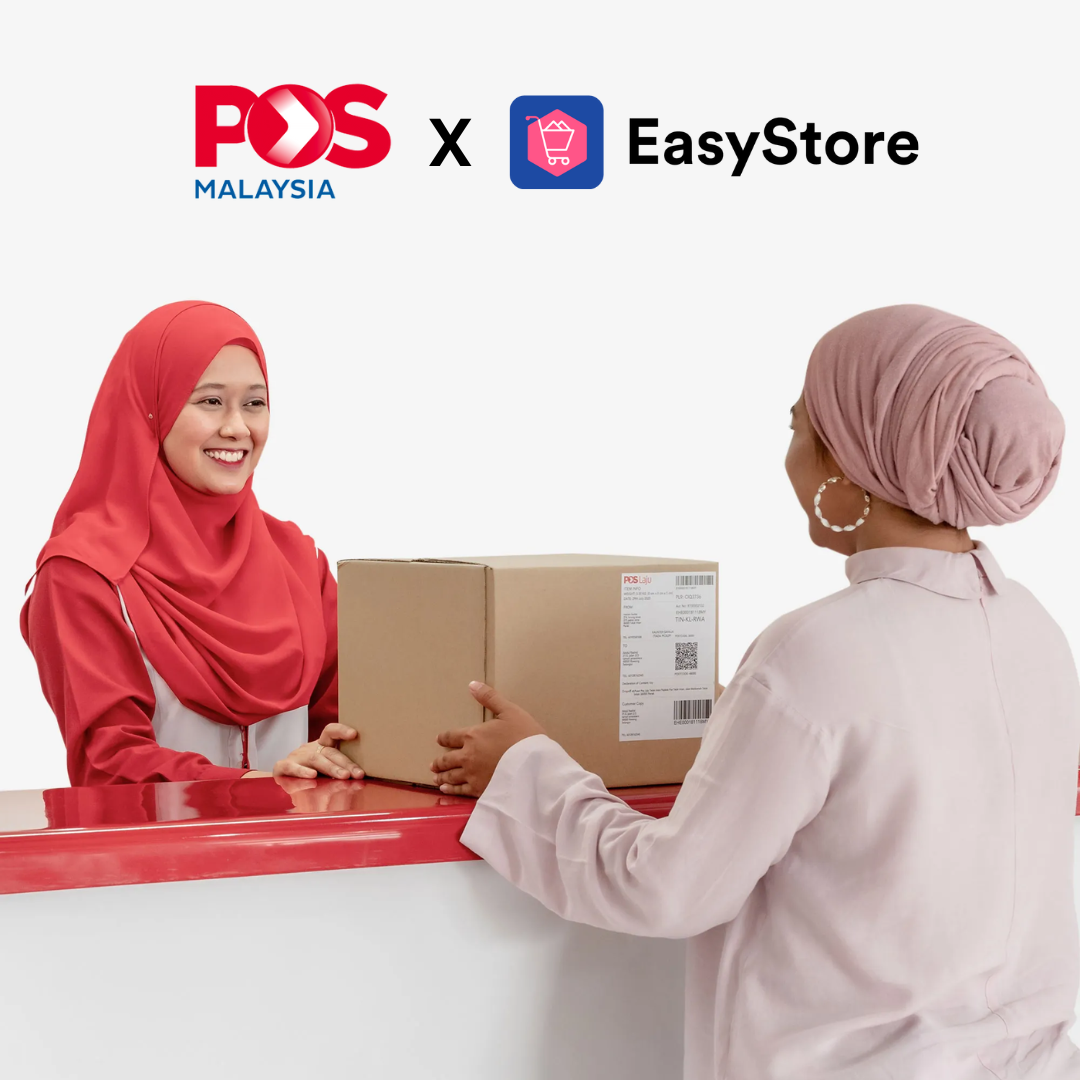 Pos Malaysia, the largest courier fleet, is now available in EasyStore which helps to fulfill the orders with just a click.
As the business grew, the seller wish to expand their business to as many areas as they can, thus they might need a courier service that covers all parts of Malaysia in order to maximize their profit.
What is Pos Malaysia?
With a track record of over 200 years, the Pos Malaysia Group has progressed from a traditional postal service into a dynamic mail and parcel services, financial services and supply chain solutions provider with the largest delivery and touchpoint network in Malaysia that linking over 80% of the country's populated areas.
Pos Malaysia has the most extensive last-mile reach, delivering to more than ten million addresses across the nation. It also has a network of more than 3,500 touchpoints with a presence across the country providing Malaysians with the most comprehensive retail network.
Expand your domestic market with Pos Malaysia
Ship products to where your customers are. Pos Laju delivers superior convenience and accessibility to connect all of Malaysia and beyond, with the most extensive delivery network coverage that reaches virtually every geographic area in Malaysia and a presence in over 1,000 strategic places across the country.
*Note: Pos Malaysia in EasyStore is currently only available for domestic deliveries within Malaysia.
How sellers can benefit from this integration?
1. Auto calculate shipping rates
Having a headache on how to charge your customers? Once you connect Pos Malaysia to your admin panel, your customers will be able to choose Pos Malaysia at the checkout and it will immediately display the shipping rates.
Besides, the shipping rate will also be calculated automatically based on your product weight so that you don't have to set up the shipping rate by yourself.
2. Fulfill orders in just one click
We are aware of the time taken to key in each customer's details separately to the third-party logistic website. Hence, you can now effortlessly fulfill your orders from different sales channels with one click within EasyStore dashboard.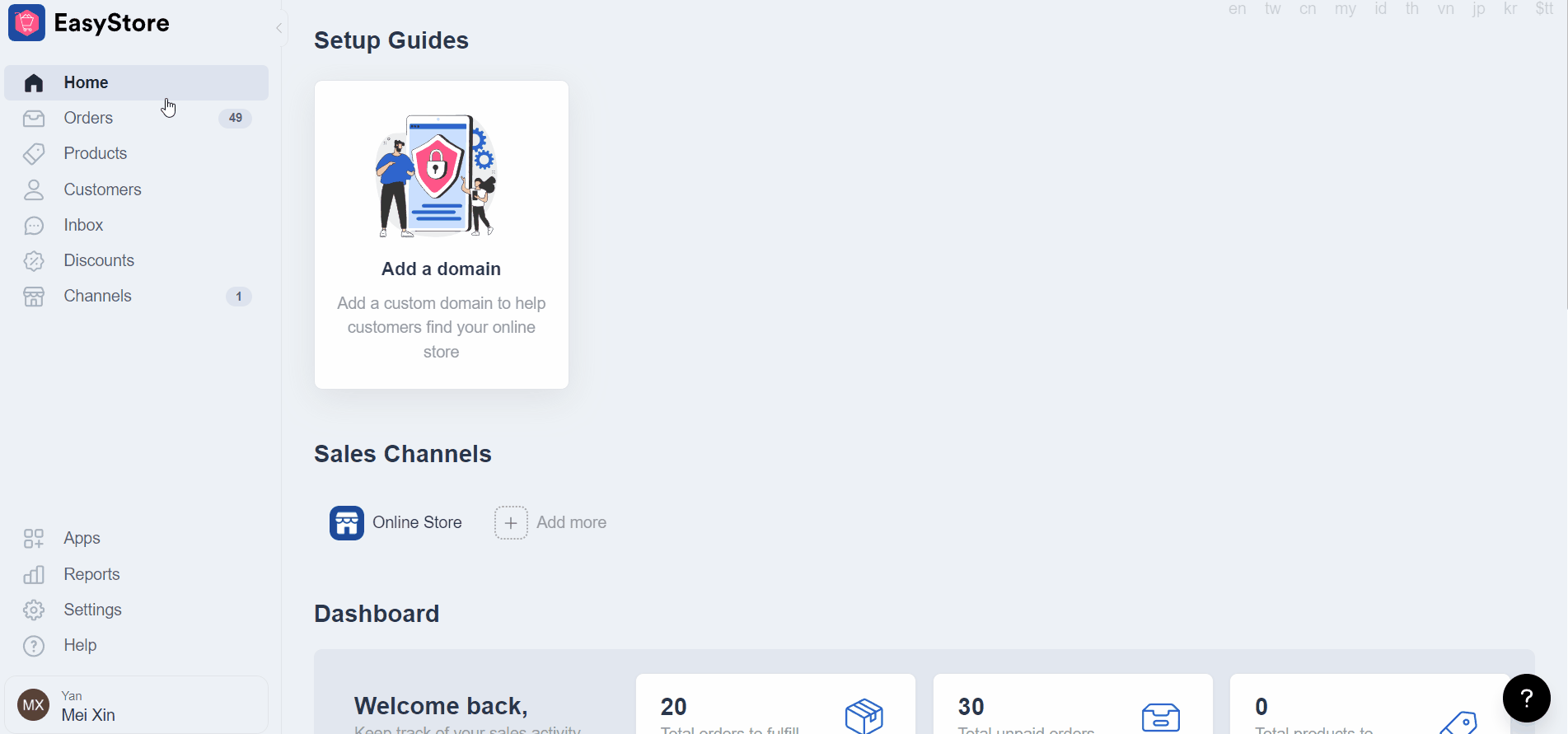 3. Auto-fill airway bill
Not only that, we will auto-generate AWB or shipping label during the fulfillment. You can directly attach it before you ship it out. Thus, you can save time and avoid those unnecessity human errors.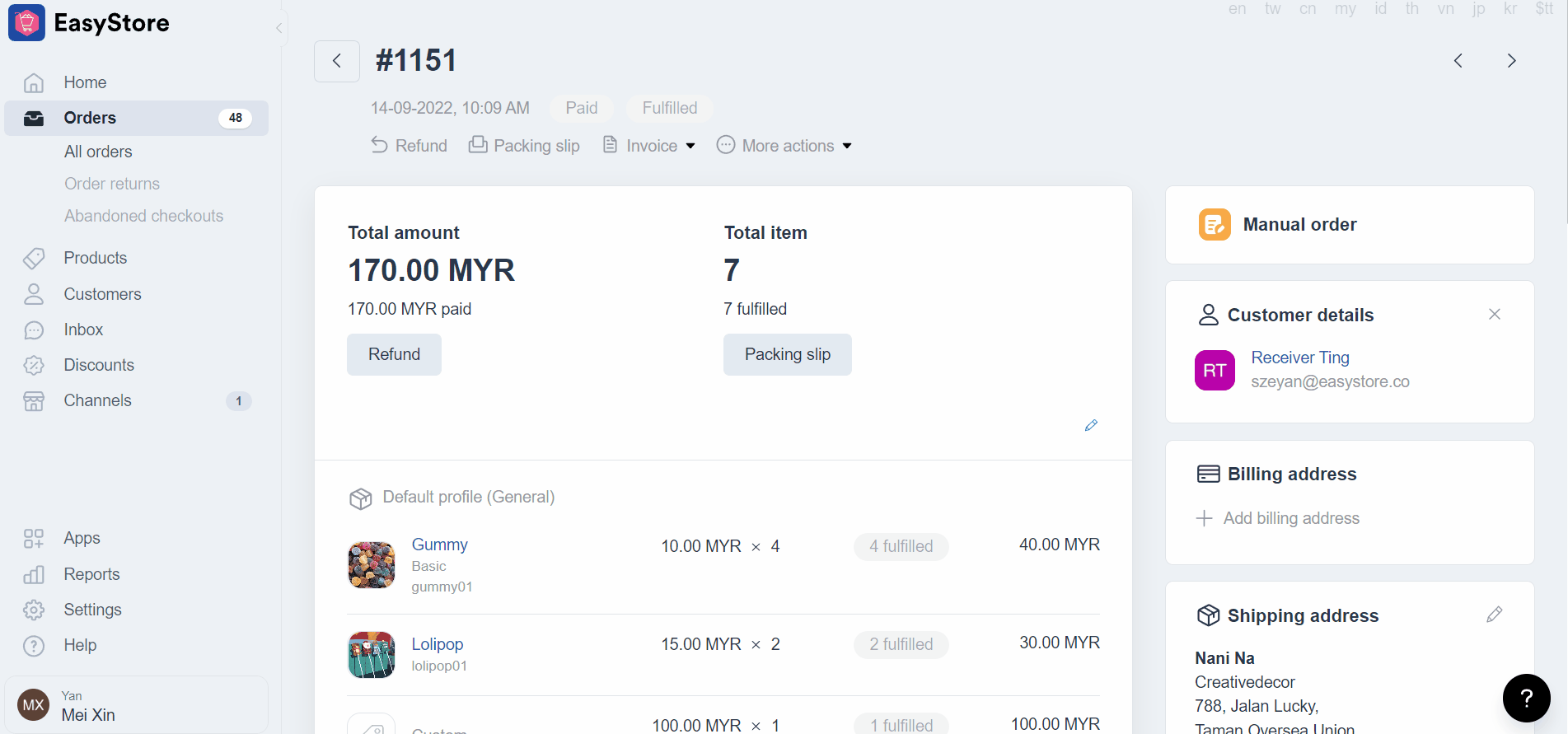 4. Order status update
After fulfillment, you can keep your customers updated with their latest status. From payment confirmation to order shipment, they will get the notifications on every action made to their orders.
How to integrate Pos Malaysia with EasyStore?
Step 1. Log in to Pos Malaysia
*If you have yet to sign up with POS Malaysia, please fill out this form.
Step 2. Zero charges to connect to Pos Malaysia
1. Go to EasyStore admin panel > Apps > Add integration > Search Pos Malaysia
2. Install Pos Malaysia
3.Key in the details > Save
Step 3. Fulfill order with Pos Malaysia
1. Go to the orders page and click on the order number
2. Click on the 'Fulfill' button and then fulfill with Pos Malaysia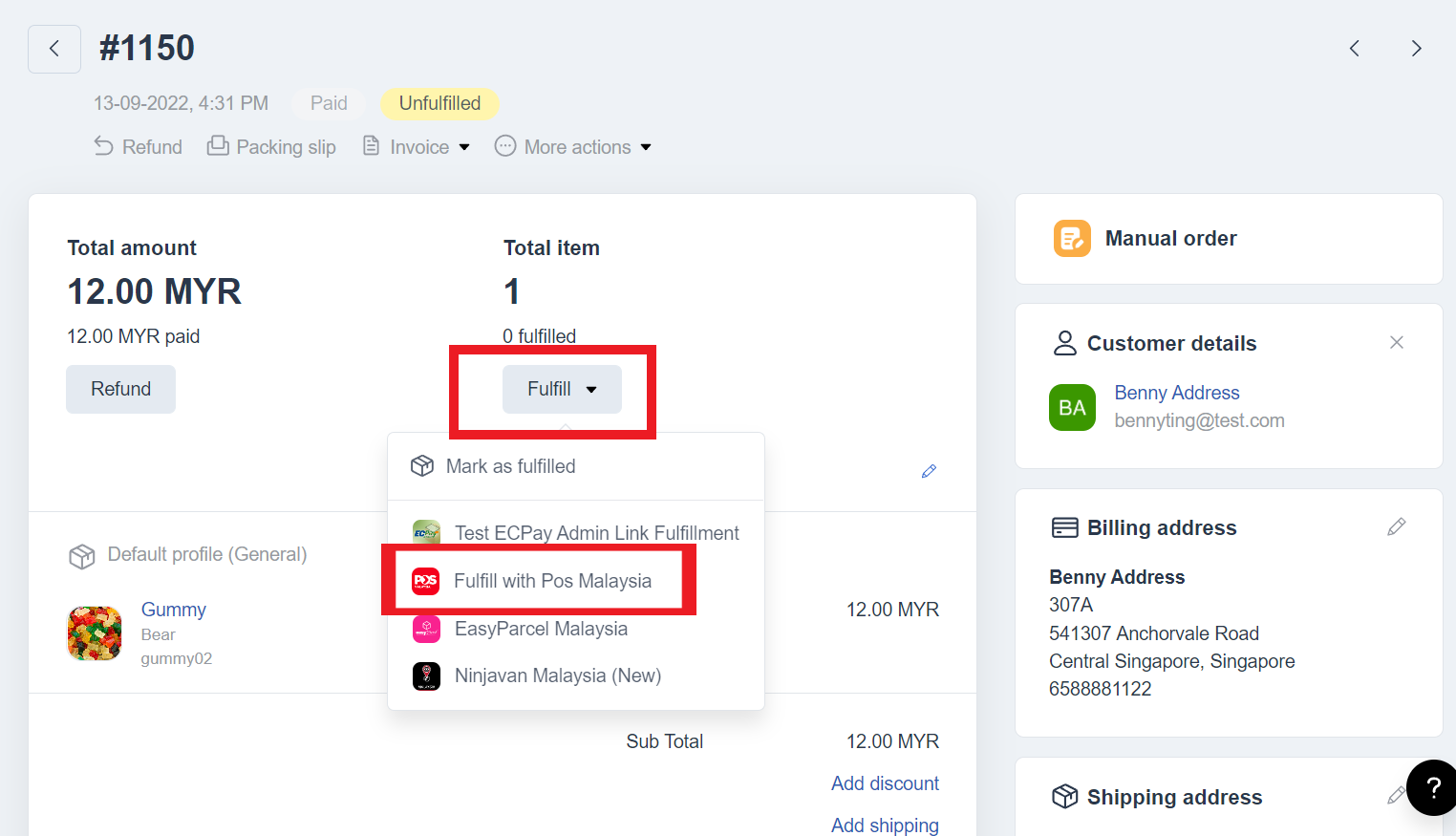 The commerce landscape has quickly adapted to new customer requirements. Post-pandemic, modern consumers value convenience and speed even more.
With all the features and solutions available in Pos Malaysia, we are sure you are able to expand your business significantly and fulfill the requirements of modern consumers.
Mulai jualan dengan EasyStore
Jual dan kelola bisnis Anda di satu tempat