[Malaysia Select] Open New Market For Your Business
By Vincent Leong · 21st July, 2021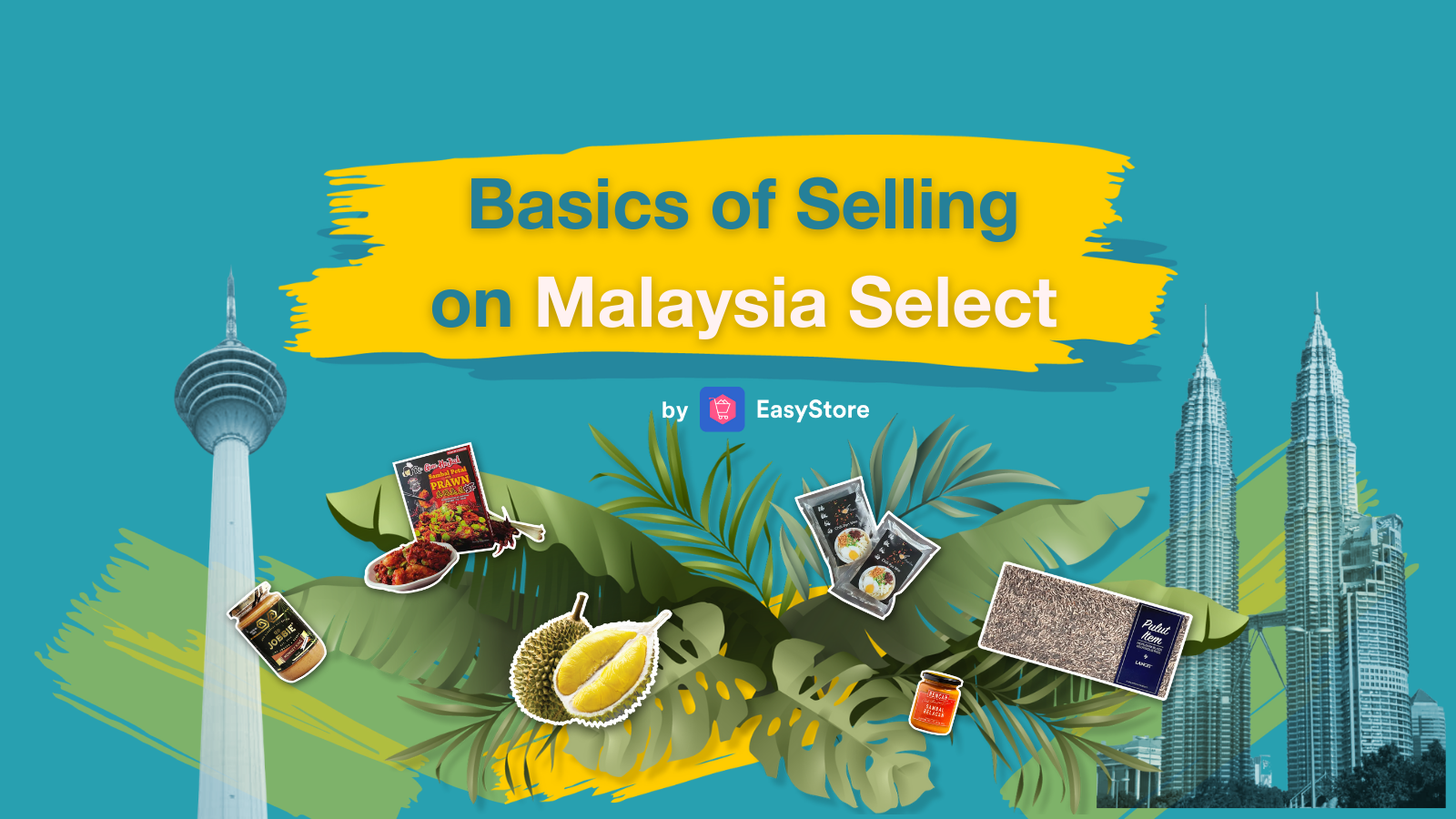 As Malaysia businesses work towards continued recovery from the Covid-19 pandemic, many can expand income opportunities with international trade. Hence, a Malaysia - Taiwan cross-border selling campaign, namely MalaysiaSelect.Asia is established with such initiative to help local businesses to break through the international barrier in equipping them with the necessities to export, to Taiwan.
This selling campaign will commence on 1 Oct- 10 Oct 2021 (10 days) with guaranteed traffic constantly flowing in from both Taiwan and Malaysia. Participating merchants will have their promotional banners to be featured on MalaysiaSelect.Asia home page that direct shoppers to their websites. Together with our partners, we plan to bring in over 80,000 daily shoppers to you.
Why Wait When You Can Be Part of Malaysia Select for FREE!
Malaysia Select has all you need to expand your market.
Feature your brand to 23.5 million shoppers across Malaysia and Taiwan

Consistent promotional effort in bringing over 80,000 daily traffic to MalaysiaSelect.Asia

Special rate on payment and logistic partners
In order to participate in this campaign, all you need to have:
An online store
*Don't have an online store? Create one for FREE with EasyStore
Able to accept both MYR and TWD
*Unsure of what currency your online store is able to receive, kindly check with your respective payment gateway for more
Home-grown Malaysia brand with SSM registered
*Businesses that are born and registered in Malaysia
Exporting is Easy and We will Show You How!
Opening the portal to the "know how" with our workshops to share about the insight and methods to sell overseas conducted by industrial specialists. Throughout the workshop, spot on any special offer to be offered by the partners as it could be a big saver to your business.
Top 10 Best Exporting Products to Taiwan
Are your products favoured in Taiwan?
Check out our top 10 most demanded Malaysia's exports in Taiwan. If you have what we are looking for, be part of us!
Together, let's bring the best of Malaysia to Taiwan.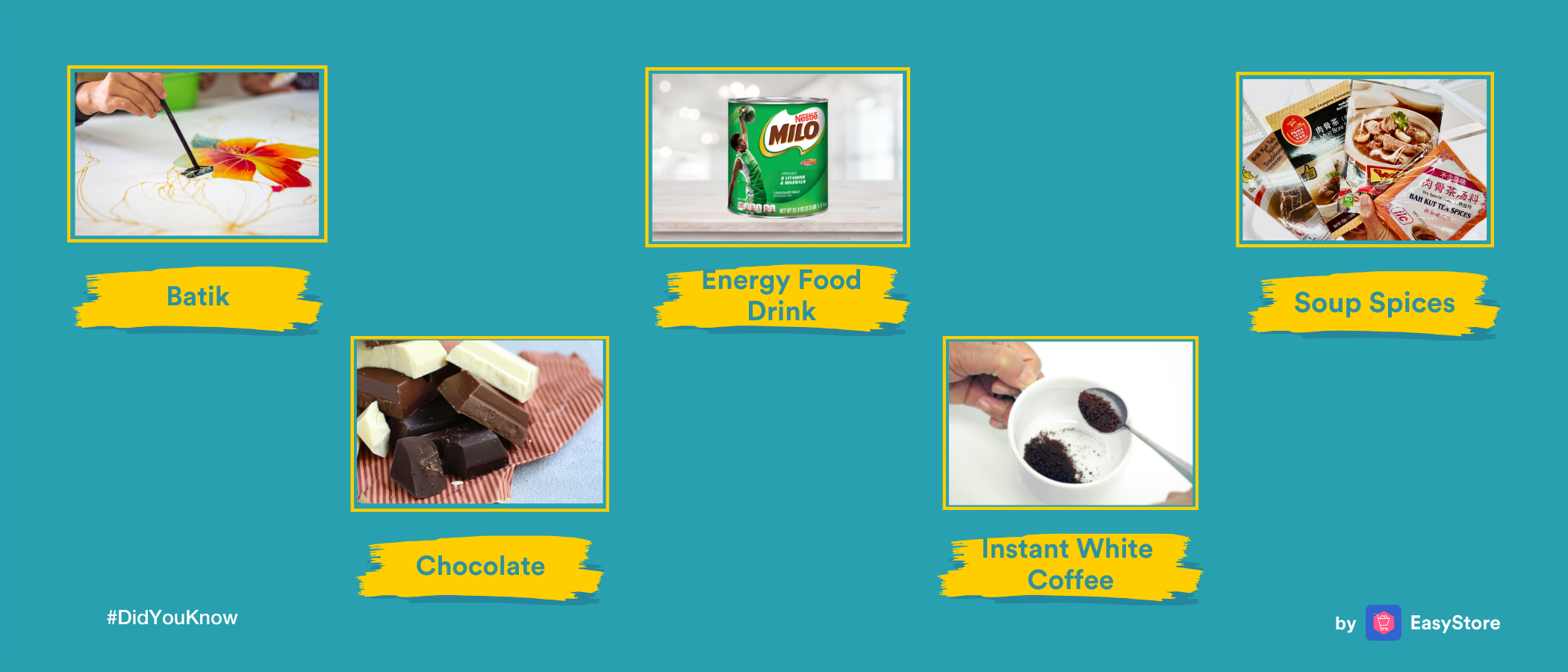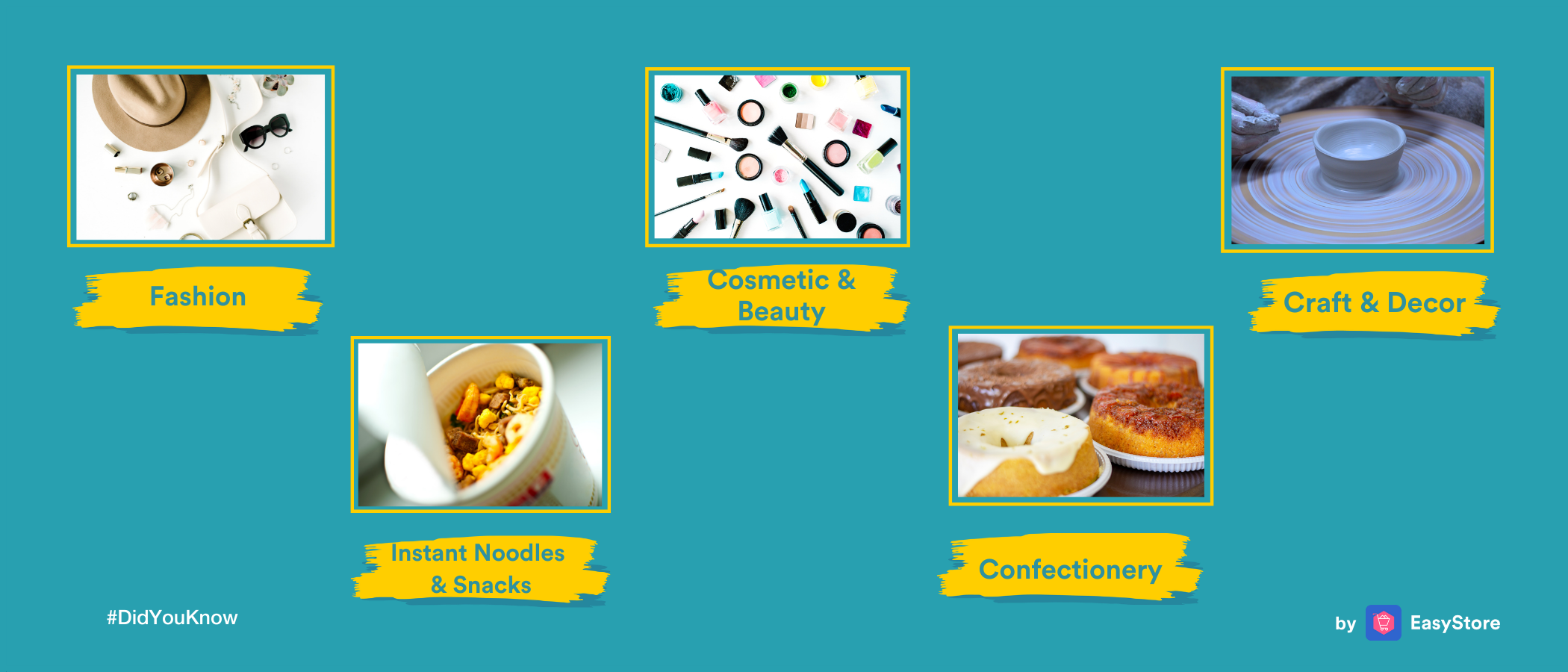 How to Participate?
Submit your application at www.malaysiaselect.asia
Once application approved, your promotion banner will be displayed on the campaign. So be prepared for a 30% daily sales growth with a attention grabbing promotion banner.
Create your promotion banner
This will be displayed at MalaysiaSelect.Asia that encourages shoppers to click on it. (Size: 800 x 800)
Create a Promotion link/url
This can be any link, which leads shoppers to your product page on your online store.
Change the promotion title
*We have just added this to allow sellers to better display their promotion with better competitive advantage. (e.g. Buy 1 free 1)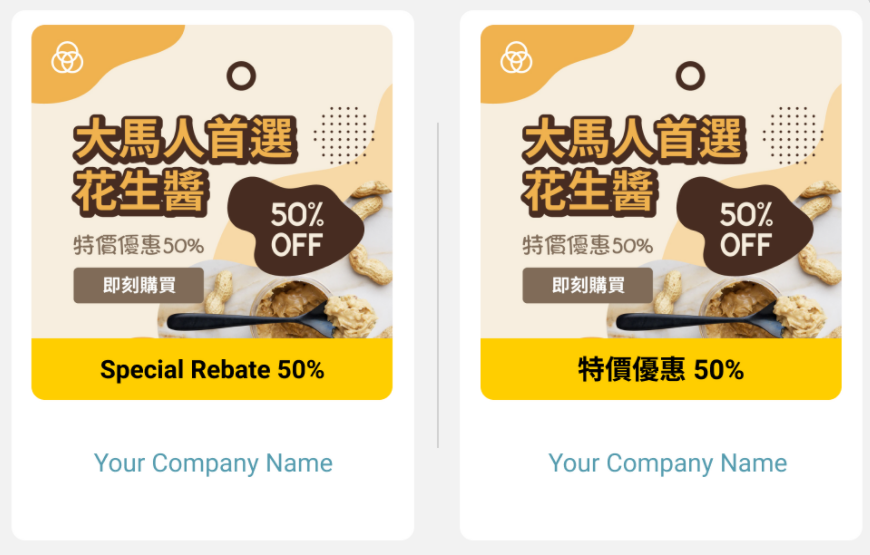 Sneak Peak of Malaysia Select Website
This selling campaign will commence on 1 Oct - 10 Oct. But here's a sneak peak of the website before the campaign.
Mobile view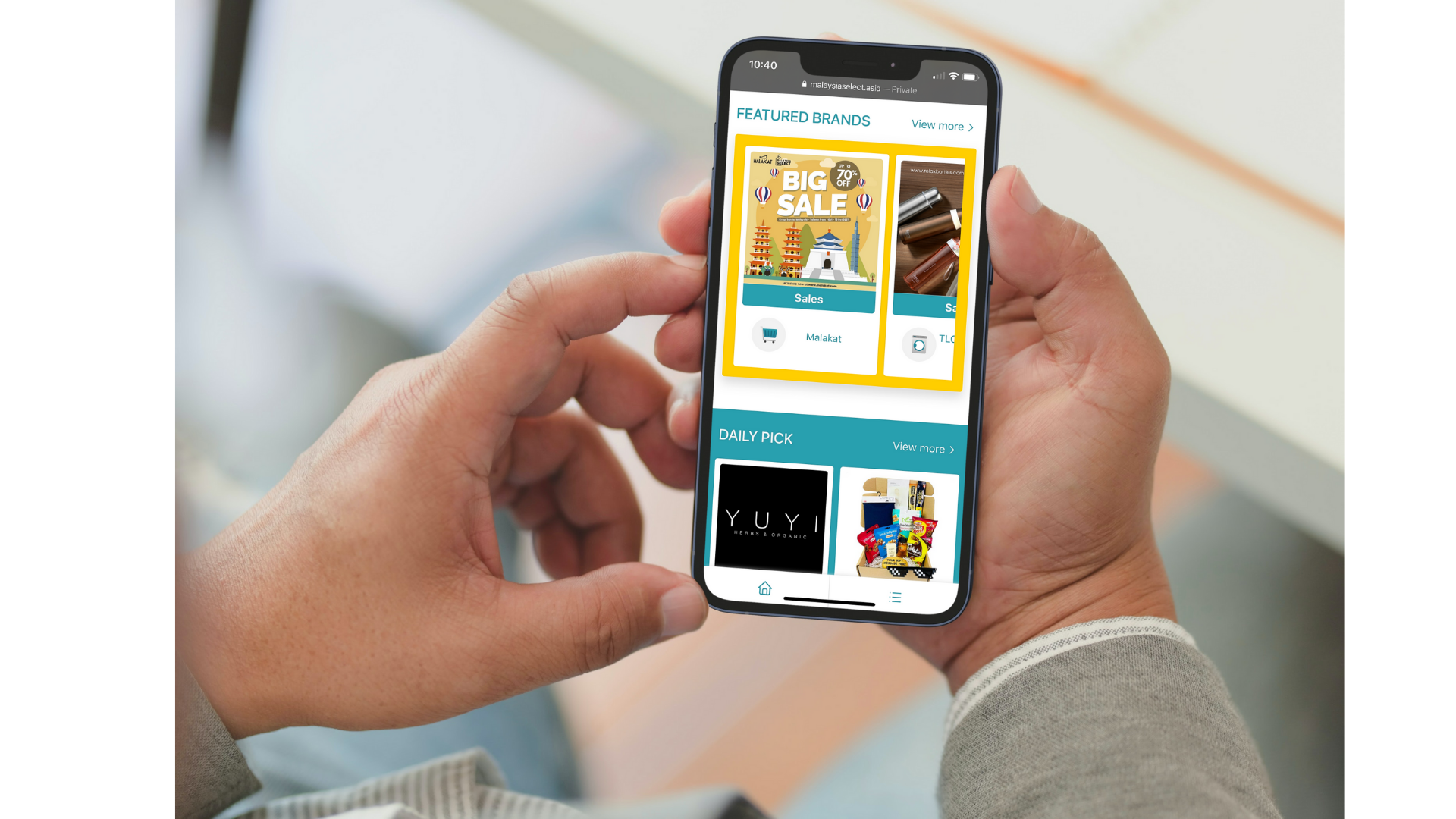 Desktop view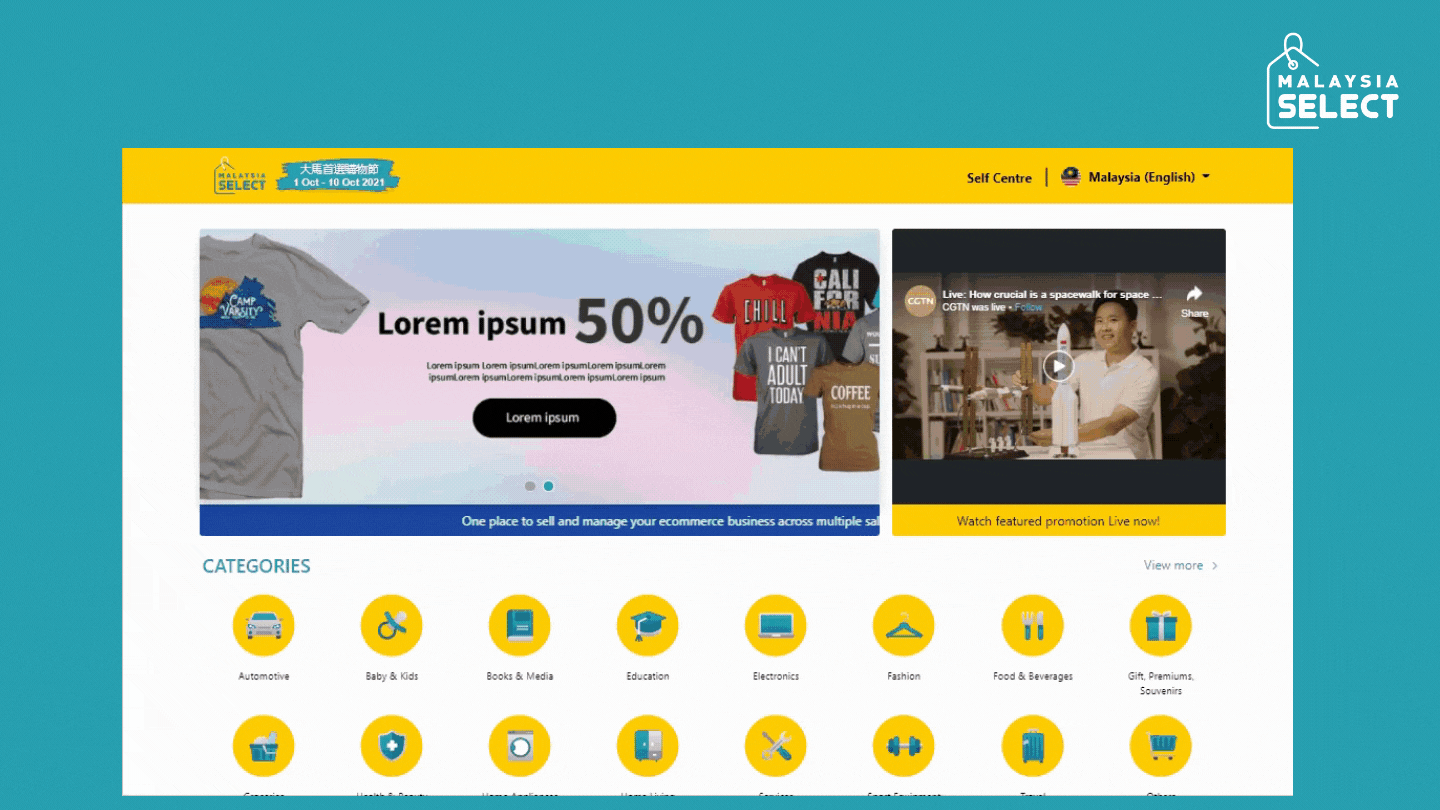 Tips to Create a Promotion Banner that Attracts Potential Buyers
A clear Call to Action
An example should be "Shop Now" or "Grab Now"
Include the benefits
Inform the shoppers about the benefit they are able to get from you (e.g. low price guaranteed or excellent quality)
Informative
Include promotion and the product visual that you are selling, may also display your product price to attract eye balls too.
Attention grabbing design
Unique image and symbols
Large and bold headline
Contrasting colour
Speak in their language
up to 70% shoppers are Chinese speaking. Thus, having a banner in Traditional Chinese would definitely bring you more traffic.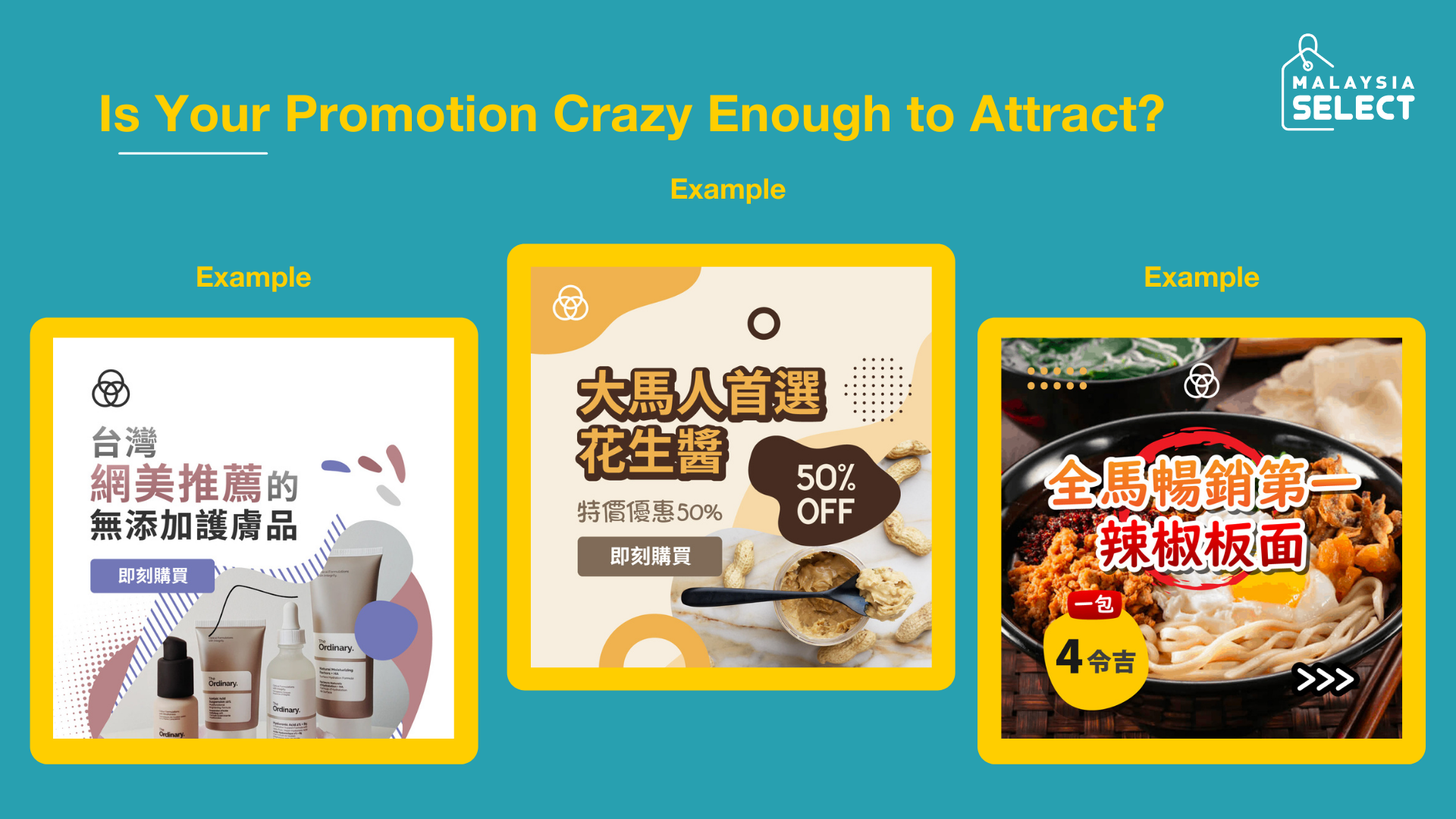 How to Create Your Promotion Link (Exclusive Guide for EasyStore Users)
Tips:
Create a product category page in traditional Chinese
Use a website translator - weglot.com (free plan available)
Include dual language in product description
Let's create a product page that houses all promotional products (Go to EasyStore Admin Panel > product > collection)
Click on "add collection" button
Add a title image and a description to describe this promotion
You can find the url of this collection in the bottom of the page
Add promotional items into the created collection
Update both promotion banner and link onto your Malaysia Select account so that shoppers can land on the designated page when they click on your promotion banner.
Why wait? Register now to be featured on MalaysiaSelect.Asia!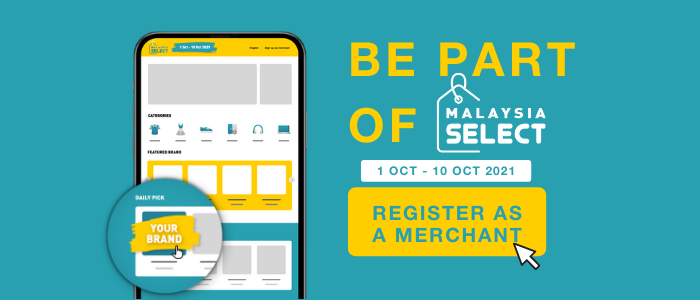 Mulai jualan dengan EasyStore
Jual dan kelola bisnis Anda di satu tempat