How to use the new Instagram business profile for your online store
By Amirul Mokhtar · 29th August, 2016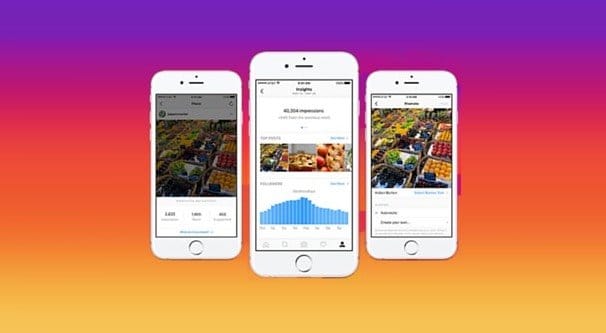 We know Facebook's business platform has been around for years and Twitter's business platform has also been around for a while. Now we have Instagram that has launched business-specific profiles and opened their in-app business tools.
When using Instagram for business, previously it was just through the regular Instagram profiles, and Instagram ads were all run and managed through Facebook. That way of doing Instagram for business is no longer.
Now, you can create a business profile (linked to your Facebook Business page), see actual analytics on your followers and posts, and create paid ads all within the app.
Instagram Business Profile
This new feature by Instagram has been gradually rolling out to users so don't worry if you don't have it yet. It will get to you soon. Additional features have been added to the business profile to help customers connect with your business and also for you to learn about your followers.
Now there is a 'contact' button when tapped, it will list out the ways they can connect with your business. The options available are phone number, email address, and directions to a physical address. Other features are in-app analytics tool that help you see how people are engaging with your business, and a promote post feature. You can find more info on the business tools here: Getting started with Instagram for business.
Creating an account for your business
If you already have an Instagram account for your business, you do not need to create a new one. All you have to do is head over to your profile settings and tap Switch to Business Profile. If you are new to Instagram, here's how you can get started. 1. Download the Instagram app 2. Sign up using your business email 3. Choose a recognizable username 4. Upload a profile photo 5. Fill in your bio (include the link to your online store) 6. Switch to business profile
Determine your goals
After you have your account set up and ready to go, you need to determine what will you be using Instagram for. There are a lot of ways you can use Instagram. I suggest deciding on the objectives and stay consistent with it. Here are some examples of goals.
Show internal company culture
Feature your customers and how they use your product
Provide value-added content to your audience
To generate leads to your online store
Types of content you can post
Product-centric - Post images of your products and how it's being used in different ways. People are visual and seeing your products in action really helps. Customer-centric - Create stories around your customers. Your audience will be attracted emotionally. Employee-centric - Post photos of your fun office environment and the people in it. This shows that there are real people behind your business.
Motivational posts - Help motivate people to become better. This also shows your values. Videos - Mix it up with videos of your products. This will really attract people. Giveaways/contest - A great way to encourage interactions and gain more followers. Have your followers share with their friends.
Building a following
What's the point of uploading all those content if no one sees it? When you're just starting out, it can be a bit depressing. You need to build a following of people who are interested in your content. There are many ways to do that. You can include relevant and popular #hashtags in your posts. When people search for those keywords, your post will appear. You get more exposure if you use hashtags in your posts. Another way is to 'Like' hundreds of random pictures from people in your target audience. This will get their attention and follow your profile. There are lots more other ways to gain more followers for your business. We want to make your life easier so we have compiled 21 ways your business can get more Instagram followers.
Integrating Instagram Feed On Your EasyStore
This is a great way to get more exposure to your products and your brand, providing your visitors with more options to view more product photos, rather than just pictures shown at your online store. It is simple to use which helps to enhance your homepage's content!
Check out how to integrate your Instagram feed on your EasyStore
And here are some examples of our merchant's using the Instagram feed:
Conclusion
Instagram is a growing channel that allows you to grow and show that there are real people behind your brand, showcase your product, company culture, delight customers, and generate new business. Let's give it a shot. Create a profile for your business and start having fun while working on your business.
Mulai jualan dengan EasyStore
Jual dan kelola bisnis Anda di satu tempat
Hubungi tim penjualan kami
Kami di sini untuk membantu Anda memulai. Harap lengkapi formulir ini untuk mengobrol, mengatur janji temu, atau menghubungi tim penjualan kami secara langsung.