How to start a professional online business without spending much money
By Amirul Mokhtar · 6th June, 2016
The cost of starting a business is definitely one of the biggest obstacles that stop people from pursuing their business dreams. You need to set aside some initial investment so you can buy inventory, rent out some space for your inventory, buy supplies for packing purposes, marketing budget and much more. But that is not always the case. Did you know you that you can run a successful ecommerce business without carrying any inventory? It's called dropship.
How does it work?
A dropshipped business is a type of ecommerce business where you take orders from customers but your supplier or distributor is responsible for shipping the product to the customer.
A customer finds your website and places an order
You receive the payment from the customer and place an order with your supplier (at agreed wholesale price)
The supplier ship out the product to the end customer with your details so it looks like it is coming from you.
Since you are not carrying any inventory, you will cut down a lot on the cost.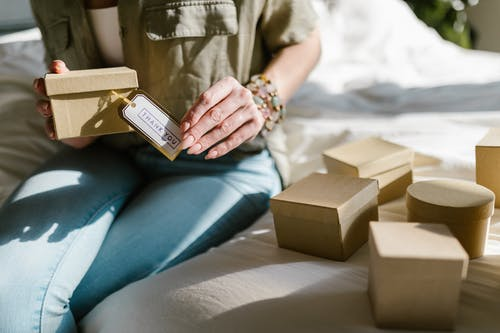 Sourcing your products
First of all, you need to have an idea of what you want to sell. What was the last thing that you or your friends bought online? or check out best seller categories in online marketplaces. You can also read up on 5 ways to source products for your online store. After you have decided on what to sell, you will need to find who can supply those products. And you're not looking for just any suppliers, you will need to look for those that do dropship. A good way to find suppliers is to do a search on Google. Search for your products and include keywords such as "dropship", "suppliers", "wholesalers", or "distributors". An even easier way to get supply for products is through a dropship platform like Kumoten. You can get access to thousands of products without worrying about buying inventory or minimum order quantity. Other product sources
e-marketplaces ex: lazada, 11street
Instagram - search hashtags
local physical stores
This part is very crucial to your business. You want to make sure you are working with reliable suppliers and that you can always get the products whenever you get orders.
Systematize your business
With dropship, you don't need to do any packing or fulfilling of the orders. This saves you a lot of time and hassle. You can take this to your advantage and run a completely systematic online business. What you will need is an ecommerce website with shopping cart that pretty much do all of the work for you. So you can focus more on getting people to visit your online store. With EasyStore, you can easily build your own ecommerce website complete with shopping cart, order and customer management system. Without the help of any web developers. Having an online store makes your business more professional and more trusted. Not only that, but it also save you a lot of manual work. Your webstore will do the sales for you and it is open 24/7. Every order placed is recorded with necessary order information like item ordered and shipping address. All you have to do is forward it to your supplier so they can process the item to your customers.
How much does it cost to start a dropship business?
Some suppliers may require a membership fee to become their dropship agent. But this usually isn't that much and it is also a one time fee. Dropshipping doesn't require you to carry any inventory and you will receive payment from your customer then only purchase from your supplier. Therefore, there is no initial investment for inventory. You may think that having your own website is very expensive. Well, back then it was. You would spend over thousands of dollars to hire people to build a website for you. With today's technology, not only is it more affordable but you can also do it yourself. EasyStore is an easy-to-use online store solution that provide affordable options for anyone that want to start their own online business. Doesn't matter whether you are a student, an executive, housewife, working parent, or a small business owner. You can easily build your own professional online store.
Conclusion
Dropship is a great business model for those that are just starting out on ecommerce or those planning to do part time business. You don't need a big investment to start, save a lot of time and less manual work. Incorporate an affordable and easy-to-use online store solution with your dropship business and you get a professional and systematic business. What are you waiting for? Start your online business today!
Mulai jualan dengan EasyStore
Jual dan kelola bisnis Anda di satu tempat