EasyStore Q3 Latest Updates: July - September 2021
By Yavini Lucille · 6th October, 2021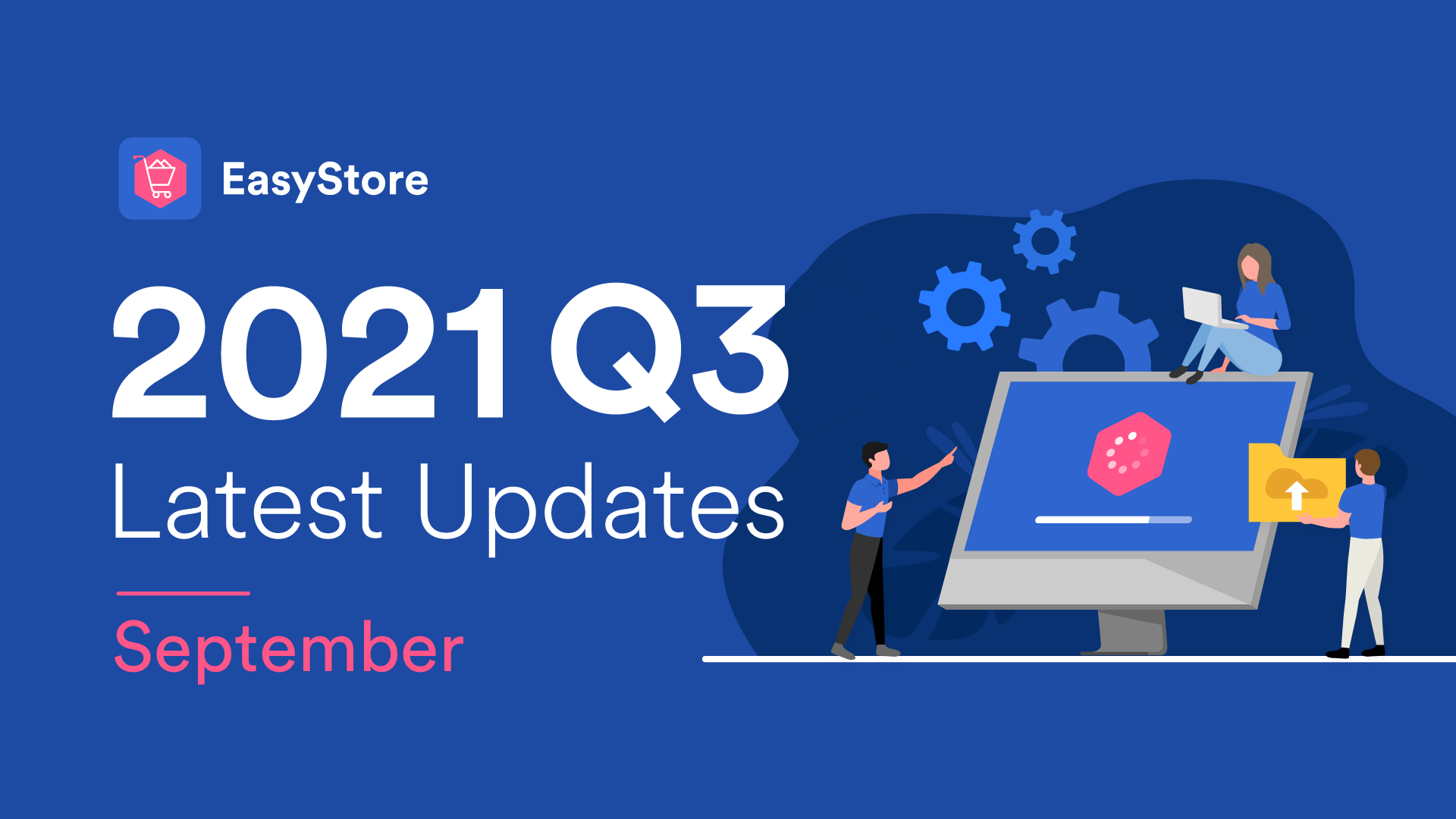 Product update of quarter three (Q3) is here! Our newest update include tons of enhanced tools, upgraded integrations, as well as some brand new features for your business.
Starting from checkout process, sales channels, inventory management to payment and shipping integrations, we bring you even more powerful features to grow your online business further. Continue reading to have a closer look at this quarter improvements.
New Feature
1. [Sales Channel] Accept Orders from WeChat by Using Order Form
One of EasyStore's goals is to make multiple sales channel journey easy for everyone, and we're expanding that initiative with our new WeChat channel.
WeChat order form, a WeChat look-alike order form that allows customers to place orders. Now, no more need to manually record orders from WeChat, only need to copy and send the link to customer, and those orders will auto-sync to your EasyStore Admin Panel.
With this order form, you can easily turn your WeChat friend into paying customer within 2 steps.
Add product into WeChat form
Copy and send the link!
How does it work? Read more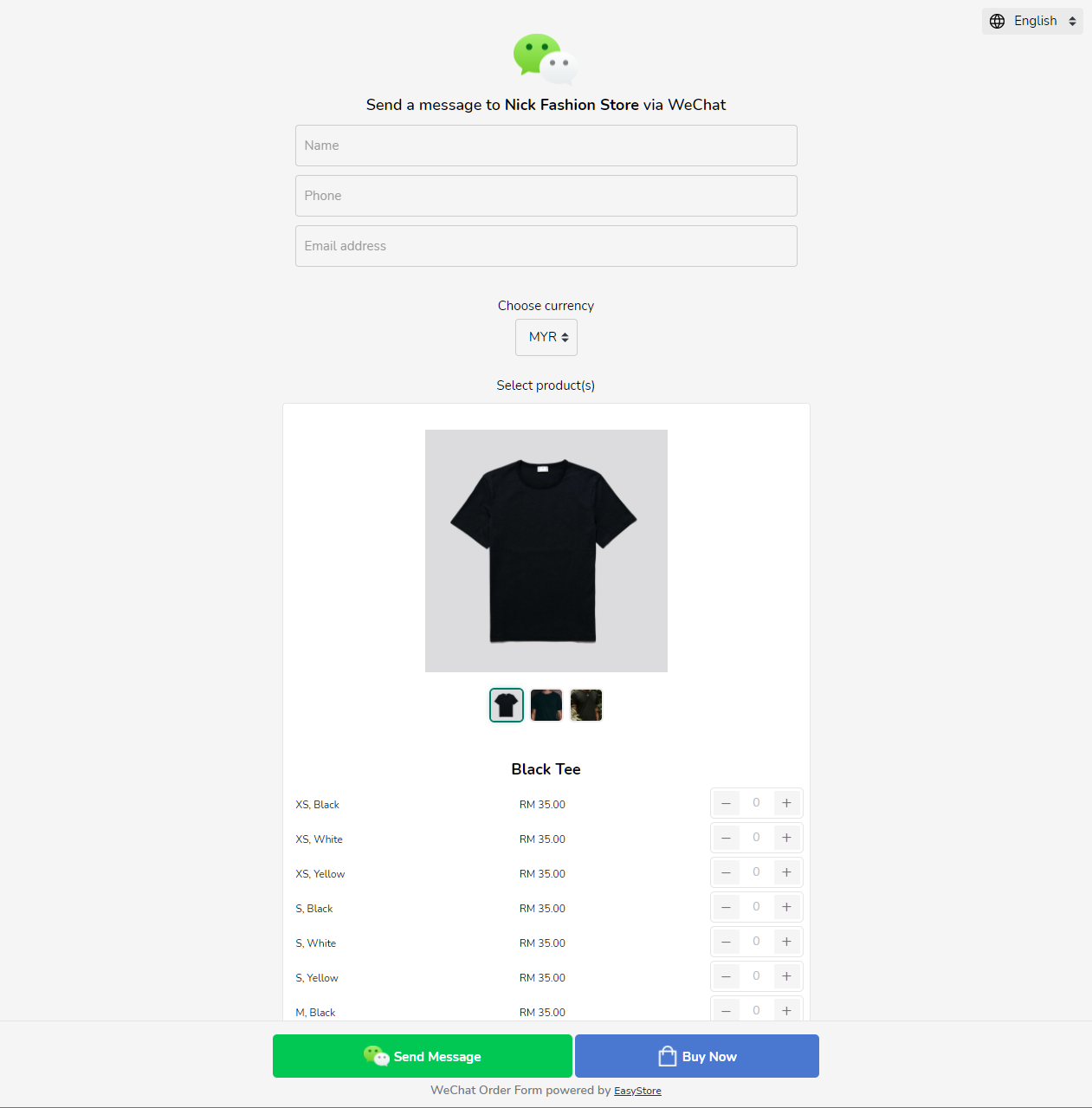 2. [Inventory] Plan Your Stock Needs With Inventory Forecasting
Inventory forecasting is to predict the timing of your stock going to run out. If your inventory forecast is not precise, you might end up overstocking your store, and make it difficult for your financial decision.
Why do we need inventory forecast?
To maintain appropriate stock levels
To allocate resources efficiently for future growth (especially on 10.10, 11.11, Christmas and more shopping festivals)
To improve the sales process
To identify competition coming out of the business OR new competition entering the market
Want to learn more about Inventory Forecasting? Read more here.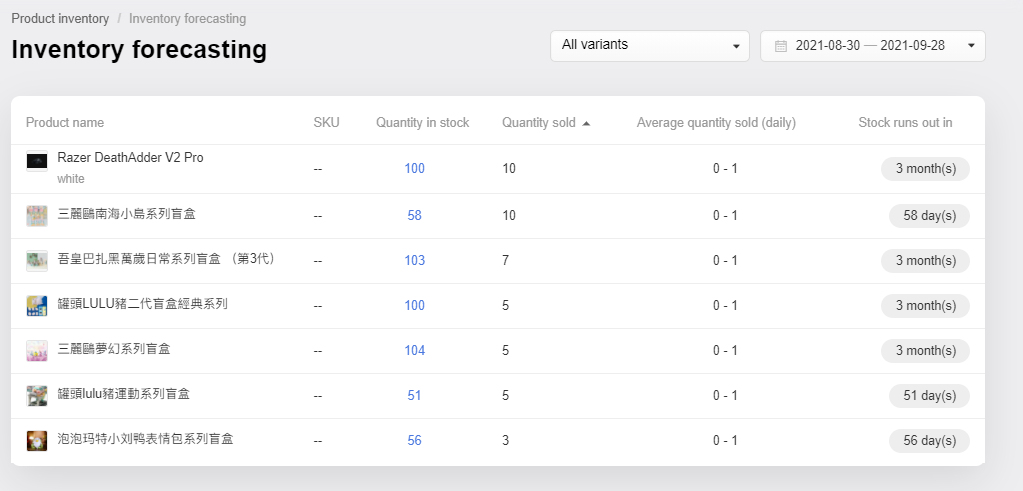 3. [App Integration] Fulfill Your Accounting Needs With AutoCount On-The-Go (AOTG)
AutoCount is an accounting system, you can sync your orders, products, and refunds details to AutoCount with just one click.
How AutoCount accounting system works?
If your product is link with AutoCount, any changes made on price, cost and quantity at EasyStore will be reflected on AutoCount automatically.
You can sync product information from and to both sides (EasyStore & AutoCount).
New product/variant will automatically create at AutoCount account system.
AutoCount On-The-Go works as a virtual assistant, it allows you to check company information whenever you want. You can easily know how's your company performance with its dashboard and reports.
Learn more about AutoCount on the go app here

4. [Logistics] Introducing new overseas partner
Here we have logistic service that offers full-fledged fulfilment solution with state of the art warehouse management system. Whether you need warehousing, pick and pack sevices, delivery, or order tracking features, you can get all your needs achieve here with iStore iSend. How does it work in EasyStore? Read more.
Good news for Malaysia's businesses! Another shipping service - Skynet Malaysia has now been integrated into EasyStore. With such, it's finally availanle for EasyStore's merchants!
You can fulfil your orders and download the Airway bill (AWB) to simplify the order fulfilment process & reach customers faster.
Wish to know more? Continue reading.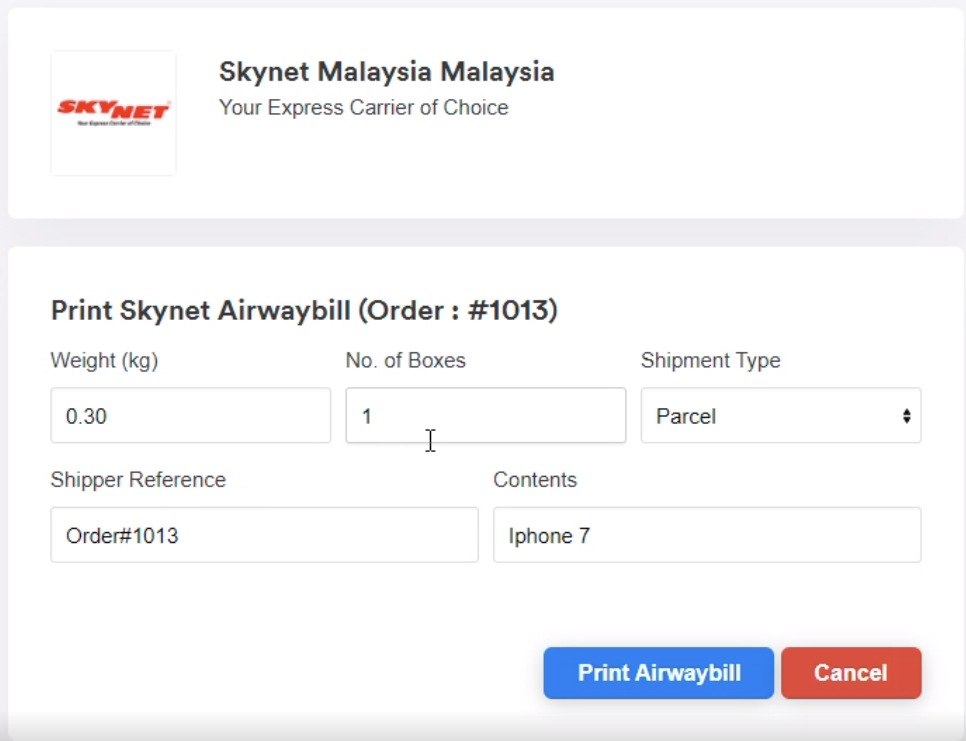 Feature Enhancements
1. [Checkout] Customize Your Automated Order Cancellation Time
Still worry that customer adds product to their cart on your online store and doesn't proceed to checkout and complete the purchase?
No worry, you can now set up an Automatically order cancellation and restock the inventory when the orders are not paid, now come with 12 hours and 24 hours selection.
Learn how to auto-cancel and restock your order here.

2. [Checkout] New Interface for Checkout Page
EasyStore has launched a brand new checkout page.
With this update, you can now arrange your payment method, make it look nice and tidy. Besides payment method, we have added a pickup option allows customer to self-pick or ask someone else to help pick up.
With all the new interfaces, it will definitely enhance customer shopping experience and boost your conversion by making the check out process smoothly.
Want to know more about our new checkout pages? You may click here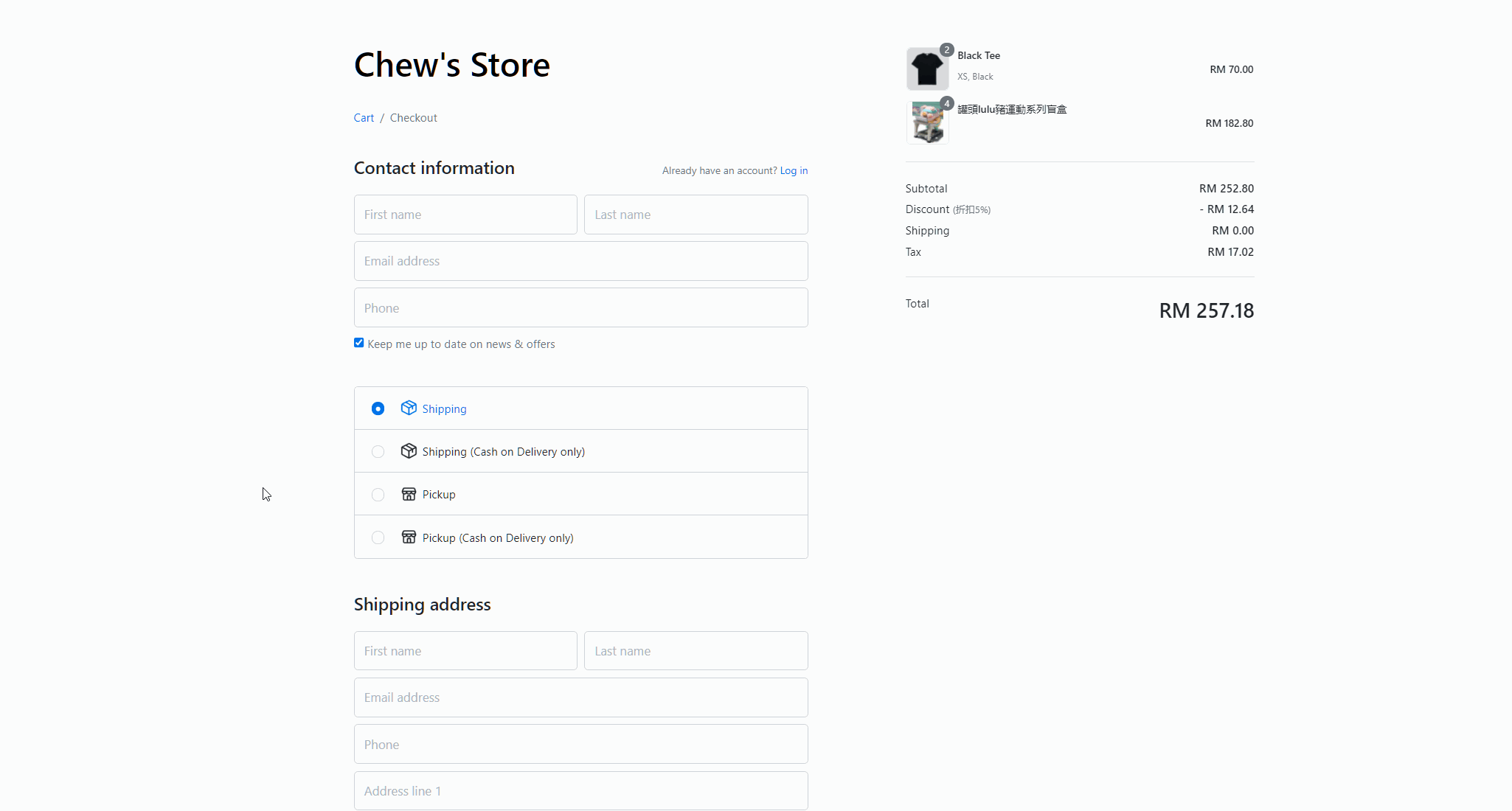 3. [App Integration] You Can Now Customize Product Star Rating Email
When customer's order status changes to delivered, EasyStore will auto send an email and ask customer for review. With the new feature added, you can edit the product rating email content, and able to resend rating emails to customers.
Here is the step-by-step guide on how you can customise your email.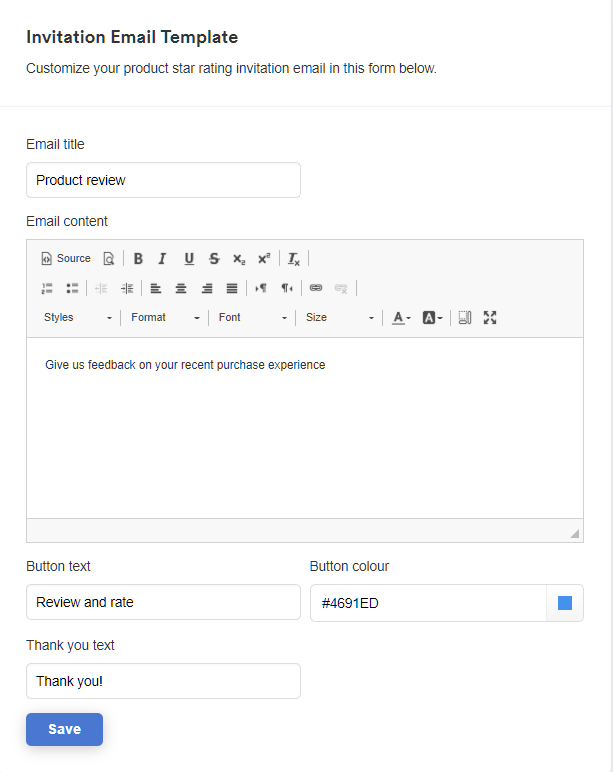 4. [Sales Channels] Order Form Is Now Available in Multiple Language
Order Forms now allow customers to select their preferred language to shop your store/when visiting your store.
Available languages are :
English
Simplified Chinese
Traditional Chinese
Thai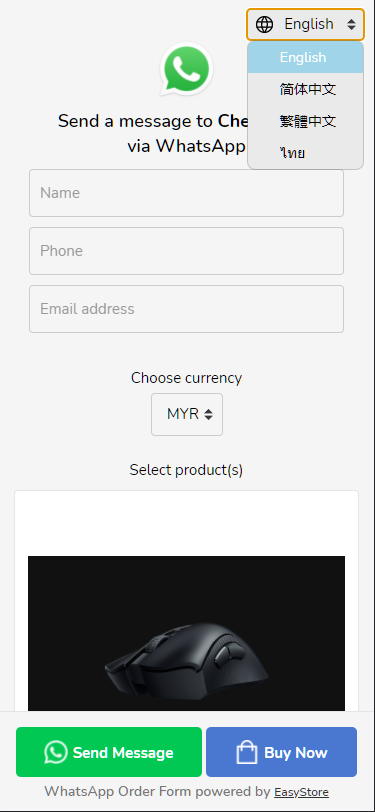 5. [Orders] Export Your Orders with More Information
In EasyStore, you can export your order in CSV or excel. With this new enhancement, you are now able to view 2 more billing fields and 2 fulfilment fields:
Billing Sub District
Billing District
Fulfilment Sub District
Fulfillment District
6. [Sales Channels] EasyStore Mobile App Enhancement
We added new filter categories for your report section. Now you can filter reports by sales channel, sales person, date.
You can now edit order fulfilment status in mobile app
Check out our blogpost to know more about EasyStore Mobile App.
7. [Logistics] Lalamove Malaysia Supports New Regions Now - Pulau Pinang and Johor
Want to expand your customer base by sending more regions? Lalamove Malaysia is supporting 2 more new regions in West Malaysia: Pulau Pinang and Johor.
Lalamove Malaysia now covers:
Whole Johor Bahru
Senai
Tiram
Kulai
Kelapa Sawit
Pasir Gudang
Gelang Patah
Nusajaya
Pulai
Whole Penang
Ready To Try Out All These Updates?
EasyStore has always been listening to our merchant's feedback, and make put effort into enhancing customer shopping experience and also upgrading our existing features. Together, we make EasyStore better!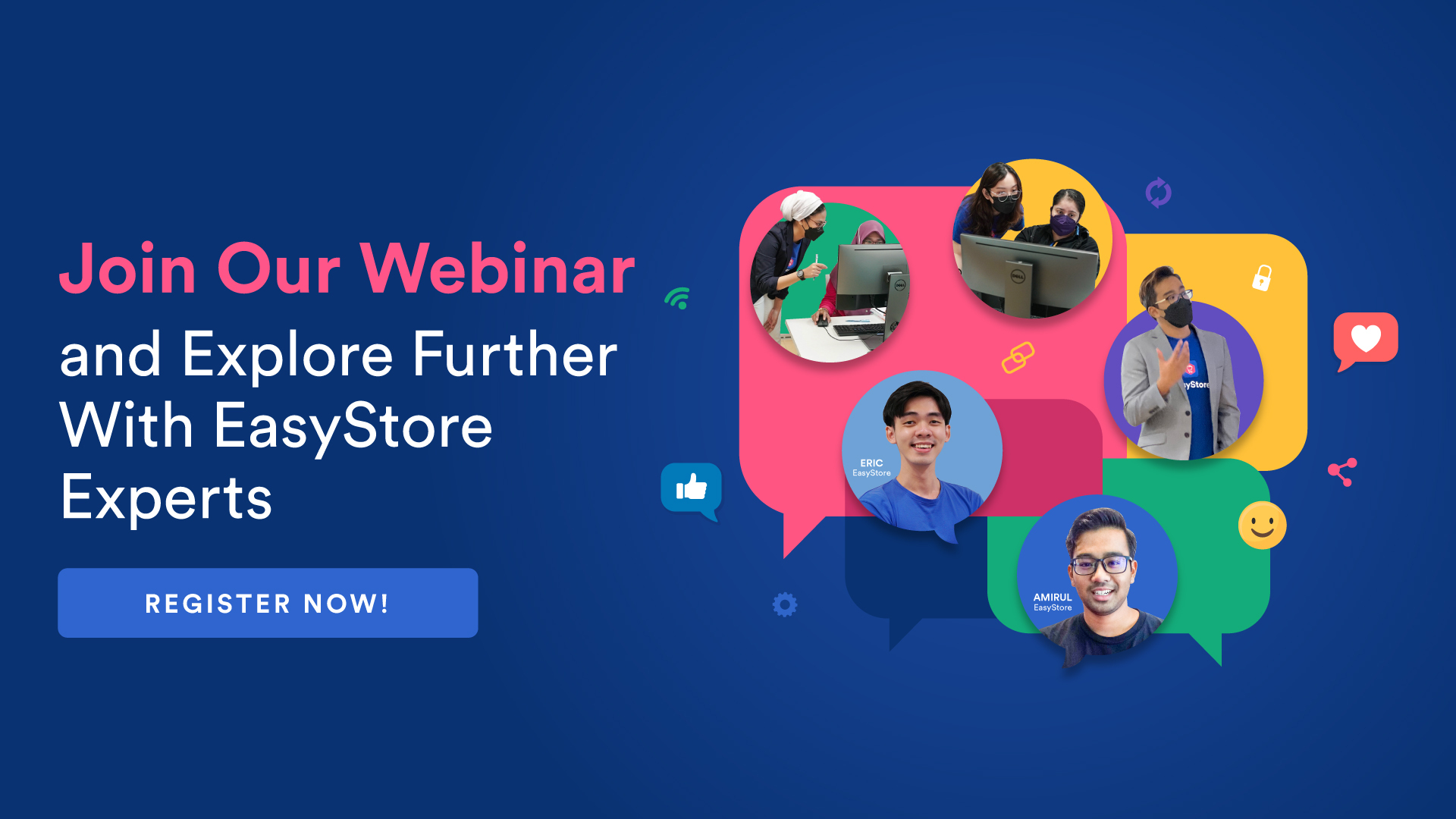 Mulai jualan dengan EasyStore
Jual dan kelola bisnis Anda di satu tempat