EasyStore Feb-Mar 2023 Product Updates
By Emma · 22nd March, 2023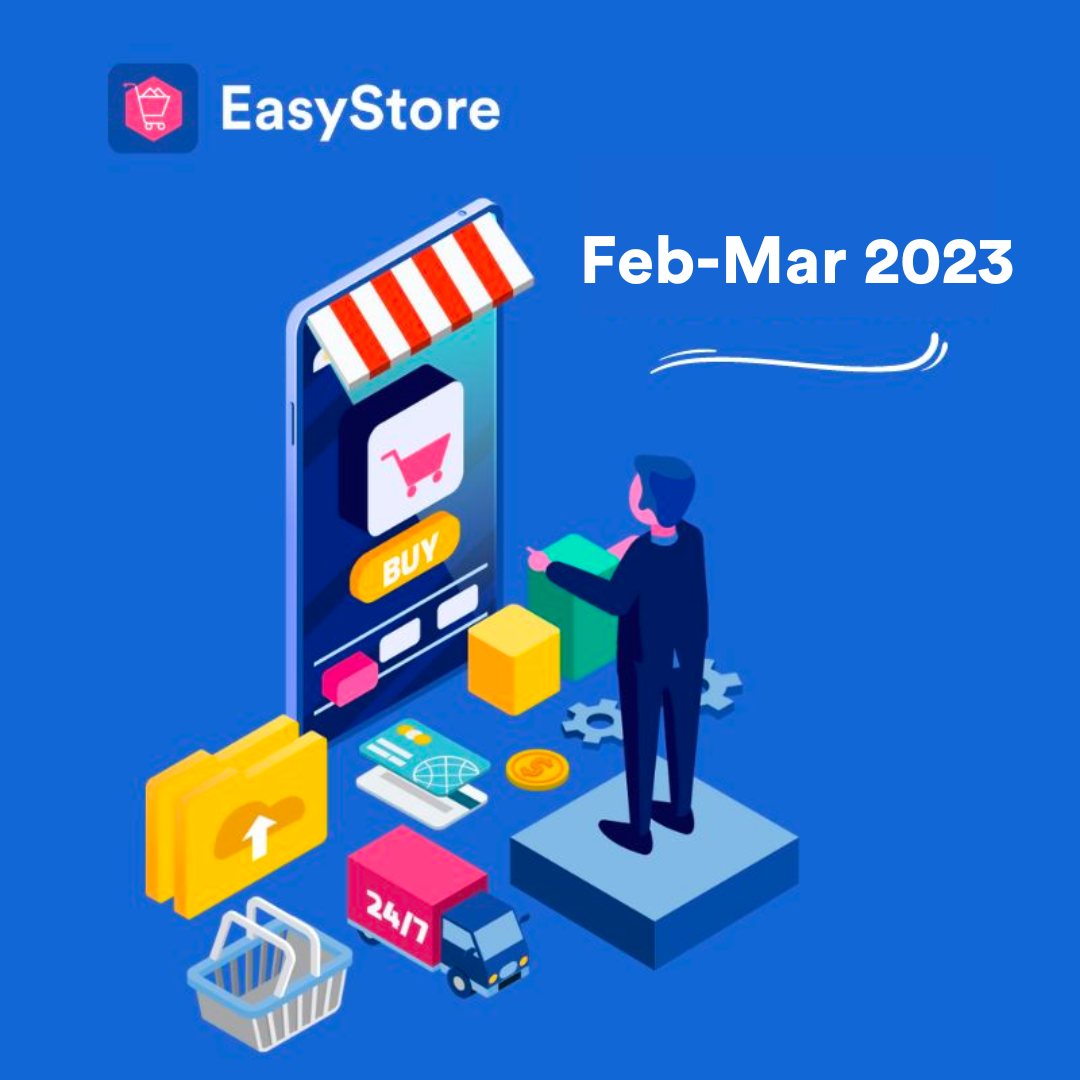 We are excited to share with you the latest updates for EasyStore that were introduced in February and March. These updates are aimed at improving your overall experience with our platform and making it even easier for you to manage your business. Read on to discover the new features and improvements we have made for you.
1. [Product] AI-generate description
With the rise of ChatGPT and its potential to revolutionize the way we work, we've now integrated this cutting-edge AI technology into our platform. You can utilize it to generate product description for your products to make them sell. Read more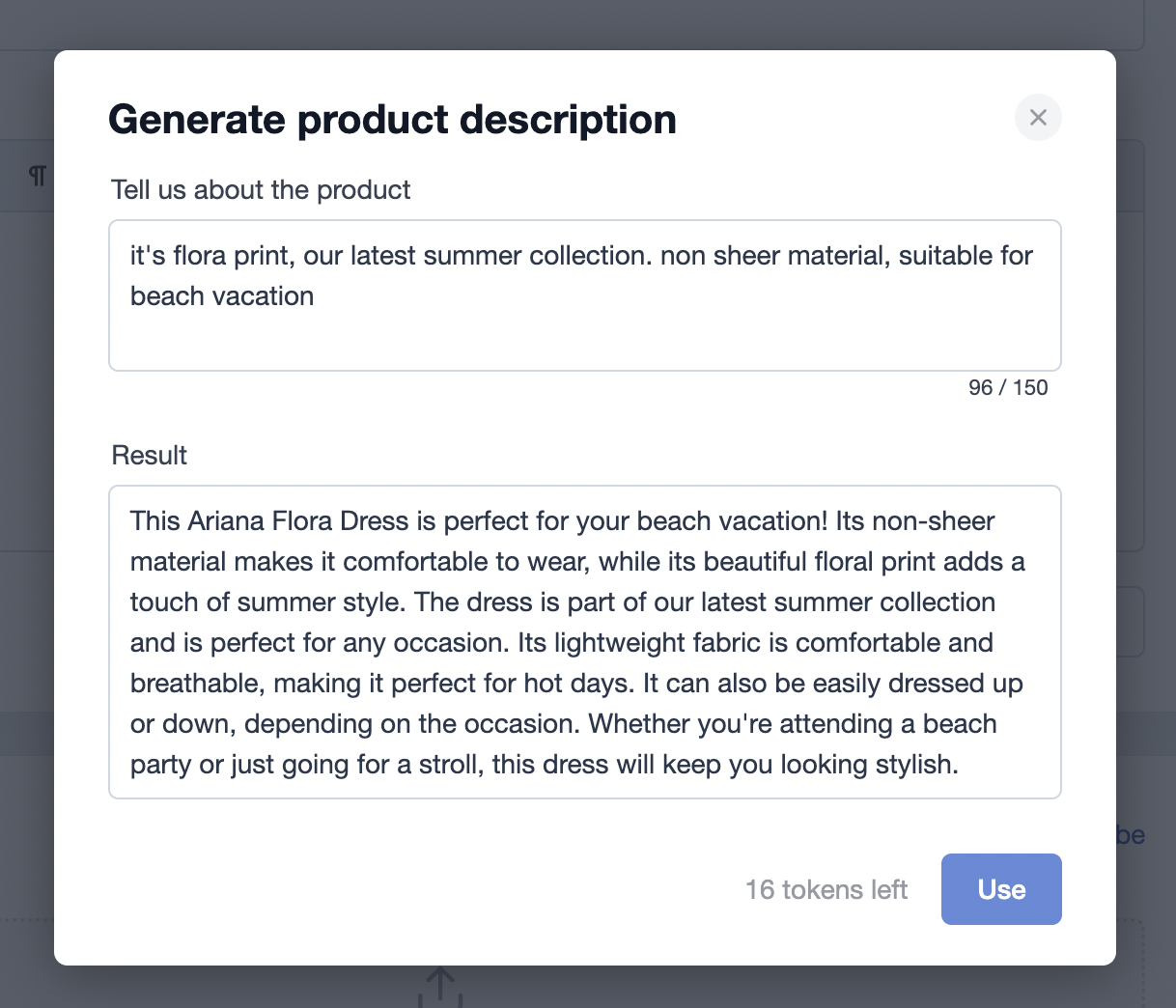 2. [Facebook Live]: Filter created cart that not paid
It assists you in identifying and filtering out commenters who have created a cart during the live stream but have not yet completed the payment process. This feature can help you save time and effort by focusing your attention on potential customers who are more likely to convert, ultimately leading to increased sales and revenue.
3. [Facebook Live]: Assist customer create cart during live
This allows you to assist customers in creating a cart during the live stream without interrupting their viewing experience which also enables you to provide a seamless shopping experience for customers and increases the likelihood of converting viewers into customers.
4. [Customer]: Send activation email or SMS to newly import customers
When you import a list of new customers into your EasyStore, you have the option sending an email or SMS notification to inform the customers of their account activation. We will priotize sending email to customer, if email is not valid, SMS will be sent.
5. [Inbox] - Manage all messages via EasyStore Inbox
EasyStore Inbox enables you to streamline customer communication process. By connecting to messaging platforms such as WhatsApp(soon), Telegram, LINE and Messenger to the Inbox, you can manage all messages in one central location. This eliminates the need for you or your staff to constantly switch between different messaging apps and platforms to respond to customer inquiries, which can save time and improve efficiency.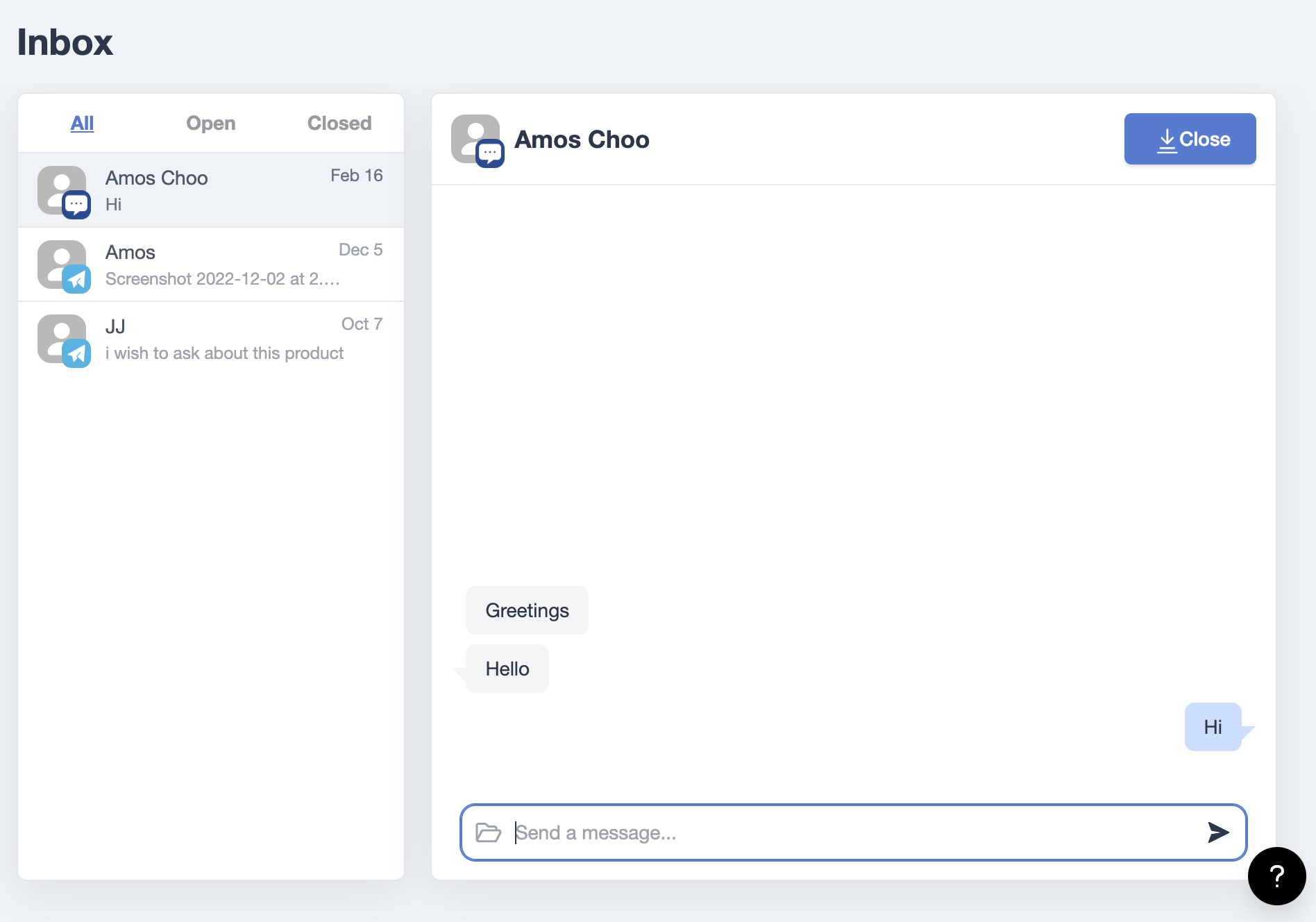 6. [Theme Template]- 8 new themes available
You have more options to choose from when designing your online store. Even they are labeled for specific industry, the fact is that these themes can be customized to fit different industries makes them even more versatile.
Fashion
1. Crunch (demo page)
2. Sneak Crunch (demo page)
3. Italia (demo page)
4. Tunes (demo page)
5. Milano (demo page)
6. Beverly (demo page)
F&B
1. Brew (demo page)
Beauty
1. Scents (demo page)
7. [Payment] - Apply different transaction charge to sub-payment method
Sellers can set different transaction charges for different payment methods by using the same payment gateway. For example, if a seller is using a payment gateway that charges a higher transaction fee for credit card payments compared to bank transfers, you may choose to set a higher transaction charge for credit card payments and set a lower transaction charge for bank transfers.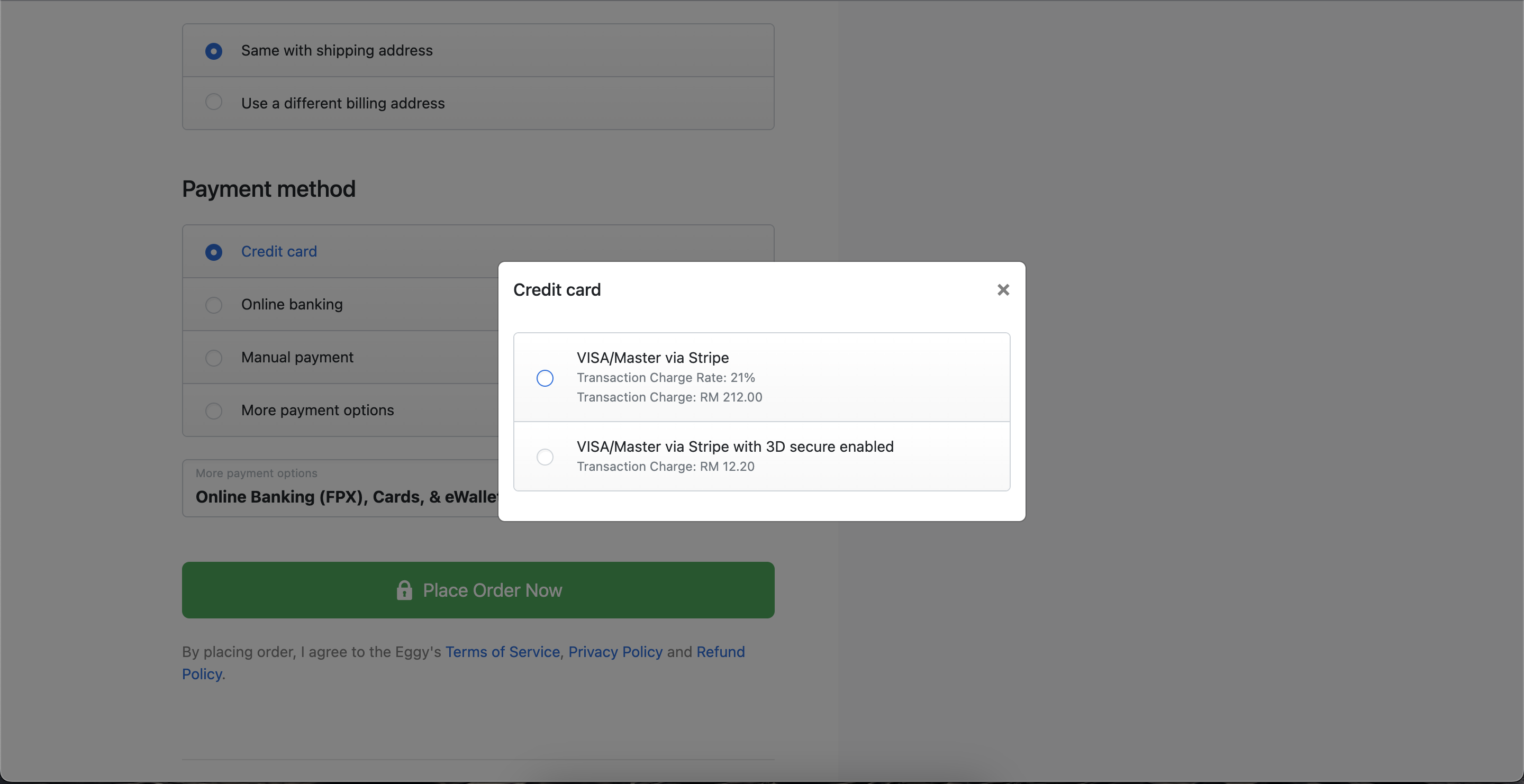 8. [TikTok Shop] TikTok pixel integration
You can now enable TikTok Shop pixel integration to connect their pixel with their TikTok account. This integration allows you to track important metrics such as website visits, add to carts, purchases, and more. This information can help sellers understand how customers interact with your TikTok Shop, and identify areas for improvement. Read guide
9. [Plugin: Product Star Rating] Display best reviews on home page
This enhancement allows you to showcase the top 15 products that receive 4 or 5 stars rating on your store front. By highlighting these highly-rated products, you can build trust with potential customers and encourage them to make a purchase.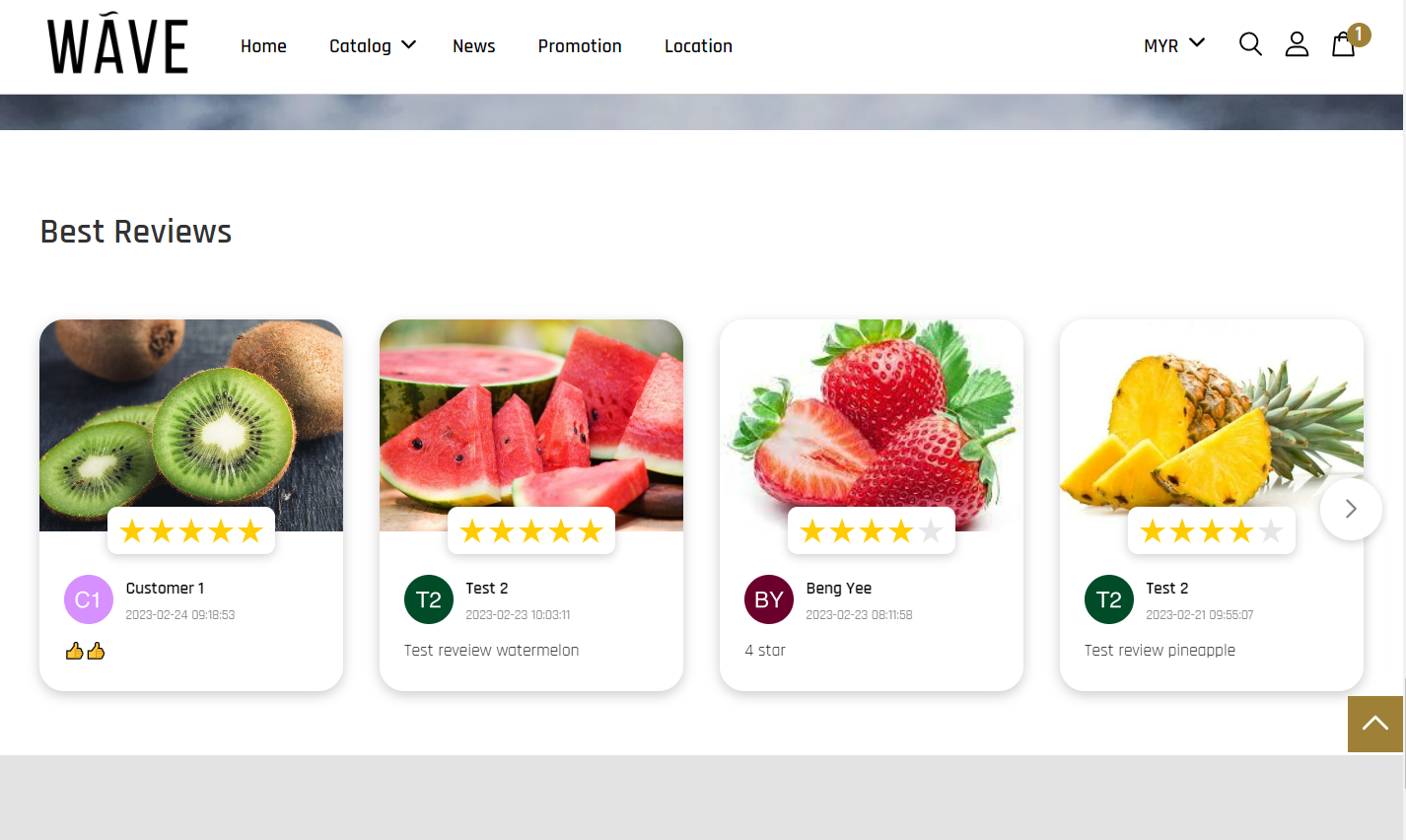 10. [Facebook Comment Shopping] Detect comment on Facebook Post/past live stream
You can connect with any past live video or Facebook post and capture product orders through comments made in the post. When a customer comment with a product code, this feature will automatically capture that comment and send a payment link for customer to complete their order. Read guide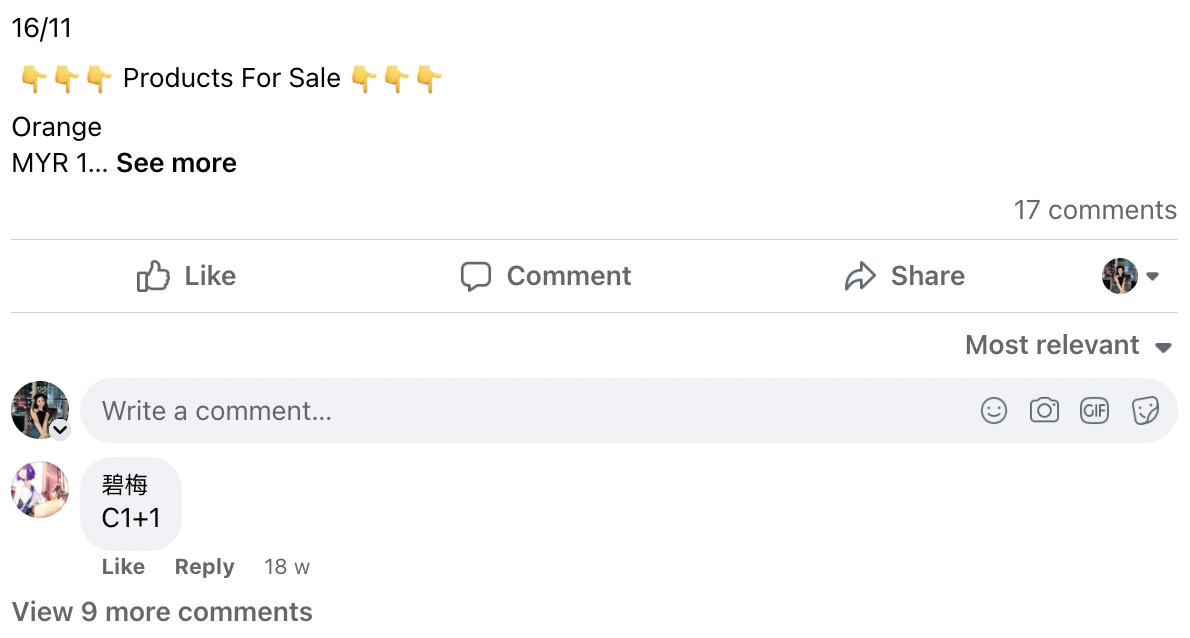 11. [Plugin: Barcode Label] Auto-generate product barcode label
You can save time and effort by selecting a pre-designed label template and then easily generating labels for your products. This can also help to ensure that the labels are consistent and accurate, which can be important for inventory management and tracking. Install plugin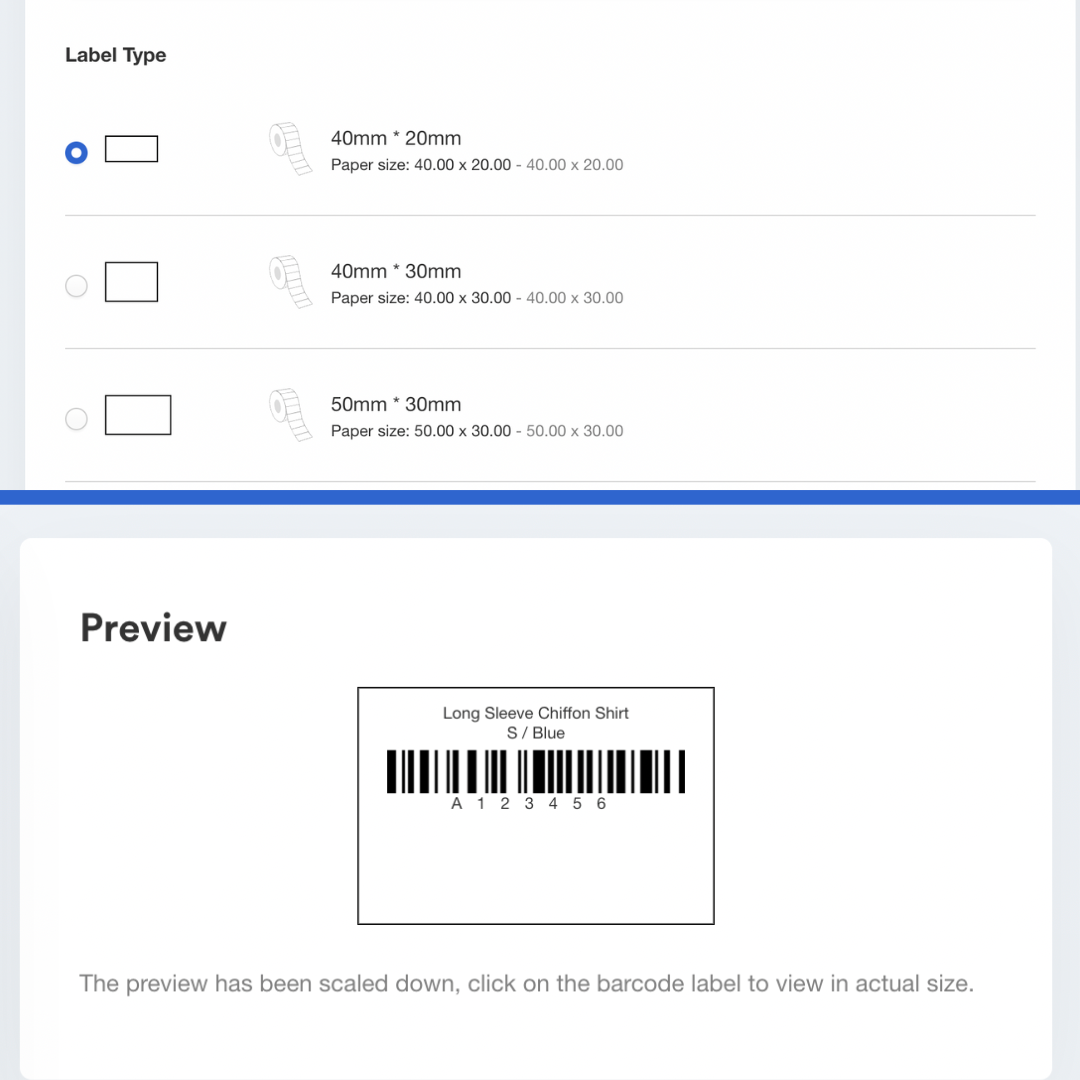 12. [Discount] Redeem promotion by loyalty points
This feature allows you to set up promotions that can be redeemed using loyalty points. You can now assign vouchers to customer accounts that they can use based on the rules you set. This encourages customers to shop more frequently and earn more points to redeem for future promotions.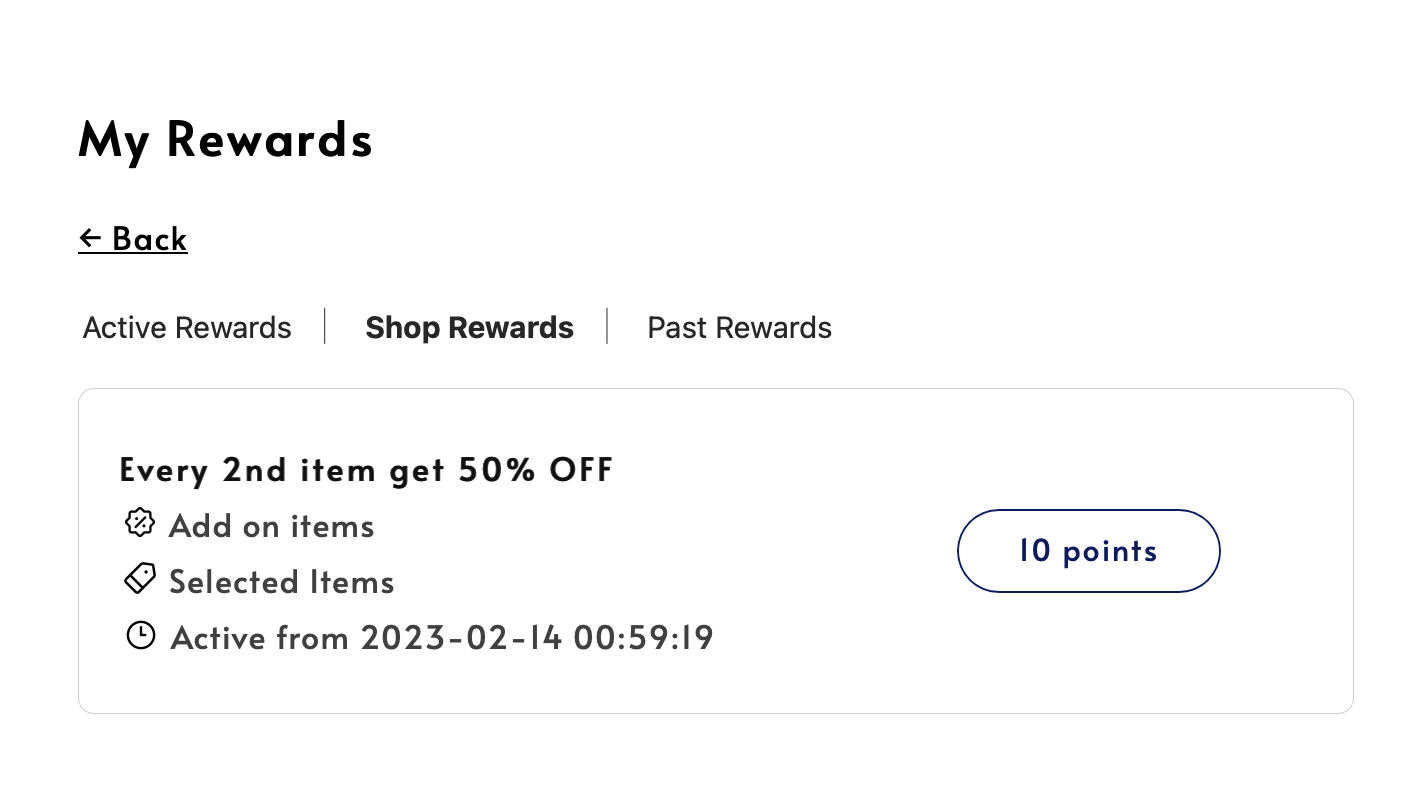 13. [Discount] Assign vouchers to customer accounts
You can now send vouchers directly to customer accounts and this allows customers to freely use the voucher that is under their account. The vouchers will appear under the "store reward" section of the customer's account page, where they can use the voucher based on how you set the rule:
Enter redemption code
Redeem with loyalty points
Directly click the voucher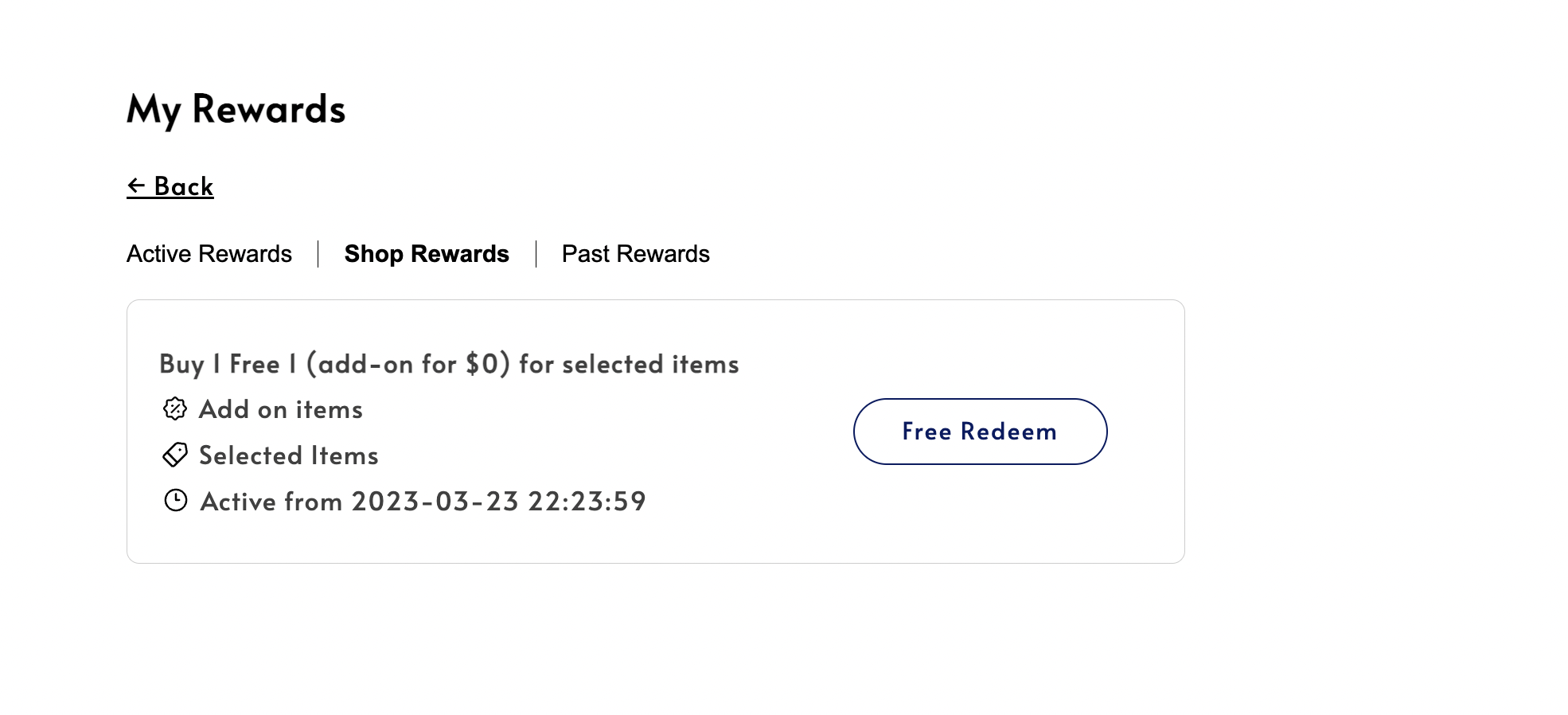 14. [Reporting] Summary of total inventory and total inventory value
It's now easier to keep track of your inventory levels and value. This new feature displays the total inventory and total inventory value at the top of the table, providing an at-a-glance view of your store's inventory situation. This can help you make informed decisions about purchasing and restocking, and ensure that you always have the right amount of inventory on hand to meet demand.

15. [Reporting] New metric- total gross sales
It calculates the amount of sales revenue generated from all orders placed through the platform. This metric includes the full amount paid by the customer at the time of the order, regardless of any refunds or cancellations that may occur afterward. It provides an accurate representation of the revenue generated by the store during a specific time period, regardless of any subsequent adjustments to orders.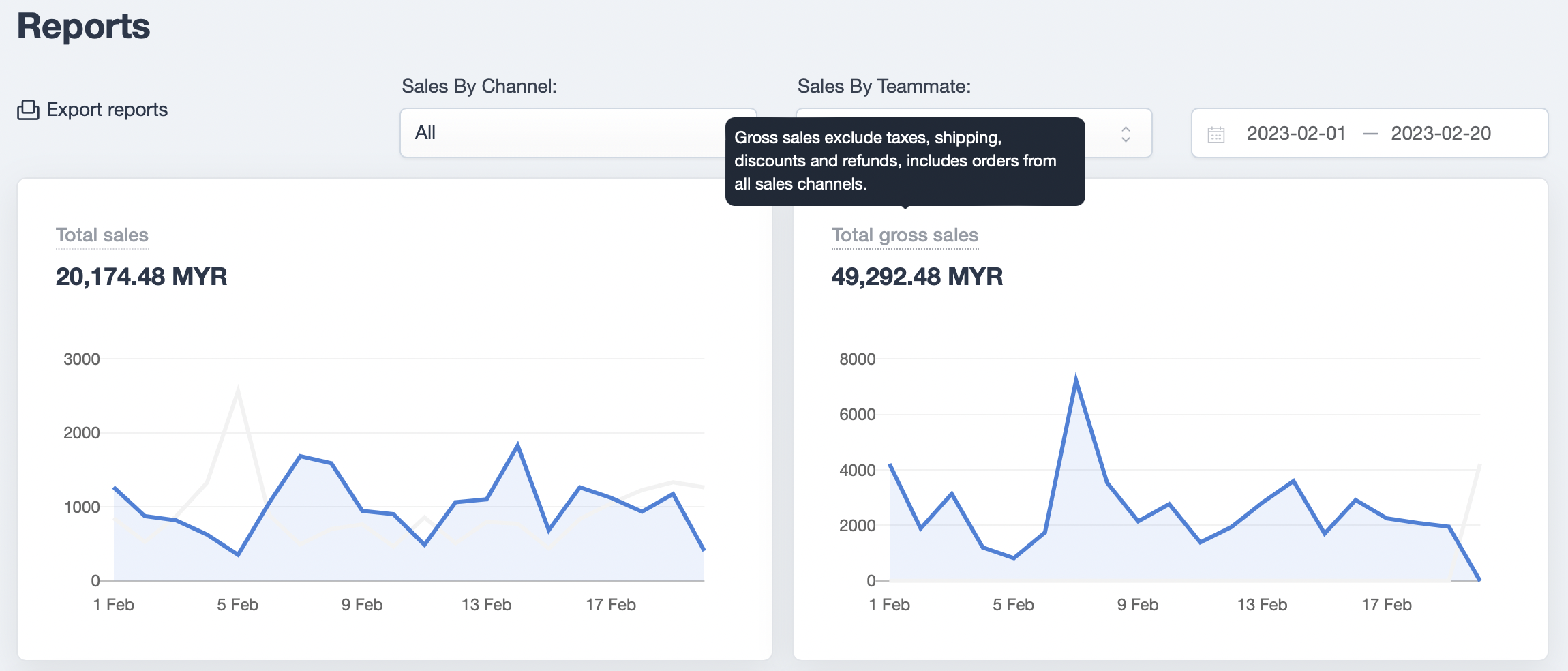 16. [Reporting] New metric - total net sales
This metric takes into account the amount of sales revenue generated from all orders placed through the platform, after any refunds and discounts are applied. This provides a more accurate view of the revenue generated by the store during a specific time period, and can help sellers gain insights into their business's profitability.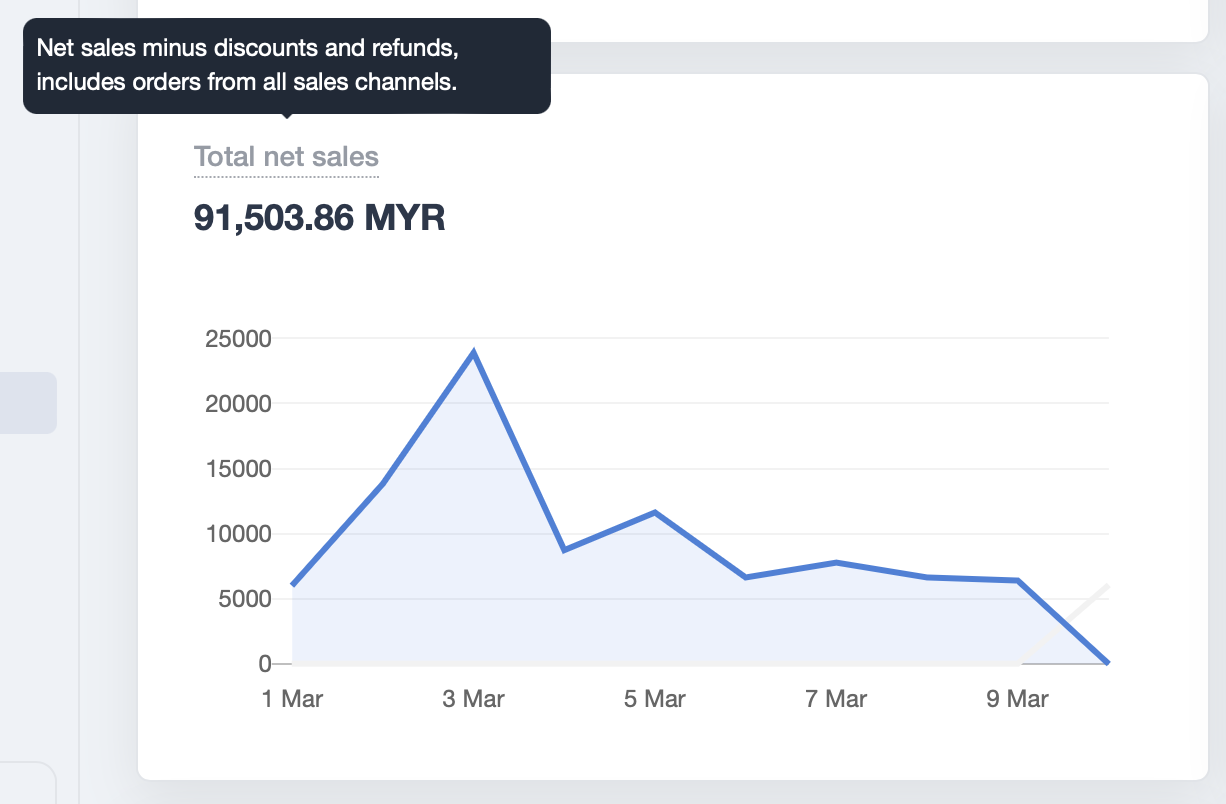 17. [Reporting] New metric - profit margin by products
This metric calculates the profit margin of each product by subtracting the product cost from the net sales and then dividing it by the net sales. It allows you to gain insights into the profitability of each product and make data-driven decisions to optimize your product offerings.
18. [Order] Filter orders by product variants
You can now filter orders based on specific product variants, making it easier to identify and manage orders that contain multiple products. It will also help you to learn which product variants are the top sellers among all products.
19.[Order] Added log for attachment reference ID update
You can easily view the log of payment attachments and reference ID updates in the order history. When your staff or customer uploads an attachment or updates the payment reference ID for an order, this action is recorded in the order history log.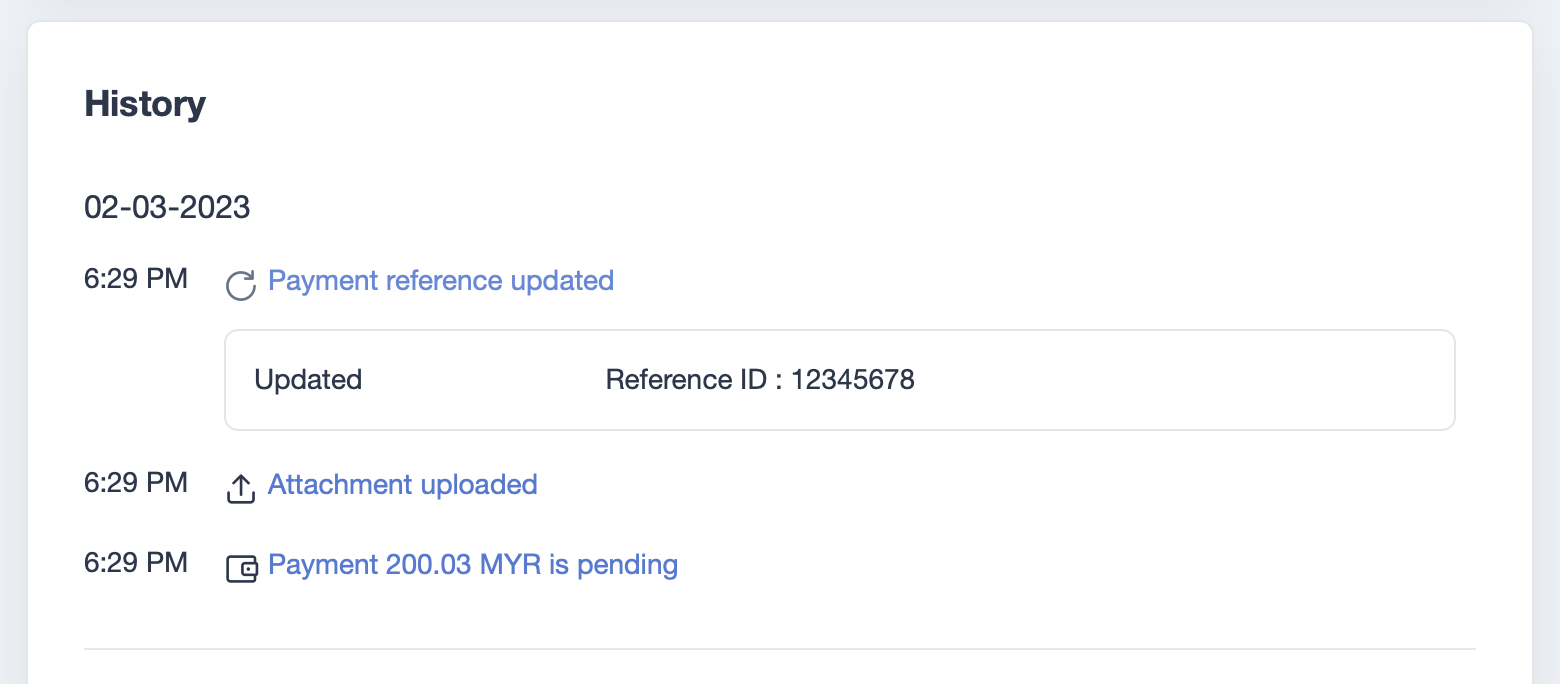 20. [Order] Filter orders by delivery method
This can be useful for organizing and managing orders based on how they will be shipped or delivered. For example, you can filter all orders that require local pickup or all orders that require same day delivery. This can save time and effort by allowing you to quickly identify and manage orders based on their delivery requirements.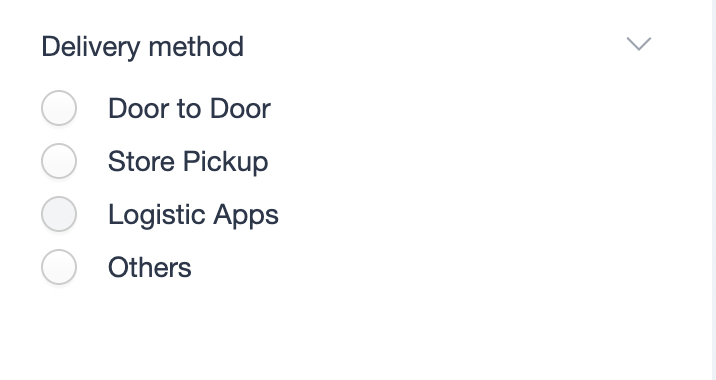 Mulai jualan dengan EasyStore
Jual dan kelola bisnis Anda di satu tempat
Hubungi tim penjualan kami
Kami di sini untuk membantu Anda memulai. Harap lengkapi formulir ini untuk mengobrol, mengatur janji temu, atau menghubungi tim penjualan kami secara langsung.