EasyStore Empowers SMEs For A Successful Year-End Sale with Exclusive Workshop
By EasyStore Press · 27th September, 2023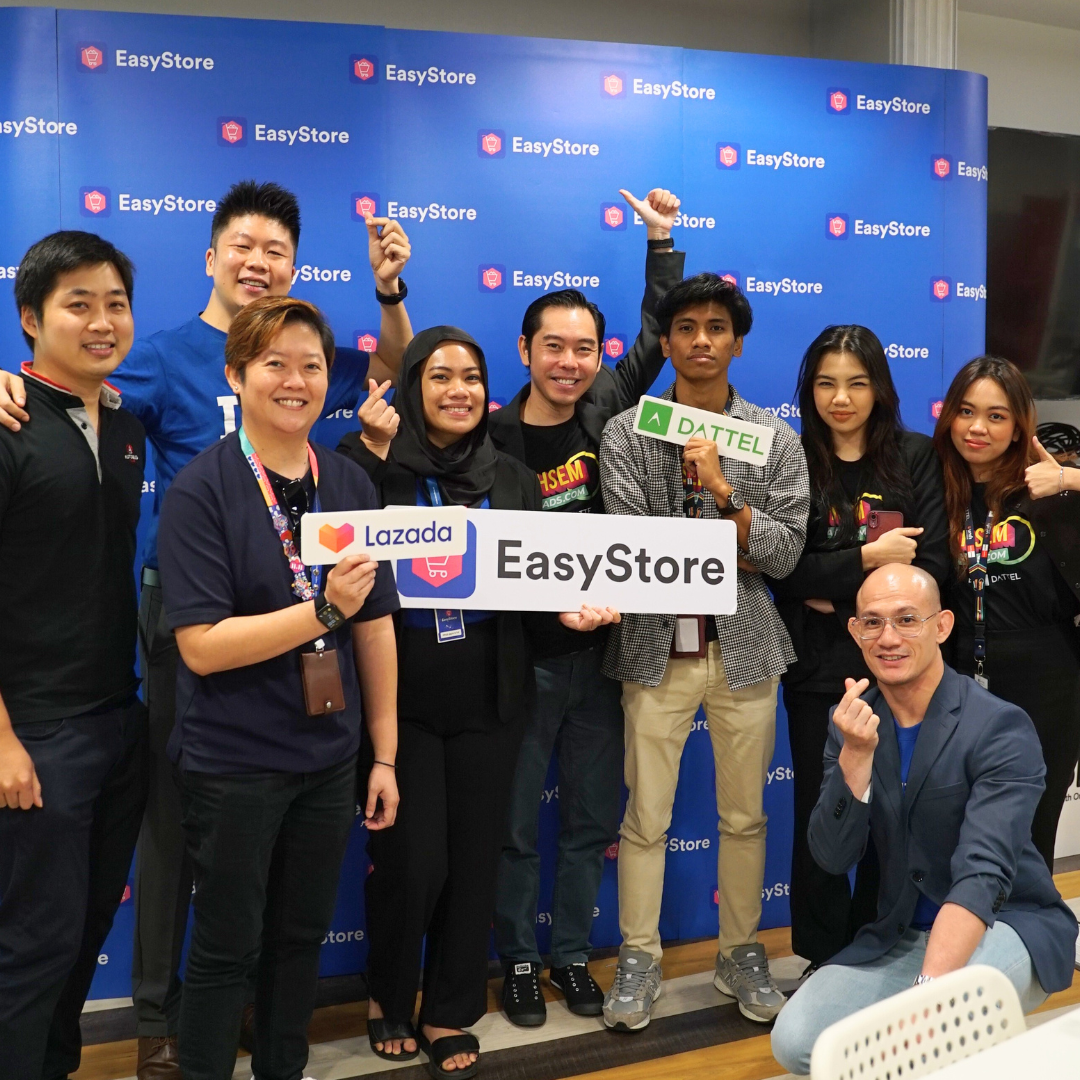 FOR IMMEDIATE RELEASE
SELANGOR, 27th Sept 2023 - EasyStore, a leading e-commerce platform dedicated to helping small and medium-sized enterprises (SMEs) thrive in the digital marketplace, has launched an exciting new initiative aimed at preparing businesses for a successful year-end sale.
This initiative comes in the form of an exclusive workshop that promises to equip SMEs with the skills and strategies needed to make the most of the upcoming holiday season.
What makes this event even more remarkable is the collaboration with two powerhouse partners, Lazada and Dattel.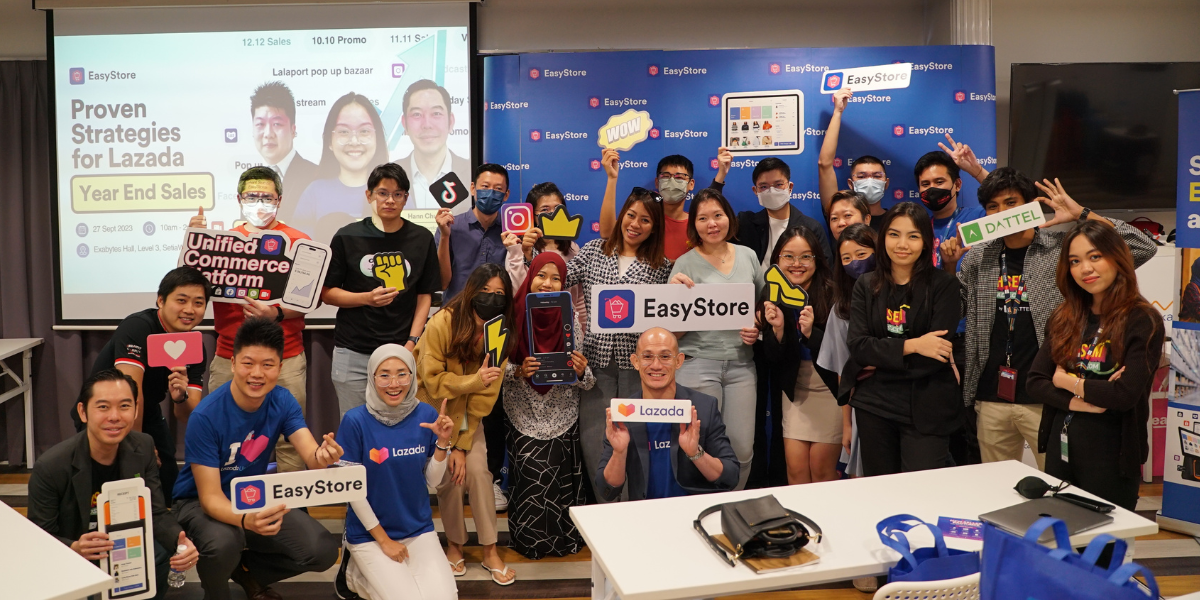 Supercharging Success with YES 2023!
The year-end sales period holds immense significance for businesses, often housing pivotal campaigns like 9.9, 10.10, 11.11, and 12.12, which can substantially bolster annual revenue.
At EasyStore, we are wholeheartedly dedicated to empowering businesses to efficiently navigate these extensive sales campaigns by imparting actionable and effective strategies.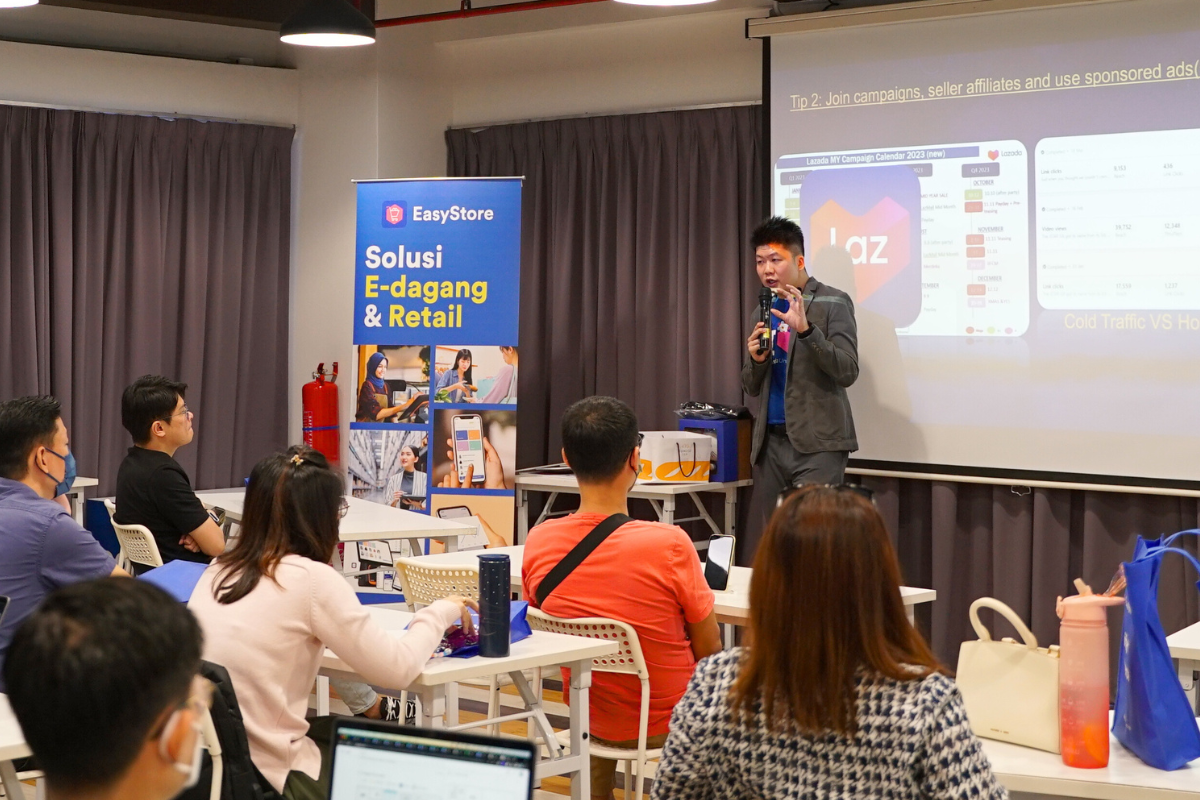 Our recent workshop has explored various crucial topics essential for year-end sales success. Key insights from our partner, Lazada, included:
Early Engagement in Lazada Mega Campaigns: Ensuring adequate stock availability during major campaigns is pivotal, often necessitating inventory preparation ranging from 7 to 30 times the usual volume.

Dynamic Flash Sales: To captivate attention and drive conversions, offering enticing deals during flash sales can be highly effective, provided profit margins allow.

Optimizing with Lazada Tools: Leveraging Lazada's seller affiliate tools and sponsored ads to secure prime visibility on the platform's first page.

Aim for Level 5 Seller Status: Striving to attain Level 5 seller status unlocks the benefits of Lazada Key Account Managers, offering exclusive brand solutions. This achievement requires diligent effort in advancing through the seller levels.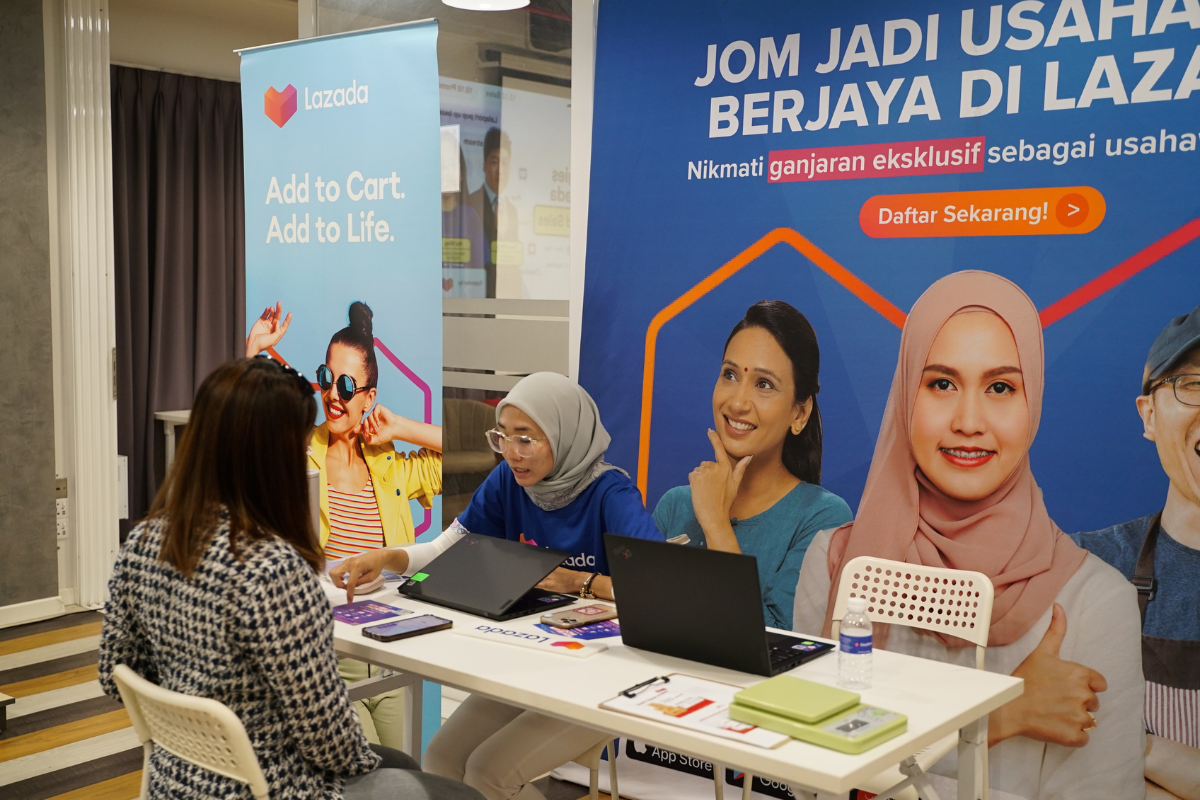 For businesses venturing into Lazada for the first time, an exciting opportunity awaits. In collaboration with Lazada, we are pleased to share their New Seller Package, featuring:
One-Stop Logistics Solutions: Access to Lazada's comprehensive logistics services, a privilege usually reserved for established sellers.

Ongoing Support and Learning: Participants gain access to quarterly masterclasses, the Lazada University platform, and an active Facebook Seller Community, all designed to foster growth.
Amplifying Brand Recognition and Awareness
Hann Chuan, representing Dattel Asia, delivered invaluable insights into the latest media advertising solutions for local SMEs, targeting Malaysia's 15.8 million daily consumers.
Dattel's integrated data-marketing platform, driven by AI, empowers businesses to pinpoint their ideal audience profiles and harness integrated media channels like Google, social media, and REV Media Group's extensive network, encompassing platforms such as Says.com, OhBulan!, Vocket, and more.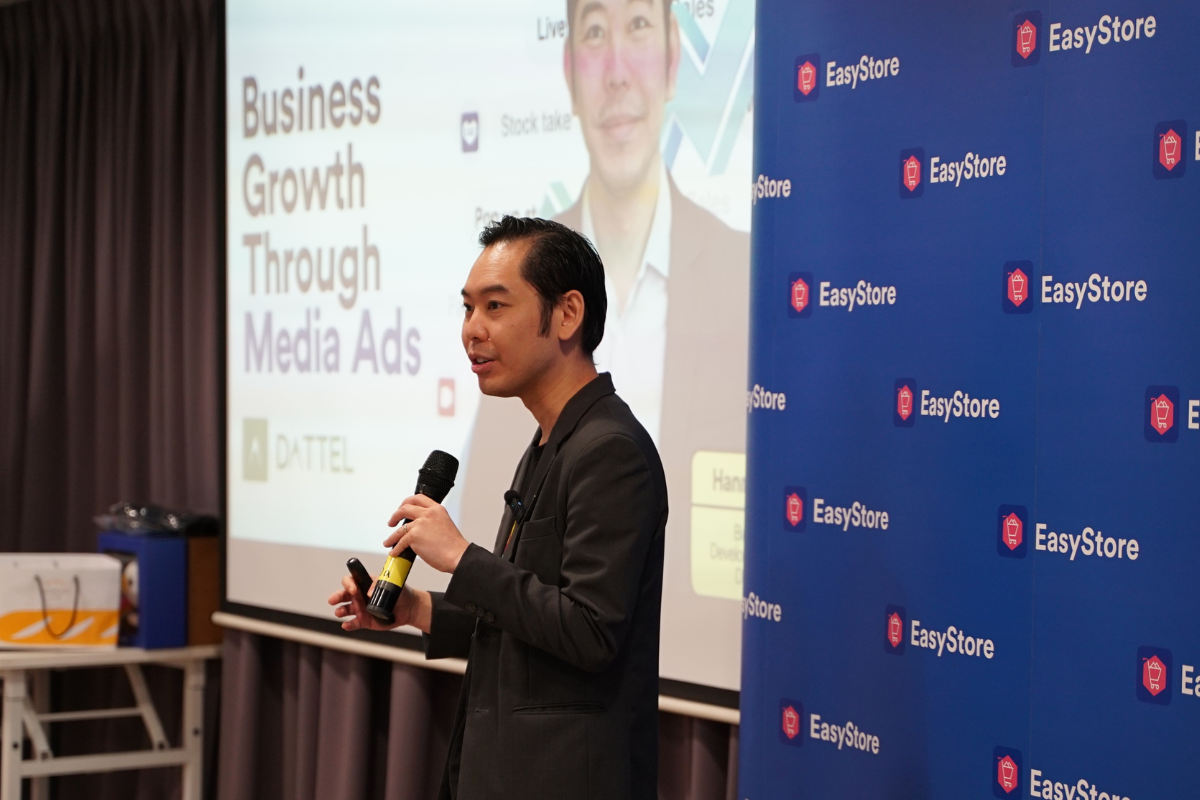 Hann emphasized the importance of the optimal Digital Marketing Mix, divided into three main categories:
Earned Media: Organic media coverage generated through external sources, including reviews, media coverage, guest posts, mentions, social shares, and influencer reviews.

Owned Media: Content created and controlled by the brand on platforms such as websites, blogs, online profiles, emails, and social pages.

Paid Media: Media coverage obtained through monetary investments, encompassing pay-per-click, display ads, remarketing ads, retargeting ads, paid social ads, native ads, and paid influencer collaborations.
Exclusively for Malaysian businesses, Dattel extends subsidies through Dana Iklan Digital Ohsem, offering comprehensive media ad packages valued at RM 8,000 for only RM 1,000. Further details about Dana Iklan Digital Ohsem can be found here.
Revolutionizing the Online and Offline Shopping Experience
Hui Ming, EasyStore's Merchant Success Lead, shared invaluable insights on optimizing year-end sales by synergizing online and offline platforms.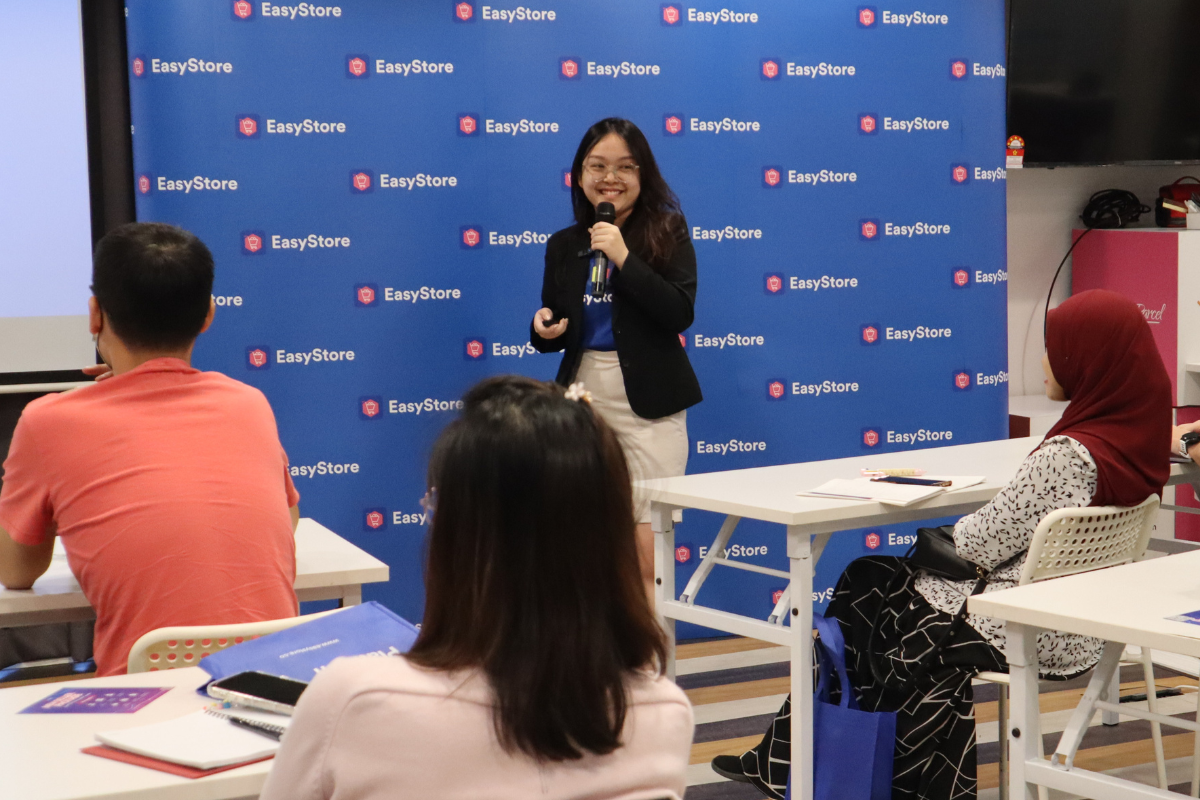 To bolster brand visibility during this crucial sales period, her recommendations include:
Strategic Flash Sales: Coordinating flash sales across all channel platforms while leveraging additional specific platform tools like "Free Shipping" or "Cashbacks" to attract a wider customer base.

Driving Traffic to Your Branded Online Store: Encouraging customers to shop on your branded online store by offering exclusive, time-sensitive bundles and rewarding points during the sales period.

Effective Promotion Strategies: Aggressively promote your offers several days leading up to the sales period, utilizing countdown timers and early cart incentives.

Retail Space Amplification: Participate in local pop-ups or bazaars at high-traffic community locations, such as malls, especially during festive seasons like Christmas or year-end, to expand your brand's reach.
Additional retail strategies recommended for businesses include:
Encourage customers to download a dedicated member app for convenient shopping anytime, anywhere.

Distribute product samples to passersby to attract them to your retail store and offer immediate membership with enticing rewards.

Streamline payment collection and reduce queue times with a cloud-based POS system accessible via multiple devices, including mobile phones.
Hui Ming also addressed the challenge of managing surges in order volume during peak sales seasons, emphasizing the value of unified commerce platforms like EasyStore for seamless management across all channels.
The workshop fostered interactive discussions among attendees, who actively engaged with speakers through questions and feedback. As a token of our appreciation, all participants received gift bags generously sponsored by EasyStore and Dattel.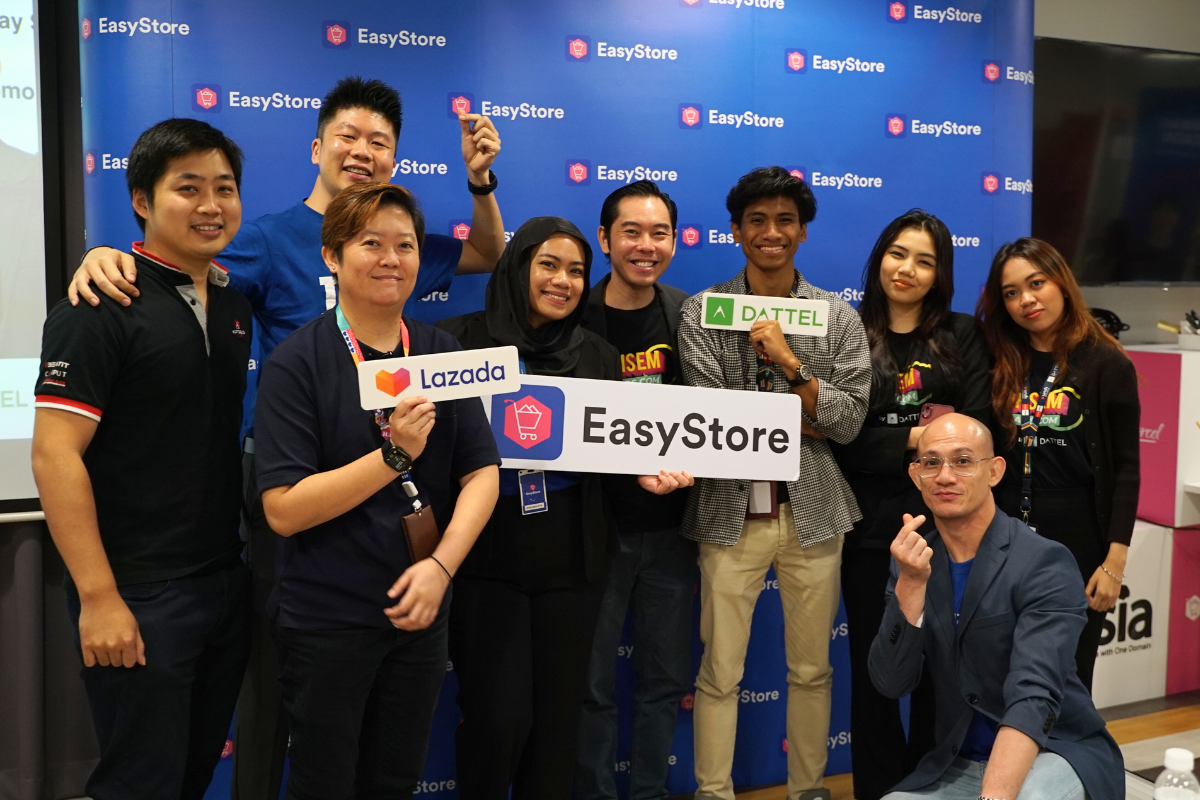 EasyStore's National Commerce Tour 2023
In 2022, EasyStore illuminated the path for over 300 SMEs on the West Coast. To further assist business owners in maximizing their sales, especially during the year-end mega sale period, EasyStore continues to organize Commerce Tour 2023 across Malaysia this year.
In 2023, they aim to impact 500 SMEs across Malaysia, transcending geographic boundaries and making this Commerce Tour a transformative catalyst for growth.The tour features two main campaigns: SheRunsBusiness (SRB) and Supercharge Your Year-End Sales (YES) Campaign.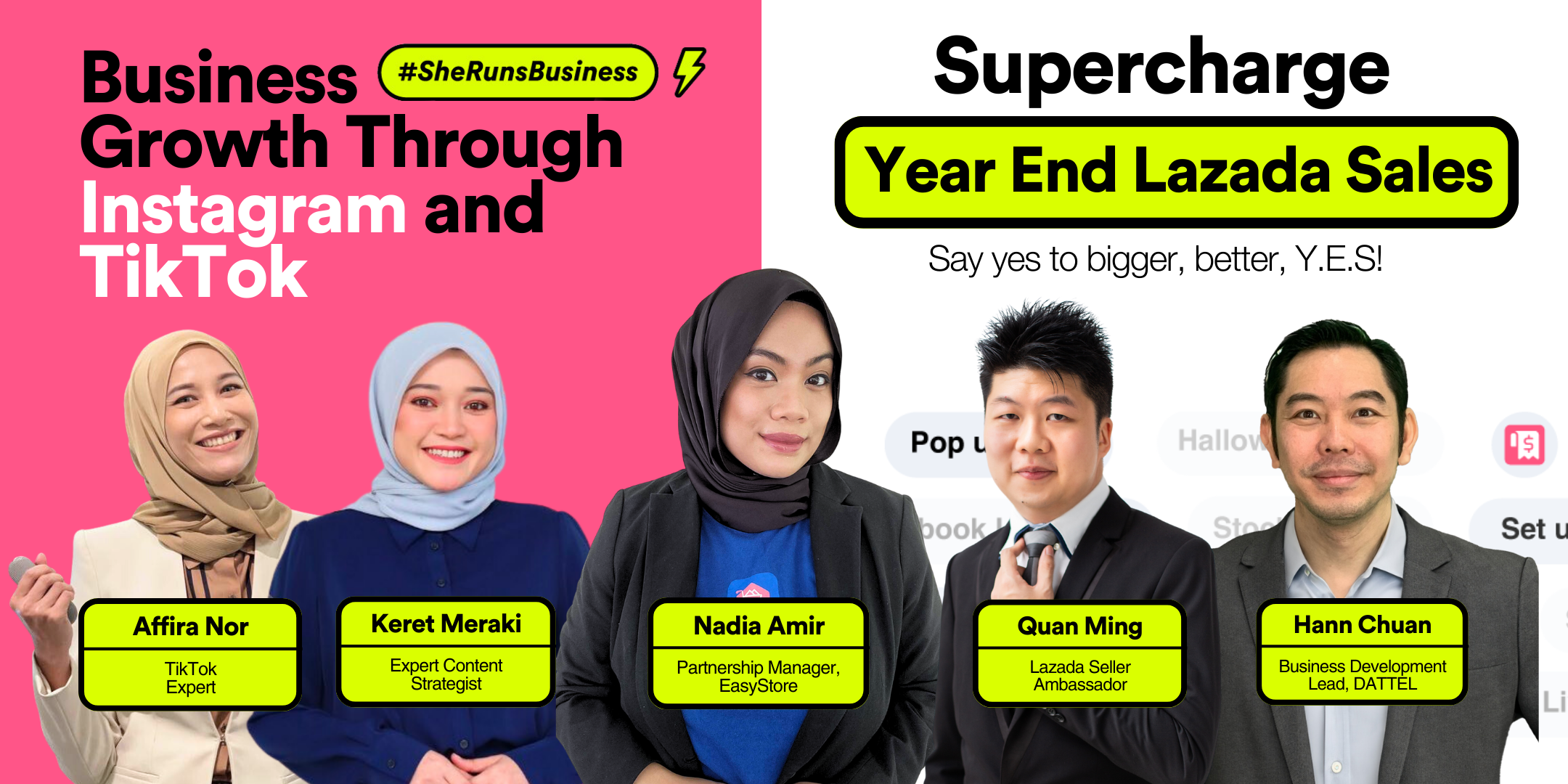 For those eager to harness the full potential of the biggest sale period of the year, join EasyStore's Commerce Tour 2023, additional details can be found here.
Hubungi tim penjualan kami
Kami di sini untuk membantu Anda memulai. Harap lengkapi formulir ini untuk mengobrol, mengatur janji temu, atau menghubungi tim penjualan kami secara langsung.