How To Copy Your Shopee Listings To Your Online Store And Other Channels
By Amirul Mokhtar · 14th October, 2022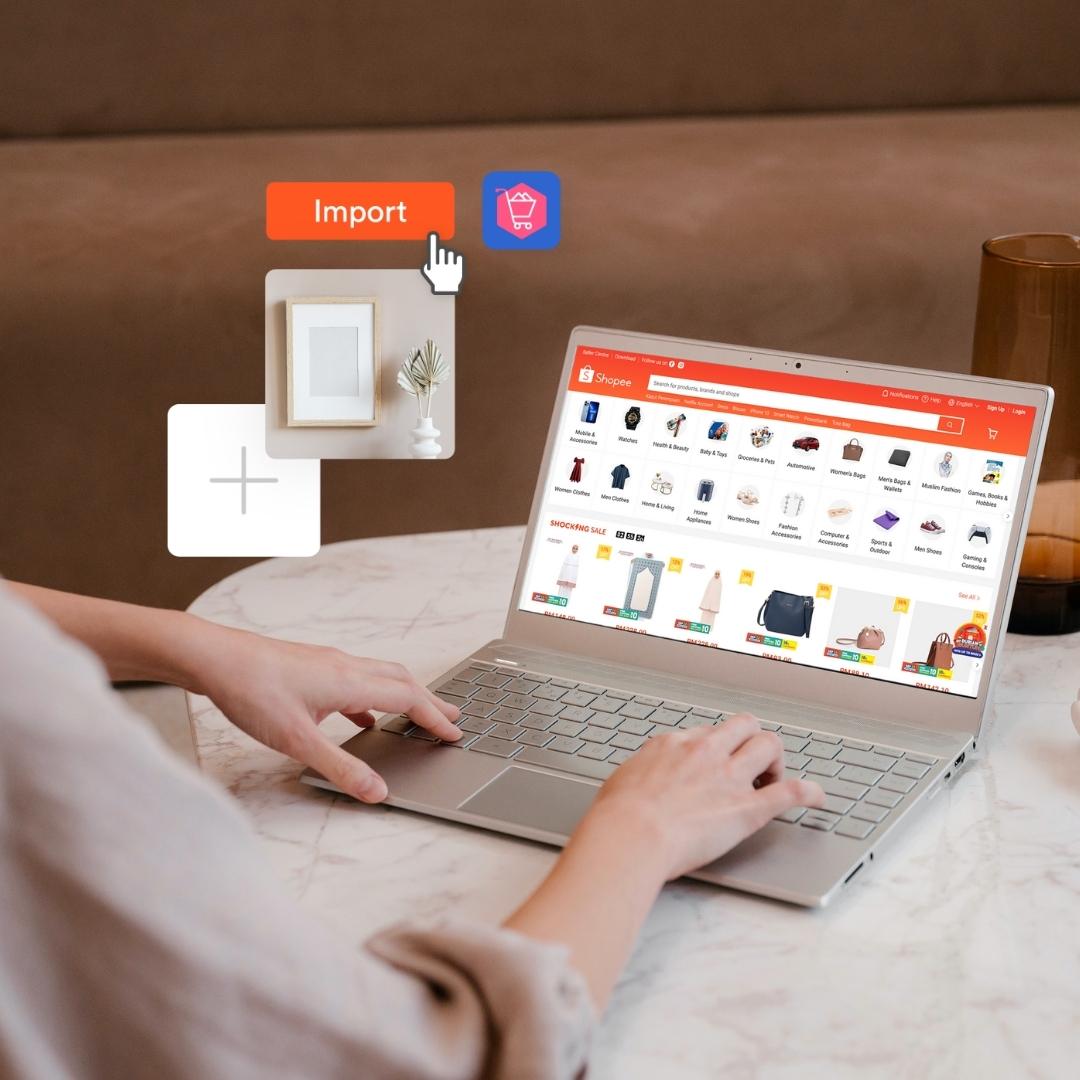 Shopee is a great marketplace platform to get in front of potential buyers. But it isn't the only channel in the consumers' buying journey.
In fact, research shows that the top 3 channels for product and brand discovery in Malaysia is through social media, search engine and online retail sites. (Source: DataReportal)
In this article, I'll be showing the steps how you can copy your Shopee product listings to other sales channels such as your own brand online store and social media like TikTok Shop, so you don't miss out on potential customers.
Shopee + ecommerce website
Having your own brand website gives you a higher chance to be found when potential customers are searching on Google.
To easily build your own brand ecommerce website and have it sync with your Shopee store, you will need to use EasyStore, a multiple sales channel ecommerce solution.
With EasyStore, you can import your Shopee product listing and have it appear on your own online store.
How to import your Shopee product listing to EasyStore
Log in to your EasyStore account. If you don't have one yet, click here to try it for free.

Go to 'Channels' in the left menu > Enable Shopee and connect your Shopee Seller account.

After you have successfully connected your Shopee account, go to the Shopee channel setting in your EasyStore and click 'Import Products'

How to set up your online store
After you have imported your Shopee product listing to EasyStore, you can set up your online store using EasyStore's online store builder.
✅ Customisable templates with drag & drop
✅ Ready add to cart and checkout function
✅ Local payment gateway and delivery integrations
✅ No hosting needed
Read this guide for more details on how to set it up.
How to Create an Online Store | Easy, Fast and Free
Sync with TikTok Shop
Nowadays, product discovery and research happens mostly on social media.
Even Shopee work closely with content creators to generate awareness of items consumers can buy in Shopee.
Importing your Shopee product listing to EasyStore will allow you to sync your product details and inventory to multiple sales channels with just a few clicks.
Follow the same steps above to import your Shopee product listing to EasyStore.
How to link your Shopee products to TikTok Shop
Make sure you have a seller account on TikTok. If you do not have a seller account with TikTok yet, you may sign up here.

After your seller account has been approved, log in to your EasyStore's Admin Panel > go to 'Channels' in the left menu > Enable TikTok

Go through the setup process to authorize and connect your TikTok account.

Once connected, you can proceed to the TikTok Shop app setting in EasyStore to adjust the settings for the sync.
Select the products that have been imported from Shopee to sync to your TikTok Shop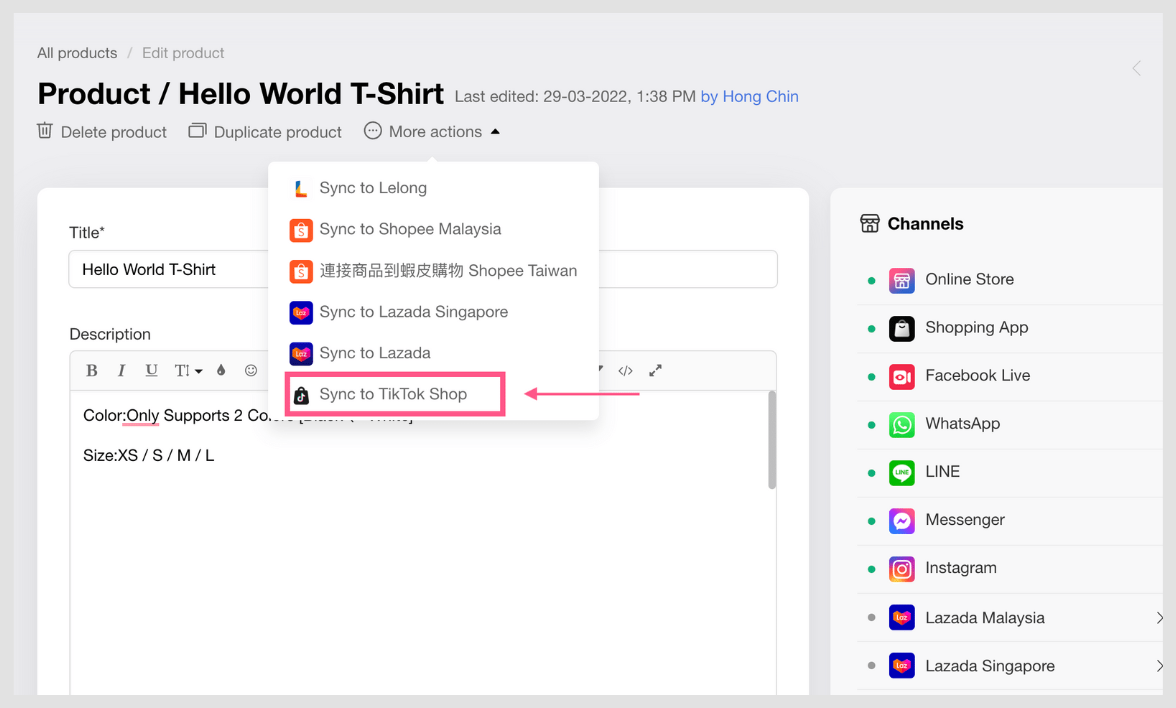 Expand your business by selling on multiple sales channels
Consumers have more options than ever on how to purchase items.
And different sales channel has its advantages and disadvantages.
Retail shops provide a great shopping experience for customers but it's limited by geographic location.
Marketplace apps like Shopee & Lazada drives high, ready-buyer traffic to the platform. If you're not listed in these marketplaces, you're missing out.
Social media is where product discovery happens. Consumers learn about products they've never heard before through their friends and influential people they follow.
People search Google for information about products or solutions to their problem. Having a website will help your business to be found in the search results.
EasyStore's multiple sales channel solution can help you manage multiple sales channels efficiently.
Don't miss out on potential customers, start selling on multiple sales channels today.
Mulai jualan dengan EasyStore
Jual dan kelola bisnis Anda di satu tempat
Hubungi tim penjualan kami
Kami di sini untuk membantu Anda memulai. Harap lengkapi formulir ini untuk mengobrol, mengatur janji temu, atau menghubungi tim penjualan kami secara langsung.