5 Reasons why Email Marketing is the key to your Ecommerce success
By Amirul Mokhtar · 2nd September, 2016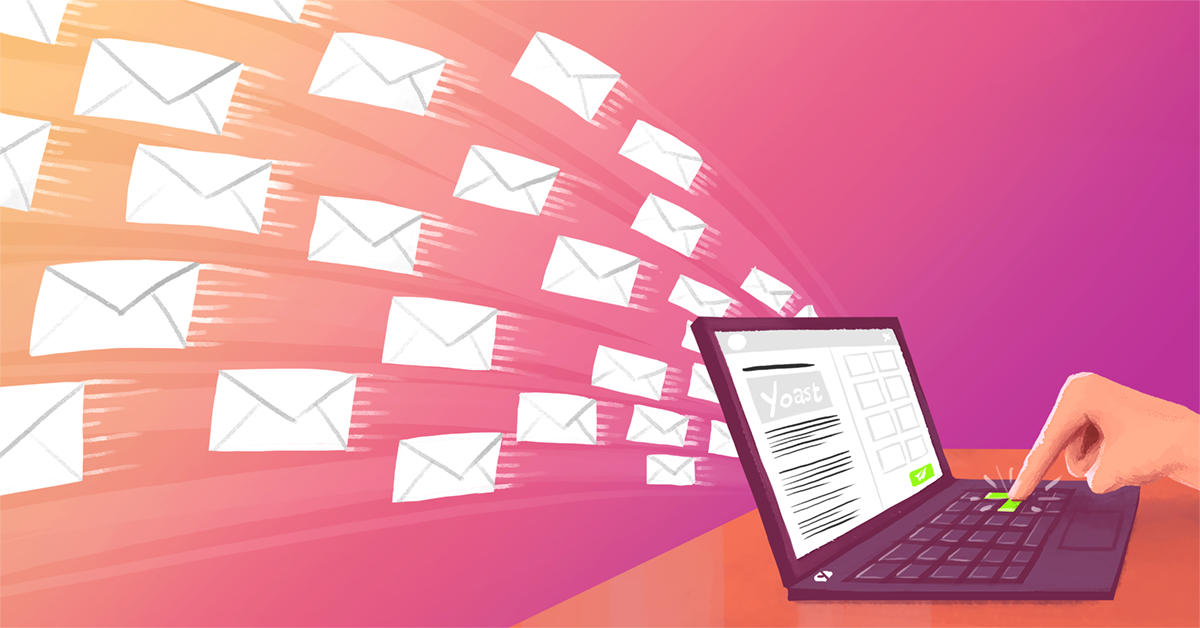 Can you remember a time when you are filling out a form that doesn't ask for your email? Smart business owners know that an email list is an asset to their business. Your email list is also something that you sell along with your business, since an email list adds significant value in several ways. It allows direct contact with people who have either already spent money on your business, are interested in your product or are very passionate about your industry or niche. When it comes to the long-term growth of any business, building an email list should be a top priority. Here are 5 reasons why.
#1 Email continues to outperform social media channels
Everyone knows that social media is a great for distributing content and marketing messages because it is where your potential customers hangout. But since everyone believes this, social media networks are becoming very noisy. A McKinsey & Company study even points out that email marketing is still 40x more effective than Facebook and Twitter when it comes to generating a sale. This is because with email, you can take the conversation to a more personal space; their inbox. Now social media networks are also updating their algorithm which makes it harder for businesses to reach their audience.
#2 A more cost effective marketing channel
Sending emails doesn't cost you anything. You can send emails to your customers using Gmail. Even better yet, use a more professional email account from your domain name. Personal emails from the founder or director will definitely build the trust of your customers. Ok, that may not be scalable. Sending emails to hundreds of customers will definitely take a lot of time. That's what email marketing platforms are for. There are free and low cost platforms that work great with your online store. You can checkout the list here. These email marketing platform provide you with tools to easily create professional newsletters and send out to everyone on your email list.
#3 Repeat customers will spend more than new customers
Repeat customers are the key to a profitable business. They already trust your business therefore don't need much convincing to purchase from you again. But to keep them from purchasing from you, you have to keep the relationship going. That is where email comes into play. Keep in touch with your customers through email. This adds up with #2. Email is very low cost and you can use it to encourage repeat purchases which will result in a much better return in your investment.
#4 Email drives traffic and sales
With the potential to communicate your messages to specific segments on your email list, you can use your email list to reach your customers in a wide variety of ways. Here are some ideas:
Newsletters provide your audience with the latest info on new products
Special occasion emails for birthdays and holidays
Abandoned cart reminders ensures that customers comeback and complete their purchase
Reward loyal customers with exclusive discounts
Get feedback from customers and use it as testimonials
Online store solutions like EasyStore, allows you to automatically sync your customer database with email marketing platforms.
#5 Email is content marketing's best friend
Content marketing is a strategic marketing activity whereby businesses create and distribute content that their audience find valuable. Businesses can draw more attention by providing relevant education such as tips on how to make the most out of your products. Content marketing can give you the authority in your niche as well as trust with the audience. That is why collecting email addresses from everyone who visits your webstore is so important. It gives you a way to keep in touch and follow up with your audience over time and build the relationship.
Mulai jualan dengan EasyStore
Jual dan kelola bisnis Anda di satu tempat
Hubungi tim penjualan kami
Kami di sini untuk membantu Anda memulai. Harap lengkapi formulir ini untuk mengobrol, mengatur janji temu, atau menghubungi tim penjualan kami secara langsung.