10 Must-know Updates for EasyStore Mobile App
By Mei Xin · 28th August, 2021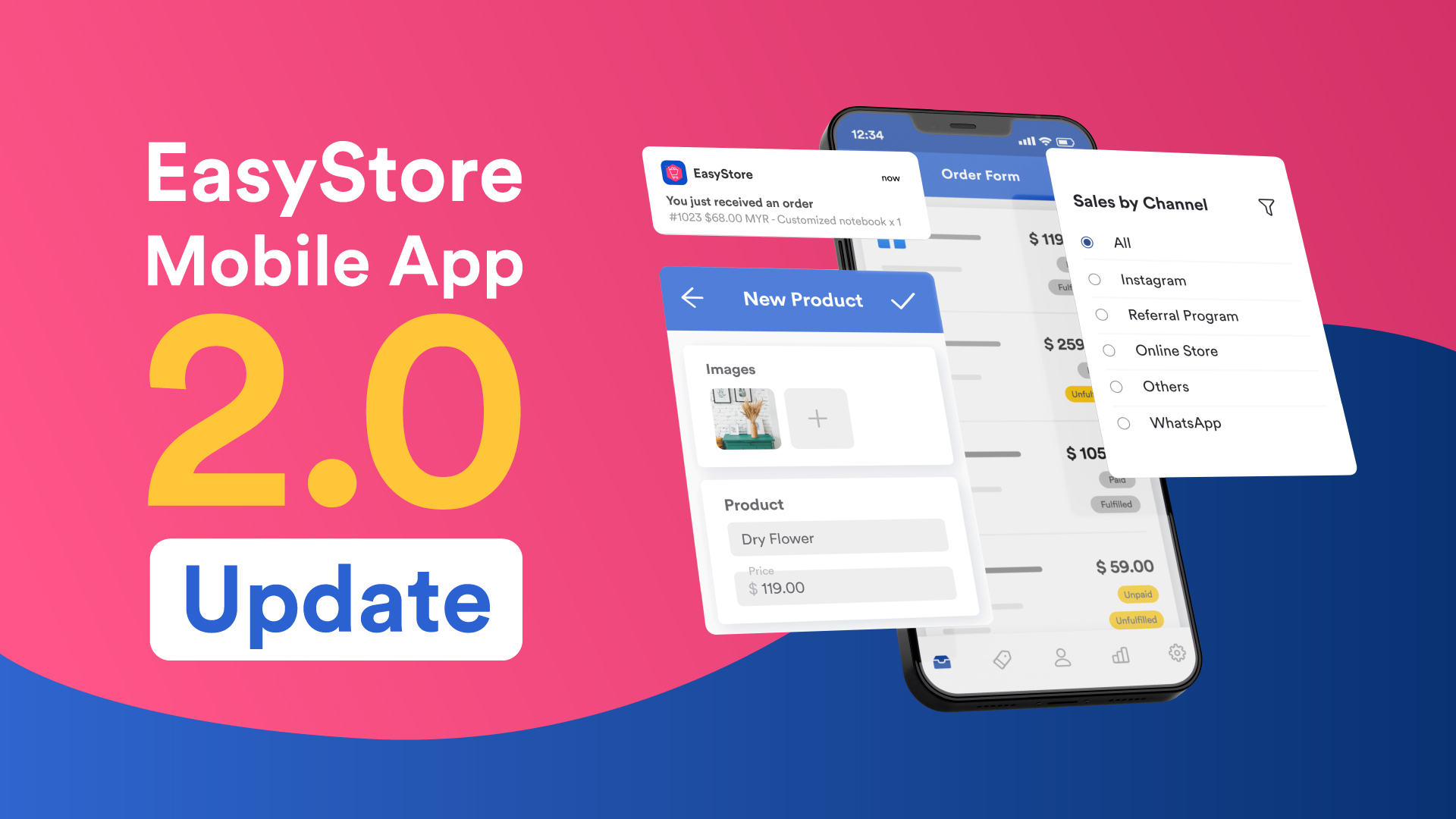 Today, your mobile phone has become an indispensable tool for staying in touch with the rest of the world and more significantly, with your business. That's why we're thrilled to provide the new updates that will assist you in running your business more efficiently, no matter where you are.
Whether you are doing an inventory check in your workplace or creating new products in your kitchen — you can instantly upload a photo, add a description, and manage inventory using your mobile app. This offers greater convenience by allowing you to switch from your laptop to your mobile phone and run your business from any location.
Here's an updated summary of this blog post:
Manual refund and payment gateway refund
Cancel, archive and delete orders
Check order status
Filter report based on channels, teammates and date range
Edit fulfillment information and address
Add or remove customer to an existing order
Edit Manage customer remarks and seller note
New interface for POS checkout
Create a receipt
Manage WhatsApp order form
1. Manual Refund and Payment Gateway Refund
From the EasyStore mobile app, you can perform a refund to a customer and have it recorded at the same time, either manually or via a payment gateway to tally your online sales and profitability.
Manual refund refers to manually refund to your customers through manual transfer, online banking or e-wallet. Payment gateway refund, on the other hand, refers to the refund process carried out by your payment service provider. And do note that only Razer Merchant Services and Atome can directly provide a refund to customers' payment accounts.
2. Cancel, Archive and Delete Orders
Managing your order becomes extremely convenient via the EasyStore mobile app, you can now cancel, archive, and delete orders.
Cancelling an order: customers can cancel an order if they no longer want to buy; you are unable to sell the product for certain reasons.
Archiving an order: an order can be archived by temporarily removing it from the order list. You can always refer to it in the archive list in the future.
Deleting an order: to permanently remove an order from your EasyStore admin; it will no longer be tracked in reports.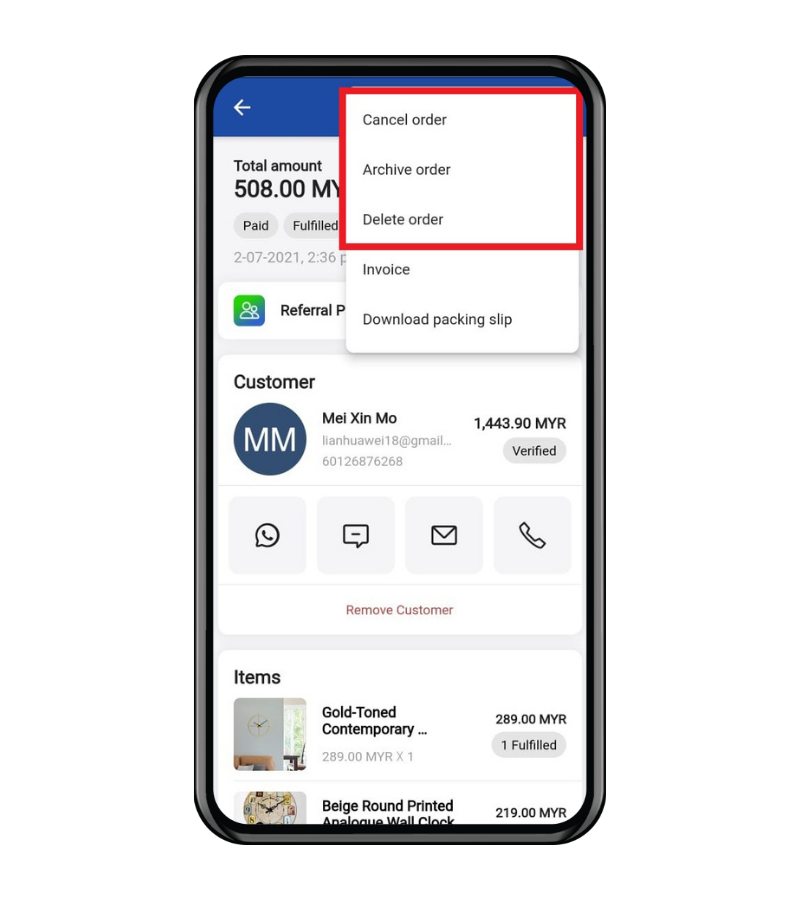 3. Order Status Tracking
With the order status tracking feature, you can track the status of your orders via order history. You will have more control over your clients' order processes and shipping details within the order.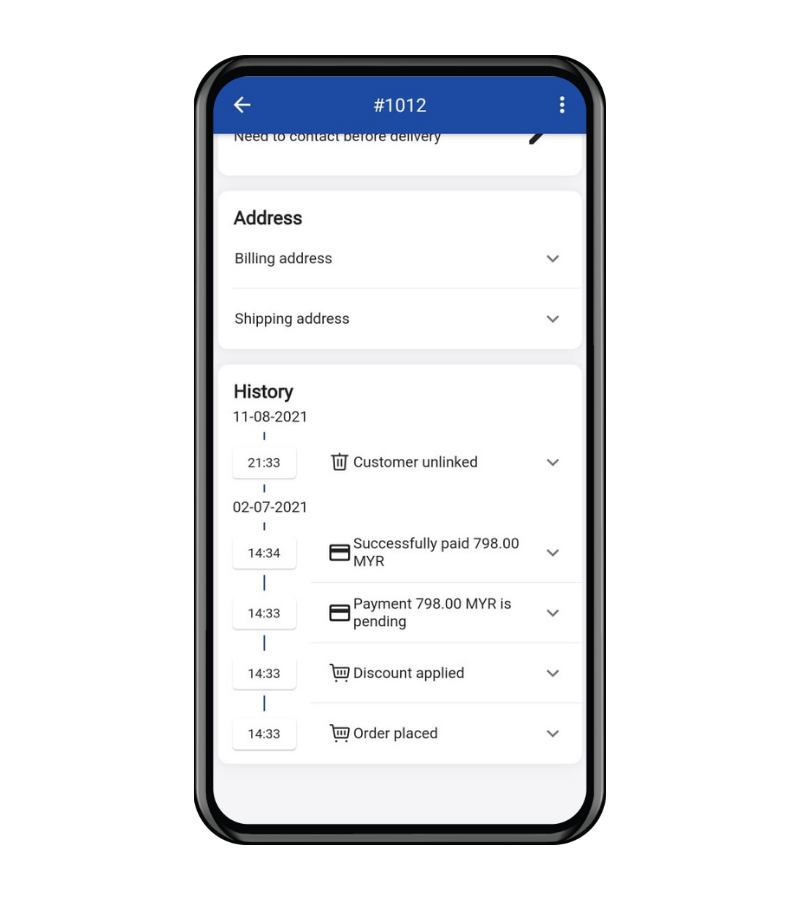 4. Report Filtering
Save more time searching for your data! Use our filtering system to narrow down your search results to a reasonable range based on sales channels, teammates and date range.
Sales channels filter enables you to narrow down the report data for better analysis.
Teammate filter displays the performance history of the selected teammate.
Date filter allows you to filter your data using conditions on time values.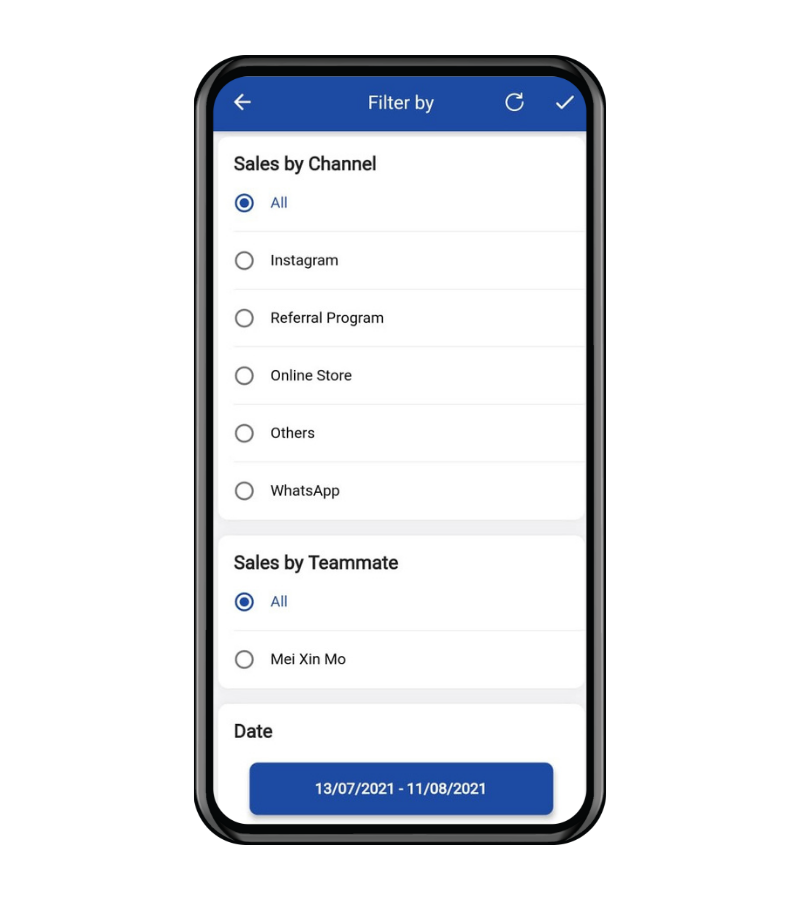 5. Edit Fulfilment Information and Address
Convenience means you can manage your business anywhere. For example, if you wish to change courier service, you can update the tracking information and send an automated email to the customers to let them know about the change of courier service. Besides, you can update the fulfilment status from 'Out for Delivery' to 'Delivered' manually in your mobile app if the courier provider delivered the goods ahead of schedule.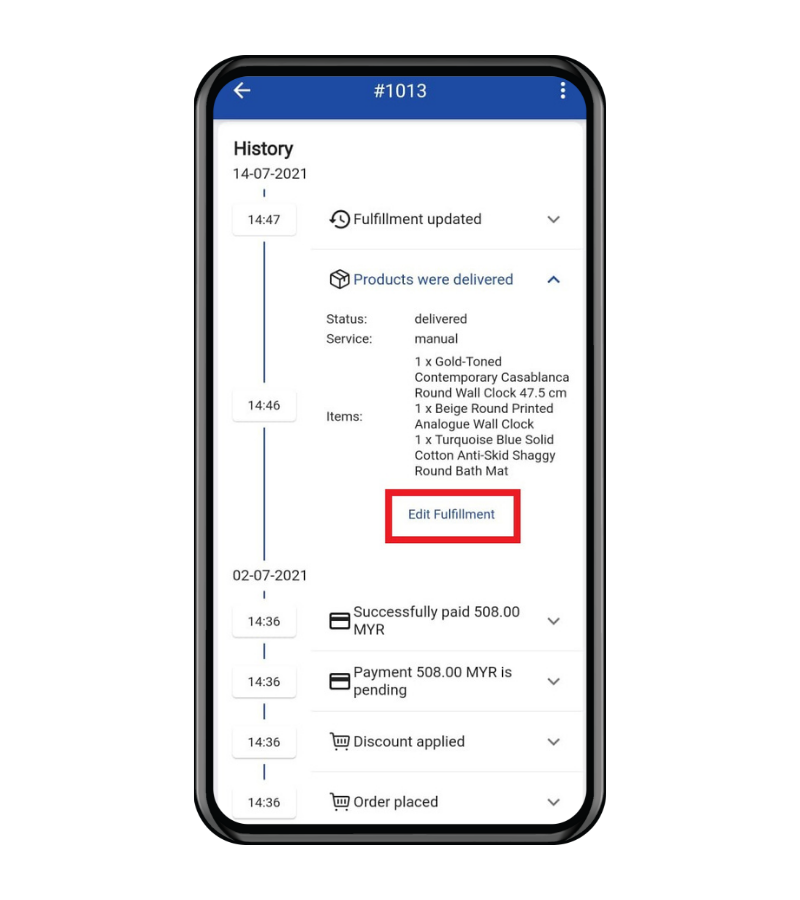 In addition, if a customer changes their shipping or billing address after placing an order, you can make the adjustments from your phone rather than going to your desktop.
6. Add or Remove Customer
If your consumers provide you with incorrect information during the checkout process, you can always manually correct it in the mobile app. There are now the options to add or remove customers to ensure that your customer details are accurate before fulfilling the order.
7. Manage Customer Remarks and Seller Note
If your customer has an additional requirement after he has placed his order, then you can edit the customer remarks.
On the other hand, you can also write a message on the seller note to remind yourself or your team to take a specific action.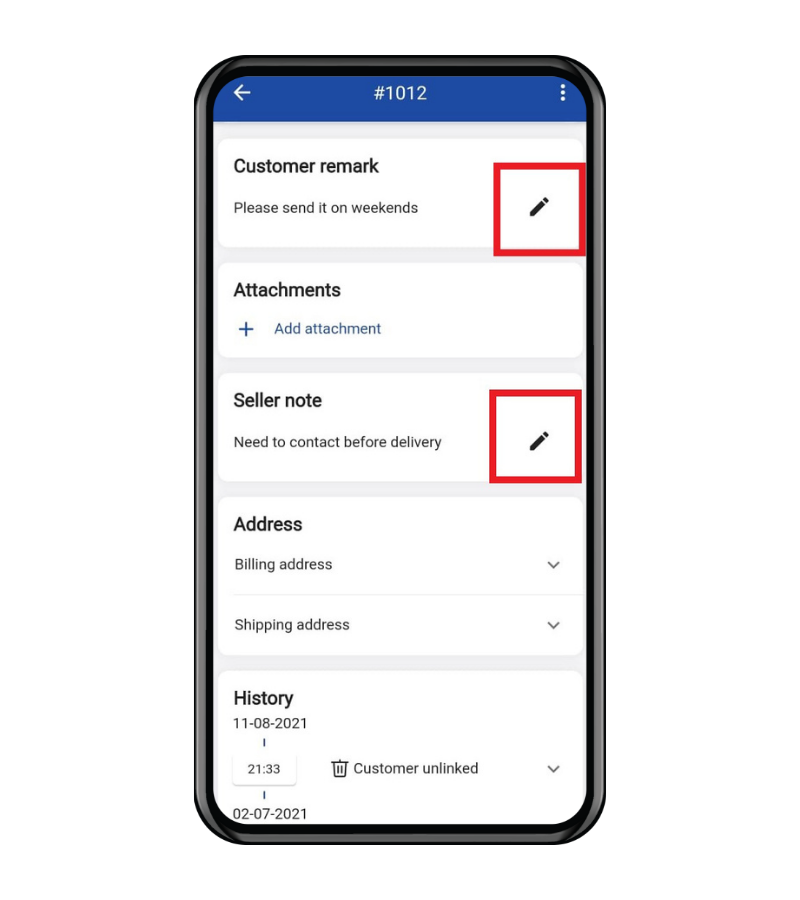 8. New Interface for POS
Inventory indications are available on every product to help you monitor your orders and inventory levels across all sales channels, preventing you from overselling or underselling. Your stock count is now visible in your POS interface.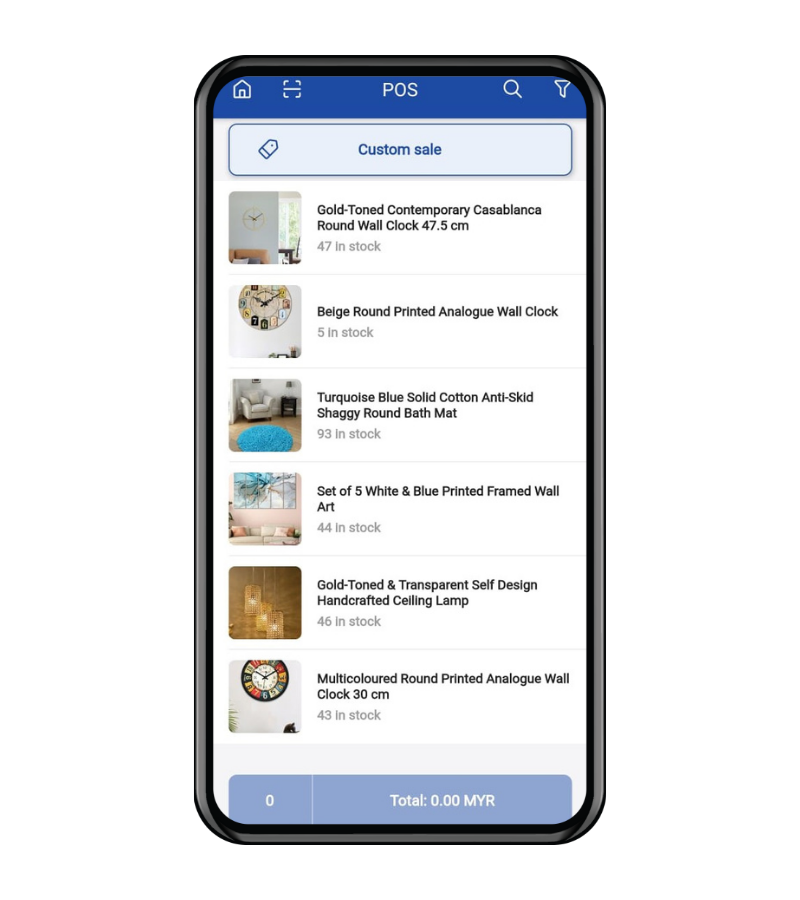 9. Create a Receipt
The supported receipt printers would be:
Star Micronics TSP100W
Star Micronics TSP100LAN
Star Micronics TSP100BI
Star Micronics SM-L200
Star Micronics SM-L300
Note: Receipt size would be in "80mm" (58mm if using a paper guide) for now. We are still enhancing the receipt size which is compatible with receipt printers.
In order to promote your own brand, engage customers and have a preferred layout. You can customize the header and footer content or add images to your receipt.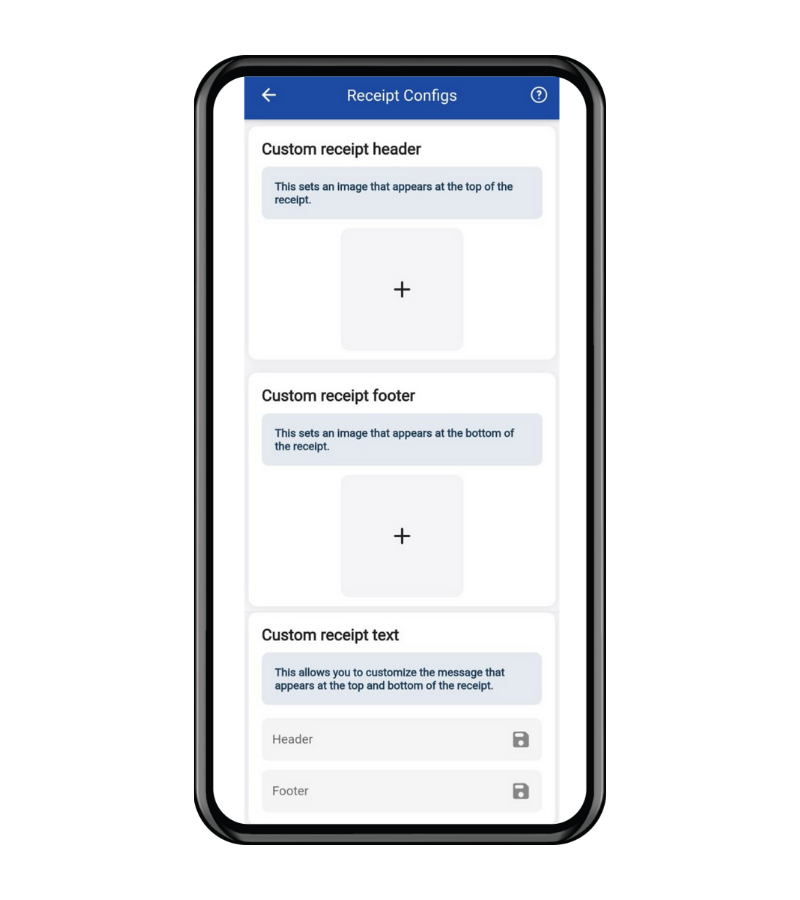 Before printing the receipt, you can preview your receipt to ensure all the details are filled out correctly.
10. Manage WhatsApp Order Form
In order to timely and accurately respond to your customers' enquiries on messaging platform, you can now create and edit your WhatsApp order form in the mobile app, copy the Order From link and send it to your customers. Everything can be done by your mobile app. For more information about the WhatsApp order form, kindly refer to here.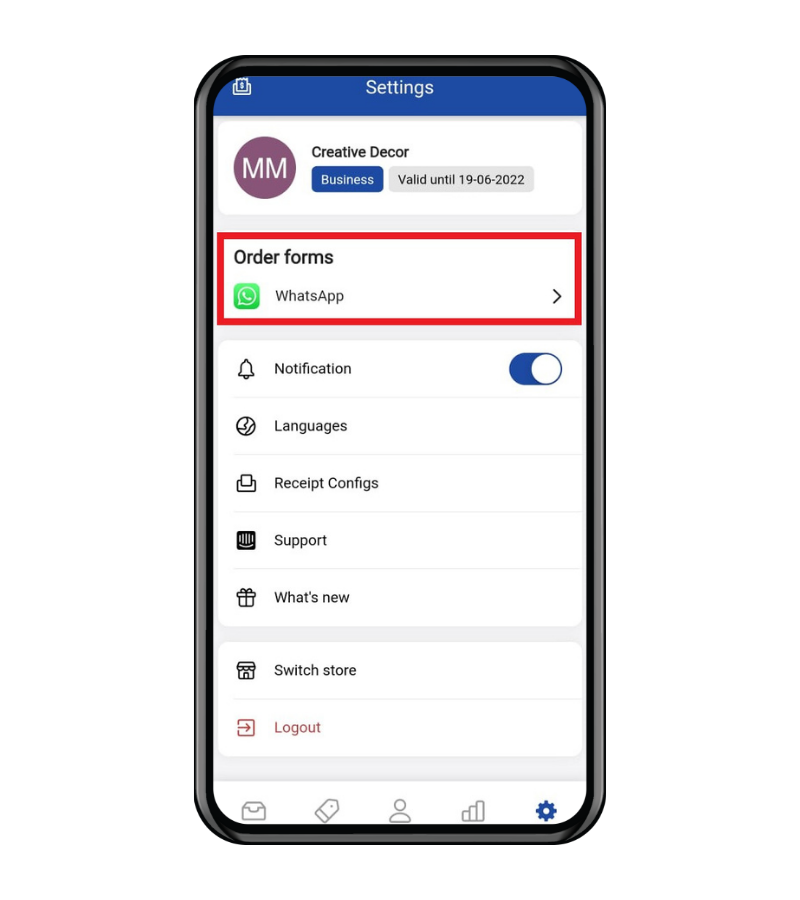 To Sum Up
We are constantly improving our mobile app to provide greater convenience to you in running your business. Moreover, we do not just stop here. We will continuously listen to you and bring about more new tools and features to help accelerate your business growth.
Install now!
Play store: https://go.easystore.co/3gwC99m
App store: https://go.easystore.co/3gw4pZH
Huawei App Gallery: https://go.easystore.co/38rvsRD
Mulai jualan dengan EasyStore
Jual dan kelola bisnis Anda di satu tempat