What You Need To Know About senangPay?
By Karyan Lee · 27th January, 2021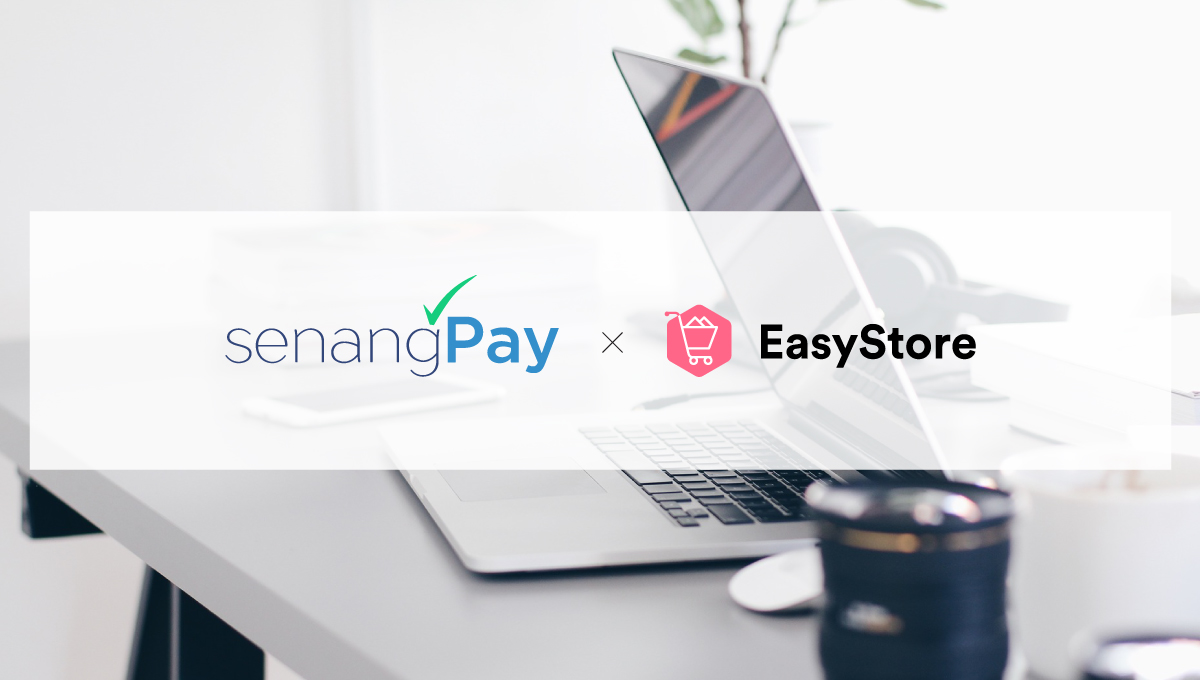 The rise of online business and internet banking has created the demand of payment gateway such as senangPay.
Without using a payment gateway, sellers will share their bank account details to the customer and the customer would transfer the amount for the item they bought.
Then the seller would have to check their account to see if the transfer was successful.
This process takes a lot of time and it is more prone to fraud and mistakes.
Introducing, senangPay
senangPay is a payment gateway solution that allows businesses to accept online payments.
With senangPay, customers can purchase your products and make payment via any local online banking through FPX, debit/credit cards, and even e-wallets such as TNG, GrabPay or Boost.
You don't need to go through the hassle of checking your account to verify the transaction as senangPay will do that for you via special encryption and verification technology.
How to start using senangPay for your business
To use any kind of payment gateway, you will need to have an online store, an online catalog of your products where customers can add products to a virtual cart and checkout.
You can easily build an online store with EasyStore.
Customizable templates with drag and drop design
Capture orders 24/7
Built-in order & inventory management
SEO and blogging features
and more
How much does senangPay charges?
senangPay charges 1.5% of the transaction amount if payment is made via FPX online banking or e-wallet.
However, there are different charges for card payments which also differs depending on packages.
senangPay pricing table 2022
| | | | | | |
| --- | --- | --- | --- | --- | --- |
| Packages | Starter | Advance | Special | Stripe (MYR) | Stripe (Multicurrency) |
| Package price | RM300 | RM450 | RM1500 | RM450 | RM450 |
| FPX | N/A | 1.5% | 1.5% | 2.0% | 2.0% |
| Local debit/credit card | N/A | 2.5% | 1.8% | 2.1% | 4.1% |
| Foreign debit/credit card | N/A | 2.7% | 2.5% | 3.9% | 5.9% |
| e-Wallet | 1.5% | 1.5% | 1.5% | 1.5% | N/A |
Source: senangPay Fee, Costing and Feature Page
What are the documents needed to open a senangPay account?
If you are a business entity, you need to submit a copy of your business registration license and bank account statement.
Whereas for merchants who do not have SSM business registration are not eligible to register for a senangPay account.
For clearer direction, you can visit here. Moreover, you don't have to mail your documents to senangPay, because all you need to do is just upload it through the dashboard.
How long does it take for your application to be approved?
Document approval will usually take up to 3-14 working days. Make sure to submit all the required documents for a smoother process.
Is it safe to use senangPay for payment?
Yes. senangPay uses SSL (Secure Socket Layer) for each transaction. Besides that, they do not store sensitive data such as credit/debit card information.
Every transaction will require 6 digits 3D-secure code which will be sent to mobile phone for confirmation. They also have an internal "Fraud Detection" team to prevent fraudulent case!
Start selling with EasyStore
Sell and manage your business all in one place
Connect with our team
Let's begin your unified commerce journey. Complete the form to chat, book a meeting, or connect with our team.