What's New in EasyStore: November 2018
By Max · 30th October, 2018
In this quarter, we focused on solving merchants' business operation and have had some awesome releases. Keep reading to learn what our team has accomplished.
1. Storefront LINE Login
We have integrated LINE login function for your customers to have more alternative ways to log into their account on your Ecommerce website. As result, this can reduce abandoned carts especially when your Ecommerce website requires customers to log in before they can place an order. Despite remembering their account email and password, customers can now log in via their LINE account. Install LINE login to your EasyStore.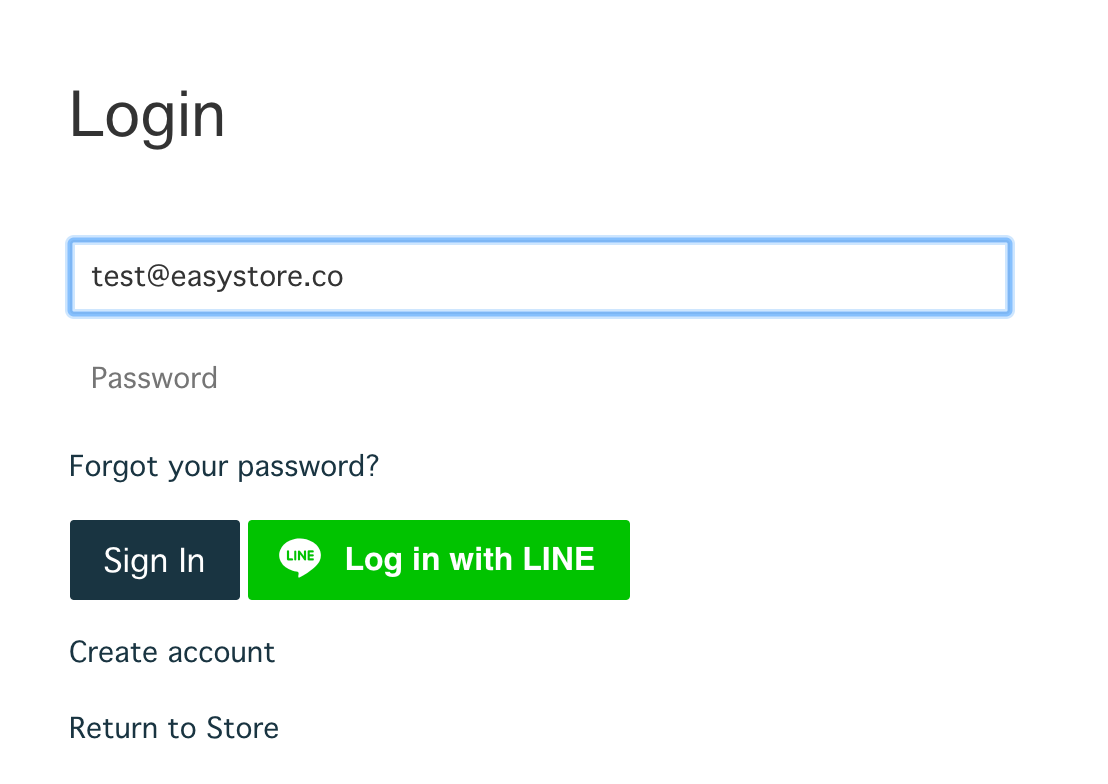 2. Lazada SDK/API Update
In the conjunction of Lazada SDK/API change, we have also updated the plugin of Lazada marketplace in EasyStore. By this, we can ensure all of our merchants are using the latest version of Lazada synchronization. Install Lazada to your EasyStore: Lazada Malaysia | Lazada Indonesia
3. Payment Options by Category
Previously, payment methods via payment gateway were shown as ONE payment method on checkout page, e.g. credit/debit card via PayPal. Now, you can enable the function to list out and categorize the payment methods of a payment gateway. View payment gateways available.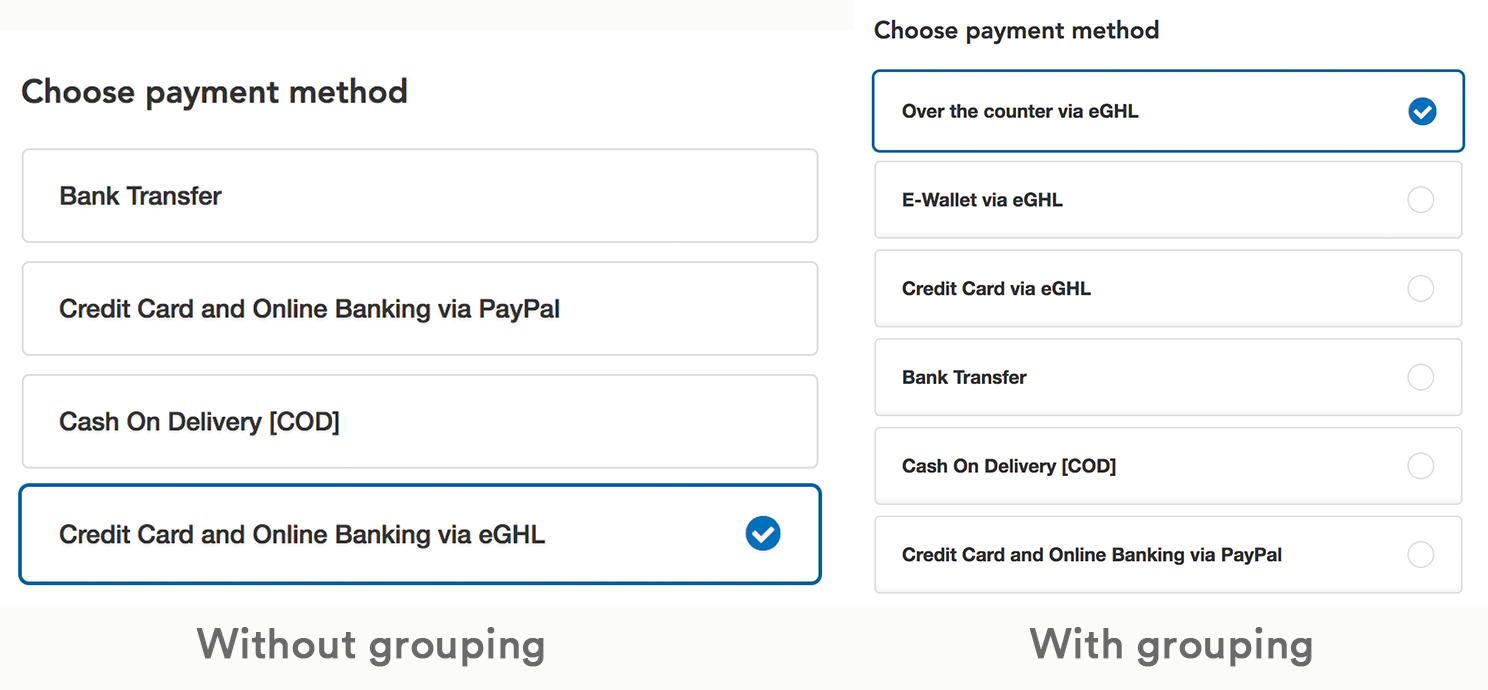 4. Facebook Messenger
Another new plugin added into Customer service app. Browse all Customer service app. You can now allow your customers to contact you via the Facebook Messenger pop up chat box on your Ecommerce website. Install Facebook Messenger to your EasyStore. Check out the experience here.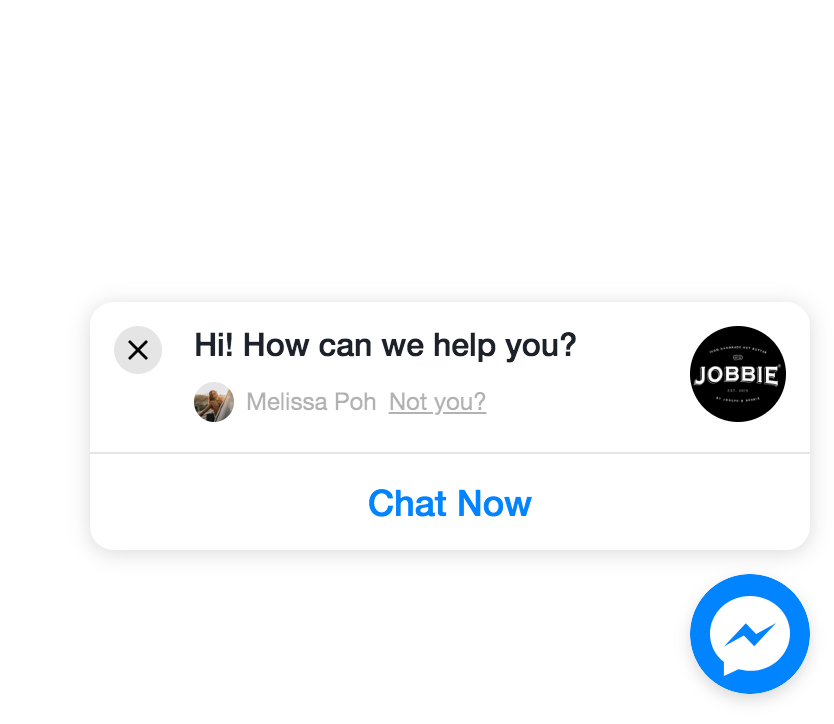 5. Mobile Facebook Shop
We heard you! Facebook Store "Shop" tab is now available on mobile. Through this update, your customers can view your products by collection on your Facebook page itself and directly check out on your website, not only on a desktop but also mobile. If you ever wonder how they did it, you can click on this link.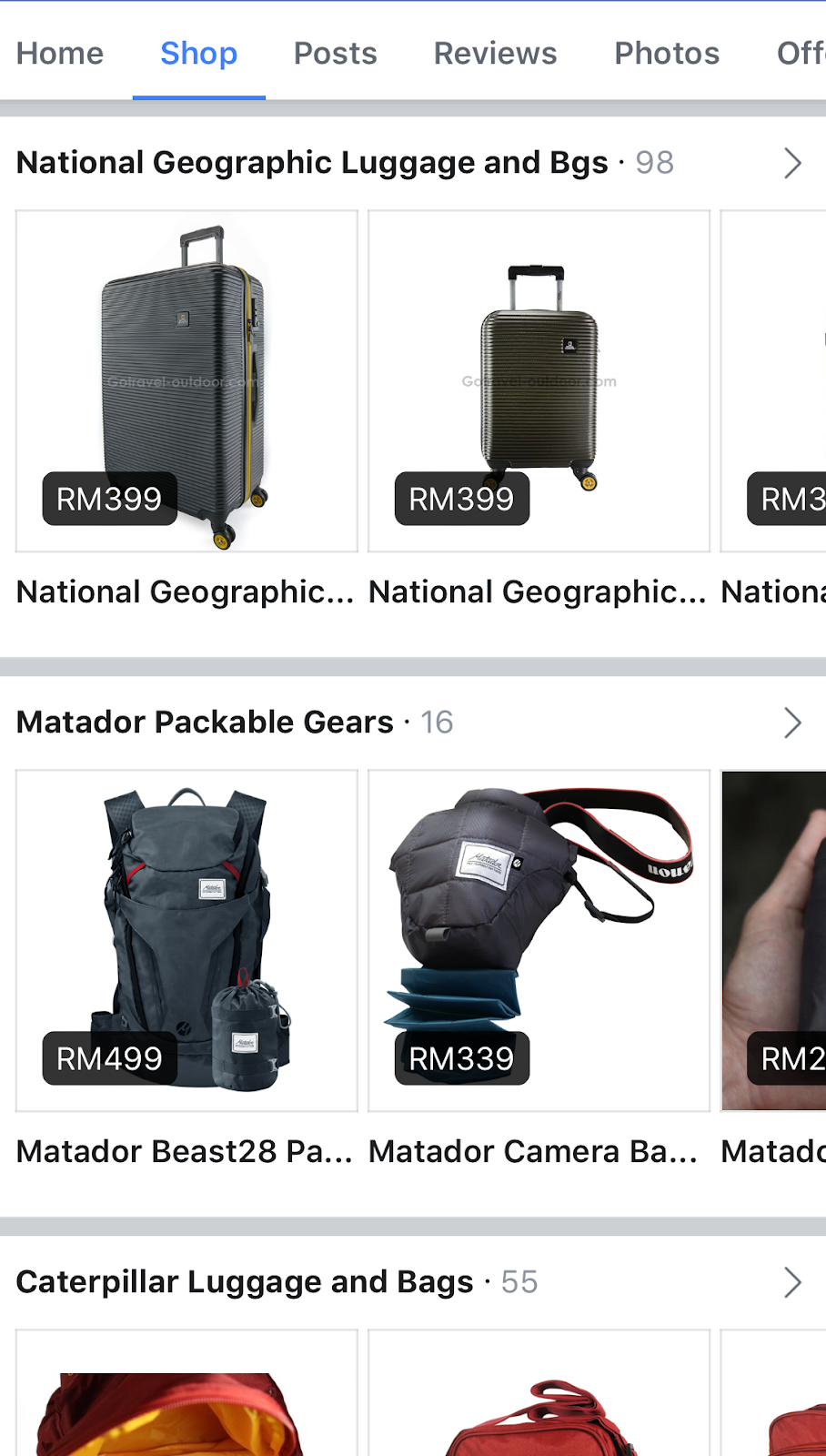 6. Payment Settings Notification
To ensure business owner get notice with every change of operation setting, we will now inform the business owner if there's any amendment made to the payment setting, e.g. one payment method is deleted.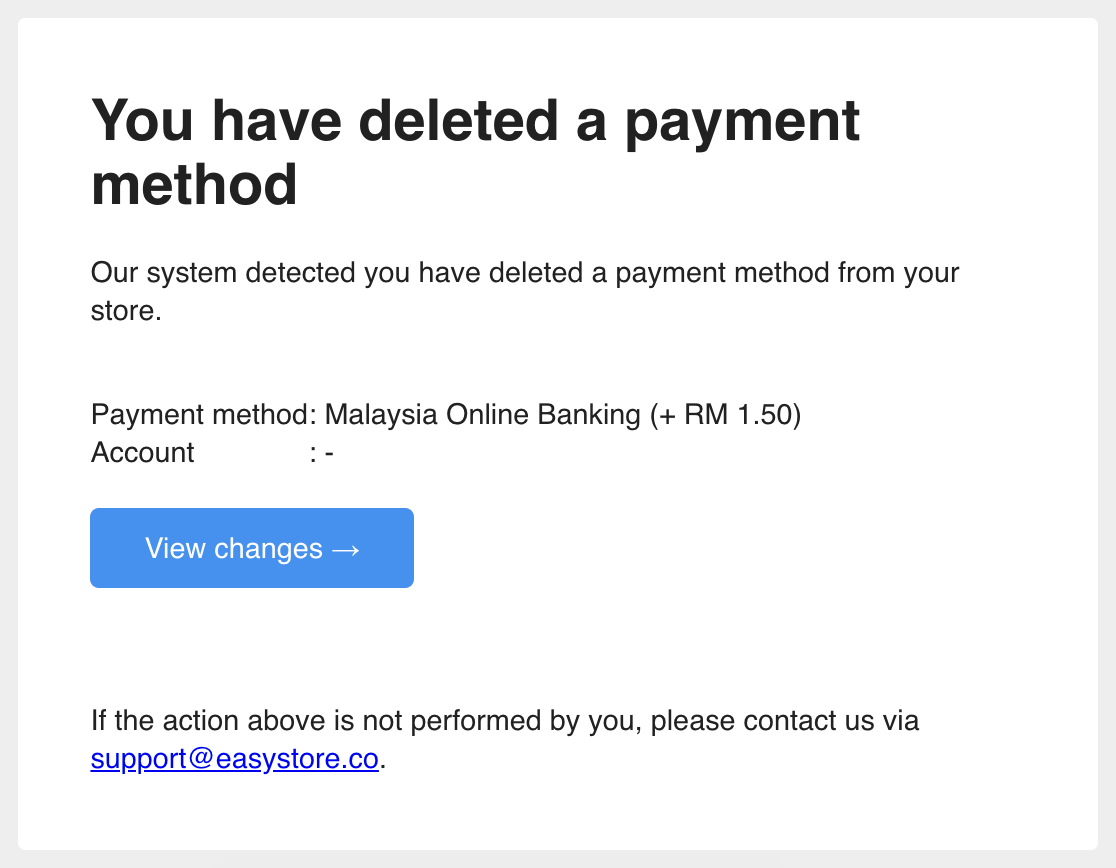 7. Admin Panel Google and Facebook Sign In
We understand sometimes you might not able to remember your password, especially when you have so many accounts with different service. To minimize the chance of you resetting your password, you can now log in your admin panel via Google or Facebook login.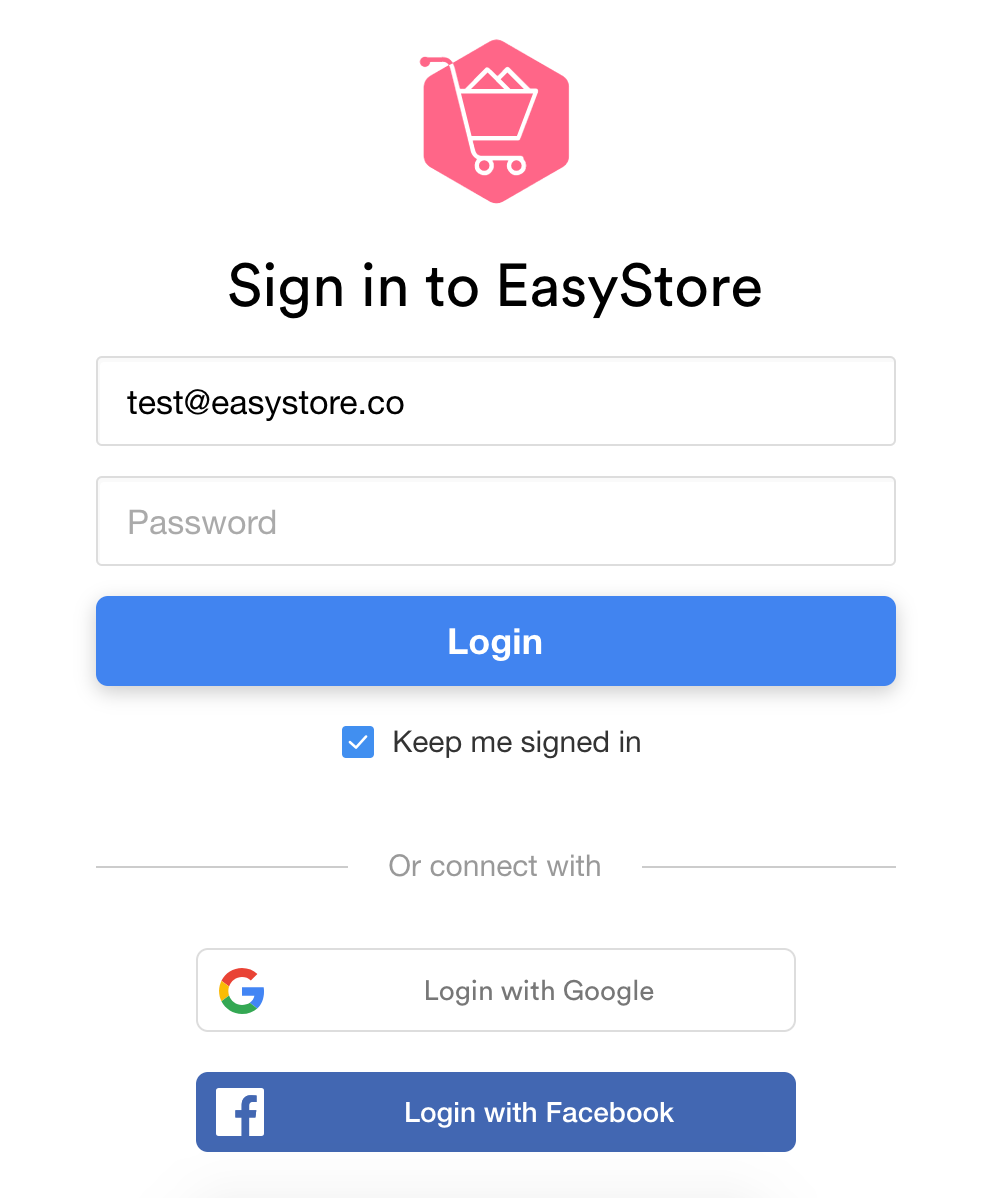 See you in the next update!
Start selling with EasyStore
Sell and manage your business all in one place