Visa and EasyStore Team Up in Expanding Your Online Presence
By Yavini Lucille · 23rd April, 2021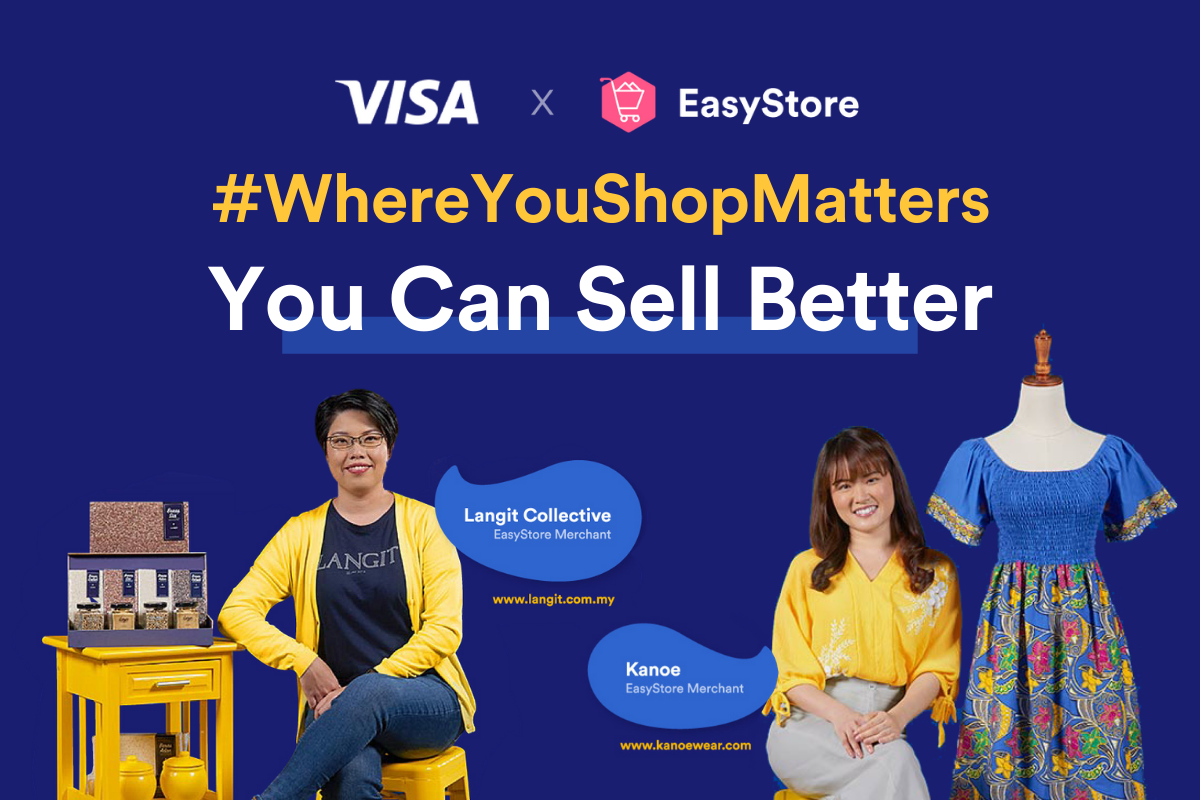 By sharing the same vision, EasyStore has teamed up with Visa to provide digital support to help them explore new market segments in the Ecommerce industry.
Ecommerce has transformed consumer behaviour and today, most of us use the Internet for our day-to-day needs. Visa has launched a campaign '#WhereYouShopMatters' to support local small and medium enterprises (SMEs).
With the introduction of #WhereYouShopMatters, a series of solutions are offered exclusively for local SMEs to go through their eCommerce journey and overcome their difficulties when embracing digitalisation.
SMEs will receive a series of Visa commercial offers such as advertising support and business office tools for growing the businesses' online presence. Let's see what you can expect to gain from this campaign here.
Brush up on your knowledge of Ecommerce with the support package
SMEs will receive a series of Visa commercial offers containing advertising support and business office tools for growing the businesses' online presence.
Additionally, understanding the needs of Ecommerce newcomers, EasyStore has prepared the list regarding business digitalization with various free resources. Make sure to check out these places before launching your digital store.
From the introduction of the store setup to the marketing tools, you'll learn the basics to get comfortable with EasyStore features, all without leaving your desk. Best of all? It's free-of-charge for every EasyStore plan users as well as free trial users.
2. Self-serve Supports: Help Articles
You're not alone. We walk through the tricky workflow with you together with the help content. You can always search the questions or topics you're curious about. Self-serve supports are provided in your native languages with multilingual articles and collections.
Stories and solutions for the modern online store sellers are here to fit your needs. From the brands' success stories to the know-how guides about our trends, here's a great platform to communicate and stay updated with the Ecommerce trends while confined at home.
Refer to our official channels as a series of videos with actionable tips is published to watch. The videos will walk through the online store process with step-by-step full guidance from our gurus. The videos are provided in English and Mandarin.
5. Localized customer support via WhatsApp and email
Get in touch with the right people at EasyStore. Email or send the inquiry through WhatsApp to our Gurus in English, Bahasa Malaysia, and Mandarin.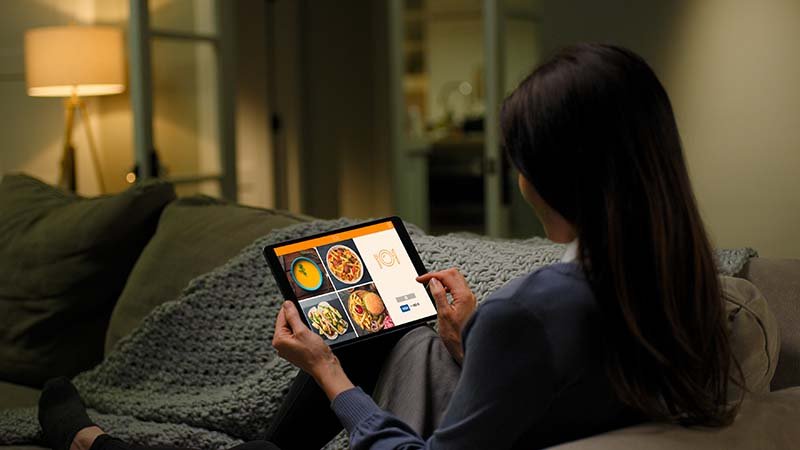 Visa Meets Two EasyStore Local Sellers — Langit Collective and KANOE
Aimed at encouraging Malaysians shop locally, Langit Collective and KANOE, EasyStore merchants have been selected to be featured on Visa's campaign.
Langit Collective is a social enterprise that bridging the gap between rural farmers and digital markets by bringing unique and heirloom agricultural products such as rice, grains, and spices. The team built gravity-fed-water systems for rural farmers in Sarawak and Sabah.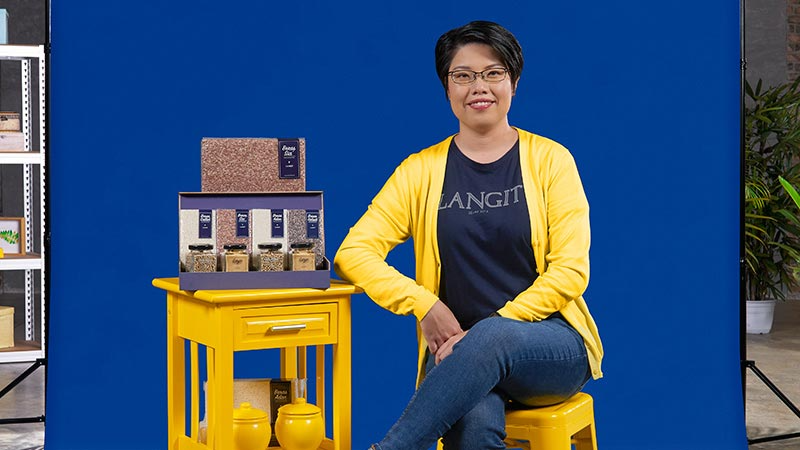 KANOE is a tropical homegrown label based in Kuala Lumpur that designs the beautiful garments made of natural fibre. From batik to hand block printed pieces, they make use the unique and fun elements in designing your everyday wear.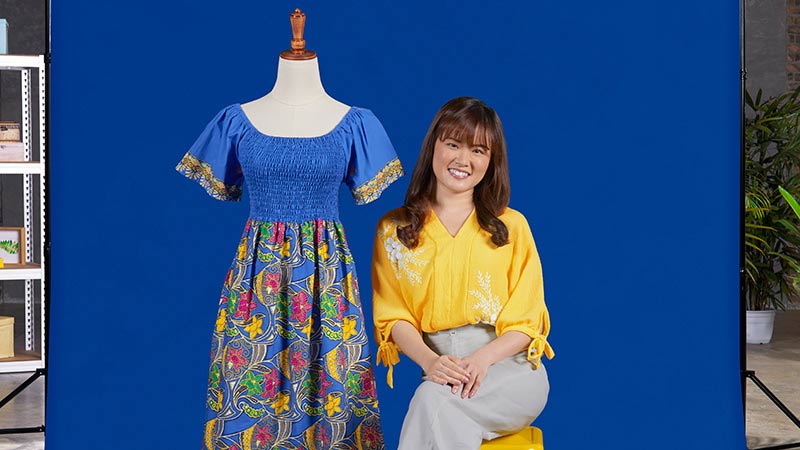 How To Be Featured by Visa like Them?
1. Submit your application through EasyStore.
2. Wait for a review of your application from Visa.
3. Once approved, you will be invited to be featured for the #WhatYouShopMatters on Visa website!
You're the Next Star
With the introduction of 'Where You Shop Matters', a series of the program is offered exclusively for local SMEs to go through the stage of difficulty by embracing Ecommerce. EasyStore always ready to help SMEs to make the move for the digital transition with easy operation and user-friendly interface.
As long as you are:
1. EasyStore merchants of any subscription
2. Offering Visa payment in your business
3. Home-grown Malaysian brand
Start selling with EasyStore
Sell and manage your business all in one place
Connect with our team
Let's begin your unified commerce journey. Complete the form to chat, book a meeting, or connect with our team.