Turn Your WhatsApp Enquiries into Sales with an All-New Order Form
By Yavini Lucille · 11th February, 2021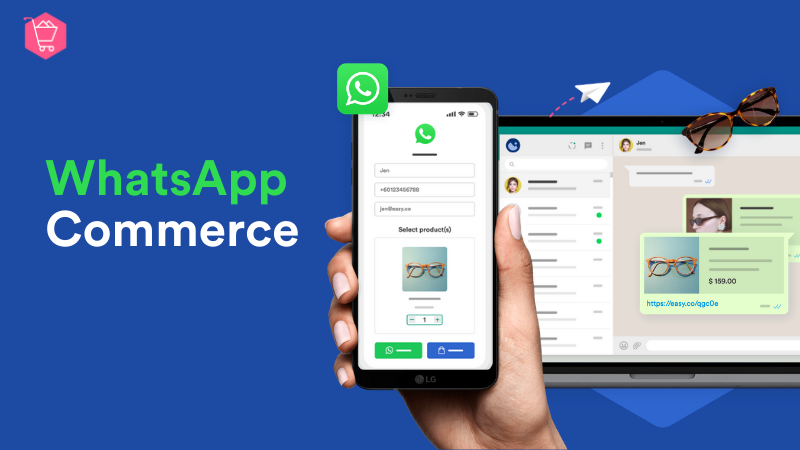 2020 was the most profitable year for online businesses in the face of the pandemic. Malaysian shoppers started adopting a new normal and became more familiar with buying online. Now is a great time to start selling online via a platform that everyone is familiar with: WhatsApp.
Your brand doesn't need a complex and fancy online store to win over customers. You just need a simple WhatsApp order form to begin your ecommerce journey. An upgraded order form has been released for you.
Did you know that more than 400 million users access WhatsApp and spend more than four hours on it every day? These numbers give you a golden opportunity to quickly get in touch with customers and resolve their shopping queries.
Did you know that more than 400 million users access WhatsApp and spend more than four hours on it every day? These numbers give you a golden opportunity to quickly get in touch with customers and resolve their shopping queries.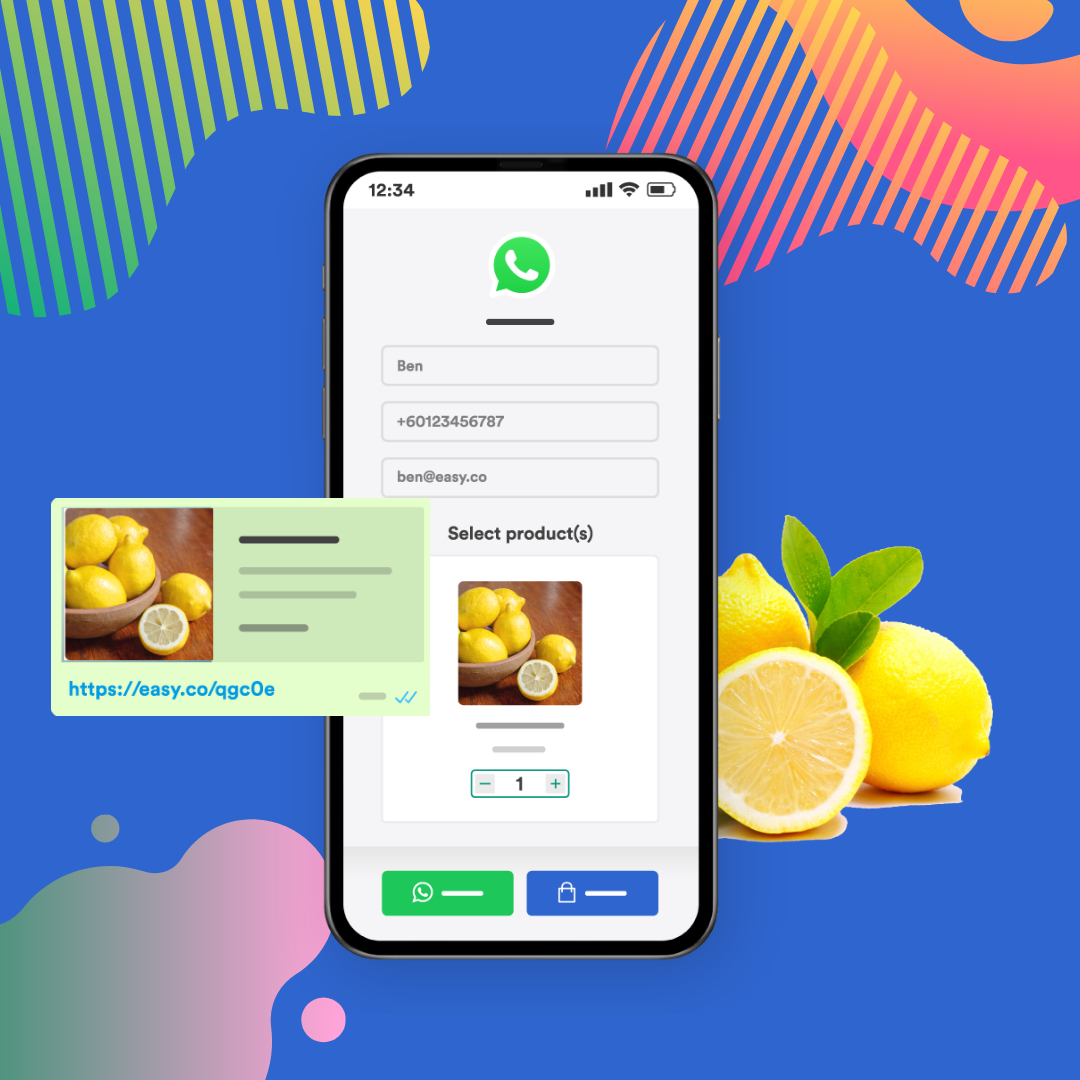 What Is an Order Form?
Our order form is a secure form that consists of your product's name, price, and image. The simple product display layout encourages your customers to buy the products straight away via WhatsApp. You can collect payments securely and gather customer information in a fast, easy, reliable way.
Unlike last year, you can now let your customers checkout directly on WhatsApp without switching back and forth. You have the option of allowing your customers to choose the payment and shipping method within the app.
Why You Need an Order Form
1. A Familiar Interface
Customers can access the order form from any platform. Creating different types of order forms allows you to attract different customers with targeted products matching their preferences to motivate their buying intention.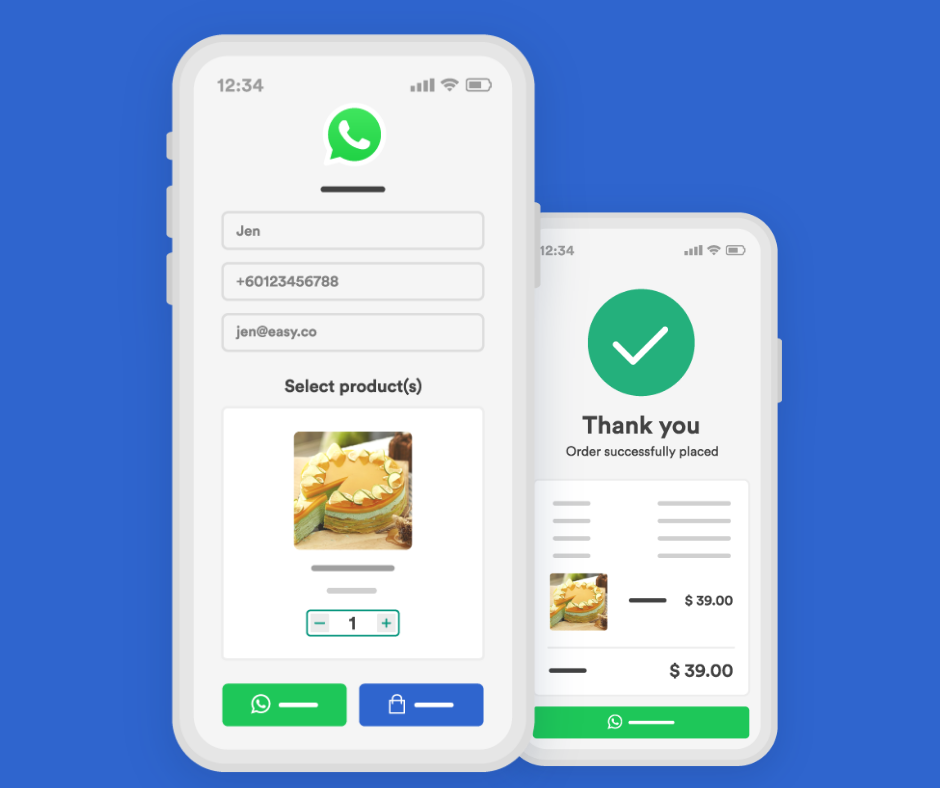 2. Auto-Collect Order Details
An order form allows you to skip the time-consuming work of collecting order information, gathering the customer's information, and even taking payments. All captured information is automatically stored, enabling you to access, review, and learn about customers' spending behaviour.
3. Target Different Shoppers
No matter where you're selling, we support multiple currencies, so you can receive international orders. Our order form makes it simple for customers to place orders within their familiar WhatsApp interface.
4. Abandoned Order Recovery
Get in touch with intended-to-buy customers by sending them reminders of the order they didn't complete. In addition to sending an automated notification, you can also use discounts and promotions to invite your customers back to finish the purchase waiting in their shopping cart.
5. Receive Real-Time Order Notifications
Get notified in our mobile app whenever a new order arrives. You'll never miss an order due to manual recording because all the details from the order form are automatically recorded 24/7. You can provide real-time information about new orders to exceed your customers' expectations.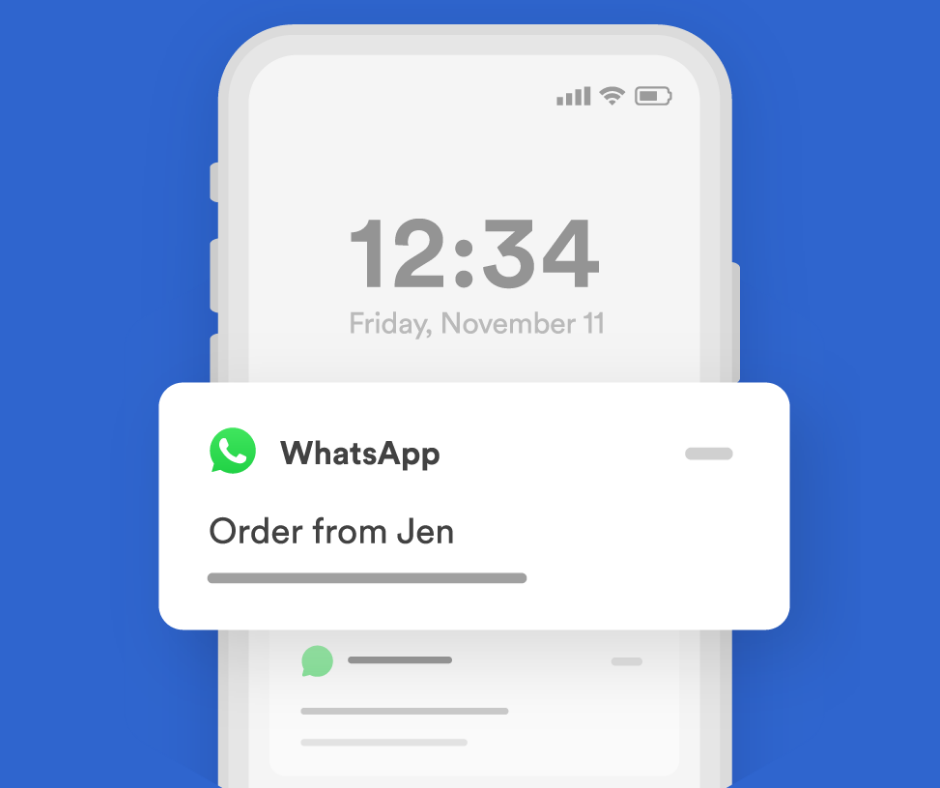 6. Generate Repeat Customers
Store customer information where you can access it anytime. The order form uses the customers' auto-recorded shopping history to retarget existing customers by promoting related products, boosting their willingness to buy from you again.
How to Setup an Order Form
How can you start selling online via WhatsApp? Luckily, you don't need to be a professor or expert at building online stores. You just need a little patience and to follow these three simple steps:
Enter your display name and contact numbers.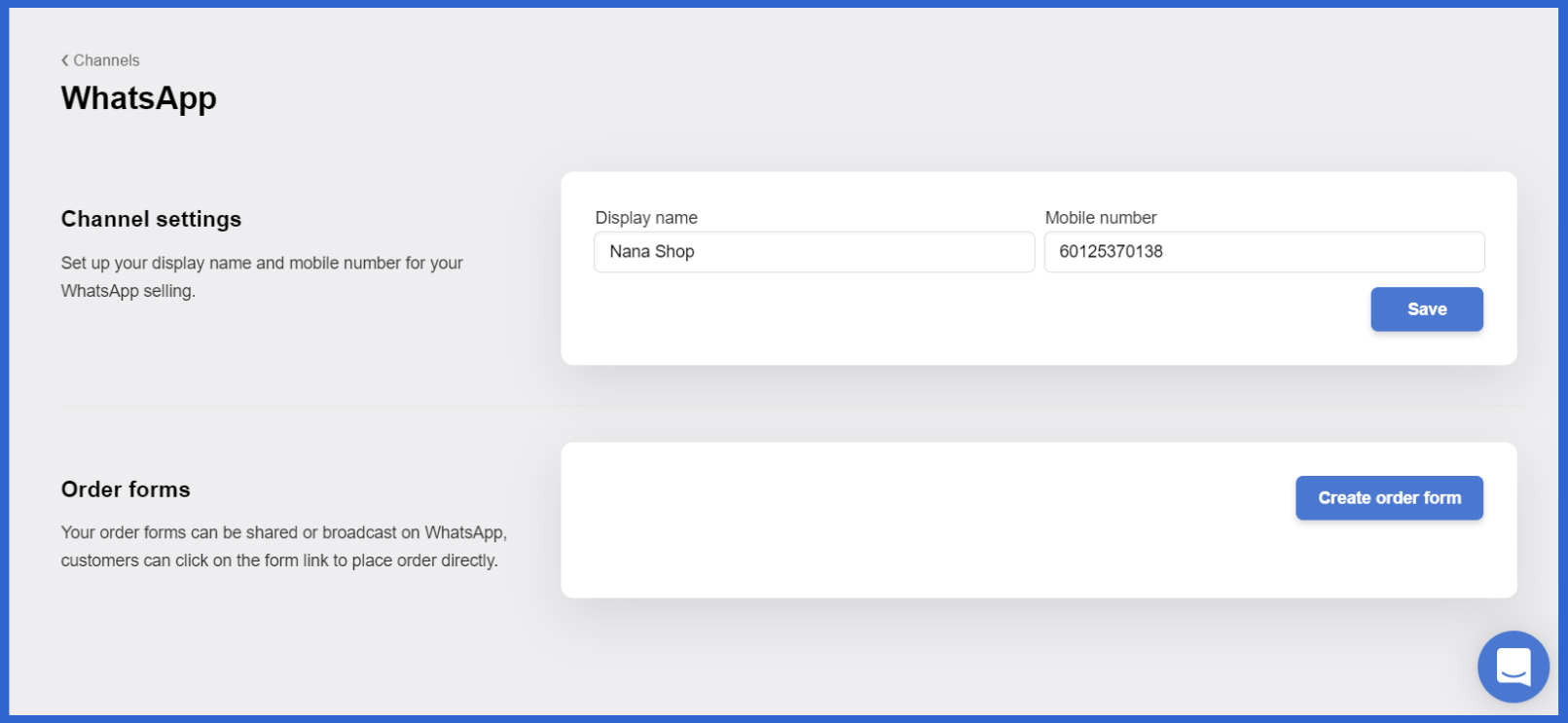 2. Add your products to the order form.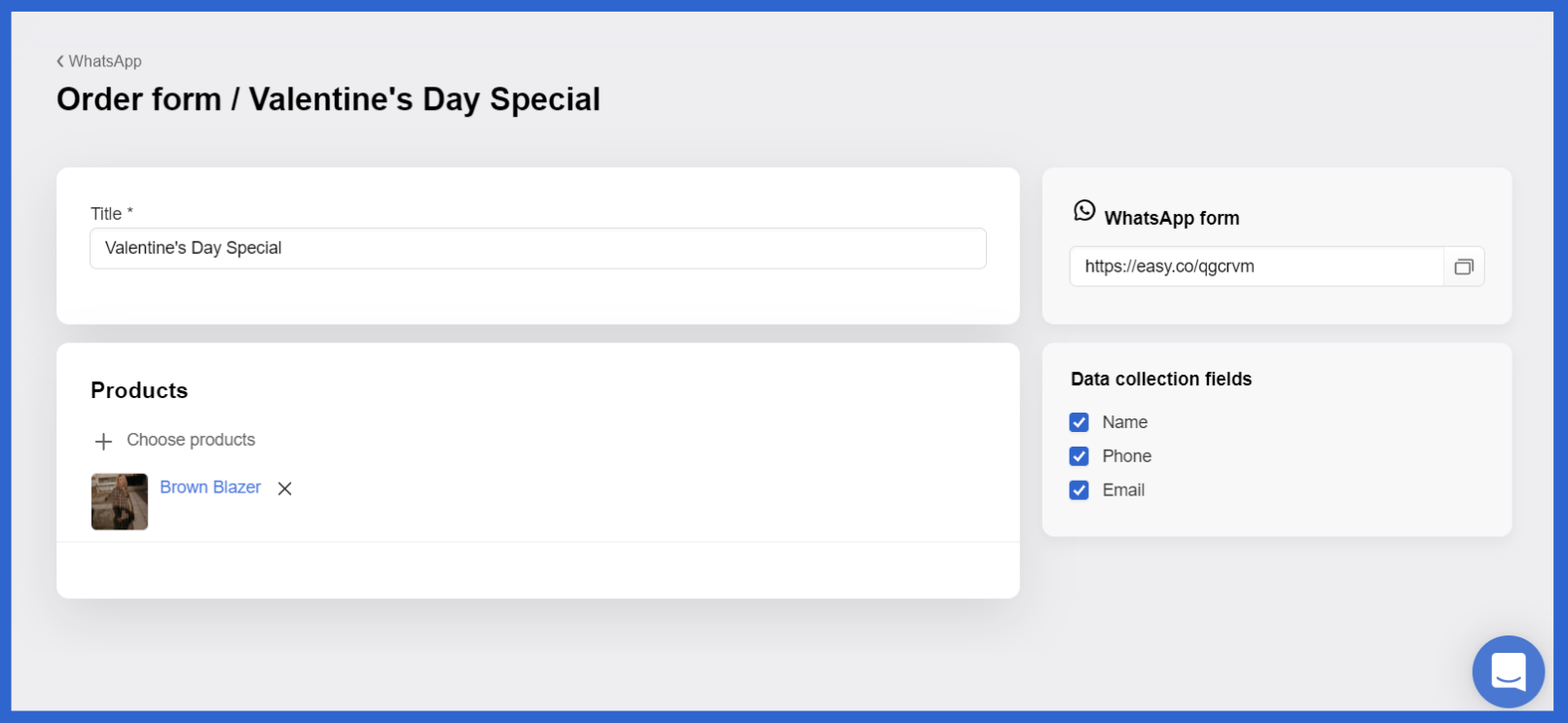 3. Done! Sell on WhatsApp, WeChat, and LINE.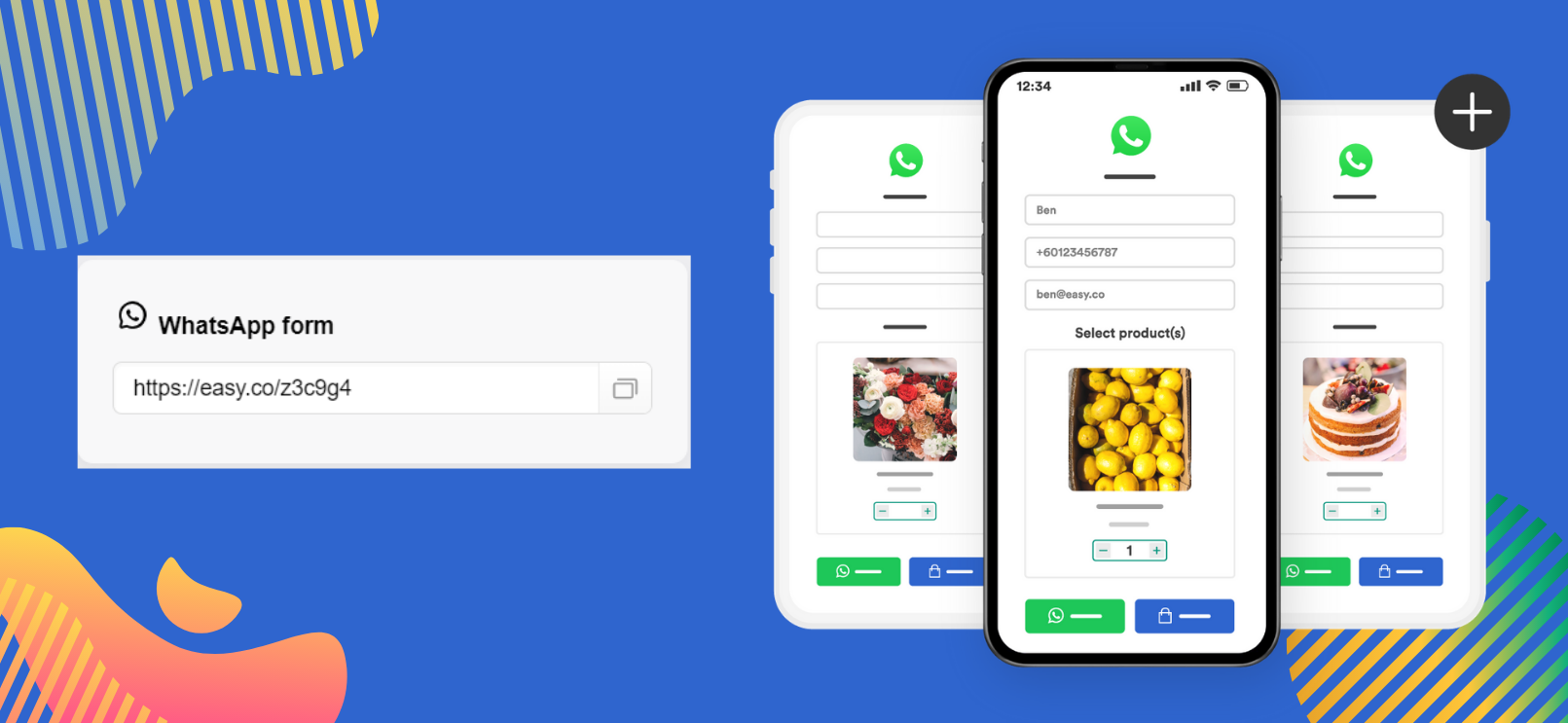 Two Types of Order Forms
Basic Order Form
You can create this order form by following the three simple steps above. You can offer buyers various payment and shipping methods for local and international orders via WhatsApp.
Here's a short video showing how it works.
Shortlink Checkout for Order Form
This order form helps you receive orders when your customers do not need to add payment or shipping information to instantly place the order.
Let's see how it can help your business.
Stay Ahead of Your Competitors via WhatsApp
Your business doesn't need to have a fancy and well-designed storefront. Our WhatsApp order form has a clean and simple appearance. Millions of customer can access your business across multiple sales channels, including WhatsApp, LINE, Shopee, Lazada, Facebook and more. Be sure to connect your brand to these channels so that your customers know who you are and the value you provide.
Connect with our team
Let's begin your unified commerce journey. Complete the form to chat, book a meeting, or connect with our team.