The Latest Updates On EasyStore Mobile App
By Max · 23rd June, 2021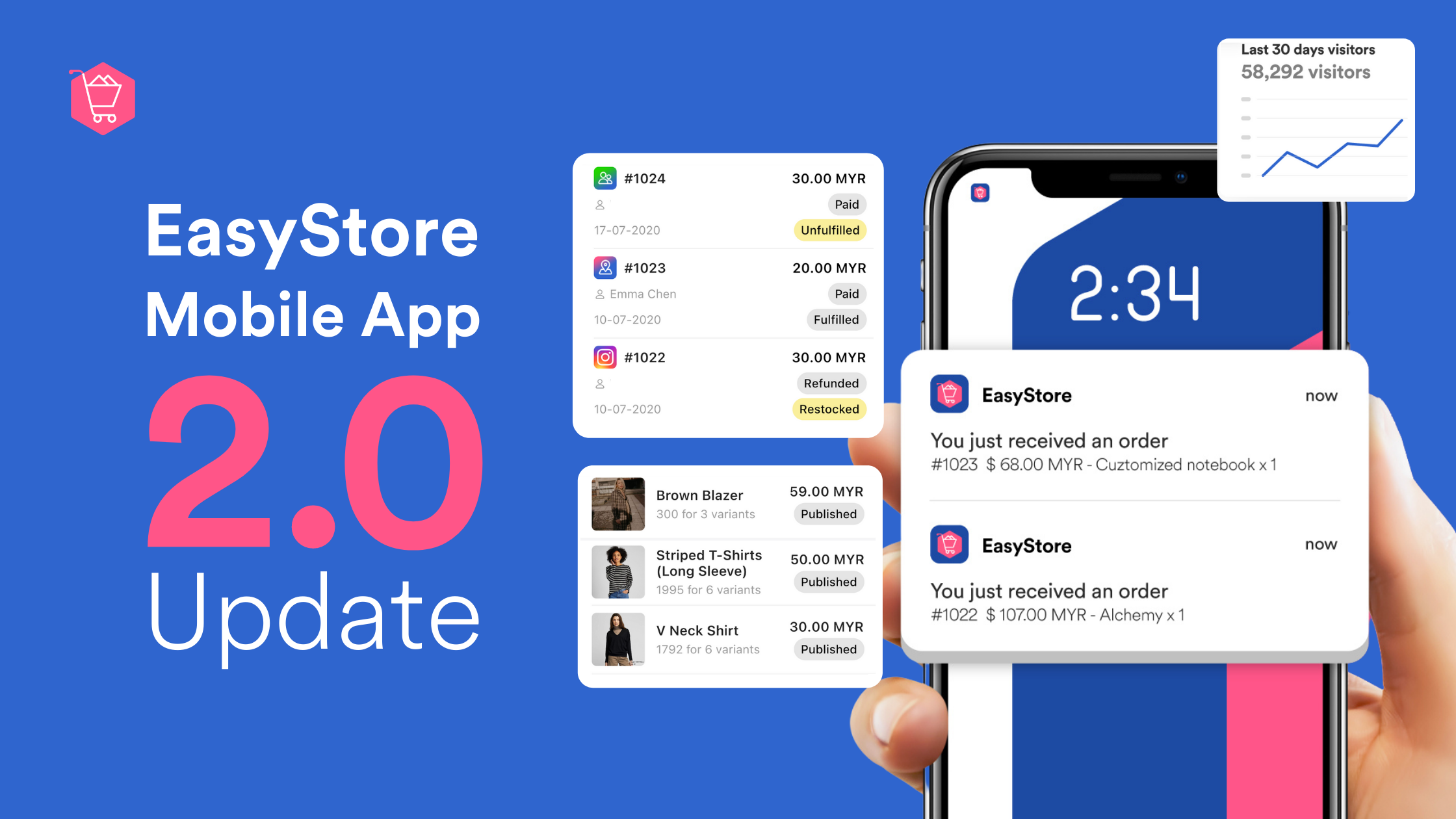 We have seen a significant increase in consumers shopping online during this pandemic. Given the opportunity, businesses are working hard to strengthen their online presence. And here in EasyStore, we built and provide new solutions and tools for you to do better in online selling.
We first launched our official native mobile app in April 2020. The mobile app is built to provide conveniences in managing the orders of your business. All the while receiving feedback and researching, we have improved our mobile app to be more functional and interactive, and at the same time maintaining our core value - easy to use.
Here's a summary of what you are going to know in this blog:
1. New interface in mobile app

2. POS system in mobile app

3. Update product details within mobile app

4. View business performance in mobile app

5. Filter products and orders in mobile app

6. Quick find customers in mobile app
1. New Interface To Boost Productivity
We wanted to provide much cleaner and modern designs to increase your productivity. We put effort into providing a more subtle color, and screen-optimized font, and a new set of icons for you to focus on the most important information and functions.
2. Manage Your Business On Your Palm
The mobile app allows you to manage your orders and use POS to sell anywhere. After enhancement, the app allows you to have the flexibility to manage your products, customers, as well as view analytic. On the other hand, the POS system is still easily accessible by switching the mode on your mobile app.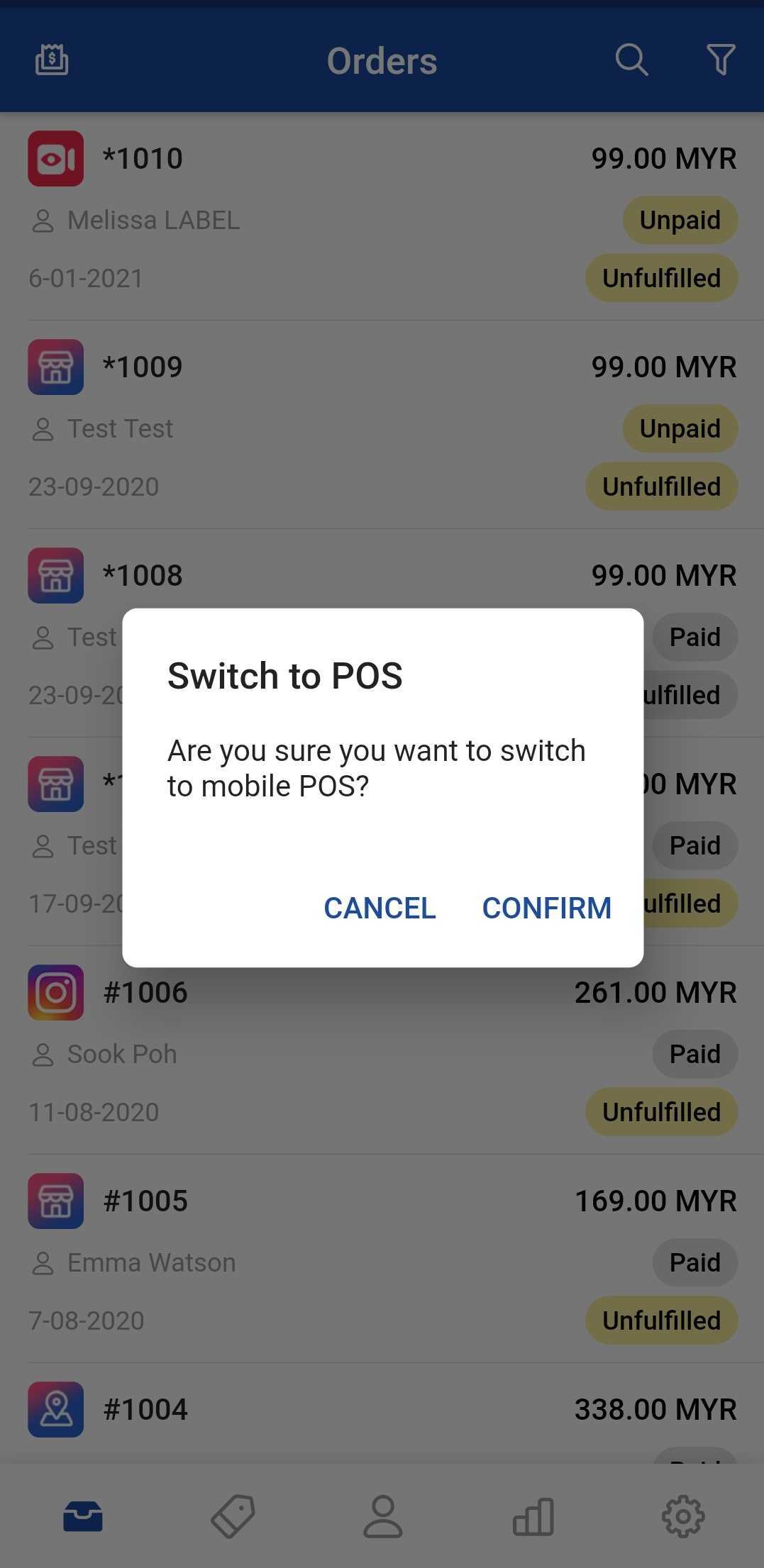 3. Update Product Details
We have received a lot of feedback on adding more admin functions into the mobile app, and we totally agree with you! In this update, you will be able to directly add products to your mobile app. And of course, you can also edit the basic product details like name, price, inventory, as well as adding images.
4. View Your Business Performance
As mentioned, we understand the need to have more functionalities in the mobile app. I mean, who wouldn't want to have everything at grasp, literally. Therefore, we have also included your analytic in the mobile app to have better insights into your business at a glance.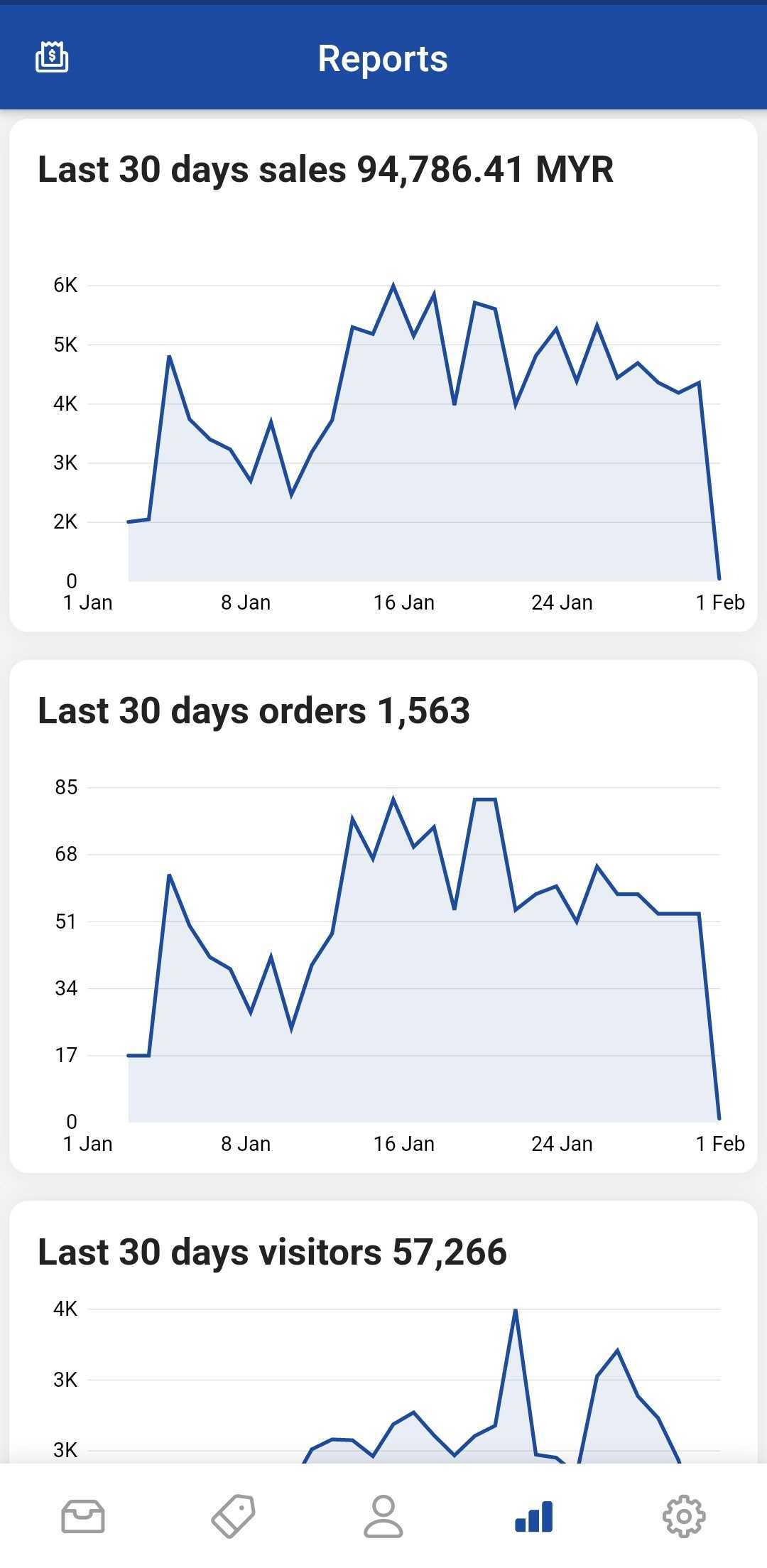 5. Filter Your Products And Orders
Save more time searching for your orders and product. Use our filtering system where you can easily find the orders and products you want to manage. For orders, you can filter them by status, payment, as well as fulfillment status. Whereas on product management, you can filter them by visibility and collections.
6. Check Customer Name In Order Listing
In the latest enhancement, you will be able to see which customers placed an order. The name will be displayed right below the order code when there is new order coming in. This helps you to identify quickly who made an order and how much they have bought at a glance.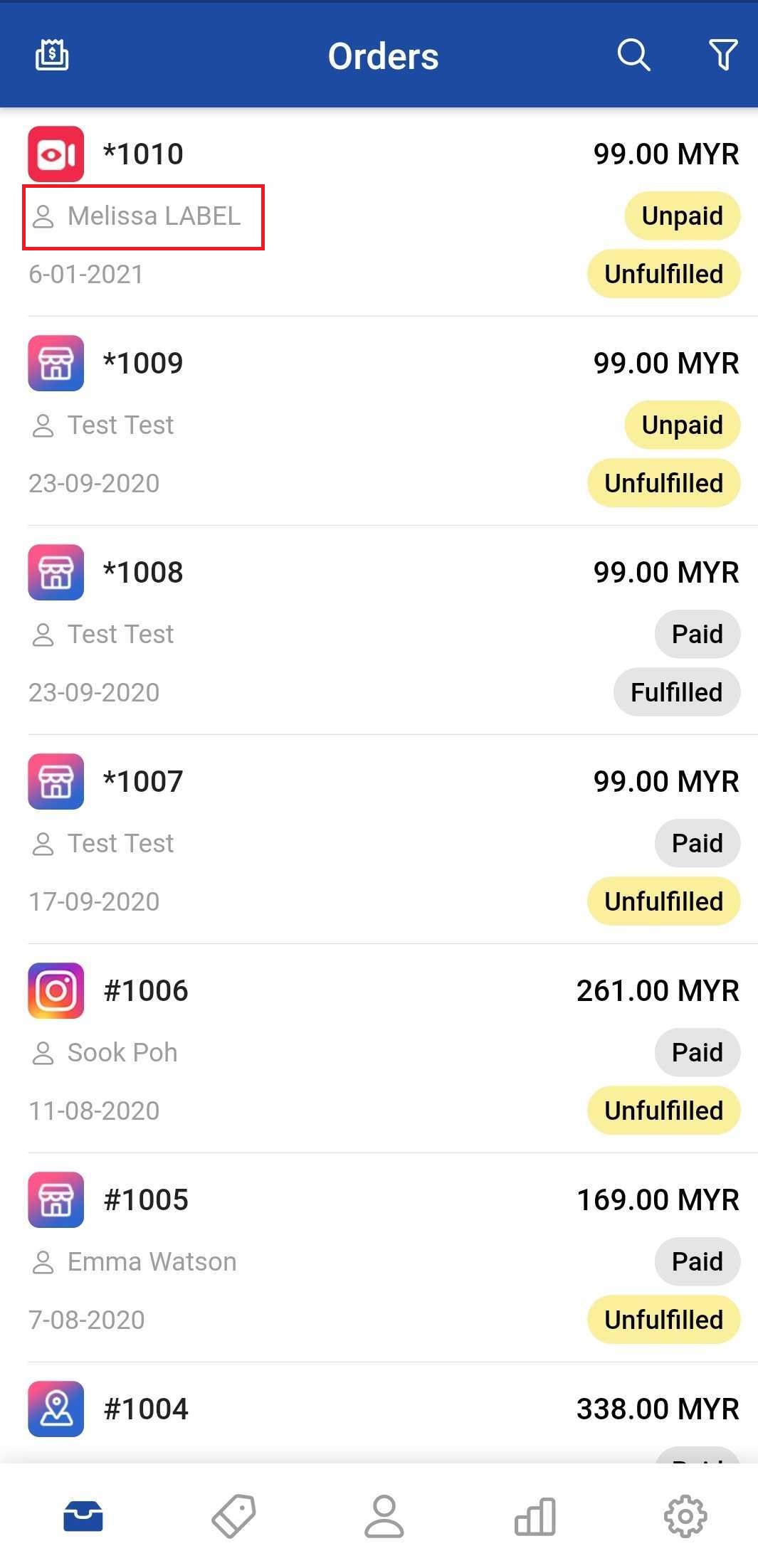 To Sum Up
We've always aimed to provide more conveniences to your business, and always will. We are committed to the growth of our merchants in EasyStore. Therefore, the mentioned updates are just the tip of the iceberg, we will continue to work hard to and bring you more tools and features to help with your business growth.
Install it now!
Connect with our team
Let's begin your unified commerce journey. Complete the form to chat, book a meeting, or connect with our team.