Multiple Sales Channels Retailing - Trend to Consider in 2022
By Vincent Leong · 21st August, 2022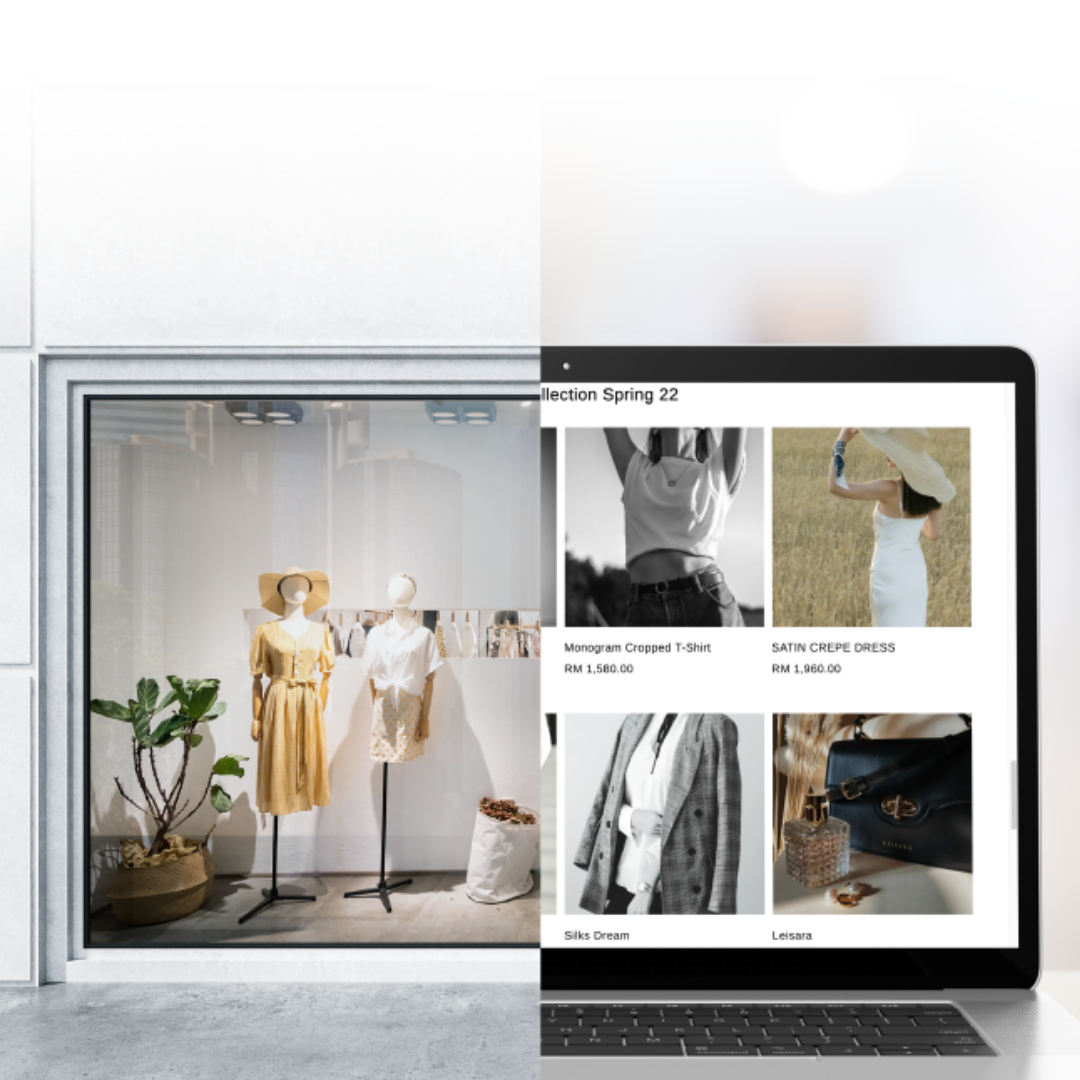 We know that many physical businesses have been shut down during the pandemic and forced the rapid growth in ecommerce. Although online shopping is on the rise during the past few years, offline shopping is also keeping up after the pandemic.
Customers today have many ways to shop, they can be on Shopee, facebook, Google, and even shopping malls - especially during the post pandemic where part of the shopper behaviour switched back to offline.
But, it doesn't mean that online shopping is going down trend, but in fact, online shopping trend is still growing higher than pre-pandemic.
In fact, 43% of consumers say they would be fine if they never shopped in a physical store again, and nearly three-quarters of consumers (73%) believe the majority of consumer shopping will happen online in the future based on a survey. And for the reason of free shipping, convenience, lower price and easy for repeat purchases.
What I'm trying to explain here is this pandemic has caused shoppers to adapt to both offline and online, which they would demand for a seamless experience across channels - here's where multiple sales channels retailing kicks in!
What is multiple sales channels retailing?
Selling a product through more than one channel is referred to as multiple sales channels retailing, some call it an omnichannel strategy. These channels can be online marketplaces like Shopee and Lazada, physical storefronts or pop-ups, social media or an online store.
And of course, being on more sales channels increase the likelihood to be in front of potential shoppers and hence, increase your sales.
But, you'll need at least one physical location and one online presence for a successful multiple sales channels retailing strategy.
Multichannel retailing strategy that get you from zero to million
Multiple sales channels retail creates new opportunities for customer interaction and business expansion. By offering more exposure on both online and offline, you may reach more potential shoppers along the way.
Not only to acquire new shoppers, in fact, a seamless shopping experience multiple sales channel retailing helps to increase consumer loyalty too.
Get you more new customers
Sales opportunities are everywhere, however, it's being ambiguous when it comes to how your customer discovers your brand. This is because the buying journey is complex and information could be everywhere.
For example, some shoppers will compare prices online before buying something offline. If you have developed a strong online presence, you will be rewarded by being discoverable. And this is how you get your sales.
Vice versa, It's important for brands to go offline. It's important for brands to establish a physical presence which improves customer trust and loyalty.
Reason being, retail stores have the opportunity to create unique in-store experiences that shoppers can touch and feel the product before they buy.
Target shoppers at different stages of buying journey
Most customers who encounter a product online for the first time won't usually hit the buy button instantly. Many may prefer to explore further, read reviews, and compare prices instead, unless they need it urgently.
Meanwhile, shoppers may also discover the product on social media through ads or influencers they follow. The research process may not just stop here, as shoppers continue to search it online that might lead to your online store.
At this stage, customers are ready to buy. However, 82% of shoppers want to "view and touch" products before committing to buying them online. If this is not convincing enough, you can also lead them to your physical store or popup to try out your product.
This doesn't stop here! You can get customer details along the way and create another attempt to sell to them again after a month or two. And this is how you get repeat purchase.
Are you able to spot the trend?
Customers can be everywhere before they commit to a purchase. And being available on every platform they go will definitely help to convert them.
This is why having multiple sales channel retailing strategies can give you an edge over the competition.
Leverage the power of reputable marketplaces (online/offline)
Retailers are caught in the middle of a battle for ecommerce market share between Shopee, and Lazada.
If one company dominates the other, a single-channel seller may suffer, whereas multiple sales channels sellers might not be affected and typically enjoy greater freedom and flexibility.
This can also be applied to physical channels as well, if the mall is actively running campaigns to attract crowds can benefit you too.
These industry leaders are always focusing on heavy marketing to drive more traffic onto their platform. Multiple sales channels commerce enables you to take advantage of the traffic, enabling your products to be found and improved search results.
4. Build trust and confidence
Another important component is trust, which reputable marketplaces can provide. In fact, 65% of shoppers feel more comfortable to buy from a third-party seller if your brand is new to them. Aside from the reputation, most shoppers go to these sites for to the availability of product ratings and peer reviews.
Same goes to offline, shoppers are also demanding for the similar experience when it come to trust and confidence before they jump straight into buying.
As a shoppers, we trust what we see and feel more than anything else. So the ability to experience the product before we buy gain us trust!
Besides, being at a reputable mall or bazaar can also help to create a safe and pleasant shopping environment for shoppers which will also enhance the experience.
So, you should make good use of every platform you sell across.
How can EasyStore supercharge your multiple sales channel retailing?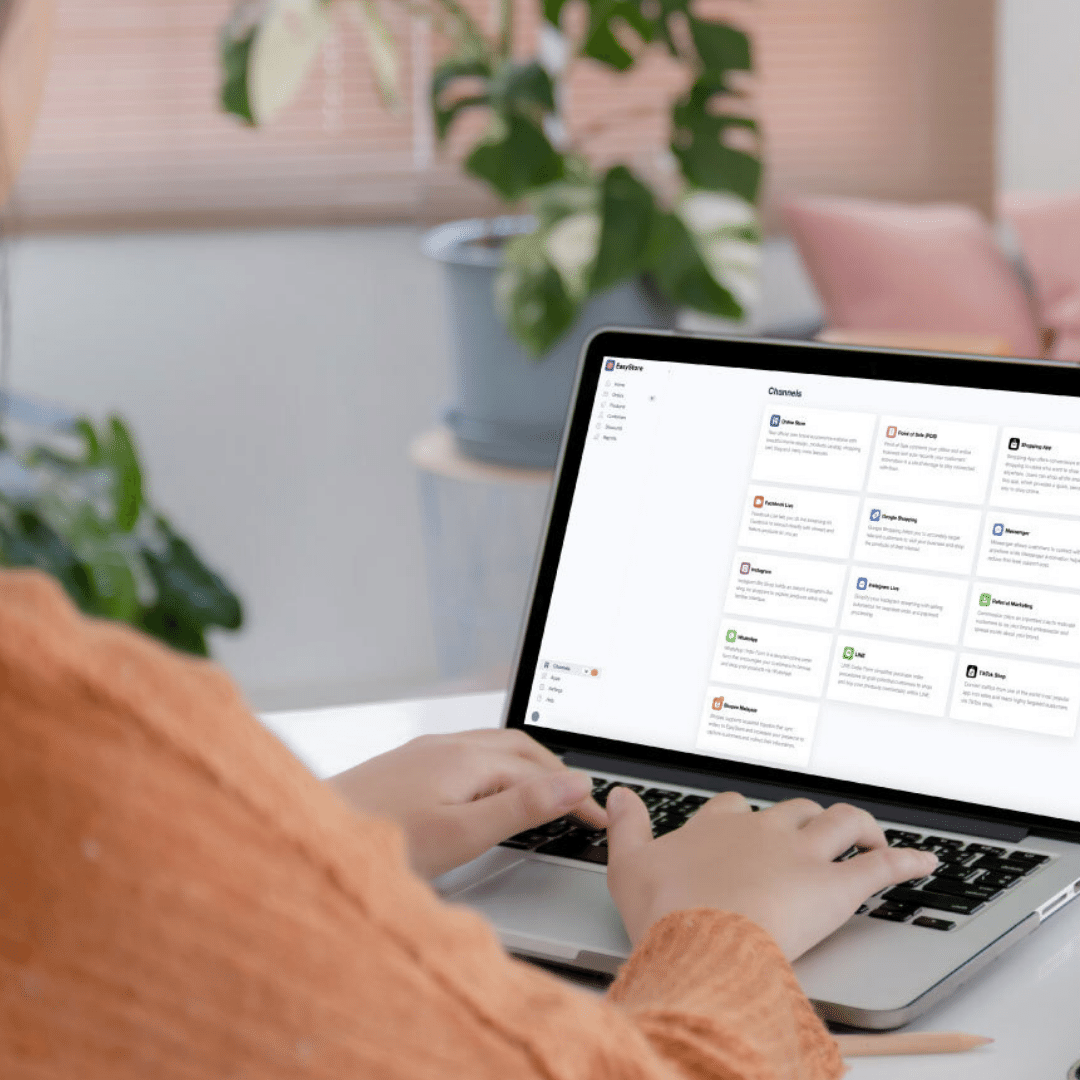 Let's manage everything under 1 platform! Get your marketing, sales, inventory, loyalty program and every sales channel merged into one single dashboard.
Famous selling channels. With EasyStore multiple sales channel solution, we help sellers to up on popular sales channels with ease and automate the entire selling process - over 20 popular sales channels await you.
Synchronize all of the above. Managing multiple sales channels is tough without a centralized system to unify everything in one place. To do so, you need to link all the channels under EasyStore in order to reduce manual and repetitive task:
Listing management - Create, upload and edit your product catalogue in bulk under 1 platform
Order management - Get a full view of orders across channels under 1 central location.
Inventory management - EasyStore helps to create an unified inventory system where all inventories across channels are synced together.
Reporting and customers database - Access to real-time integrated data across channels to make informed business decisions.
To conclude
In order to increase your reach, successful multiple sales channels retailing is to get your products through a variety of platforms and channels.
With multi-channel retailing, businesses can offer their customers different ways to buy from them, boost their revenue, and also collect important data on their customers' purchases which they can use to improve their sales further. If multi-channel retailing seems like a strategy that would suit your business, then check it out today!
Start selling with EasyStore
Sell and manage your business all in one place