Langit Helps Malaysia Smallholder Farmers Bring Agriculture Products into Ecommerce
By Eric Lian · 7th July, 2019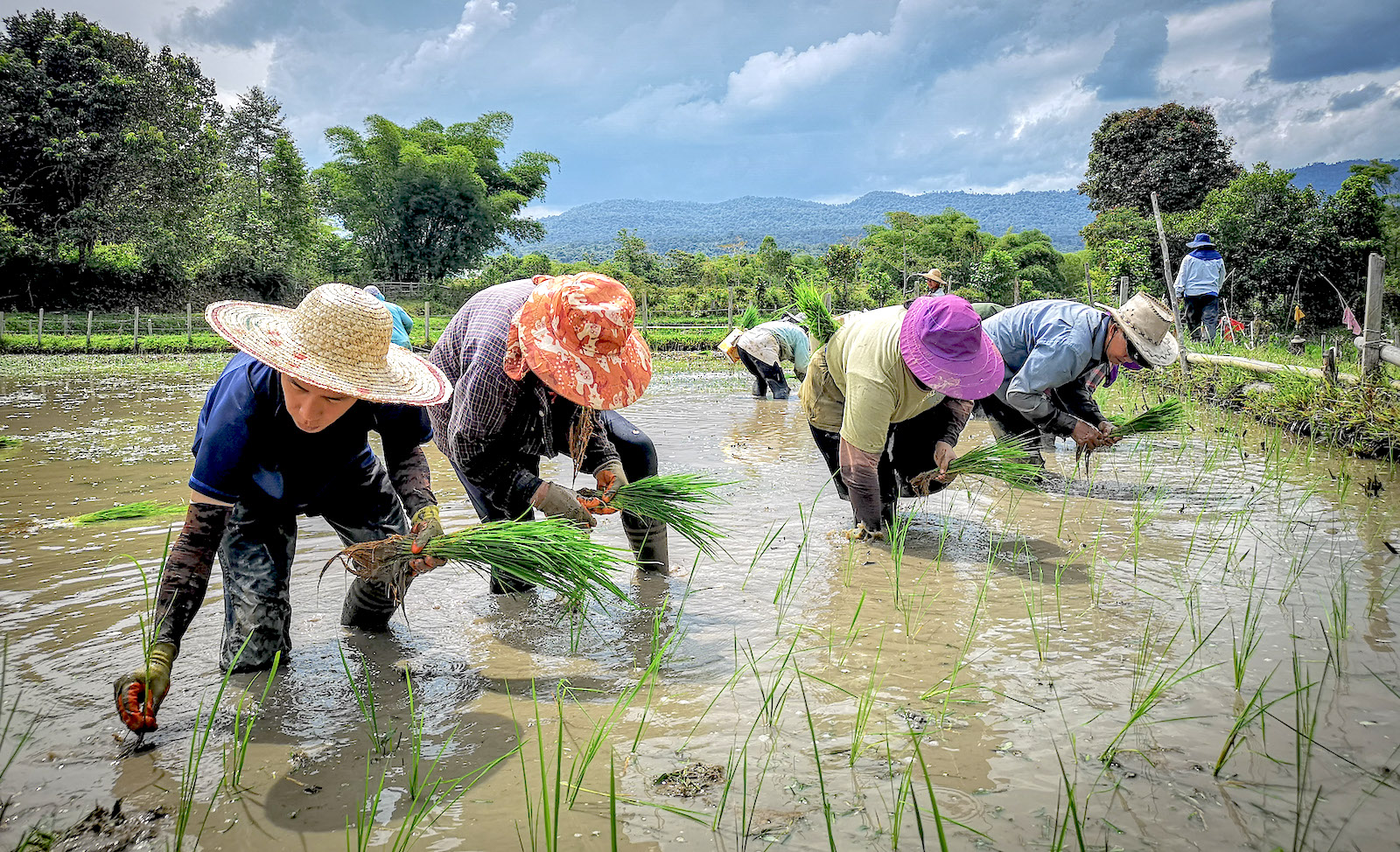 In Malaysia, there are still rural communities facing the problem of unstable income to sustain a normal life. Majority of the rural community is based in Sabah and Sarawak, where most of their primary job come from agriculture.
Without proper market access to their products, they are faced with unfairly price competition in the industry and therefore unable to earn a stable income to provide for their family.
Seeing this pattern will only become worse in the future, 4 friends, together with the experience of going through programs to help rural areas in a non-profit organization, decided to do something about it.
In the form of social enterprise, Langit aims to provide a solution to help farmers from rural areas to break out from the cycle of poverty.
And today, we are given a chance to have a better look into how this enterprise brings value to the products that are sowed by the farmers from rural areas.
1. Can you tell us about Langit?
We are a social enterprise that helps heirloom agriculture produced by smallholder farmers from East Malaysia to bring their products into the big market. The aim is to improve the overall livelihood of these rural communities and achieve sustainable farming practices through the adoption of chemical-free farming methods, use of appropriate technology, for the betterment of the environment. Langit is founded by 4 founders. The 4 of us first met when we were colleagues at a local non-profit organization in Malaysia. Prior to that, we are all professionals from different backgrounds. For instance, I (Melisa) had project management experience, Zi was an actuary working in Singapore, Lilian was once a chiropractor, Yong ling was once working in designs.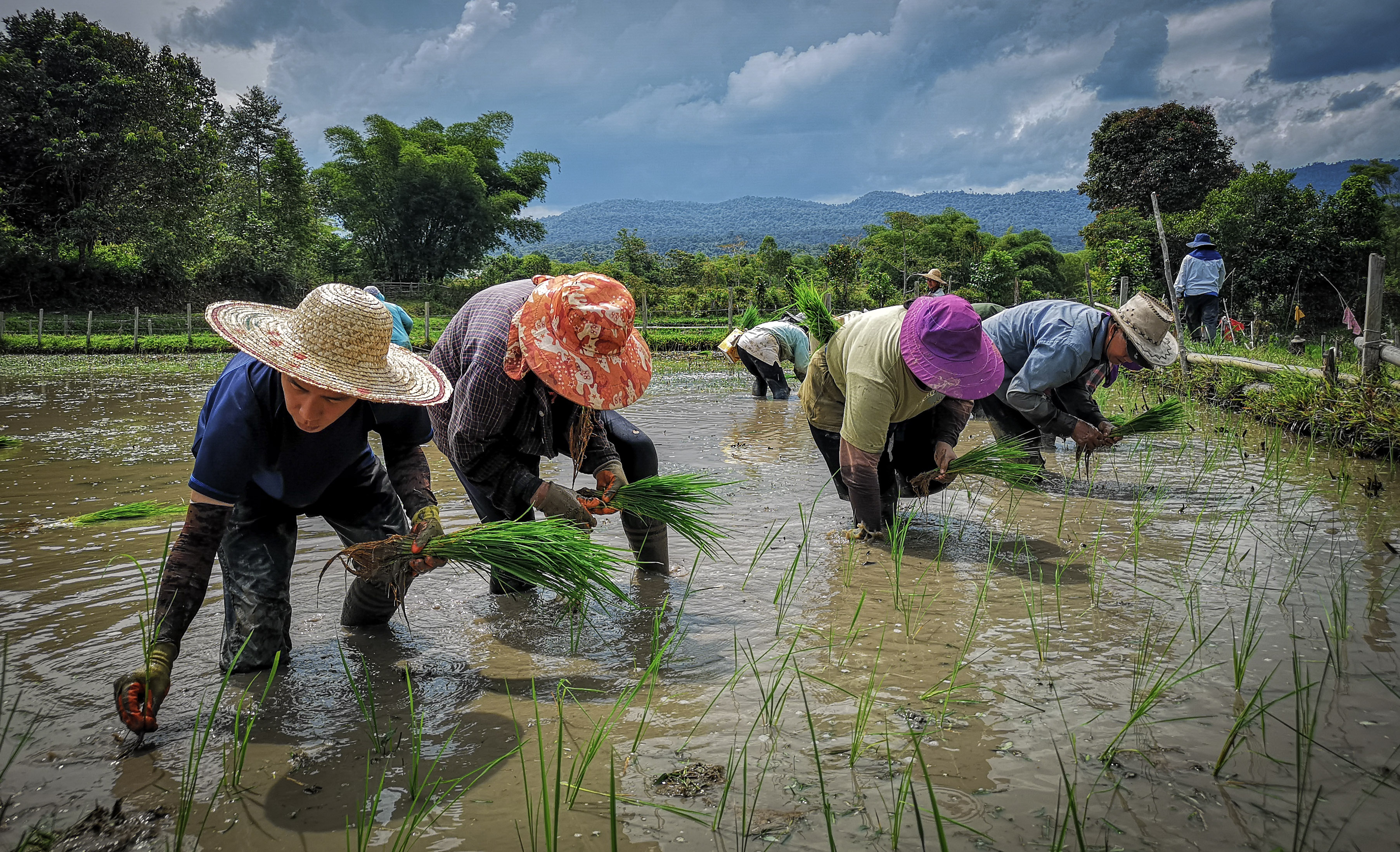 2. What inspired you guys to start Langit?
It was a few years back, we left our jobs and join a local non-profit. During these non-profit programs, we went to a lot of rural areas in Sabah and Sarawak. And it was then that we learn a lot and see a lot about things we don't know about our country in these rural areas. We were doing infrastructural projects that would solve the rural problems like connecting clean running water to their homes. And after a while, we started to see a pattern, we realize that the community will always be in this cycle (poverty, lack of access) if we don't do something about it. So we thought that maybe we can try using a different approach to work with communities, which is, a more economical approach. That thought was lingering around at first until we came to the highlands in Lawas, Sarawak, where we got to know our friends growing rice in this region. Our journey really just started there when we tried the rice they cooked for us and we thought "this rice is so tasty" and we don't get it anywhere in KL, and yet they have it in abundance over here. Every time when they host us, they will cook a lot of rice and we couldn't finish it, so we would ask them to not cook so much because it will go to waste if we can't finish it. But to our surprise, they say they will feed it to the rice dogs if there are left-overs. Hence, we decided to connect the dots and help them solve this problem of excess for them.
3. Does Langit target other social entrepreneur activities?
For now, we will just focus on agriculture as that is the main reason for our existence as well. When we first started, the communities that we work with have a lot of high-quality agriculture crop. But everyone sells the same thing, at the same place. So most of the times they become excess and the prices fluctuate. Therefore, it usually does not benefits the local farmer. And that is why we started Langit.
4. What do you do to help the rural communities?
So what we do is break out from this cycle and try to matchmake them with any markets that are available in Malaysia so that their products stand a chance and also we don't let this good quality crops go to waste. We then add value to the products to improve their livelihood so that it creates a source of income opportunity for them as well. We started doing this since 2015, we started with selling 30kg of rice and introduce it to our friends and did a little sale on Facebook. And we manage to sell it out in 2 days. The result really motivated us to continue doing this as we would try to help this community of farmers through Langit to optimize what their crops can provide to them.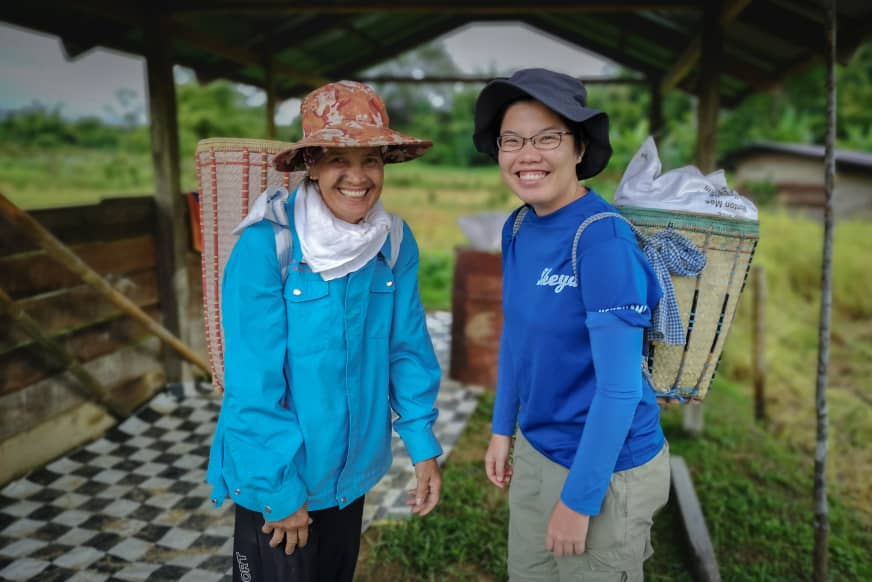 5. Why have you decided to step into Ecommerce scene?
We didn't think so much about Ecommerce at first, because back then we have day-to-day problems to solve. So, the journey sort of evolves along the way. When we first started, we just want a digital presence so that people can find us online, then one thing leads to another and hopefully, they will contact us. But somewhere around last year (2018), we start to sell our products online. As we do not have a lot of physical retail partners, we thought that we can try to reach those who are already online.
6. What makes you choose EasyStore?
The choice with EasyStore came from Yong Ling, He is more the tech-savvy guy amongst the 4 of us. So he did a bit of research here and there, and it seems that EasyStore fit our needs. It is simple enough to use, and affordable too. It's a good starting point for us.
7. What was the most challenging part of running Langit?
The biggest challenge is the regulations. We got into this pretty naively, after a few months into it we realize we just got into the most regulated segment in agriculture - rice. There are 5 different rice related licenses that we need to attire as a business in order to move forward. And also the way our business model works, we try to cut out the middlemen so we pay our farmers the best and fair price. That aside, one of our biggest challenges is running Langit as a whole because it's very demanding on both sides. The community side is in Sabah and Sarawak, and the market is over here in Peninsular Malaysia. So we have to do a lot of groundworks and we have to do a lot of marketing to make sales. Basically, we have to balance between both sides, and we cannot say we will put more effort here now, and leave the community behind, so everything must happen at the same.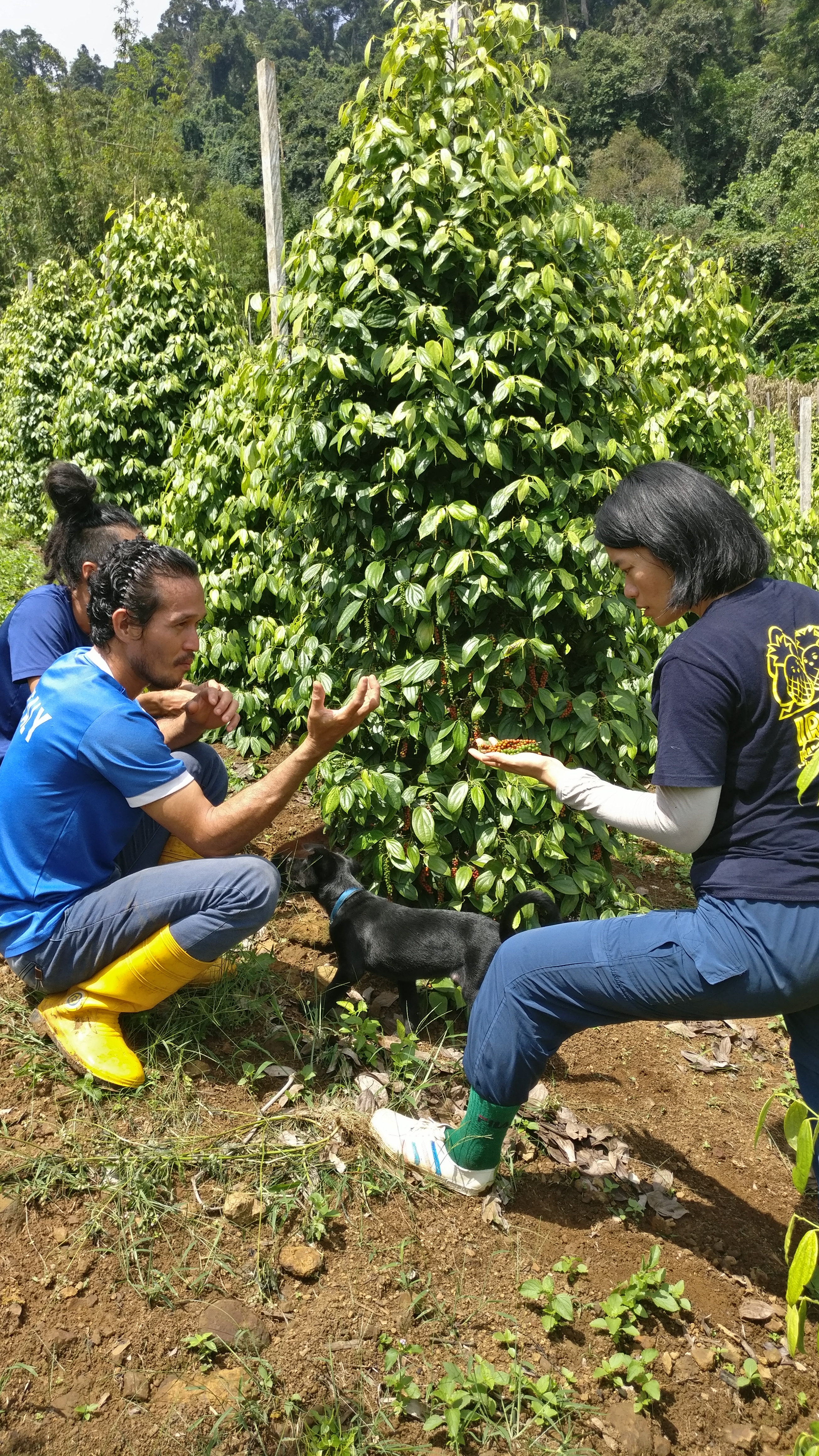 8. What was the most memorable experience so far?
The most memorable experience is when one of our farmers visited KL for their own personal trip which happens to be the ones we are working very closely with in the village. So we took the opportunity to show them where their products have been placed, For example like Atlas, The Grand Hyatt because Chef Rolf is actually using our products. That day went well and it ended with a dining experience hosted by Dewakan. Our farmers got to see how far their rice has gone and also what people are doing with it or how others are using their ingredients in their kitchen and these are like well-known chefs whose trying to make a difference as well in the culinary world. So that was really memorable for us, it's like after 3 years of work we get to finally show them a report card of their efforts, so to speak.
9. What is the vision in the future for Langit?
We are definitely trying to work with more partners to grow our reach but we are also exploring the whole Ecommerce part to reach beyond the people we already know. We are also in the stage of expanding our business as a lot of work will go into solidifying our supply chain processes. Besides that, we are also putting a lot of energy into working towards achieving organic certification for some of our farmers as well, and the list goes on. But ultimately we try our best to help more rural communities by reaching more buyers in the market.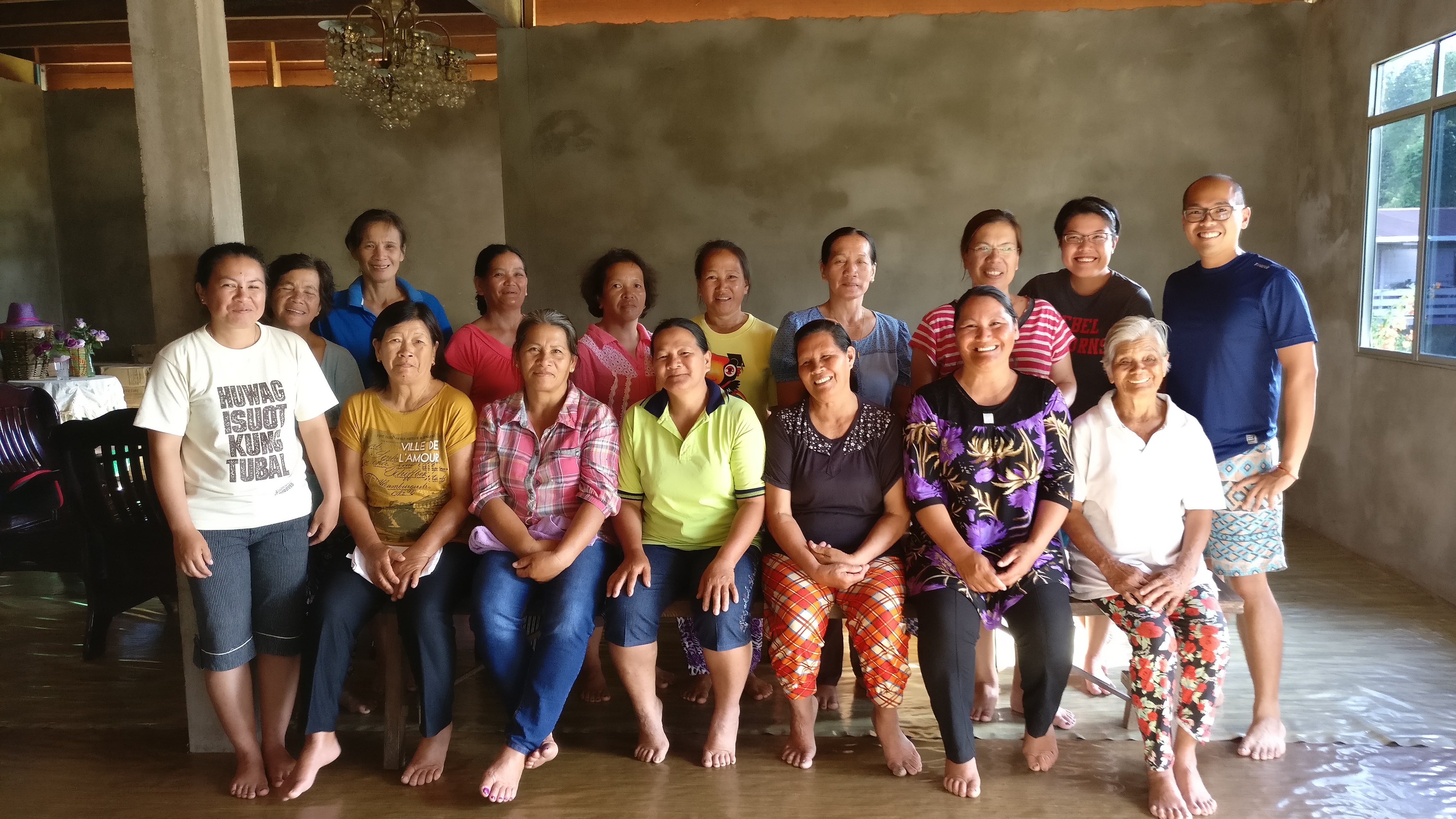 Serving as an organization that works for the betterment of the community with the vision to move towards the best of both markets and farmers alike show how great the founders of Langit are. The quality products from the farmers are not going to waste. Check out their website and pages at the link below.
Website: https://www.langit.com.my/
Facebook: https://www.facebook.com/langitcollective/
Instagram: https://www.instagram.com/langitcollective/
{% sign_up_form_2 %}
Start selling with EasyStore
Sell and manage your business all in one place