How To Sell in Shopee Malaysia
By SookYan · 31st March, 2022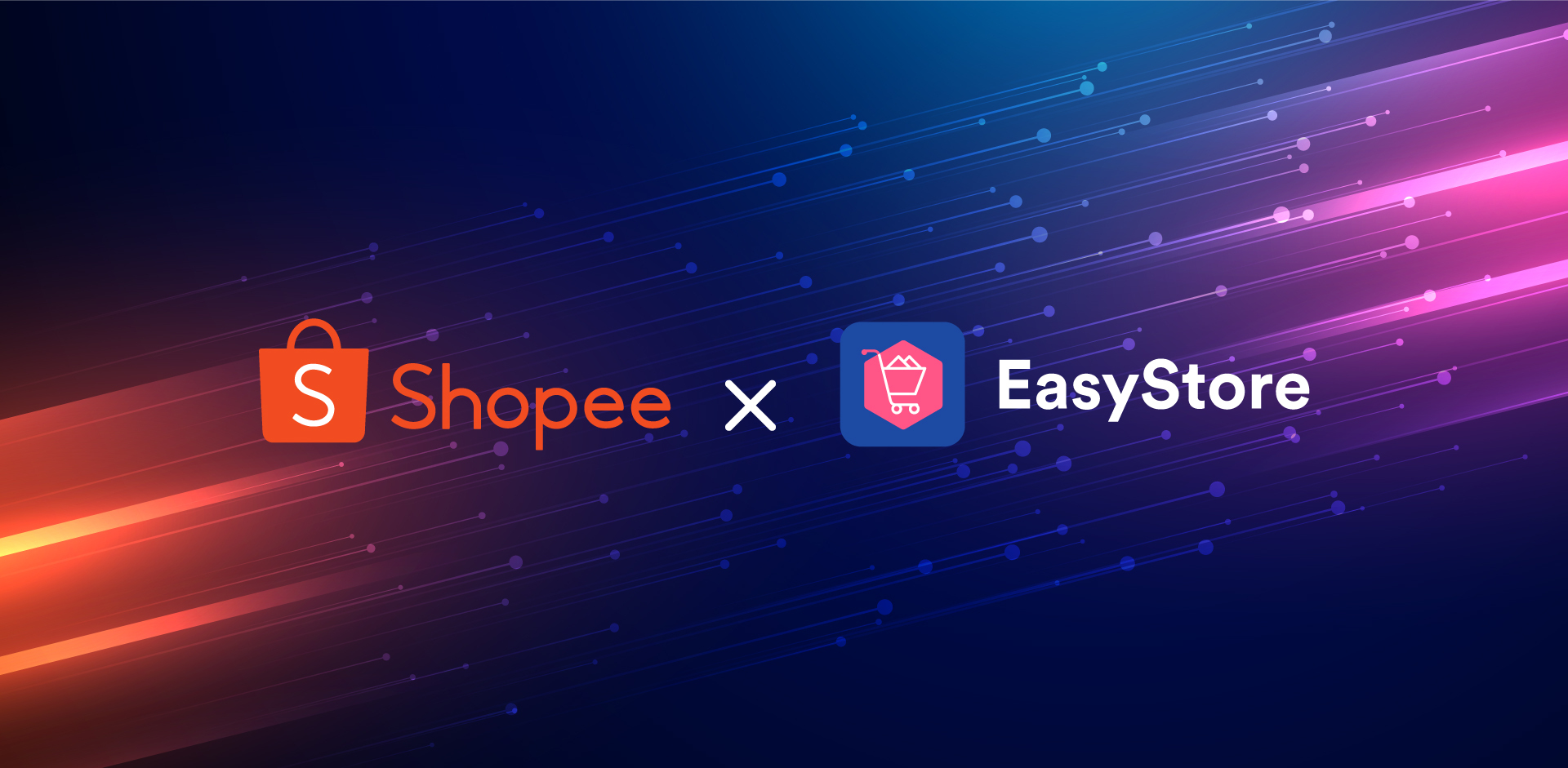 Every online business shares the same fundamental concern - How to get more sales, with the least effort?
Extend your reach to Shopee!
It is the most Visited eCommerce Website in Malaysia and one of the marketplace sales channels you can think of. It could not be denied that marketplace sync has played an important role in Malaysia when we talk about business in E-commerce industries - to know more
Without further ado, let's check out what are the essential features of Shopee marketplace sync in EasyStore.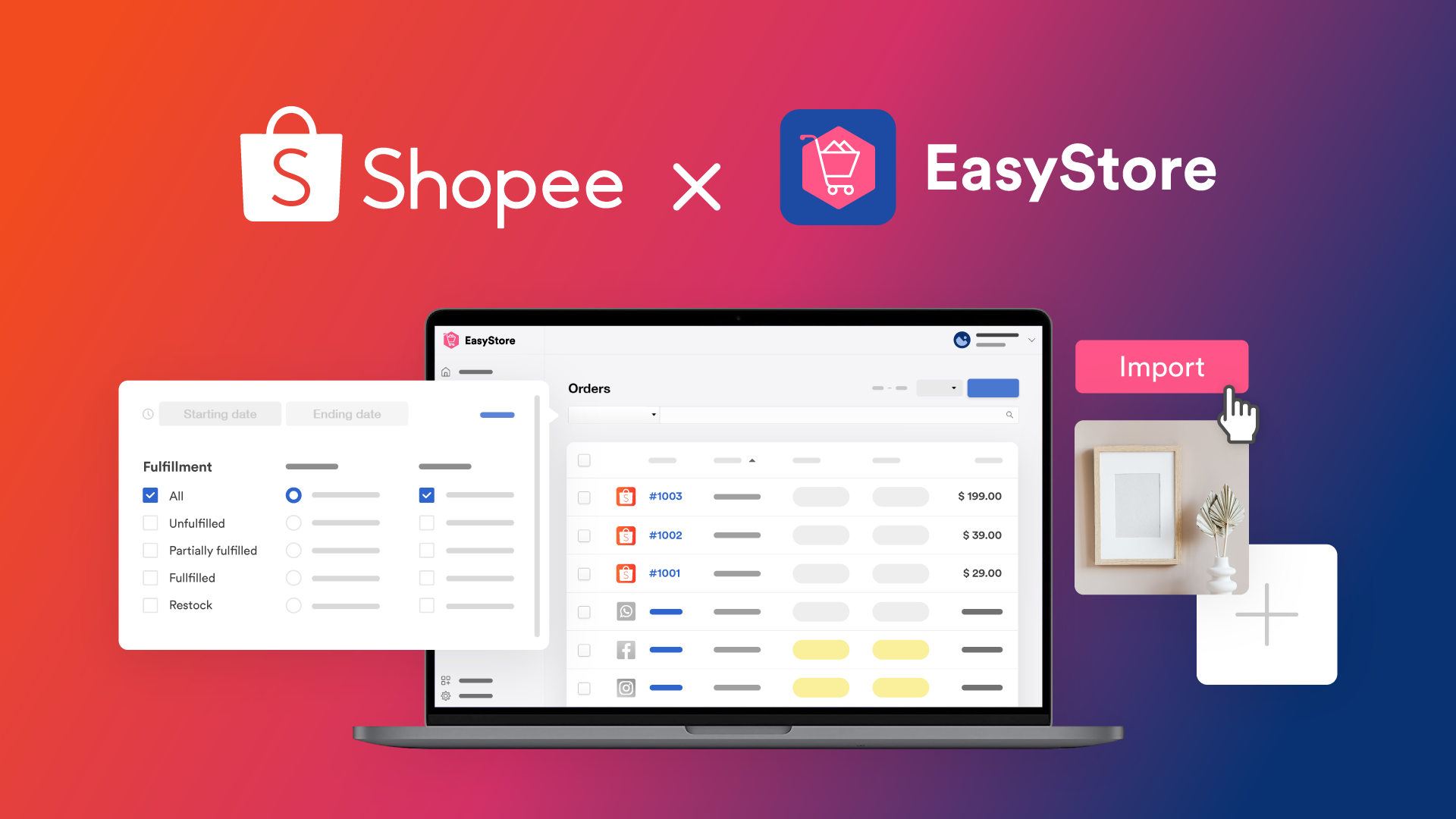 1. Connect Shopee Sale Channel to EasyStore
If you already are a Shopee seller, you may start to import your products from Shopee to your online store. Install and integrate Shopee Malaysia to allow sharing information between your EasyStore and Shopee Seller accounts. Your products on Shopee will be uploaded automatically to EasyStore on the Product page.
2. Product Management (Sync Products to Shopee)
Besides allowing you to sync Shopee products from Shopee to EasyStore, EasyStore able to sync your online store products to Shopee as well. From product image to the product description, you can have the same content in both Shopee and EasyStore without copying and pasting the content one by one. Details below are what you will see during the synchronization of products:
(i) Pagination to Product Page
Get frustrated to keep scrolling down the page yet still not able to find your uploaded product? The product page comes with pagination which separates the products into discrete pages, allowing you to find your uploaded product easily, making your Admin Panel a tad faster.
(ii) Monitor Your Sync Status
There is no need to worry if you didn't sync your products successfully to Shopee. 3 types of statuses : Active, Unsync and Error are available to let you check your sync status. If there's an error status being shown, a pop-up box will clearly present the error message to you.
(iii) Pre-filled Details During Resync Process
No extra work needed to resync your product. We have pre filled the details (category and brand) for you during the resync process. You will be redirected straight to the second page, just fill in the product details and extra attributes will do.
(iv) Choose delete synced products actions
We understand that you will have to manage your products differently in multiple channels. When you delete a product in your EasyStore, you can now choose to do nothing, set it as active, delete permanently at Shopee.

3. Improve your product search ranking with Auto product bump (New)
Get your product bump to the top of its category's search results under the Latest tab. Product bump unlike any other paid methods, it's a free feature to boost seller's products in Shopee every 4 hours to get more exposure.
In EasyStore, you can bump up to 5 (max) products every 4 hours, and you can automate this process repeatedly or schedule the next bump items without logging in every 4 hour on Shopee.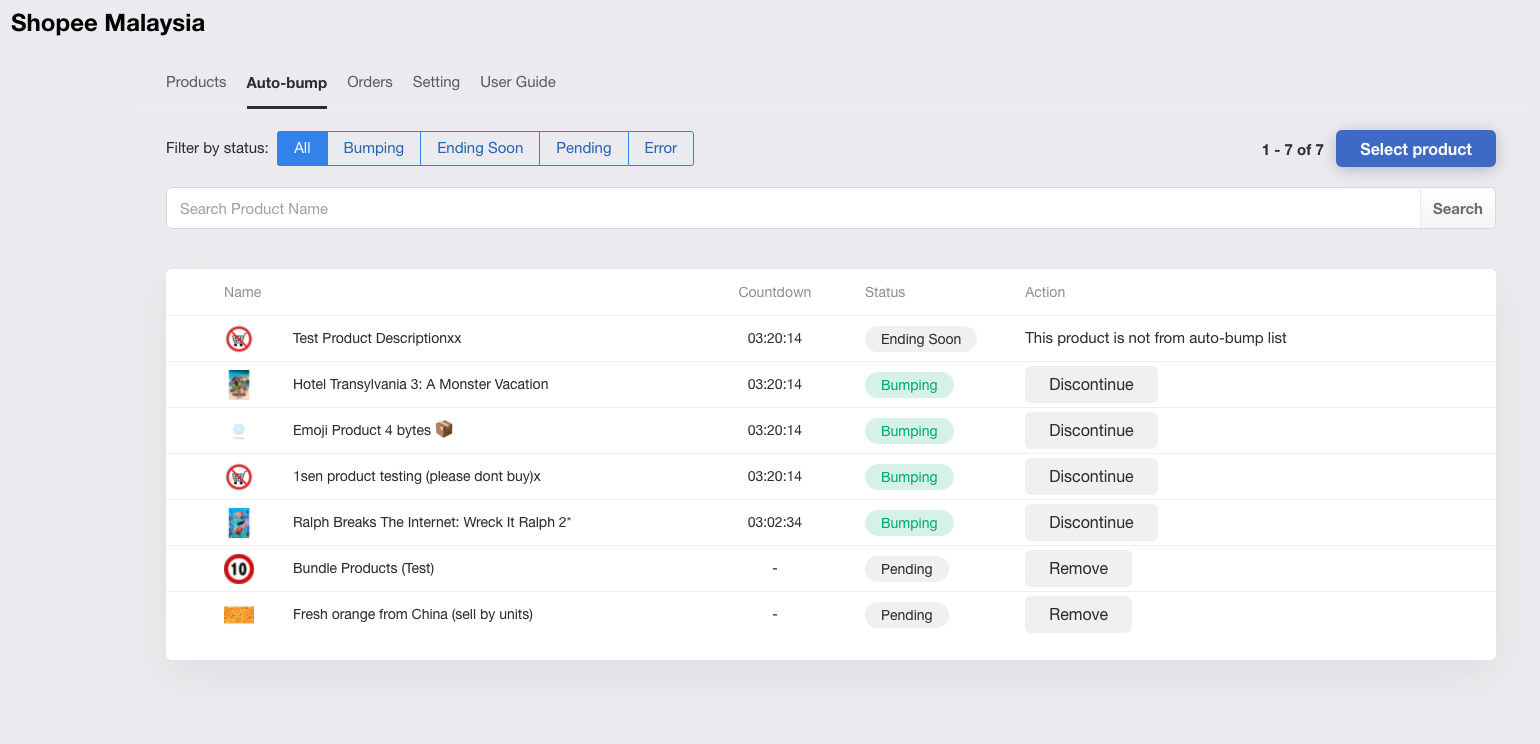 4. Apply attention-grabbing product watermark (New)
Making sure your products always stand out and grab as much attention from shoppers, especially during sales season.
Now you can!
Apply any attention grabbing watermark (png supported with transparent background) to your Shopee products to enhance clickthrough rate and sales.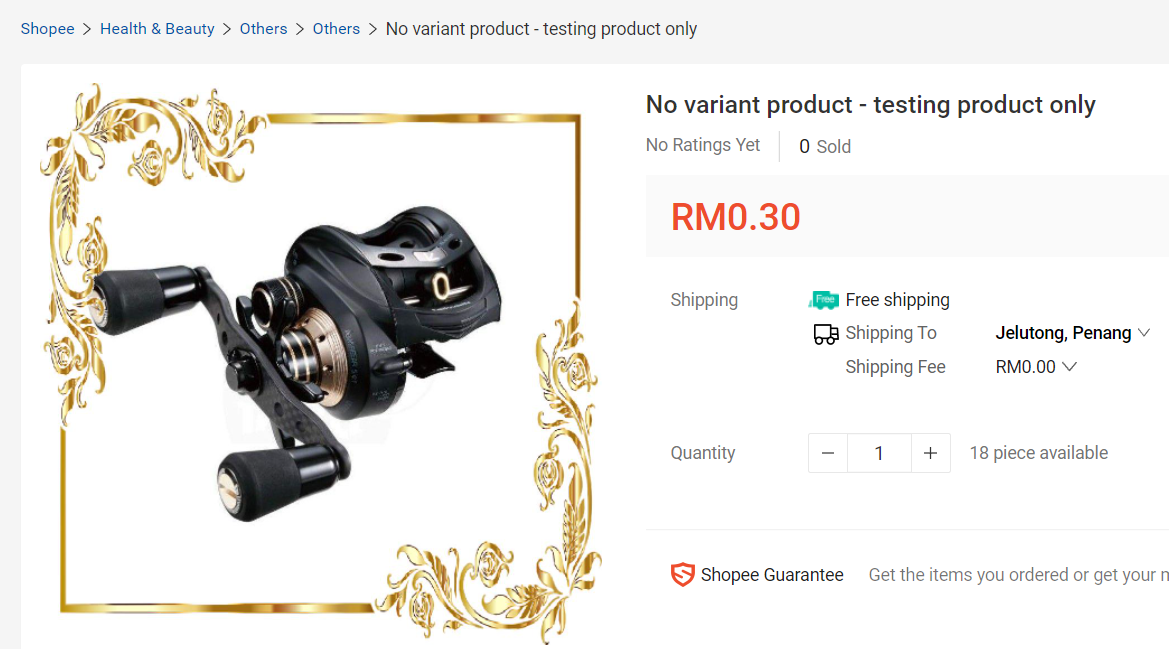 5. Different Market Segments, Different Selling Price
We are aware that you might want to sell at a different price on your online store and marketplace. We have this price adjustment column for you to amend your selling price in Shopee either by amount (MYR) or percentage (%).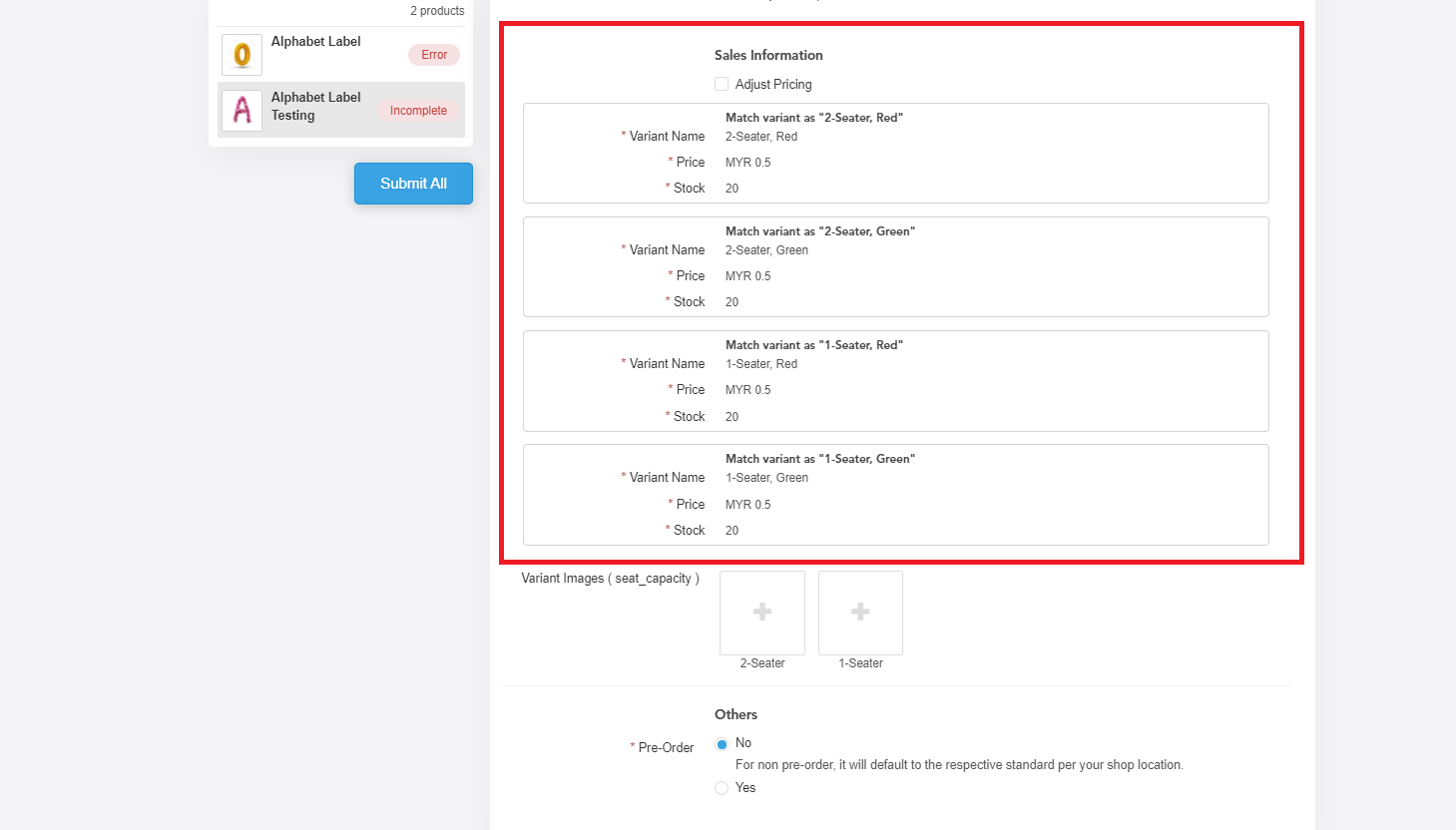 6. Order Management
(i) Look for Shopee Order Without Scrolling for Hours
We knew that search is an essential function, especially when your orders increase and combined with other sales channels.
To look for your Shopee orders without longer search time, you can filter all orders based on date, sales channels and order status, or you can search the order by customer details and order number.
(ii) Indicate Shopee Icons In Order Page
Not only Search bar, the order page will show Shopee's icon if the orders are from Shopee. New orders from Shopee will appear in your Order page and marked as Shopee. This will help you to manage your orders and know your customer source accordingly.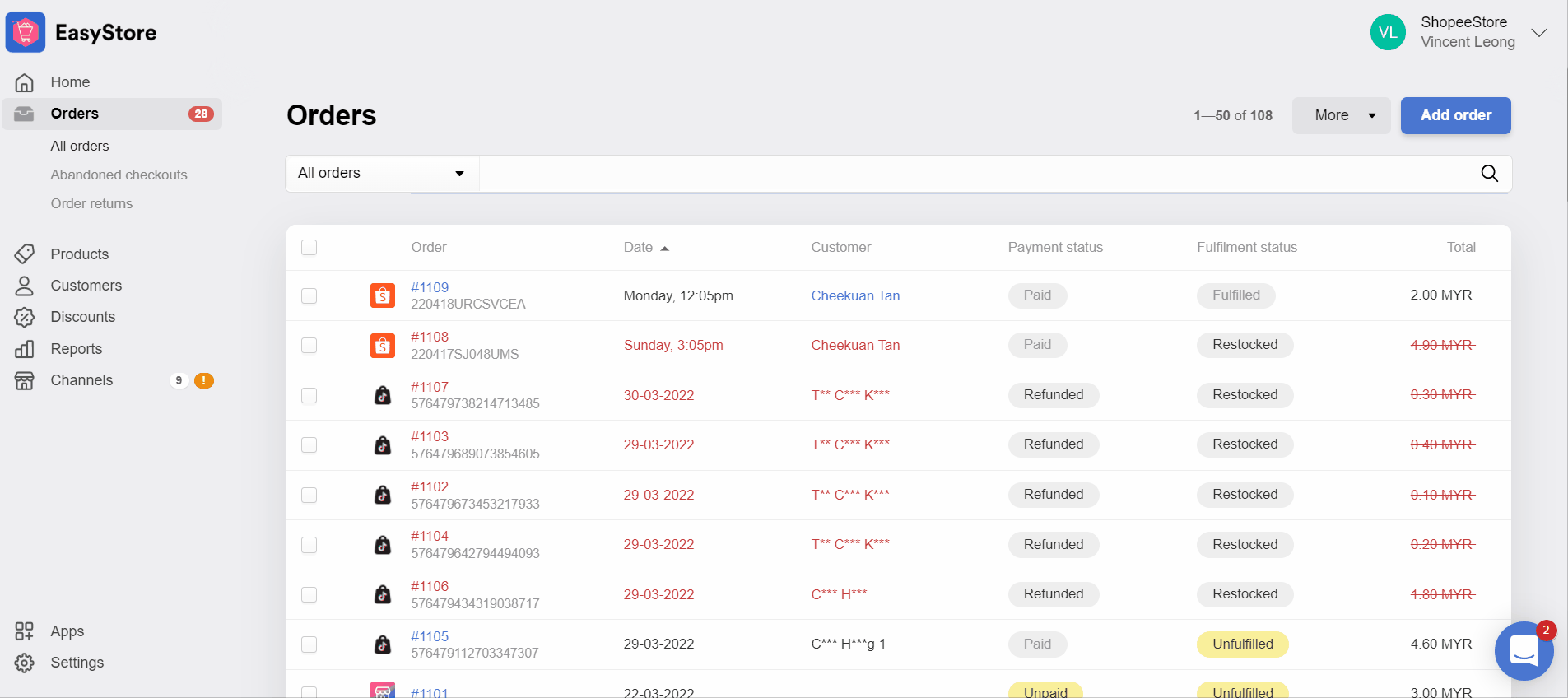 (iii) Fulfill Single / Multiple orders
Besides just showing icons for easy management, you can also fulfill your orders from Shopee in your Admin Panel. You can take one step at a time by clicking on the 'Fulfill' button and fulfill them one by one.
Or, you can choose to be as fast as greased lighting as well. Just select the orders you want and click on the 'Fulfill' button to fulfill your orders in bulk!
This will help you streamline your fulfillment process in the all-in-one platform - EasyStore.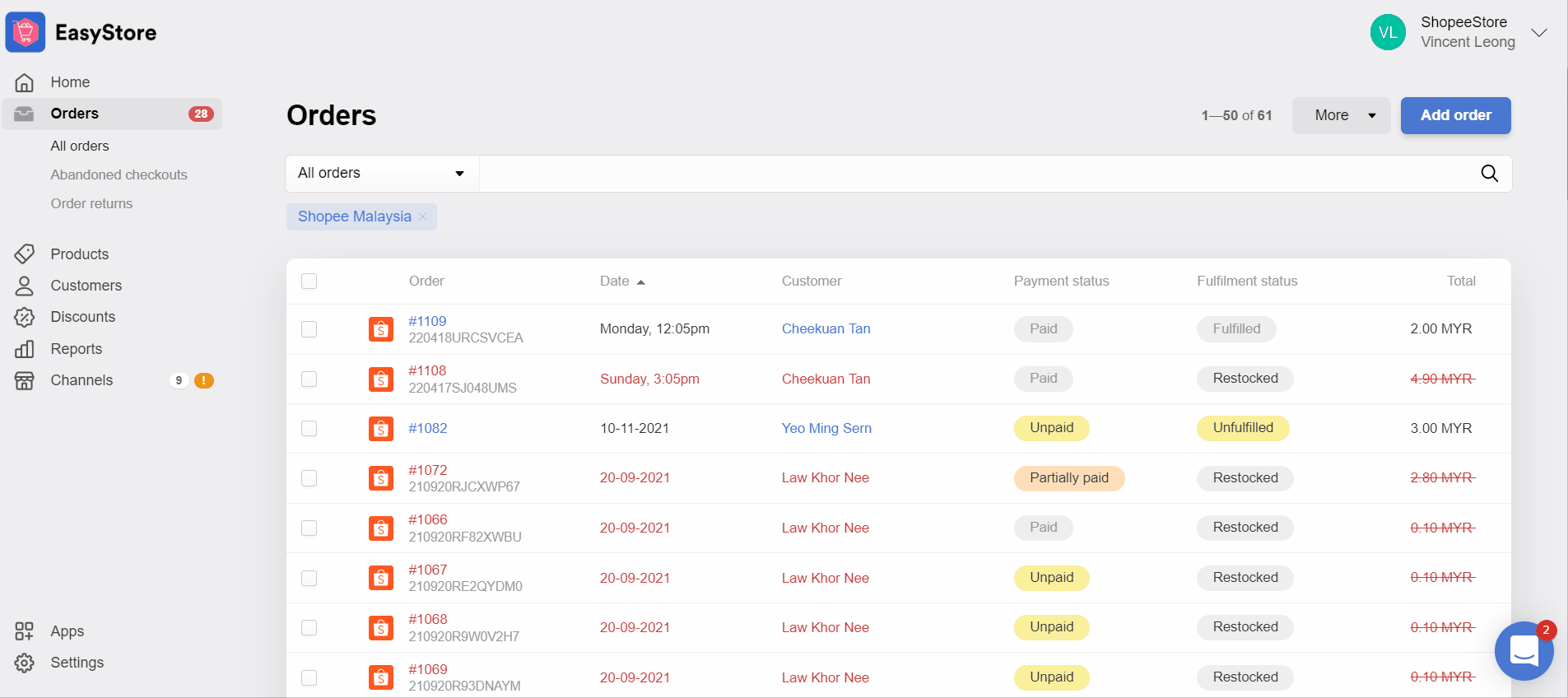 (iv) Bulk Print Shopee Airway Bill
Right after you fulfilled your items from Shopee, you can print your Air Waybill from the Admin Panel, and dispatch your parcels to your customers.
Get the airway bills without stepping out of your door in EasyStore Admin Panel.
7. Pre-Order Option for Pre-Order Products
Selling pre-order products? Need a longer preparation time to deliver the item? You can utilize this pre-order option, with their Days-to-Ship set between 7 days and 30 days.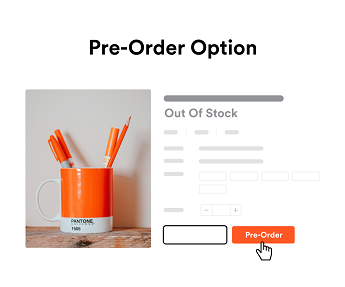 Time To Expand Your Business
Get your products and orders synced to 1 platform. Scale and grow your business by increasing brand exposure in another place. Grab free traffic from your marketplace and introduce them to your well-prepared website. Get started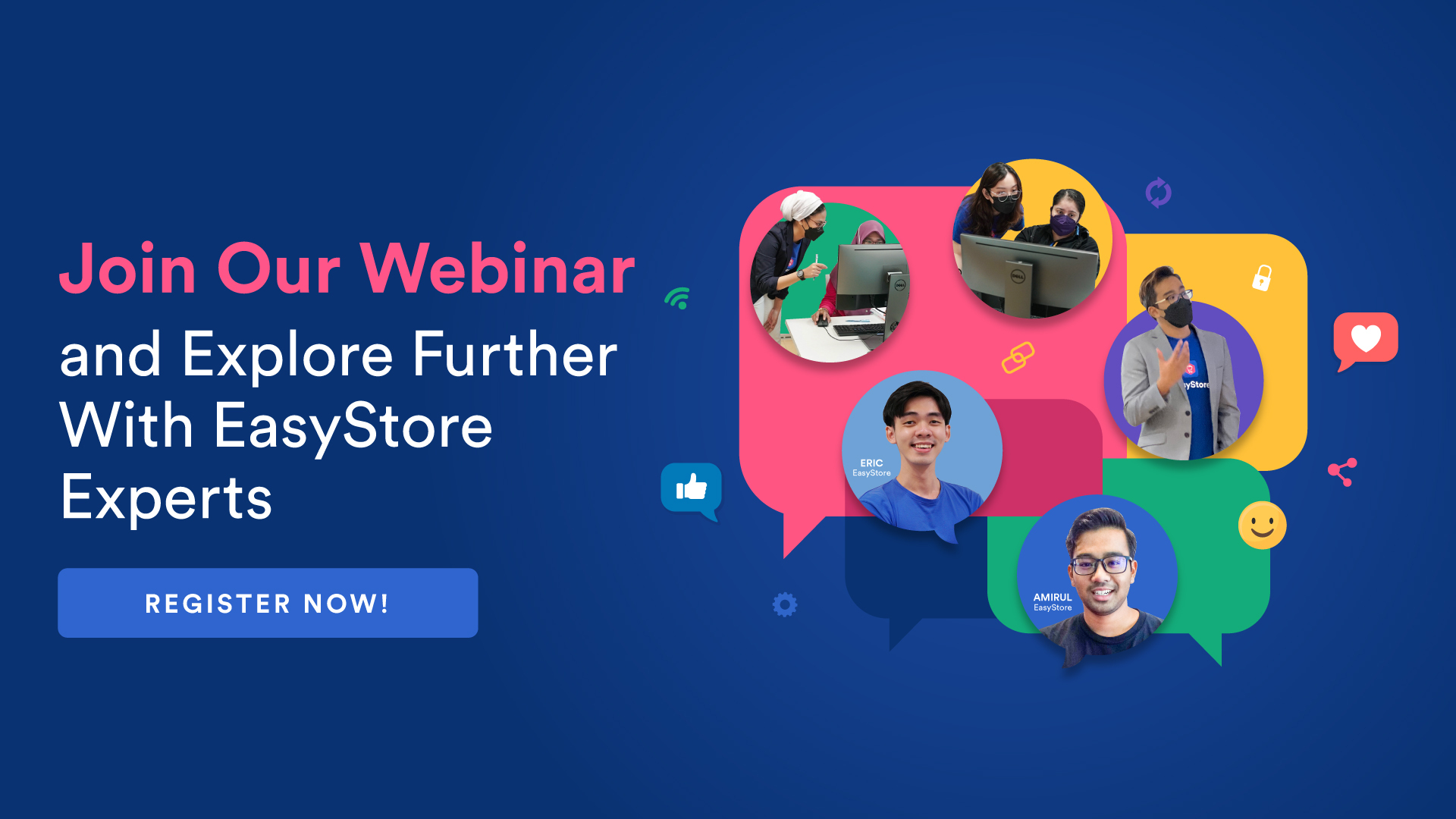 Start selling with EasyStore
Sell and manage your business all in one place
Connect with our team
Let's begin your unified commerce journey. Complete the form to chat, book a meeting, or connect with our team.