How Malaysian Tour Operator Uses EasyStore to Handle Multiple Sales Channels for Sambal Petai
By Yavini Lucille · 23rd May, 2021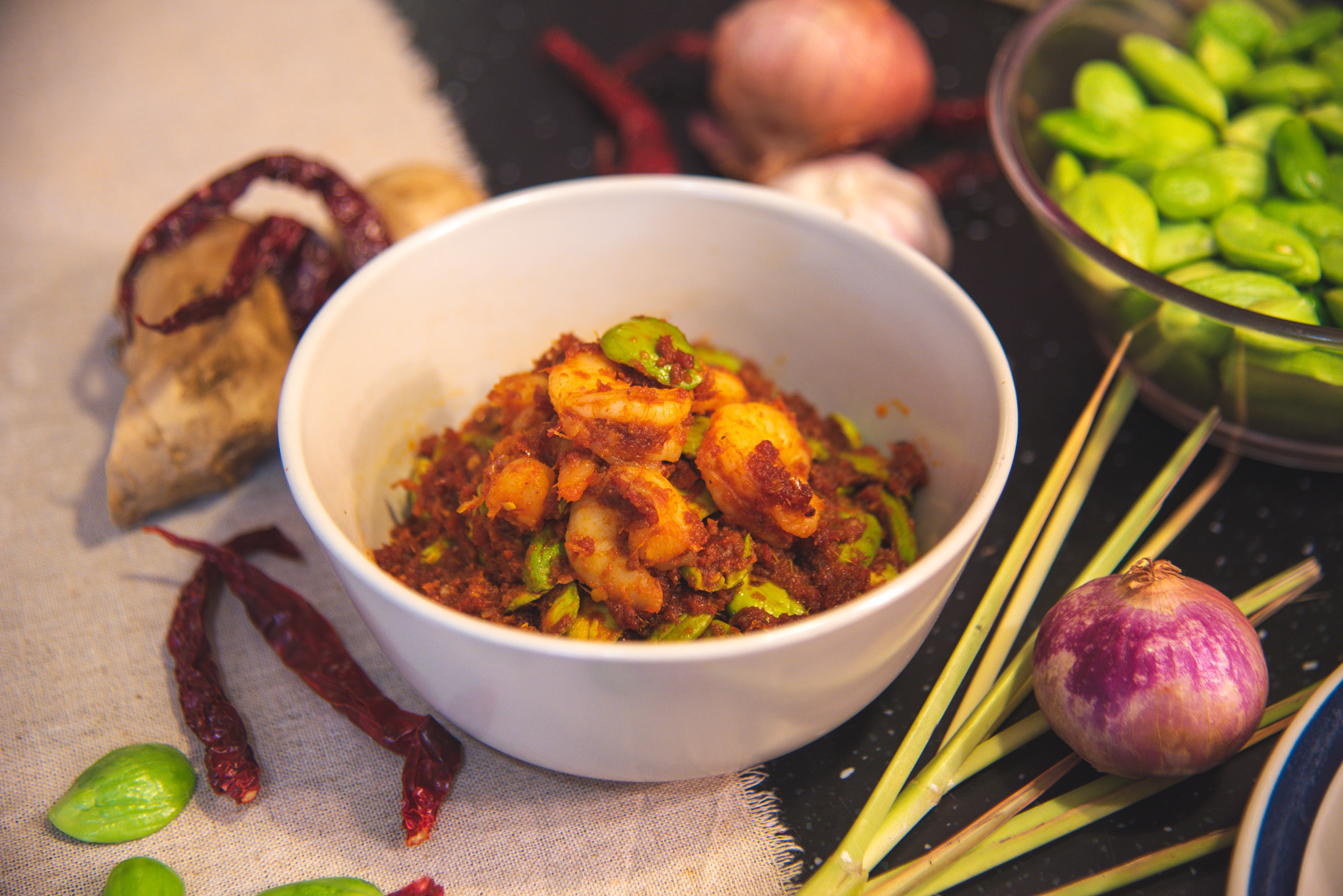 The year 2020 was the darkest year for the tourism industry, including Tommy Looi and his wife, Regine Ho. Two years ago, as a tour operator, they were busy planning 2020's new trip to Alaska to catch the Northern Lights.
Within just a few months, their lives have dramatically taken a different detour. They're now running a food business from home with kitchen-cooked Sambal Petai. It's the remarkable outcome of their resilience and creativity under the unexpected pandemic.
Let's see how the local tour operator reengineers a new business - sambal petai.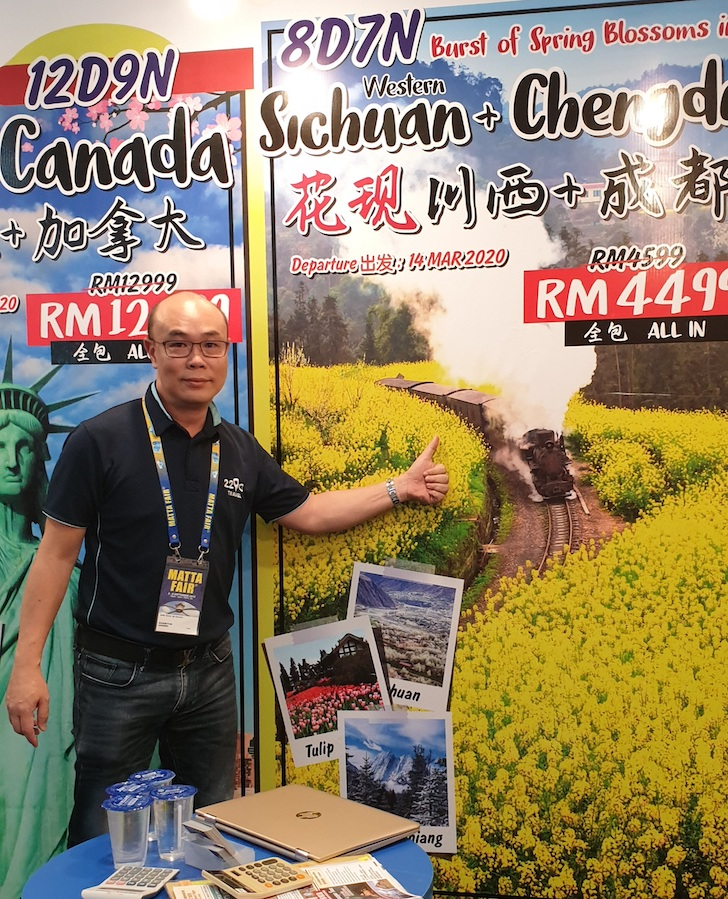 Almost Lost His Tour Business To COVID-19
"We experienced a sudden lost of more than RM 500k after the nationawide lockdown has implemented due to the COVID-19 outbreaks," recalled Tommy.
Tommy and Regine were operating a seven-year-old Pudu-based tour company before the pandemic. They specialise in corporate travel to Japan, South Korea, Europe and North America, whether exploring Iceland's hidden corners or visiting Paris. They were one of the Chinese travel agency that did the most Muslim tours to South Korea and Japan among Kuala Lumpur's agencies.
They have no choice but to cancel all the plans and some of their clients requested to make a full refund where the trouble came. Without a doubt, the airline companies also suffered together with the tourism industry where Tommy couldn't get back the refund of air ticket in cash.
They were forced to temporarily put aside their identity as a travel-savvy in Movement Control Order(MCO) 1.0 and they made a new way since then. (Note: The video is in Mandarin.)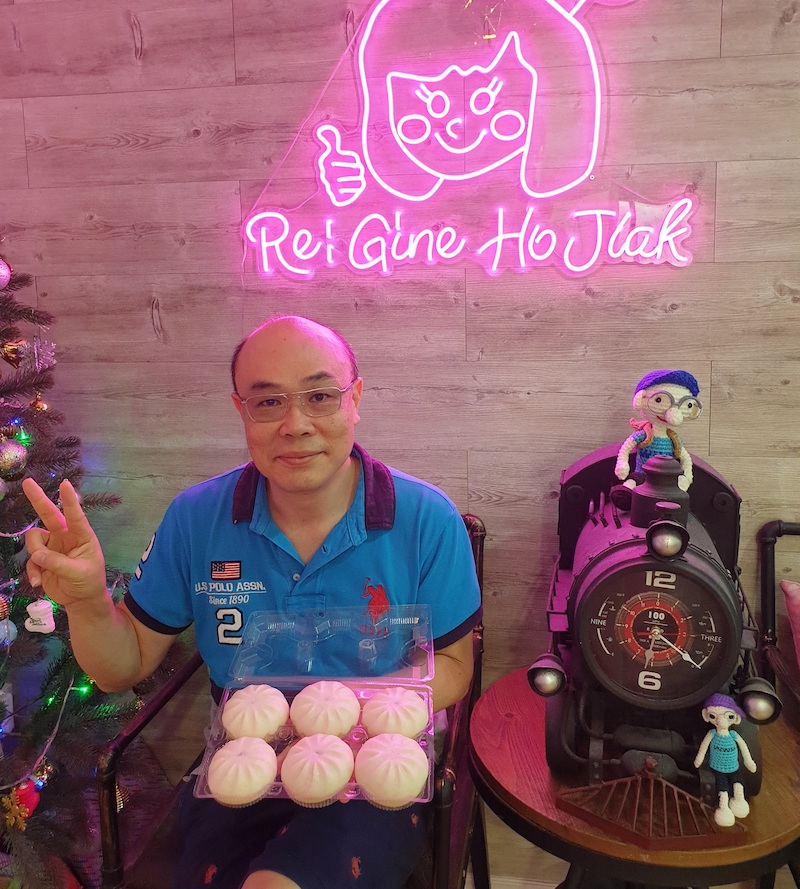 Restart with New Opportunities, New Businesses
In their past working experience, Tommy and Regine got each tour to be distinctive where unique and personal touches were offered in their accommodation and sightseeing choices.
The same concept applies to Re:Gine Hojiak's sambal petai too. It is the recipe from Tommy's mother-in-law and took them some time to decide it as their signature in new business which you can hardly find sambal petai in the market. Of course, this gives the business a lower competitive factor to drive into it.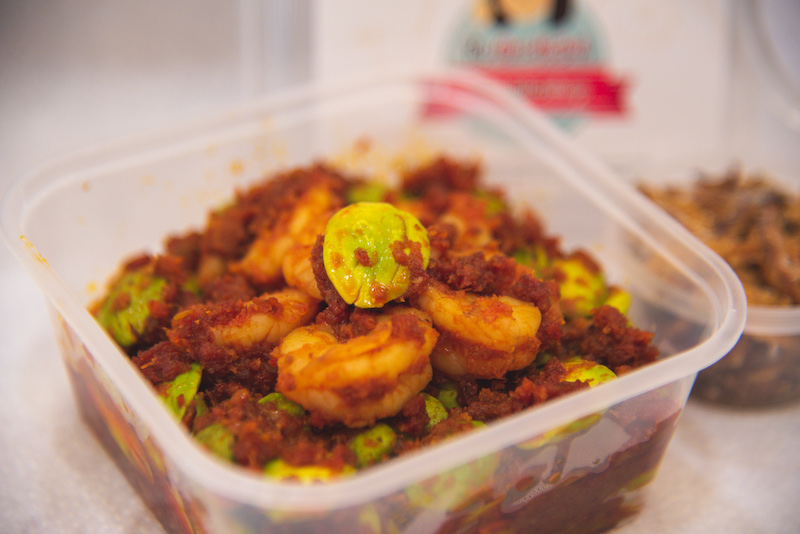 Selling to Multiple Sales Channels? It's A Must To Sell Online
"Either doing in tourism or food industry, there's always a significant period where you need to build the business with branding. And, yes, you need a lot of platforms or channels to make it," said Tommy.
In the first six months, Tommy set up the business on all the necessary platforms like online store, Facebook, Shopee and even tried to have Facebook Live. Doing all these to break through the current situation.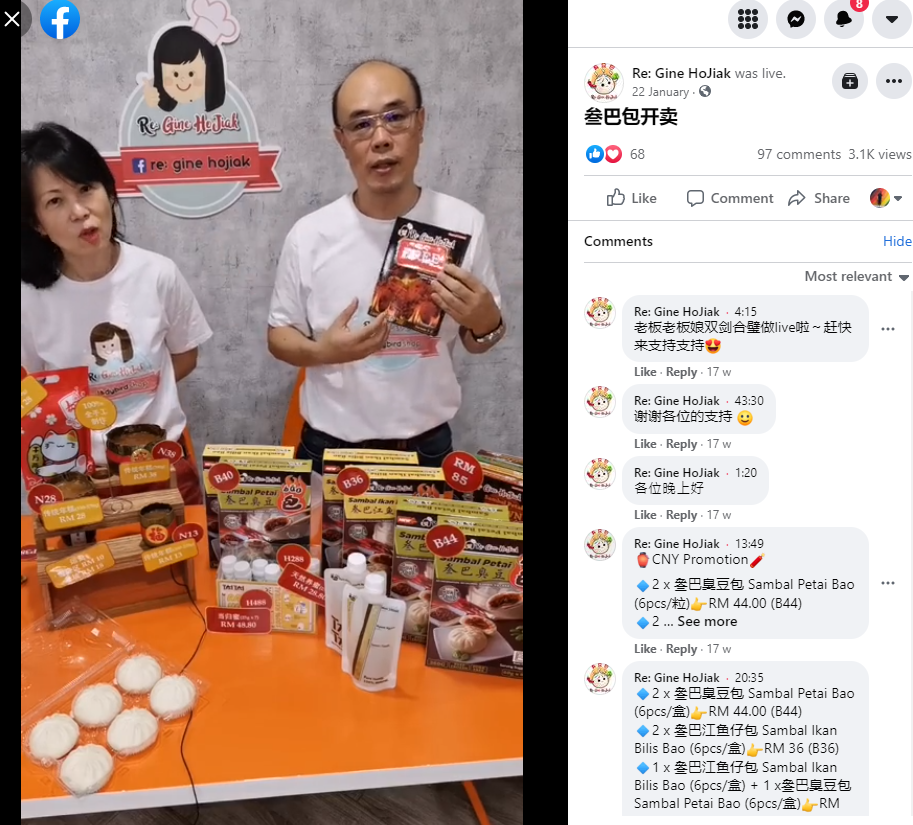 Regine (left) and Tommy (right) used Facebook Live to promote their products.
With these channels, the business boosts online shoppers to the right place to do the ordering. By providing a website link, they able to drive the right customers to their online store. Consequently, they will be attracted by other products and ended up adding them to the cart. Fast and easy!
EasyStore works as a central hub to monitor all the operation. They won't easily overlook the orders and even helped in sorting the customers when it comes to customer relationship management(CRM).
"I will find the customer who bought from me with the most frequency and approach them to offer free pau when the new product is coming out. It's really convenient for me to have the record to refer to it," said Tommy.

Tools in EasyStore that Can't Live Without
WhatsApp order form, it's the fastest way to close the sales. Tommy could just copy-paste the link and send it immediately once there's inquiry comes in. The customers also can place the order in a simple way to fill in their names, phone numbers, email address and the product they want. That's all.
Not only that, but the business also categorizes the product line into different WhatsApp order forms in order to give customers a clear direction when ordering. For instance, they would send the order form link with frozen series product only when frozen food inquiries dropped.
He learnt the more they see, the more they frighten, and it might cause a higher chance they end up not buying anything from the long list. So, it's important to drive them specifically into the product they wanted to buy. Definitely, it will speed up the buying process.
Creating your own promotion is a must to try when doing online business. Giving out credit or further discounts will definitely encourage customers to come back buying and have more repeat/loyal customers.
Shipping integration will help you to save much time to ship orders after a customer placed an order. There's no need to switch back-and-forth between tabs and copy the same thing over another website. Everything is being integrated.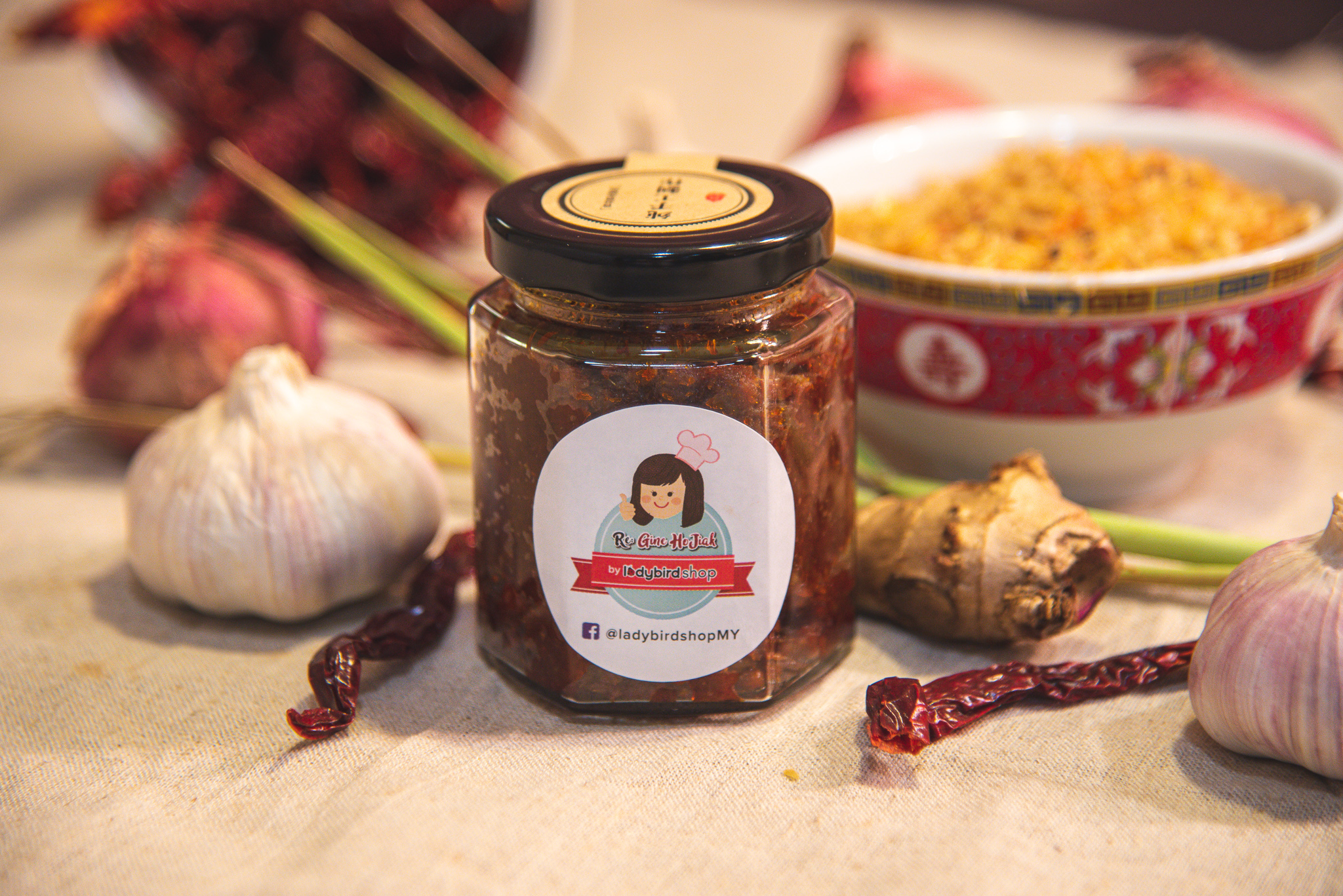 For sure it would an unforgettable "new experience" for Tommy and Regine with overturning the odds. Importantly, their experience has taught them to be open to new ideas and climbing out of rock bottom is possible with a little creativity and flexibility.
Support and visit homegrown business now!
Official website: https://www.reginehojiak.com/
Facebook: https://www.facebook.com/reginehojiak/
Start selling with EasyStore
Sell and manage your business all in one place
Connect with our team
Let's begin your unified commerce journey. Complete the form to chat, book a meeting, or connect with our team.