Grow your Business with Buy Now Pay Later
By From Atome · 29th July, 2021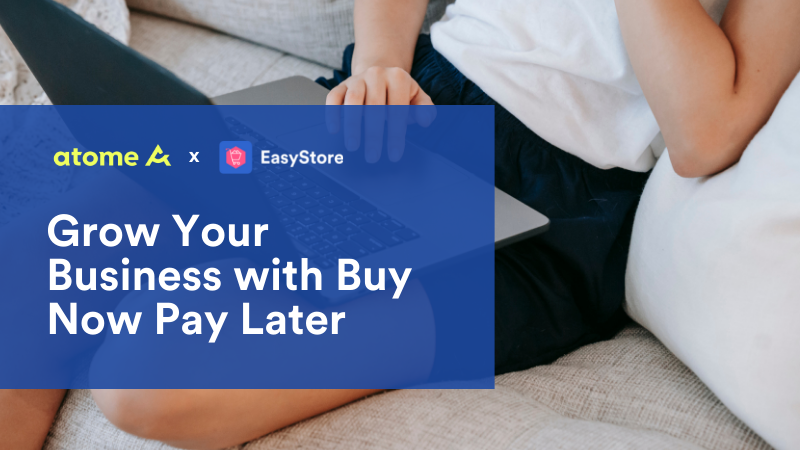 After the pandemic hit, buyers are now more cautious spending their money and are always looking for better payment options. Hence the growing adoption of Buy Now, Pay Later (BNPL), a short-term financing option similar to installment but without needing a credit card.
Introducing Atome
Atome is a leading buy now pay later platform in Asia, partnering online and offline retailers to increase conversions and grow average orders and customer segments. It currently partners over 5,000 online and offline retailers in nine markets (Singapore, Indonesia, Malaysia, Hong Kong, Taiwan, Vietnam, Philippines, Thailand and mainland China). Key merchant partners include Sephora, Agoda, Zalora, SHEIN, Zara, Marks & Spencer, Charles & Keith, Aldo, Furla and Pandora. For consumers, Atome offers choice, convenience and flexibility in how they choose to shop and pay.
How Atome Helps Increase ABS for Merchants
1. Increase sales volume
For merchants, partnering with Atome enables higher conversions by reducing the rate of cart abandonment while increasing average basket size. Atome's merchant partners have experienced an average 17% increase in ticket order size and 30% higher conversion during checkout. Merchant partners have also seen an increase in transaction spend vs traditional credit card since offering Atome as an option to pay during checkout.
2. Drive repeat visits
Atome's payment platform helps retail merchants to be able to increase their sales revenue at their offline and online stores due to the convenience of splitting customer's purchases into 3 interest-free installments, our data shows that customers are 85% more likely to return to retailers who offer BNPL service.
3. Perfect for millennials and Gen-Z customers
Consumer shopping and payment behaviour are rapidly evolving. Not only do young, digital-savvy consumers expect a secure, seamless and easy payment experience, but they also want flexibility and choice in how they shop and pay, online and in-store. Atome's BNPL service empowers shoppers to split bills into three equal, zero interest instalments with no additional charges or service fees over time.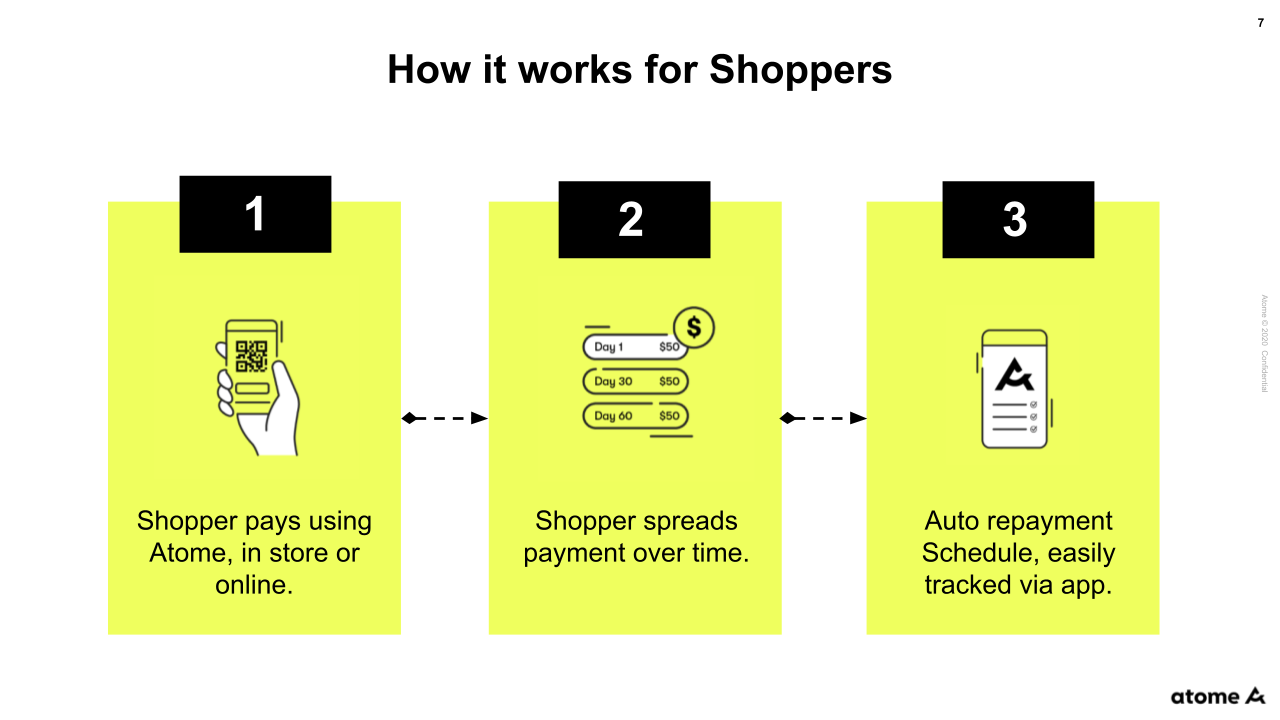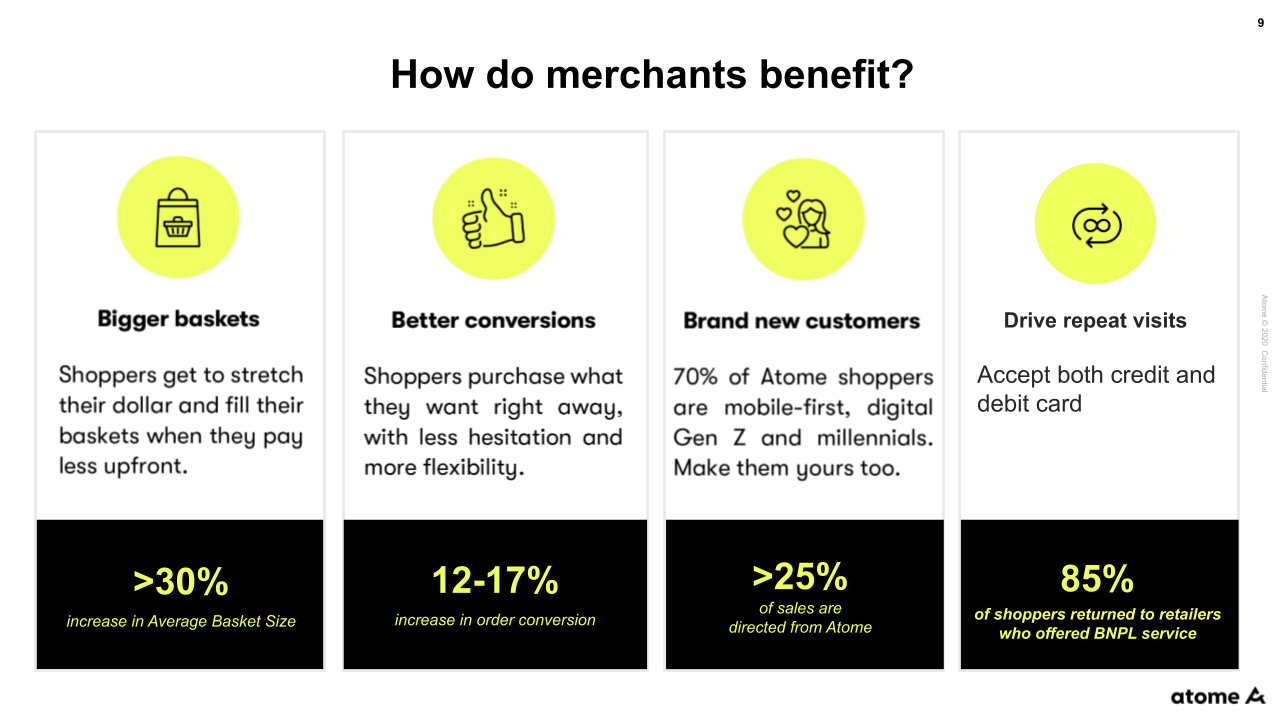 EasyStore x Atome Exclusive Promo Just For You
Enjoy 0% MDR for the first month to onboard Atome as a payment option.
By enabling Atome as a payment option, customers are able to split their bill into 3 interest-free installments. Merchants receive the full transaction amount (minus fees) within 3 working days. Retailers get paid, shoppers pay later, everyone wins. Let's grow your business together!
Claim your promo by clicking any of your country links below:
Start selling with EasyStore
Sell and manage your business all in one place
Connect with our team
Let's begin your unified commerce journey. Complete the form to chat, book a meeting, or connect with our team.