Free Single Sales Channel is Now Available in EasyStore
By Yavini Lucille · 17th June, 2021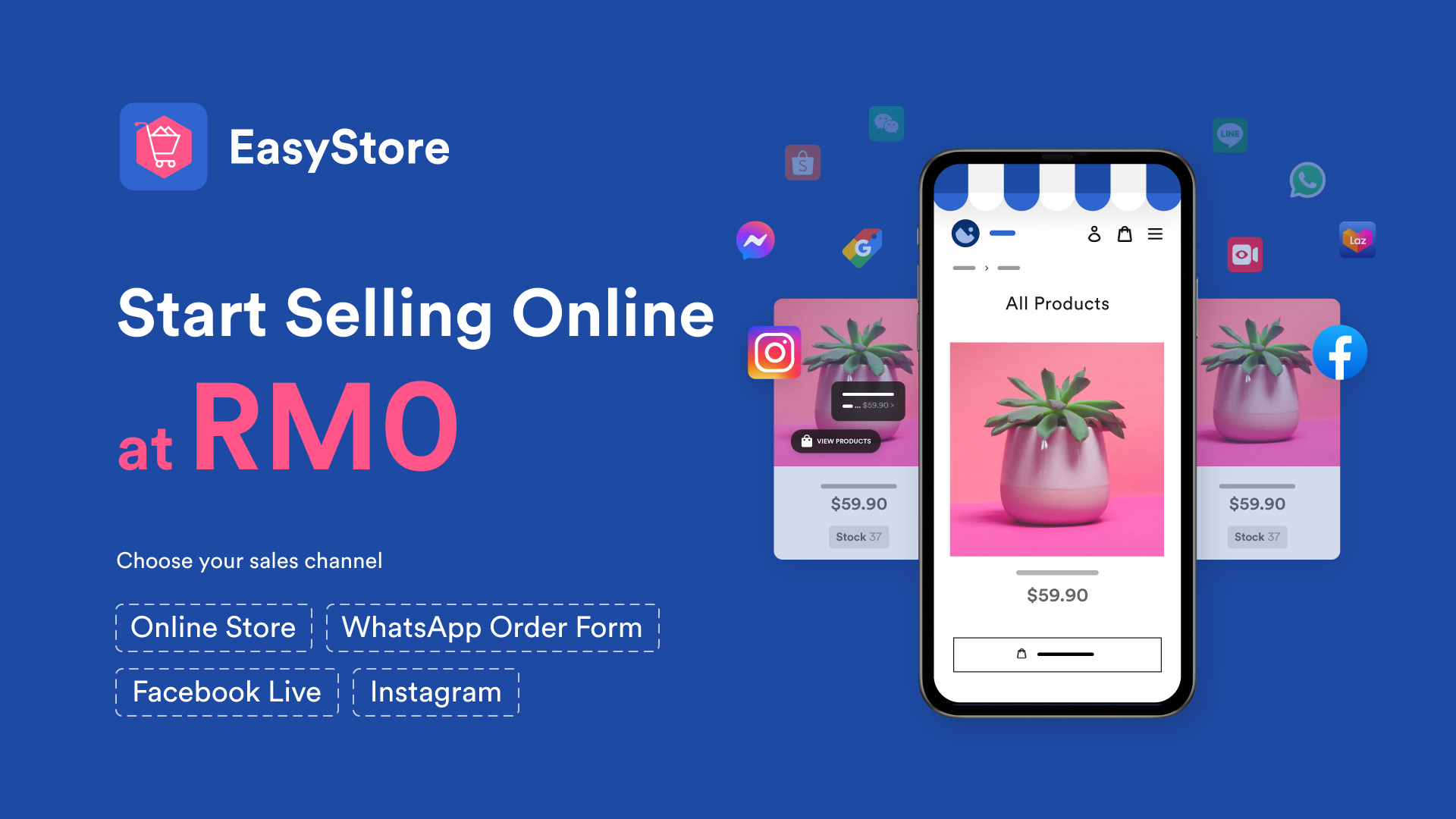 Now Everyone Can "Sell"! Encouraging every business to sell online, EasyStore is now offering single sales channel for every business in helping to grow its online presence
While the pandemic has accelerated the digital adoption rate among businesses in Malaysia, many small and medium enterprises (SMEs) are struggling to fully embrace the digital world. In reality, businesses do realise the need to digitalize, but do not have the experience nor skills to digitalize with limited startup capital. That's why EasyStore is now offering free single sales channel (online store, Facebook Live, Instagram, WhatsApp, LINE) for as long as you want to support more businesses on their way to digitalization.
In efforts to address the challenges, EasyStore placed its emphasis on the merchant experience with onboarding activities and free online workshops. At the start of Full Movement Control Order (FMCO), EasyStore has conducted a WhatsApp Selling Intense Workshop for free. It was offered to newcomers for them to use WhatsApp as the fastest way to sell online and fully understand the spectrum of the functionality. It was available in English, Bahasa Malaysia and Mandarin. Now, EasyStore offers a new way to get started with a single sale channel at RM0 to those who have yet to pivot online.
The Digital Divide Among Malaysian Business
Of the company's recent changes, EasyStore CEO Frost Chen said, "In hindsight, these available online channels should be benefiting many traditional SMEs and brands. But in reality, they are commonly troubled by uncertainties – not knowing which sales channels to begin with, and which would work best for them. These businesses worry about making the wrong decisions. "
He said this is one of the main stumbling blocks for many SMEs, as they are still trying to explore their options rather than taking action and begin securing sales. "Thereafter, we aim to help merchants to start the online business by easily creating an account on any sales channel of their choosing," added Frost.
With social distancing and lockdown measures enforced since 2020, many Malaysians headed online to fulfill their shopping needs. In fact, the country's average online basket size in the first six months of 2020 was 24% higher than the same period in 2019, while the country's overall retail sales decreased. As the pandemic pushes more consumers online, all businesses need to go online to ensure that they are not left behind.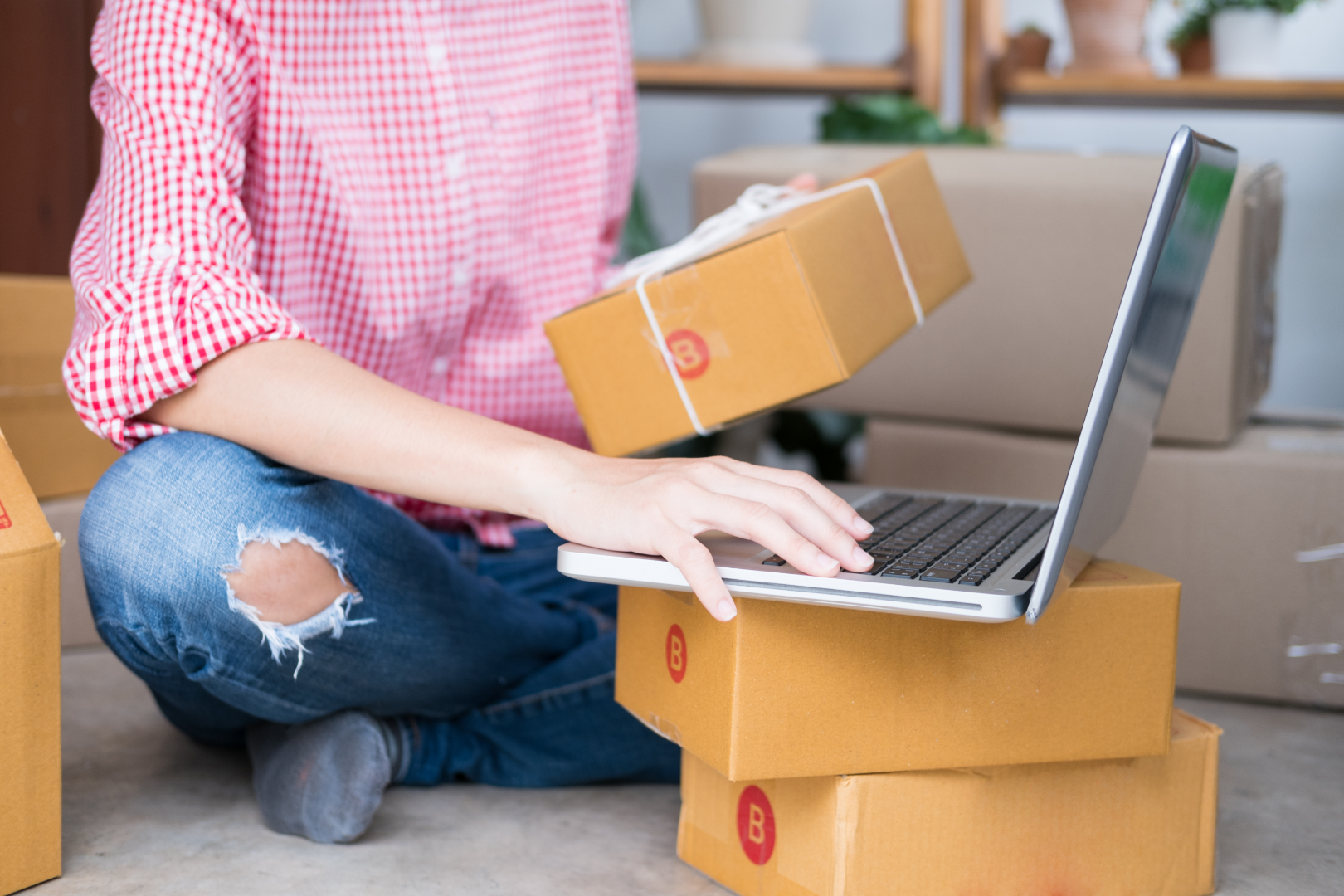 Reshape Your Business at RM0 in EasyStore
You can freely start an online business with 1 sales channel from Online Store, WhatsApp, Instagram, Facebook Live, LINE. All you have to do is to sign up for a free account and you can start preparing your business now.
Not only that, understanding the needs of ecommerce newcomers, EasyStore has prepared various free resources for all the free plan users. Check it out now!
How to Get A Free Account?
Create an account by entering your business name, full name, email address and creating a password.
That's it. Start your online business!
About EasyStore: EasyStore is a leading multiple sales channels platform based in Malaysia. By providing an easy-to-use and comprehensive eCommerce solution to businesses in capturing the readily available consumer market, EasyStore has successfully generated a GMV of RM500mil for its merchants in 2020. EasyStore serves about 10,000 merchants across Malaysia, Taiwan, Singapore and Thailand. EasyStore offers every feature a business would need to be successful in ecommerce in one dashboard, making online businesses more organised while saving time and resources. Helping them set up without requiring technical abilities.
EasyStore is starting the free subscription fee from 21st June 2021. Stay tuned for the latest updates by following EasyStore on Facebook (facebook.com/www.easystore.co/), Instagram (@easystore.co), and YouTube channel (http://go.easystore.co/youtube).
Start selling with EasyStore
Sell and manage your business all in one place
Connect with our team
Let's begin your unified commerce journey. Complete the form to chat, book a meeting, or connect with our team.