Effective Inventory Management for Multiple Sales Channel Selling
By Vincent Leong · 21st August, 2022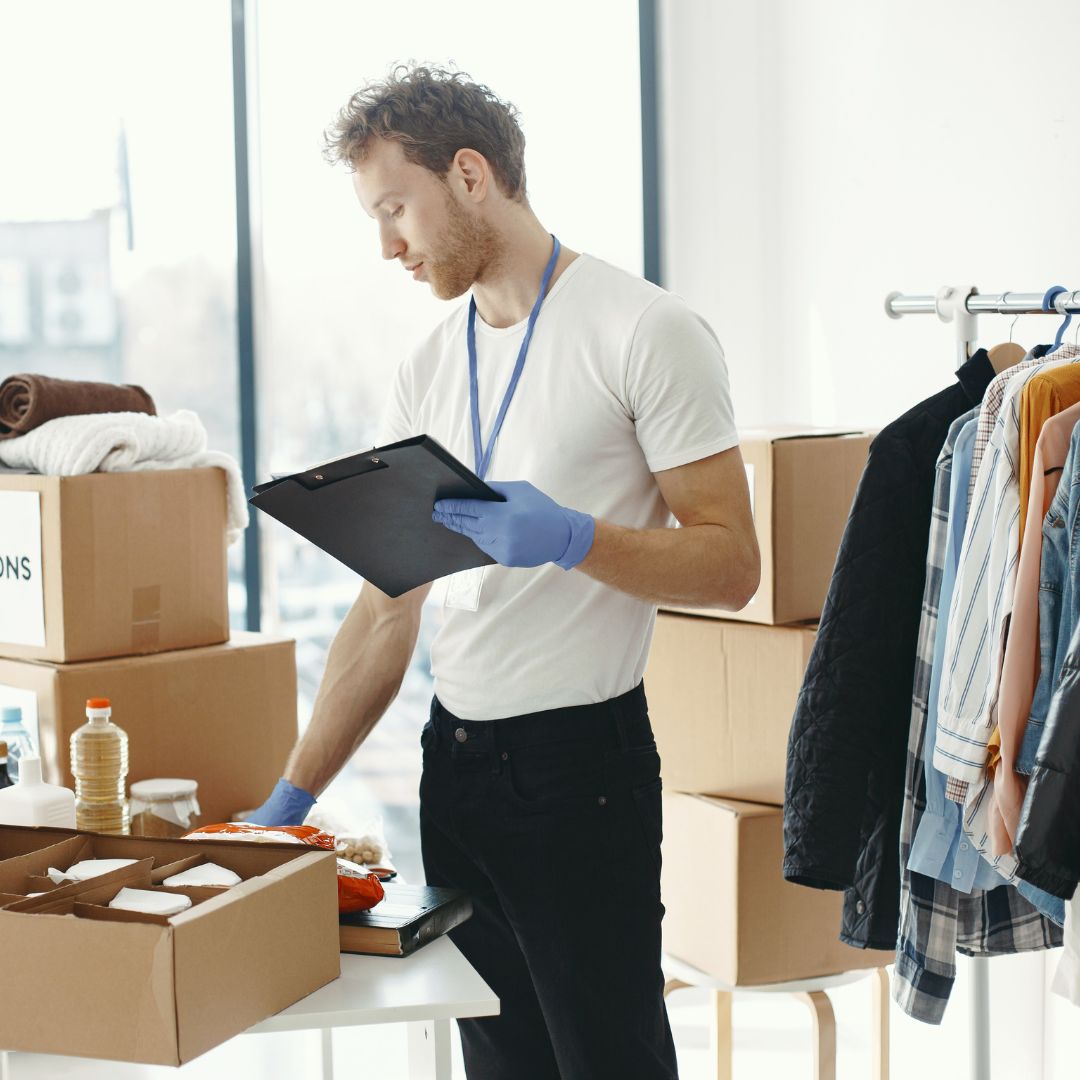 In order to meet different kinds of shoppers, generate more sales and expand your brand, any business needs to establish and maintain optimum relationships with shoppers across sales channels.
Therefore, I would recommend you to embrace multiple sales channels strategy, with the idea of being present wherever people want to shop.
Brands are also realizing that they must be present across multiple channels and platforms and offer seamless experiences to meet customer demands.
But adopting a multichannel sales approach may face many problems, including managing and shipping inventory, tracking orders, and updating listings. If it's not correctly done, inventory management across numerous platforms can become a challenge.
What is multichannel inventory management?
Multiple sales channels inventory management is the process to keep track of your inventories across different sources and centralized them in one place. This includes your online store, social commerce, marketplaces, offline stores and many more…
Instantly get an overview of your stock level to predict inventory levels and keep track of sales and demand with the help of multiple sales channels inventory management.
Allow you to focus on your business growth and save time and money to tackle the ins and outs of your inventory - ensuring 100% inventory availability.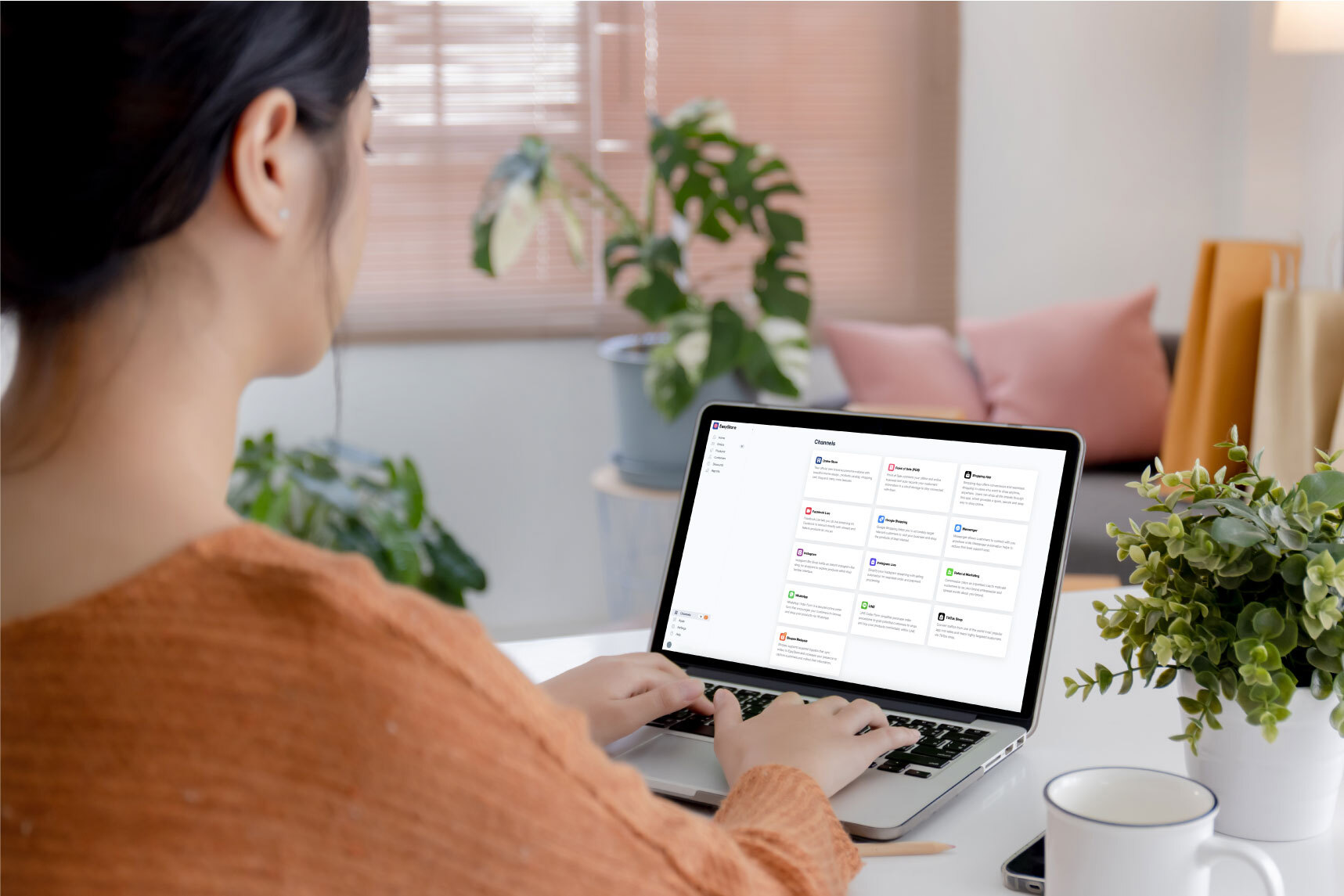 Can you run your business without a centralized inventory?
Common concern I receive from business owners is whether they need multiple staff for multiple sales channels they expand. The answer is "Yes" - if you don't have a centralized inventory management.
Many small businesses are still manually recording their inventory in & out on an Excel sheet. Not saying that this is wrong, but this may be prone to human error. And, don't you have better things to deal with? Like how to increase more sales!
Here are some of the most common challenges faced by multiple sales channels sellers may face, without centralizing the inventory.
Too much inventory

Many fault perspectives about multiple sales channels selling is that you need more inventory to sell on more channels to ensure that a channel is always in stock.

However, increasing your presence doesn't mean that you need to stock more. Having too much inventory will drain your financial resources and you need more storage to store.

Overselling and stockout

You may face difficulties to track inventory across channels manually with added distraction like order refund or cancellation.

Stockout happens when you are overselling the product. Let's say a customer just ordered a product on Shopee that appeared to be available, but you have just sold the product on another channel. This will lead to bad customer experience and you might get a penalty from Shopee for cancelling or delaying the delivery.

Lack of product visibility

Orders can be coming from anywhere, and customers are always demanding for fast processing.

Manual tracking your inventory can restrict you from a clear and error free insight. The volume of error, mishandled or unassigned stock may keep increasing due to unoptimized inventory.

Inaccurate stock level during promotions

When successfully participating in a marketplace's promotion, you need to reserve an amount of your inventory for it.

We all know that marketplaces have strict rules for reporting accurate stock levels to ensure the promotion runs smoothly and shoppers get their product within an acceptable timeframe.

Therefore, they can penalize you severely if you fail to adhere to the inventory accuracy and this is why you need to be extra aware of your inventory level.

Lack of reverse flow logistic

Cancel, refund and exchange are part of the selling process as customers might be unsatisfied with the order for a number of reasons - damage during the delivery, not meeting expectations, or receiving the wrong products. So they will ask for replacement or money back, and this is where the inventory starts to become messy!

Until here do you still think that manually recording with an Excel sheet will help? Think again!

Missing out on sales trends

Your sales data is utterly important especially for multiple sales channel selling. Forecasting your inventory will help you to predict an up trend in the next few weeks.

For example, the sales of clothing will go up when it's near to festive seasons. Hence, reviewing it can help you modify strategies that will help you make accurate inventory decisions - avoid overstocking or insufficient stock to meet demand.
Why do you need an inventory management system?
As you receive more and more orders across channels, your inventory turnover will become high. However, using a manual way to record your inventory turnover is not a wise move.
Smart inventory management is what you need to keep track and maintain healthy inventory with ease - prevent product shortage/ overstocking or uneven distribution across channels.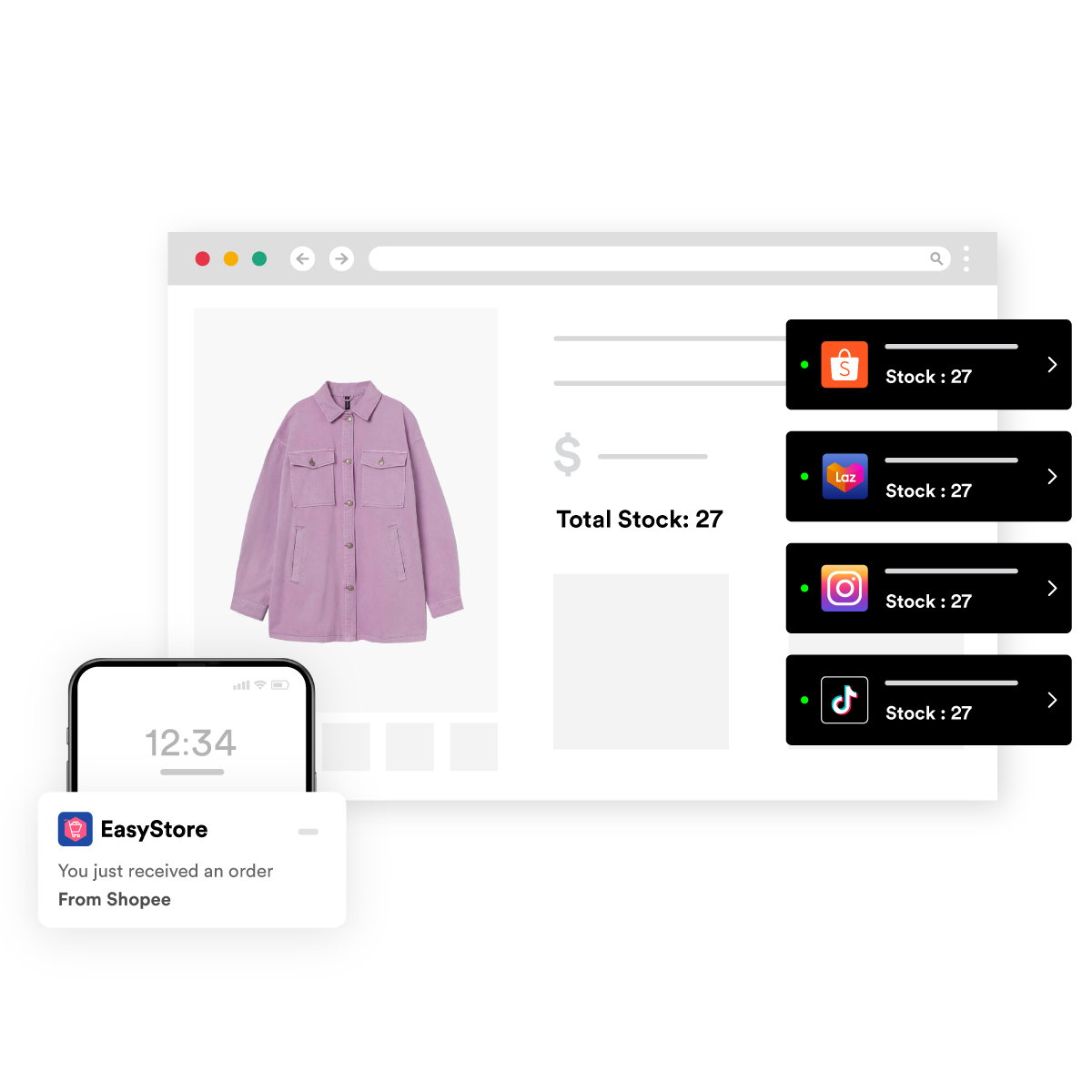 Get EasyStore inventory management system that built for convenience:
Real-time centralized inventory

With today's cloud-based solutions, managing a centralized auto-sync inventory is made possible. EasyStore ensures that your inventory is synced across channels and offers real-time insight from a centralized hub.

This results in 100% error-free and updated inventory levels. You may manage reverse logistics across many channels, receive notifications for low stock, out-of-stock, buffer threshold, and more with ease.

Inventory forecast

Enhanced inventory visibility ensures your inventory can meet future demand. With real-time sales tracking, EasyStore's inventory forecast can help to predict the stock level required to meet future demand based on the consumption trend that was collected across channels.

With a prediction on how long your stock will run out, help to alert you to replenish your item on time to avoid out-of-stock situations.

Report and analytics

As you switch from one sales season to another, your inventory strategies are constantly changing. To determine whether your revised strategies are effective, filter your sales and order statistics using various criteria.

For instance, you can track product sales by channel to determine which channels are performing better with what products. Correlating your inventory performance with these reports is crucial and beneficial to plan in advance.
Successful inventory management example to have centralized inventory can maximize your sales
EasyStore has been helping businesses to achieve great results in multiple sales channels selling. This is not likely to happen without EasyStore's centralized inventory management system that has supported these sellers in achieving miracles without breaking the bank or countless hours to do so.
The following are some of the examples on how they maximize their efficiency and profit together with EasyStore.

To conclude
Centralized inventory management is necessary for a smooth and efficient multiple sales channel selling.
Brands of all sizes want the most effective inventory management system that enhances customer satisfaction and facilitates a seamless customer experience while reducing the error and time associated with manual tracking.
To prevent overstocking and stock-outs and guarantee that customers receive what they requested. You need a centralized inventory management, and you will be glad to experience the results right away.
Start selling with EasyStore
Sell and manage your business all in one place