EEC 2023: Malaysia's Premier eCommerce Conference Makes a Grand Return
By EasyStore Press · 3rd October, 2023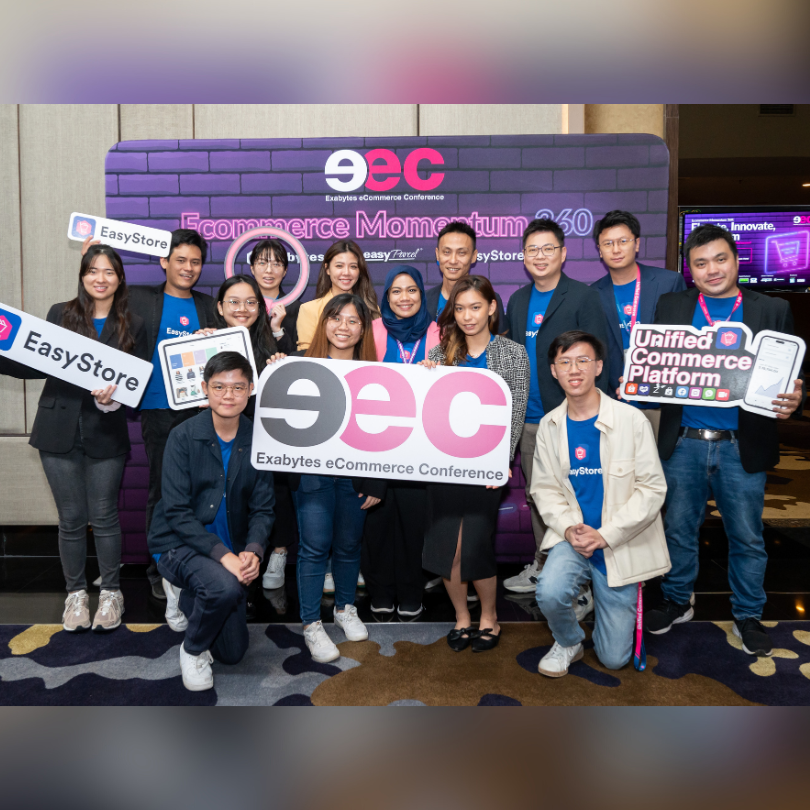 FOR IMMEDIATE RELEASE
SELANGOR, 4th October 2023 - After a four-year hiatus due to the pandemic, the Exabytes eCommerce Conference (EEC) is back with a bang!
The Exabytes Ecommerce Conference 2023 (EEC 2023) marked the exciting return of Malaysia's top ecommerce conference, organized by key players - Exabytes Network Sdn. Bhd, EasyStore, and EasyParcel. EEC 2023 took place on October 3rd, 2023, at the prestigious Berjaya Times Square Hotel in Kuala Lumpur.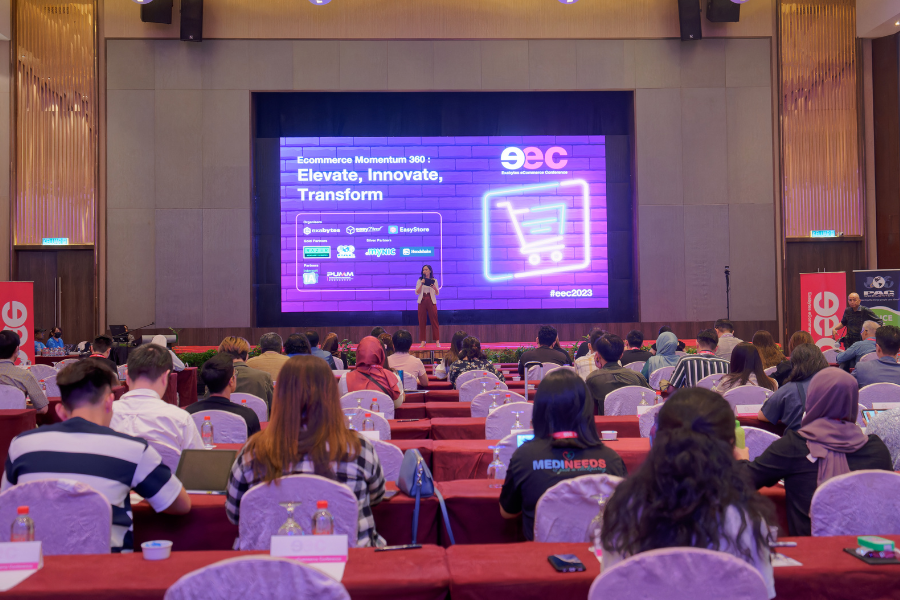 With a rich history of bringing together ecommerce professionals, industry experts, and enthusiasts to explore the latest trends and strategies in the rapidly evolving ecommerce landscape, EEC 2023 saw participation from over 193 business owners, entrepreneurs, and industry players across sectors including Retail, Healthcare, F&B, Technology, and more.
EEC 2023 Highlights
This year, the key message for EEC 2023 was "Ecommerce Momentum 360: Elevate, Innovate, Transform," aiming to explore the formula for unified ecommerce success.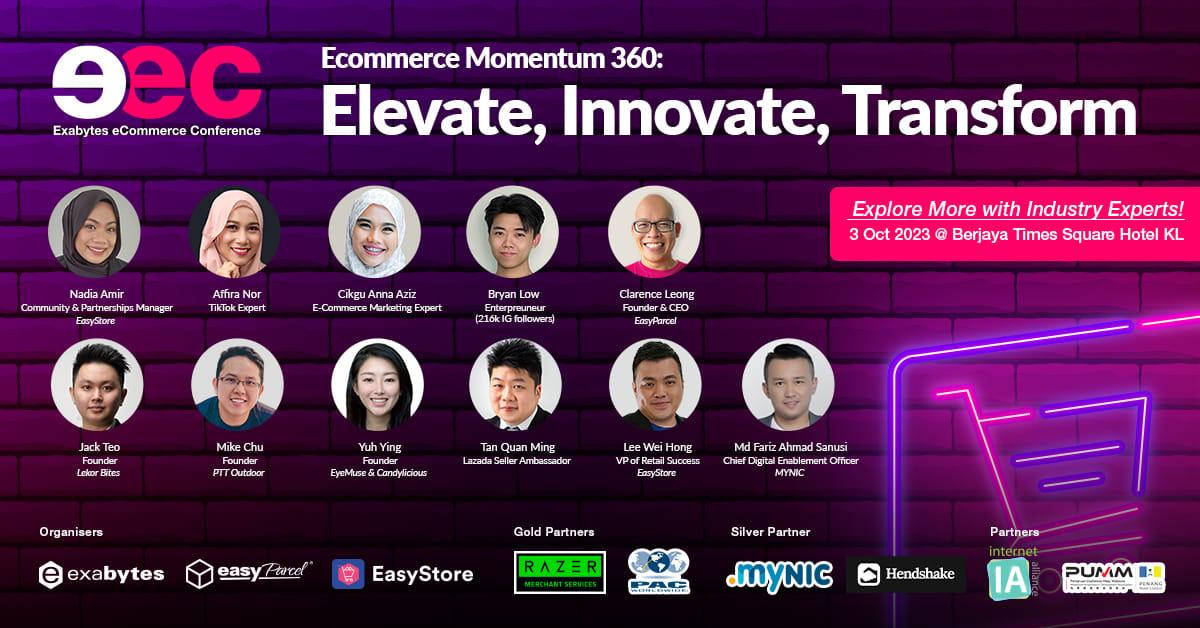 The conference kicked off with a speech from Mr. Chan Kee Siak, founder of Exabytes, co-founder of EasyParcel and EasyStore, highlighting current trends in C2C, B2C, and DTC. He emphasized the importance of a presence in multiple sales channels and highlighted how an omnichannel experience can elevate the customer shopping experience in today's world.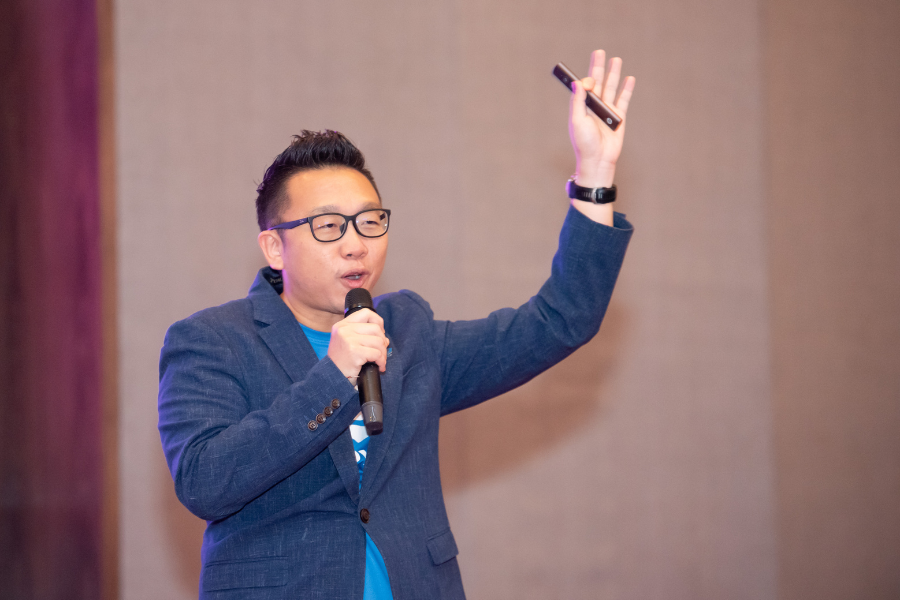 Unified Commerce Unveiled: A Customer-Centric Approach to Omnichannel
In line with this, Nadia Amir, Partnerships Manager at EasyStore, emphasized the critical significance of employing omnichannel tools and strategies. These strategies aimed to enhance repeat purchase rates, elevate average order values, and extend customer lifetime value. The goal was to ensure that brands could seamlessly provide an omnichannel shopping experience, fostering customer loyalty through exceptional experiences.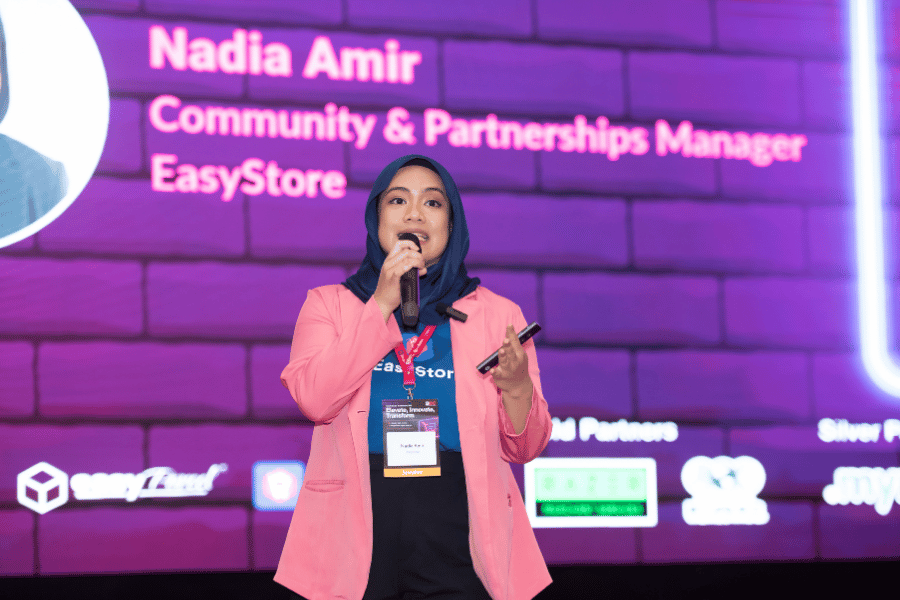 TikTok Live: Trends and Transformations
As TikTok Live gains increasing popularity as a means of boosting brand awareness, TikTok Expert , Nor Affira, imparted her insights and advice on effectively using TikTok tools to achieve success. Her guidance encompassed a wide spectrum of tips, catering to both beginners and experts, offering recommendations on commencing their TikTok Live journey, and outlining essential do's and don'ts for brands venturing into this platform.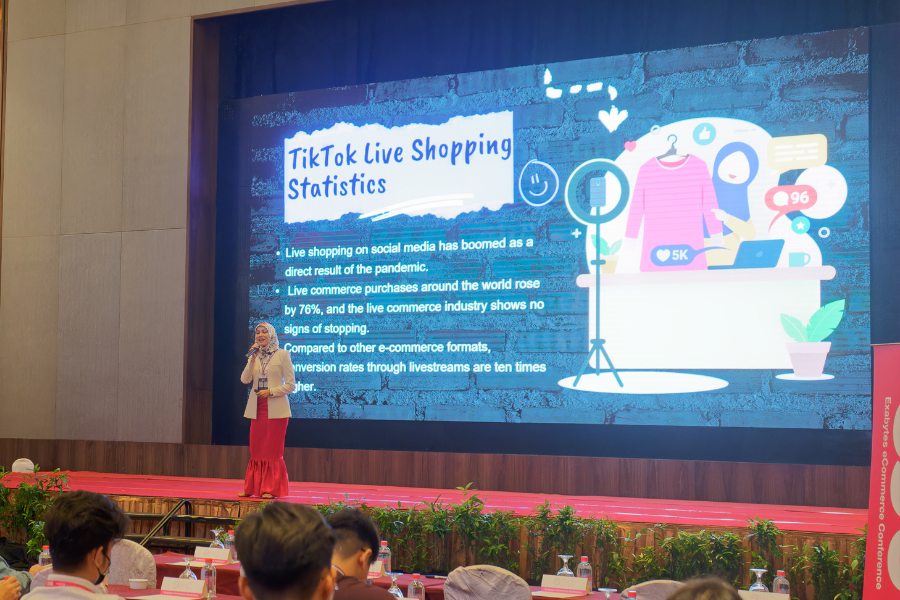 Marketplace Tips To Achieve Unified Ecommerce Success
And with the approaching the year-end sales season, Ecommerce Marketing Expert, Cikgu Anna Aziz provided valuable insights into making the most of Shopee's seller campaigns and achieving success. She drew from her personal experience of reaching a six-figure sales milestone during the 11.11 campaign the previous year. Her tips encompassed various aspects, including campaign preparation, product optimization for improved listings, and strategic bidding for ads to maximize conversions.
Following that, Lazada Seller Ambassador Quan Ming shared his expertise in efficiently navigating the Lazada platform. Having initially begun as a Lazada seller and later transitioning into an ambassador role, Quan Ming's extensive understanding of the Lazada platform and its effective use for boosting brand awareness and achieving conversions was a significant highlight of his presentation.
Crafting A Unified Brand Experience For Today's Customers
To facilitate brands in their pursuit of unified success, characterized by a seamless presence from online to offline, mynic provided valuable insights on enabling Micro, Small, and Medium Enterprises (MSMEs) to transition from offline to online. This transition allows them to establish an online presence, remain competitive, promote sustainability, and future-proof themselves in the era of the digital economy.
The conference continued with sessions covering a range of topics, including strategies for achieving the first 100k in online sales, developing an online persona, redefining retail through modern payment solutions, and a panel discussion on the secrets to e-commerce success. The panel featured the founder of LekorBites, EyeMuse, and PTT Outdoor and was moderated by Mr. Clarence Leong, the founder of EasyParcel.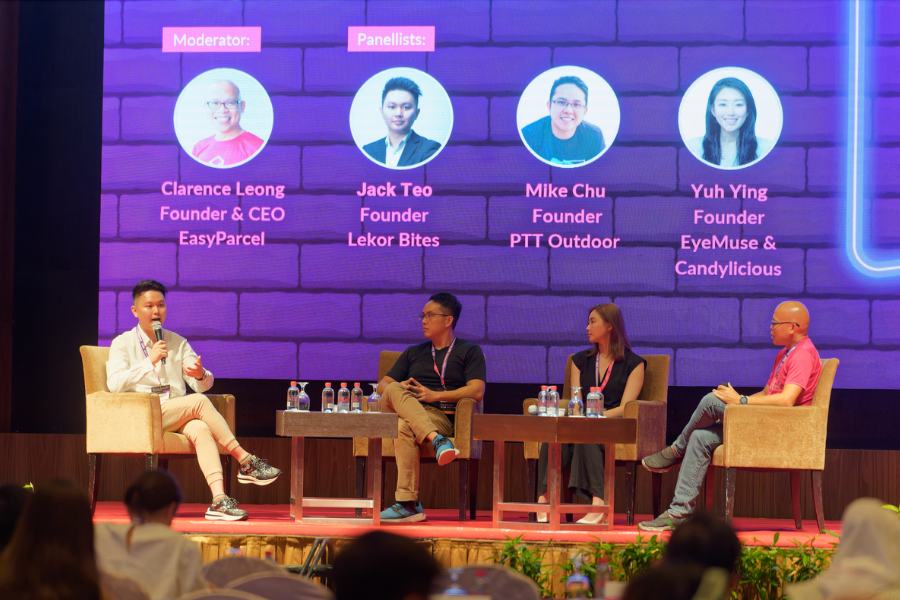 Crafting Customer Relationships That Lasts
One notable aspect of the conference was the valuable insights shared by Lee Wei Hong, VP of Merchant Success Retail at EasyStore, regarding the establishment of long-lasting customer relationships. He stressed the importance of understanding your business vertical, customer persona, identifying what drives their loyalty to your brand, and utilizing unified commerce tools to offer a personalized and exceptional experience to your customers.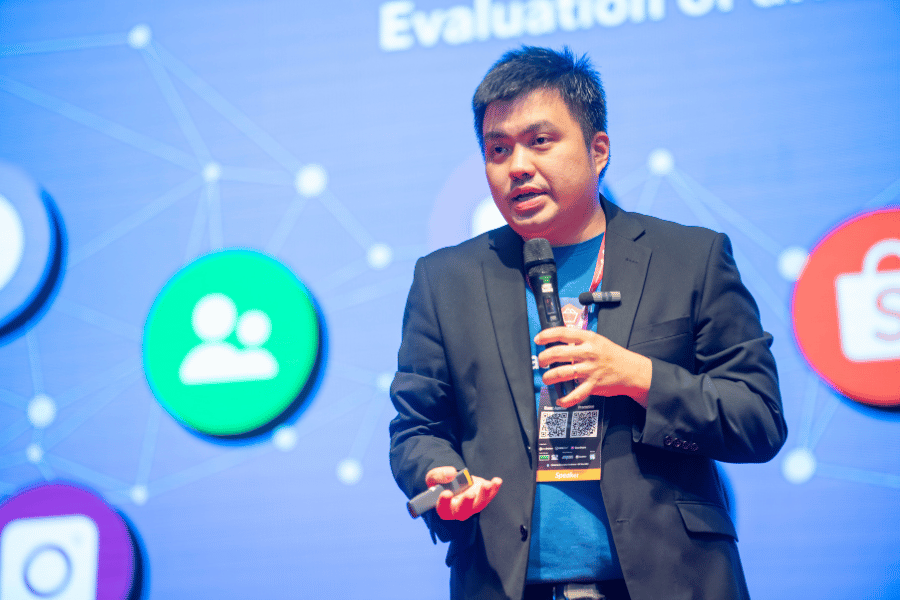 Embracing the Future of Ecommerce
Finally, the conference concluded with a fireside chat discussing the future of e-commerce, where Mr. Chan Kee Siak and Mr. Clarence Leong deliberated on forthcoming steps. They envisioned a future where e-commerce would no longer be considered just "Ecommerce" but an integral part of "Commerce," given that online shopping has become the norm and a substantial component of commerce, rather than remaining as a separate entity.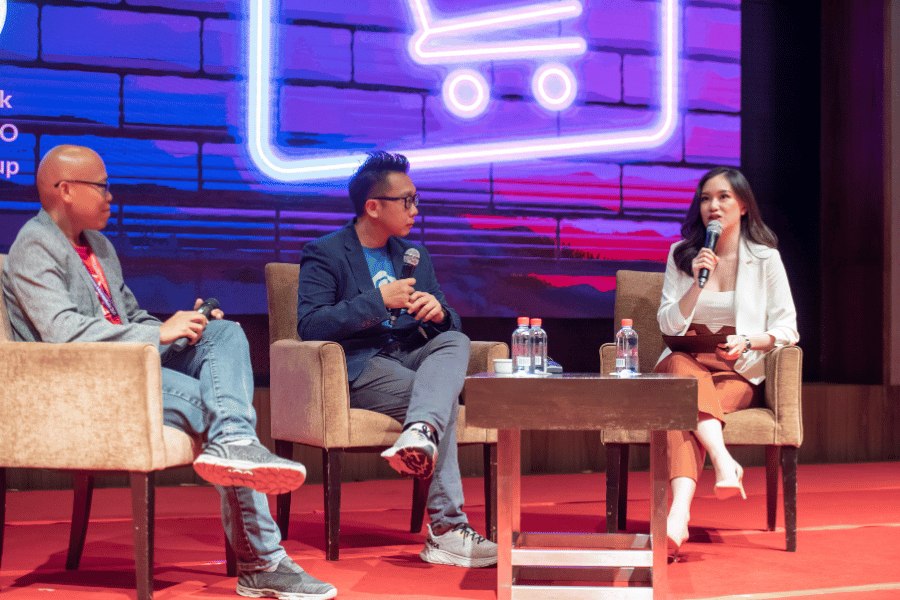 Equipping Businesses For Unified eCommerce Success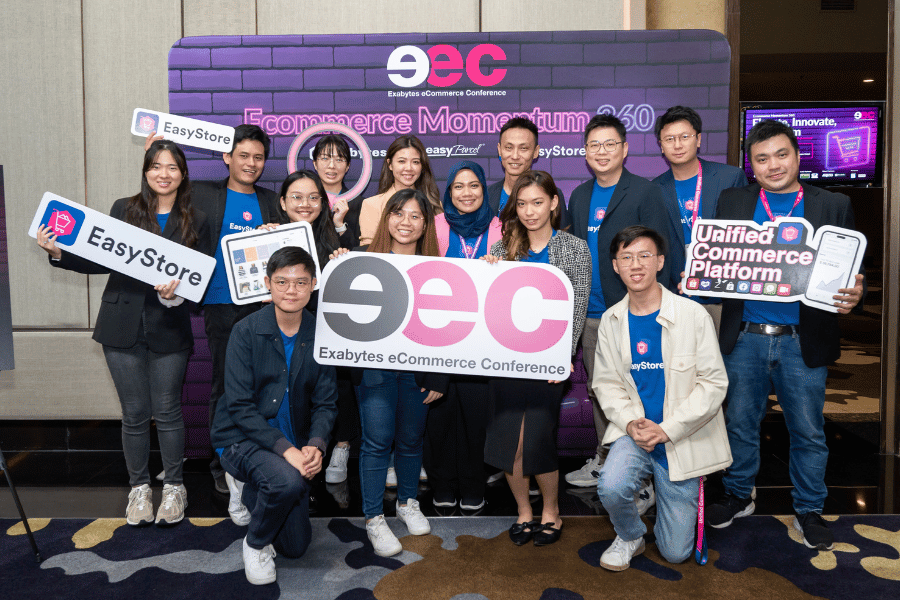 Participants at EEC 2023 leveraged the conference as a networking platform to connect with peers, stay updated on industry trends and tools, and elevate their e-commerce businesses by acquiring valuable knowledge and strategies from industry experts.
EEC 2023 was indeed a resounding success, bringing together industry leaders, innovators, and entrepreneurs to shape the future of e-commerce in Malaysia. It remains a vital event for professionals seeking knowledge, innovation, and valuable industry connections.
For more details and to stay tuned for future EEC events, make sure to follow EEC Malaysia!
Start selling with EasyStore
Sell and manage your business all in one place
Connect with our team
Let's begin your unified commerce journey. Complete the form to chat, book a meeting, or connect with our team.