EasyStore Product Updates: July - September 2020
By Yavini Lucille · 27th October, 2020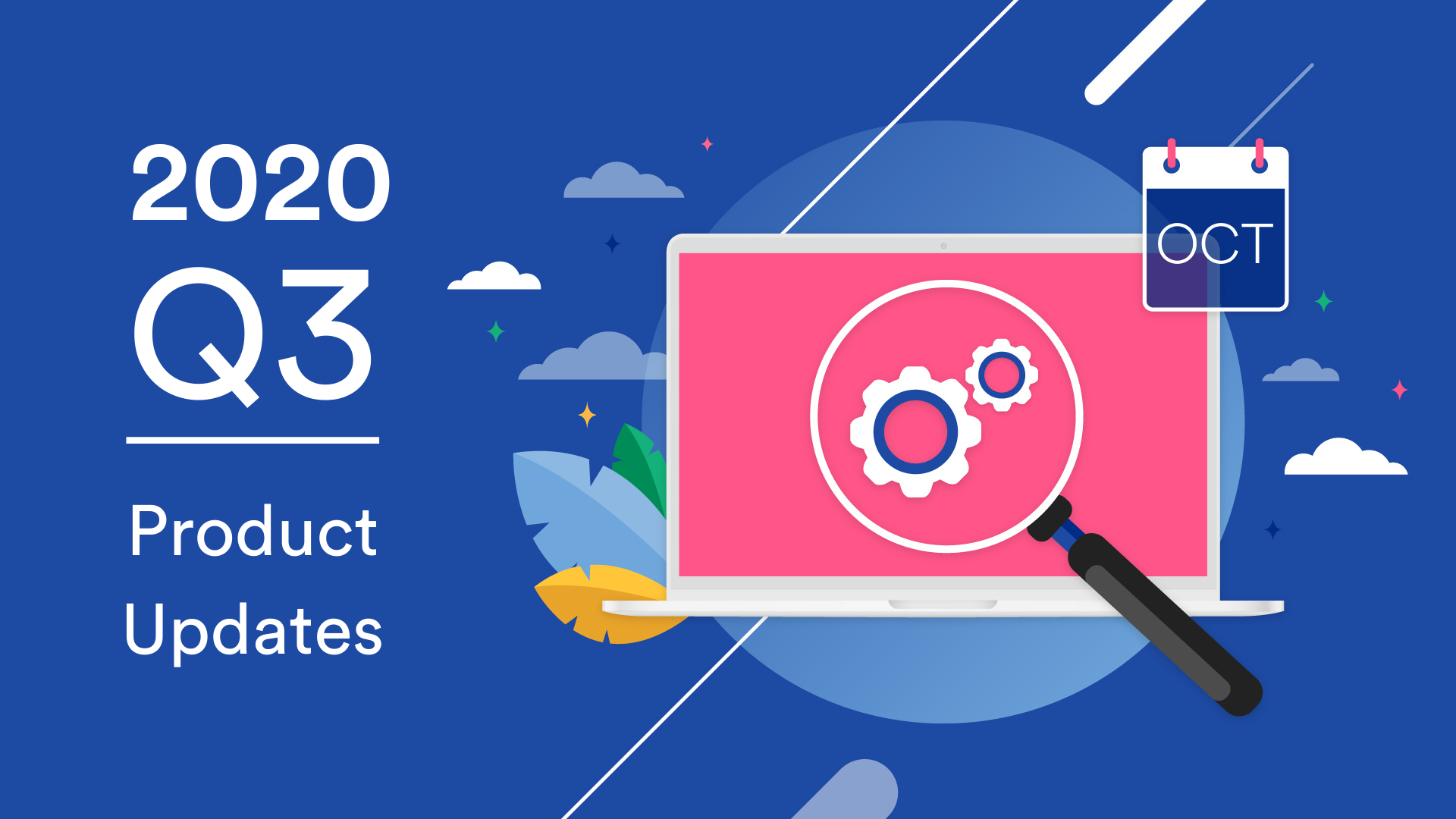 2020 has been a tough year for you and it could be tough to stay ahead in your ecommerce. Counting down the last 3 months to the end of this eventful 2020, let's keep up with the customer expectations in the rise of online stores.
Our mission at EasyStore is to help your business stay at the cutting edge of ecommerce. That's why we frequently update our feature and integration to give you the latest tools in running your business online effectively.
Let's look at what's new in EasyStore from July to September 2020.
We understand product description is one of the most important things emphasized by customers before purchasing online. Making one product description is as easy as ABC but things could be different when you have more than that.
Knowing that you're going to copy-paste it but stop repeating that. Use our product template and apply it to all the products or selected products on your ecommerce website. Get your job done in seconds without wasting time.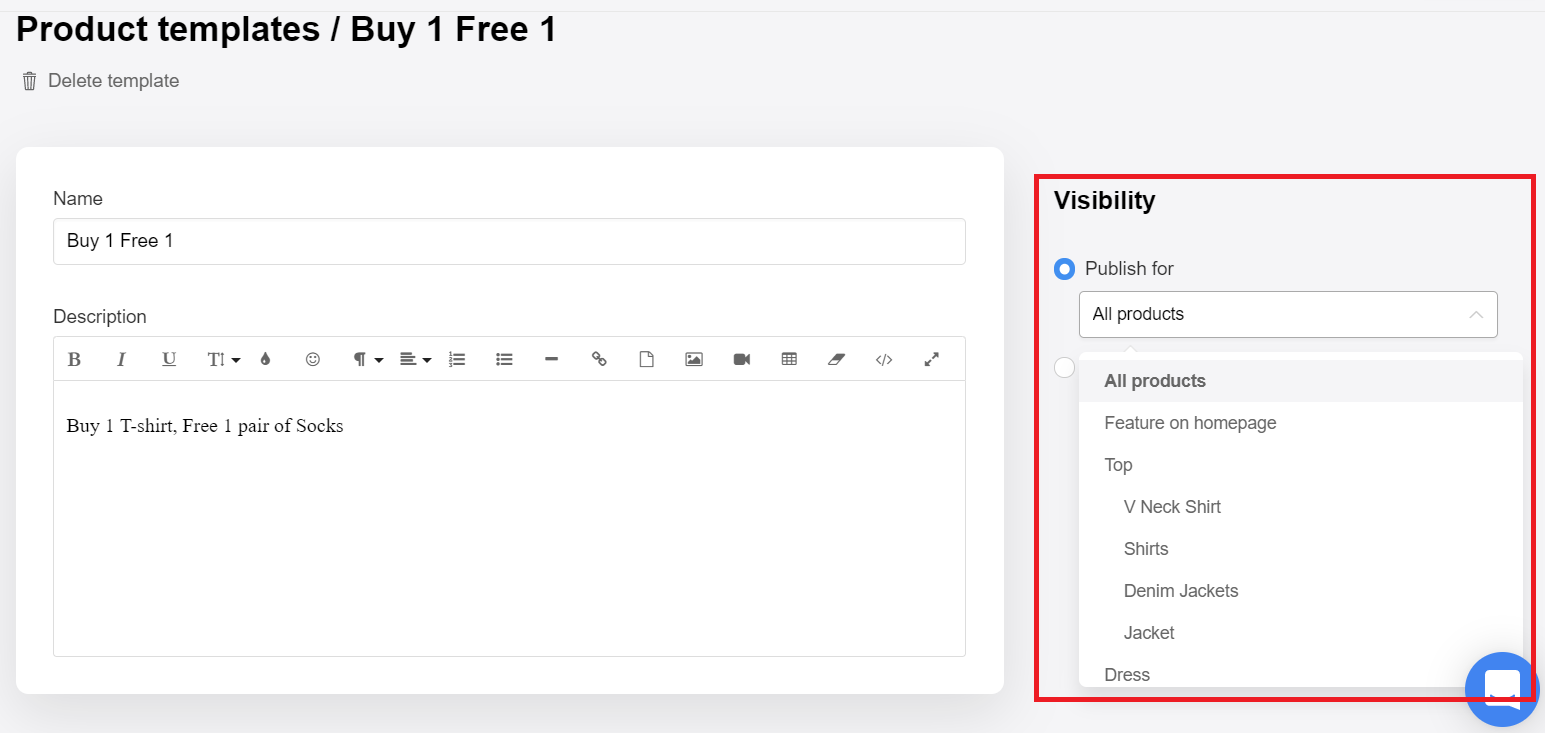 Announcement Bar not only presents your visitors with text, but we've also added a countdown timer in real-time to create shoppers' urgency on your products.
Create your own limited-time promotion in a creative way to get the information in front of your audience on every page of your website. Get creative and have fun with it!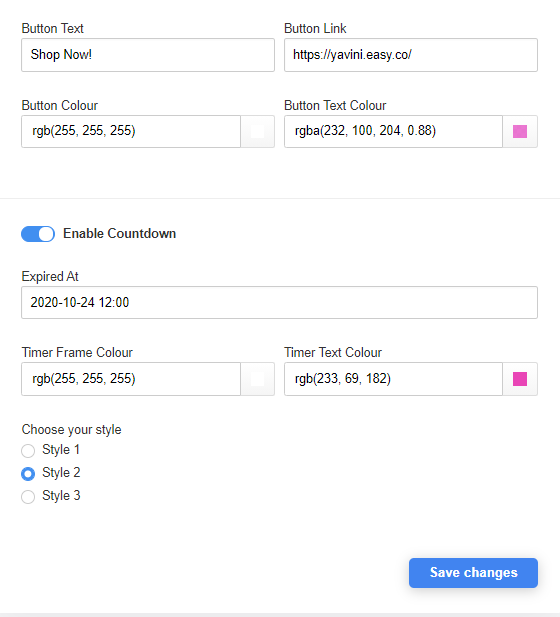 Whether you're just started or established brand, Sales Pop is one of the most effective marketing tools to make your shop busy and show people trust in your brand. The more frequency it pops up on your site, the more likely shoppers will get and buy the products that are in demand.
Take the control to adjust its frequency to convert your traffic into sales now. Install sales pop.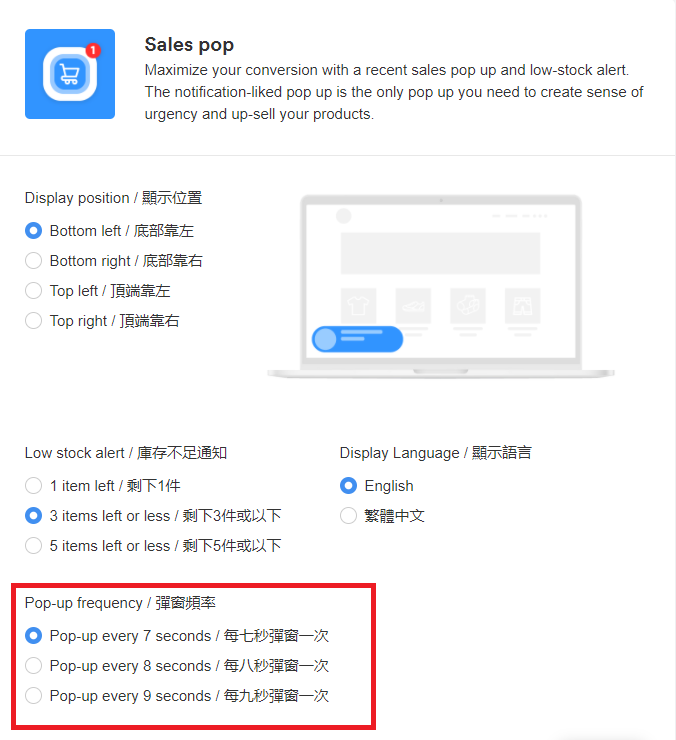 Keyboard has its shortcut and it applies the same way to EasyStore! Use the advanced filter when managing your order and yes, you can find your orders within a few seconds and speed up your workflow to deliver the item on time without delay.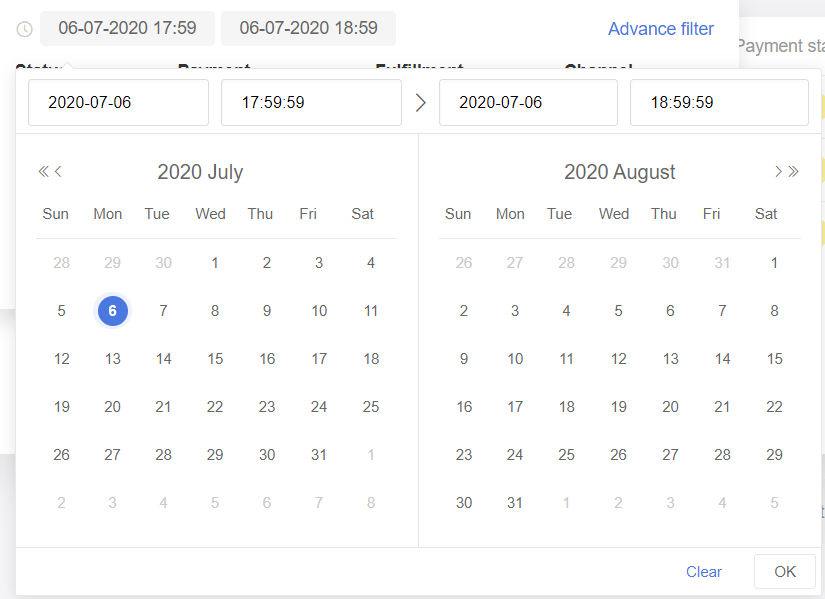 i) Get Ready-To-Print Receipt with EasyStore Mobile App
In case you don't know, the mobile app serves as a basic POS Point-of-Sales system that allows you to place orders in terms of your customers. Your receipts are always ready on your mobile phone to be printed out with your nearest paired printer. The supported printers are Star Micronics TSP100W / TSP100LAN / TSP100BI. Screenshot these models and search them on Google now to try it out.
How to print my receipt? Here's a quick tutorial on how to use tablets and print it out with EasyStore Mobile App.
ii) Workable on Google-free Huawei Phones
Huawei users, don't worry because this mobile app can be installed and run smoothly on your phones since it is now supported Huawei phones without Google Play services. Access to your orders and products at your fingertips here.
iii) One-Step Sign In Mobile App
It allows you to access all of your orders and products and you can manage them together. Do not own an account yet? You can easily sign up or log in via Facebook, Gmail or Apple account that you are connected with to use the app immediately.
iv) On-the-go Order Management
EasyStore mobile app makes it easy to fulfill your orders wherever business takes you at your smartphones. Your orders are now available to be:
When the orders are fulfilled by a single order
When the orders are fulfilled via the marketplace and logistic app (For example Shopee, Lazada, EasyParcel, J&T Express, and more)
When the orders are fulfilled manually

A packing slip can be generated and downloaded
v) Real-time Order Tracking Anywhere
To keep track of the order status, EasyStore Mobile App allows you to get up-to-date information in the order history just like the Admin Panel on desktop as shown in the image below.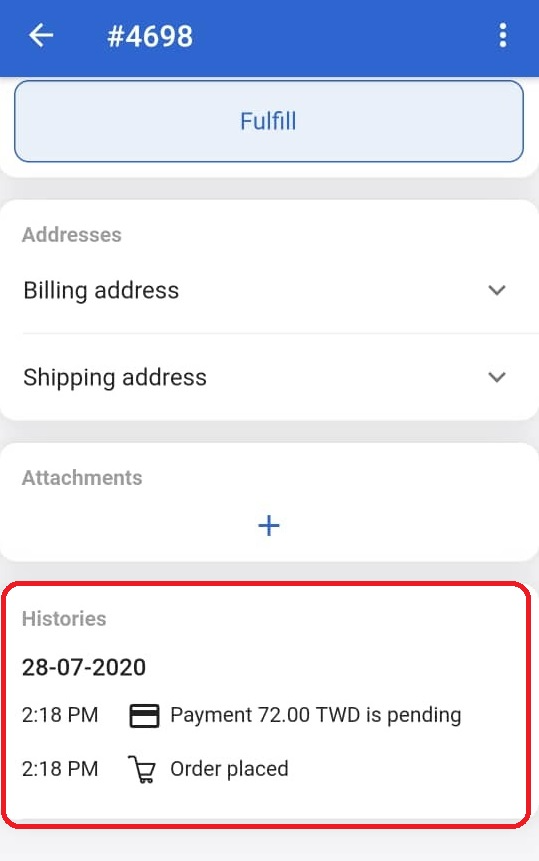 vi) Auto-Record Customer Information in Mobile App
By visiting your customer's order, you're allowed to view the billing address, shipping address, and pickup address on the same page. Quick and easy!
- Upgrade Plan Option to have Installment Payments
When you've upgraded the iPay88 plan, you can provide an extra payment option for customers: installment payment. Offer something special that they can't get anywhere which earns you the chance of sales and loyal customers.

- Processing Refund Payment
Depending on the payment method that the transaction is made, the refund payment will be different:
The transaction is using online banking: Merchant on iPay88 will need to manually refund back the payment to customers. Note: Transaction fees will not be returned to merchants after doing refund action.
The transaction is using a credit card: Merchant on iPay88 will need to send an email to its customer support to request a refund on the transaction. In this case, this refund process will exclude the transaction fee.
- New Payment Method Added: ShopeePay
Customers love paying with digital wallets. So, we've increased the functionality of the payment gateway with ShopeePay. It saves their payment information for secure use on your site which helps you to increase sales from customers who hesitate to give "new" site their payment information.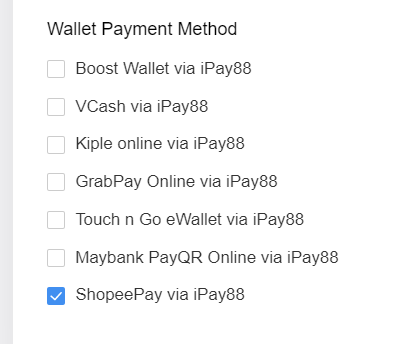 7. [Singapore Payment] Added Atome Buy Now Pay Later
Atome is simply the payment solution for you to get more customers to pay to your comfort. With 0 interest rate, Atome automatically splits your customers' bills into 3 easy and equal payments. Adding Atome as a payment option leads to bigger average orders.
By splitting purchases into three, 0% interest payments, customers can afford to buy more of their favorite brands and services before checkout.
Do you want to give customers some extra shipping options at checkout that cater to population which have no access to online banking or credit card?
Cash on delivery allows consumers to pay for their purchases in cash and upon delivery. DHL eCommerce provides a payment method that can be tailored to your customer's needs and opens up opportunities for reaching out the unbanked potential customers across the digital business world.
Welcome! With this new feature, your customers are allowed to register an account, log in, and reset password easily by using their phone number. Email address is no longer required in getting potential customers to join as members on your Ecommerce website. But don't forget to enable the customer phone number in your EasyStore admin panel!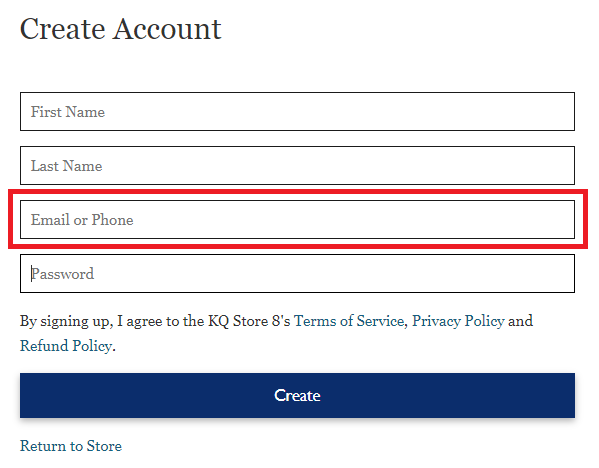 While accessing your admin panel, have you noticed there is a bell icon on the right top corner of the site? We will drop you the latest updates as soon as our new feature is launched or the existing integration is enhanced with new functionality to deliver the first-hand news to you.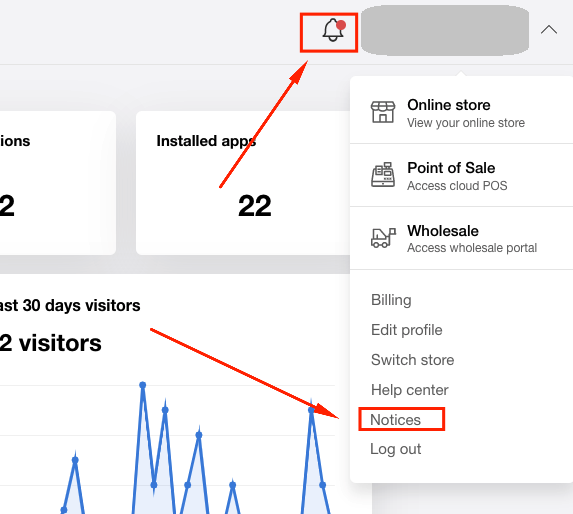 11. [App] Upgraded Sale-Channel Integrations
i) Shopee and Lazada Sync Status
Selling on Lazada and Shopee at the same time? This feature will definitely help you! You can check every status in different marketplaces at once without too many browser tabs.
Go into your product, check out the right column and you can view the situation at a glance. The date of "Last Updated" about the product sync is also indicated for your catalog publications. Explore more places to sell now.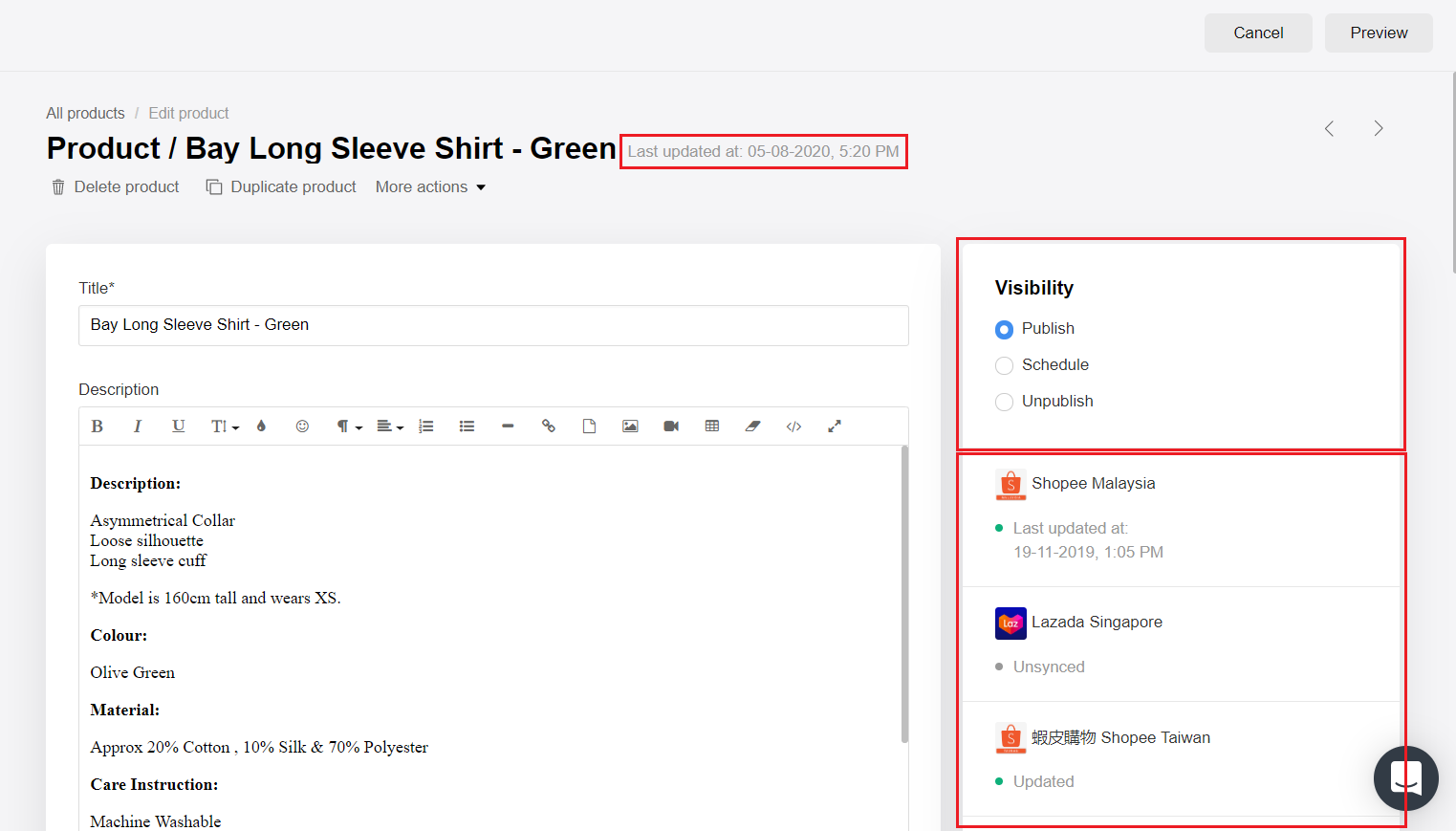 Example of error message "Name- Cannot less than 20 character" in red words that you might see when syncing the product between Shopee and EasyStore.
ii) Import & Sync Up Products from Lazada MY
In quarter three, we've improved import methods from Lazada with the ability to sync the information up with the related products in EasyStore within seconds. It's ever faster and more convenient to standardize how you custom your site and sales channels.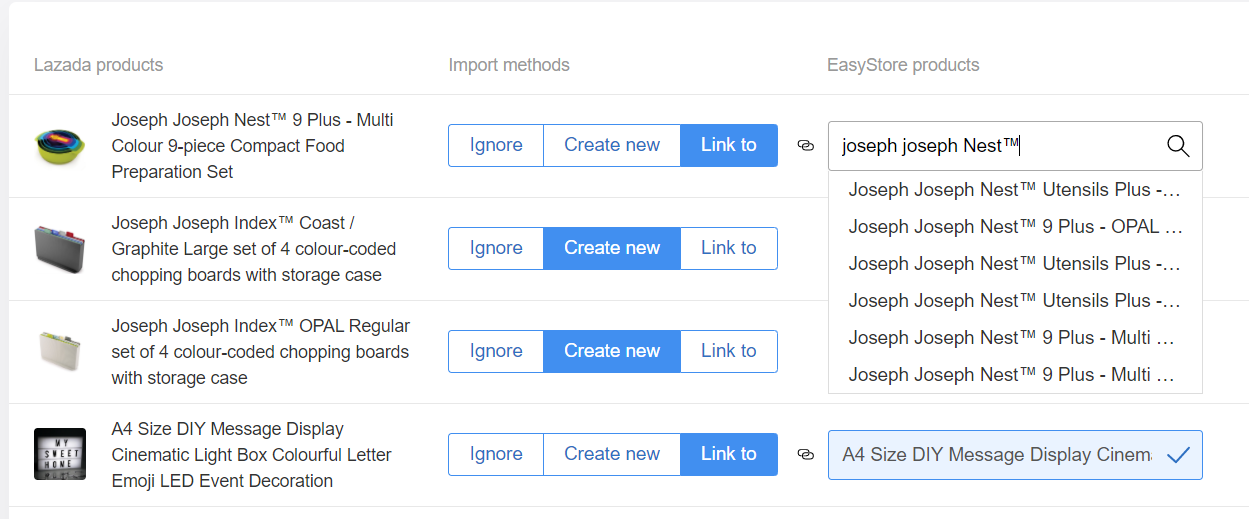 iii) Shopee Adjustment Price Upgrade
Previously, the adjustment price is only for the products which have done the process of sync information within Shopee and EasyStore. However, now you can directly adjust the prices while you're syncing the products in the Shopee integration app. Haven't sell on Shopee? Look at the article to see why you should join us.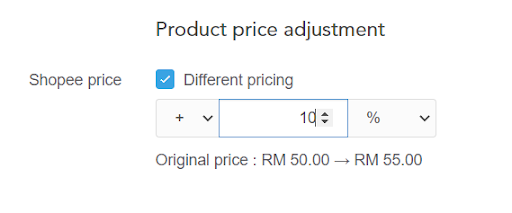 What is "tags"? A product is made up of a combination of characteristics and features where you can use the tag to describe and differentiate them. Now you have full control over deciding the tags of your products in EasyStore where a tag can be created, edited, and managed in bulk.
Utilize these taggings to be your product descriptions and let them be friendly keywords to link your customers to other products or content on your online store.
You can choose the tag for each product from what you have created.
Use the same Apple account that you set up to access in one tap to the EasyStore platform around synchronising and accessing your data on multiple devices without worry about remembering the password.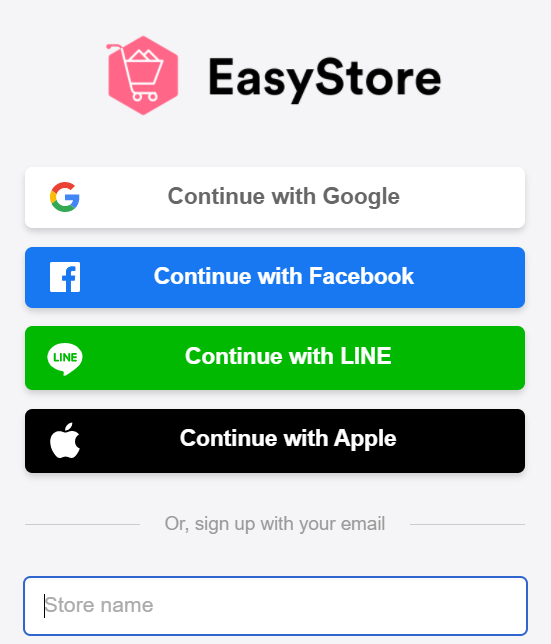 Ready to Test Out EasyStore Updates?
As you can see, we've put our full effort into upgrading existing features as well as bring out new features in the continuous development of EasyStore. We're excited to see how these updated functions enhance Ecommerce for you!
Start selling with EasyStore
Sell and manage your business all in one place