EasyStore Product Updates Jan - Mar 2019
By Max · 27th March, 2019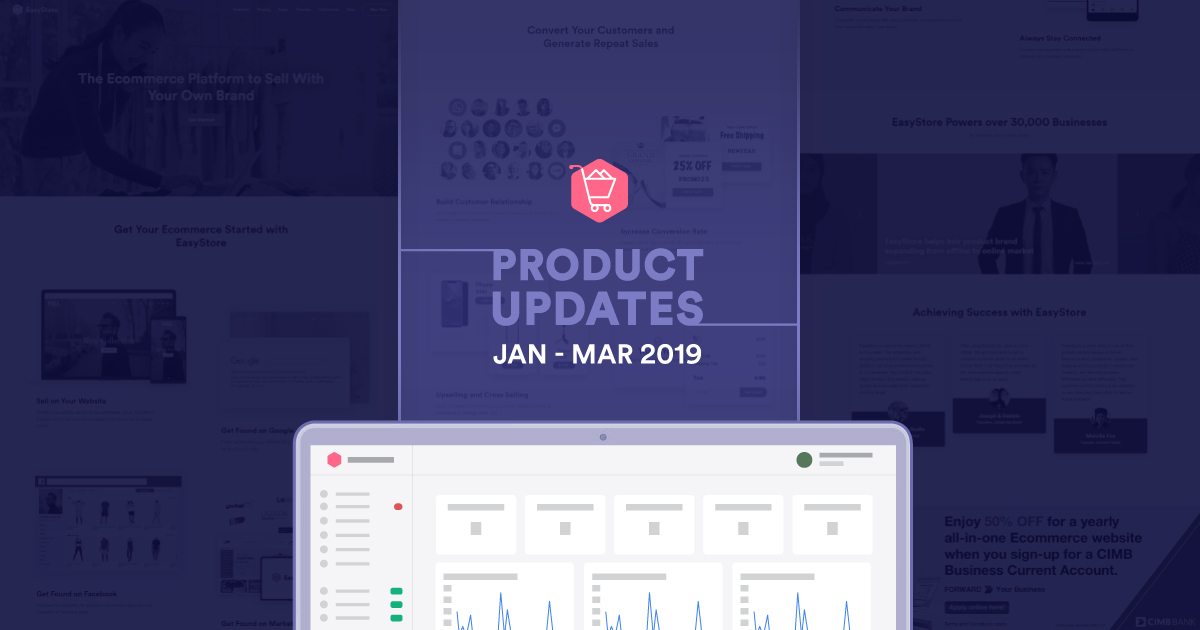 3 months have passed, and it's time for recapping.
We wish to publish our product updates every quarter to inform our merchants of the many developments that occur relating to product updates, new partnerships, and more.
Here's an excerpt of what was published during Q1 2019:
1. Cash On Delivery (COD) Method Enhancement
It's more flexible for you to manage COD (Cash on delivery) order. You can restrict COD customers to pay in cash or pay online before collecting the order from your location. Also, you can limit the minimum order for every COD order. Set up COD method.
2. Customizable Delivery Method Name
Previously, the delivery method name was fixed and the default name was "Shipping" & "Pickup". You can now change the default name to your preferred term. Change delivery method name.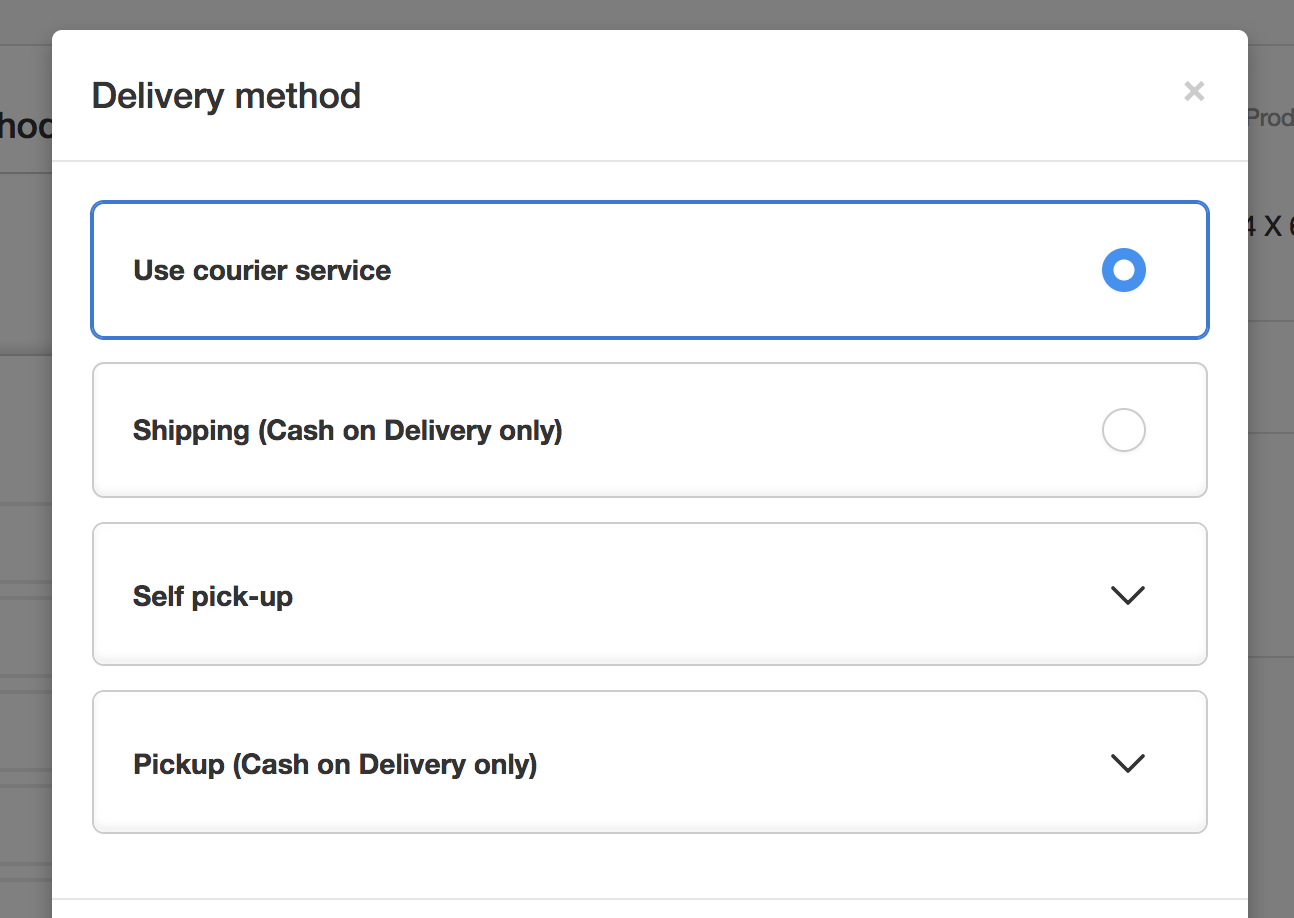 3. Pre-filled Customer's Country
Enhance your customers' checkout experience by pre-filling their billing & shipping country field. Your online store will detect the country according to your customers' IP address, no more manual selection needed, at the same time reducing their checkout time.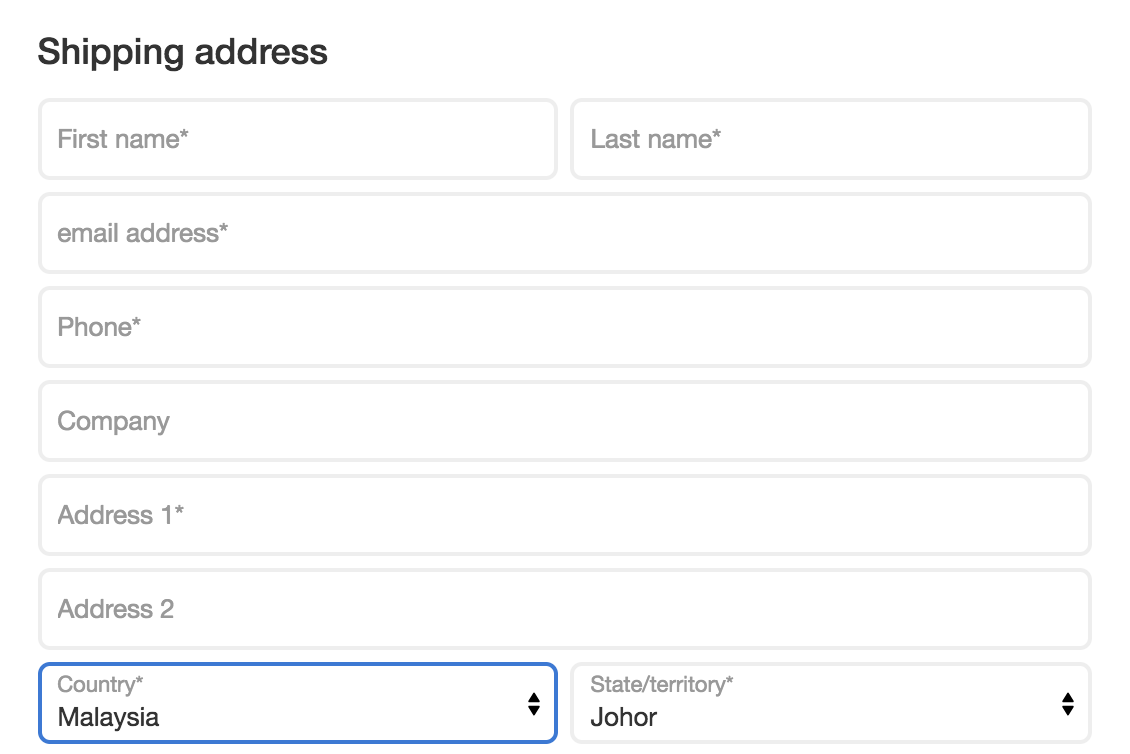 4. SEO-friendly Image Caption for Hovering
Insert a caption for your image and it will be shown when your customers hover the image. This will apply to images you upload to your product description. Most importantly, image caption helps in SEO!

5. New Look for Email Template
We have re-designed the series of automated emails that your customers will receive. They are now more tidy and clean. If you've edited the template before, your template will not take effect to the latest version. In order to use the latest design, you will need to reset the template to default. Check your email template.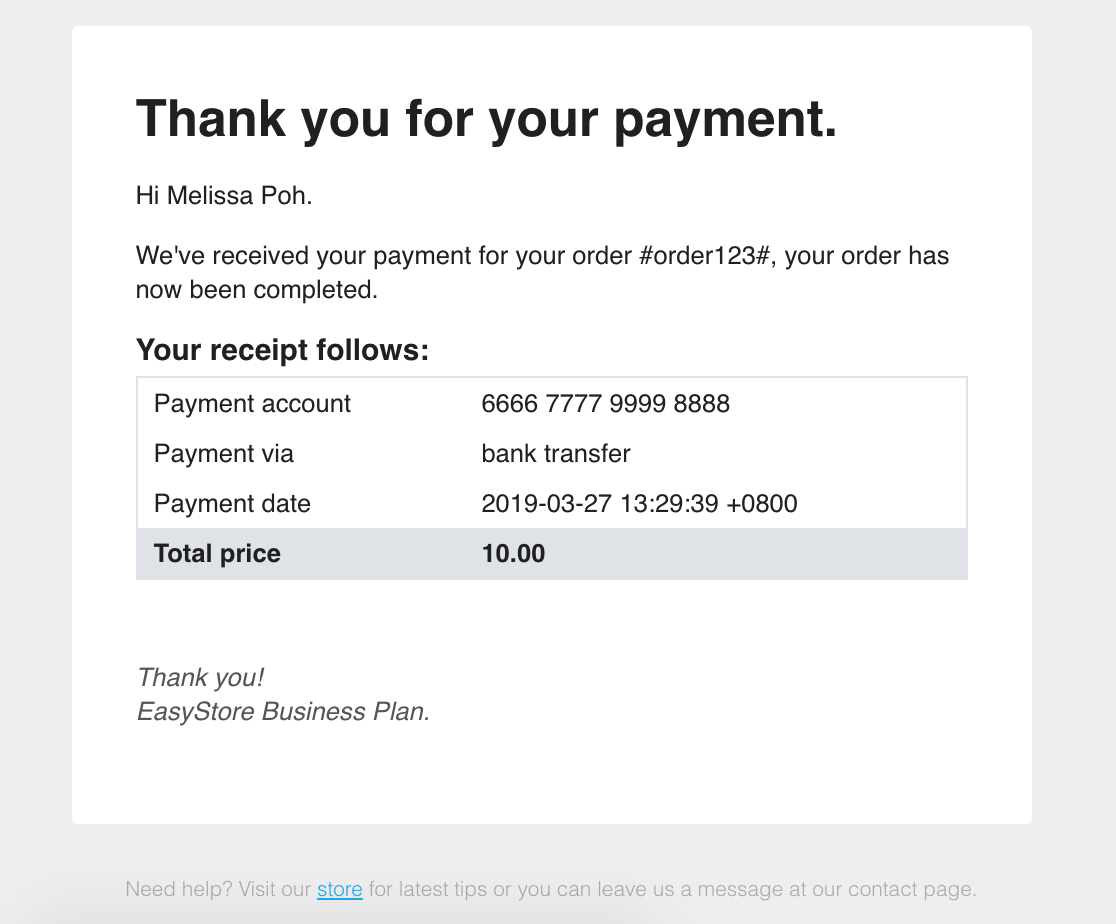 6. Seamless Login for POS (Point of Sale)
Previously, EasyStore POS users had a separate login page to access POS. We have simplified the login method and you can now log in EasyStore POS from your EasyStore Admin Panel with one click.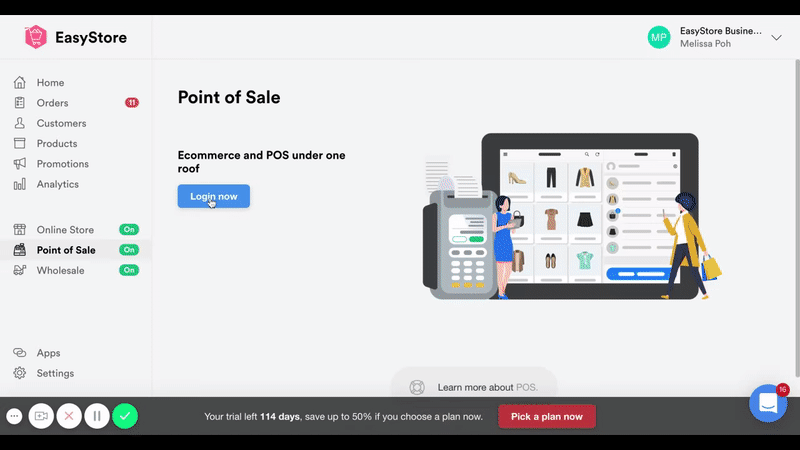 7. Mobile View Enhancement
In the previous mobile view, your online store menu will display the main category name twice (as shown in the left image below). With the feedback we collected, we have enhanced it and removed the main title from the dropdown to avoid confusion among your online store visitors.

This update will not take effect on online store that has edited their theme file. If you wish to update your store design with this enhancement, kindly reset files below:
assets/theme.scss
assets/theme.js
snippets/mobile-nav.liquid
*Important note: Resetting the file will overwrite the amendment you did to these files.
Steps:
1. EasyStore Admin Panel > Online Store > Theme > Edit Source
2. Click the particular file > Reset > Save (no result taken if you do not save it)
8. App: Re-design Multiple Apps Interface
To enhance our merchants' experience in app setting, we have redesigned a few apps setting page to a more simplified interface. The apps as follow:
9. App: Re-design EasyParcel Fulfillment Page
In order to more neatly display the service from EasyParcel, we have replaced the fulfillment page with a new design layout. It will show the summary of shipping details so you can ensure if you're sending to a correct address before clicking "Fulfill order" button.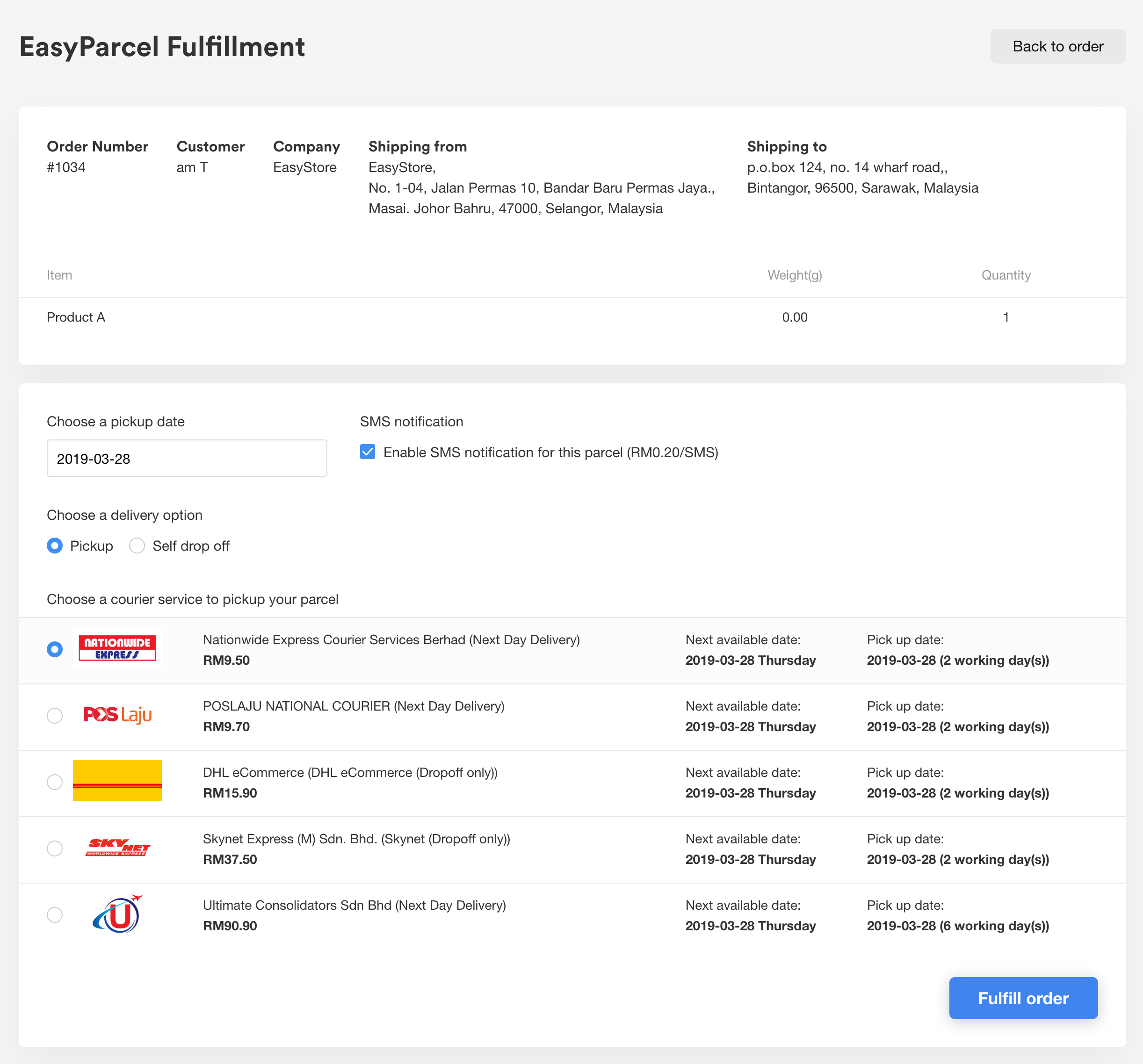 10. App: More Dropoff Points for EasyParcel Users
This going to save you more time. Instead of Pgeon dropoff points, EasyParcel users can now choose to drop off your parcels at the courier service branch that is nearby your location.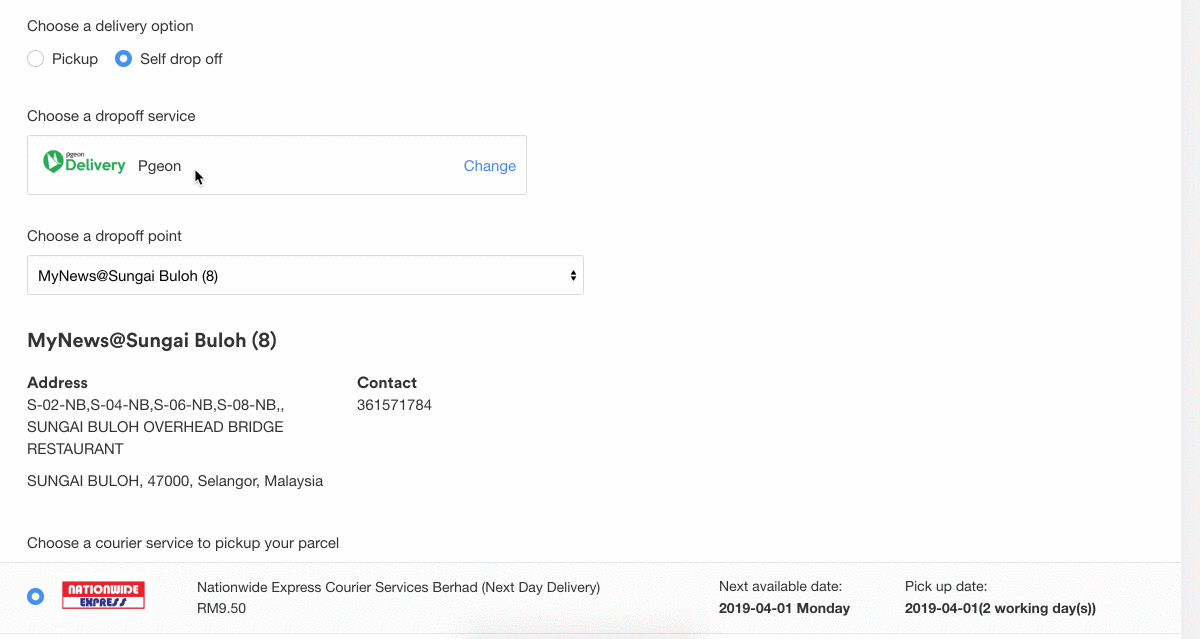 11. App: Easyship Logistic App Now Available
Easyship allows you to compare domestic & international shipping rate, at the same time enjoy up to 70% off shipping rate. By using this service via EasyStore, you can:
Sync orders and print labels with one click (within your EasyStore order page)
Auto-update order status as "fulfilled" with tracking number and courier name
Display real-time shipping rate to customers. Customers can choose their preferred shipping option and knowing the delivery time and taxes
12. App: Shopee Malaysia Now Available
We heard you, you and you! EasyStore merchants can now list your products on Shopee Malaysia to increase your selling channel and boost your online sales. Install Shopee Malaysia App.
13. App: Lazada Singapore Now Available
If you're planning to sell to Singapore, or you're already a Lazada Singapore seller, you can install Lazada SG app to your EasyStore and start listing your products over. Install Lazada SG app.
14. App: Buy Now Button for Higher Conversion
Instead of going through [View cart] page, you can allow your customers to make the purchase in one click. The button is customizable with text and color. This feature is published as an app on our App store.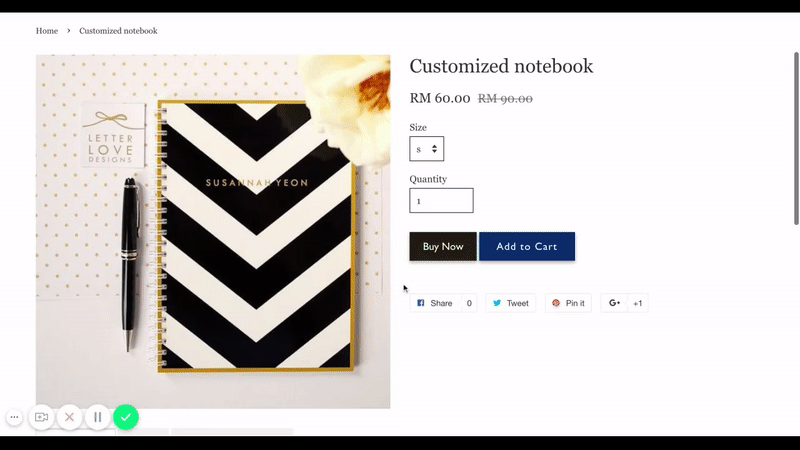 15. App: One-page Checkout Supports Pickup Apps
One-page Checkout aka Single Page Checkout has supported shipping apps such as Pgeon service (EasyParcel app), CollectCo, ECPay (Taiwan), ezShip. Customers are now able to select pick-up option from the said services on Single Page Checkout. Turn on Single Page Checkout function.
16. Partnership with CIMB
We team up with CIMB as well as other 11 partners to provide exclusive offers and special rates for various business solutions anchored on five pillars - banking operation account, payment, collection and courier services, funding and support, workspace and connectivity, and digital solutions. As long as you're a CIMB Business Current Account holder, you're entitled to enjoy 50% off for all EasyStore Yearly plan. View CIMB X EasyStore exclusive deal.
17. Partnership with Digi
We have officially partnered with EasyAdd by Digi, which allow Digi users to sign up and manage all of their subscriptions at one place. Not only that, EasyAdd users will also be able to enjoy exclusive deal from EasyAdd partners such as iflix, Office 365, Kaspersky and of course EasyStore.
18. Partnership with Singtel
Singtel and EasyStore have entered into an alliance that will accelerate growth in both platforms across the border. This alliance will see Singtel delivering e-commerce solutions to their large user base in Singapore through their product, Shoptiq, in Singapore. Both parties have come to an agreement to offer low price subscription, which will help reduce the burden of online startups. This will, in turn, help many small business startups or SMEs to sell online with lower starting cost. Read more about this partnership.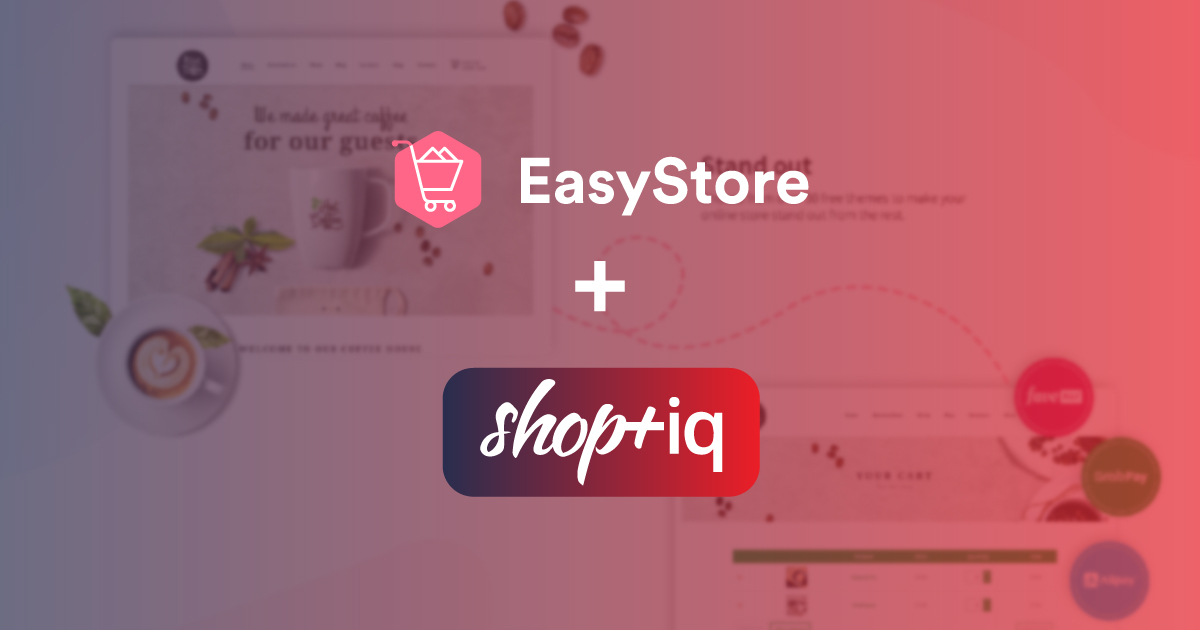 We look forward to helping your business grow with the continuous enhancements and improvement, stay tuned for the next quarter update!
{% sign_up_form_2 %}
Start selling with EasyStore
Sell and manage your business all in one place