EasyStore Product Updates: April - June 2020
By Max · 7th July, 2020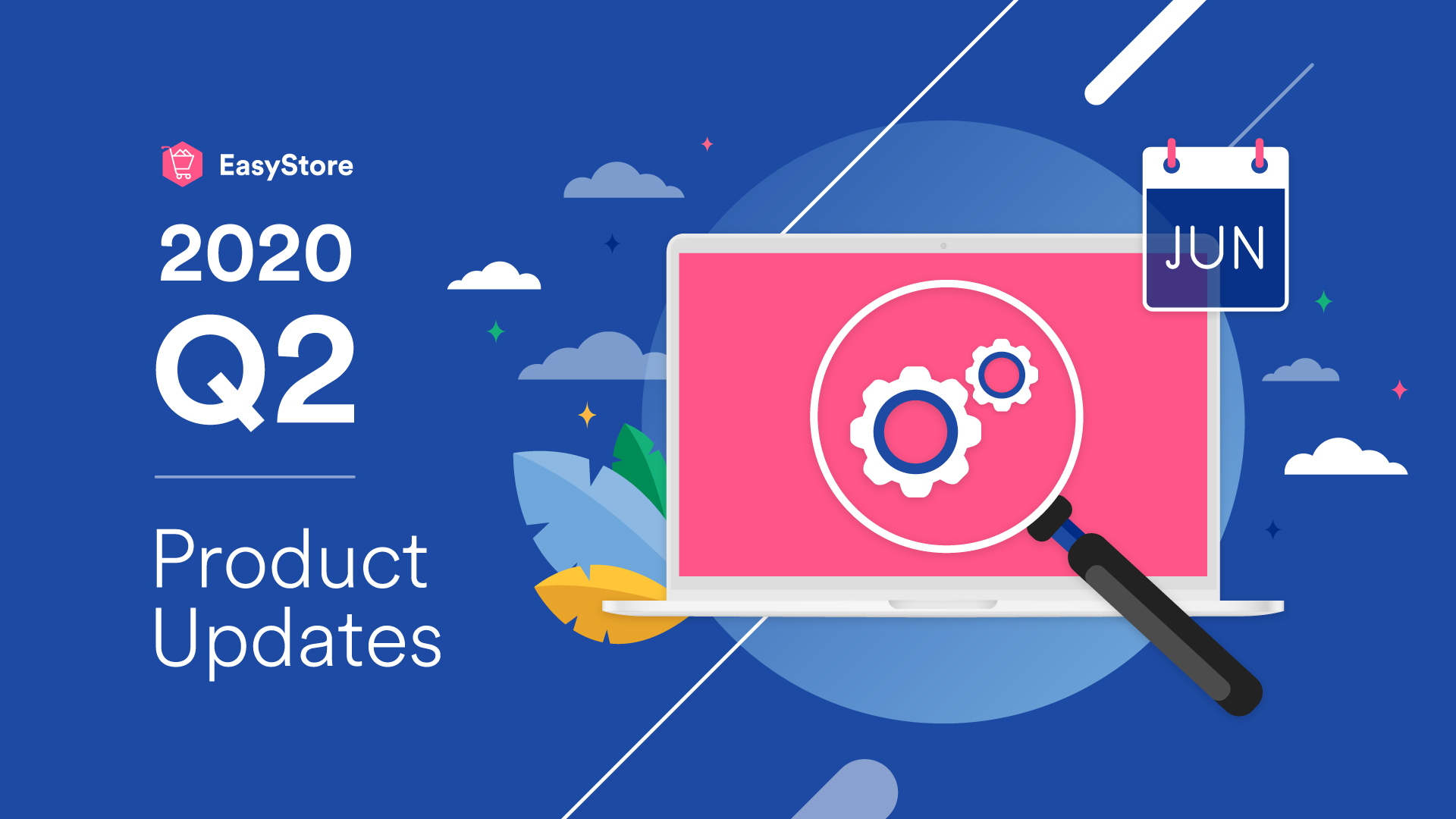 Since the start of the Movement Control Order, our lifestyle has been changed dramatically. No one is able to avoid the impact of Covid-19 on all levels of society nowadays. However, it never stops us to keep enhancing our features at the same time bringing new integrations.
Here's a recap of what we added to EasyStore with the aim of helping your business grow that might mirror your goals for 2020.
In case you don't know, EasyStore mobile app is available to be installed in the Play Store and App Store at no charge now!
I believe some of you had sold your products at pop-up stores or bazaar? You can create a custom product right away with your mobile app to gain physical sales while doing pop-up stores or bazaar. Directly place the orders on your phone with their details filled in your mobile app.
Unavoidably, you might face issues while setting up the online store. Now using the mobile app, you can contact our guru to get the assistance at your fingertips. Go to Mobile app > Settings > Support.
No need to grab a scanner all around the place. Open your mobile app and look at the top-right corner. Allow access to the scanning function and you're done. Take tight control of your inventory management. Get to know the availability of stock in a speedy process.
Your receipts are always ready on your mobile phone to be printed out with your nearest paired printer. The supported printers are Star Micronics TSP100W / TSP100LAN / TSP100BI. Screenshot these models and search it on Google now to try it out.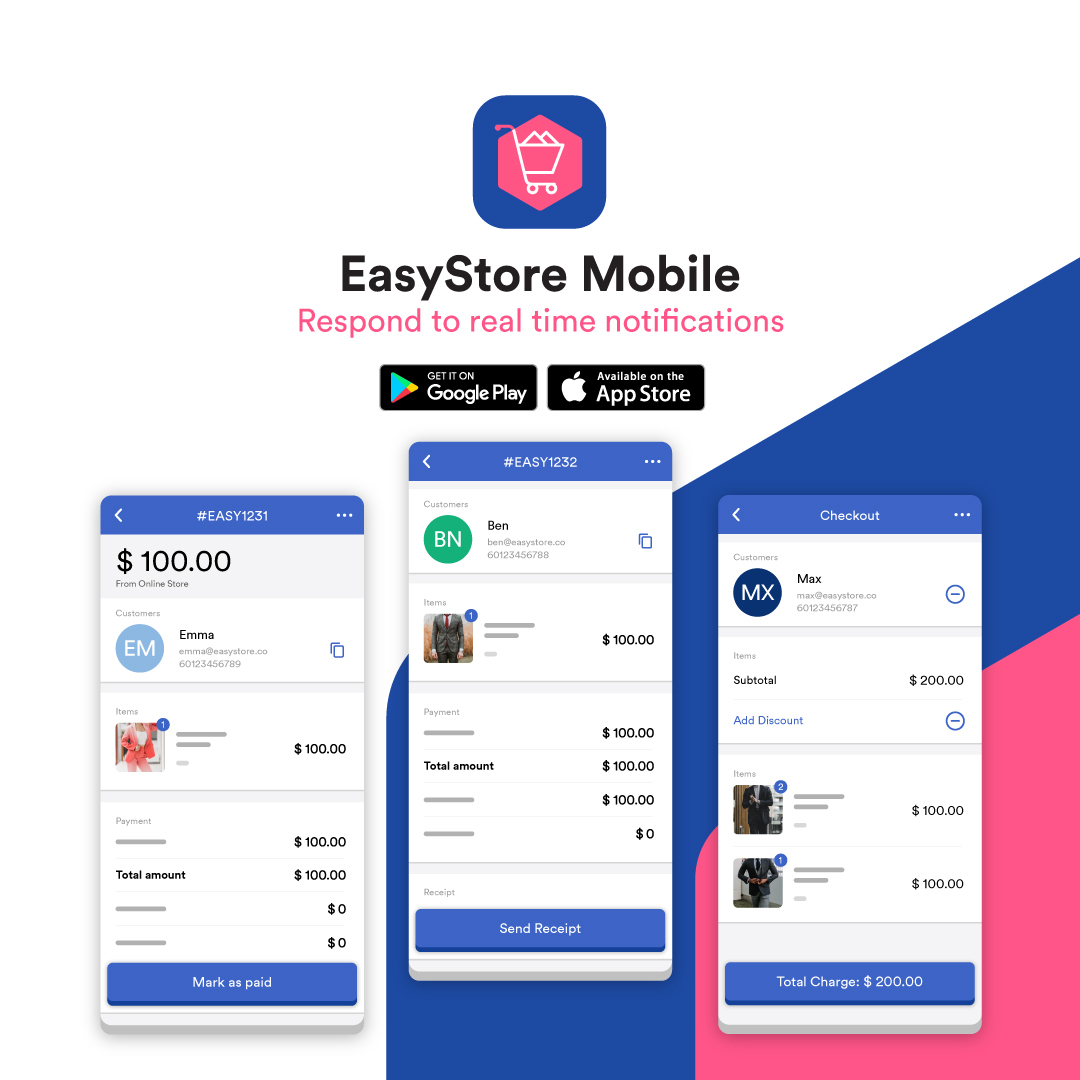 2.[Storefront] Spot and Stop Fake Account Customers
EasyStore is committed to providing a secure way to give online customers a satisfying experience by preventing all abusive traffic on your website. An extra step, passing the Google Captcha Challenge is required at the signup session to reduce the spam risk.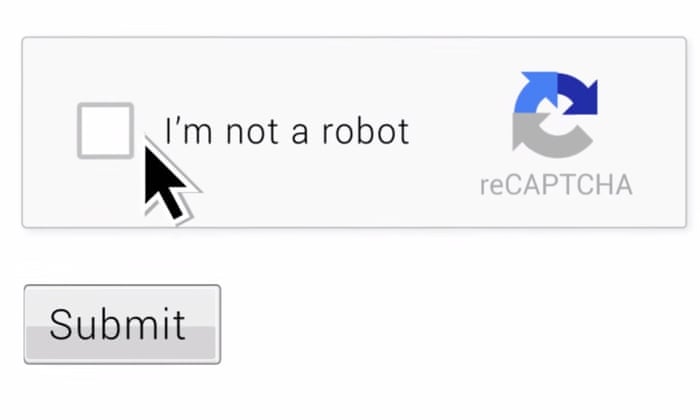 As we announced in the first quarter product update, you can drive foot traffic while building an online store by setting up the address of physical stores. Now put your business hours in the Store Locator, let them visit your store at the right time.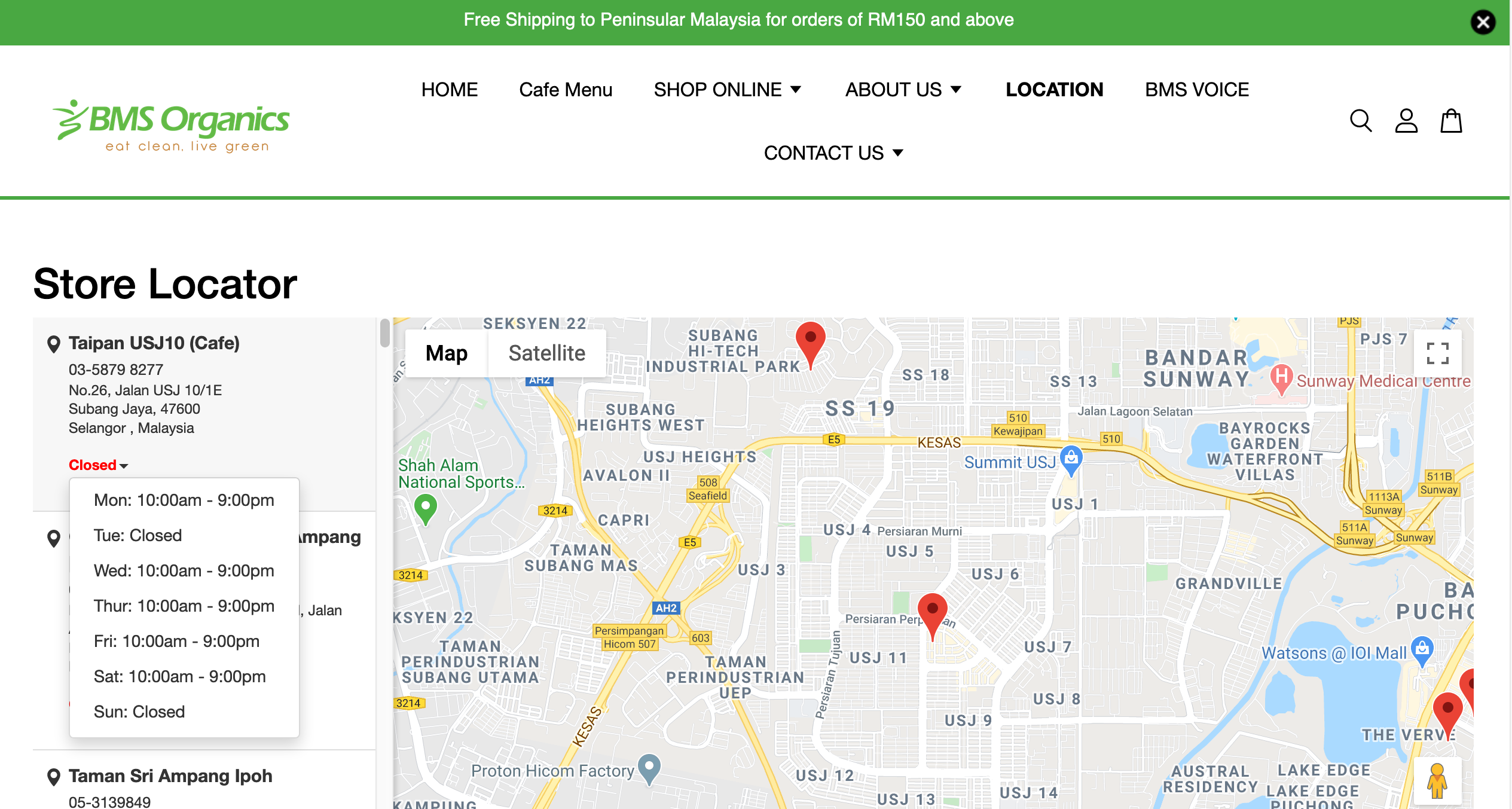 Any Youbeli users? Reminder for you that you can install and connect with SyncGo to sync your products and inventory to your marketplace seamlessly. Go to App Integration > Search SyncGo > Install and Launch it in your admin panel.

Still, manually recording your orders from WhatsApp and LINE? To make selling even simpler, you can now receive orders in the conversation -- allowing customers to place their orders with a link. The order can be done easily on your Whatsapp as well as LINE. Watch the latest demo for this feature in Youtube.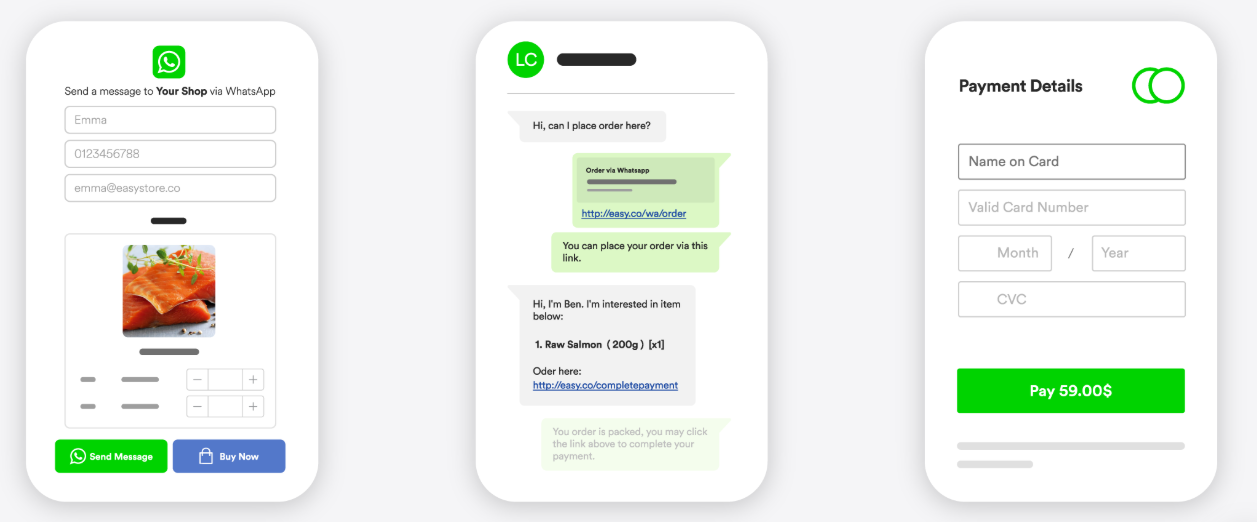 Word-of-mouth is another marketing tool that online sellers can utilize with the lowest costs spent. Create a unique referral code and copy-paste it at your conversations. You can observe all the referrals' performance in the admin panel as well.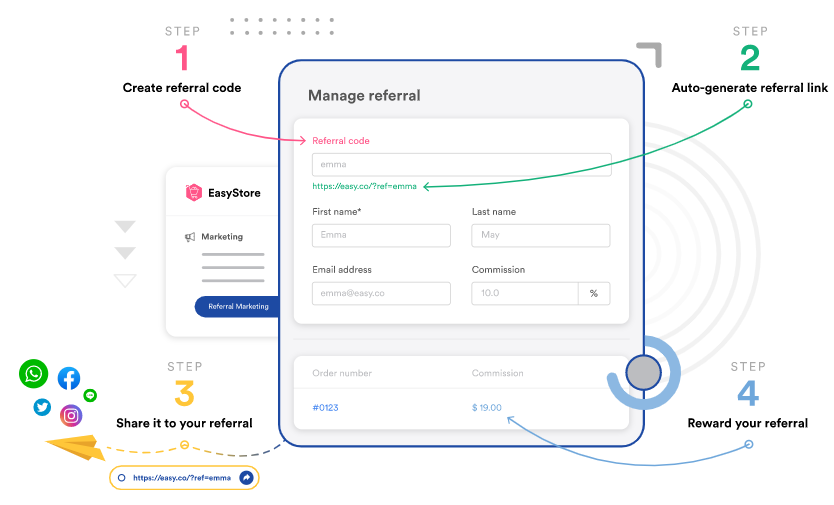 Analytics on your business allows you to improve and work further in optimizing marketing strategies. With this new update, the analytical report will include total sales, total orders, cumulative sales, cumulative orders, as well as average order value.
To give you a clearer picture, cumulative charts have been added meanwhile deleted orders have been excluded from the data. Sorting data will be easier since you can choose to view a certain period of time as shown in the image below.

After trying out the 14-day free trial, you may wish to amend your personal details in the profile. Yes, you're now free to make the changes for your name, phone number, and country. Go to Settings > Profile > Change details > Save and Done!
Forget about the past, we bring you a refreshing look while login or sign up into EasyStore. Speed up the login process by signing up with your Google, Facebook, or LINE account.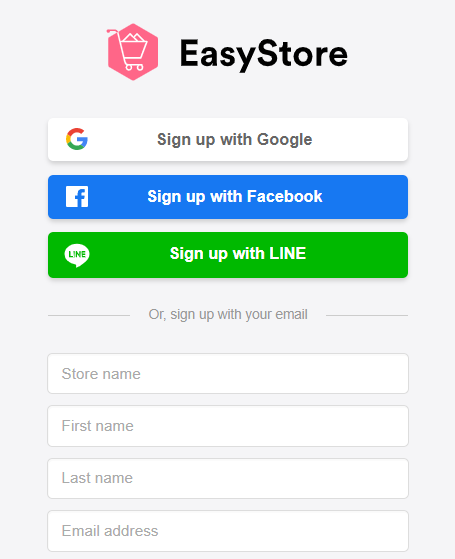 Save your time. Search the keywords whenever the business idea is flashed through your mind. Perhaps our blog posts will help you to solve your curiosity since various types of content will be shared on our website. Checkout our blogpost.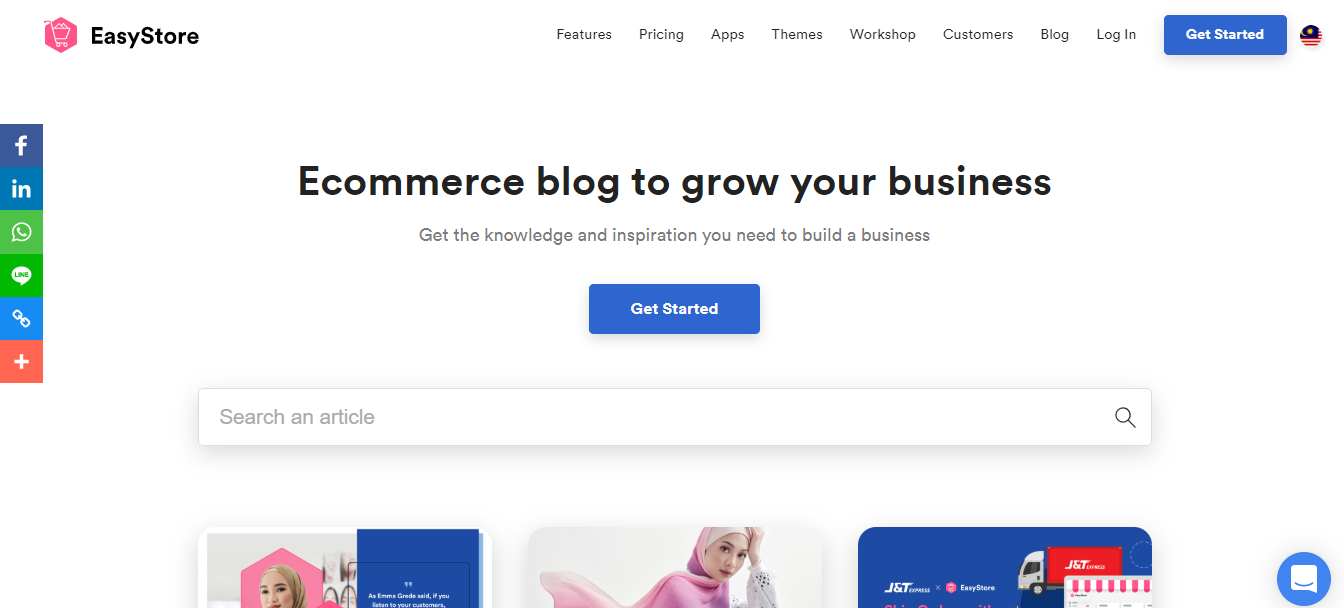 Since the customers place the order, online sellers have to keep track of the order until it's fulfilled. The process of efficiently tracking and fulfilling orders has been advanced with several features:
(i) Upload attachments
People used to be forgetful. Use this feature to attach the related image while checking your order details. Skip the steps to find back the conversation between you and your customers.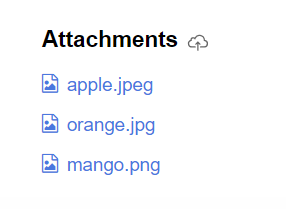 (ii) A comprehensive history log
Maintain a complete description of the historical record enabling you to monitor activities that help analyze problems. You can view the actions and the person/staff who performed the actions.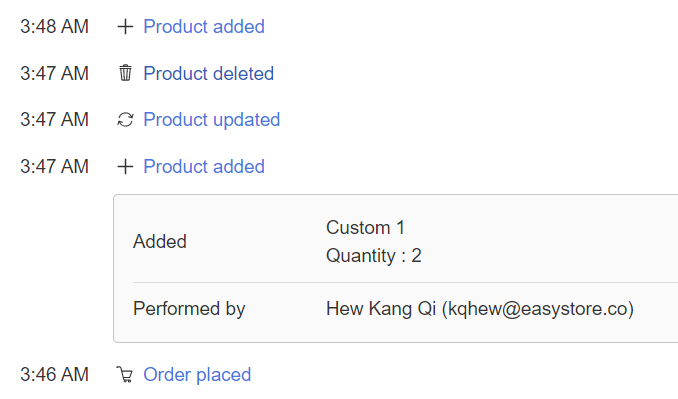 (iii) The newly designed packing slip
If you're using a barcode for inventory purposes, ready your scanner. Now barcode will be added to your packing slip as well as your product image will be displayed in the packing slip as the image below.
(iv) Filter your ready-to-ship orders with the delivery date
Wish to check whether you have prepared the orders that supported to ship tomorrow? Filter out those orders with a simple tap. Ta-da, orders are sorted neatly.
| | |
| --- | --- |
| Now (With date filtering) | Before (Without date filtering) |
(v) Export data together with voucher code
Previously, the voucher code was excluded when exporting the order data in the admin panel. Now you can export the voucher code together with other details in each order.
EasyStore has offered more than 40+ payment gateways for online sellers to accept the contactless payment from global customers. Take a look at the latest update on a few payment gateways:
Credit card payment is allowed to make with 3D Secure Authentication

Your online consumers are allowed to use Maybank2u Pay in making the payment.

Additional payment methods are included — E-wallet and Installment.

You're advised to remove the direct banking option since it is no longer available in razerPay.

Meanwhile, internet banking is provided for customers to make payments
E-wallet is added as an additional channel to make the payment

Payhalal

Payhalal is now on board as our payment partners.

It will be beneficial for Malaysian buyers where it supports MYR.
12. [Storefront] Removal of Sanctioned Countries from Checkout Page
Although we wish to deliver our products and services to all places around the world, sometimes the trade restrictions block us from doing that. In view of avoiding the unpleasant customers' experience happened, we have removed sanctioned countries from the shipping zone such as:
The Central African Republic

Congo, The Democratic Republic of The

Cuba

Eritrea

Guinea Bissau

Iran

Iraq

Korea, North

Lebanon

Libya

Mali

Somalia

Sudan

Syrian

Ukraine

Yemen
If you're selling products or services to the Malaysian market, get your pen and book. Take note on the updates from our Malaysian logistic partners as shown below:
Bulk order fulfillment is available.

Airway bill is downloadable for single and multiple orders.

Now your customers can receive your goods in hours after placing an order within the same day. Either motorcycle or car, choose the best vehicle to send it.

You can select to display the shipping method for consumers to have standard delivery or next day delivery.

The handling fee and percentage charge are added to give shoppers clearer information when placing the order.

Fulfillment order and download airway bill will be available for single and bulk orders.

With the partnership, an RM5 delivery fee is offered for Easystore merchants before 15th Oct 2020. Grab it before it ends.
Abandoned checkout refers to a cart that didn't follow through to completion as an order. After exporting the data, you can review the abandoned checkout offline to identify the pattern that supports why they didn't complete the checkout.

Xero is cloud-based accounting software that connects your online store and your bookkeepers. With new features, you can keep track of inventory by syncing the stock quality between Xero and EasyStore.
You're allowed to link the products to your existing items on Xero from EasyStore as well. No double works to connect from one place to another. More freedom is given to sync in different settings.
If you have noticed, we have restructured Facebook Marketing and it moved to a new place in the admin panel as shown in the image below. Revised Facebook Marketing has combined with the main Facebook features (like Facebook Shop, Facebook Comment, Facebook Messenger, Facebook Promoter) in one place to reduce your complicated task from connecting Facebook page shop.
You can have a quick look and make changes at the setting of your Facebook Shop here.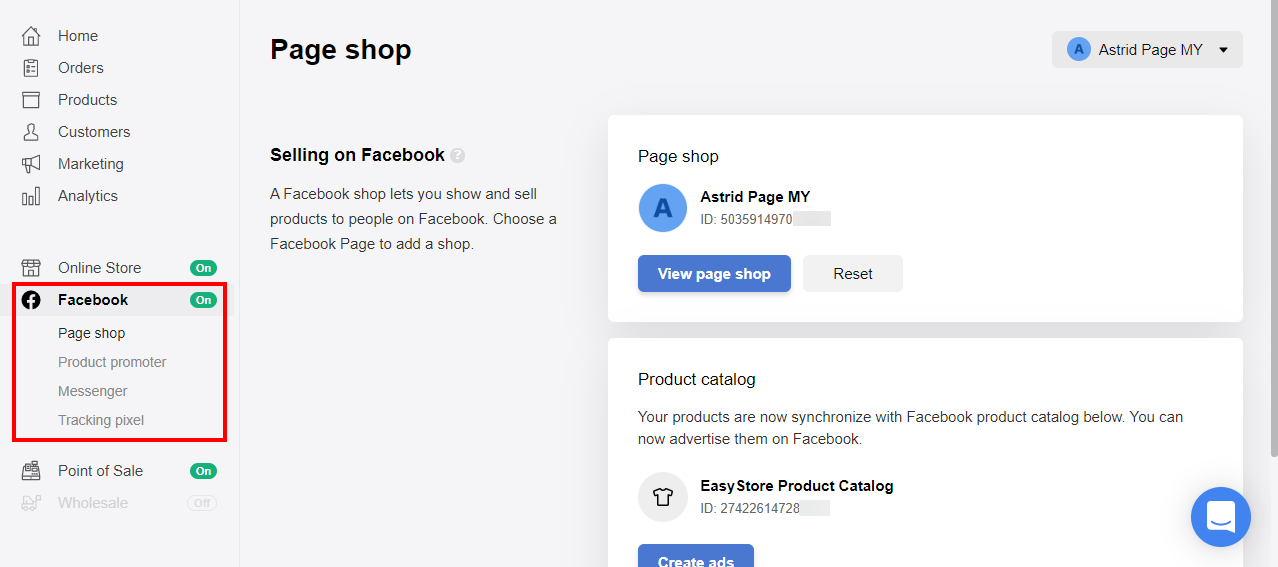 How to start? Check out our step-by-step guide.
As mentioned above, analytics are extremely important for brand strategy as a business owner. Now Google Analytics and Facebook Pixel will help you to track the 'Add to Cart' event at Buy Now, Homepage (that access to Add to Cart), and also Promotion Popup (in product details page).
Here we bring you another option for cloud accounting software to handle your accounting tasks on a daily basis anywhere, anytime. You can manage remotely business accounting jobs with no expertise needed since everything is designed in the simplest form.
Get a try of Biztory Cloud Accounting for free now!
Since we give the choice to fast login/signup with your Google, Facebook, and LINE account, of course, you can disconnect these accounts from your EasyStore account as well. Go to Settings > Profile > Account credentials > Make changes and Done!

No more manual tasks. Copy and paste the email address at the recipients' column to send an order notification email to multiple recipients in one click. Quick and accurate to inform your staff as well as your customers about the status of the orders.

Reminder: 'Tab' the email address to insert CC email.
With a simple tap, selling on Instagram is not a big deal by linking the Instagram account with EasyStore. Once connecting with Instagram, an Instagram optimized storefront will be created. It gives an immersive experience for people to explore the products. Orders can be placed within Instagram and link customers to complete the checkout.
You will have the option to select the products that wish to feature at the Instagram storefront. Other than that, you can change the Instagram account here as well.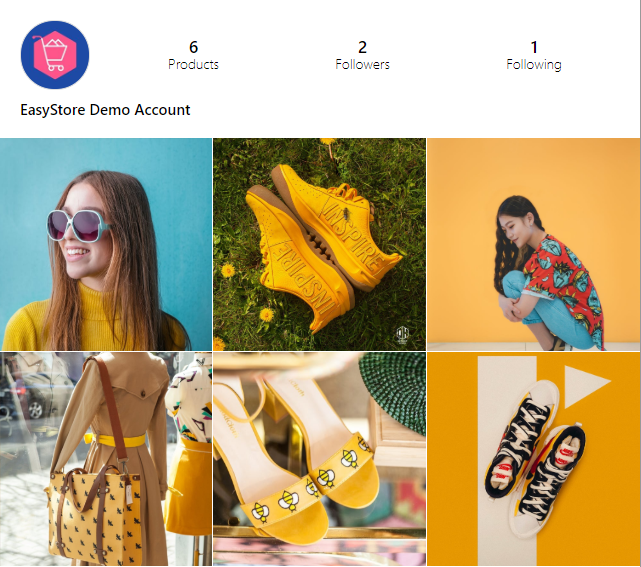 23. [App] Speed Up Product and Order Search in Shopee and Lazada
(i) Search title and filter status in list products

Sick of scrolling up and down to find particular products? Type out the product name and shorten your search period in thousands of products.
Products also can be separated by 'active' and 'error' status to identify clearly the products that have been synced and those haven't been synced.
(ii) Search order number in list orders

Want to search order but can't remember the customer name? Use the order number to recognize the correct order in a few clicks.
In Short
These are the highlights from the second quarter of 2020, they offer your customers more choices and give your online shop a new dimension. In the modern market, shopping online is meant to be smooth and all reserves to be protected from unwanted consequences.
We invite you to give a try and see the results. We would love to hear from you.
Start selling with EasyStore
Sell and manage your business all in one place