EasyStore Latest Updates: January - March 2021
By Vincent Leong · 28th March, 2021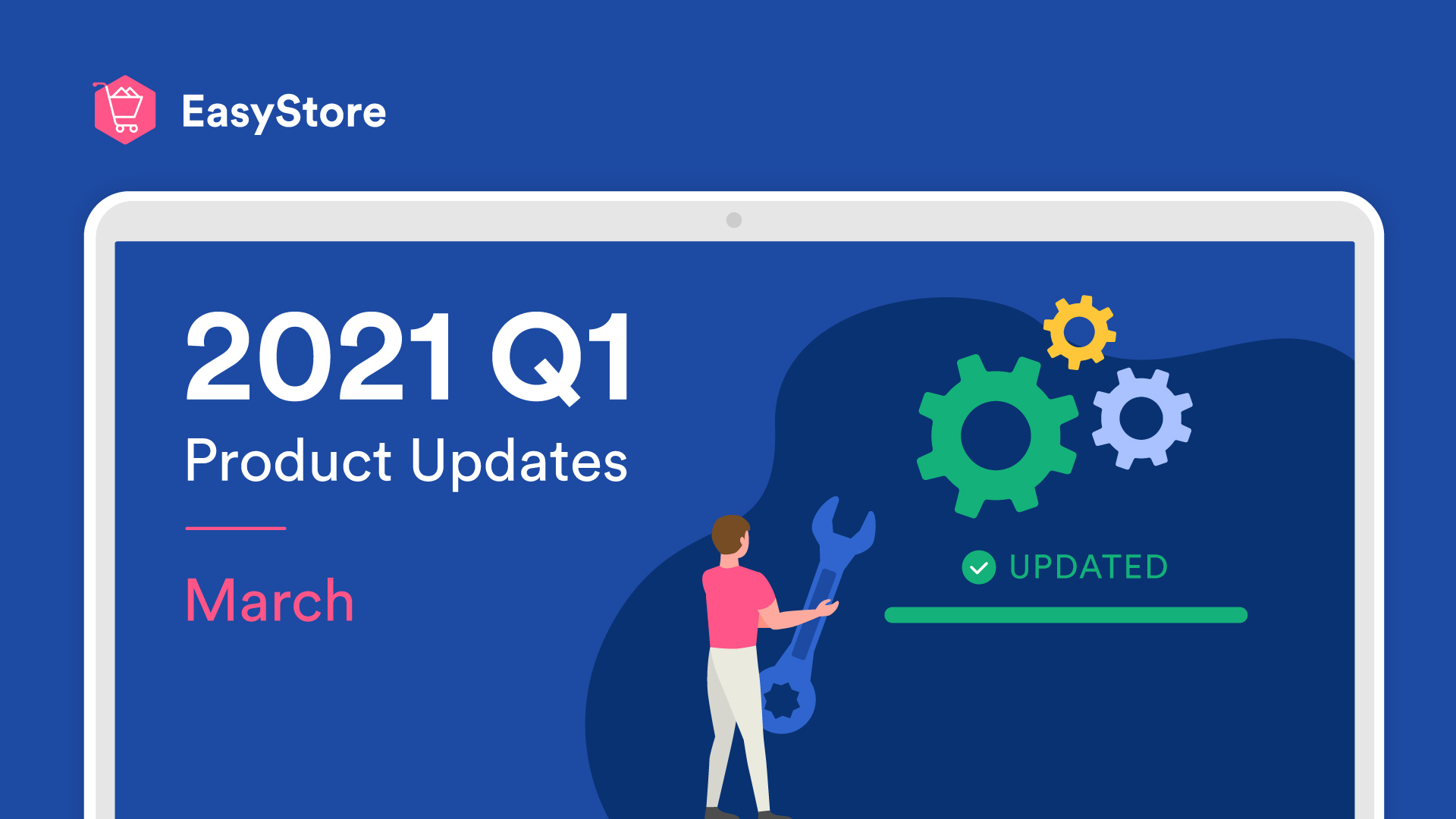 The e-commerce industry is ever-changing, and this makes the future of e-commerce interesting, to say the least. Hence, it's crucial and it's our obligation to ensure our merchants are up-to-date with the latest product enhancements or integrations, which bring added value to your online business.
As we venture into a new quarter of 2021, here are the updates you should know.
We are now bringing the experience of EasyStore admin panel lookalike layout onto our mobile app. These enhanced features include:
Order management
Customer management
Product management
Access to Whatsapp/ LINE order form
Report summary
Filter Enhancement
Orders, customers and product management finally made easy, right at your fingertips, where you can now fulfil orders, contact customers and upload/update your products directly from the app.
Speaking of convenience, you can now access the Whatsapp/LINE order form from the app. So, you can tailor the order form on the spot to suit your customers.
And to be able to manage the whole of everything, a report summary is an important asset that can be accessed from the mobile app, as well.
Besides the admin lookalike layout, the mobile app is divided into 2 parts: the admin lookalike layout and the POS feature to better distinguish both features in 1 app.

LINE has gotten on the list! Not only can you broadcast your business message through email, SMS and messenger, Now, our broadcast centre also allows you to even broadcast business messages to your customers via LINE.
3. [App Integration] Google Analytics 4 is now available
The latest Google web analytics platform that enhanced new property type includes expanded predictive insights, deeper integration with Google ads, cross-device measurement capabilities and more granular data controls. Install now and access with more information to react based on the insight.

These order forms support multi-currency based on your customers' locations. This enables customers from the selected regions to browse through the catalogue and purchase your products according to their respective currency.
Also, the order form is equipped with a pickup method. Now, your customers can have the options for shipping and delivery or pick up from your doorstep.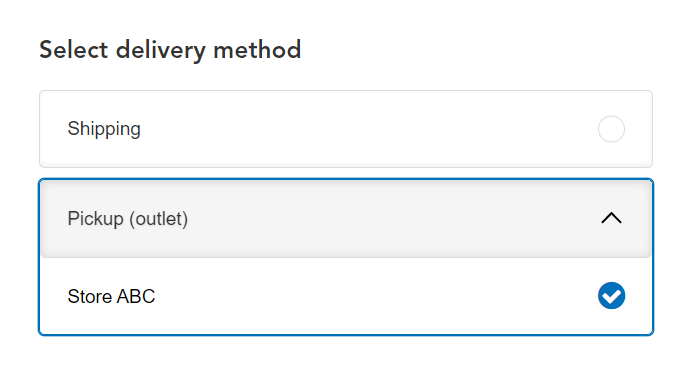 5. [Channel] Shopee & Lazada integration enhancement
Being told that deleting products on EasyStore will result in deleting products on Shopee and Lazada too? Worry not, as the enhanced setting (as shown below) allows you to freely amend your product on EasyStore without affecting the products on Shopee and Lazada.

With beautiful and stunning templates that help to notify your customers about ongoing promotions/announcements on your website, creating pop-ups has never been easier. Not just that, a customizable redirect button would definitely help to drive more traffic to a specific landing page.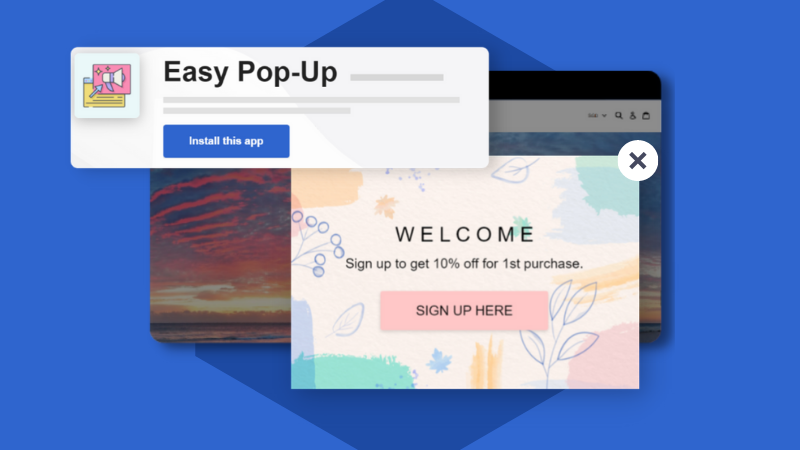 With enhanced integration, this provides a more stable and better user experience in terms of the accessibility to shipments status. Moreover, the latest version of this integration provides additional free shipping options for your customers, too. So, you can offer free delivery to your customers based on price or item quantity.
*Note: Existing merchants are required to install the latest Ninjavan app and perform the necessary setup.

Fulfilment can be easy with any shipping integration that EasyStore offers. With this, merchants can fulfil their local or international orders directly on the EasyStore admin panel, and receive a ready-to-print Airway Bill with just a few clicks without the need to transfer/fill in consignment notes manually.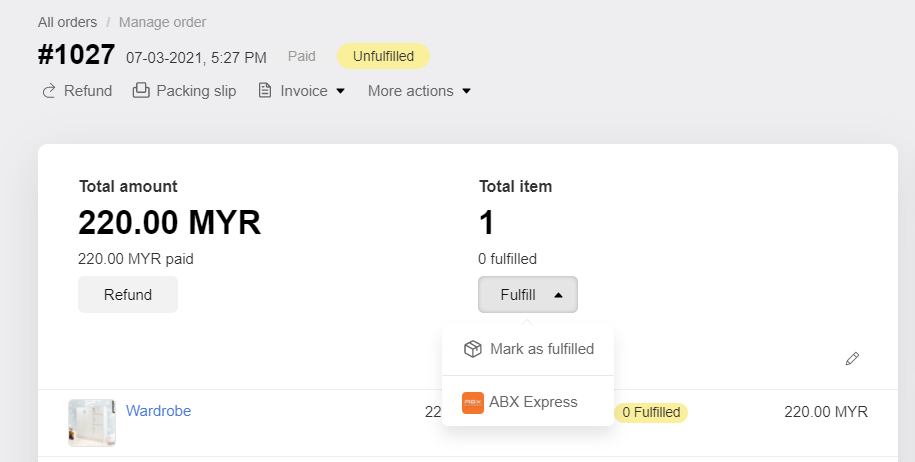 There's no such thing as too busy with orders (fulfilling them and printing out Airway bills one by one) because now you can fulfil them all with the renewed EasyShip integration. Time saver, as this supports bulk fulfilment and bulk download Airway Bill.

10. [Payment] Accept payment anywhere with GKASH
GKASH is a payment gateway that supports credit/ debit/ e-wallet in Malaysia. Furthermore, it also allows the seller to generate payment links that allow your customer to make payment via the link itself. Making payment available anywhere, at any time. Register now, here's how.
11. [Payment] Let your products to be affordable with Riipay
Is your product selling price too high and might scare your customers away? Why not reduce it by offering instalments? Slash the price, but not your profit! Visit here to learn more about the buy now, pay later concept that offers credit card instalment service for up to 3 months. Making your products more affordable to your customers would definitely bring you more sales.

12. [Payment] RinggitPay available now
RinggitPay is a reliable local payment gateway in Malaysia. The integration provides an effortless checkout process, accepting FPX, credit card and e-wallet transactions in MYR and is also secure and seamless to receive payments as a seller, too.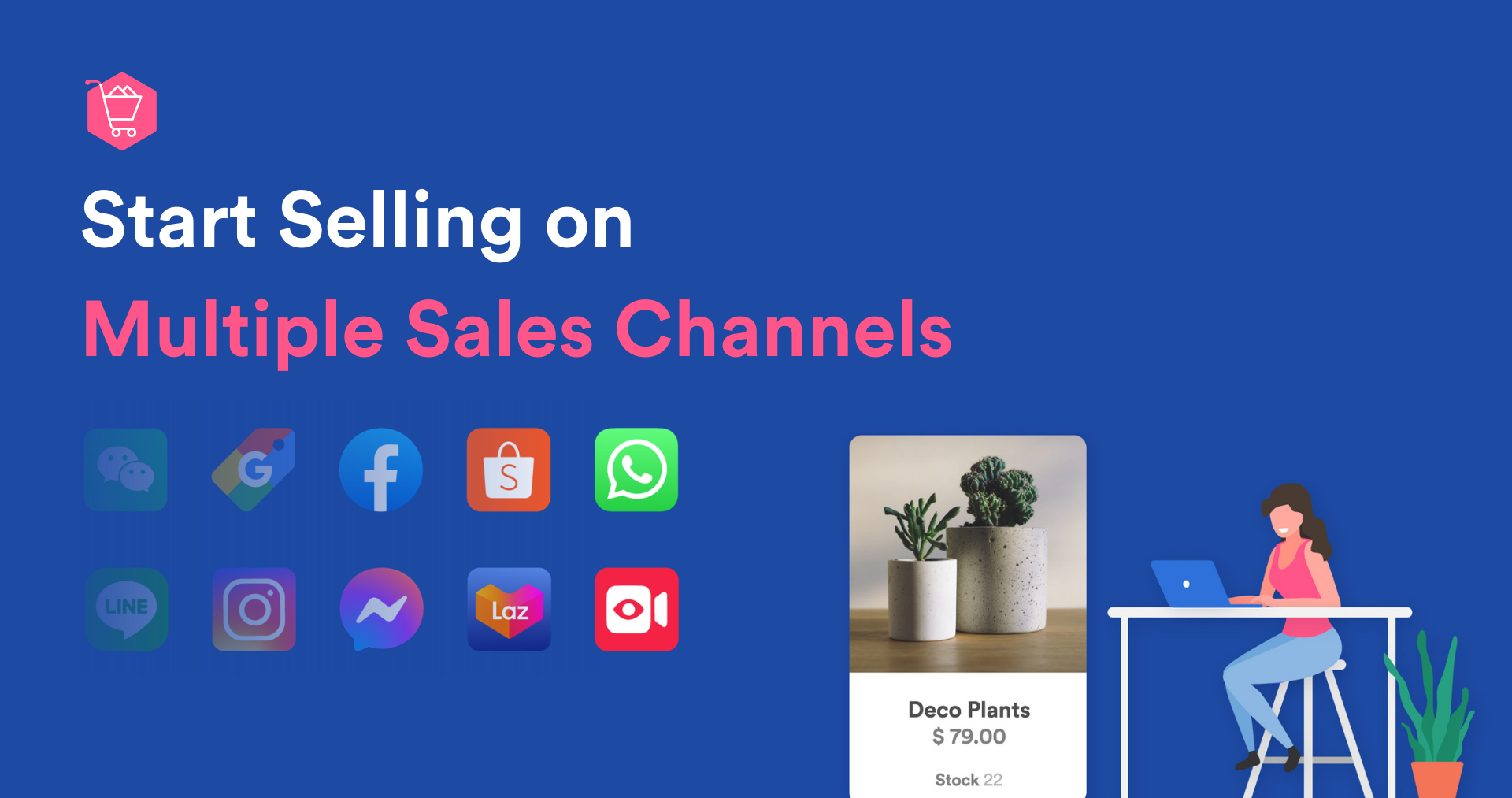 We Won't Just Stop Here!
As e-commerce is an ever-changing industry, rest assured that our continuous elevation enhances the user experience. We further enrich our merchants with continuous development across multiple sales channels to ensure their success.
So, do keep up with our quarterly product updates to unleash the full potential of your online business with us!
Start selling with EasyStore
Sell and manage your business all in one place