EasyStore Apr-May 2023 Product Updates
By Kelie Wong · 8th June, 2023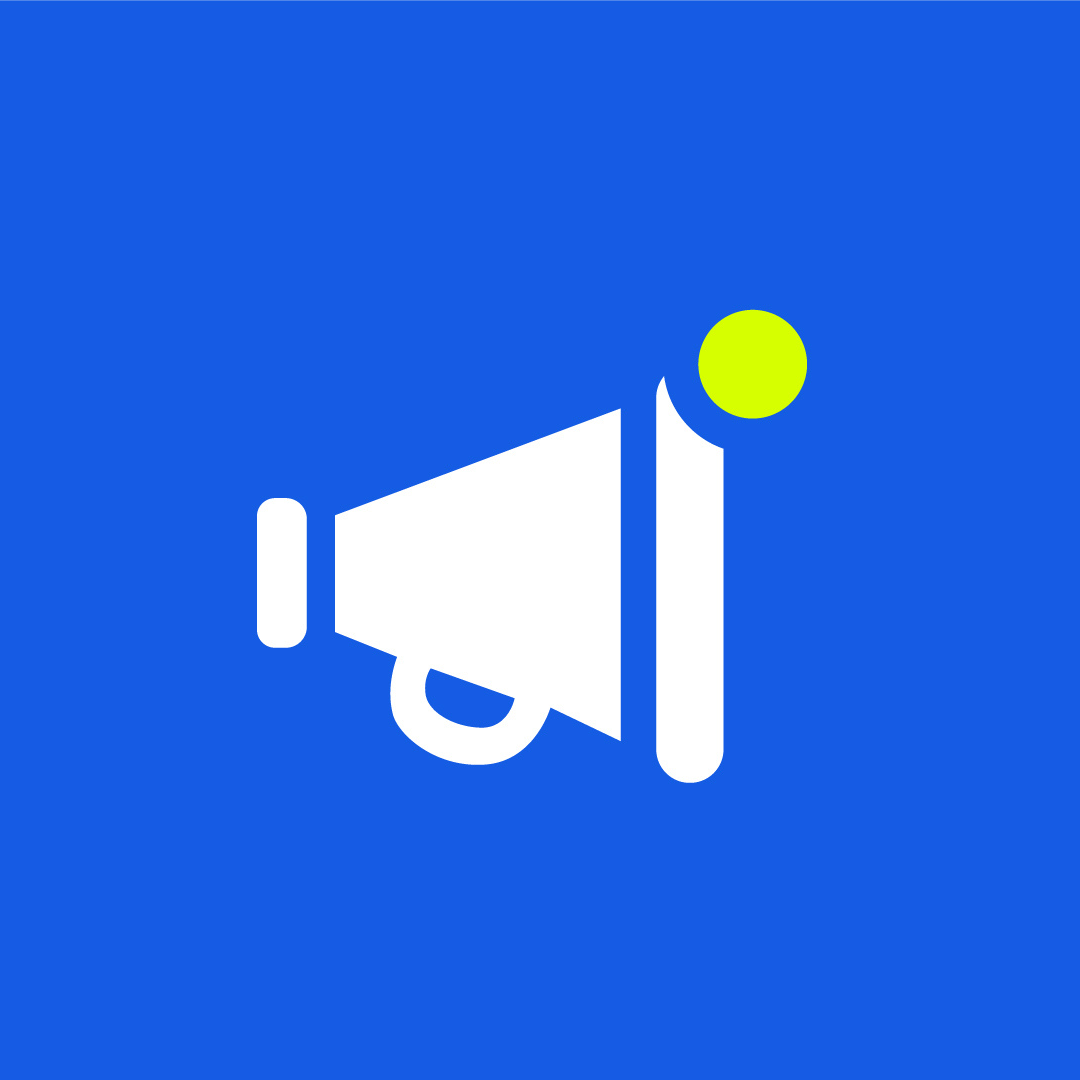 We are excited to share with you the latest updates for EasyStore that were introduced in April and May of 2023.
From new themes and enhanced order fulfilment emails to improved customer database management and powerful sales channel integrations, these updates are designed to empower you and help you achieve greater success in your ecommerce journey
Read on to discover the exciting new features and improvements we have prepared for you!
1. [POS]: Shift Cash In & Cash Out
You can now record the amount of cash placed (cash-in) into the cashtray at the start or removed (cash-out) at the end of each shift .
You will be able to view the total daily cash in and cash out in POS Shift Summary & Admin Reports and even monitor cash flow history in POS Cash Management & Admin Reports.
This feature helps you ensure that each cash sale is traceable and keeps your sales report tally each day.
Kindly take note that this is only applicable for the web version.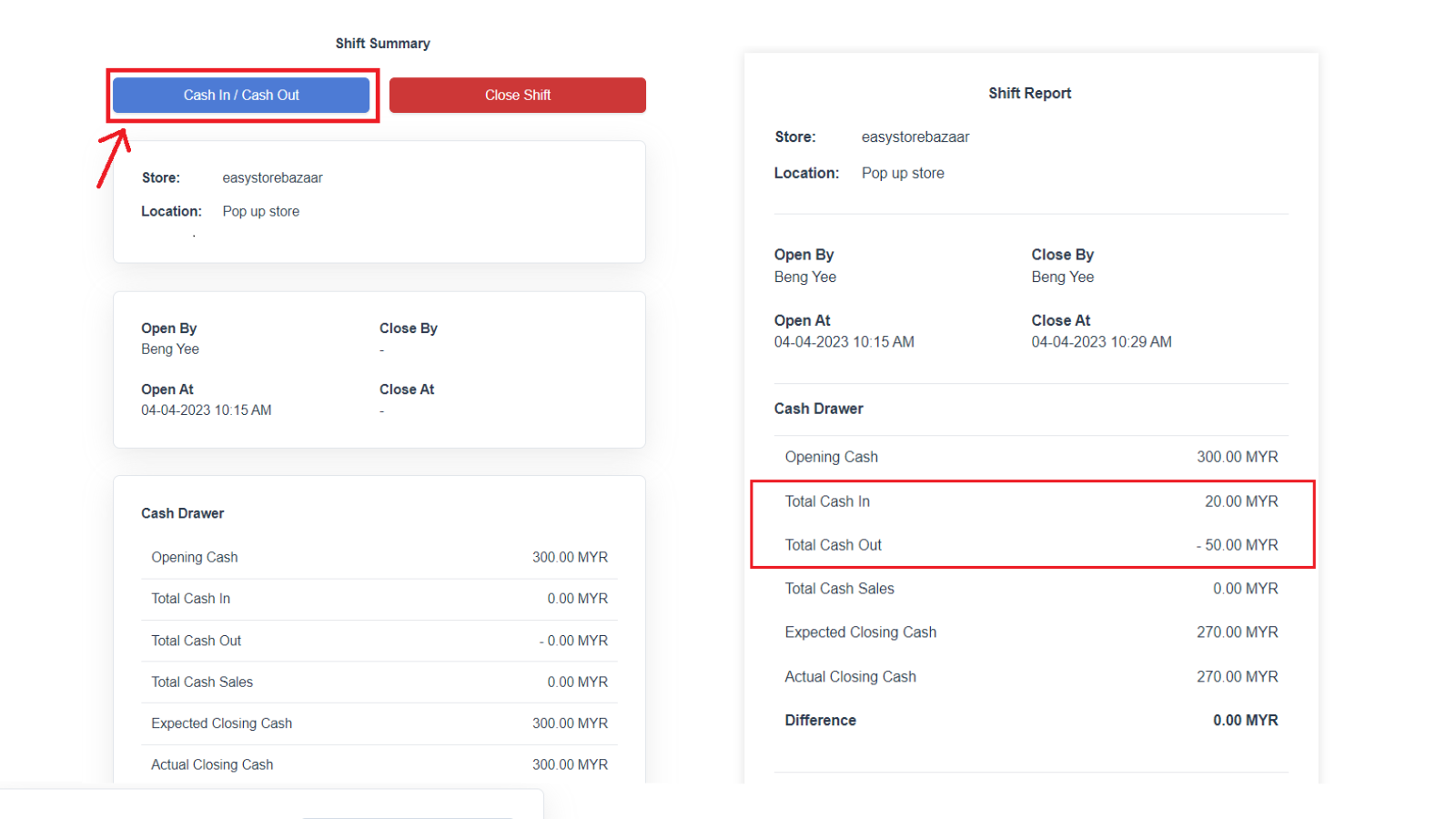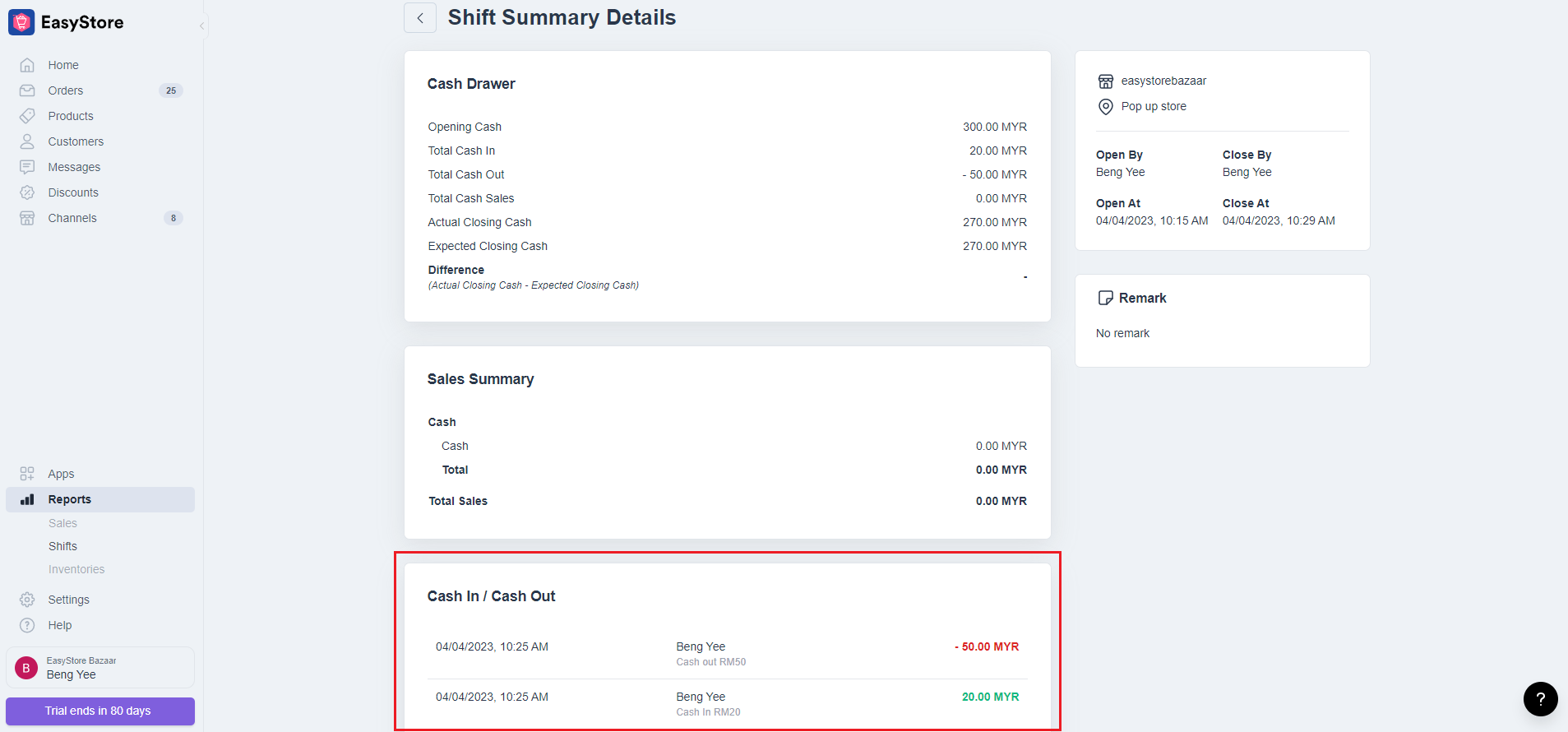 2. [Theme Templates]: 3 New Themes Available
Want a new look and feel for your online shop? Check out our new themes!
Beauty and Fashion
Home Deco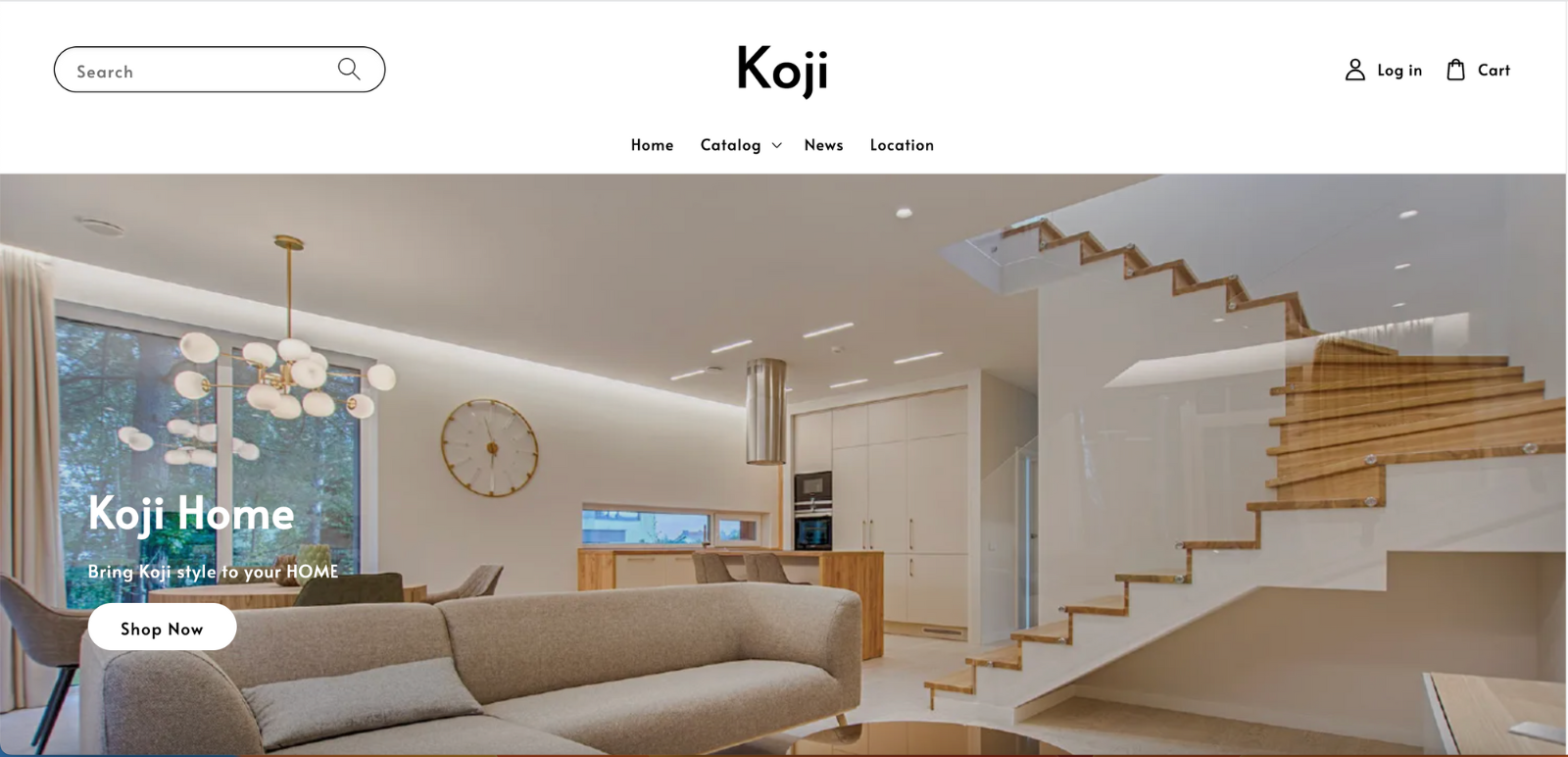 3. [Theme]: Product Variant Availability
This enhancement allows your buyers to be oversee the different variants available for each product (eg. different sizes or colours) and their stock availability. Buyers can then select their preferred product variant and add it to their cart.
For product variants that are out of stock, buyers do not have the option to add into their cart. This helps to reduce customer dissatisfaction and improves order fulfilment with this enhancement in place.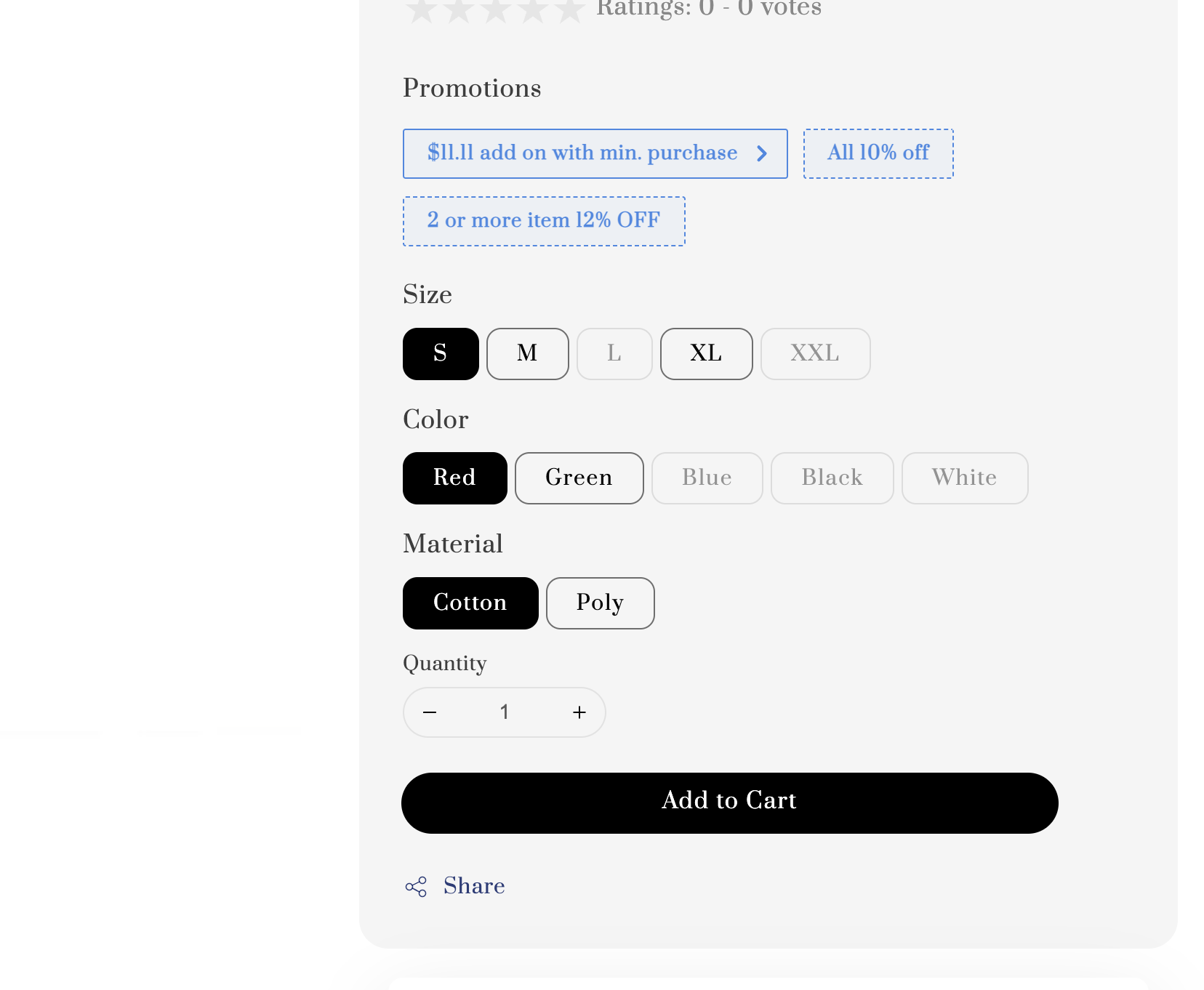 4. [Email Templates]: Automatically Alert Customers When There Are Any Changes In Order Status
If you've manually made changes to your customer's order fulfilment status, an order fulfilment update confirmation email will be automatically sent to the customer to inform them of the updated status.
Your customers can also track or view their order from this email which keeps them assured that their orders are in good hands!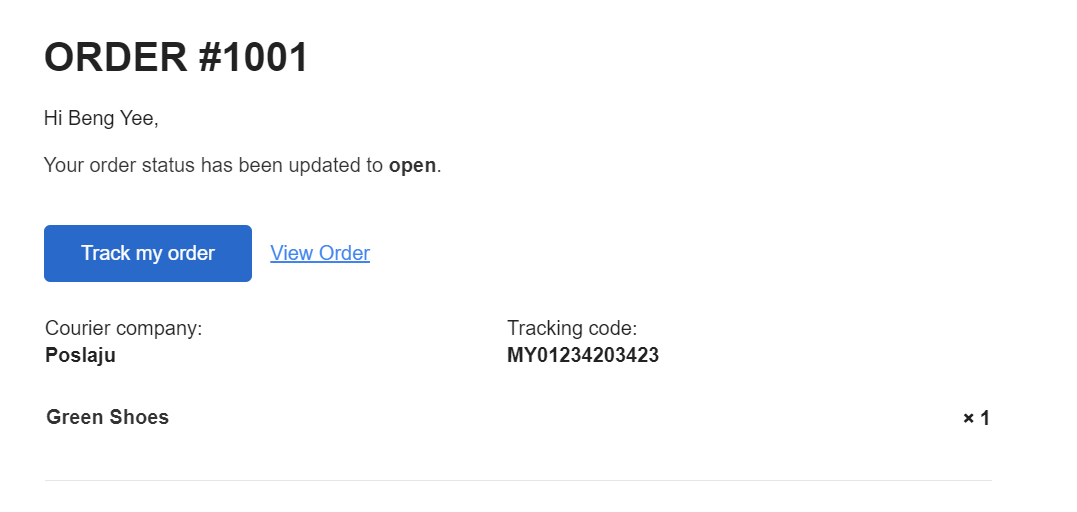 5. [Customer Database]: Export Additional Custom Attributes
Remember how you can create custom customer profile fields to collect specific information from your buyers?
Eg. How frequent do you go to the gym each week?
Eg. What are your favourite colours?
Eg. Do you prefer vouchers or special discounts?
You can now export these customer attributes from your customer database and export it into a workable file to make forward marketing decisions with these database.
Any changes made to the exported file will not update your current attributes after you import it back into your customer database.

6. [Discounts]: Discount Is Now Renamed To Promotions With More Discount and Voucher Redemption Methods!
You can now create promotions for your store by setting up discounts or vouchers. For each tool, you can choose how customers collect their rewards via the methods listed here;
Discounts
Automatic discount (eg. certain minimum spend for Free Shipping)
Discount code
Vouchers
Redeem directly (eg. redeem via Online Store or Member App)
Redeem by loyalty point
You can also set the eligibility, store usage limit and per-customer usage limit for each discount or voucher to create your own targeted promotional campaigns.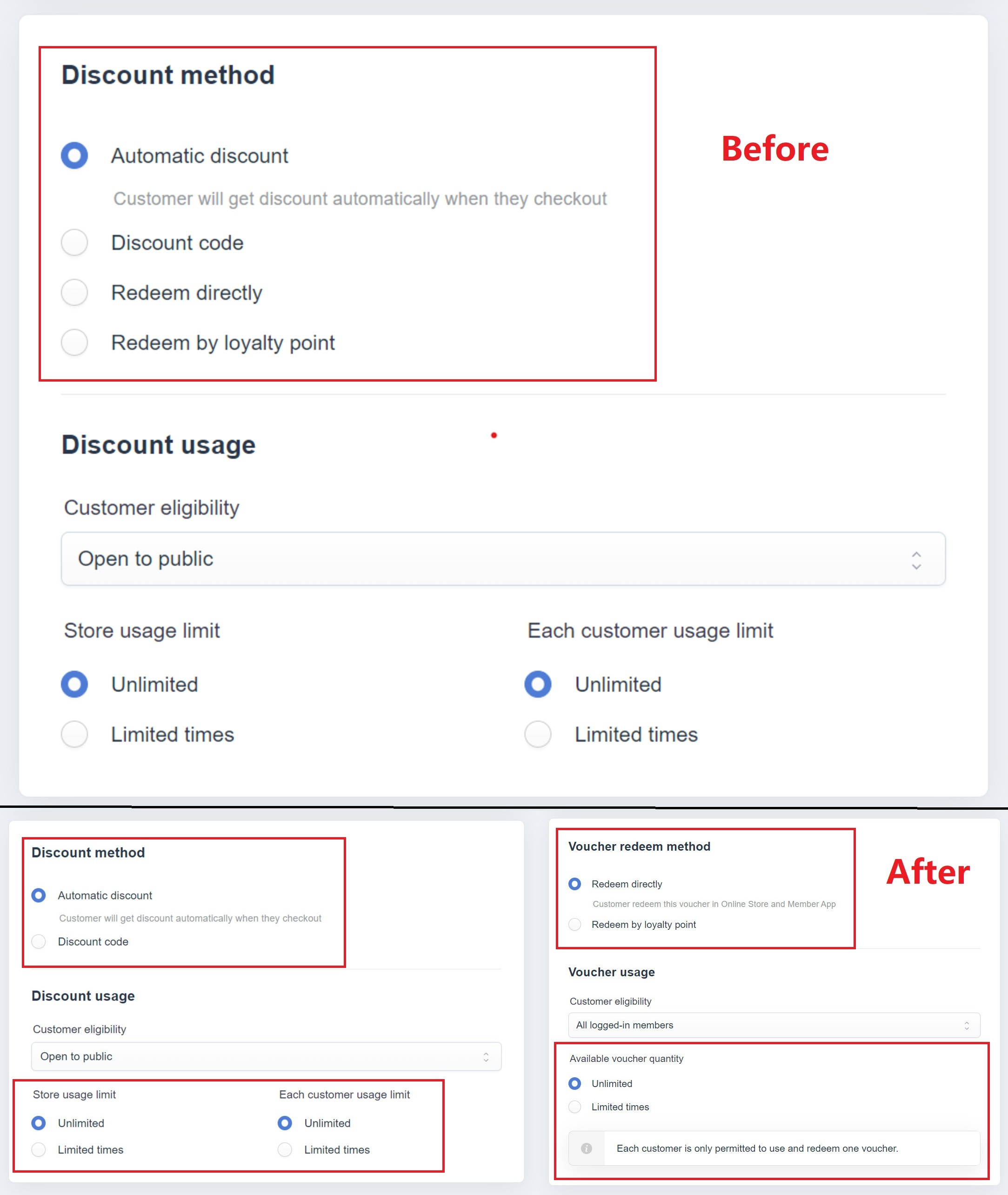 7. [Settings]: Take Note When Changing The Primary Currency Of Your Store
If you decide to make changes to your store's primary currency, take note of this!
Any changes made to your store's primary currency will also reflect on your customer's credit based on your new currency and the currency exchange rate set.
This helps to ensure that your customer's credits retain value in the new primary currency of your store.

8. [Referral Program]: Option to Disable or Enable Specific Referral Programs
You can now now temporary disable or enable a referral instead of removing the referral. Disabled referral will not be entitled for any commission.
This update helps you to manage and optimise your referral programs at ease - reward your performing referrers and re-strategise your program if required!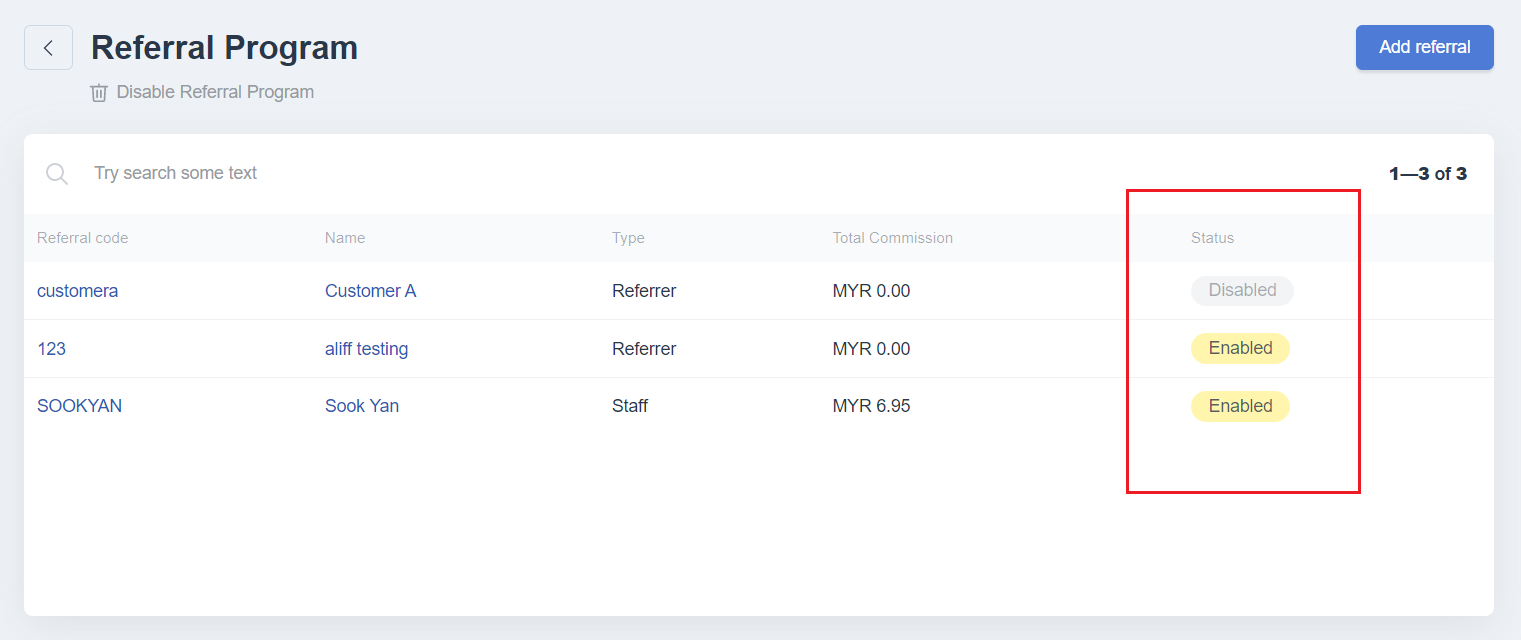 9. [Staff Permission]: More Settings To Limit Staff Permissions
If you're looking to allocate specific store permissions to specific staff, this enhancement is exactly what it does!
We've added more permission options that falls under the tools related to Products and Settings for you to customise how each staff navigates around the backend of your store.
Not only that, you can also set the specific Sales Channels that they are allowed to access. But of course, it is only applicable for the sales channels you have activated for your online store.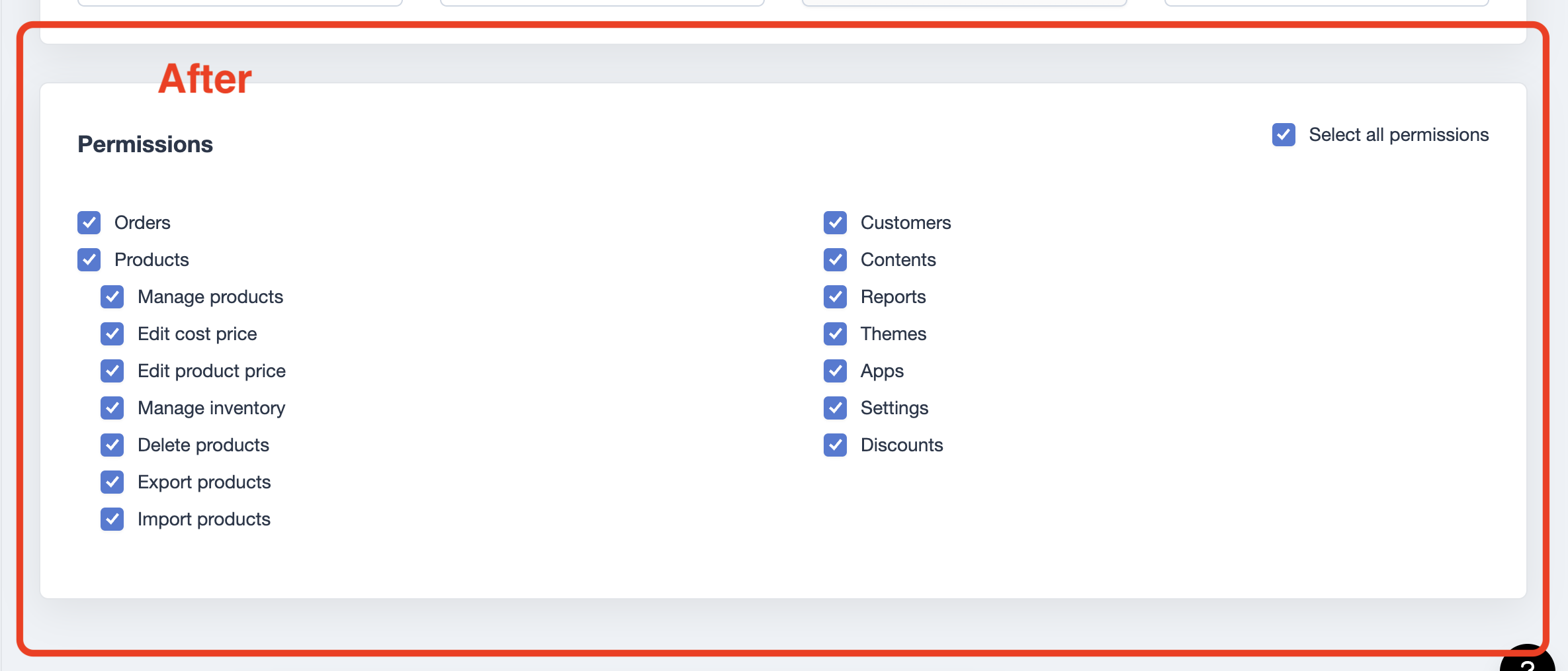 10. [POS Settings]: Customise Secondary Display Image On Dual Screen POS
You can now customise your secondary display image on your POS System. This means that you can highlight any ongoing promotions, featured products, accepted payment methods or any other information as they arrive at the front of your POS Register to make payment.
But do take note that this is only available for dual-screen POS Devices.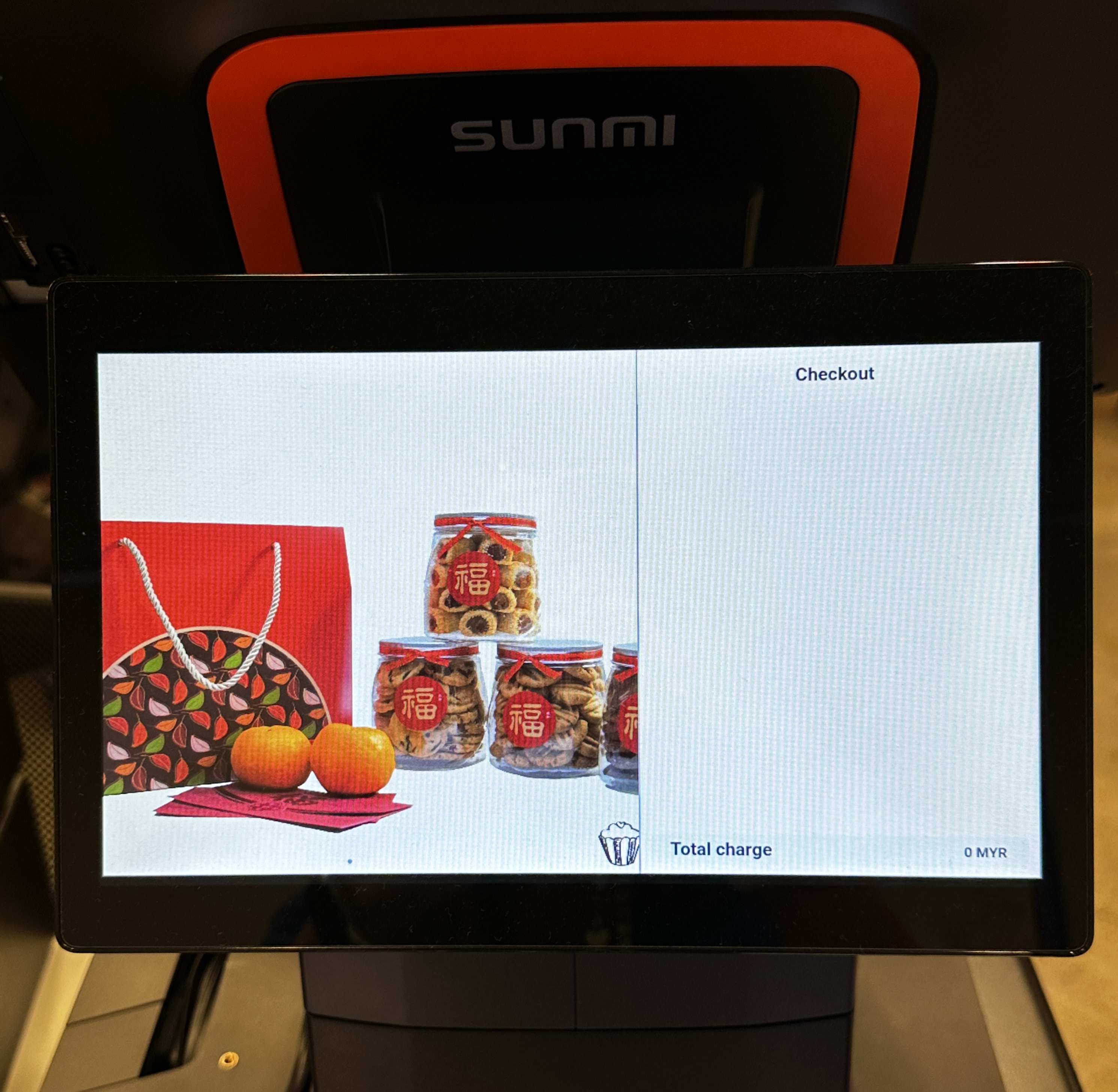 11. [Products]: Backorder Function
Backorder function allows you to sell a product even when it's temporarily out of stock, ensuring you can capture every revenue opportunity!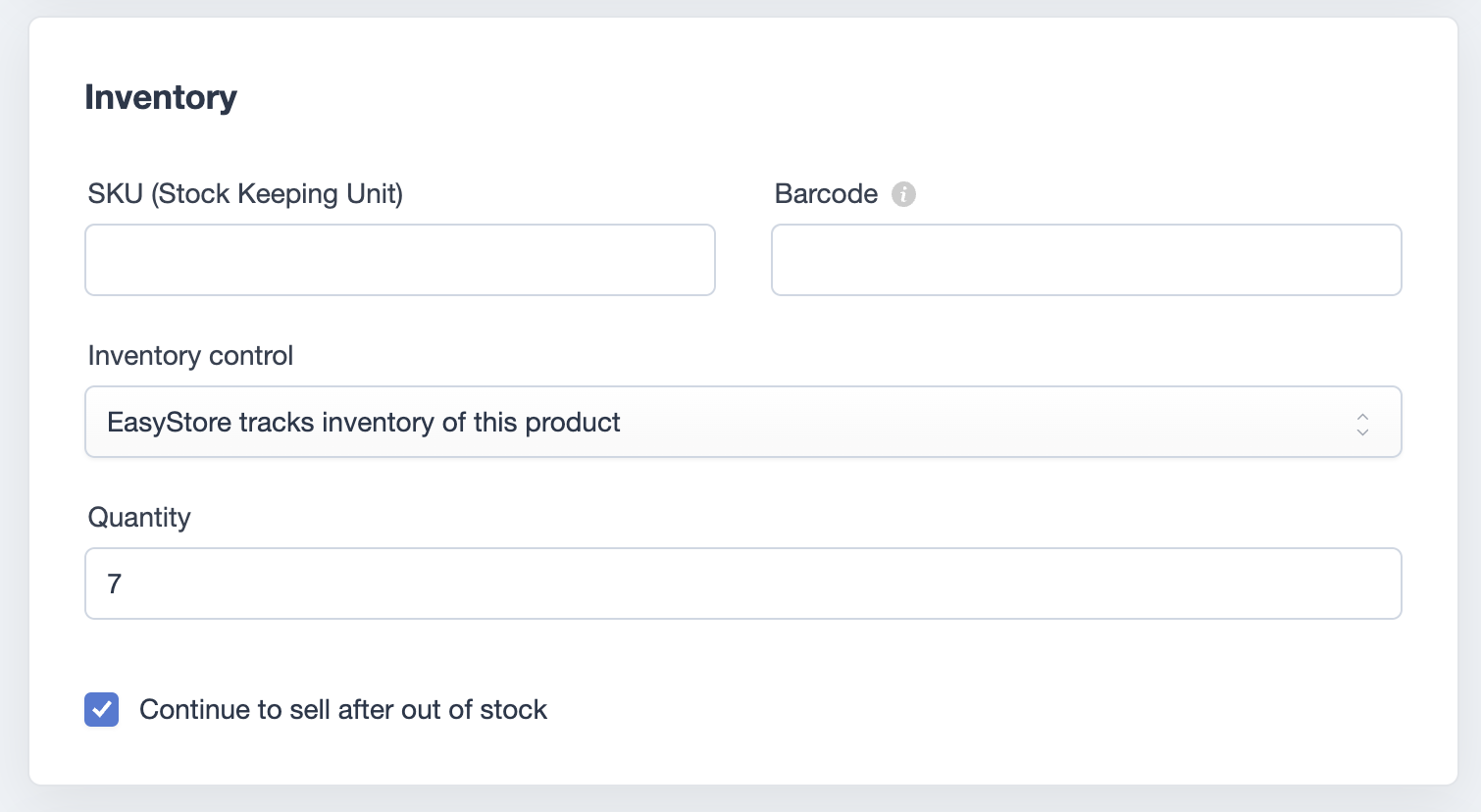 For any products with variants, you will need to individually adjust the setting for each variant to enable this function.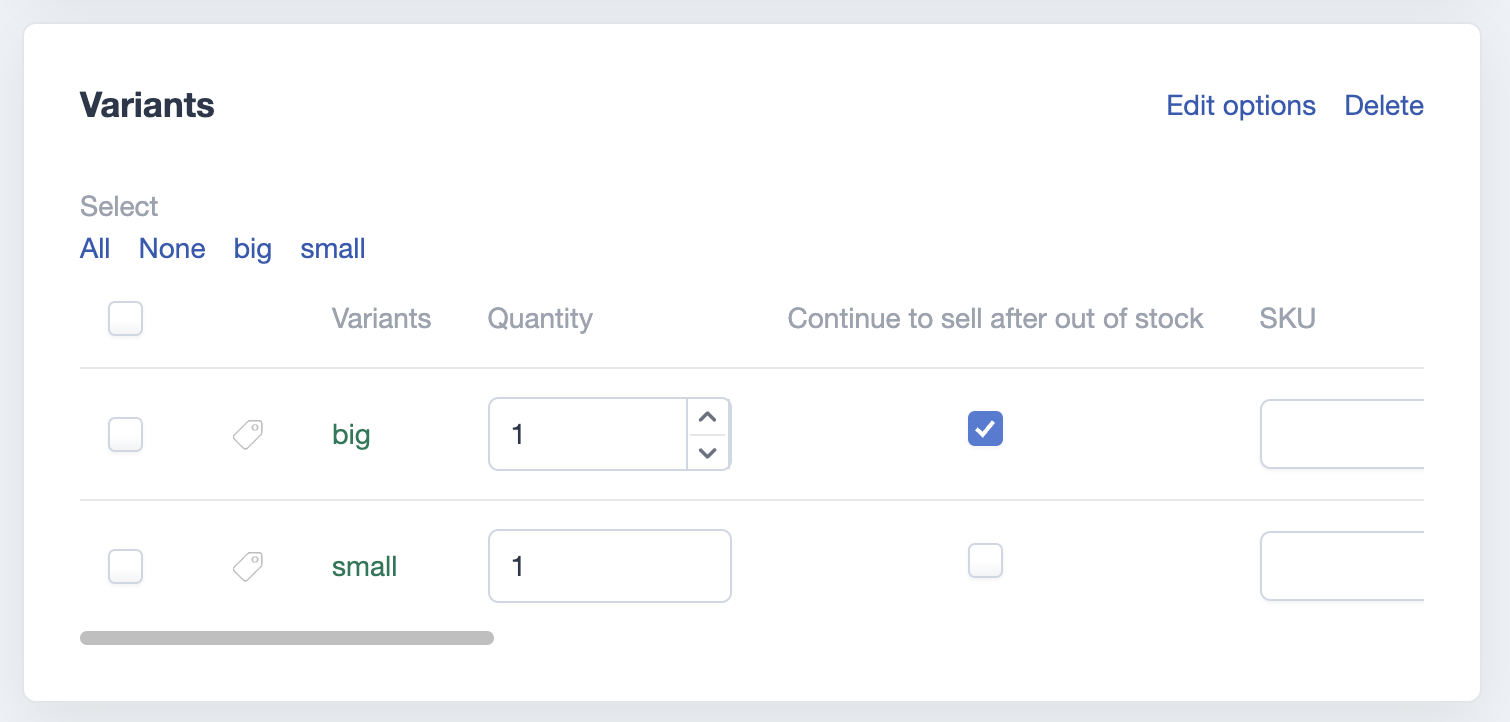 Kindly take note that this feature is only eligible for Business Plan or above, and only available if you are using EasyStore's inventory management system as it requires a seamless integration to function properly.
12. [Inbox]: More Interactive Features To Engage With Your Customers!
Apart from the online store, we know that customer inbox is a crucial hub for sales.
That's why we've enhanced several inbox features, including
an emoji picker,
ability to reply to specific messages,
addition of message timestamps,
addition of message status indicators (sending/sent/failed to send).
These improvements aim to streamline communication and provide a more efficient sales experience.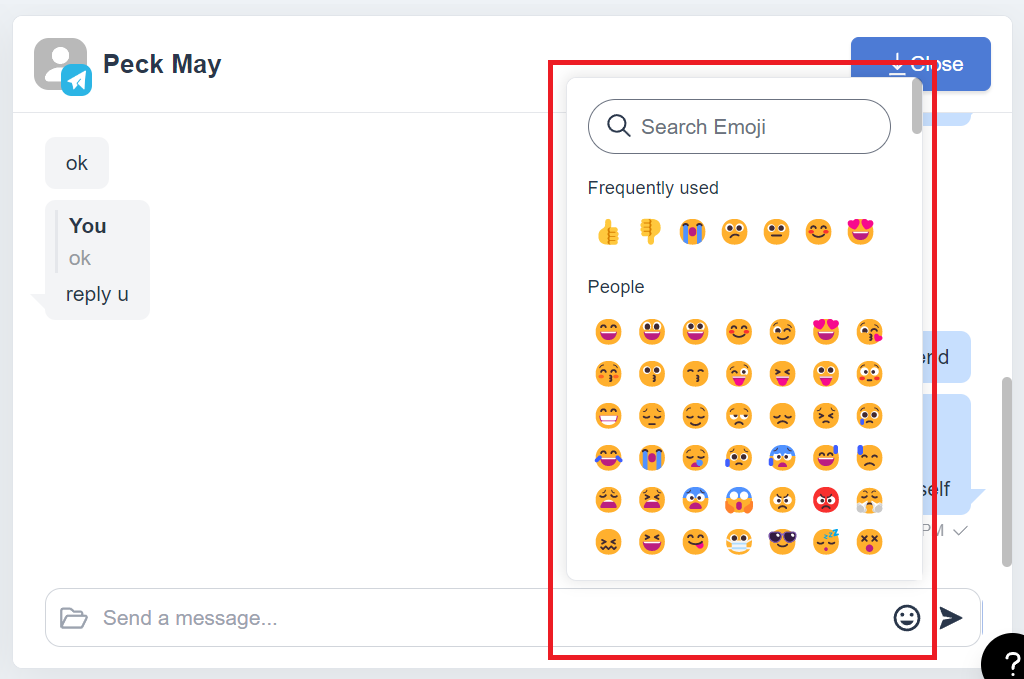 13. [App]: New Affiliate Integration - Wyde
Looking to level up your digital growth? Try Wyde!Wyde is a community-based marketplace aggregator that advocates for digital integration for merchants and boosts job opportunities for the gig workers while rewarding the customers who uses the platform.
In simple words, they connect business owners who want to develop the digital growth of their business with engaging influencers on their platform who can make it possible.
14. [Sales Channel]: New Place To Sell - YouBeli
If you're an existing seller on YouBeli or you're keen to expand into a new sales channel, we've got great news!
YouBeli is one of our new sales channel in which you can integrate using EasyStore's single unified back office.
They provide all the tool for merchants to build their online store, allowing them complete freedom on inventory management, promotions, and fulfilling customer's orders.
15. [Logistics]: COD is now available with POS Malaysia!
EasyStore now supports Cash On Delivery with POS Malaysia. All you need to do is tick the 'Enable Cash on Delivery' checkbox under Shipping Options in POS Malaysia app setting.
Kindly take note that COD will only be available for areas within the coverage of POS Malaysia.
This means that the option to purchase by COD will only appear in your buyer's checkout page only if their customer's shipping zone is supported.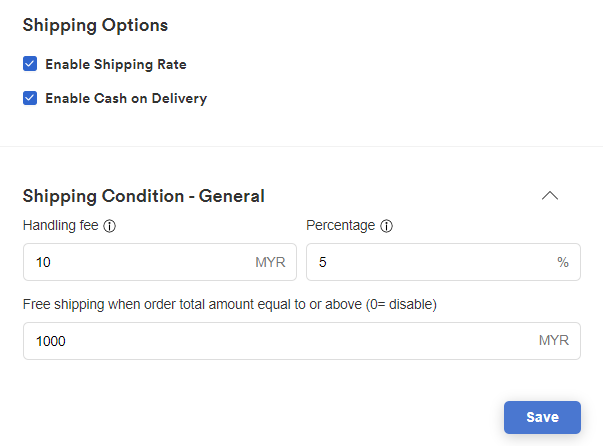 16. [Reporting]: New Metrics - Total Gross Profit and Average Profit Margin
You can now monitor your Average Profit Margin and Total Gross Profit in the Product Performance in the report page. Kindly take note that this feature is eligible for standard plan and above.
The Average Profit Margin metric is calculated by subtracting the product cost from the net sales and then dividing it by the net sales. It allows you to gain insights into the profitability of each product and make data-driven decisions to optimize your product offerings.
The Total Gross Profit metric is calculated by subtracting the product cost from the total revenue generated from sales. This metric provides a measure of the profitability of a business before accounting for other expenses such as operating costs and taxes. It helps assess the financial health of the business and evaluate the effectiveness of pricing, production, and inventory management strategies.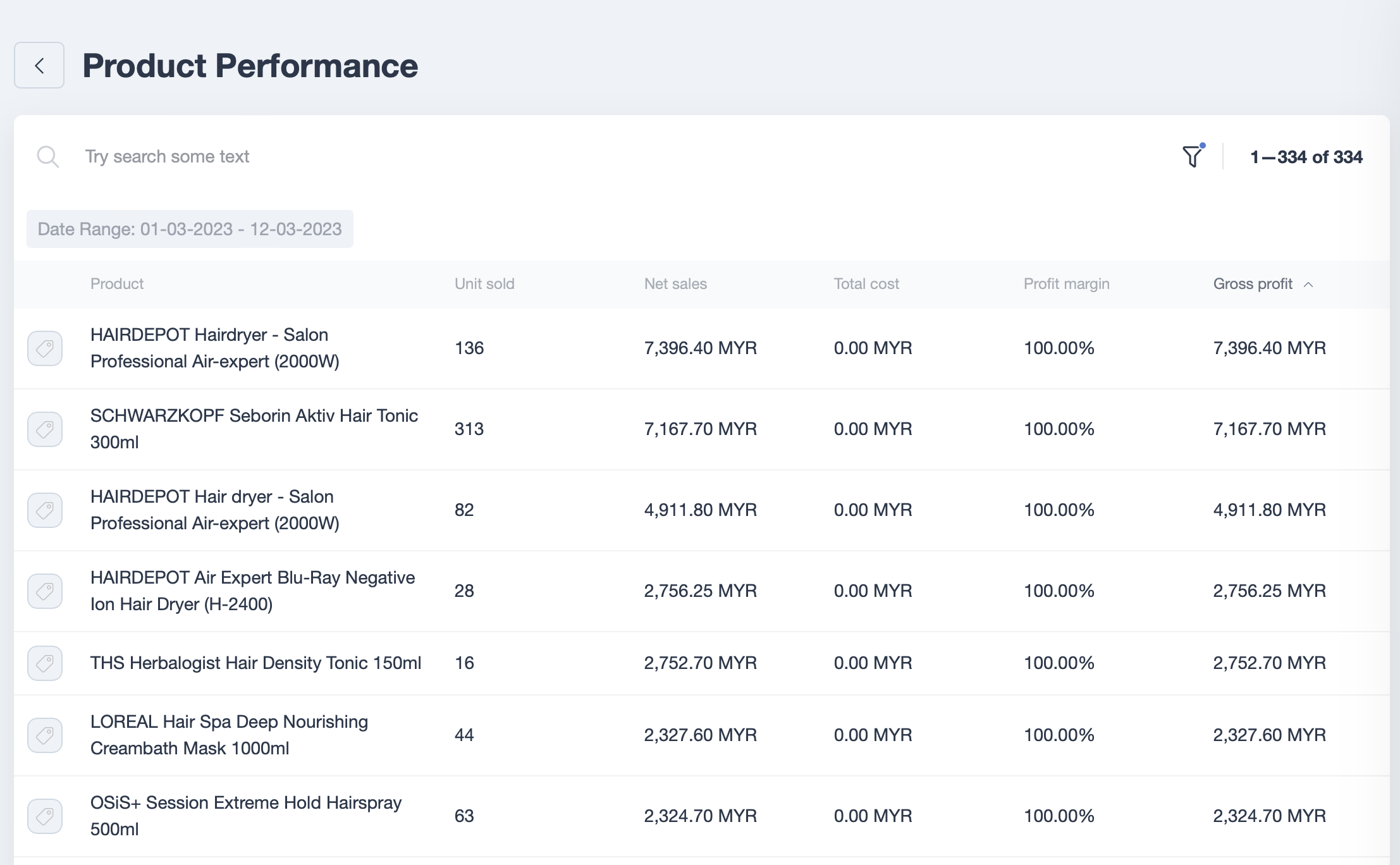 17. [Storefront]: New Storefront Languages - Japanese and Korean
EasyStore now offers new storefront languages - Japanese and Korean, for your online store. With this new feature, you can now effectively communicate with and engage customers from these regions.
Expand your reach, connect with a global audience, and provide a seamless shopping experience in their preferred language. With this feature, breaking down language barriers has never been easier.Kindly that note that this feature does not imply website content translations.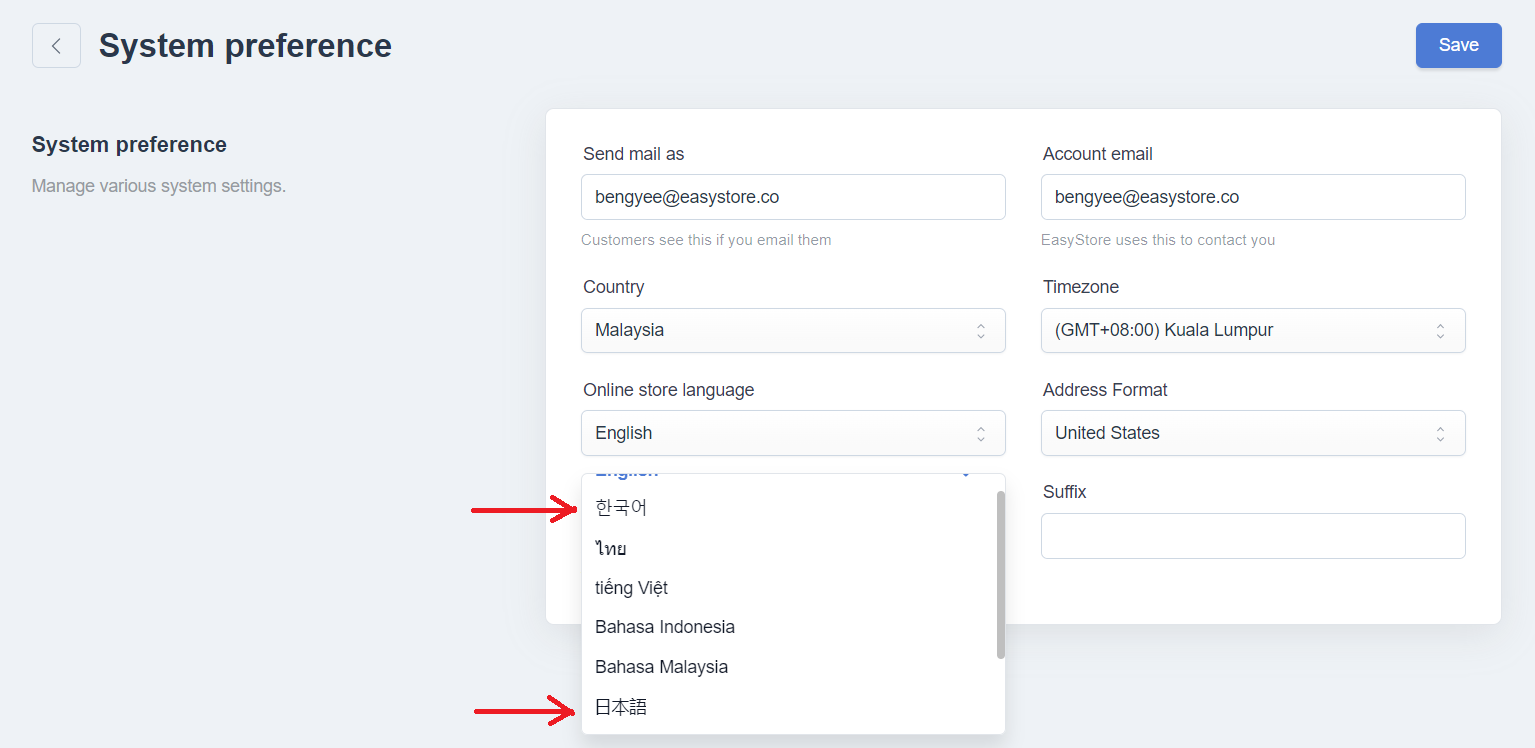 Need Assistance with Our Exciting New Features?
We hope these new features have enhanced your EasyStore experience and brought value to your online business.
If you have any questions or need assistance, please don't hesitate to reach out to us. We're here to help!
Start selling with EasyStore
Sell and manage your business all in one place