Chrome HTTPS September Update
By Melissa Poh · 5th September, 2018
According to Google, users have expectations that the web is safe by default, and they should be warned when a website is not under a secured connection. Google has started marking all HTTP pages as "not secure" since this July.
Chrome's positive security indicators that are showing "Secure" will be rolled out in this coming September. The "Secure" wording will be removed and replaced with just an icon for (Chrome 69) in September 2018. Reference: Distrust of the Symantec PKI, security.googleblog.com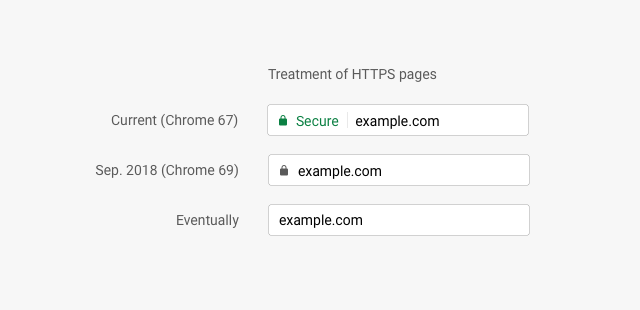 Previously, HTTP was not highlighted on all insecure web pages. However, the "Not Secure" warning will be effective in October 2018 (Chrome 70). Google will start to show the red "Not Secure" warning when users enter their data on HTTP pages. Feel free to look at the below example.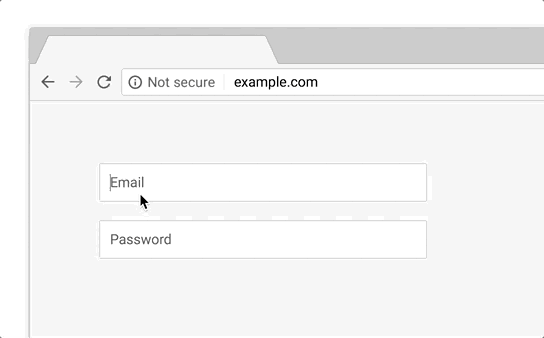 What should you do to give your website HTTPS?
To give your website an HTTPS status, you will need to install an SSL certificate to your web hosting. You can get a SSL certificate to protect your website and avoid being marked "not secure" by Google Chrome. SSL is no longer optional for your visitors but a must for secure browsing experience in 2018. Your visitors are more likely to input their email, name, phone number to your website.
In 2018, HTTPS has been strongly suggested by Google Chrome. Google expects that the web is safe by default. It will be used to protect authenticity on all types of websites, secure data communications within owner of website and visitors.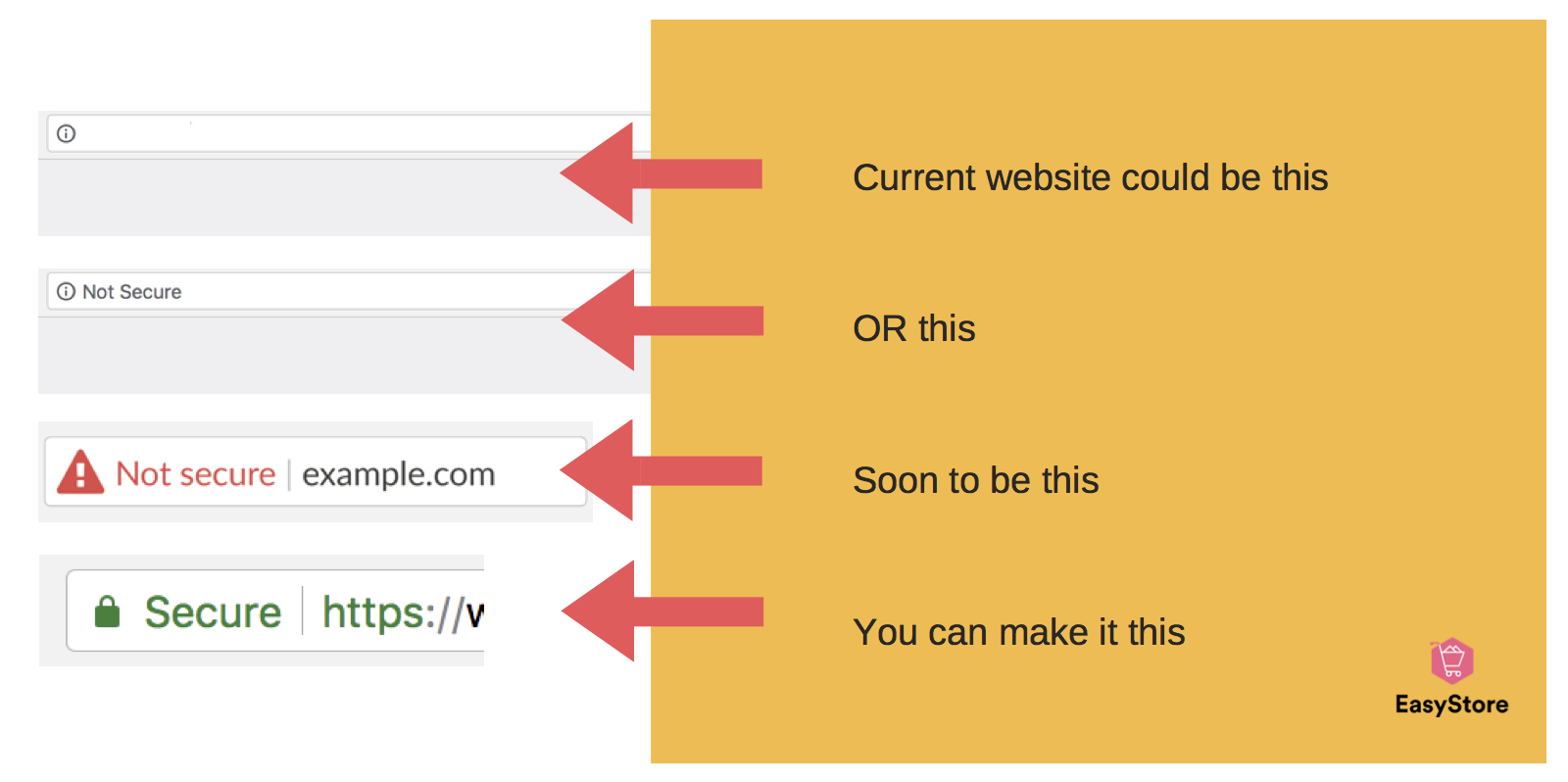 When you are subscribing to EasyStore's plan, you are entitled to activate your EasyStore domain SSL for FREE! With Let's Encrypt, your ecommerce websites are automatically secured with a Domain Validated SSL certificate.
Article credits to Exabytes MY
Website URL (MY): https://www.exabytes.my/
Start selling with EasyStore
Sell and manage your business all in one place