BVERA Launches Pop-Up After 2 Years Of Pure Ecommerce, Sees 44% Sales Surge with OMO
By Kelie Wong · 8th October, 2023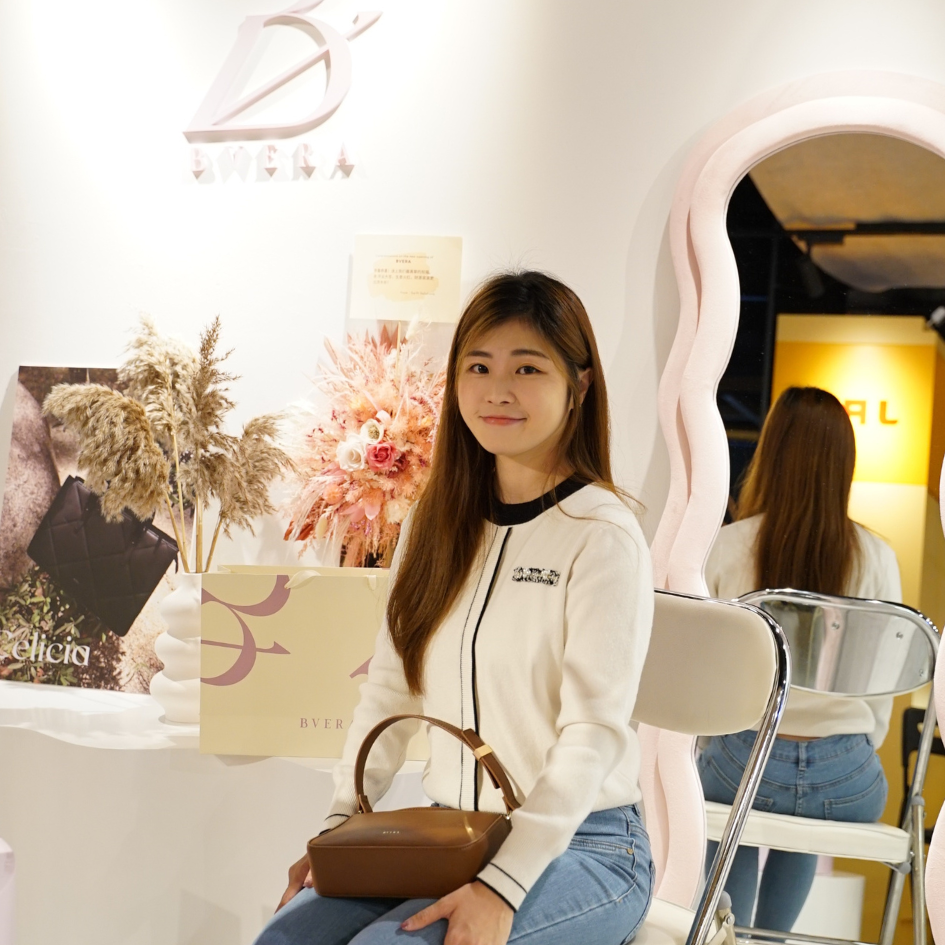 BVERA is a Malaysian fashion brand with a mission to design and create fashionable, high-quality, and affordable women's bags.
Started in 2018, their journey began as reseller of bags and fashion products, sourcing their inventory from Thailand and selling through social media channels. Gradually, they evolved into growing their own fashion brand, designing and manufacturing their own products which quickly developed a notable presence online.
This year, BVERA received an exclusive invitation from one of the global art-centric bookstores, Eslite Bookstore, to set up an experiential pop-up booth aimed at raising awareness in one of the premium malls located in the heart of Kuala Lumpur, Starhill KL.
With the opening of their experience pop up store, BVERA began using EasyStore's Online Merge Offline solutions to provide an seamless shopping experience for their customers. To their surprise, they observed some significant changes in their performance:
8% increase in total orders.
21% increase in business revenue, and
131% growth in their customer base.
In our recent interview with the founder of BVERA, Shanice Tan, she shared insights into her journey and how EasyStore has played a pivotal role in helping her sell across multiple sales channels using a single platform.
Shanice Recalls The Early Days Of Her Business
... when she manually accepted orders through "PM" and "DMs" on Instagram and Facebook. During those days, she had to log in to multiple platforms and chats to check for orders, gather customer information, and handle payments to ensure her business ran smoothly.
Managing orders in this manner presented significant challenges, including errors in details, missed orders, and the need to always be online. This led her to make the decision to streamline their operations by integrating with EasyStore.
Having a centralized system to manage all aspects of their business, including orders, customer relationships, inventory, and sales data, proved to be a time-saving solution. This allowed Shanice to focus more on her favorite aspect of running her business — designing bags.
The Decision To Open A Retail Store Was Not An Overnight Decision
Over the years of running her ecommerce business, BVERA had cultivated a dedicated customer base who frequently inquired about the possibility of a physical retail store.
They wanted the opportunity to physically interact with and try on the bags - a trend that gained traction especially after the pandemic.
In 2023, BVERA received an exclusive invitation from Eslite Bookstore, a global art-centric bookstore, to set up an engaging pop-up booth in a premium mall at the heart of Kuala Lumpur, Starhill KL.
Shanice seized this opportunity to showcase her brand and connect with her loyal customers, and this marked a turning point in her business.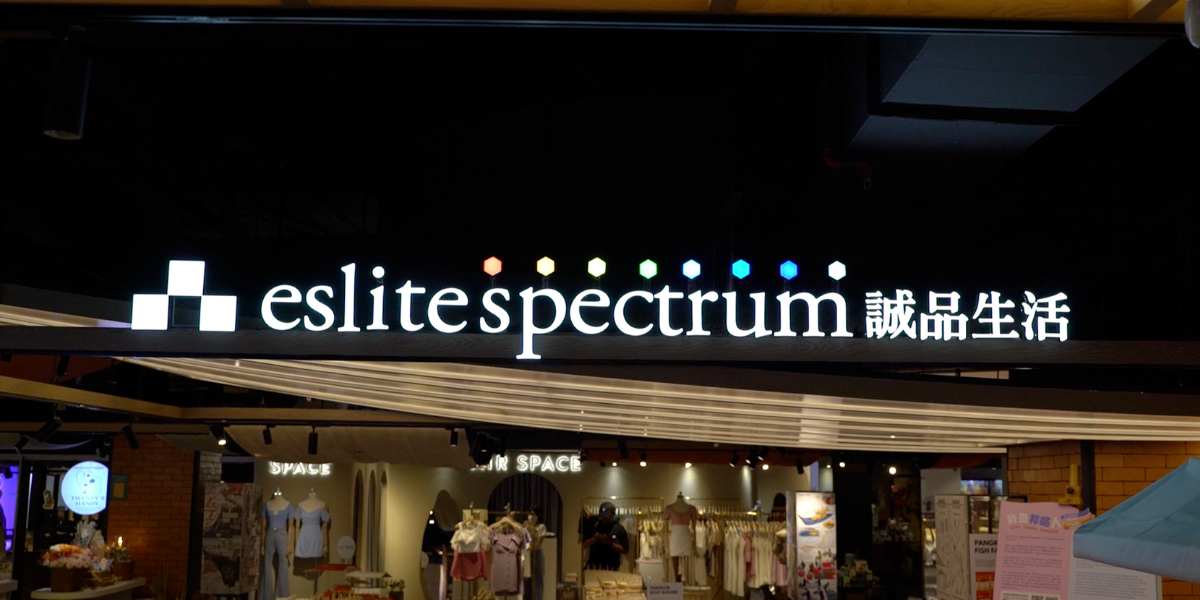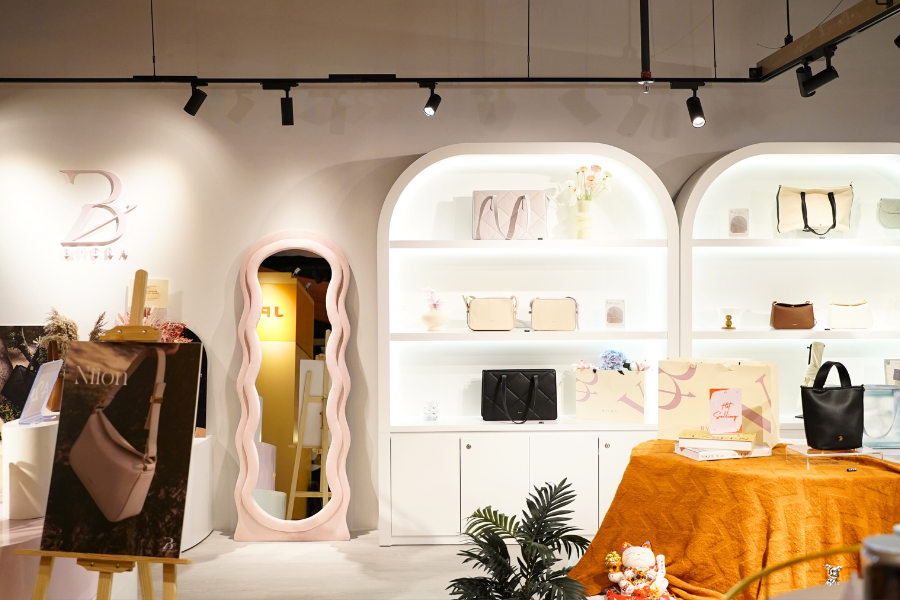 Key Tools Powering Their Omni-channel Success
Shanice initially thought that her time would be tied up with the opening of this experience pop up store.
However, EasyStore's Retail Solution proved to be surprisingly helpful in providing an omnichannel shopping experience for her customers - beyond her expectations.
1. Mobile Point of Sales (mPOS)
Since they were already using EasyStore to manage their online operations, all she needed to do was activate the "Point-of-Sale" feature in their EasyStore Back Office to start making sales in the pop up store.
Trained Her Staff To Use POS In Minutes
She personally trained only two staff members to use the mPOS, and from there, all her employees including those who joined much later were able to independently oversee all aspects of the retail pop up store.
Live Sales Monitoring
Shanice also pointed out that since POS sales are seamlessly integrated with their existing back office that they use to monitor online sales, there was no need for separate reports or dedicated time for business monitoring. She could log into EasyStore app on her mobile anytime anywhere to monitor operations effortlessly.
Integrated With Customer Relationship Management System
During customer checkout, they would request customer to provide their personal information with the purpose to help them collect points for the purchase. With these details, the system automatically helps to tracks the customer's purchase history with them, allowing them to delve deep into each customer's spending journey, preferences, and the potential for becoming their VIP customer!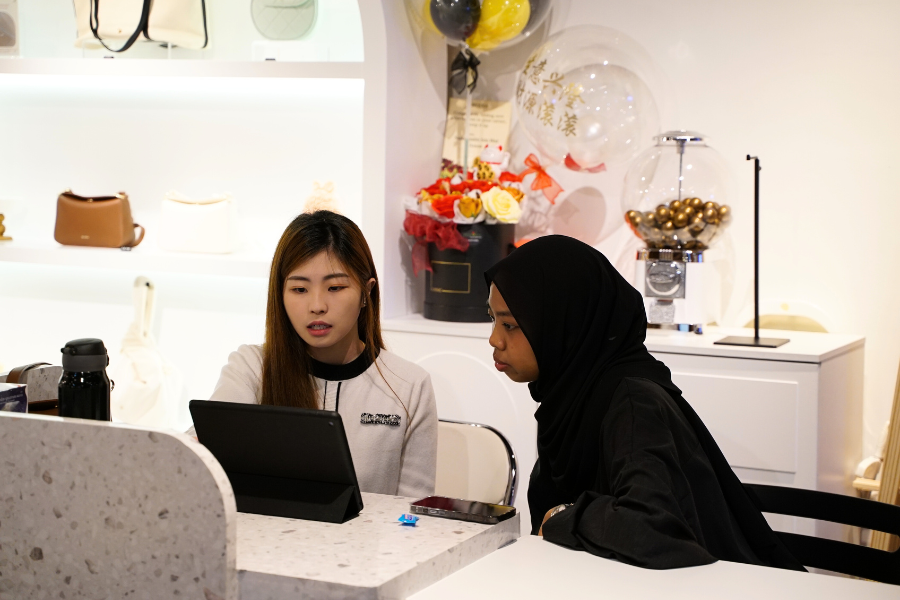 2. Multiple Location Inventory (MLI)
With the addition of a retail store, managing inventory between the warehouse, online channels and pop up store became a fresh challenge for Shanice.
This is when she began utilizing EasyStore's Multiple Location Inventory to diligently track stock levels and receive timely notifications for necessary stock updates.
Furthermore, the advantages of having accurate inventory updates extended to enhancing BVERA's sales figures. For customers who wanted to make a purchase in-store, but found no stock available, they could directly visit their online store and make a purchase there with priority, ensuring they receive the product as soon as possible.
This efficient inventory management and fulfillment process not only ensures a smooth shopping experience for BVERA's customers but also minimizes the risk of losing potential sales.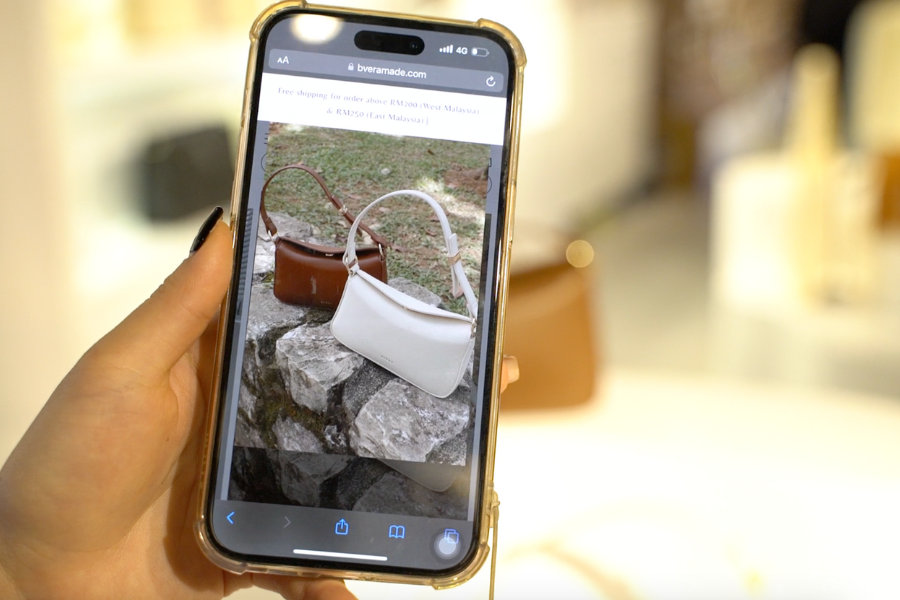 3. Unified Membership Program (UMP)
Having a membership is very important because it brings in and increases your repeat customers.- Shanice Tan, Founder of BVERA
One of the key omnichannel approaches BVERA uses to drive customer loyalty was implementing a Unified Membership Program.
For new customers, Shanice emphasizes that the membership system encourages customers to make more purchases, progress to higher tiers, fosters stronger customer relationships and ultimately leads to increased sales.
During the launch of their pop-up store, they utilized membership tools to identify existing VIP customers and extend exclusive invitations to join them at their grand opening, with exclusive gifts for them. This was her way of making her customers feel special and giving back to her loyal supporters.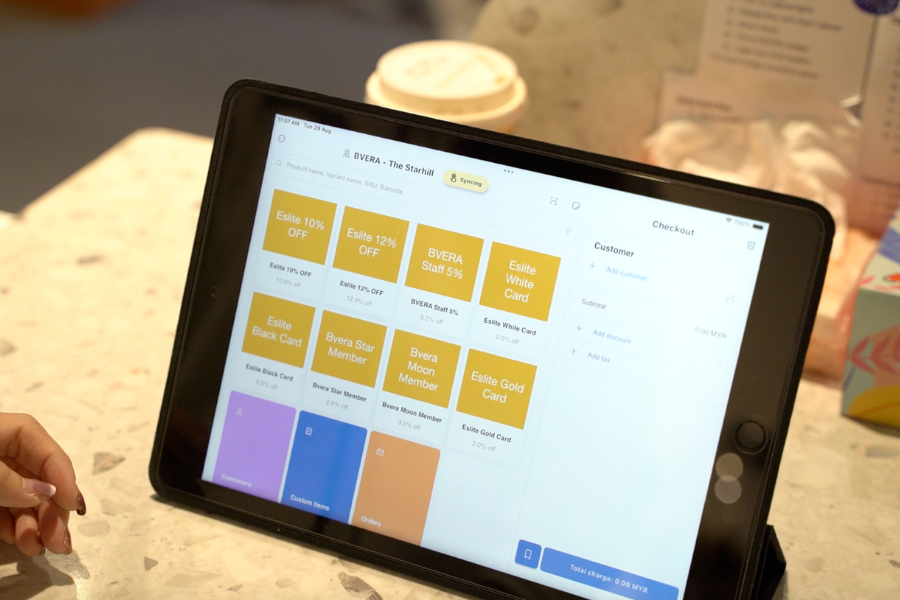 Synergy Of Omnichannel Selling
The opening of the experience pop-up store has brought about some surprises!
8% increase in the average number of orders after opening the pop up store, which clearly indicated growth for her business.
21% increase in business revenue, providing further evidence of her business's growth.
Customer base growth of 131%. Initially spanning an age range of 17 to 35, it has now expanded to encompass individuals up to the age of 45.
These figures not only provided valuable insights but also ignited ideas for shaping the design and marketing of their brand in the future.
Starting a business requires capital, but sustaining it demands more than just money.
Throughout her entrepreneurial journey, Shanice shares that the path to where they are today hasn't been easy.
Many factors directly impact a business, with technology playing a crucial role. Businesses must adapt to new technology to align with the evolving demands of consumer behavior.
Selling on multiple platforms and implementing an omnichannel approach, which ensures a consistent shopping experience across all channels, has assisted BVERA in expanding, improving their brand, and cultivating strong customer relationships. EasyStore is thrilled to be a part of this journey.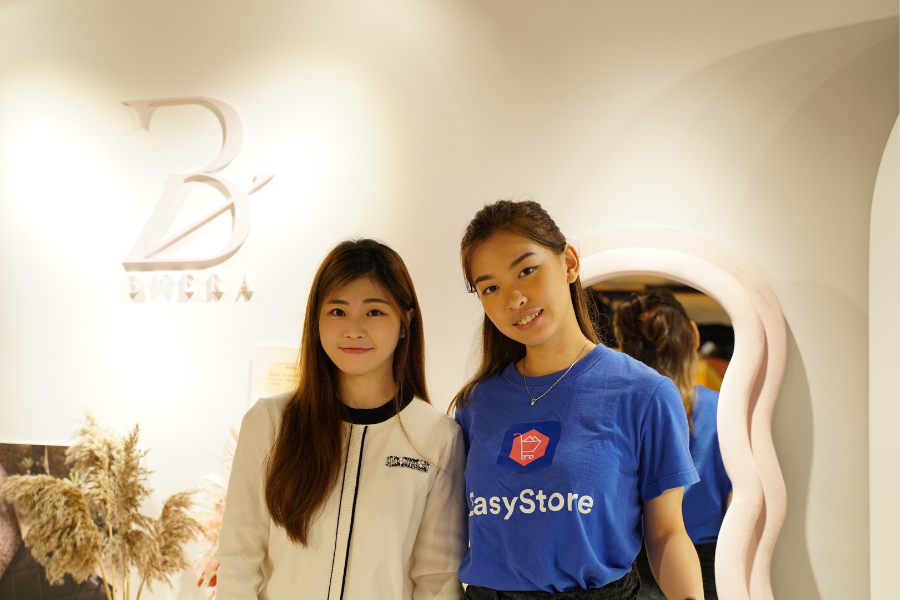 Your Journey To OMO Success
We're here to help you embark on your OMO journey and optimize your business for success! Reach out to our support team to explore how our solutions can assist you.
Start selling with EasyStore
Sell and manage your business all in one place
Connect with our team
Let's begin your unified commerce journey. Complete the form to chat, book a meeting, or connect with our team.