Boost Sales For Raya With Members' Pre-Sale Day
By Amirul Mokhtar · 14th December, 2022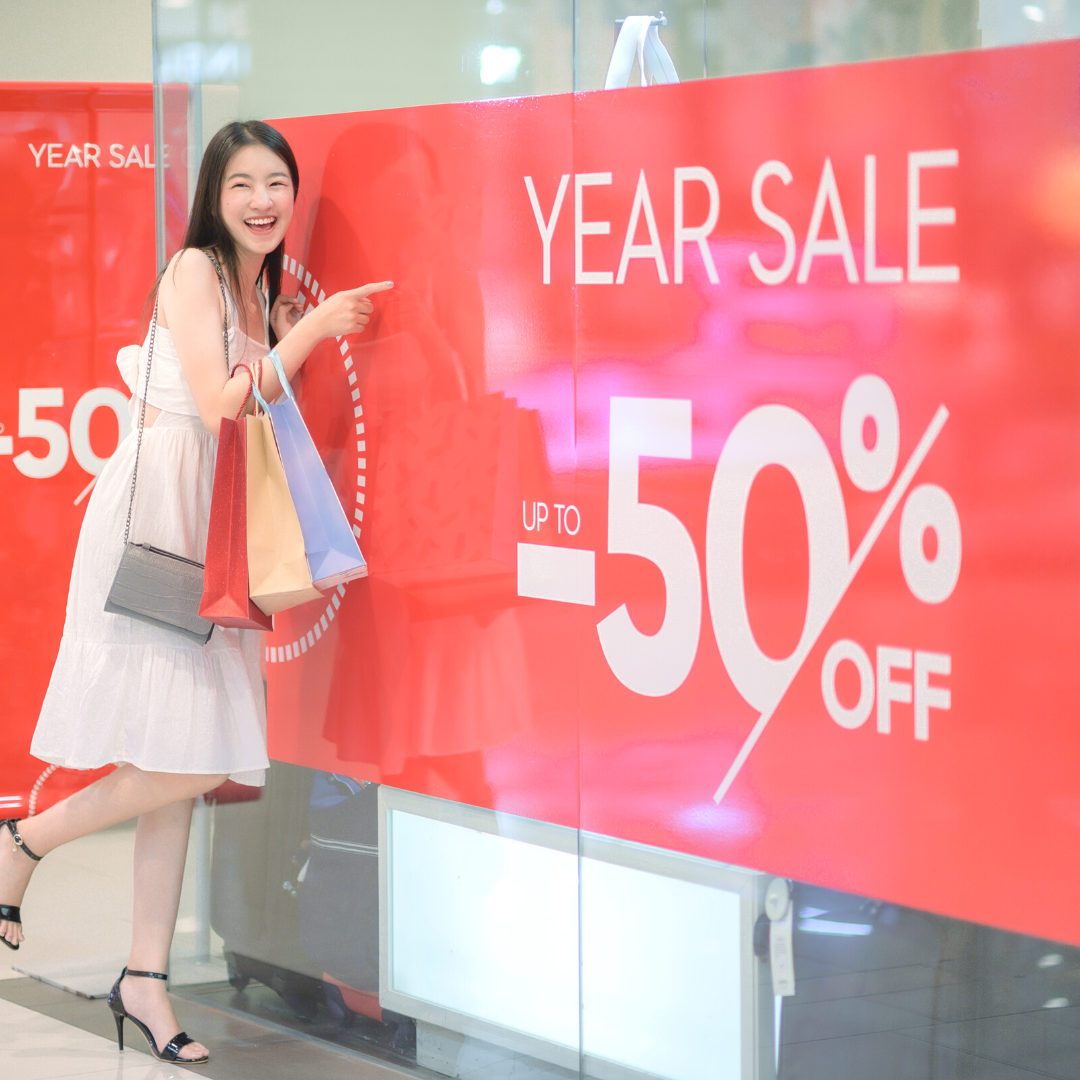 During festive seasons or any popular shopping campaigns, businesses would offer discounts to ride on the wave and hope to get more customers to make a purchase.
But this is not necessarily good for your business.
Consumers shop early and by the time the shopping campaign starts, they have already decided and just want to make a purchase at a discount.
Plus, you spend on marketing to acquire new customers and they purchase at a discount. This can really eat up your profit and can even incur a loss if not careful.
A better way to boost sales during festive season is to acquire customers early and get customers to repeat purchase with a members only sale.
What is a members day sale
A members day sale is an event that offers exclusive discounts to members and not the public. It can be a great way to increase sales and build loyalty among customers.
These are the reasons why you need to have members day sale
Offering exclusive discounts to members shows appreciation for customers who have been buying from you. This will help build customer loyalty.
Comparing to acquiring new customers, customers that have bought from you before don't need much convincing to purchase again and are more likely to spend more.
It can also be used as a value to convert visitors to customers and encourage them to purchase more to become a member. Thus, helping you to drive more sales.
To get the most out of a members day sale, you can run this campaign before the sales campaign for the public.
You can easily create and manage a members day sale campaign for your business by using EasyStore.
How member-only discounts work in EasyStore
EasyStore is a unified commerce platform that connects backend systems like order management, inventory management and customer management with your customer-facing channels via a single platform.
With EasyStore, you can easily start a loyalty program with membership tiers. Start by creating the different membership levels and set the minimum spend to achieve a particular level.
For example: Bronze, Silver, Gold Member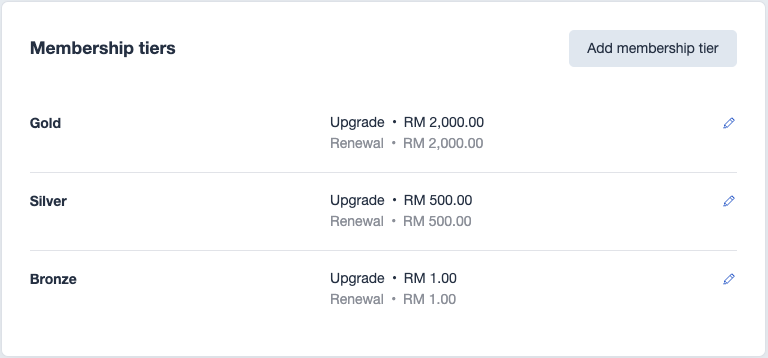 Customers will automatically enter a membership tier after they achieved the minimum spend of that particular membership tier that you have set.
Here is a step-by-step guide on membership tier.
Create discounts for members only
When you have created the membership tiers, next you can create discounts that is only applicable for membership tiers.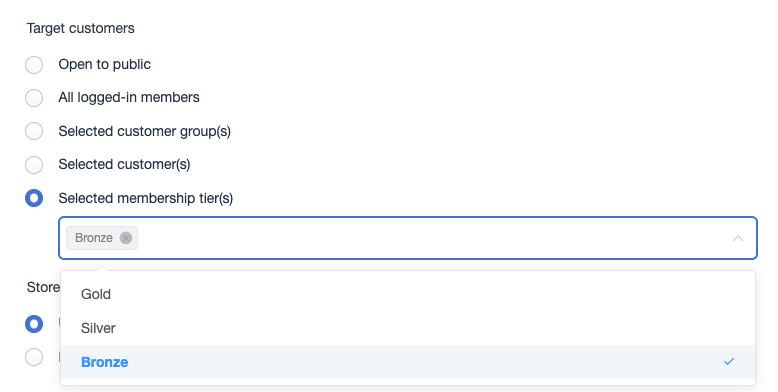 When a customer logs in to their account in your online store, they can automatically get the discount at checkout for the particular membership tier that they are in.
You can also set the active dates for the discount to have the sale campaign run for a certain period of time.
This means that they will only get discounts during the date and time that you have set.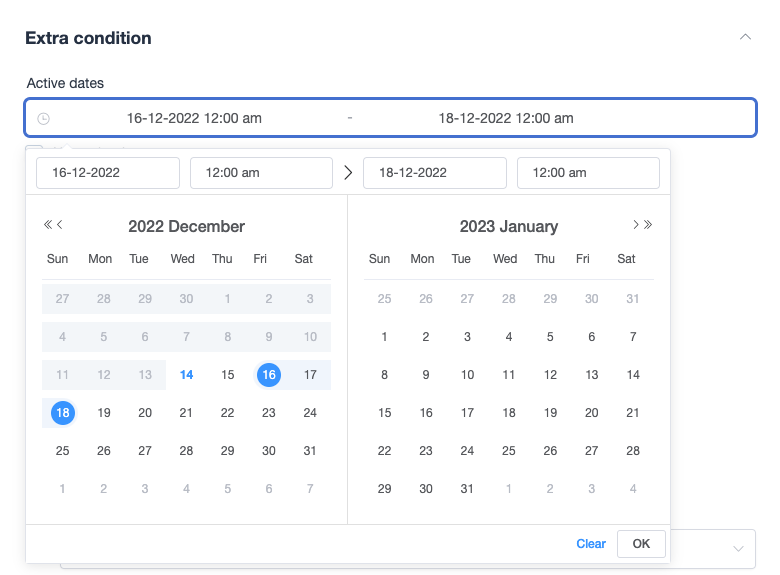 There are many other ways to set up the discount methods that fit your business. Here is a detailed guide on setting up discounts in EasyStore.
Types of offers you should have for Ramadan and Raya sales campaign
1. Storewide percentage discount
Discount items based on a percentage of its usual selling price. For example, you offer a 25% discount on any purchases for customers who are members.
You can also set different percent amounts for different membership tier. The higher the tier, the higher the discount.
2. Buy 2 Get 1 Free
Offer this discount method to encourage customers to purchase more of the same item which helps to increase the average order value.
You can set the free item different from the featured item to move inventory of products of lesser value.
3. Purchase with purchase (PWP)
This is a sales promotion technique in which a customer is offered a discount on a second product on the condition that the customer buys the first product.
This discount method will help to increase the sales of the second product. You can use this method to introduce new products, clear non-moving stocks or even for a brand collaboration.
4. Free shipping vouchers
Unexpected shipping cost is one of the top reasons for cart abandonment. Increase your conversion rate by offering free shipping. Set a minimum order amount to receive free shipping so that you don't sacrifice your profit margin.
You can also offer free shipping vouchers to members only as a way to encourage customers to spend more.
5. Email subscription discounts
An email funnel is a marketing technique that drives customers to your website or brand by gaining leads through emails and email promotions. Offering discounts to customers in exchange for signing up for your promotional emails or e-newsletters provides them tangible value.
You can set up an email subscription form in your online store by connecting your EasyStore with an email marketing service provider.
6. Loyalty points discounts
Customers can use the points that they collected from previous purchases to discount their next order amount. You can set how many loyalty points customers get for every RM1 they purchase and also set how many points they need to get RM1 discount.
Set up different points system for different membership tiers to encourage customers to spend more to move up a higher level and get more benefits.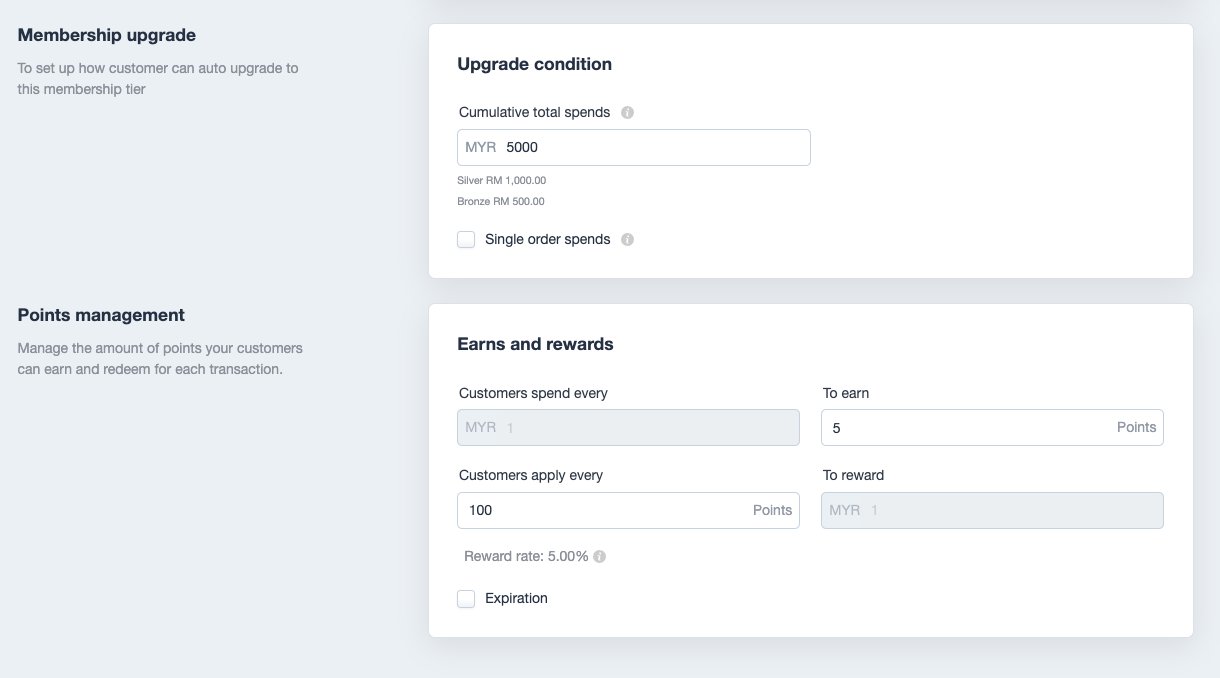 All in all, members day sales are a great way for businesses to reward loyal customers, attract new customers, drive up sales, and clear out old stock.
By offering exclusive discounts to members, businesses can show their appreciation for customers and can encourage them to purchase additional items. This can help to increase sales, boost profits, and make room for new stock.
Start boosting your sales with membership loyalty program.
Connect with our team
Let's begin your unified commerce journey. Complete the form to chat, book a meeting, or connect with our team.