9 Ways You Did Not Do to Increase E-commerce Sales
By Lu Wee from Entrepreneur Campfire · 9th July, 2019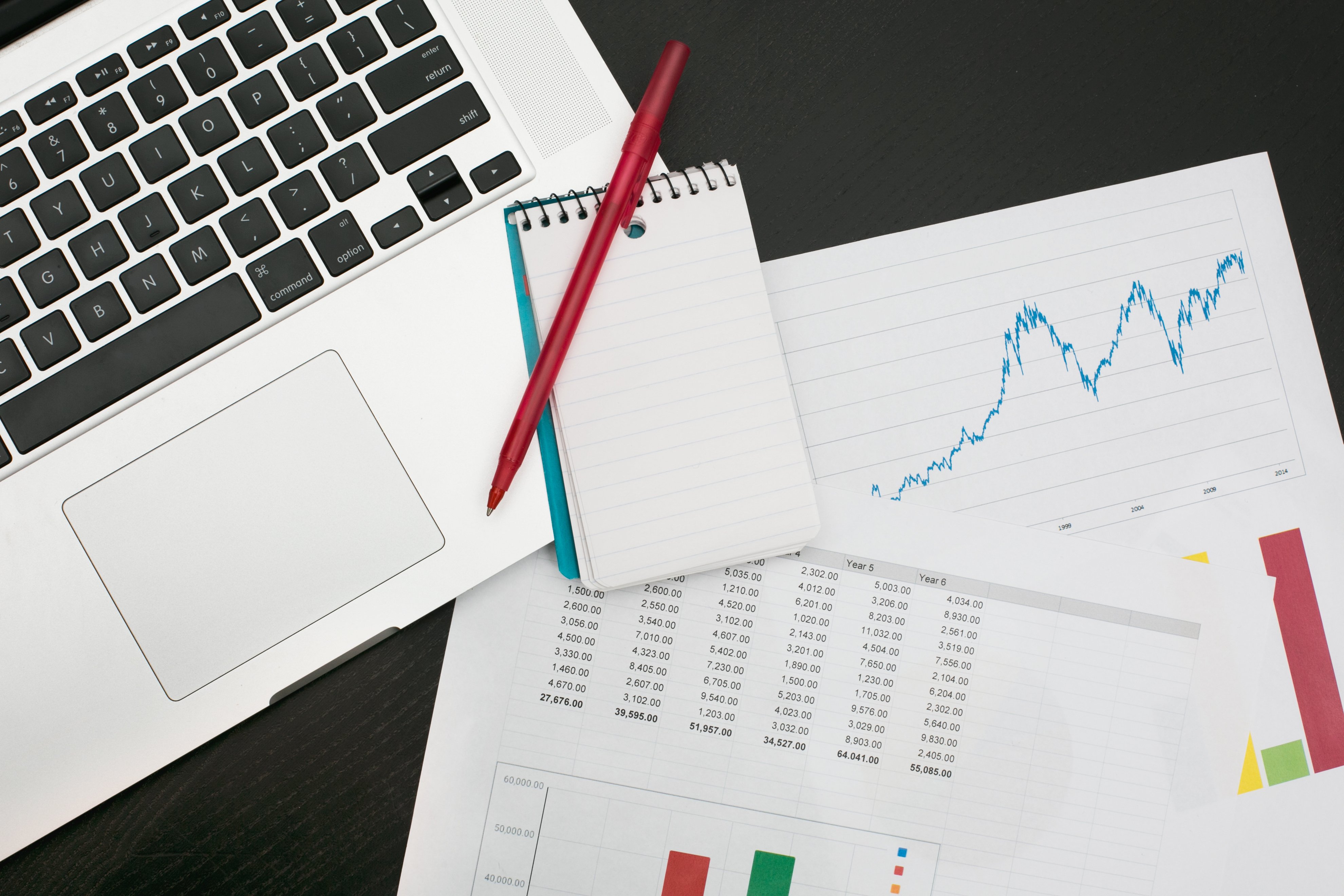 No matter if your business is new or has been around for a few years, knowing how to grow your sales can determine if your business will continue growing in the years to come, or face closure one day.
But growing sales isn't always easy. You might have tried everything you could think of without success. Your sales figures just won't grow as much as you want it to.
So what do you do?
Luckily for you, I've prepared this guide to help you learn nine of the most common ways to boost sales to your e-commerce store that we know most e-commerce site owners aren't doing yet.
If you've been looking for ways to grow sales to your site, check out our nine tips below:
1. Discount Vouchers
Giving discount vouchers to potential buyers is the oldest trick in the book. They boost sales by making it easier for potential customers to make a buying decision by lowering the price.
The most common types of discount vouchers offered by e-commerce websites are:
First order discount - you give this discount to people who have not ordered from you before.

Minimum purchase discount - you give this discount when buyers buy above a certain minimum amount.

Campaign discount voucher - you give this discount when you are running a special campaign (e.g. Black Friday, 11.11 and so on).
All you have to do to run this promotion is to give your potential customers a coupon code for a discount and get them to use that coupon to make a purchase on your website.
You can do this in EasyStore by adding a new promotion. Go to Marketing > Promotions and click on 'Add Promotion'.
Inside, select the first option '20% OFF for any purchase':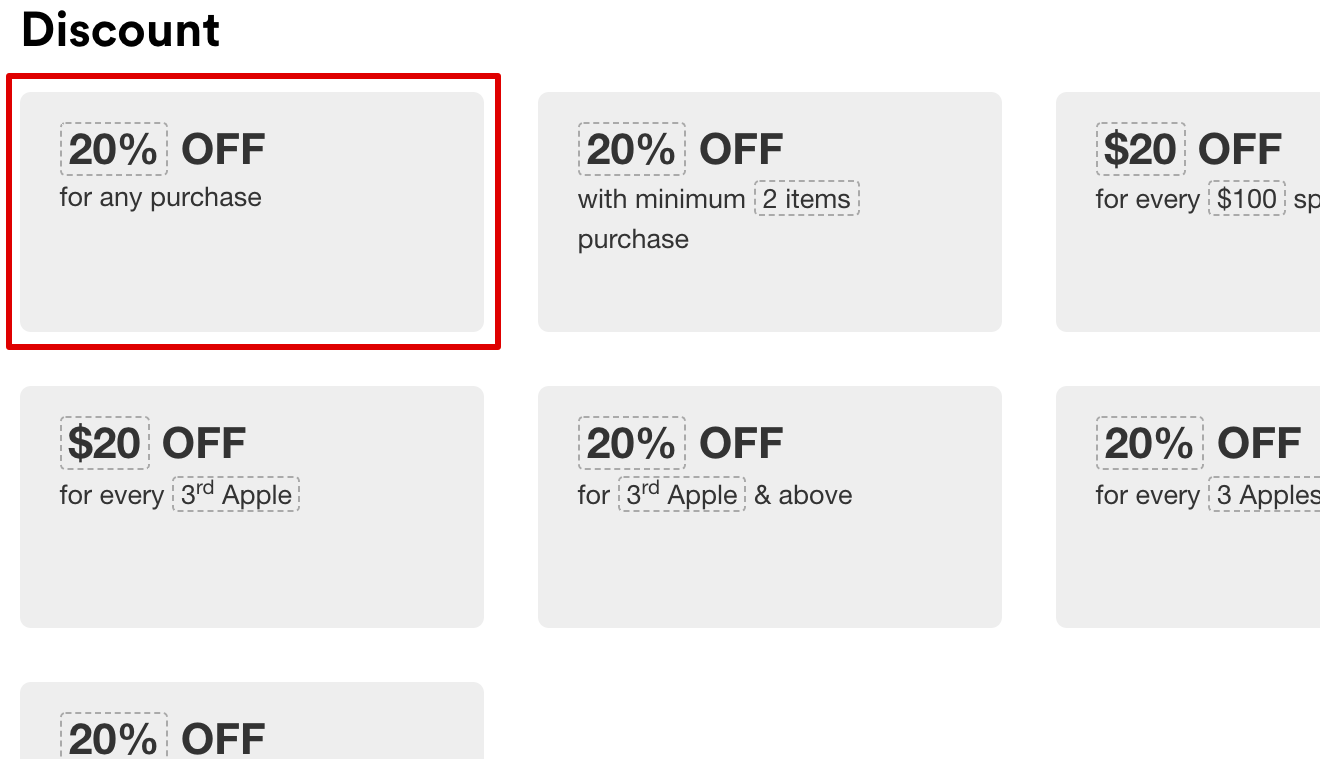 On the next page, configure your discount voucher by filling up the form with the type of discount you want to offer: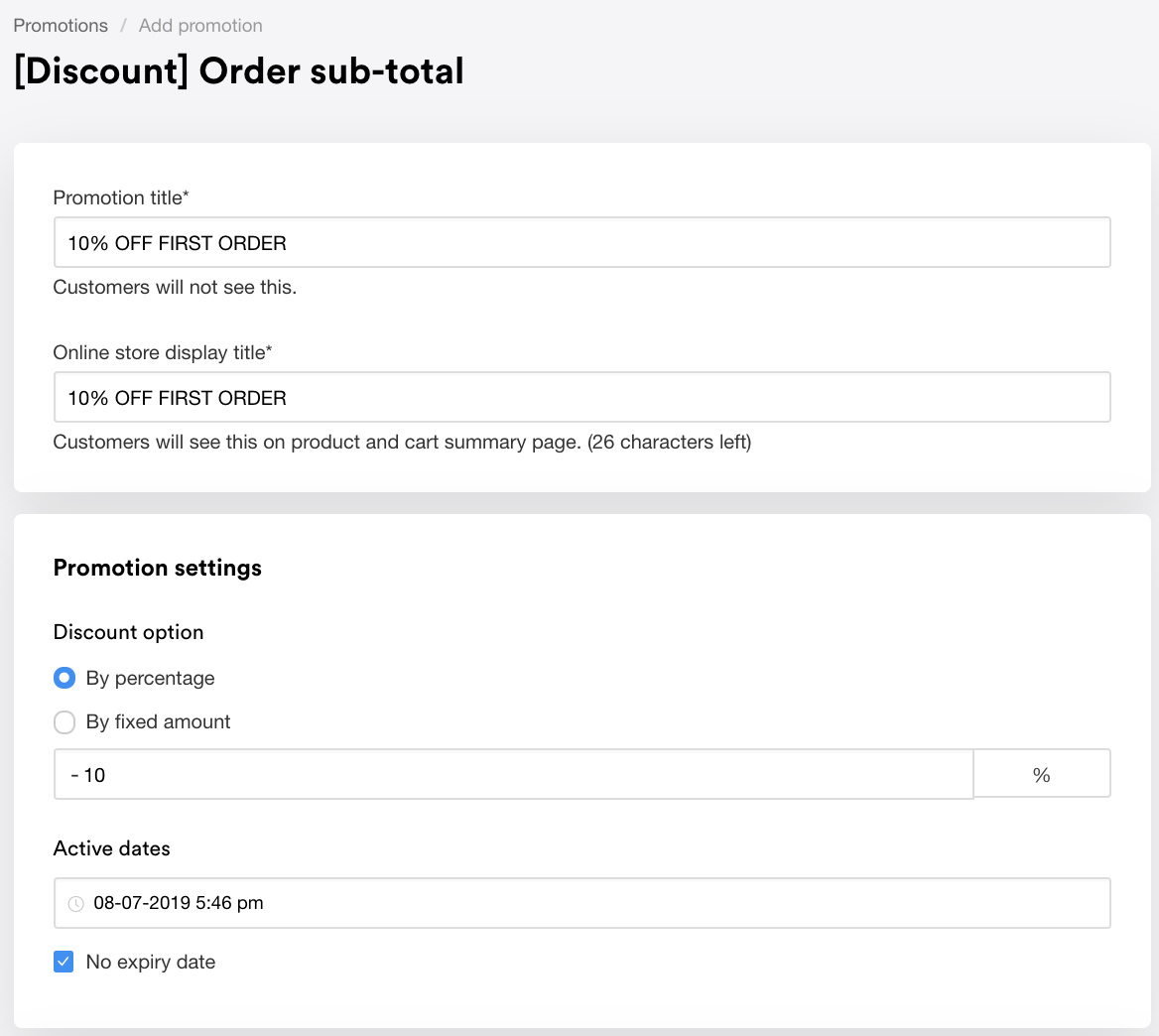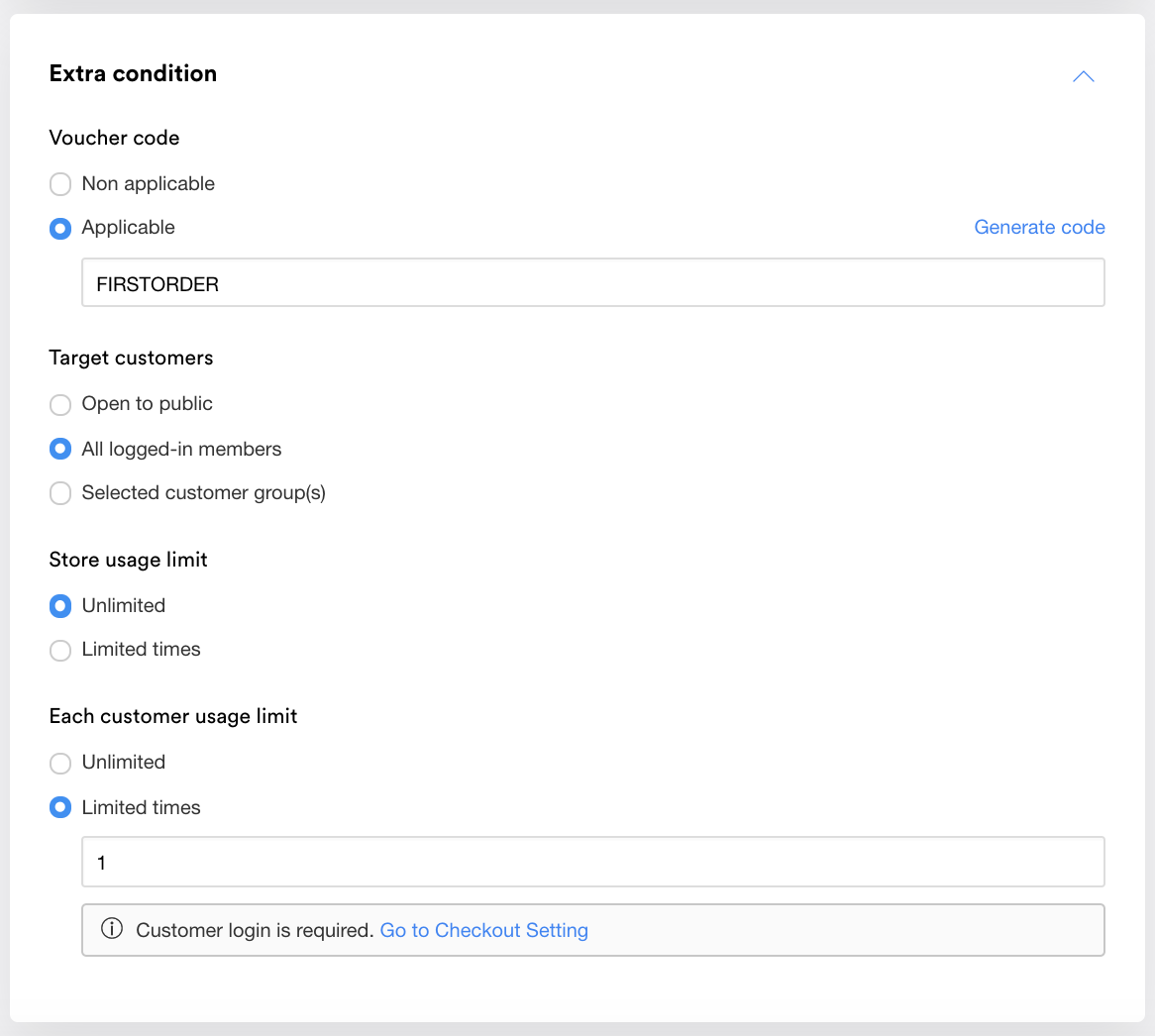 In this example, I've applied a 10% discount on any purchase when the voucher code 'FIRSTORDER' is applied by a logged in customer. You can follow the same settings to configure a first order discount.
2. Free Gift with Purchase
Another good way to encourage people to buy is through offering free gifts with a purchase or when they meet a minimum purchase amount.
In EasyStore, you can create three types of free gifts with purchase:
Free gift with a minimum spend

Free gift with minimum quantity purchase

Free gift with every X amount of items purchased
To configure this in EasyStore, again go to Marketing > Promotions and click on 'Add promotion'. Scroll down until you arrive at the 'Free Gift' section:

Choose the type of free gift offer you want to give your customers. As an example, I'll choose to provide a free gift (an iPhone X Screen Protector) with a minimum spend of RM100. To do this, I'll select the first option ("FREE selected items(s) with $200 spent").
On the page, I'll configure as below: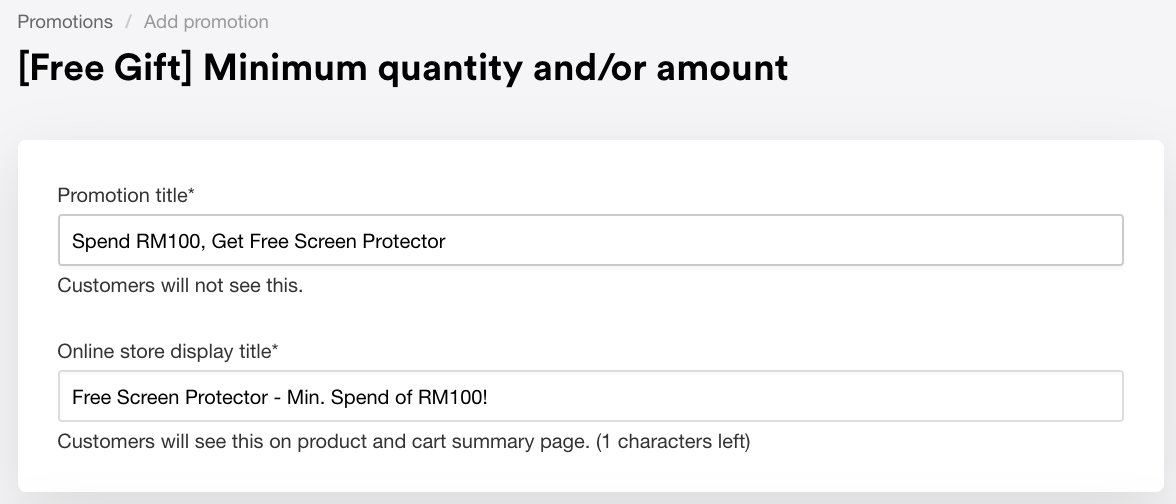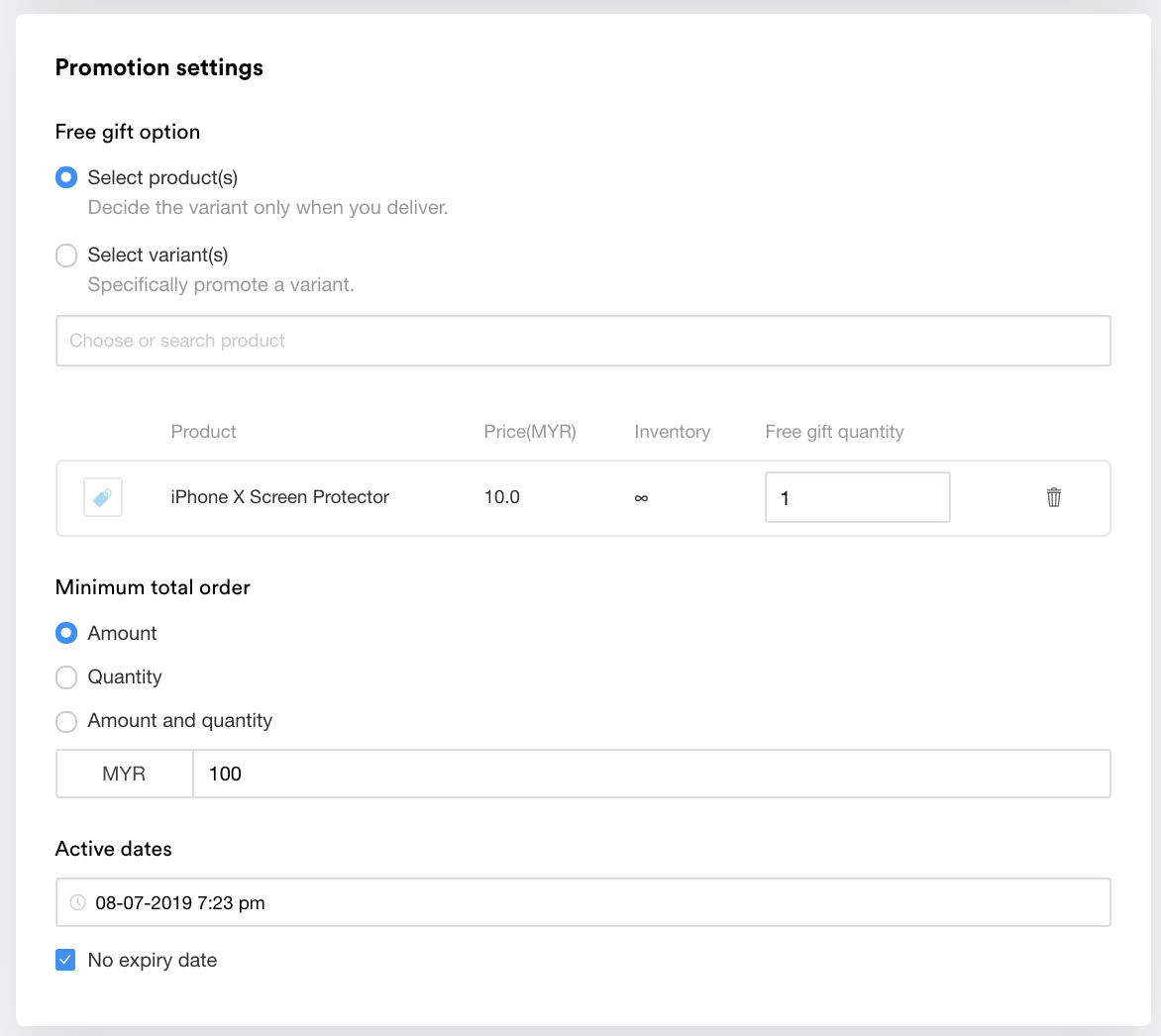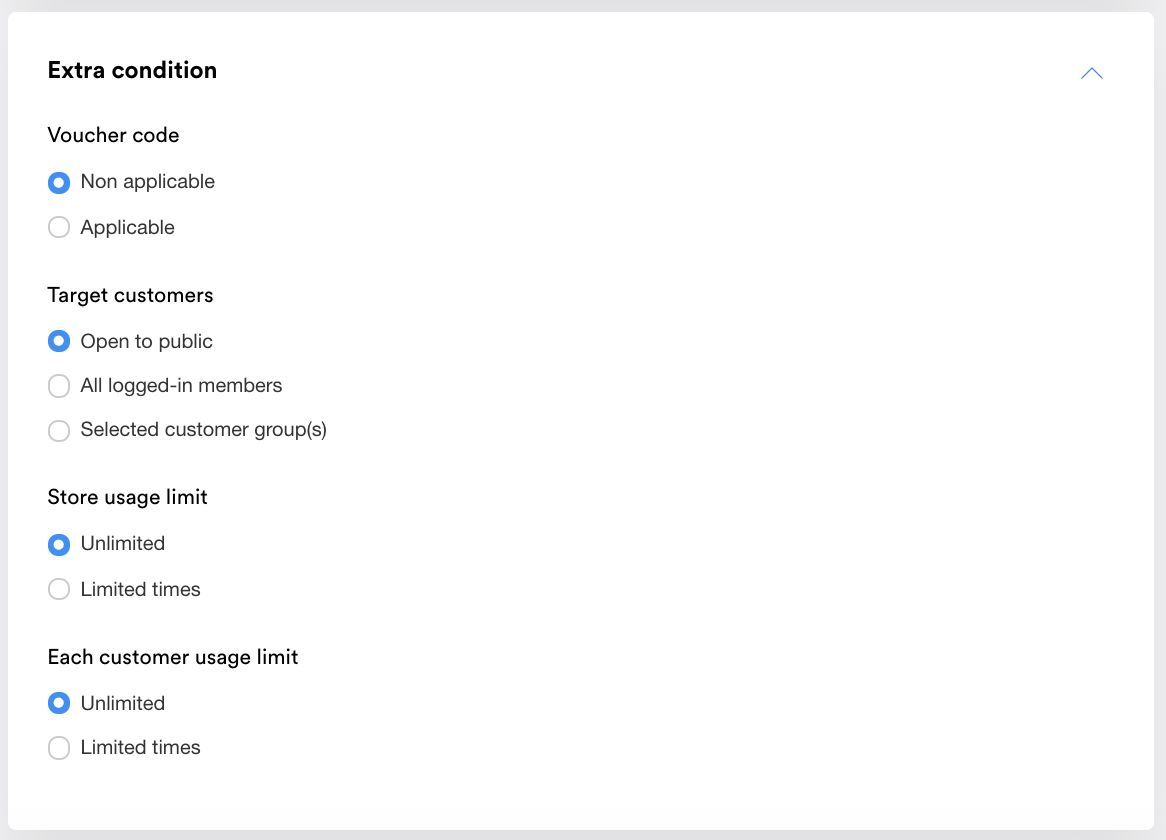 You can configure for any number of free gift offers you want with this option.
3. Bundled deals
Bundled deals encourage sales by providing a better deal on a set of items compared to buying each item one by one.
The most common bundled deals we see around us are the ones offered by fast food outlets like McDonald's and KFC. In these outlets, buyer a set of burger, fries and soft drink is often the cheapest option in the menu.
You can apply the same concept of bundled deals to your e-commerce store to drive sales. Place products that are normally bought together in a set and give an overall price discount for that set.
Some examples of bundled deals include:
iPhone X casing + iPhone X Tempered Glass Screen Protector

Lunch Box + Portable Cutlery (Fork, Spoon and Chopsticks)

Camera + Lens
If you have a store selling a lot of related products, you can come up with a number of different types of bundled deals.
4. Free shipping
Being hit with a shipping fee on checkout is one of the top reasons people abandon their carts. So if you can offer free shipping on your website, you'll be able to convert visitors who would have otherwise left.
There are few types of free shipping offers you can provide:
Free shipping on all orders regardless of the order size, or

Free shipping when a minimum spend is achieved (e.g. RM100 minimum spend)
In EasyStore, you can configure free shipping by going to Settings > Shippings. Click on 'Edit' next to the Shipping Zone you want to offer free shipping for:

Inside, go to the 'Methods and rates' section:

On the left-hand side, there are four choices: based on weight, based on item quantity, flat rate per order and a flat rate per item.
As an example, I have configured a free shipping offer with a shipping method 'Based on weight' using the settings below: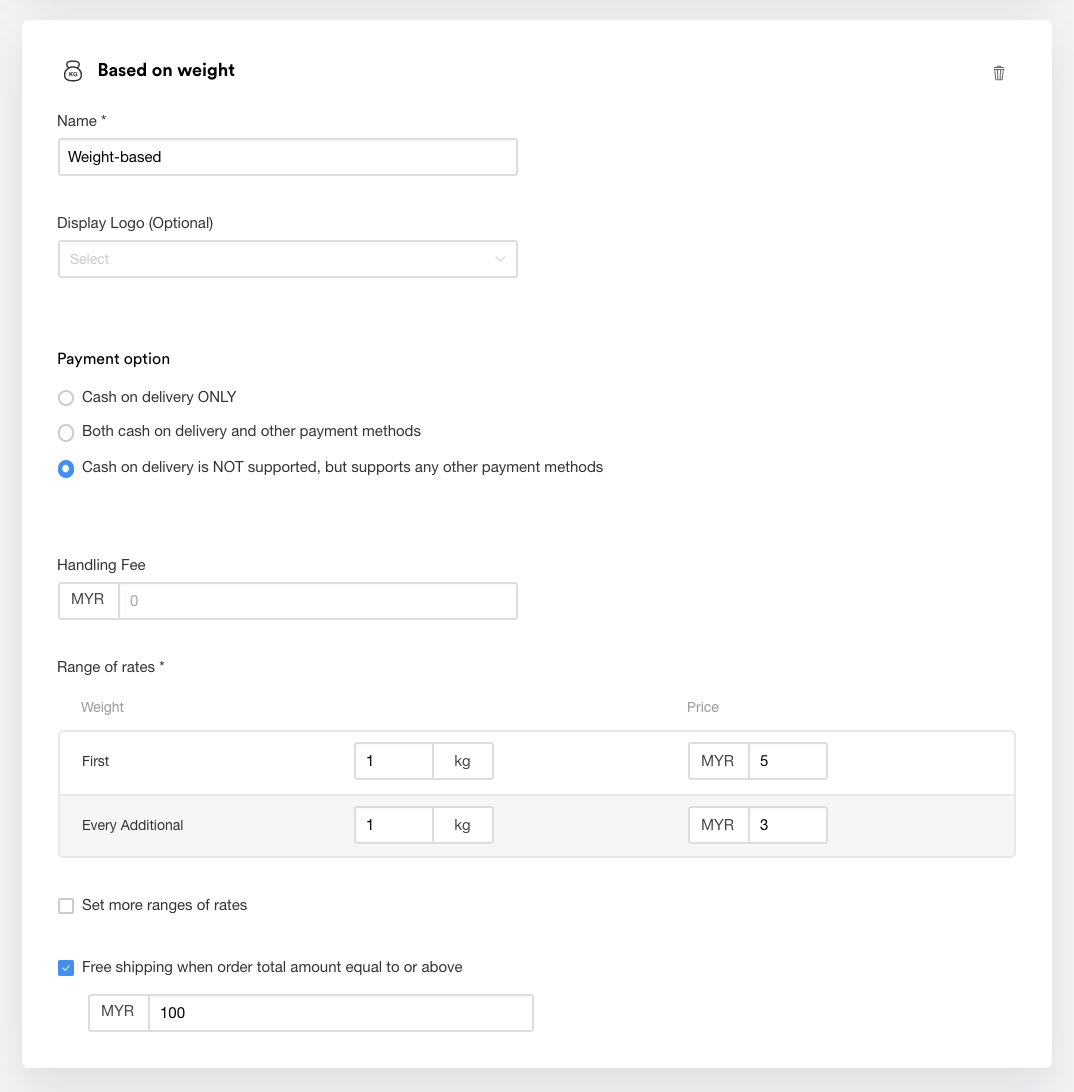 To enable free shipping, make sure to check the last section and key in the minimum order to qualify for the free shipping. You can configure these settings as you like based on what is best for your business.
5. Live Chat
Compared to e-mail support, live chat can be a quicker way for you to help your customers or potential customers resolve questions and help them make a purchase.
In fact, according to research, having a live chat on an e-commerce website can improve conversions by as much as 30%. If you don't use live chat to connect with your customers yet, you're likely leaving money on the table.
For EasyStore users, you'll have three live chat apps to choose from:
Out of these options, I personally prefer using Tawk.to as it's one of the most feature-rich free chat apps.
To install Tawk.to, go to the 'App' section of your store and click on 'More apps'. When inside, search for Tawk.to: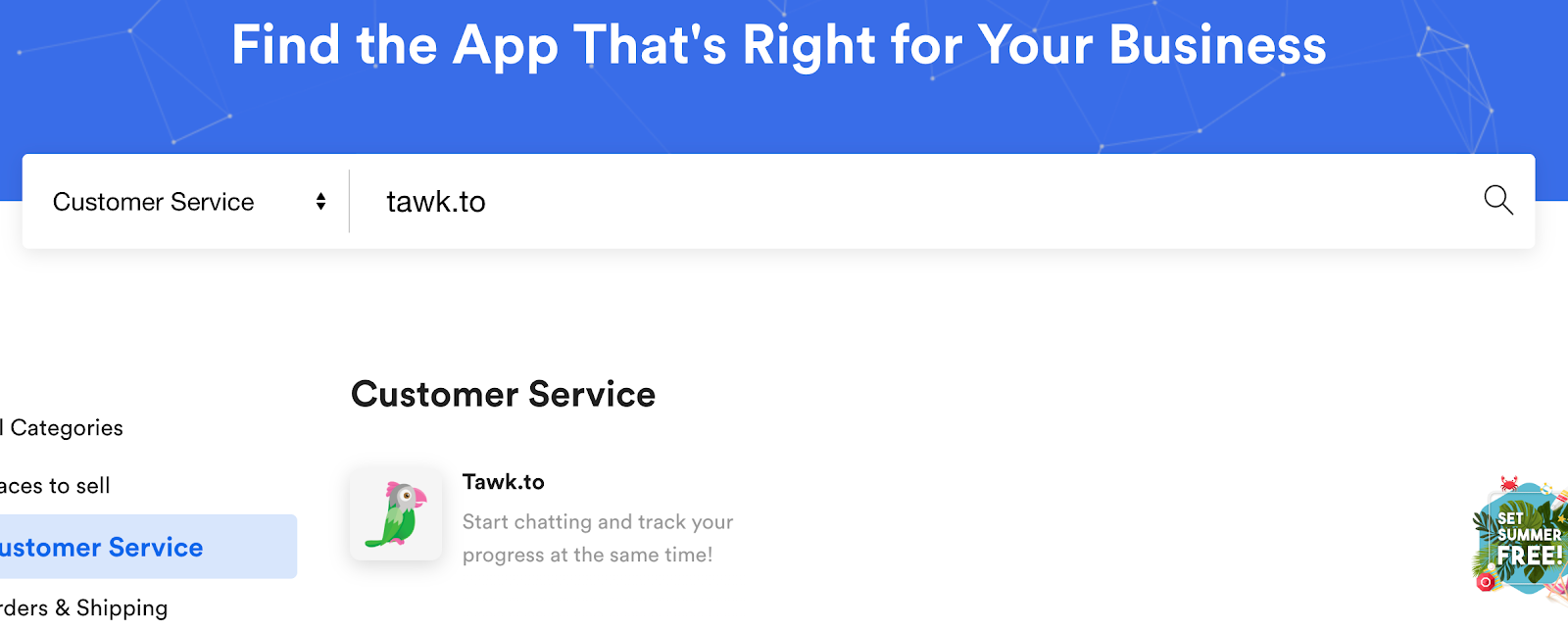 Click on 'Install this app' and follow the steps to configure a Tawk.to live chat on your website.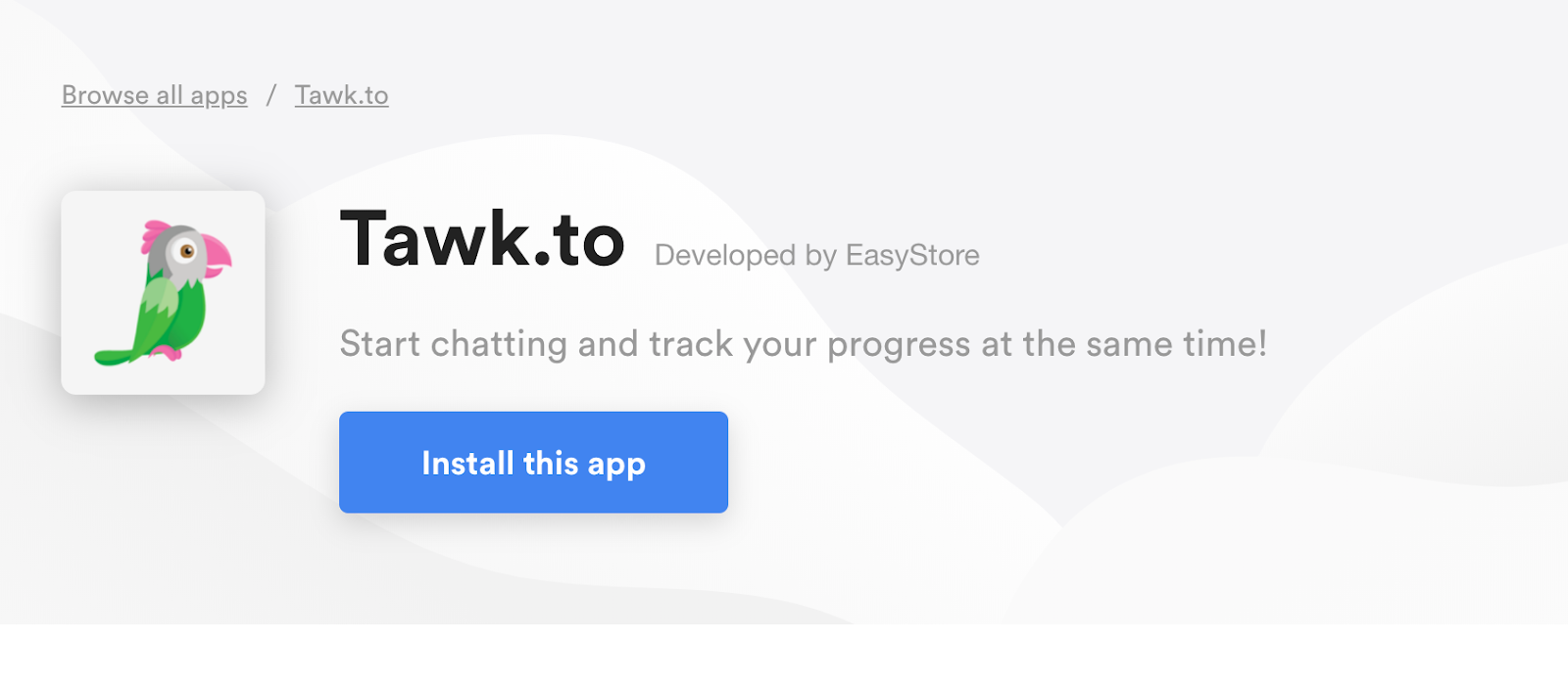 Once it is live, your customers will be able to see a live chat feature on your site as below: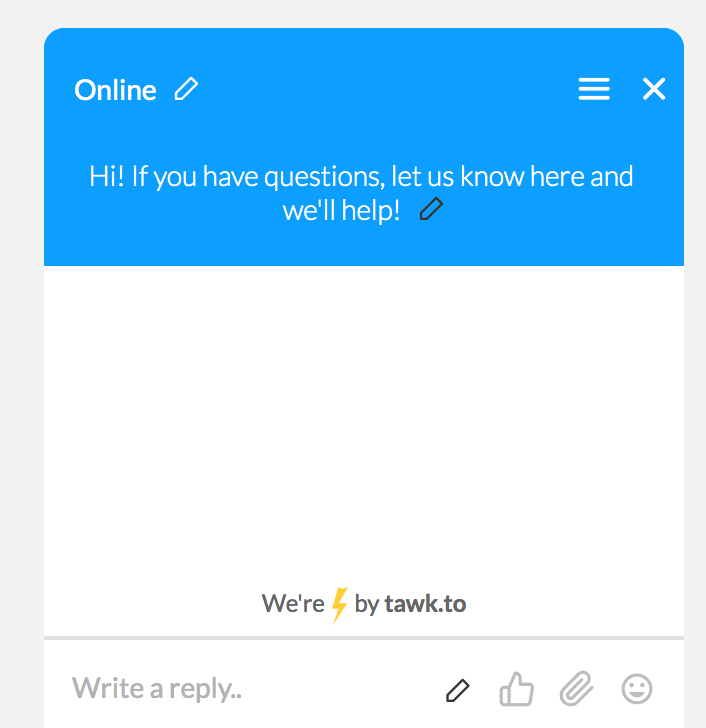 Your customers can now access your customer support team using the live chat feature.
6. Product Rating
Product ratings give your potential customers an idea of how good the products they are interested in are for customers like themselves. The more good and genuine ratings you have on a product, the more likely a potential buyer will turn into a customer.
Without product ratings, you won't have the social proof your customers might need to make a purchase decision.
Enable product ratings on EasyStore by going to 'Apps' and installing the 'Product Rating' app:

With this app, any logged in customer can leave a review on your website. Of course, having the feature on your website isn't enough. You need to make an effort to encourage your customers to leave reviews on your website to fully benefit from this feature.
7. Newsletter sign up forms
Newsletters present an opportunity for you to use email marketing to let your potential and existing customers know about:
New products

Offers and promotions

Sales campaigns
Email marketing can remind your customers about your brand and bring them back to your store to make another purchase. They are also one of the best ways to recover abandoned carts.
In fact, for e-commerce websites, email marketing can account for as much as 23% of your total sales. So if you've never used email marketing before, you're missing out on making at least 23% from your e-commerce store.
If you don't yet use e-mail marketing to keep in touch with your customers, get started by integrating your EasyStore with any of these mailing softwares:
Go to the app store, install the mailing software you prefer and start collecting emails on your homepage or using a popup form.
8. Get more Traffic from Search using SEO optimisation
Over 60% of Malaysians make a search before deciding to make a purchase. What this means is that if your website isn't on the first page of major search engines like Google, you're missing out on a large number of potential visitors and customers.
To get your pages ranked higher on Google, you'll need to invest in something known as Search Engine Optimisation or SEO. SEO is a way for you to optimise your pages to increase your visibility on search results.
If you're new to SEO, check out the article below to find out what SEO mistakes you are making on your store right now and learn how to correct them:
7 Common SEO Marketing Mistakes Malaysian E-commerce Business Owners Make and What to Do About Them
Once your e-commerce website is Seach Engine Optimised, you'll be able to start getting more traffic from search and increase your sales overall.
9. Influencer Marketing
Influencer marketing is a way for you to reach new audiences using influencers. Influencers or Key Opinion Leaders (KOL) are usually Instagrammers and YouTubers with a large following.
By collaborating with them, you'll be able to expose your brand and e-commerce website to their fans and get more customers to your store.
You can work with influencers to get featured by:
Offering them free products

Giving them a commission on sales made through them, or

Paying them a flat fee for a featured post on their account
Regardless of the way you choose to collaborate with the influencers, be sure to pick influencers within your niche and work with them to find out the collaboration method that works best for them.
Conclusion
Sales are the lifeline of every e-commerce business. Without sales, your e-commerce business might well not exist. With EasyStore, you'll be able to drive sales using discount vouchers, free gifts, live chat and more. By taking action on all nine areas I've recommended in this guide, I'm confident you'll be able to increase sales on your store by at least 20 - 30%.
Which of these methods are you excited to try out next?
Start selling with EasyStore
Sell and manage your business all in one place