7 Emotional Hooks That Will Make Your Content 10x Better
By Sheau Teng from EasyParcel · 21st August, 2019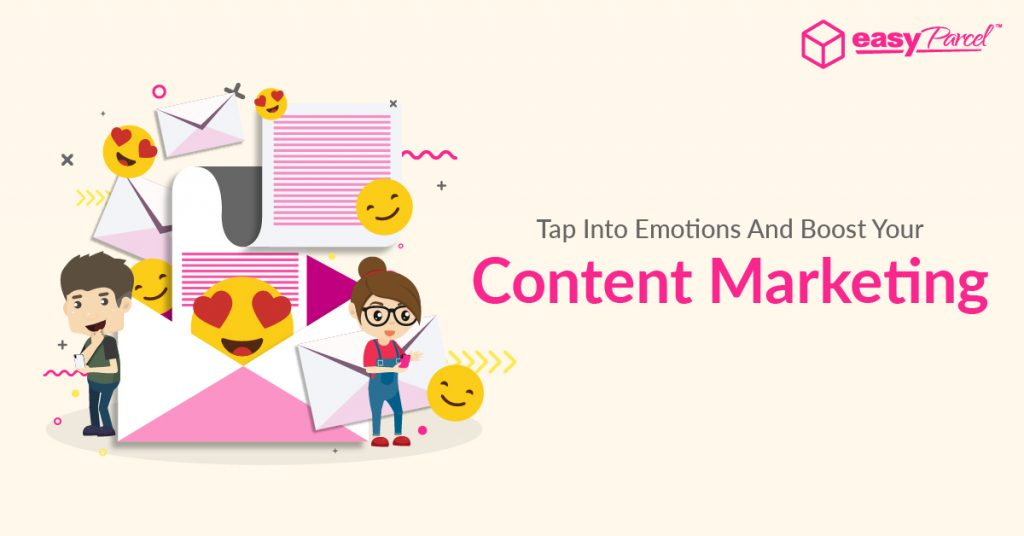 Have you ever wondered why some content get so many shares, while others seem to never have a chance? The secret ingredient is emotion!
We all know from our private life how powerful emotions can be, and this power can be applied in Content Marketing as well. And there is a fact that we make most of our purchase decisions based on our feelings. If your content hasn't been converting the way you want it to, why not inject some emotion could make all the difference?!
To get started, here're some magical hooks that you can use to create more emotionally powerful content.
Have A Peak At Those Secret Ingredients In Creating Emotional Content
1. Tell a story
Well, people love stories because we are all curious in nature. When a narration is genuinely impressive, most of us are willing to sit down and spend time digging into these stories. There is indeed that storytelling can be a very powerful tool for a creative content creator and marketer. They can easily grab your customer's attention and get them emotionally invested into your content with those precious likes and shares.For example, IKEA Singapore highlights the power of storytelling in "Improve Your Private Life" campaign with a "Shelf Help Guru" who wants to take IKEA customers on a journey of "shelf discovery" to improve their private lives in their most private areas, such as bedroom and bathroom 2. Leverage the fear of missing out (FOMO)
Let's face it, nobody likes feeling they've been left behind. If you have ever made a purchase due to social pressure, fear of not getting a deal or discontent around possibly missing out on a shared experience, you know exactly what is fear of missing out (FOMO). With this tactic, you are actually sending a message that create a sense of anxiety or urgency in you customers in order to encourage them more likely to take action. Let's look at some FOMO examples that able to accelerate results from your marketing initiatives.:-
Show that something in high demand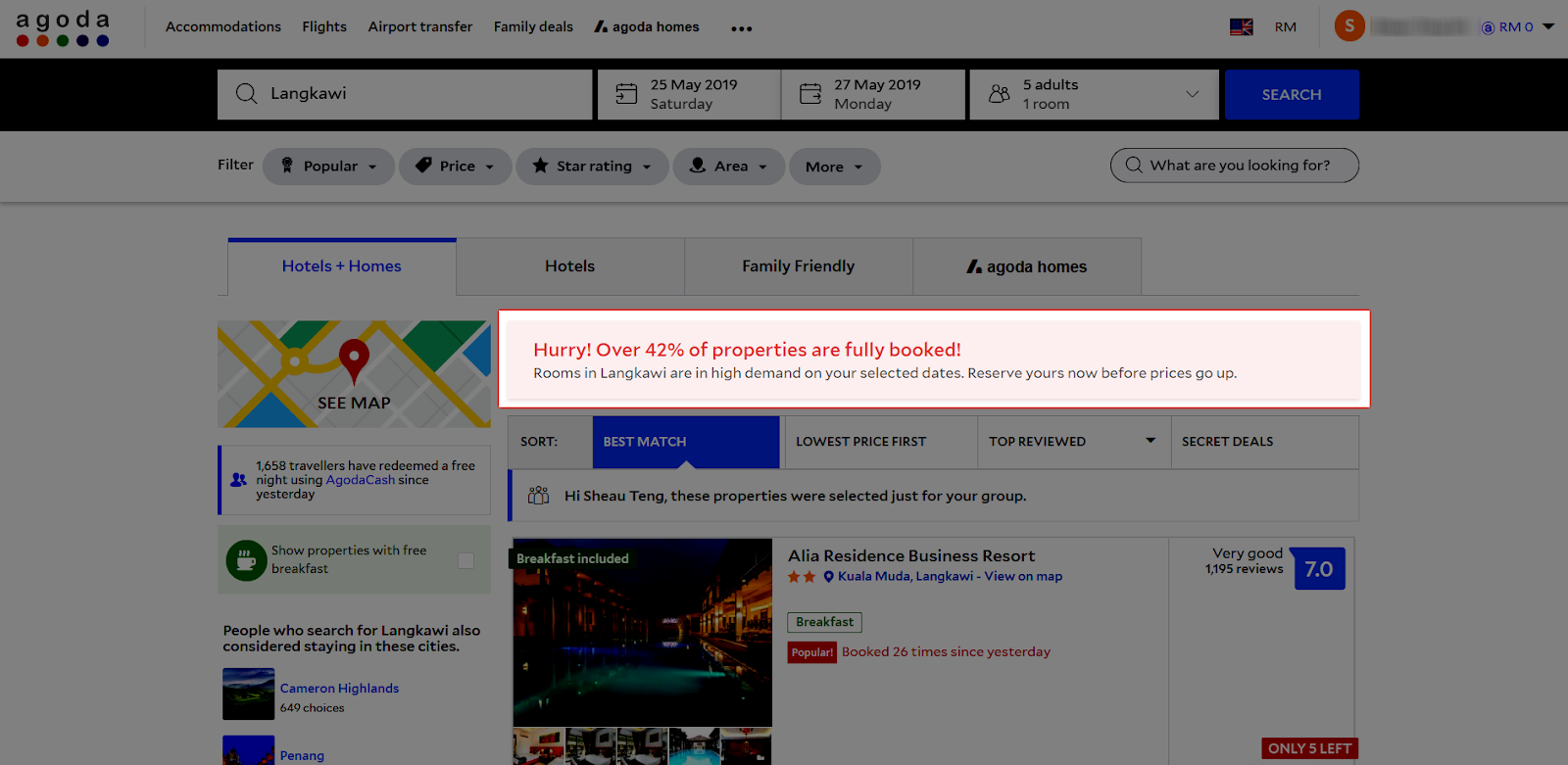 Source: Agoda
Show that people are buying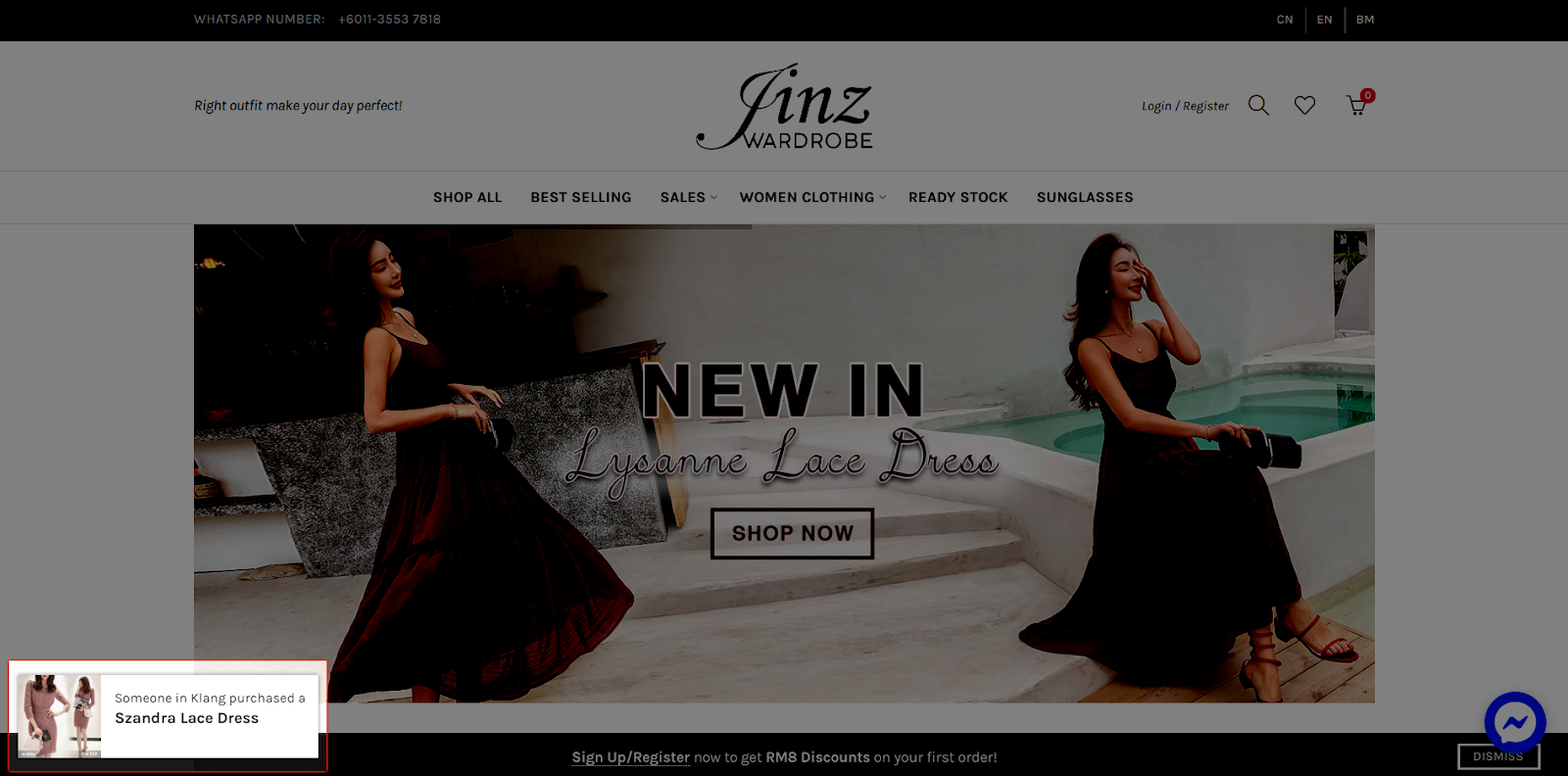 Source: Jinz Wardrobe
Tell them an offer won't stay for long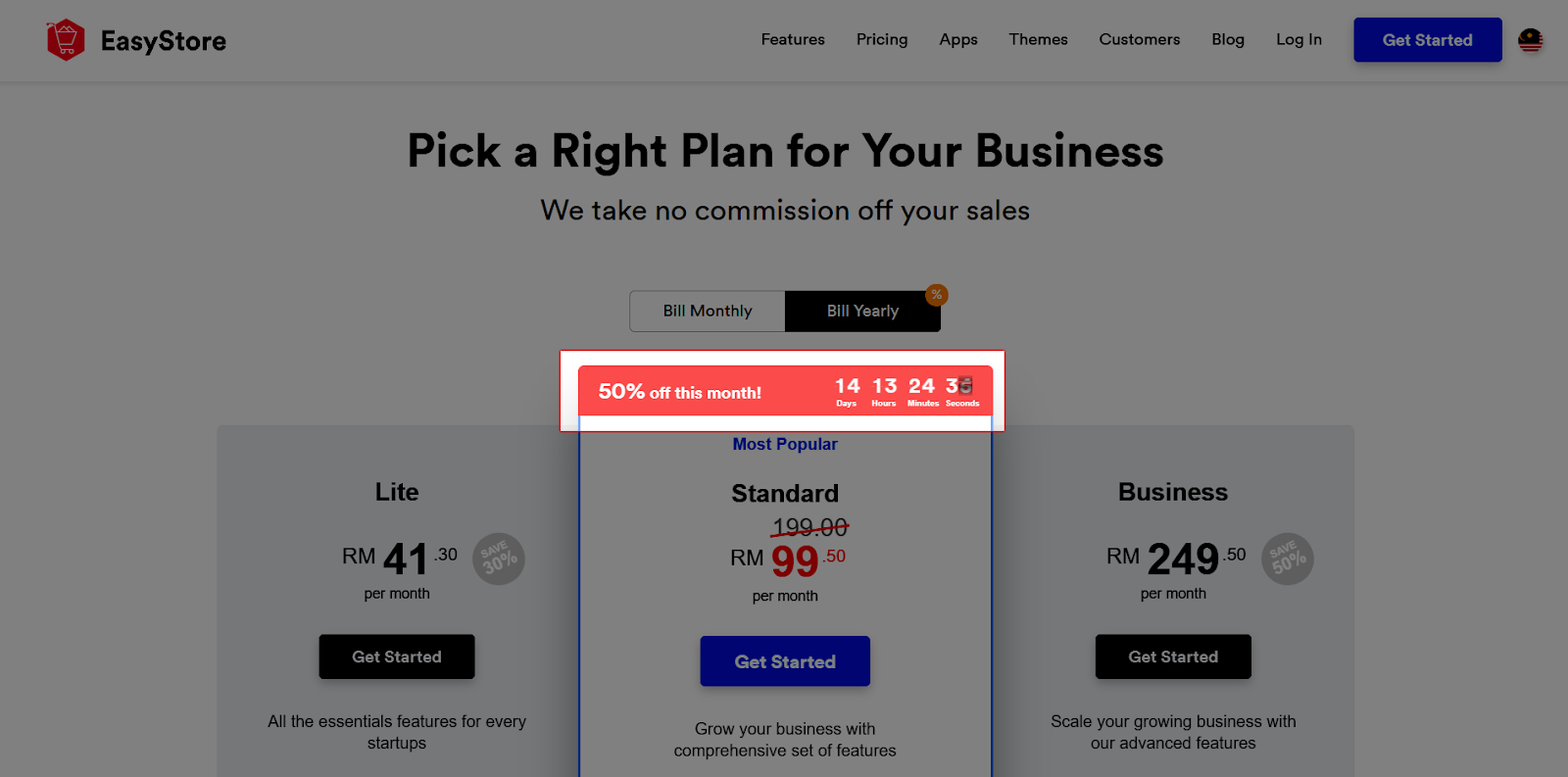 Source: EasyStore
Offer early bird discounts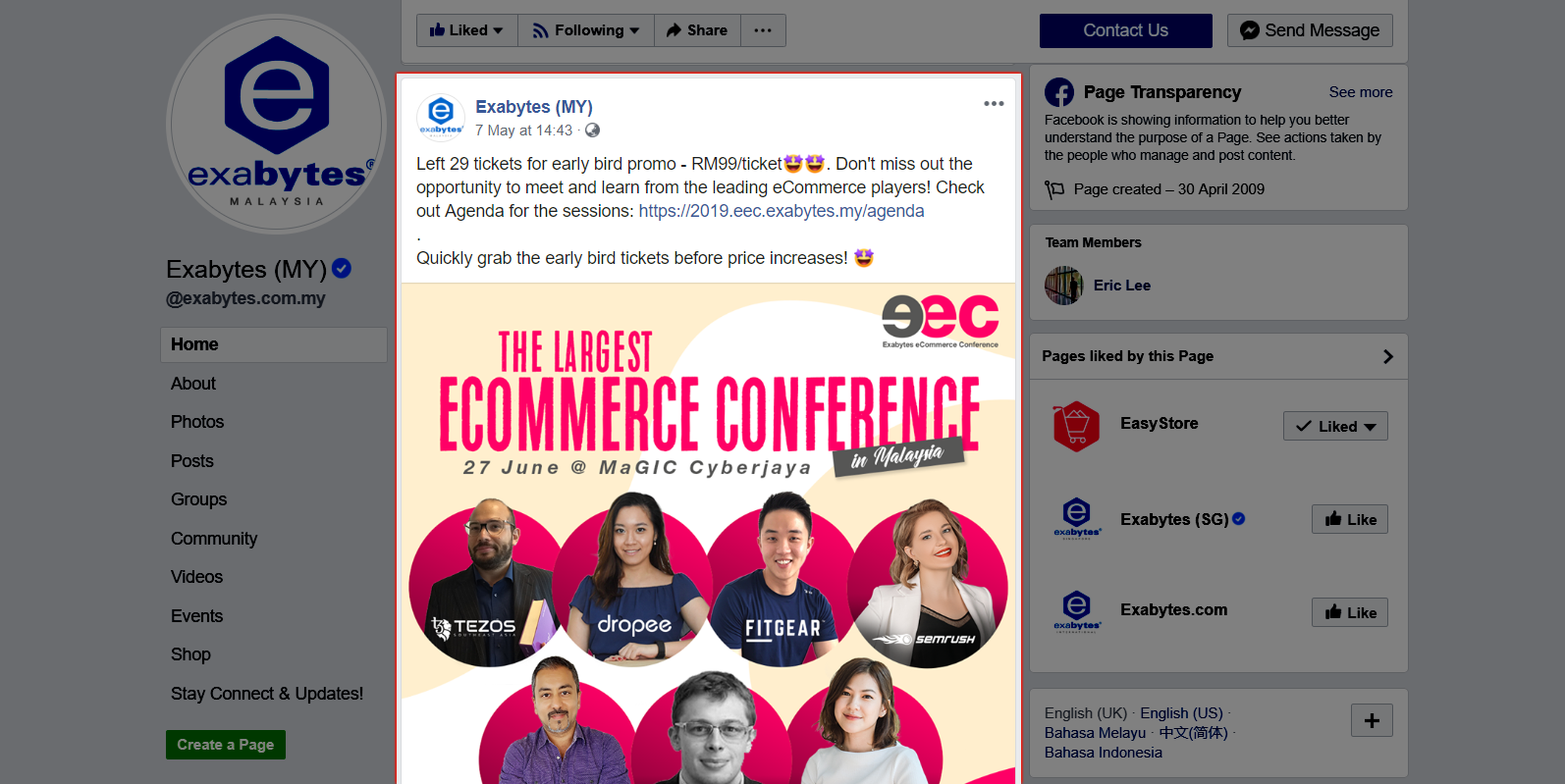 Source:Exabytes Facebook
3. Make your customers feel special
Just admit it, desire to feel special helps in driving purchase decisions at scale. Whether you are selling clothes, gadgets or household items, shoppers often decided to put those items into cart just because they feel unique or superior to other people. To get this strategy work well for your business, product demos, customer spotlights, and evocative advertisements all can be great choices.The first highly memorable product demo that pop up in my mind is the Purple Mattress that famous for the hilarious commercial featuring "Human Egg Drop" test which is designed to show the mattress is so supportive and comfortable that eggs won't break when a person falls on top of them.
4. Create a feeling of belonging
In Asian societies, the sense of community and belonging is so strong till that even social media was developed to meet this need. Because of this, content that makes people feel like part of a gang can be very effective. One way to make use of the feeling of belonging is to present your brand as a lifestyle, instead of just a business. Apple could be the best example as their products can be used to represent your identity.
Fret not as your business may not have the same reach as Apple, you can still nudge your customers towards feeling warm and loved by using a "community lingo". For example, Lady Gaga has named her fans as "Little Monster" to build intimacy.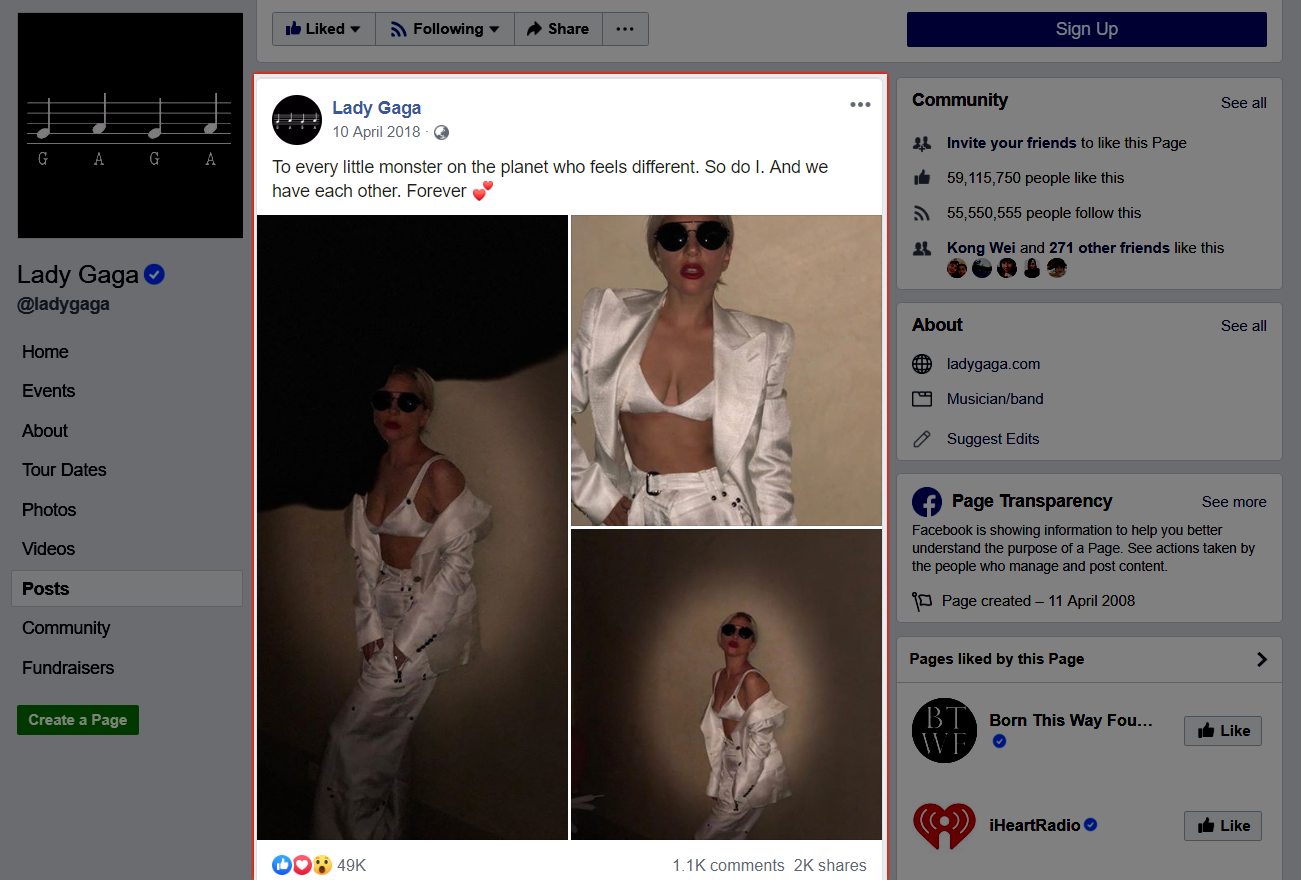 Source: Lady Gaga's Facebook
5. Use mystery to make your content more compelling
Remember, unanswered questions will always drive potential customers going crazy. That's why so many pieces of content are started with a question – when your customer getting curious about the answer, they will click it. To get more people's eyes on your product or service, adding a little mystery might be exactly what you are looking for. It's simple, all you need to do is just ask a question in your title, and then use the body of your content to answer it.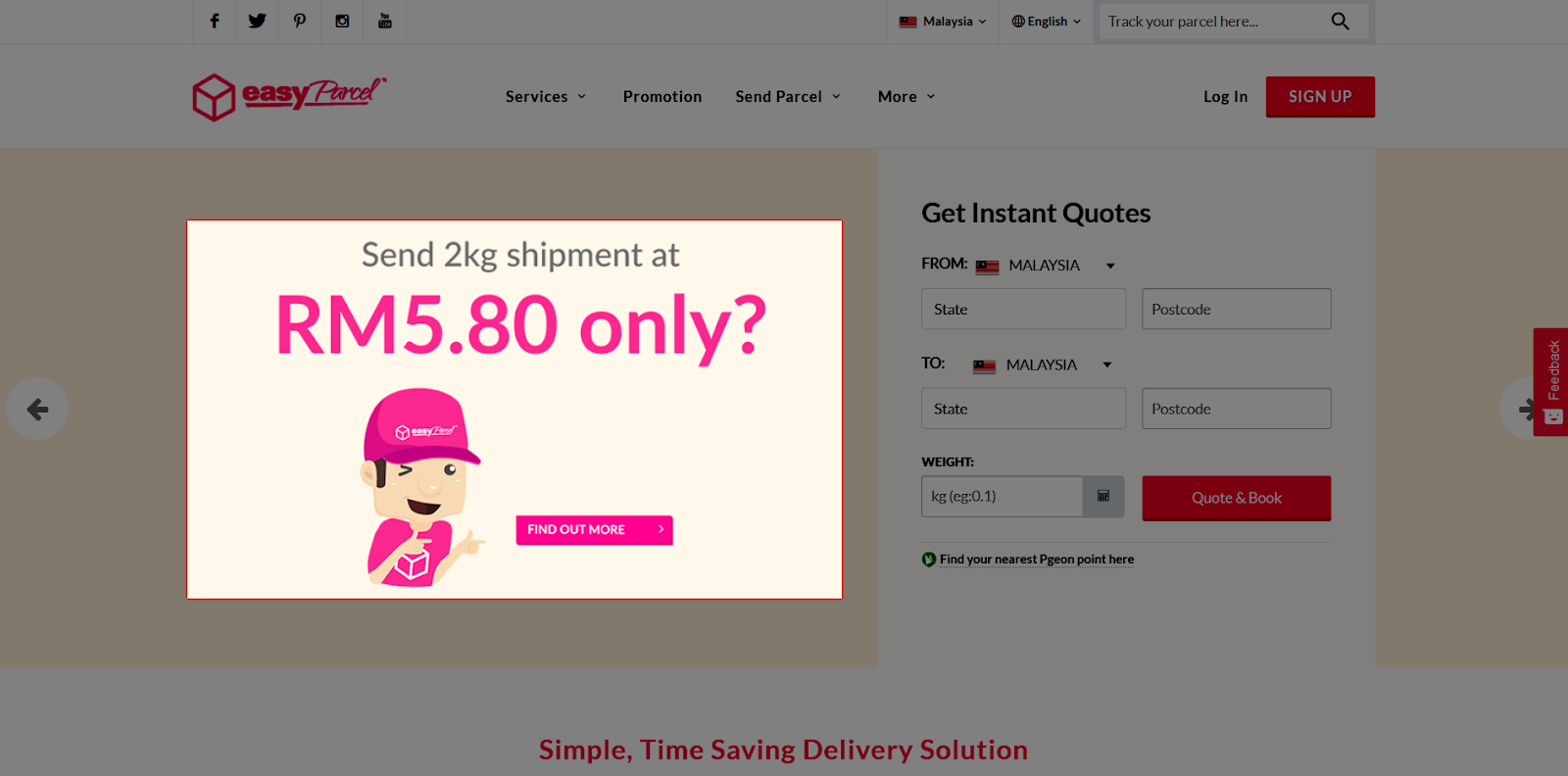 Source: EasyParcel
6. Promise to help your customers
Making a promise elevates your content strategy because it really puts the focus on the customers. So if you can figure out what your customers want most, you've got a direct route to their emotions. Offer to help them achieve their goals, and they'll see you as a helper and probably become your loyal supporter along the journey. Try to talk directly with your customers via interview or survey. With all these findings on hand, you can simply highlight how your product or service can help.The #NotSoLeceh promotional videos for Grab in Malaysia is an excellent example. In the series of videos, it highlighted those small issues that could happen in our real life, such as no small change to pay in order to encourage us to go cashless with GrabPay
7. Use humor
Marketing can be fun sometimes. There is no doubt that laughter is a great way to form an instant connection with someone and make your brand memorable. Therefore, utilize humor in a content marketing strategy can cheaply and quickly extend a brand's reach beyond its current audience without much effort. If your content has felt a little flat lately, try creating a humorous piece or two, and see how your audience receives it.In line with the launch of a new store in Penang, IKEA has poured humor into their quirky campaign through the use of light-hearted Hokkien wordplay on their content marketing: "We are not kay kia. We are IKEA." (Kay kia means chick in Hokkien).
Remember that, people are emotional creatures and content marketing can be the first date between you and your customers. So, you need to be a nice date, break the ice in between both of you, spread the word about your brand, create a memorable moments by cheering them up and as a result get your second date that you wished for (or at least a hit on "Like" button for your Facebook page).
Start selling with EasyStore
Sell and manage your business all in one place